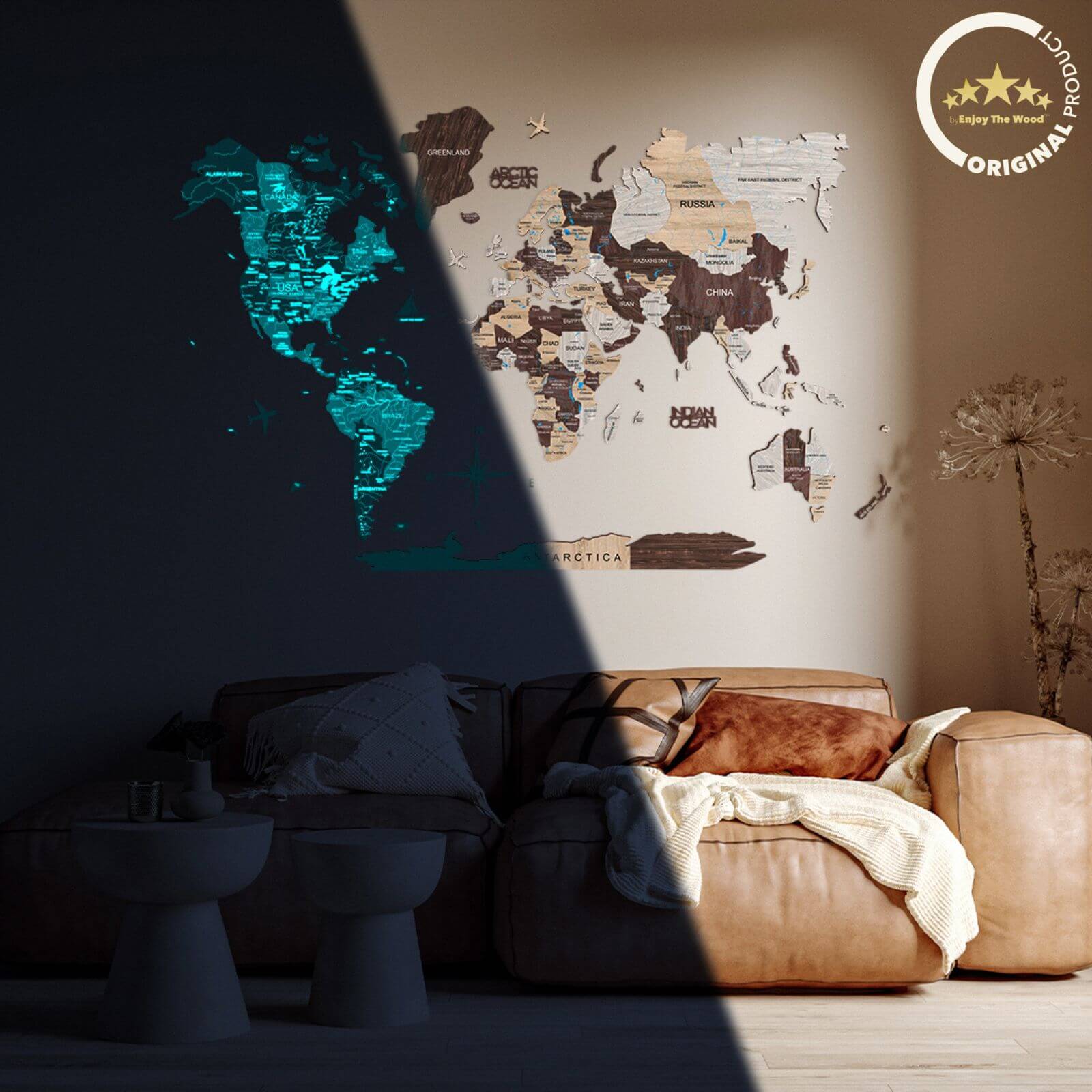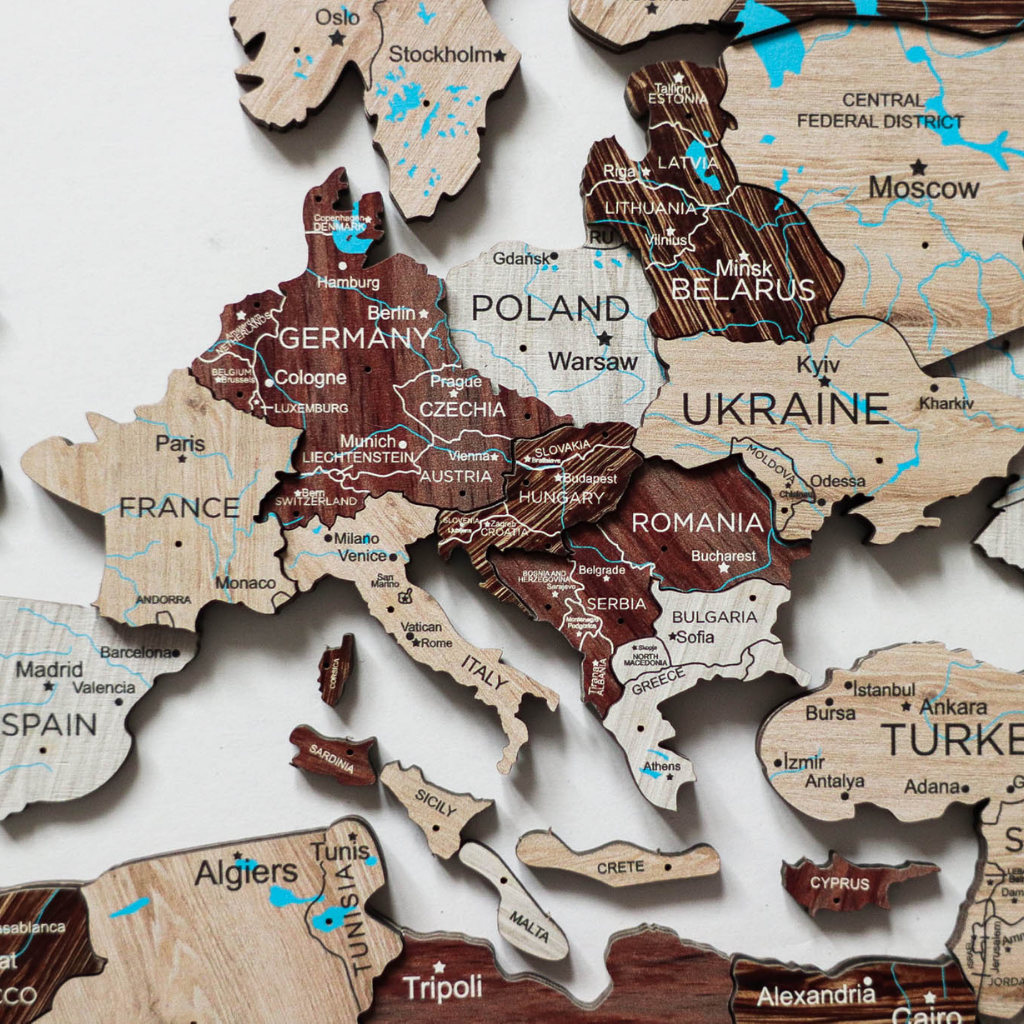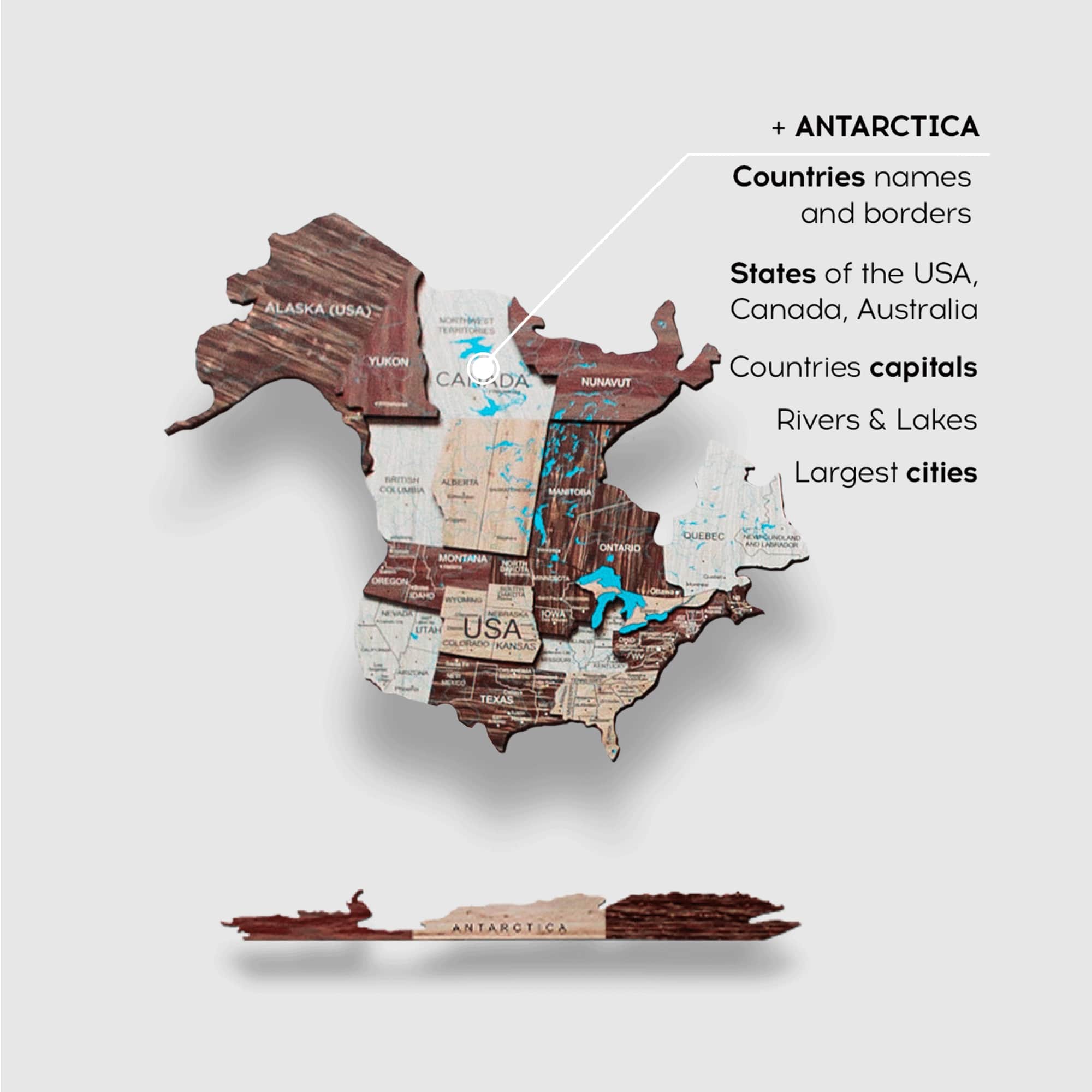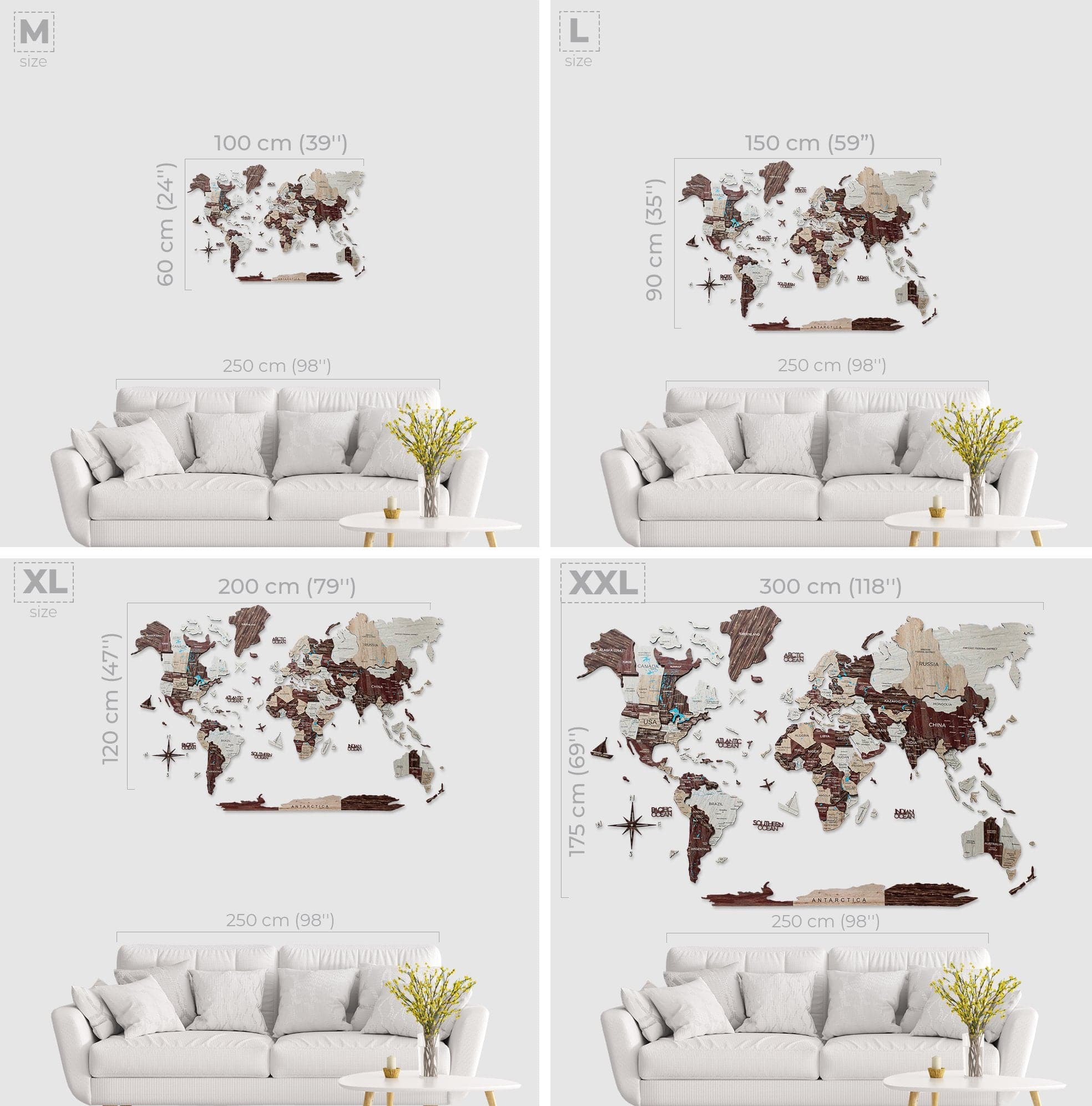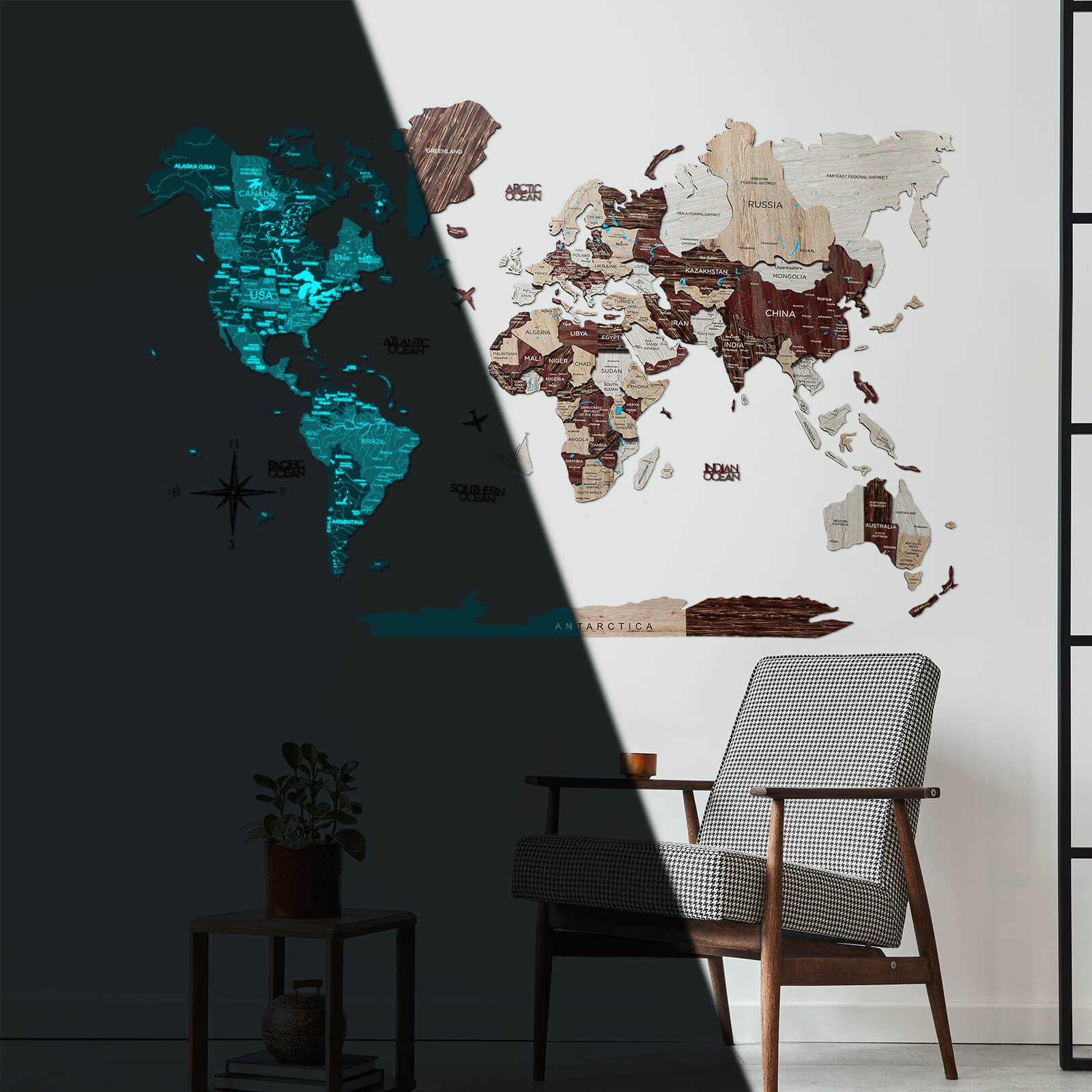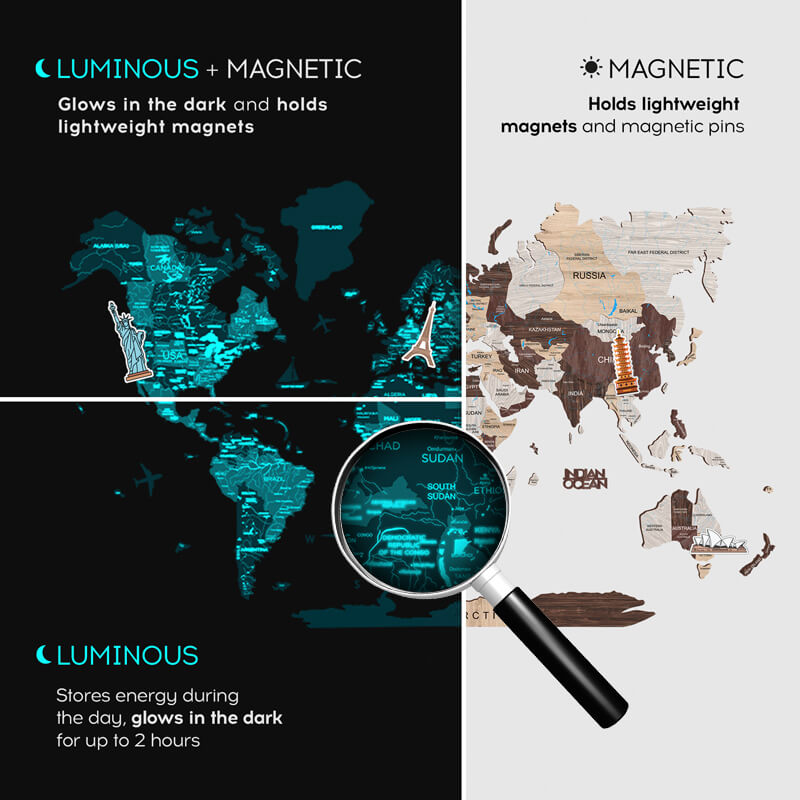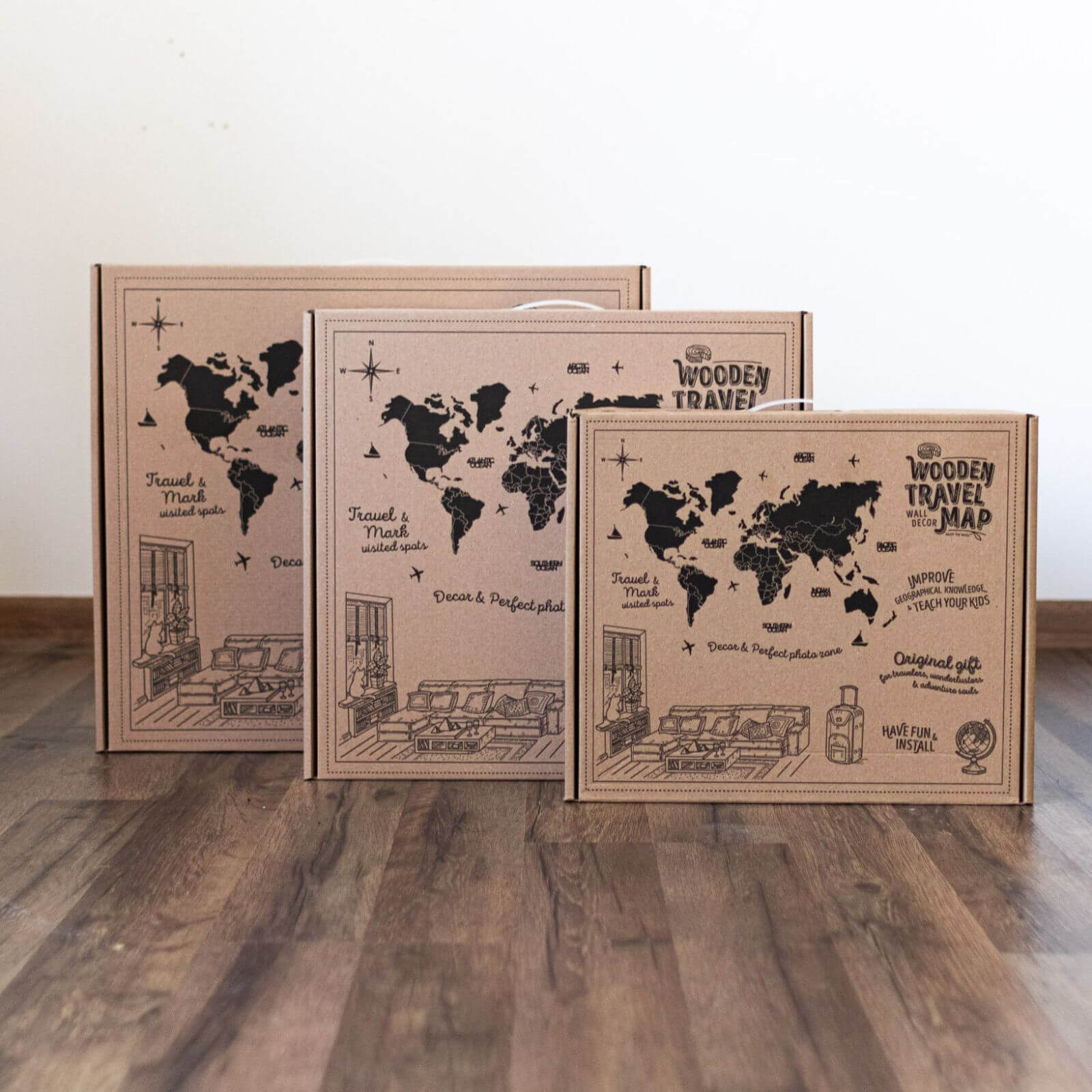 3D Luminous/Magnetic Colored Wooden World Map Cappuccino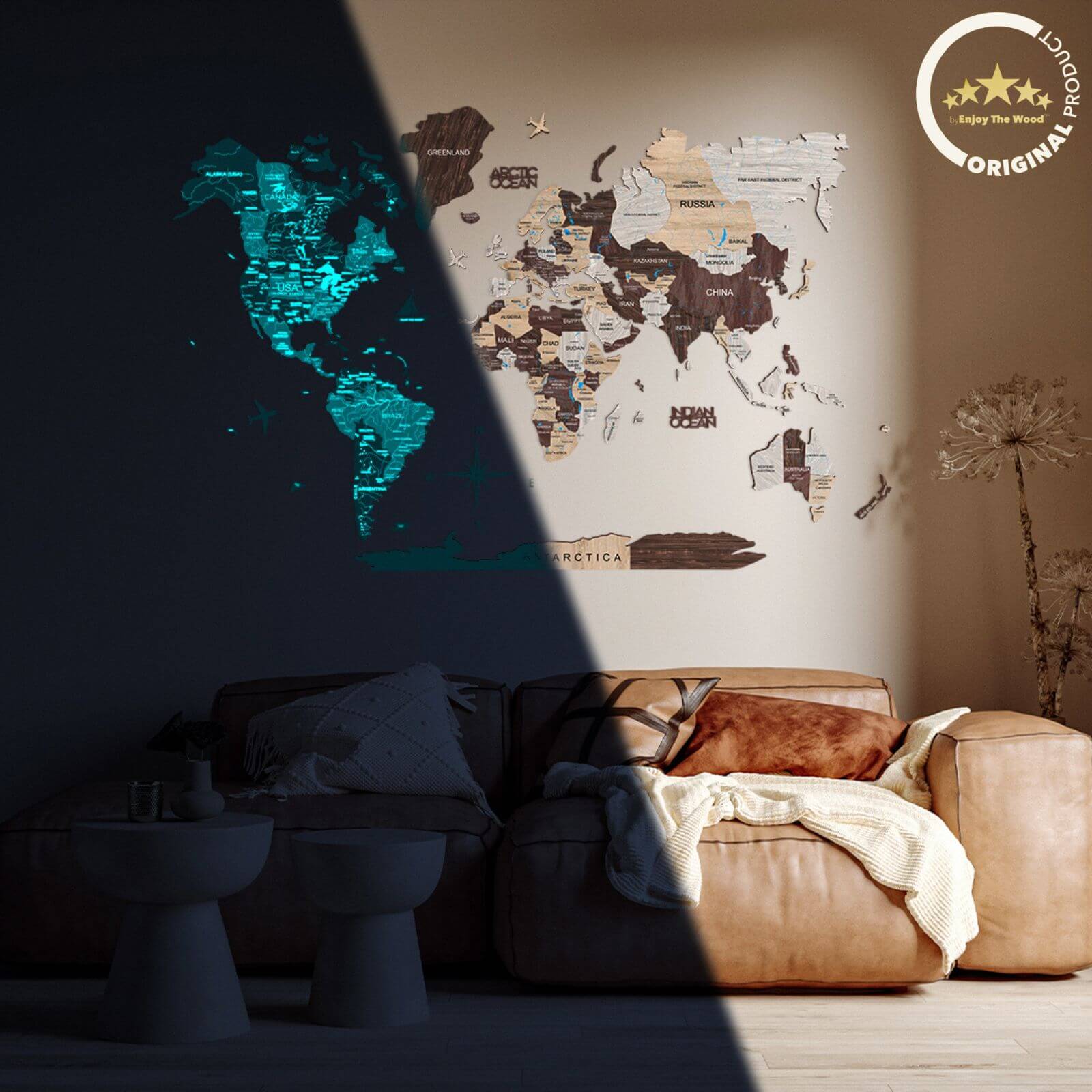 A well-designed, luminous map will make any place feel more like a lived-in home.
The luminous map is the answer whether you seek a classic touch or a modern aesthetic. There are many advantages to using luminous wall decor. First, it is sure to attract the attention of your guests. Second, it's unusual! Luminous colors are not often seen in houses or apartments, so you're sure to wow whoever drops in.
Every room – a bedroom, a living room, a study room, or an office – needs to have the so-called focal point. Use the map as the center point of any room and interior (rustic, modern, contemporary, etc.). The piece will communicate harmony to your surroundings and add art to the dullest space. The Cappuccino palette will play well with your space's existing colors, styles, and themes.
Please, note that the luminous wall décor is not an educational tool. Some small countries and islands are omitted. But you're welcome to bring your design tastes to your environment, making it homely and destimulating enough to enhance relaxation and combat stress.

The world map with magnetic push pins will not only complete your room's look but also become your personal tracker of past and future travel routes. Need some inspiration to set off for a new adventure? Look, it's right there – on the wall!
For more information on map sizes, refer the Size Guide page