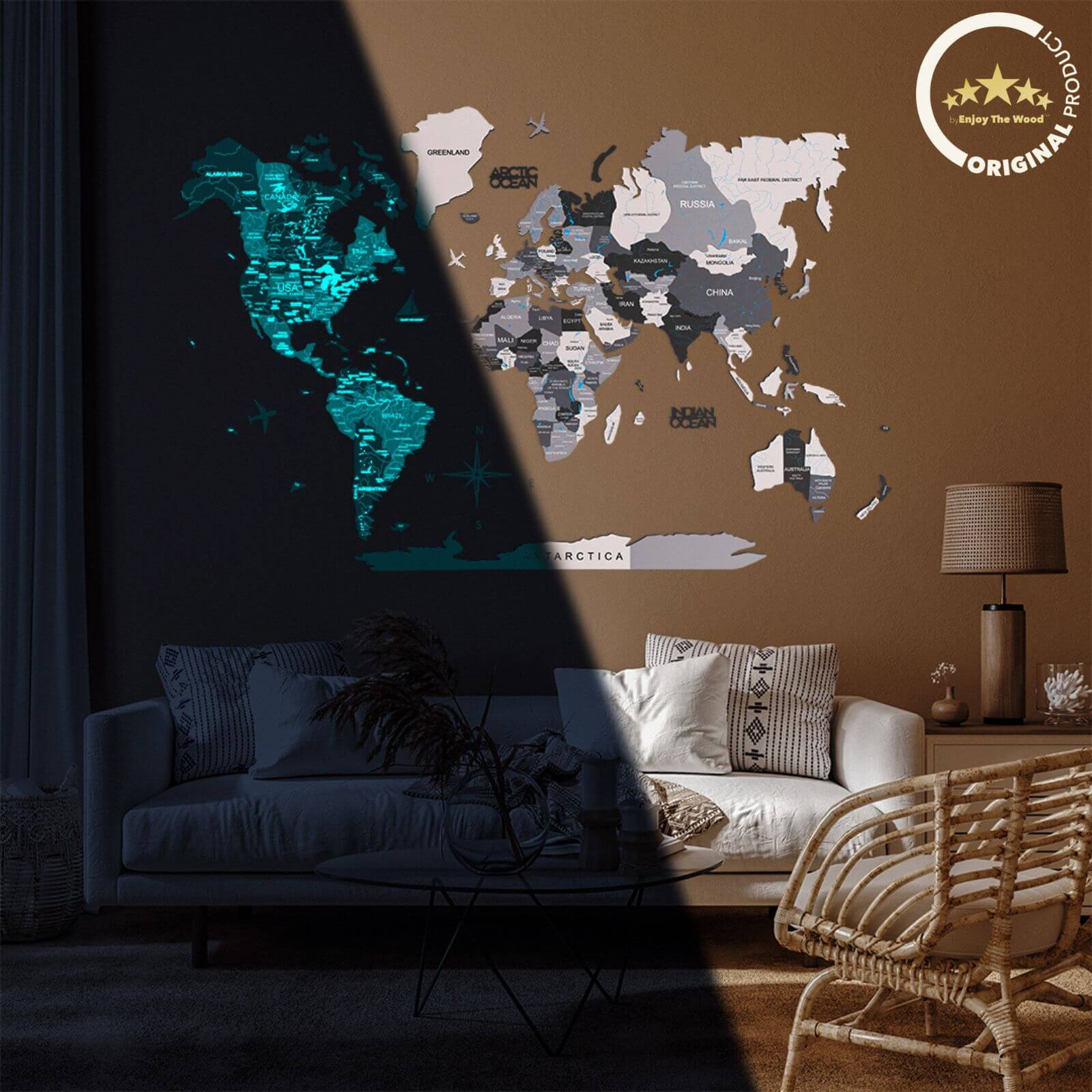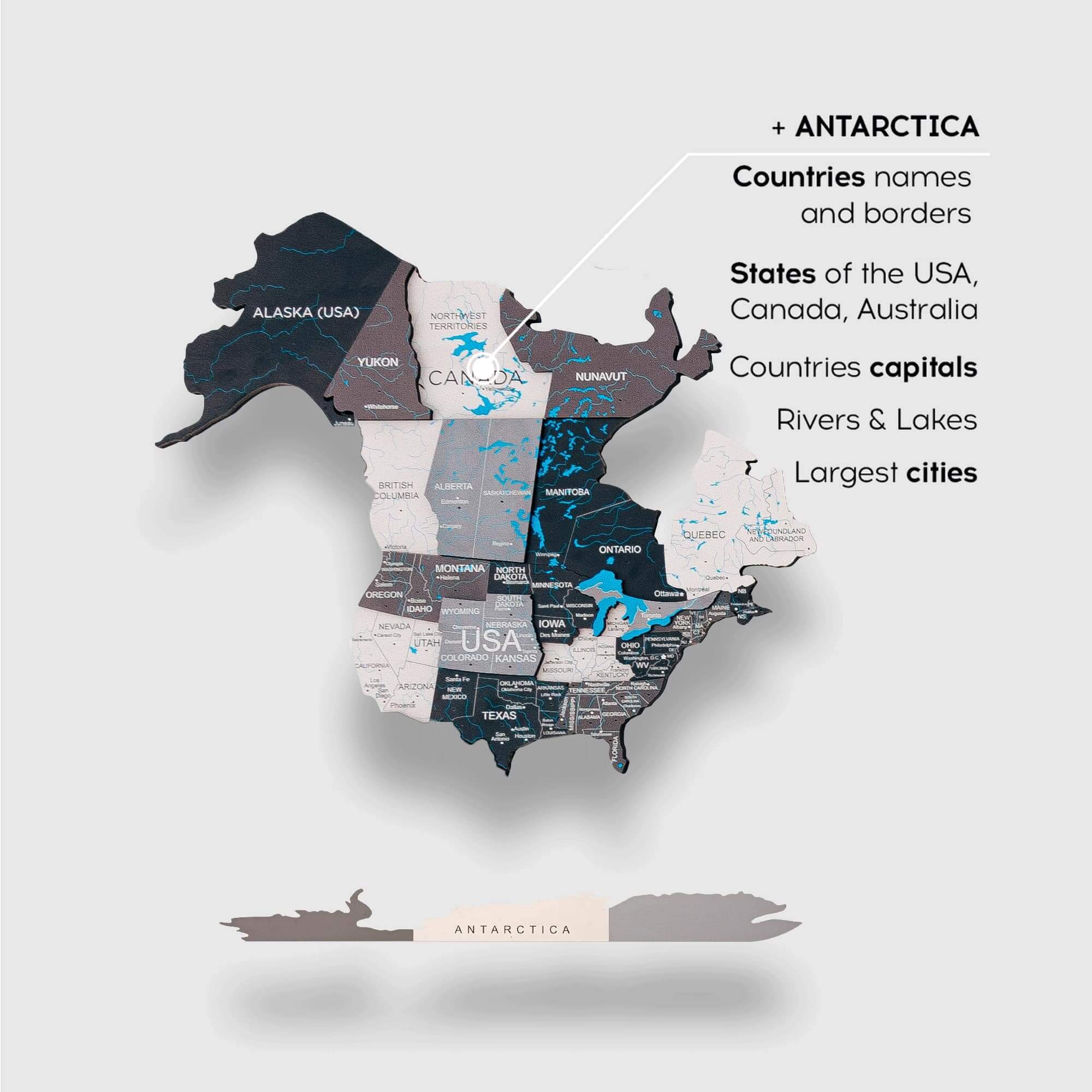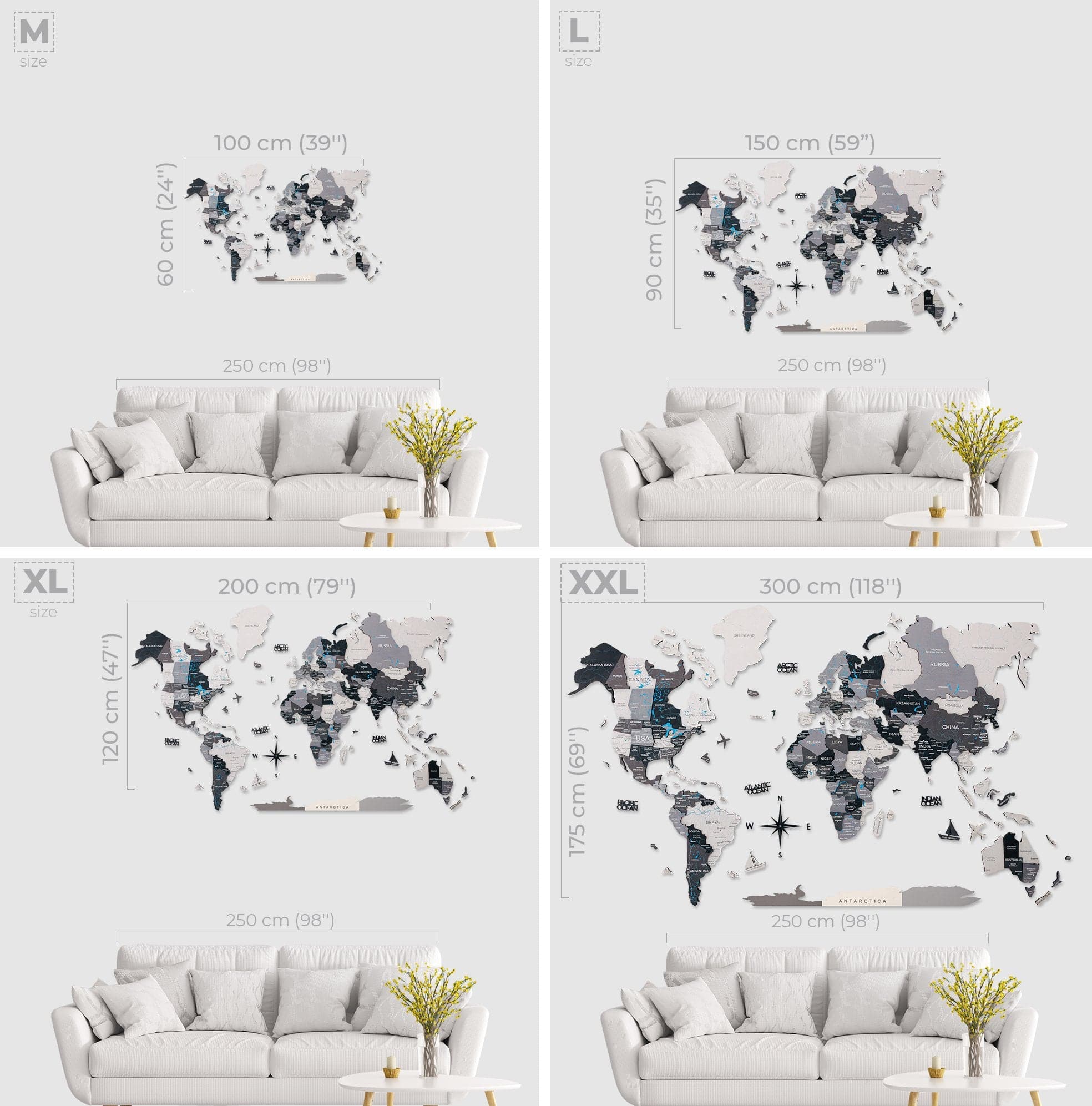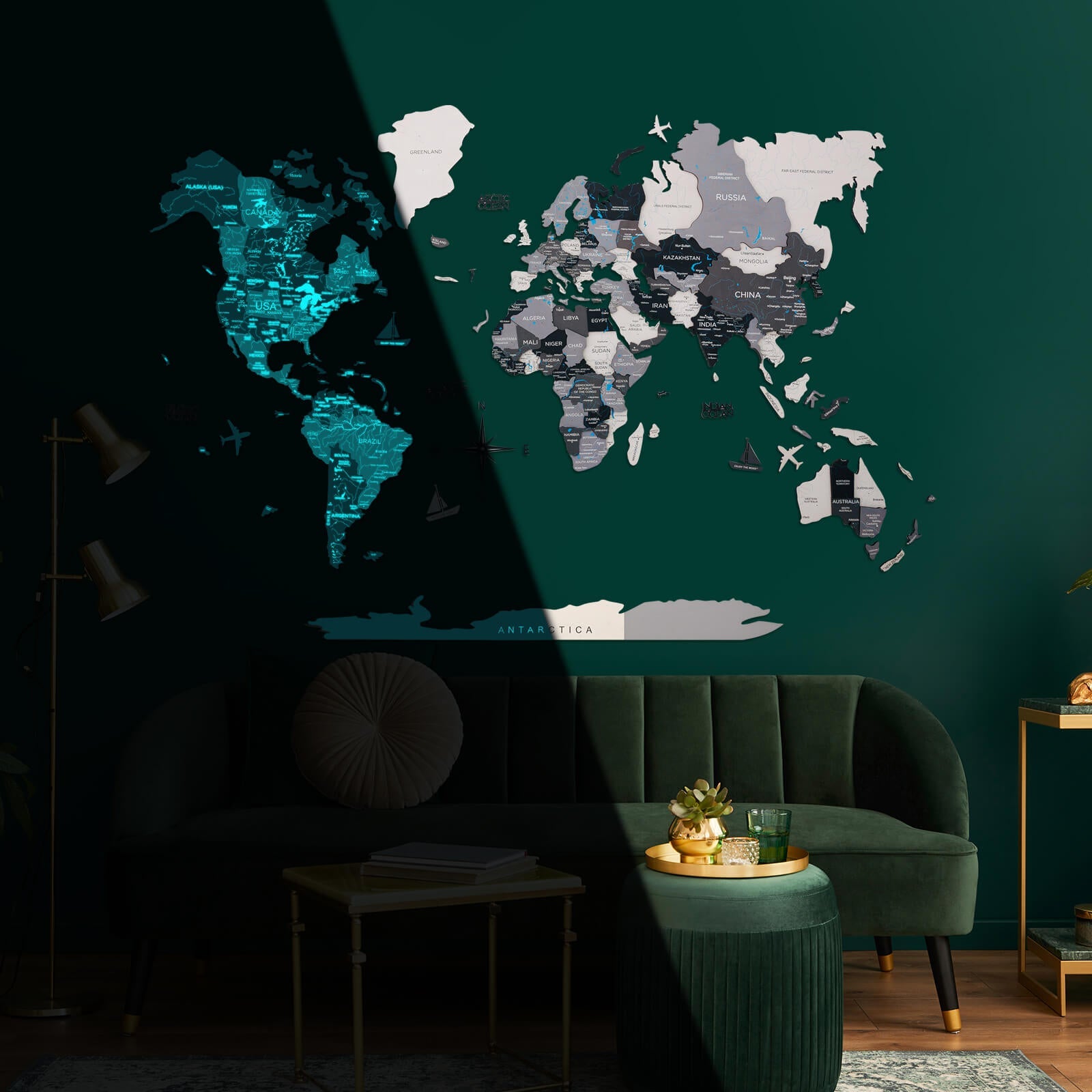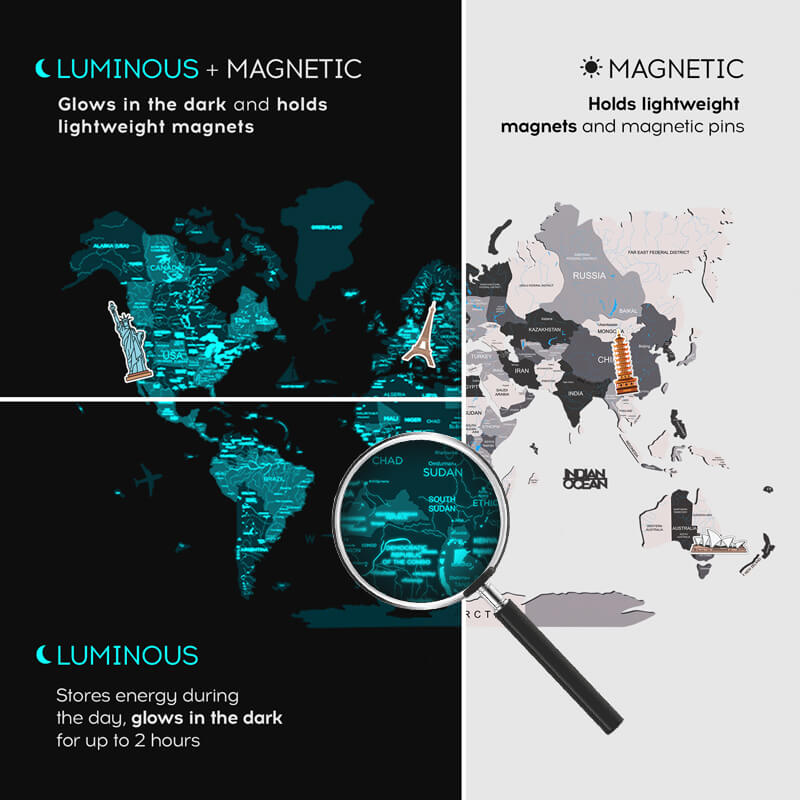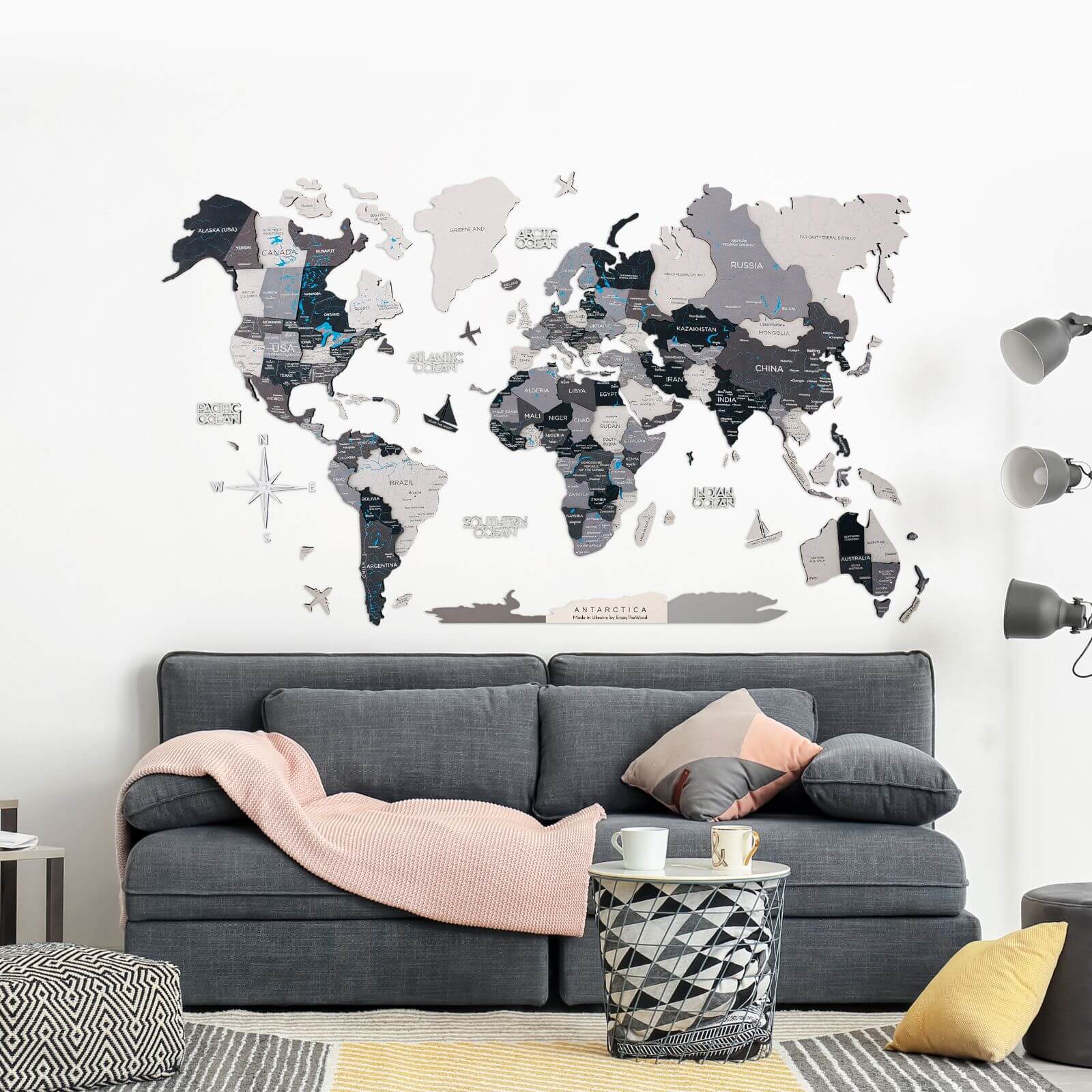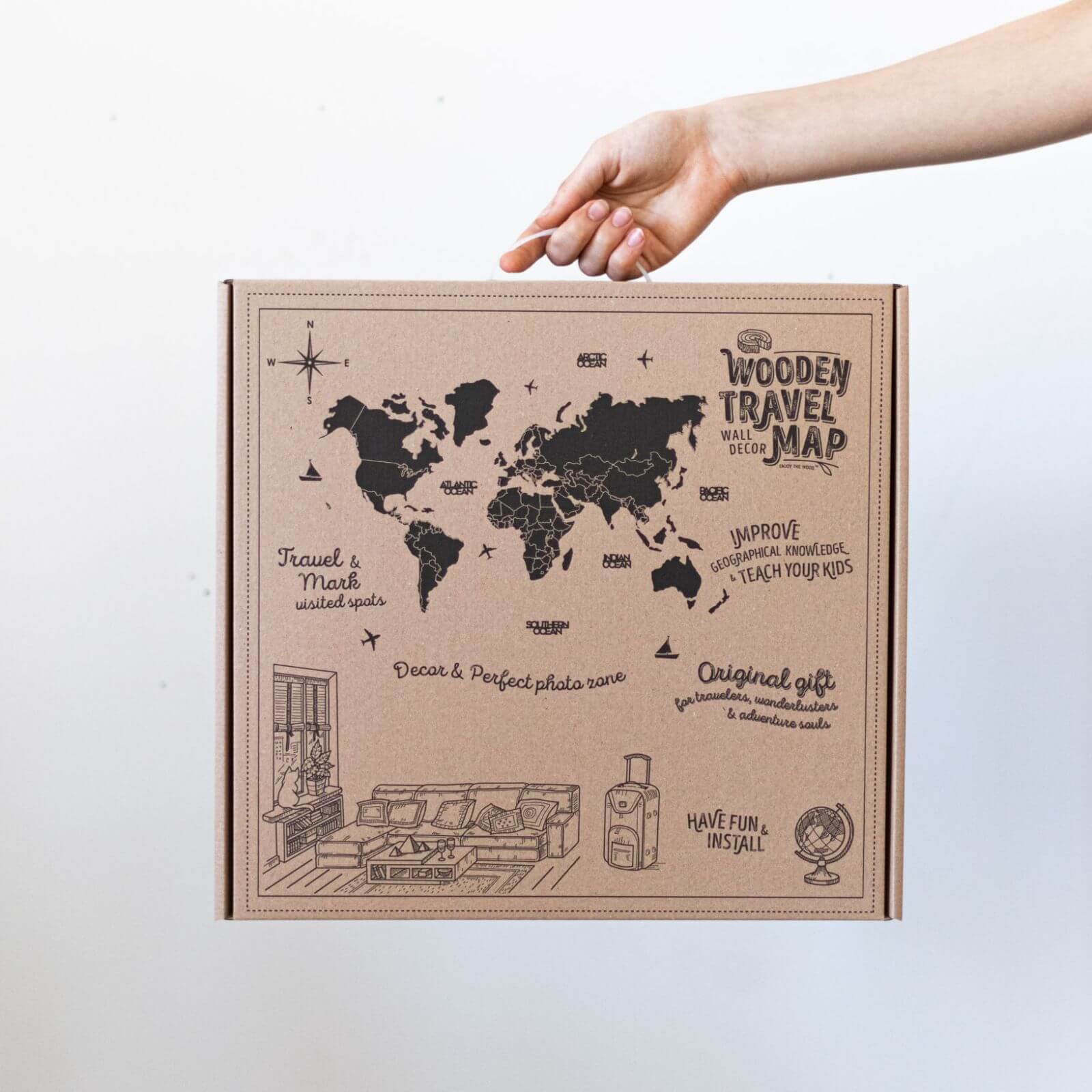 3D Luminous/Magnetic Colored Wooden World Map Nordik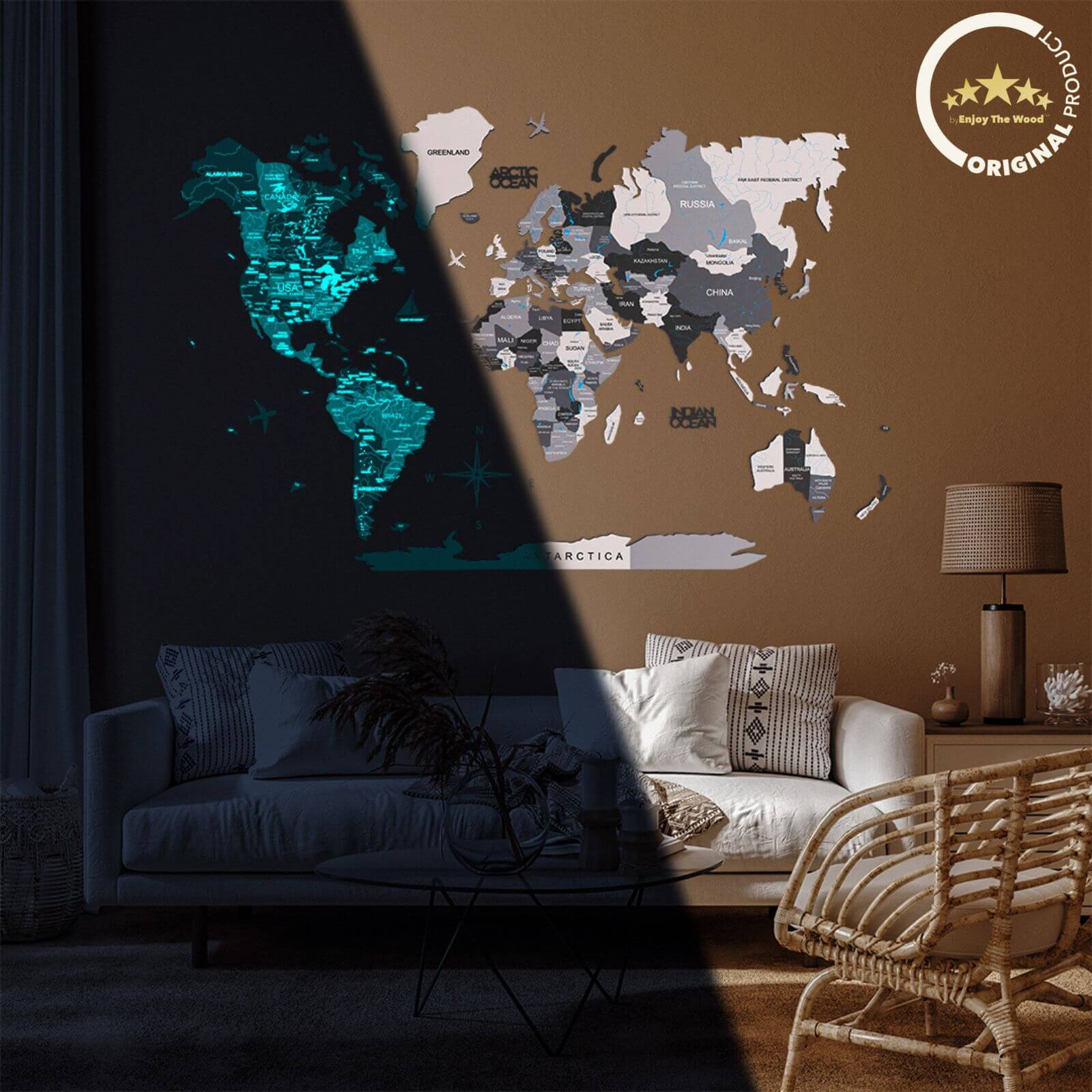 What's so special about our first 3d luminous colored wooden world map from the Nordik collection? Handcrafted from earth-friendly materials, the wooden map never goes out of style. Yet the magic starts as the night falls! The map stores energy during the daytime and starts glowing for a few hours in the dark. The effect is reached by using non-toxic paints in the process of production.
And there's a magnetic effect as well. With a 100% magnetic surface, the map will become a perfect display board for your lightweight magnets and flag pins.
The luminous map makes a bedroom, living room, study room, or office more stylish and comfortable. The colors of the Nordik map radiate good vibes only, so you'll get an excellent space for gathering with family and friends.
The map is not a geographical tool since some small islands and cities are omitted. However, with your kids, you can pin the places you'd love to visit or already did. Or, as an alternative, simply discover how big the world is and foster the wanderlust and love of geography in little ones.
Master the art of gift-giving with a luminous wooden beauty! No matter how demanding your special people are, the jaw-dropping effect is guaranteed on a birthday, New Year's Eve, St. V-Day, Easter, House Warming, or any other occasion.
For more information on map sizes, refer the Size Guide page