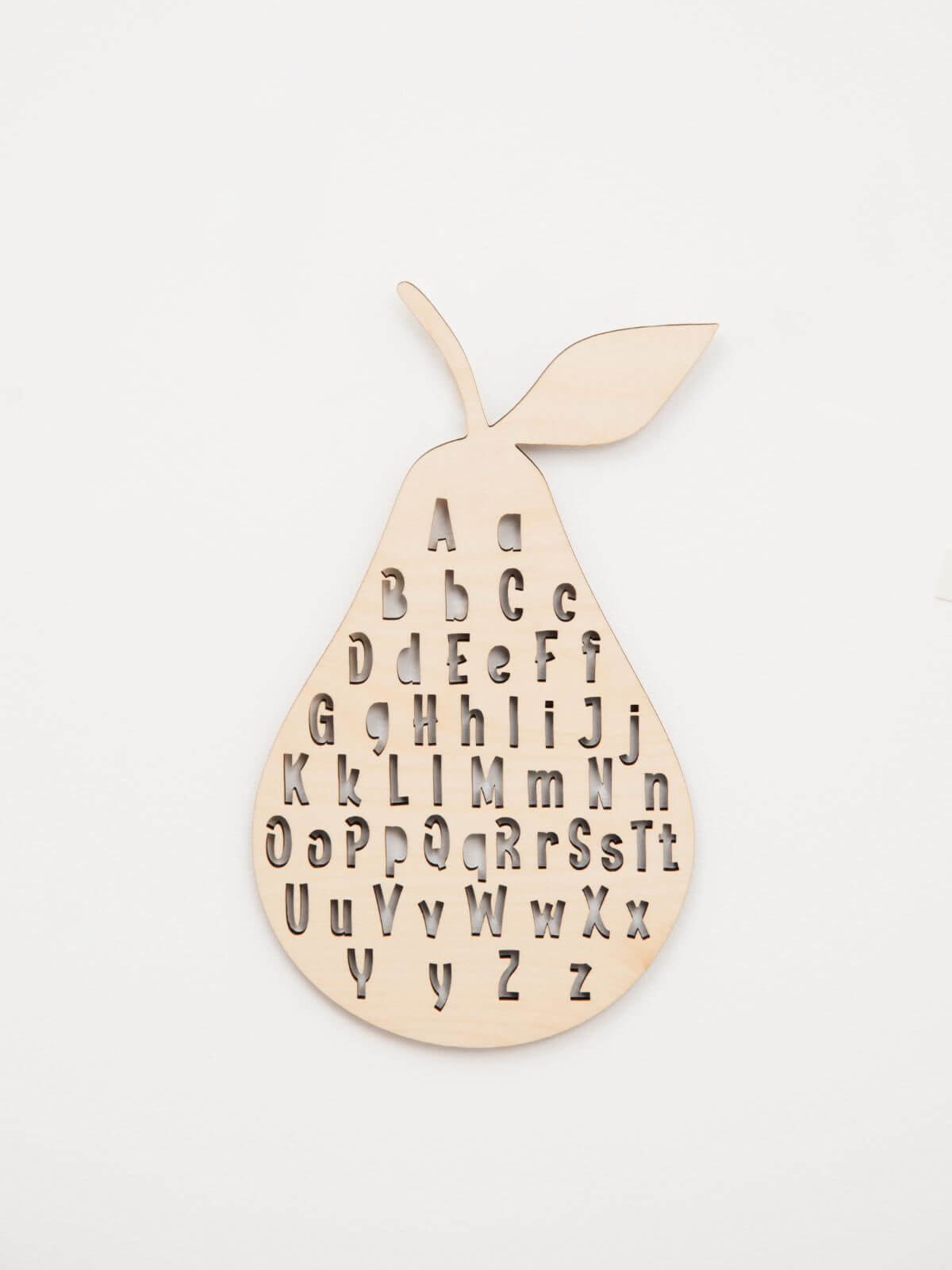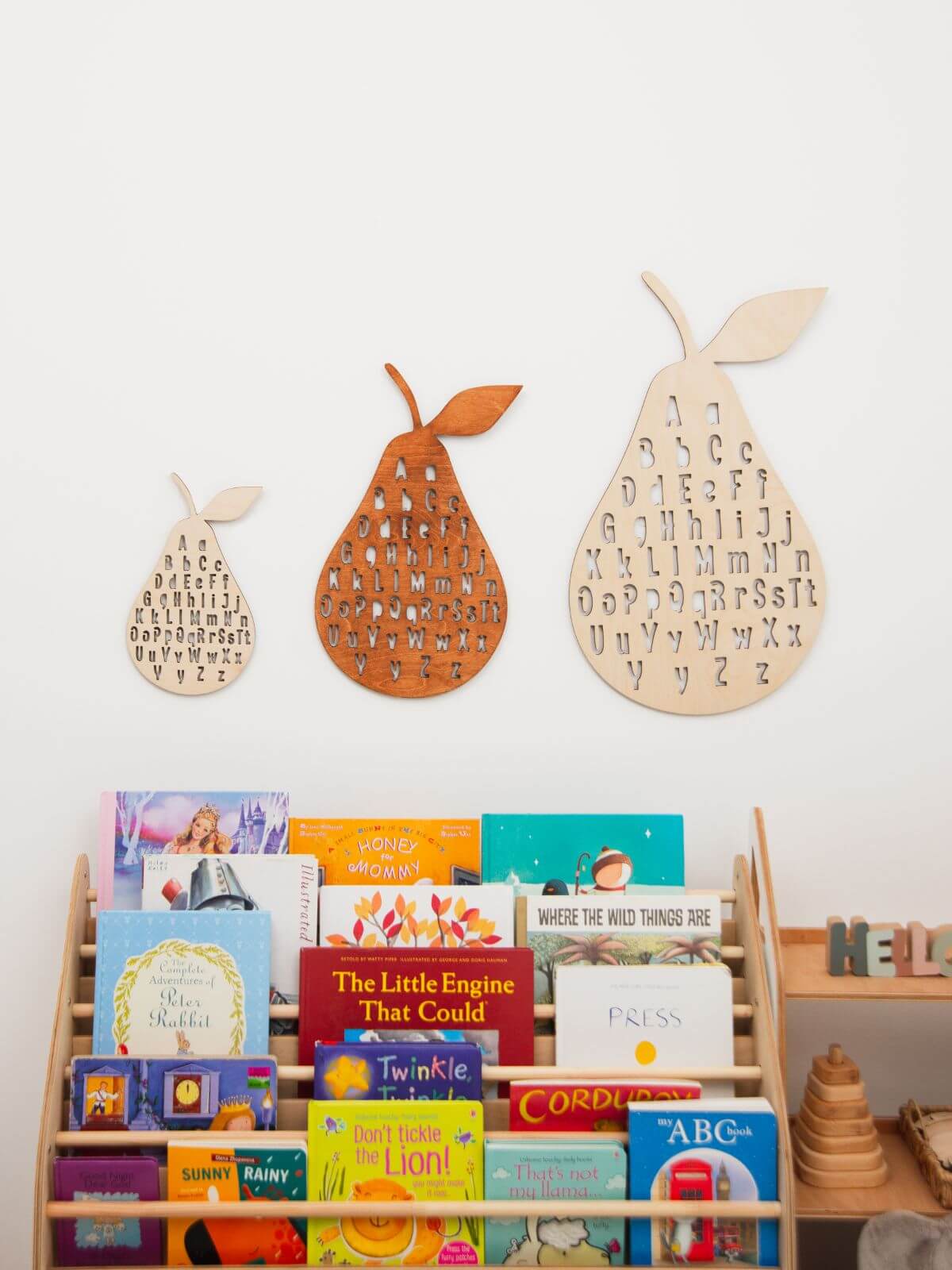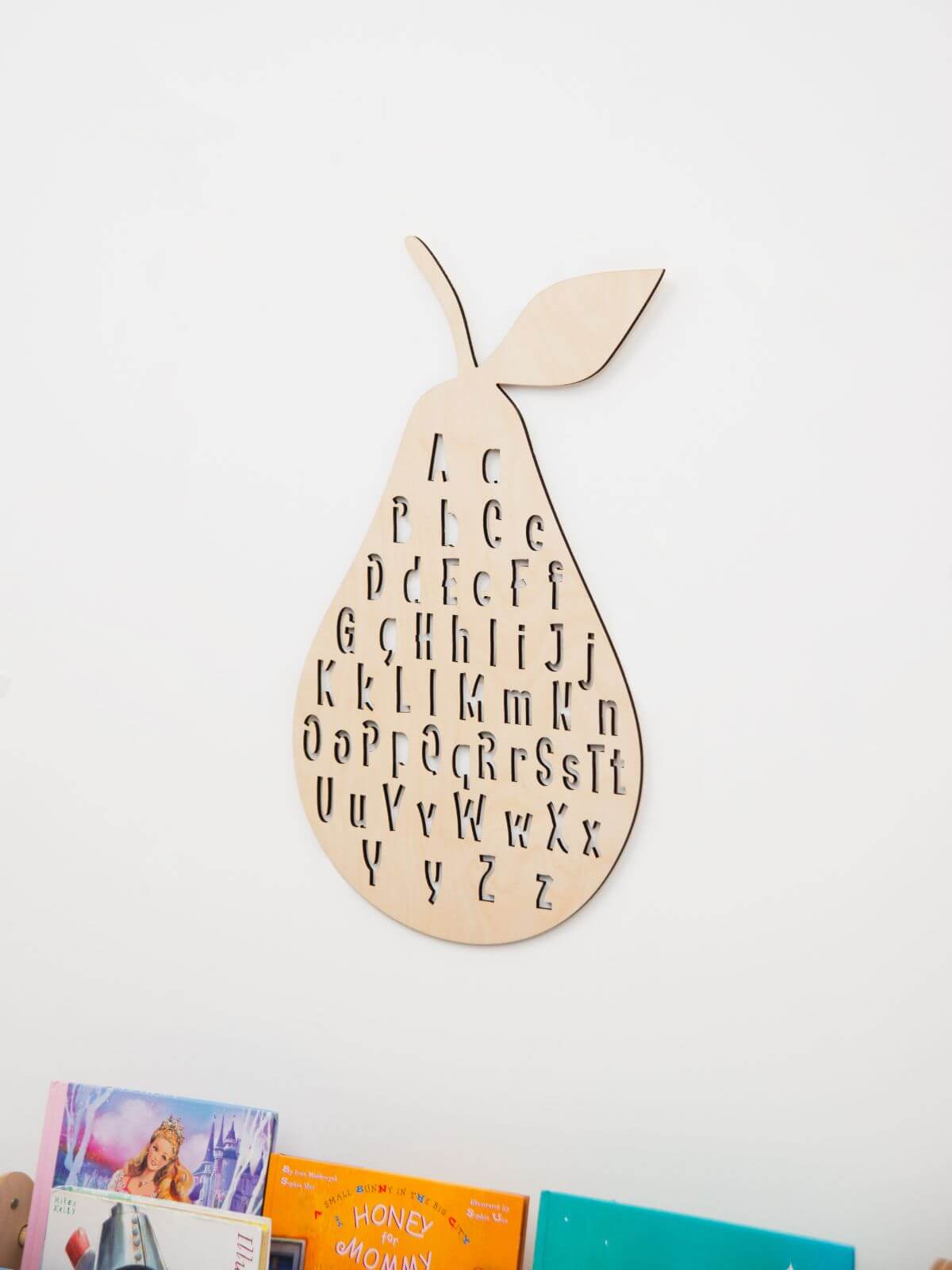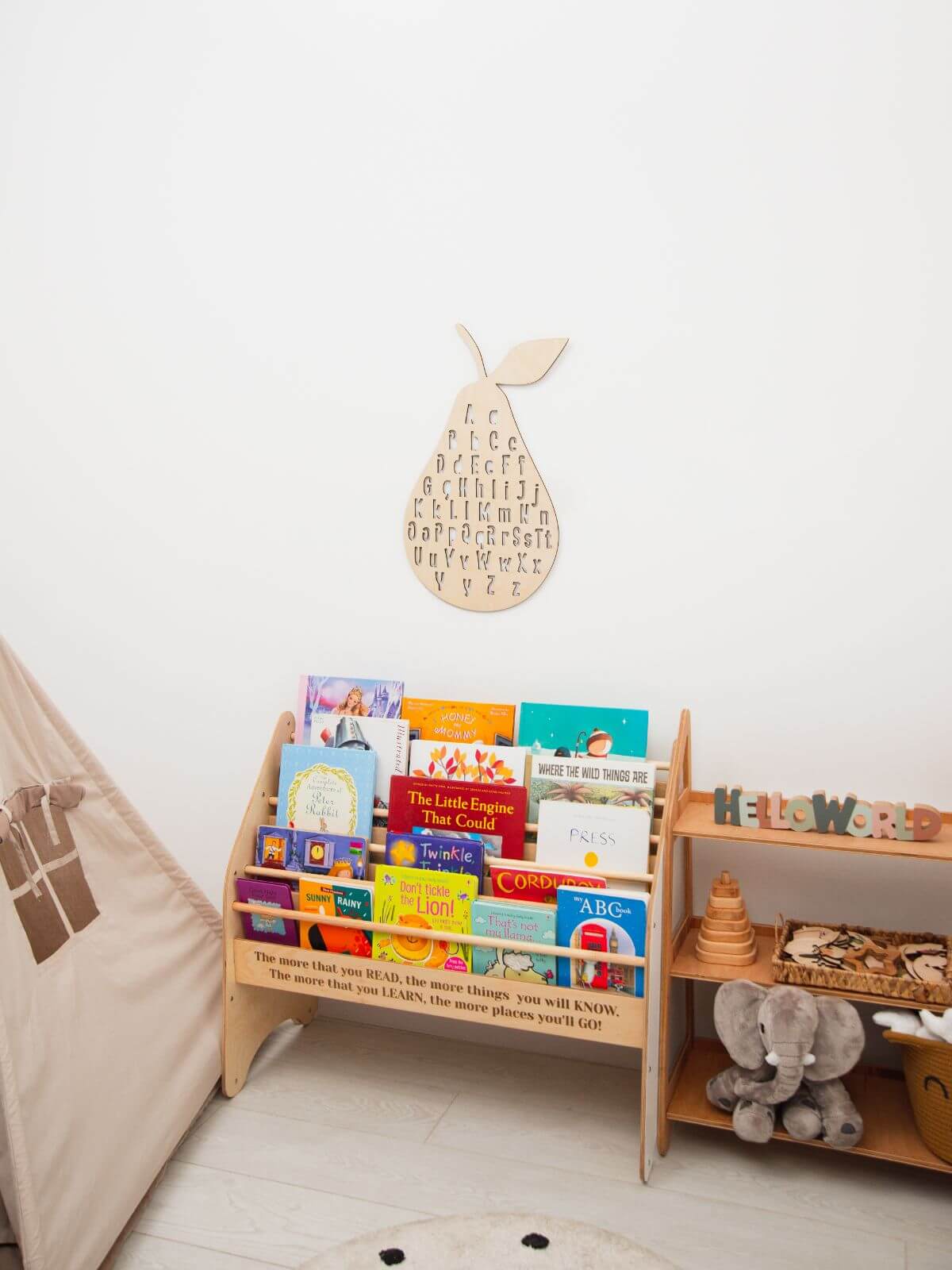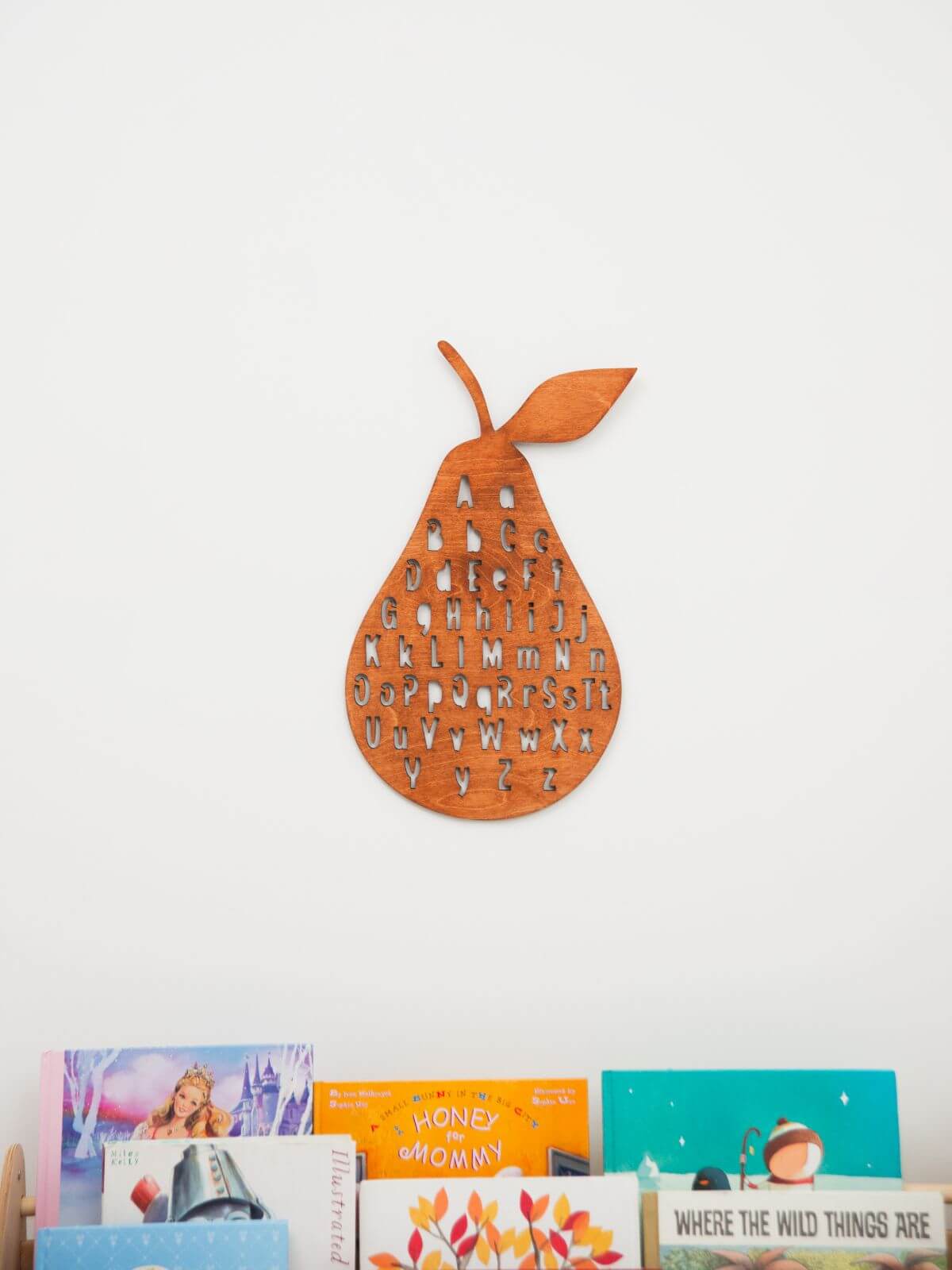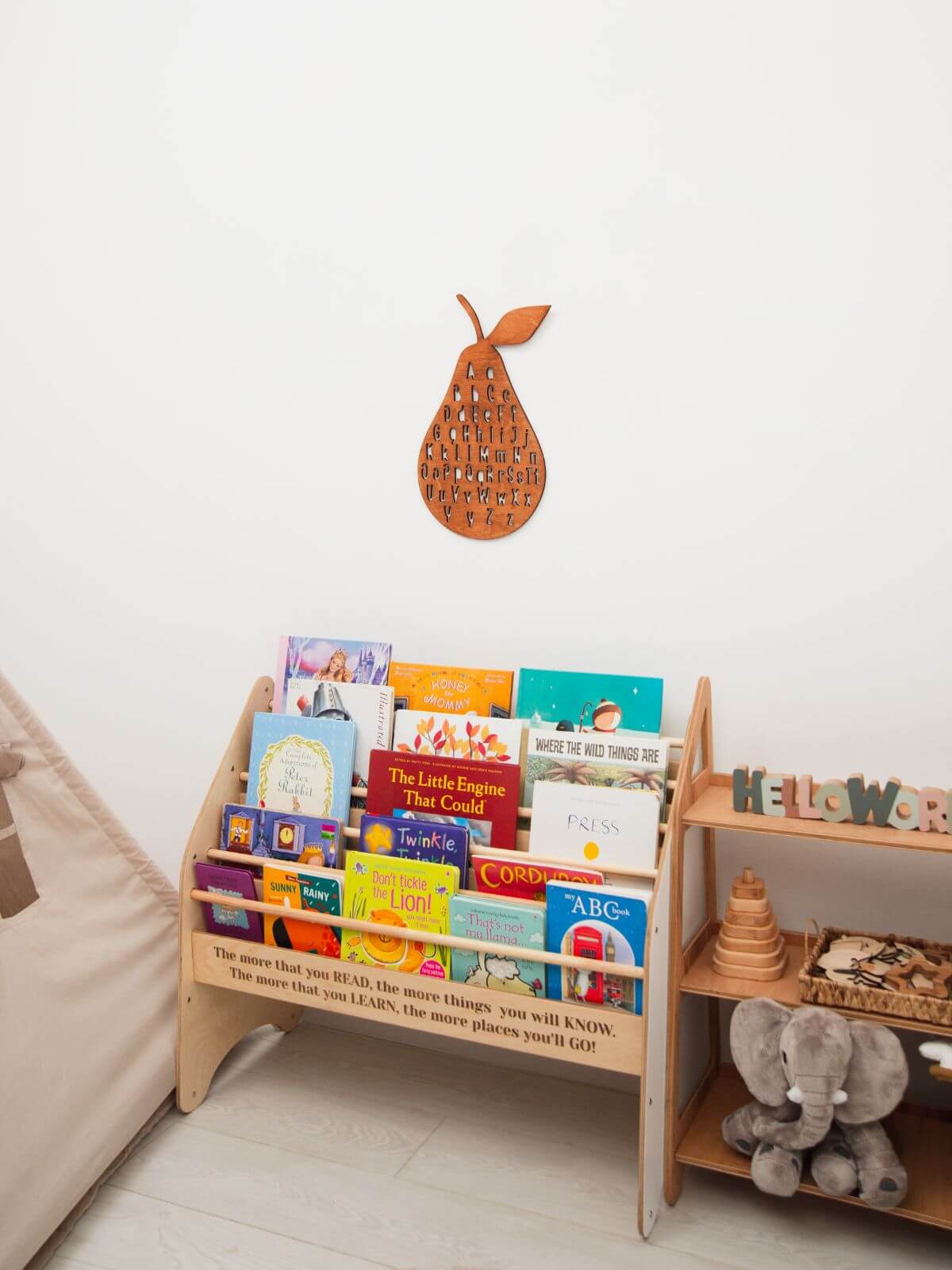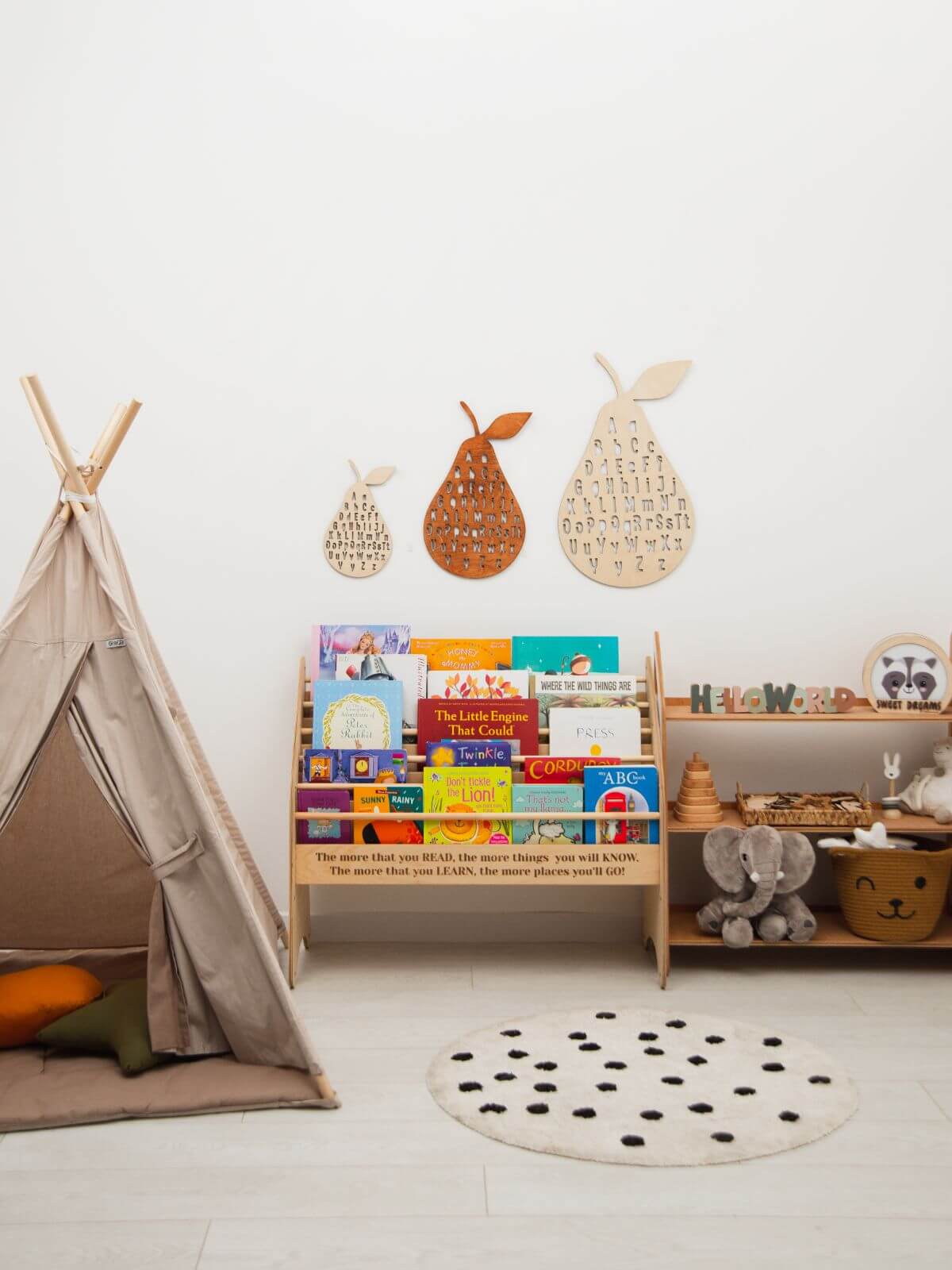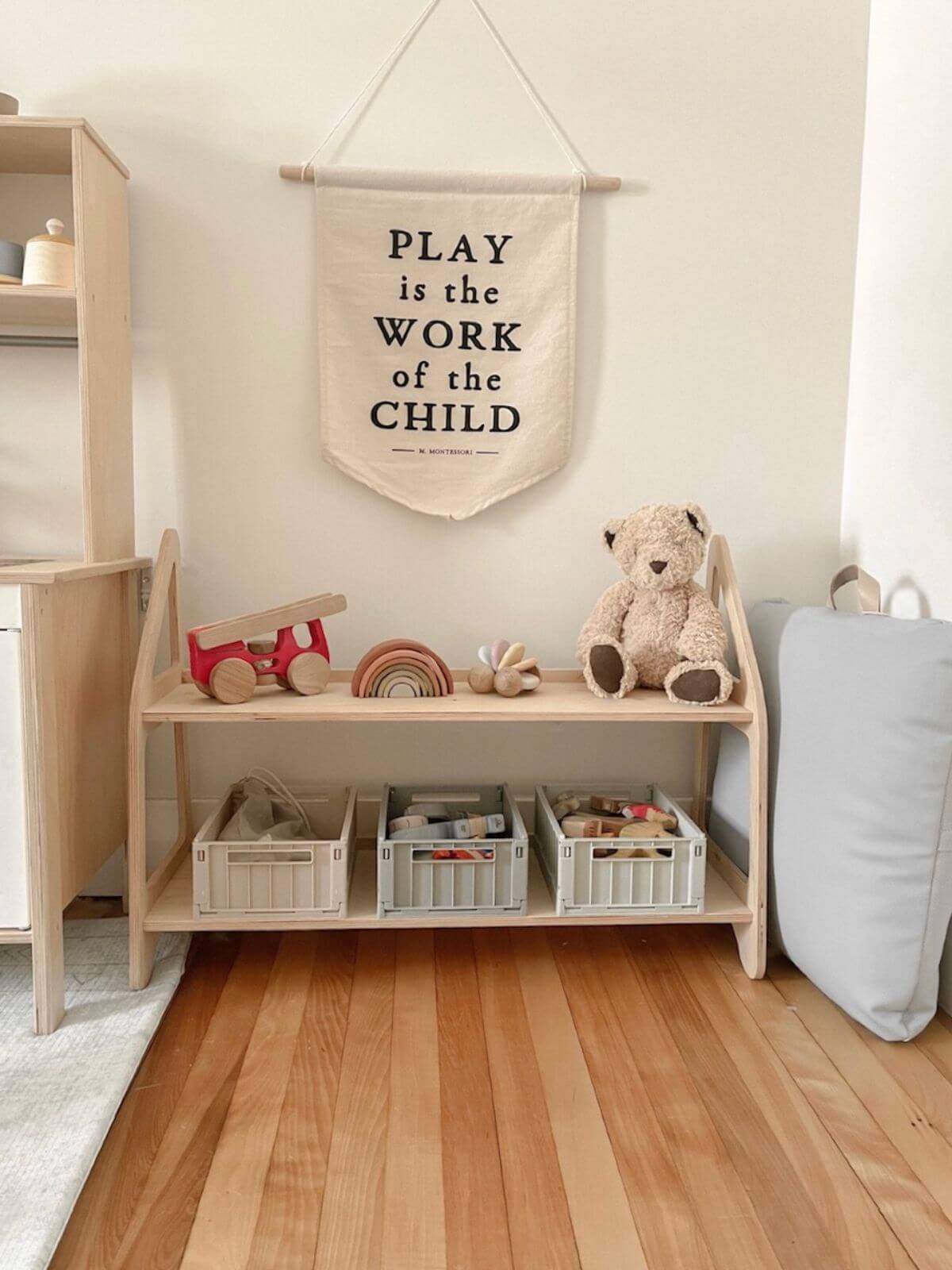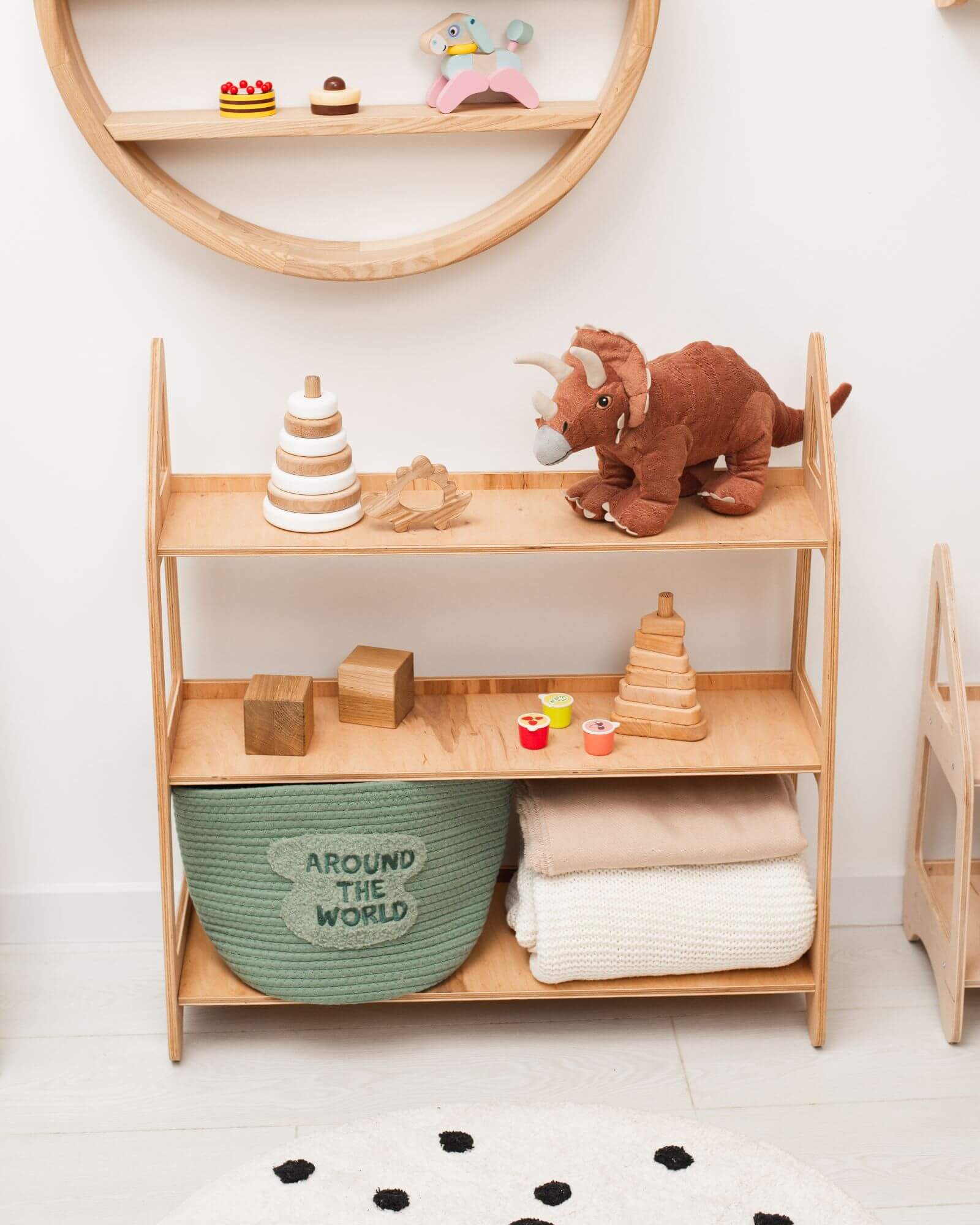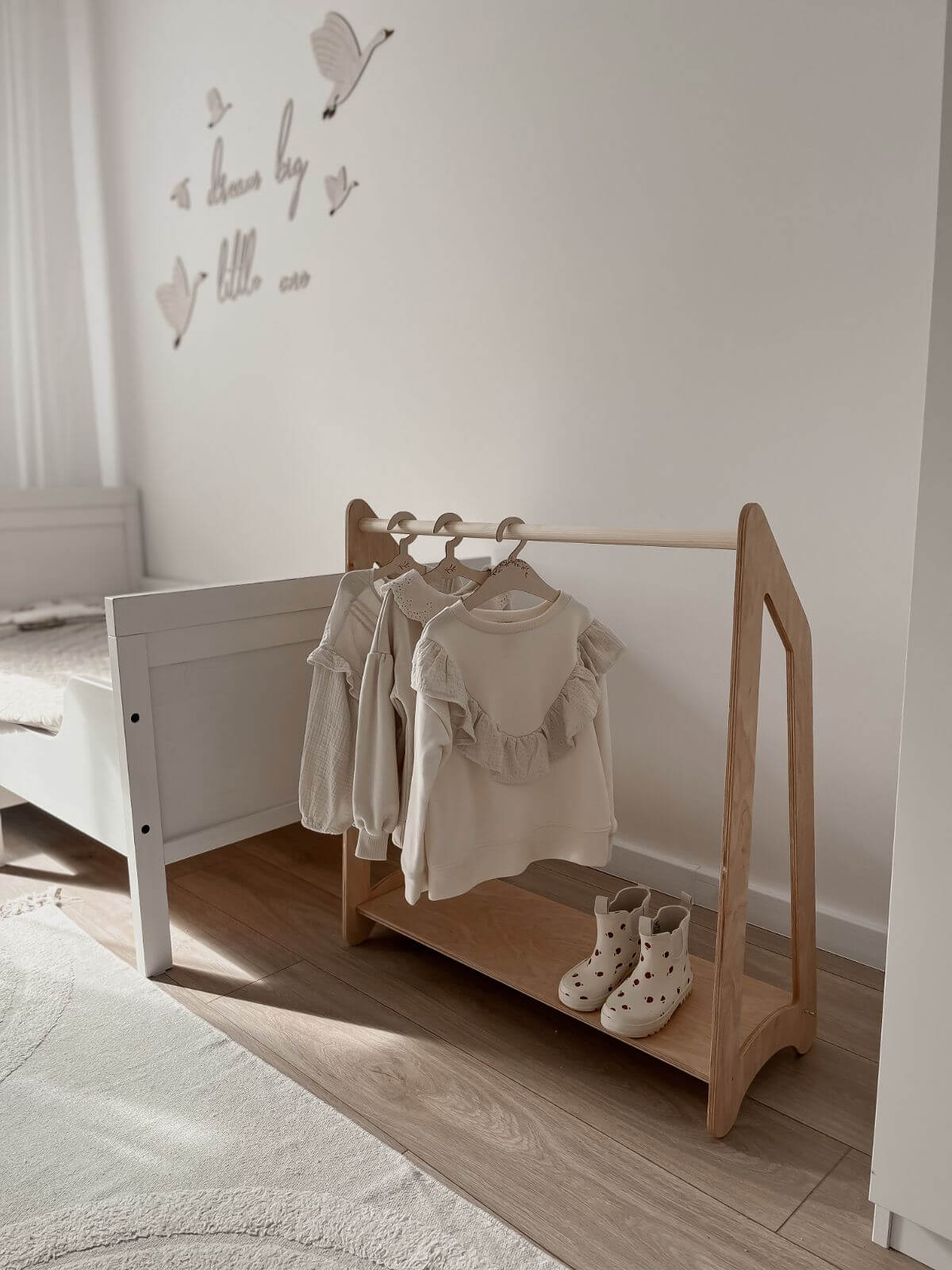 Alphabet Pear Wall Decor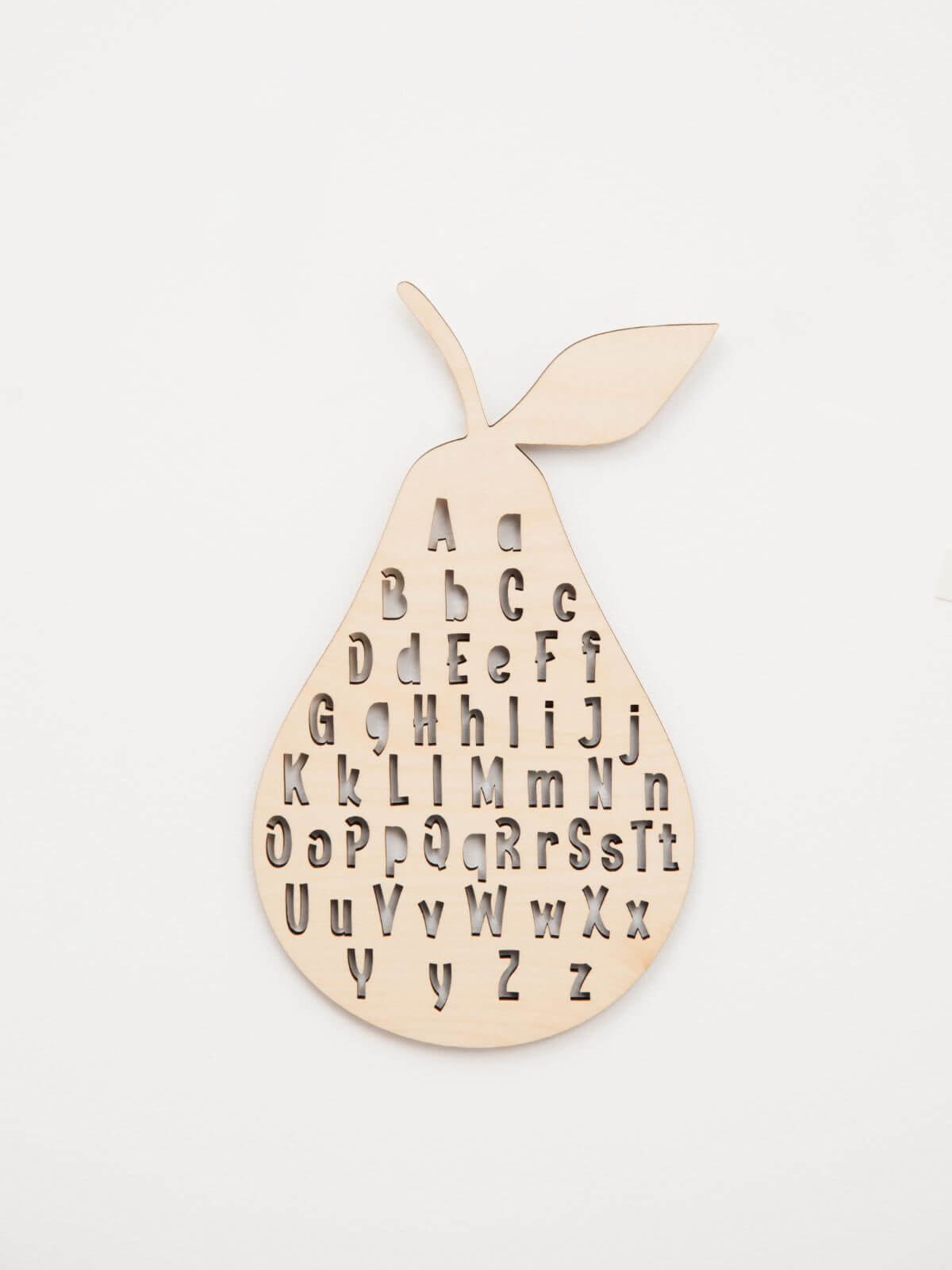 Decorating your dull and old walls is now so much fun with our alphabet pear wall decor! Made of earth-friendly materials, our pear decorations will let you unleash the artist in you and transform your kid's room to good use. One of the easiest ways to introduce the ABC to your child is by incorporating attractive and kid-friendly toys and décor pieces.
Our wooden alphabet sign will become an excellent addition to your interior and one of the best methods to draw toddlers' attention to the alphabet. Given as a birthday, New Year's Eve, Christmas, Easter, Thanksgiving, or any other special occasion gift, the ABC décor will wow the most demanding little giftee.
Available in 3 sizes and 4 vibrant colors, the alphabet wall décor will liven up any existing interior style and palette. Besides, it will become the intended focal point in a room of any shape and size – from a small nursery to a large playroom. Use double-sided sticky tape to install the alphabet wooden wall letters on your wall. The tape holds to perfection, yet it can be easily un-taped if necessary, without making permanent changes in case you decorate your rental place.