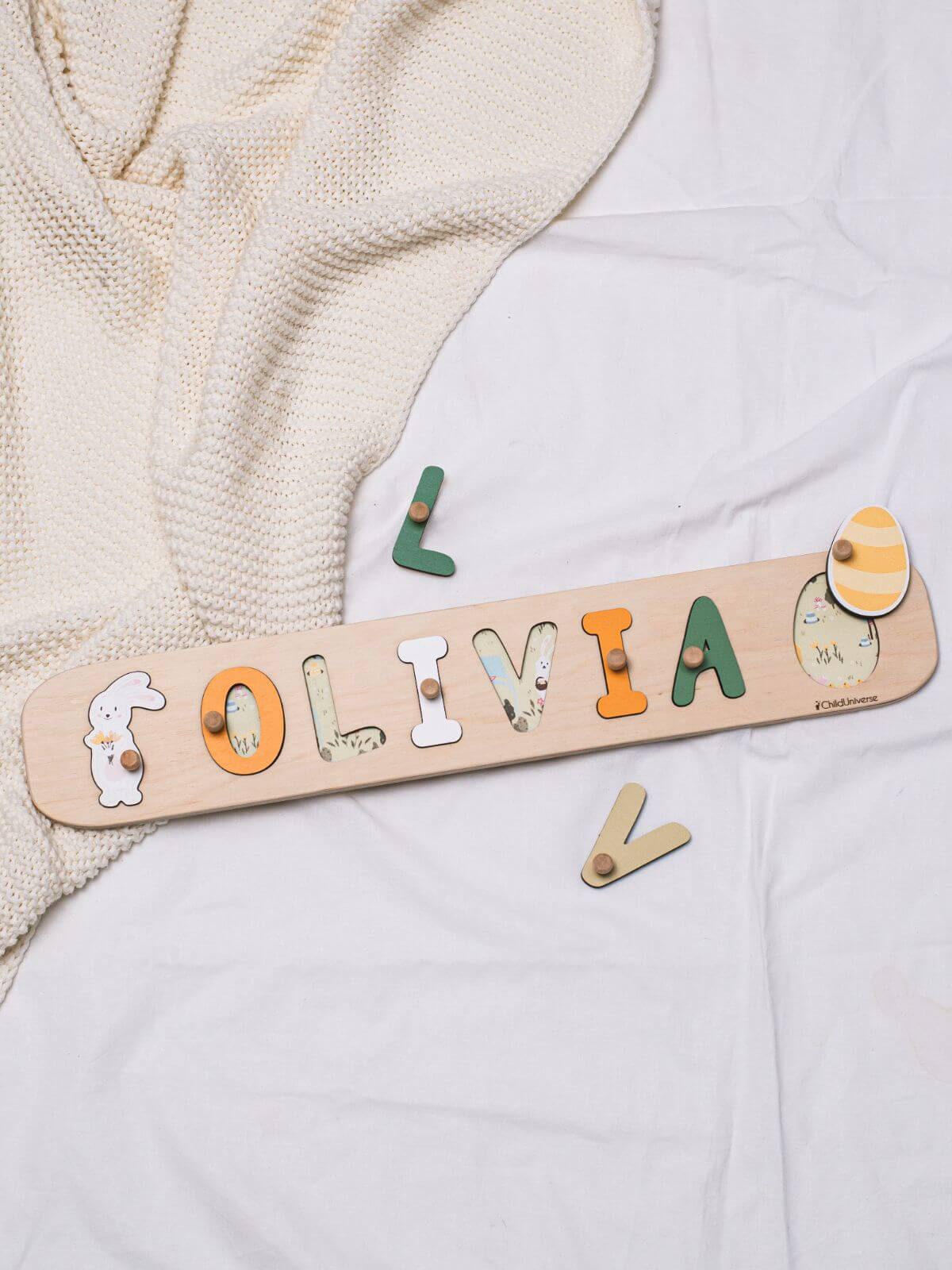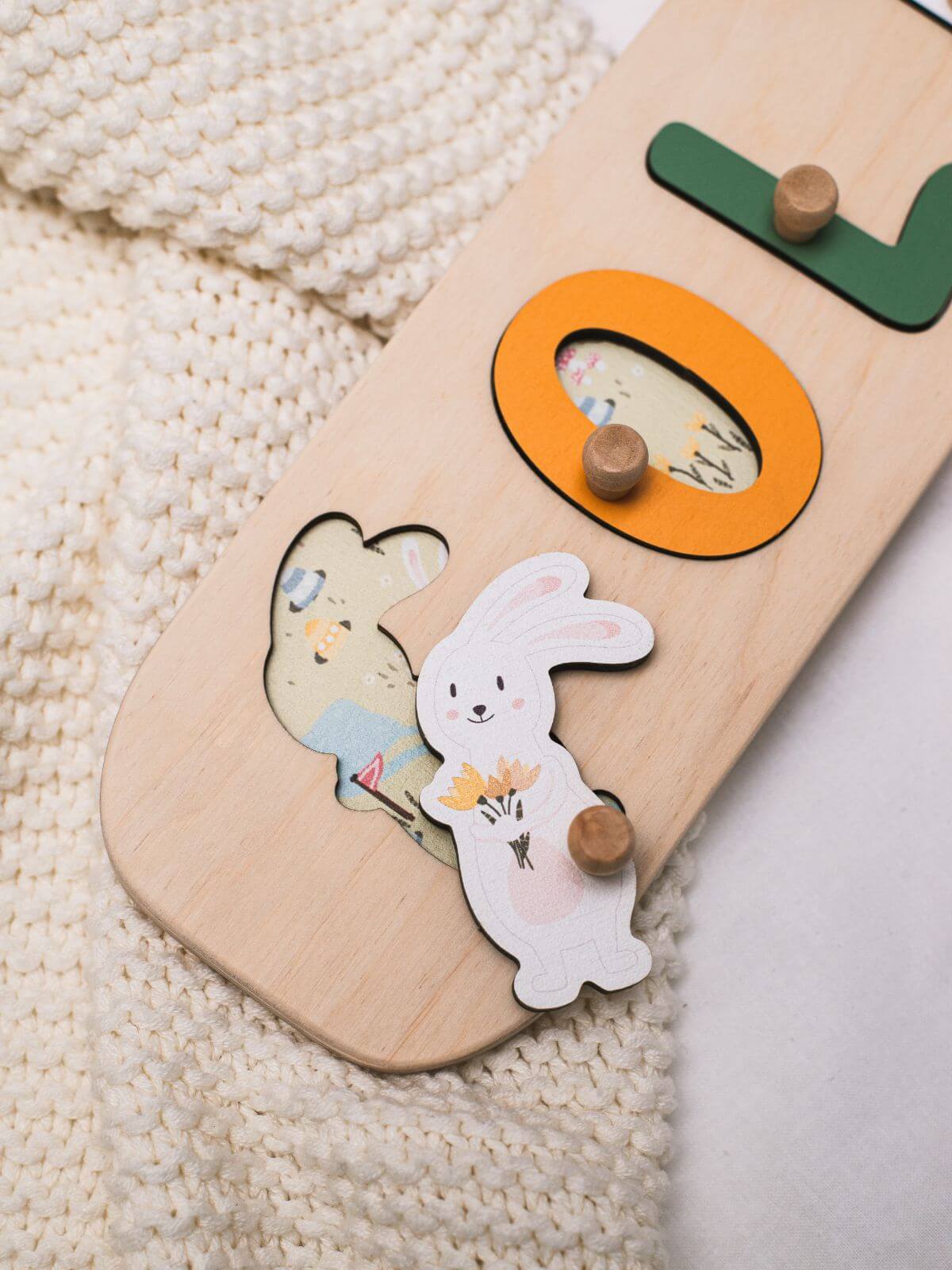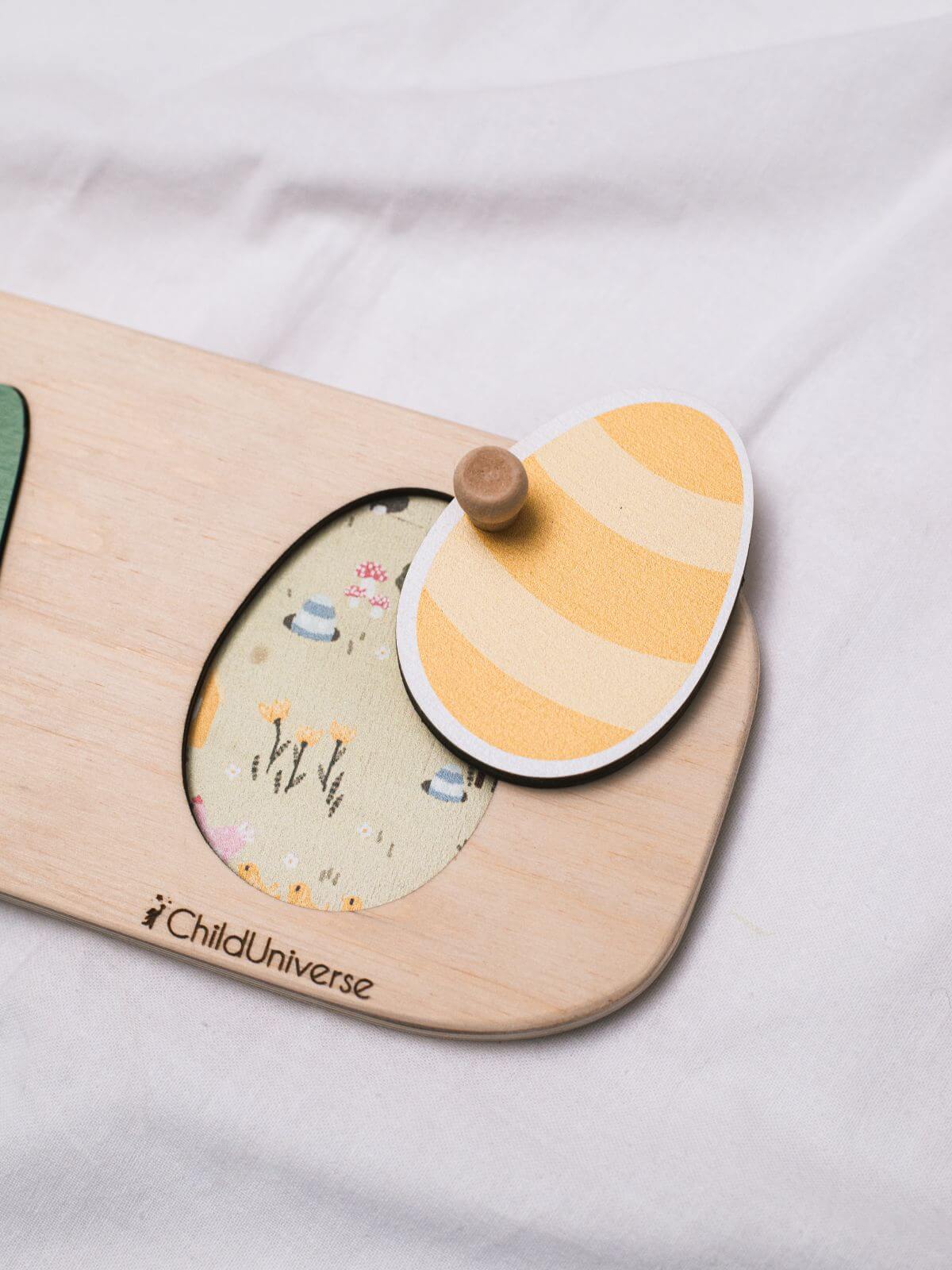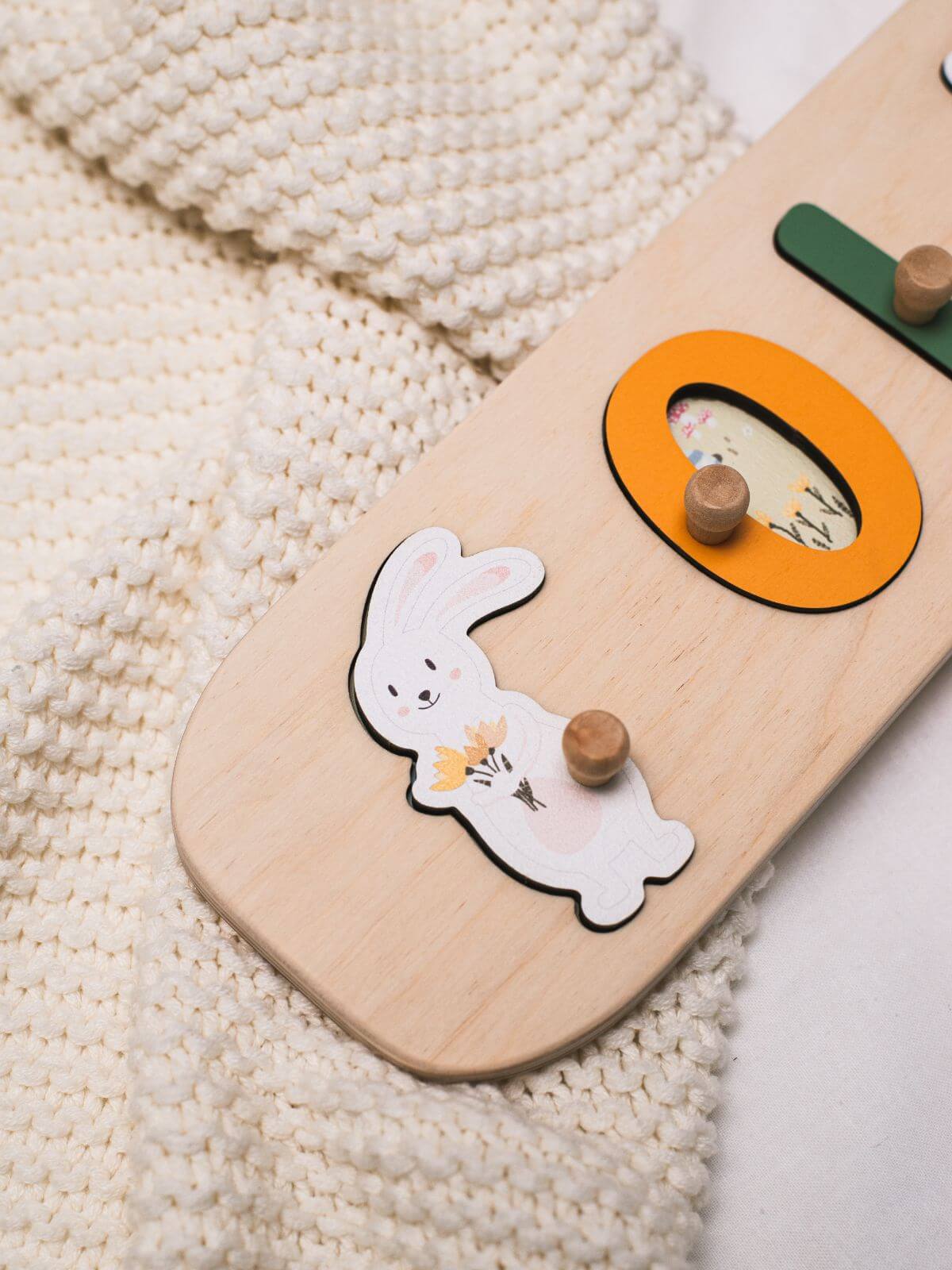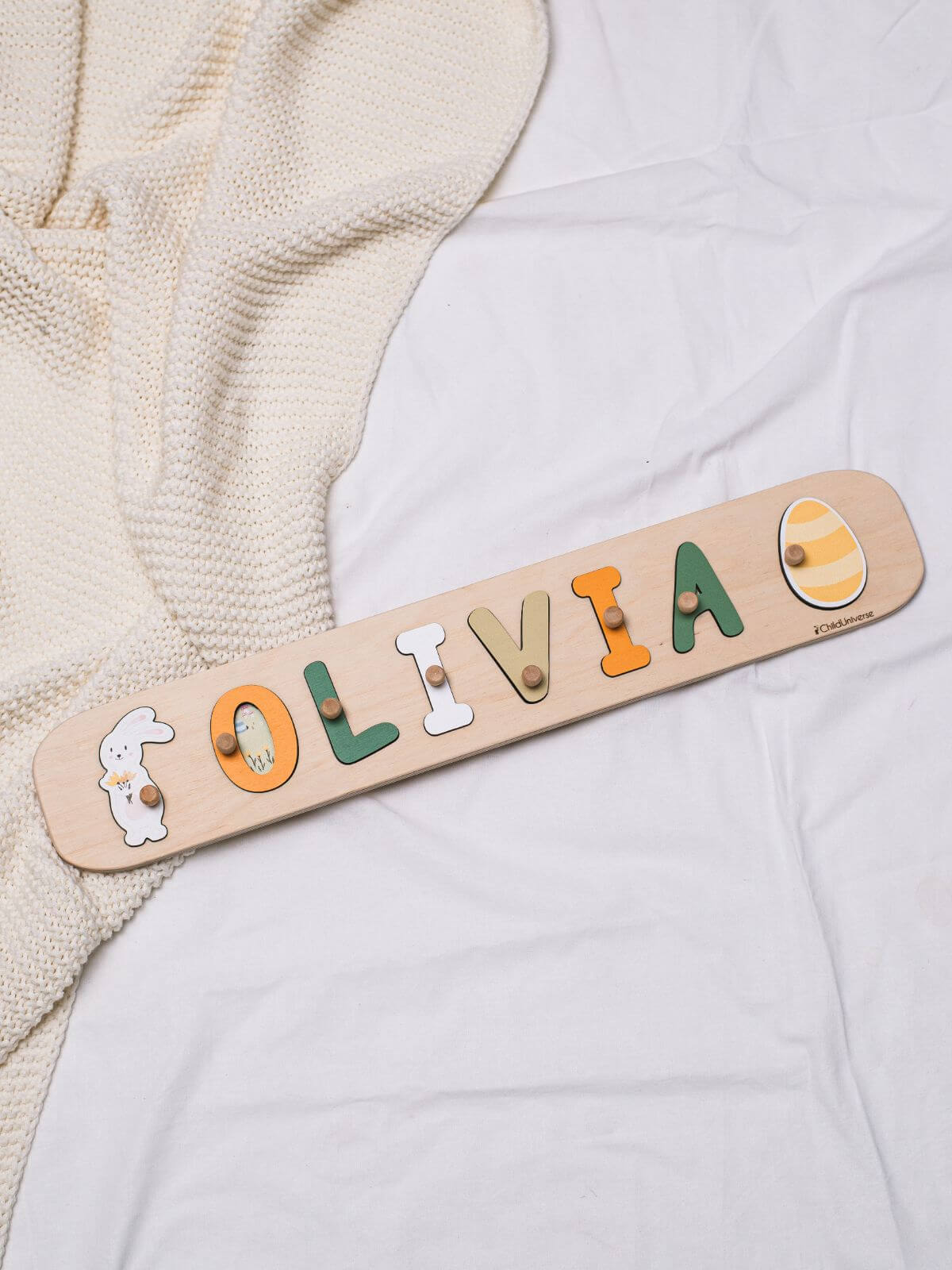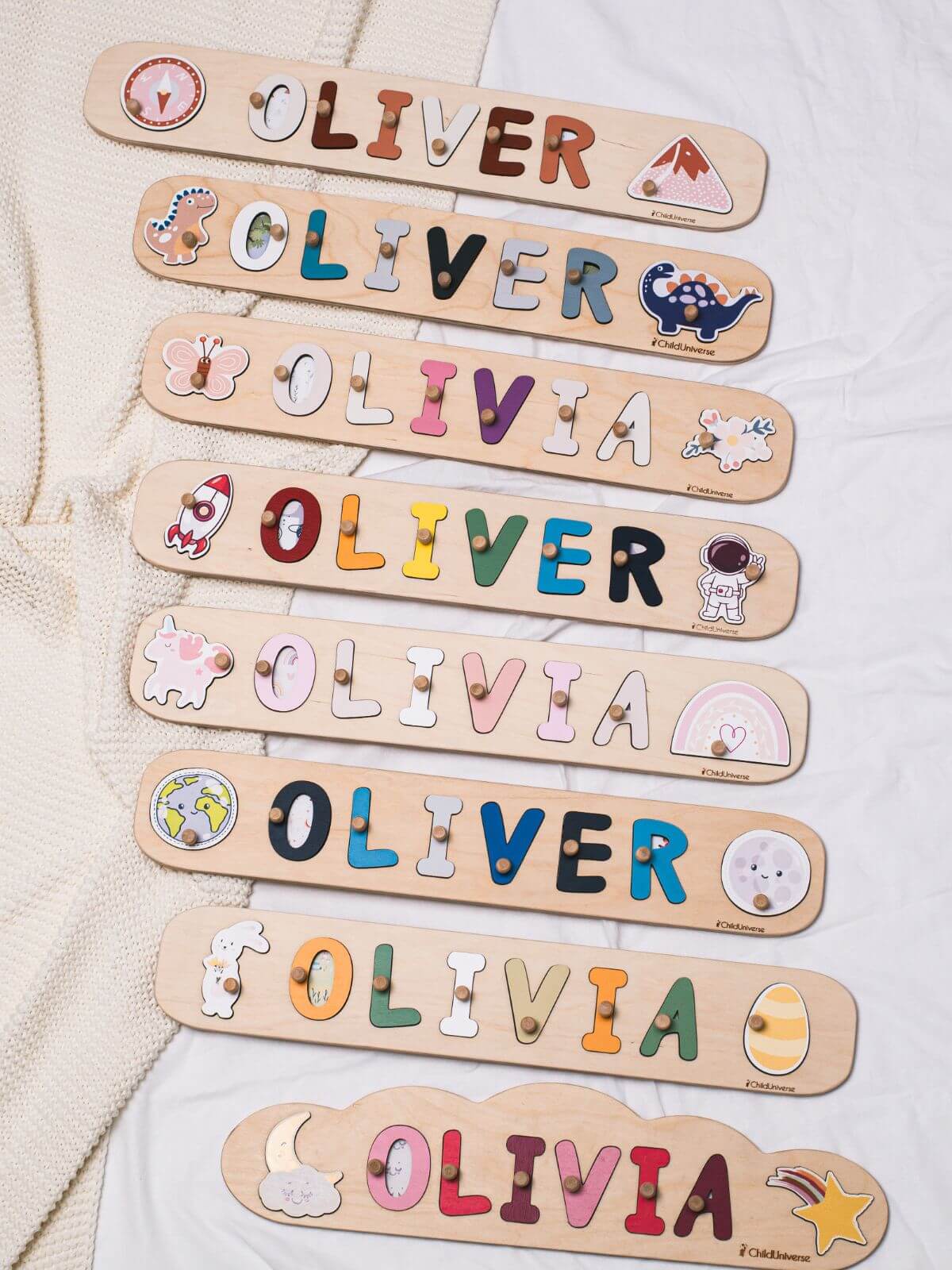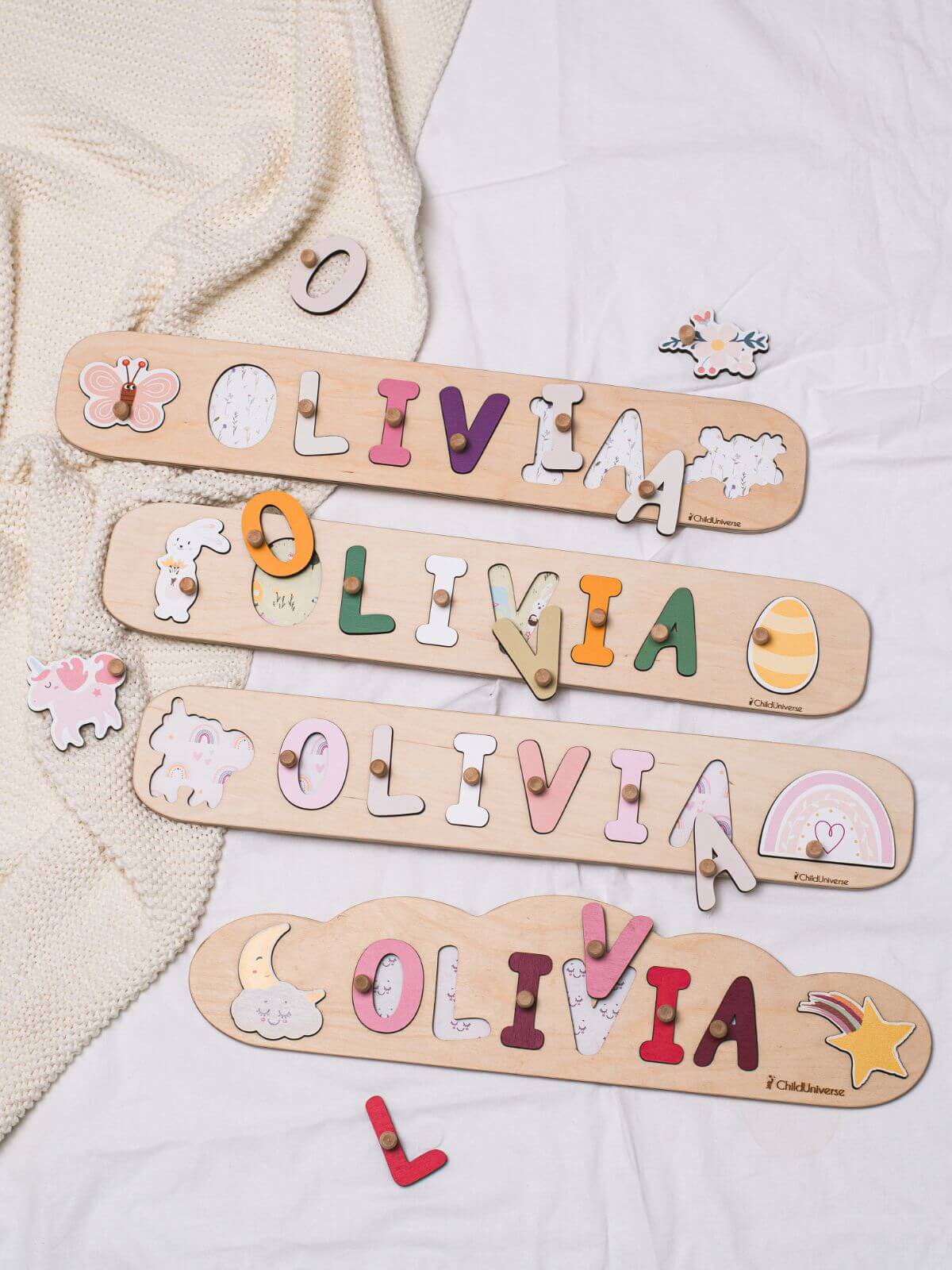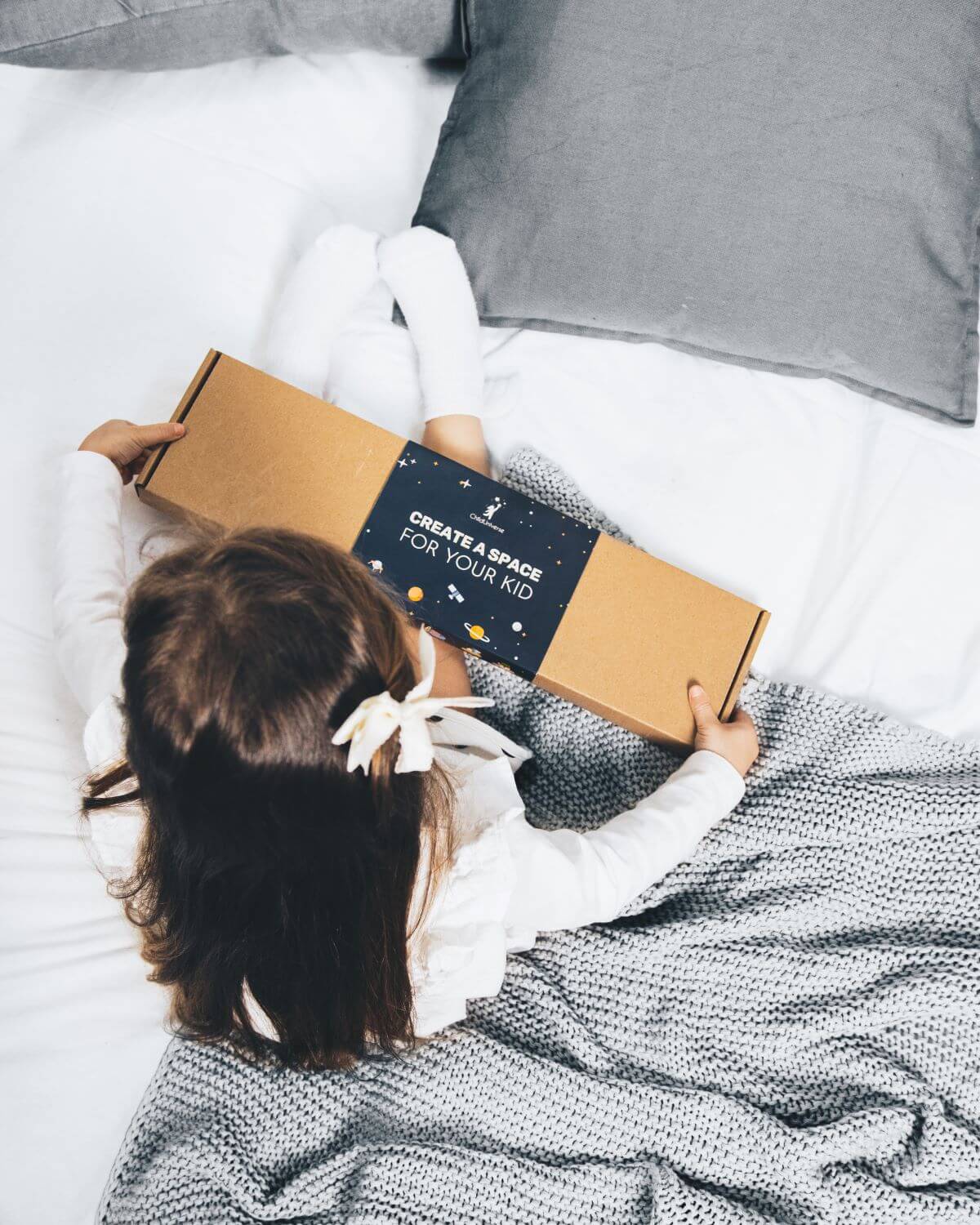 Bunny Name Puzzle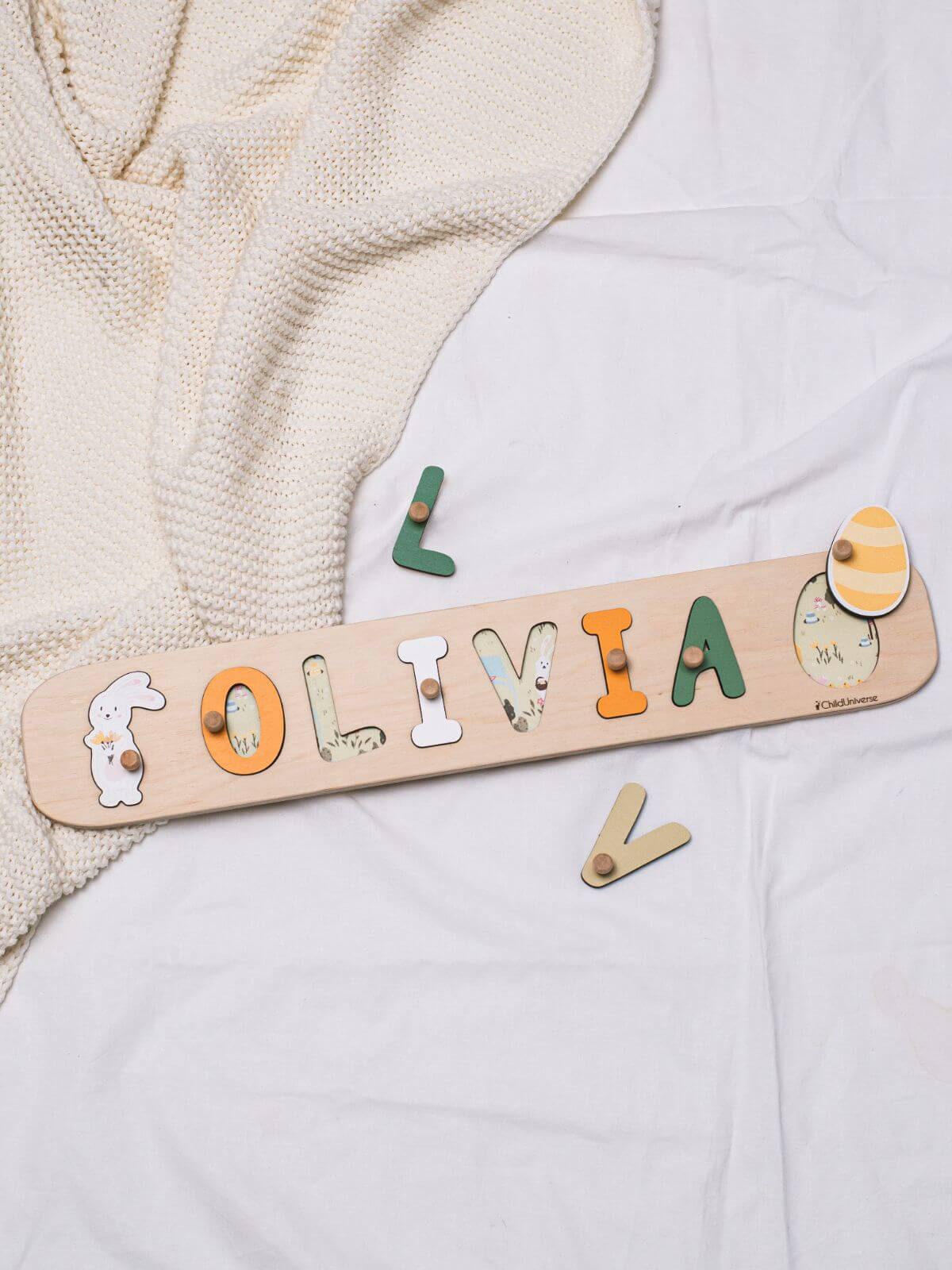 Our personalized name puzzle for kids makes a perfect Easter gift! Adorned with a cute bunny and an Easter egg, it immediately attracts kids and keeps them busy for hours. Not only will the wooden name puzzle with bunny encourage independent play, but it'll enable you to get things done or relax, knowing they're happy on their own.
If you're looking for toys designed to have a minimal impact on the environment (while supporting maximum fun!), our puzzles could be an option. Crafted from earth-friendly wood, our bunny custom name puzzle is 100% safe for your munchkin.
The best thing about our rabbit personalized name puzzle is that it's 3-in-1. First, it's a wonderful toy. Second, it's a time-tested and mom-approved learning toy to encourage name/letter recognition and more skills. Third, it's a nursery décor (plays well with any interior!).