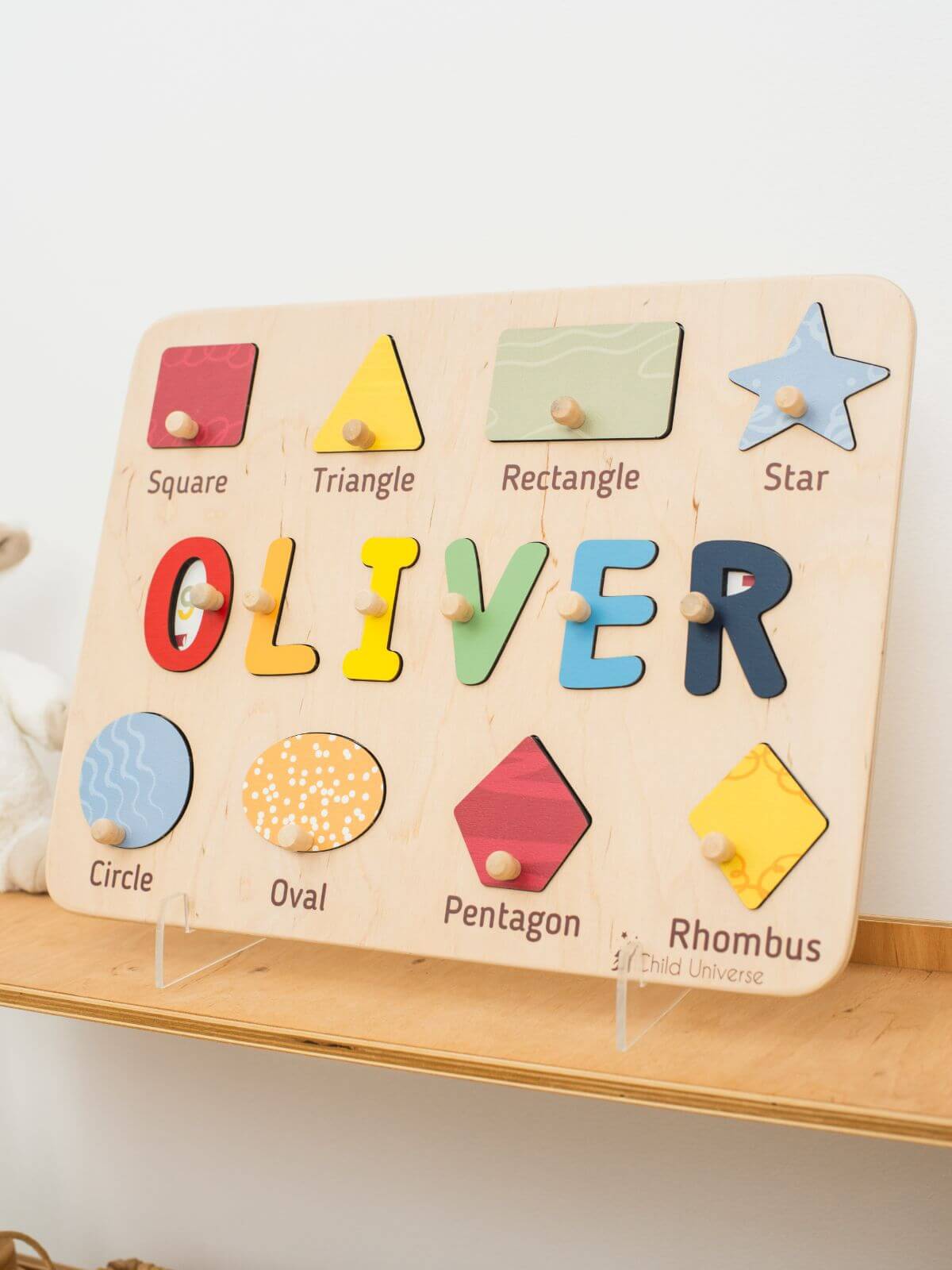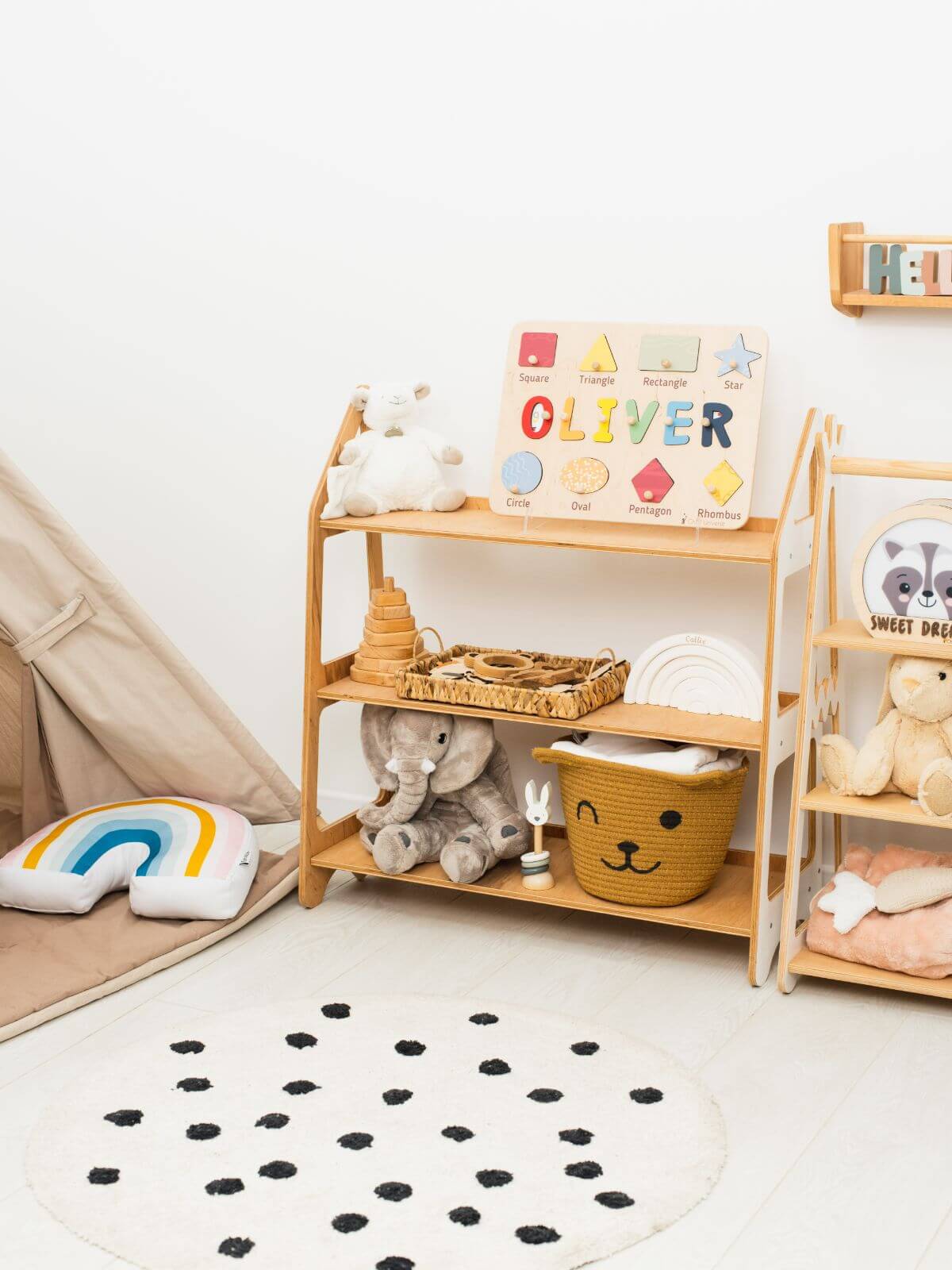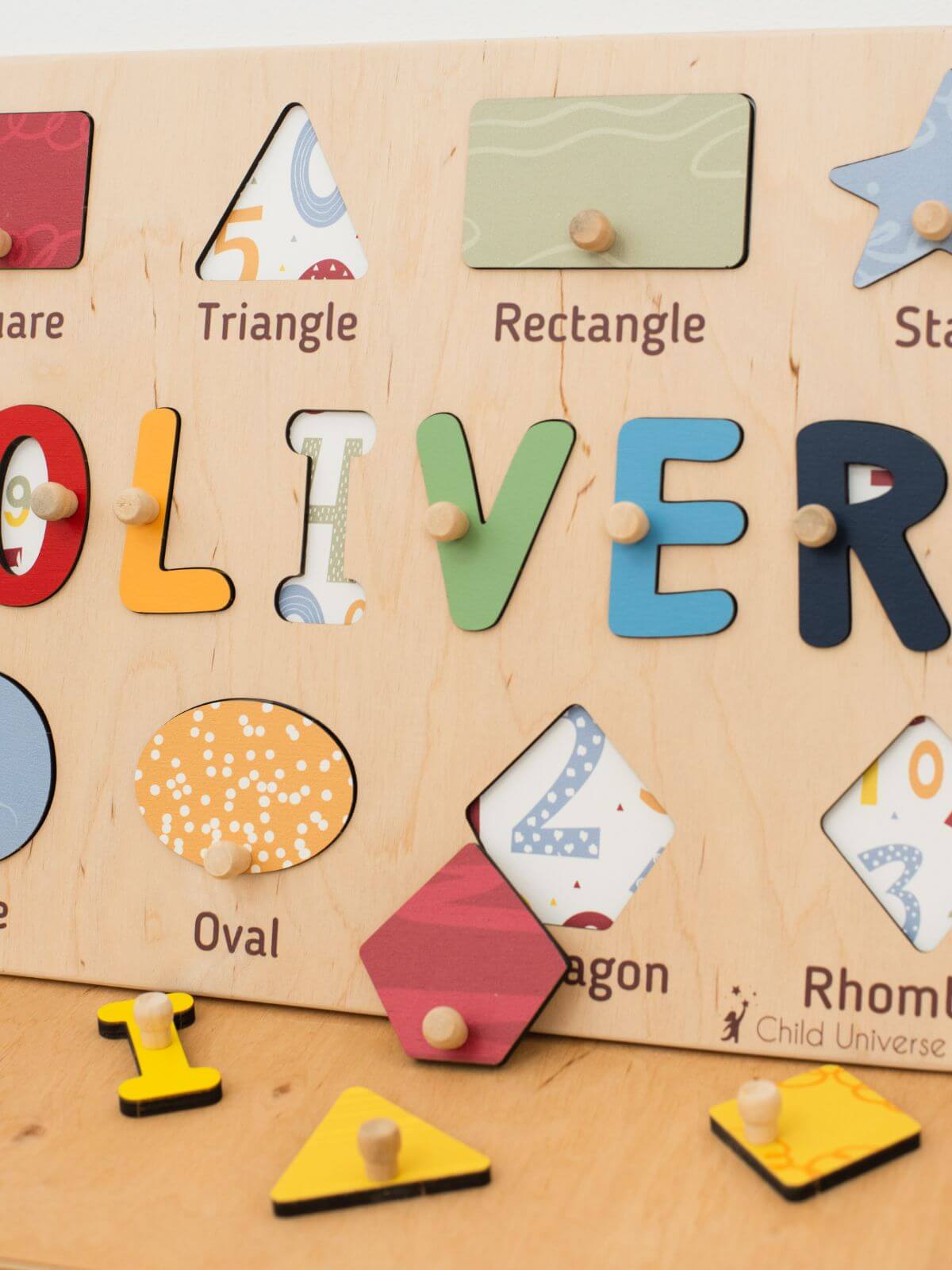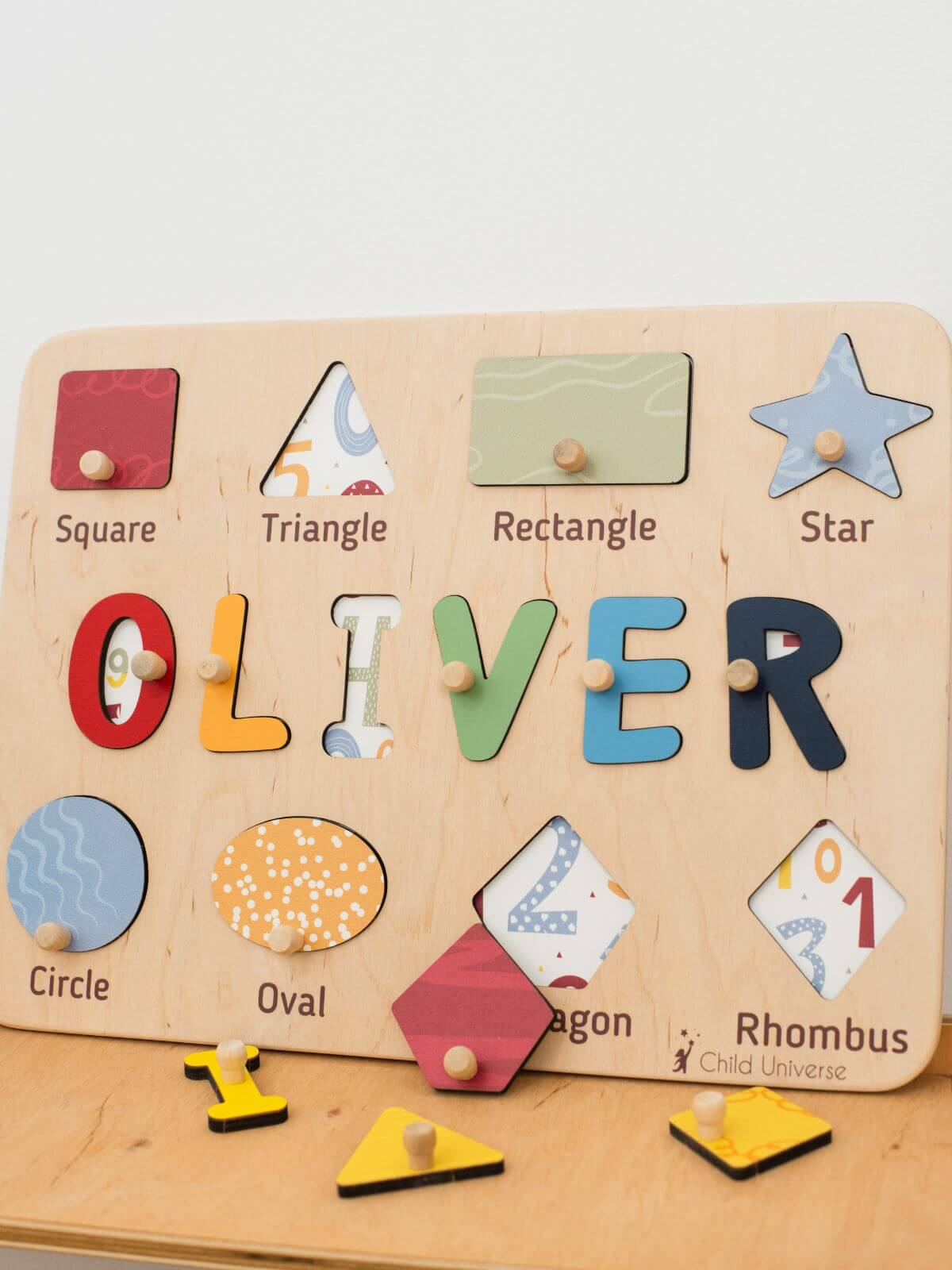 Colorful Shape Name Board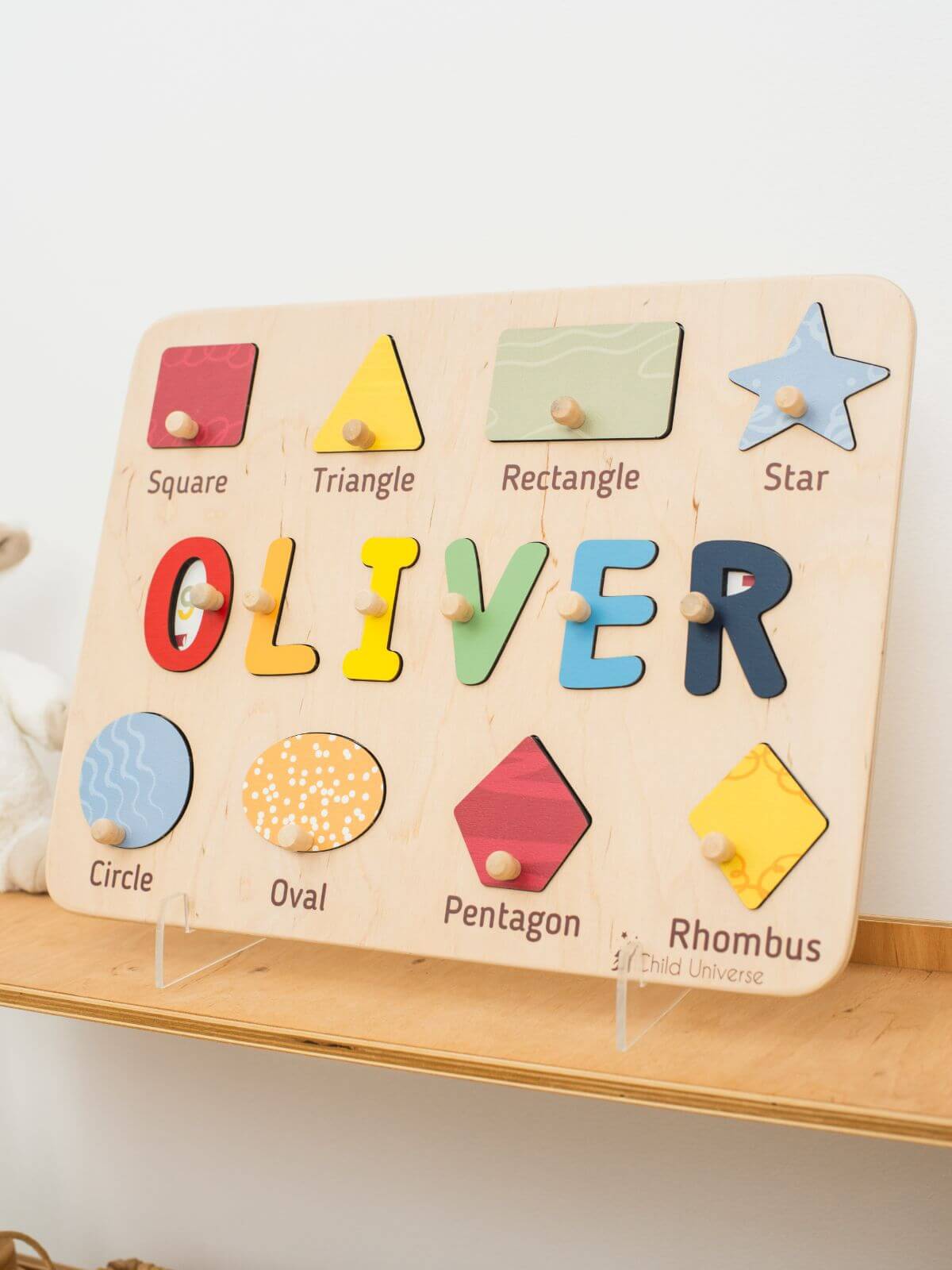 Montessori wooden puzzles for toddlers are time-tested educational tools and the safest gift ideas. Handcrafted from sustainable, earth-friendly, and top-notch wood, our boards are there to serve more than one generation of kids in your family.
Every item is personalized with your child's name, whatever it is! It helps little learners recognize their names as well as boosts fine motor skills, encourages creativity, gives a strong sense of acomplishment, and improves logic abilities. The wooden board puzzles for toddlers feature various basic geometric figures, each of a different color. Besides, each wooden preschool colorful shape puzzle has a smooth surface that fits little hands and doesn't hurt them.