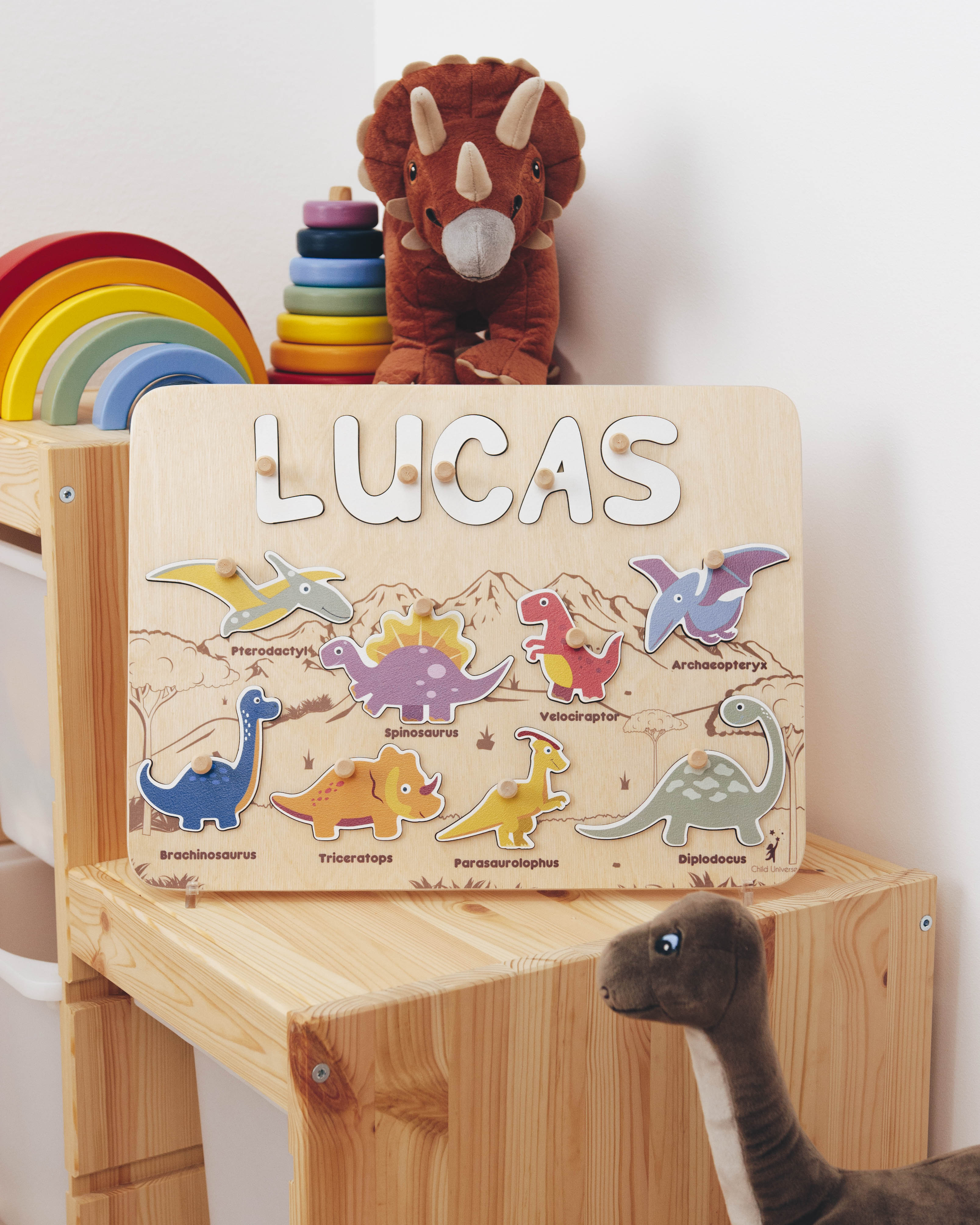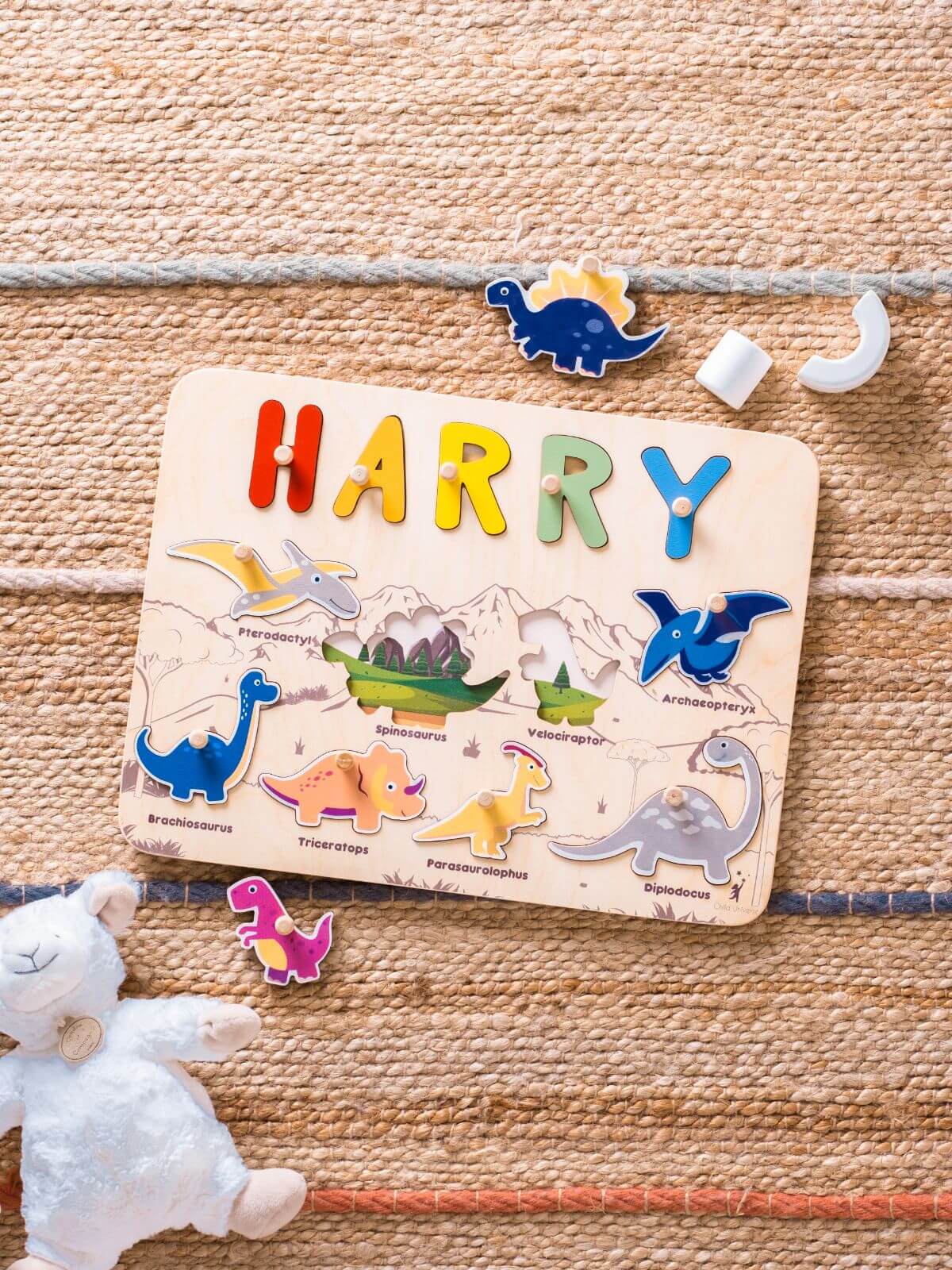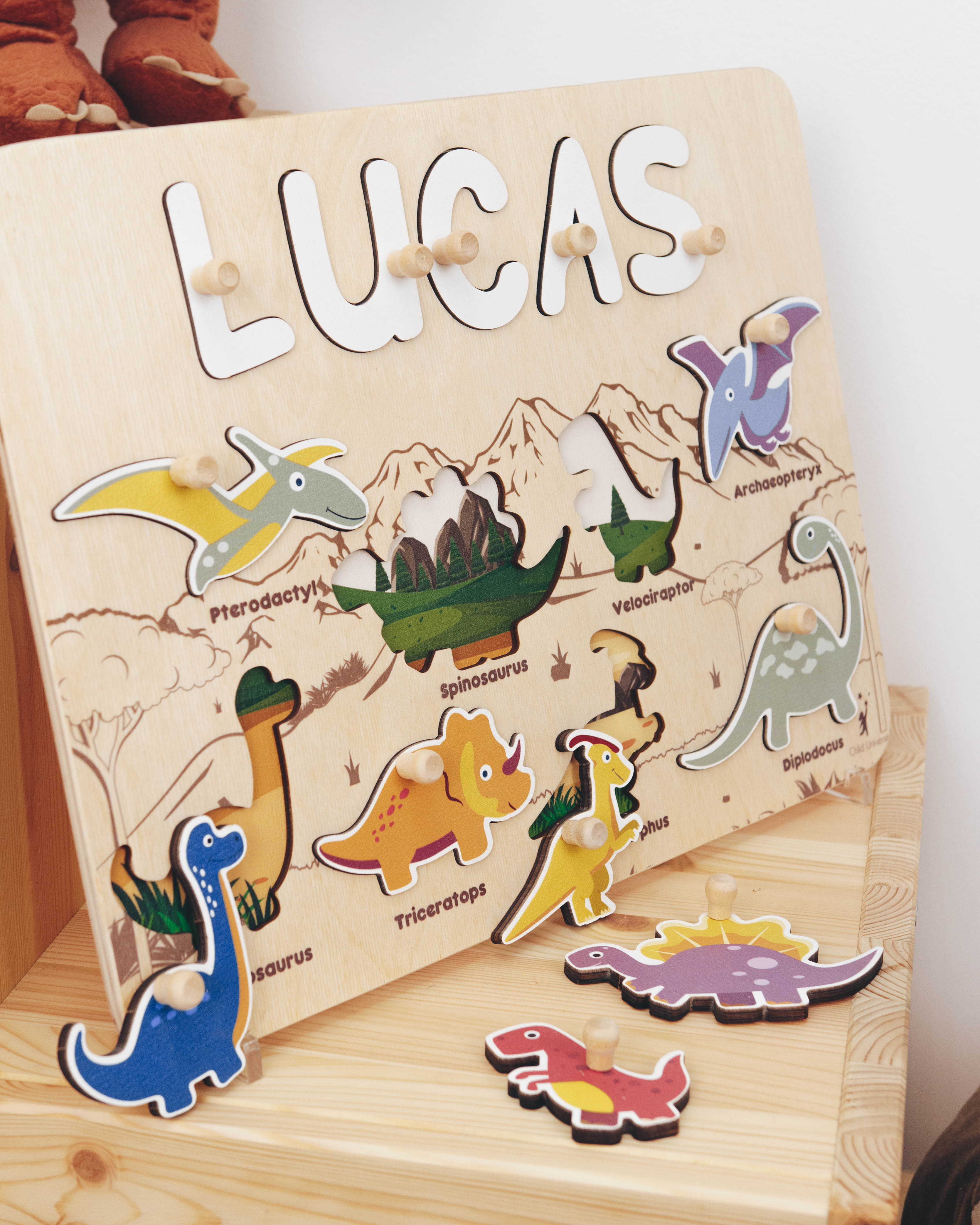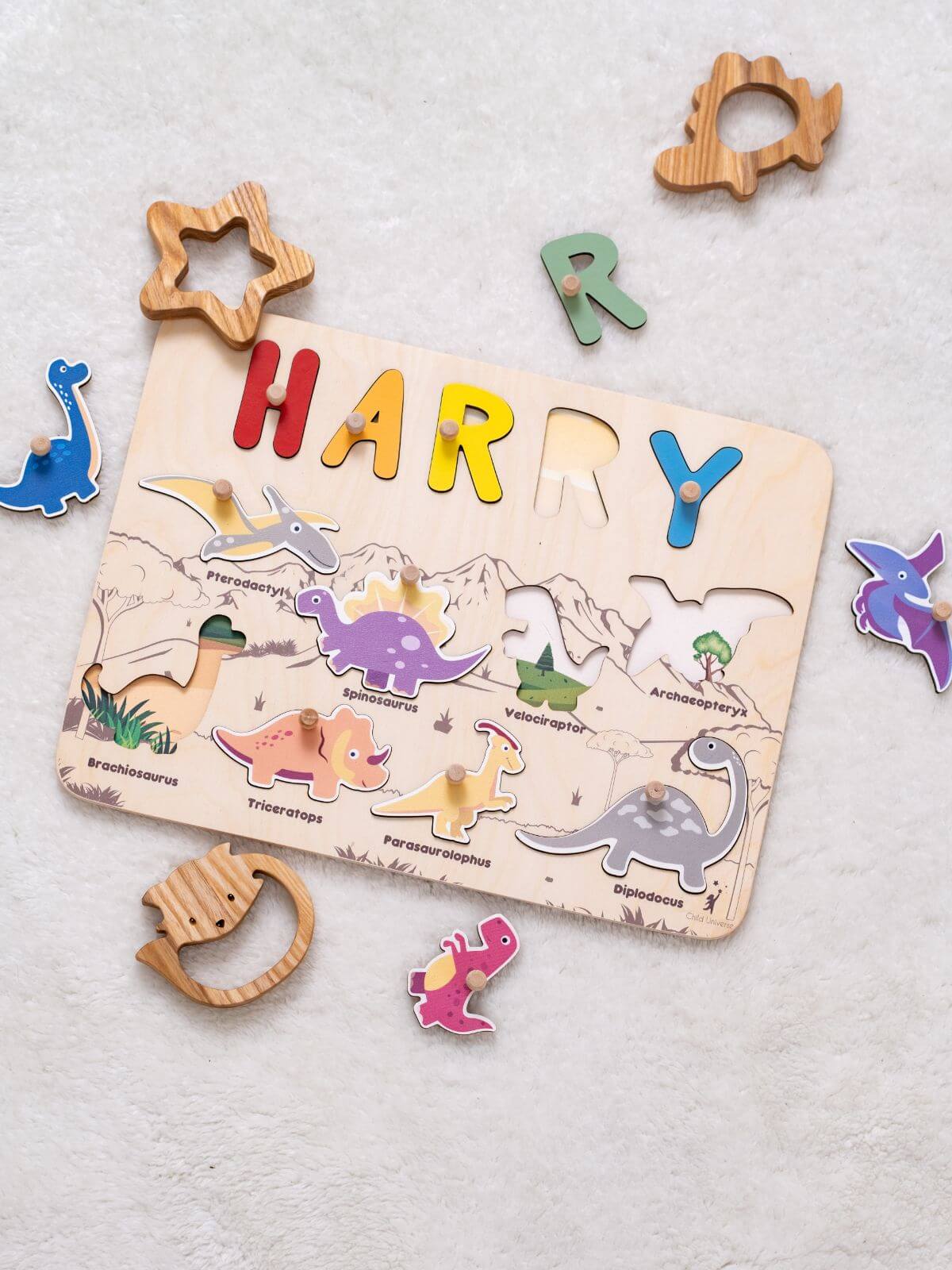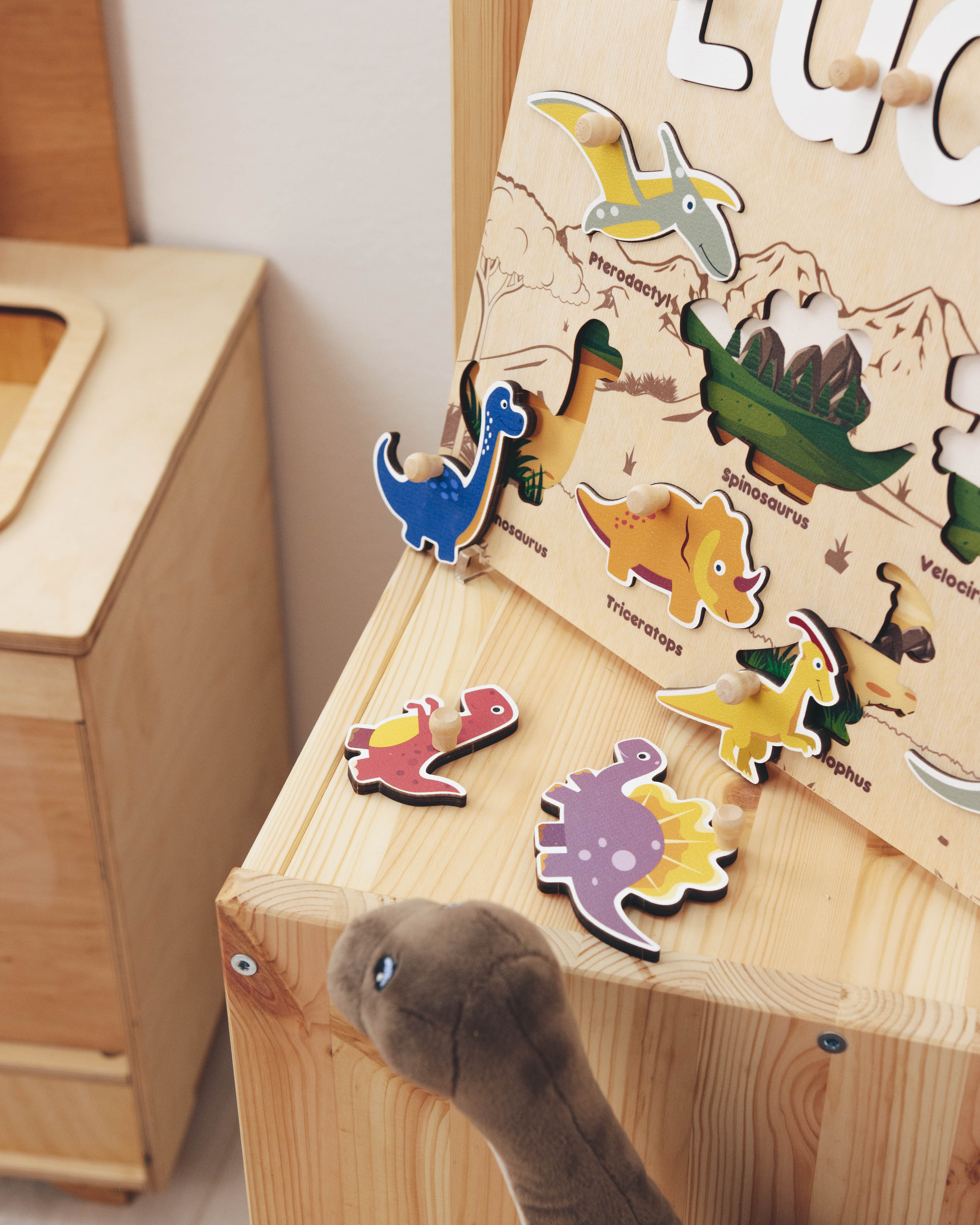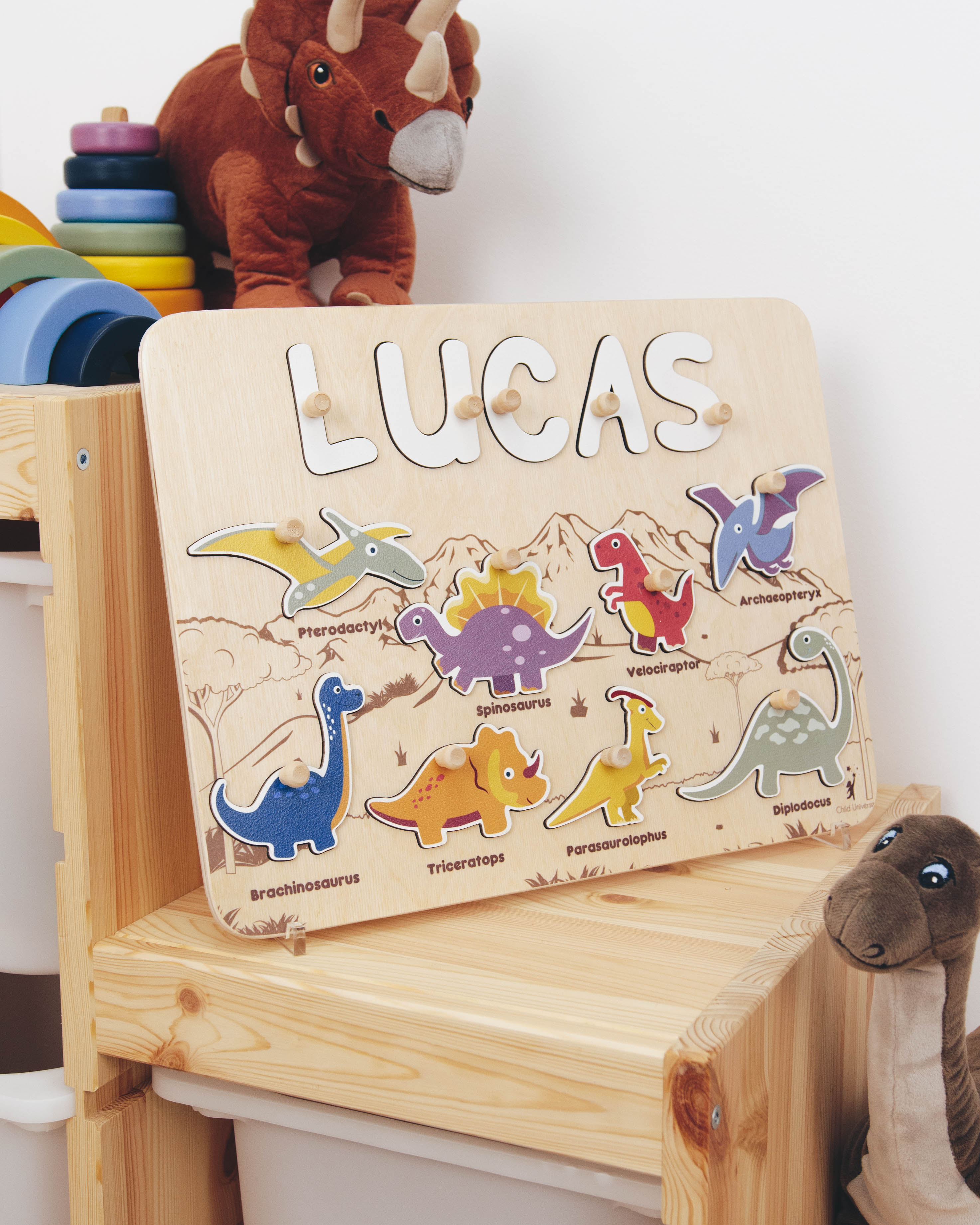 Dinosaurs Name Board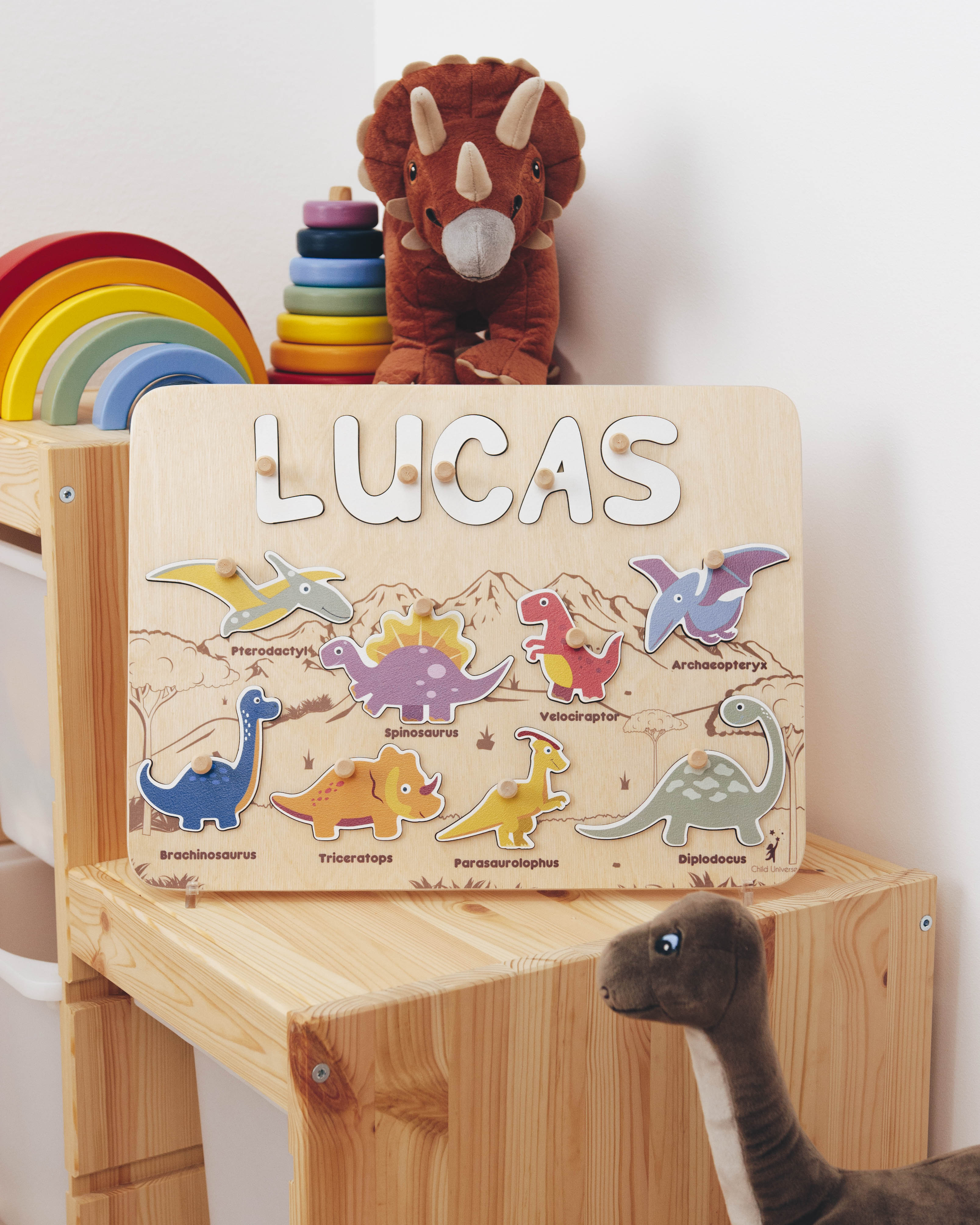 Your kid will love our play dinosaurs, portable educational name board! Not only does it have an eye-friendly design, but it also boosts motor skills and introduces the world of prehistoric giants! Busy board with dinosaurs for girls and boys features the most different Jurassic Park creatures – from Triceratops to Brachiosaurus – that your kid will be happy to learn and play with! 
Show your toddler how much you care by ordering a personalized Dinos wooden name puzzle with the name engraved on an item. Order the best wooden dinosaurs board puzzle for toddlers to make a perfect gift for Christmas, Easter, Birthday, or any other special occasion!