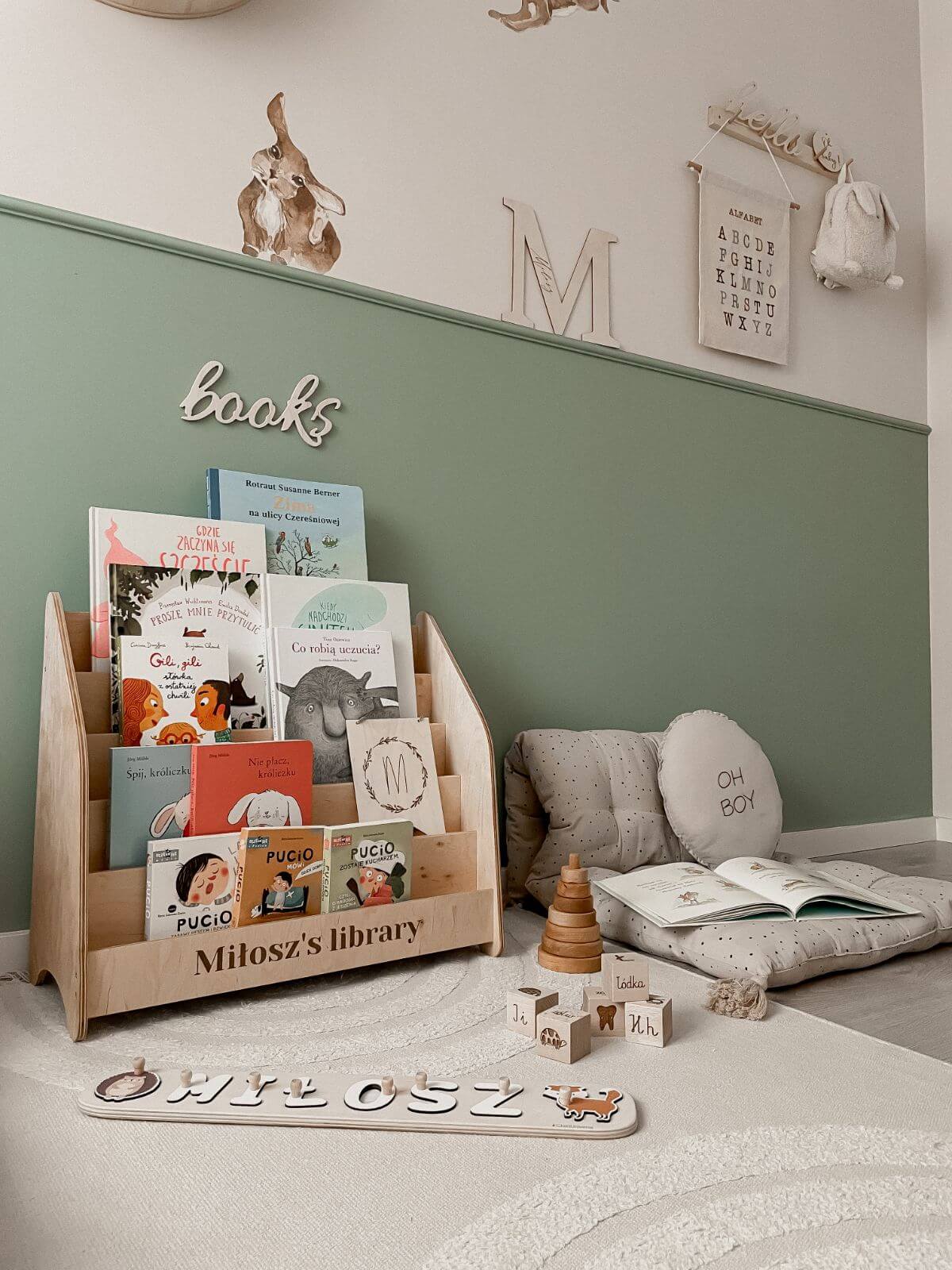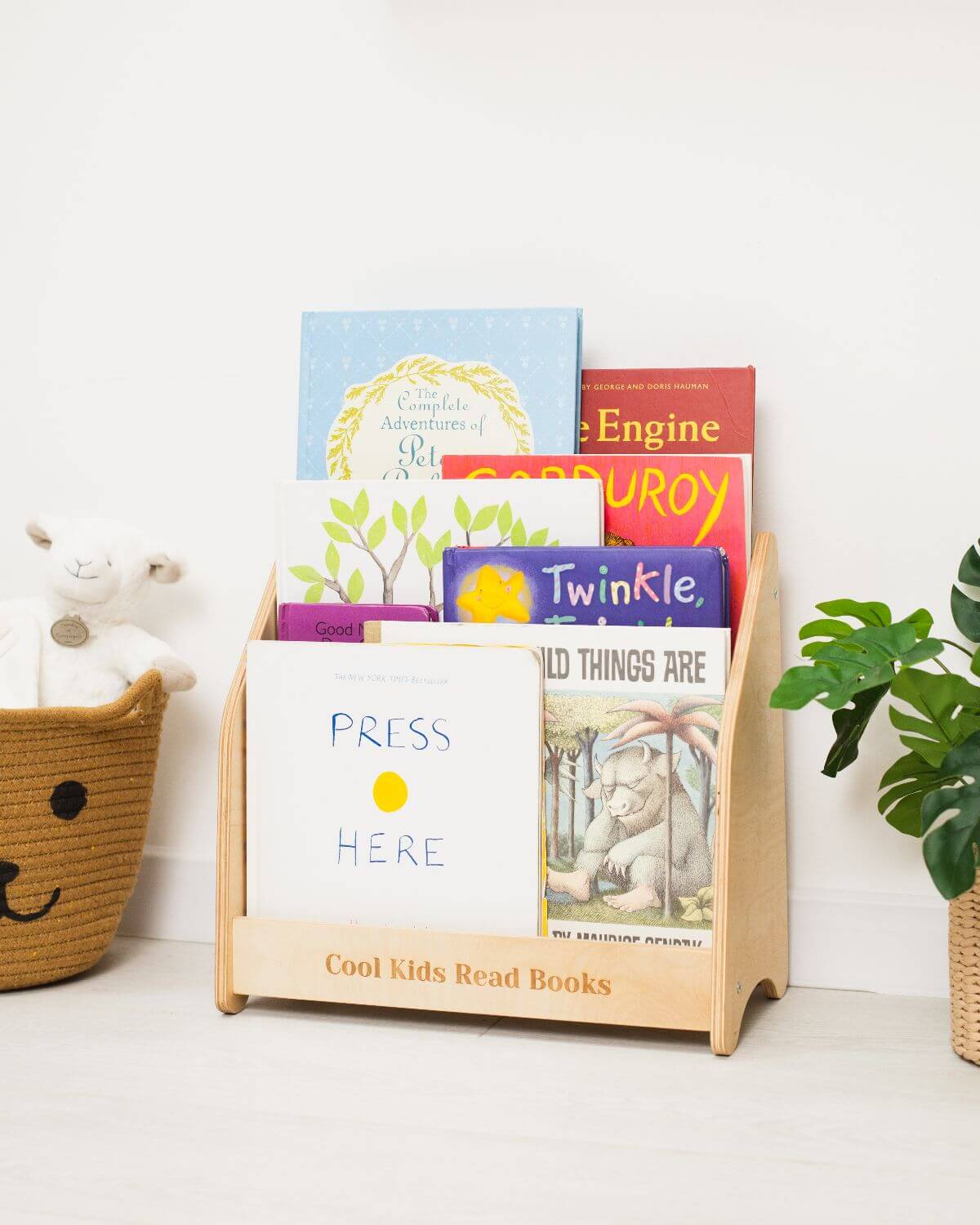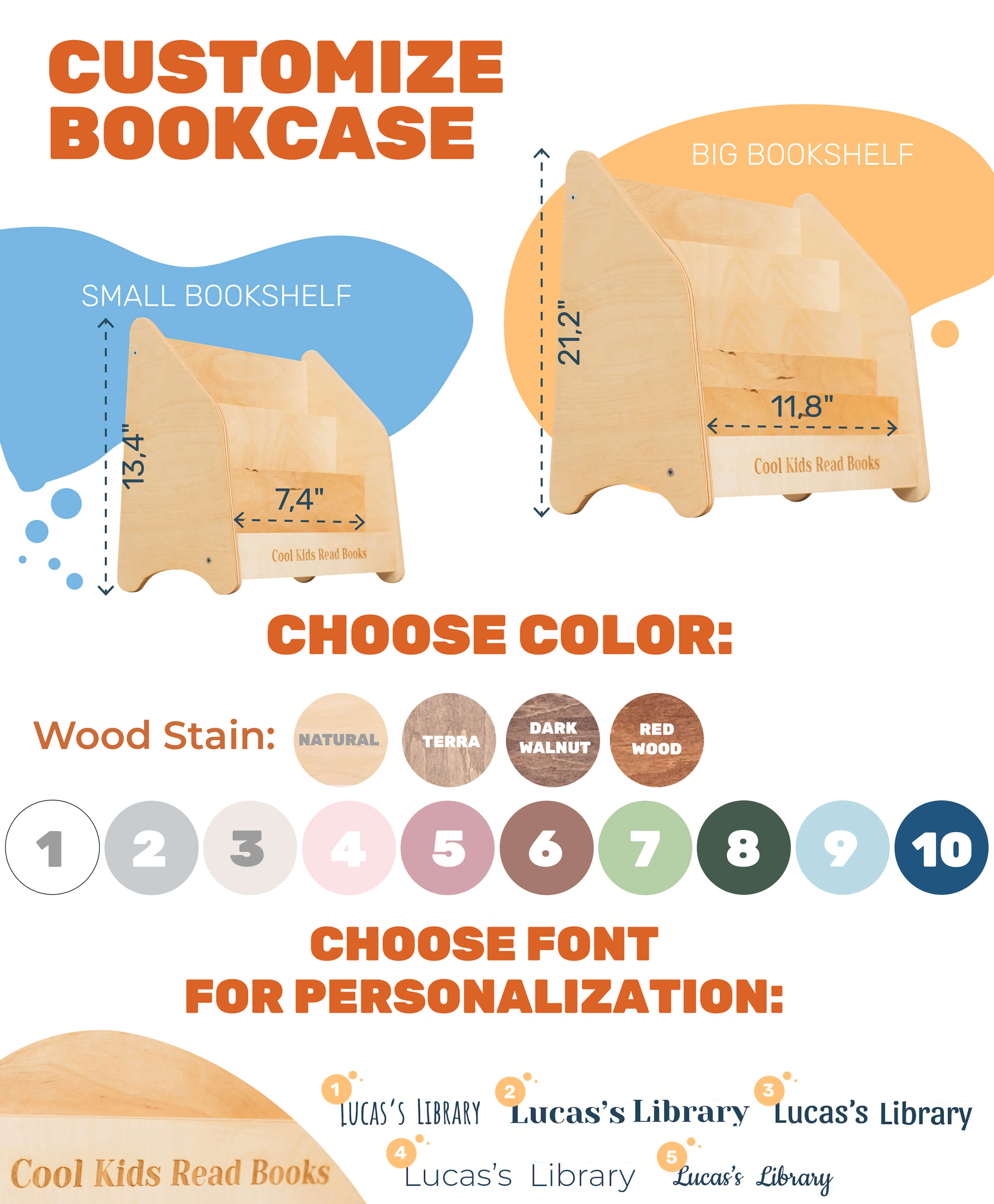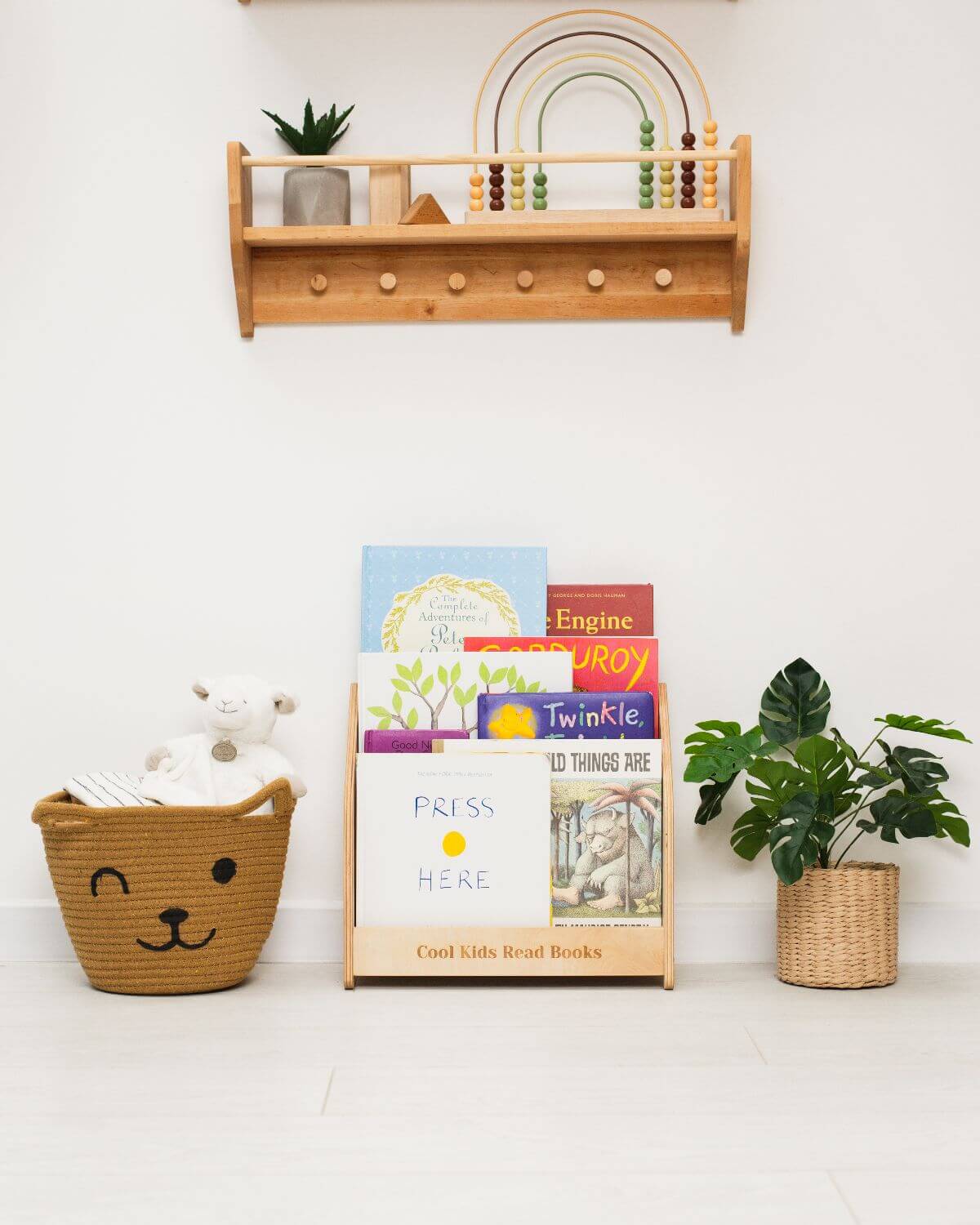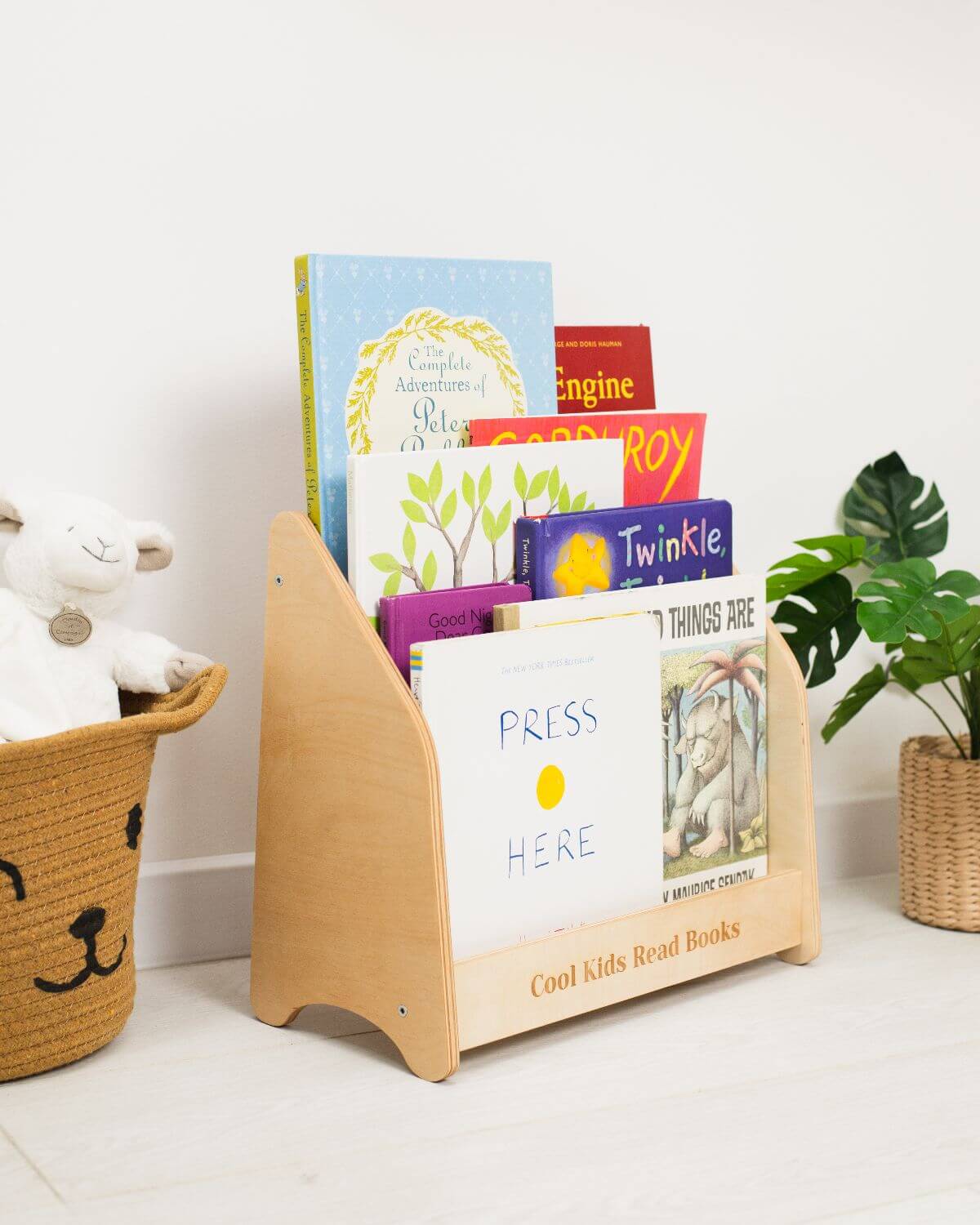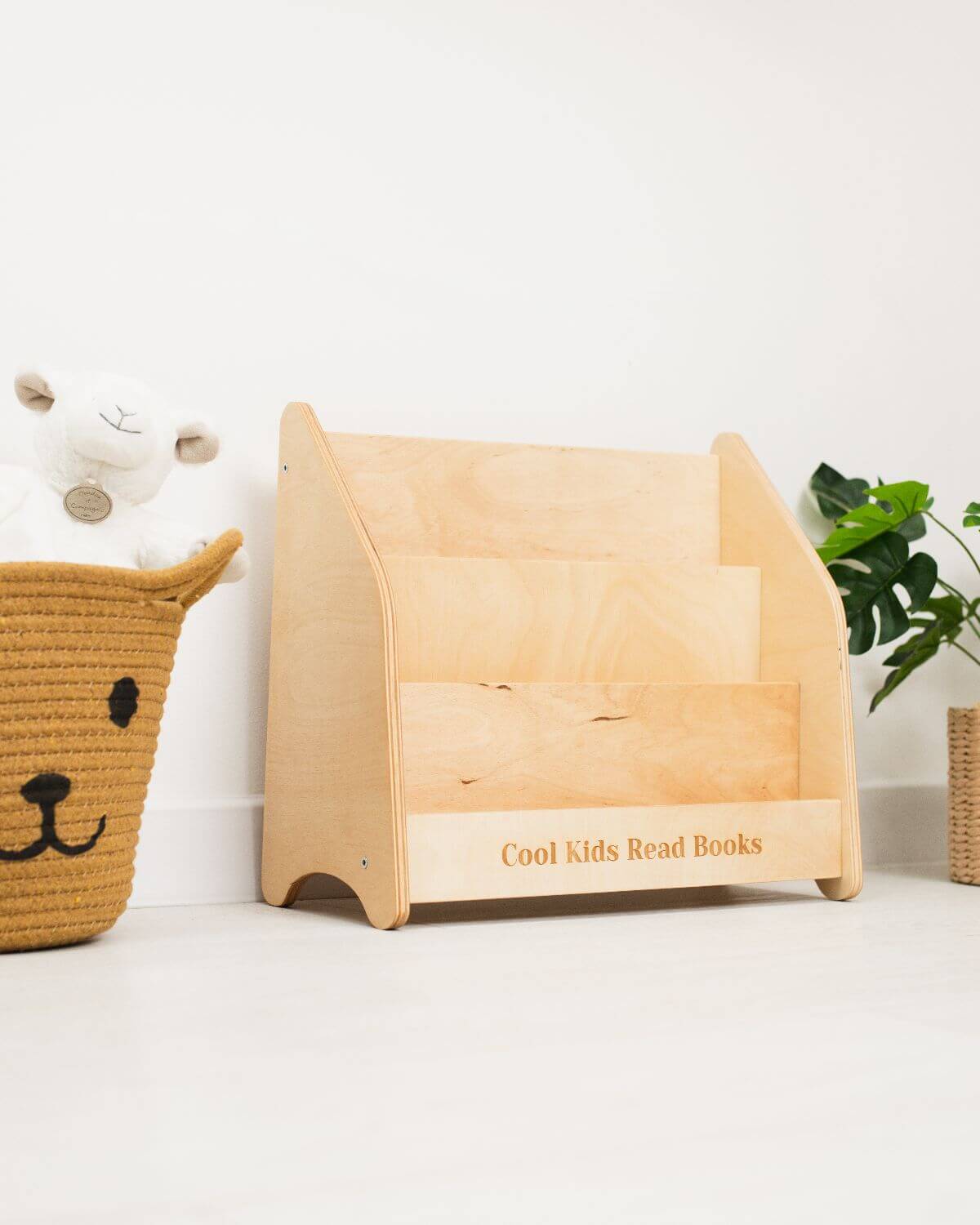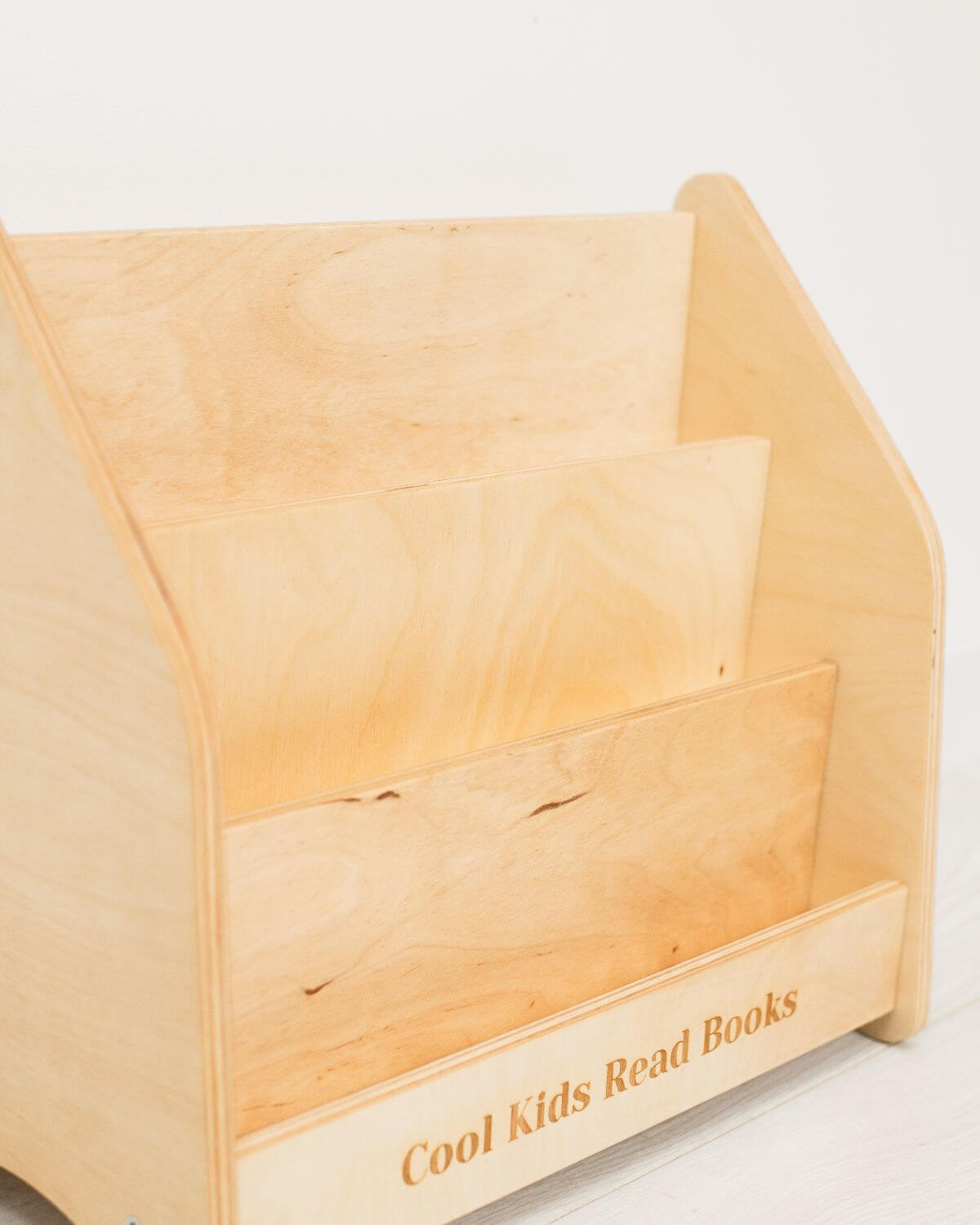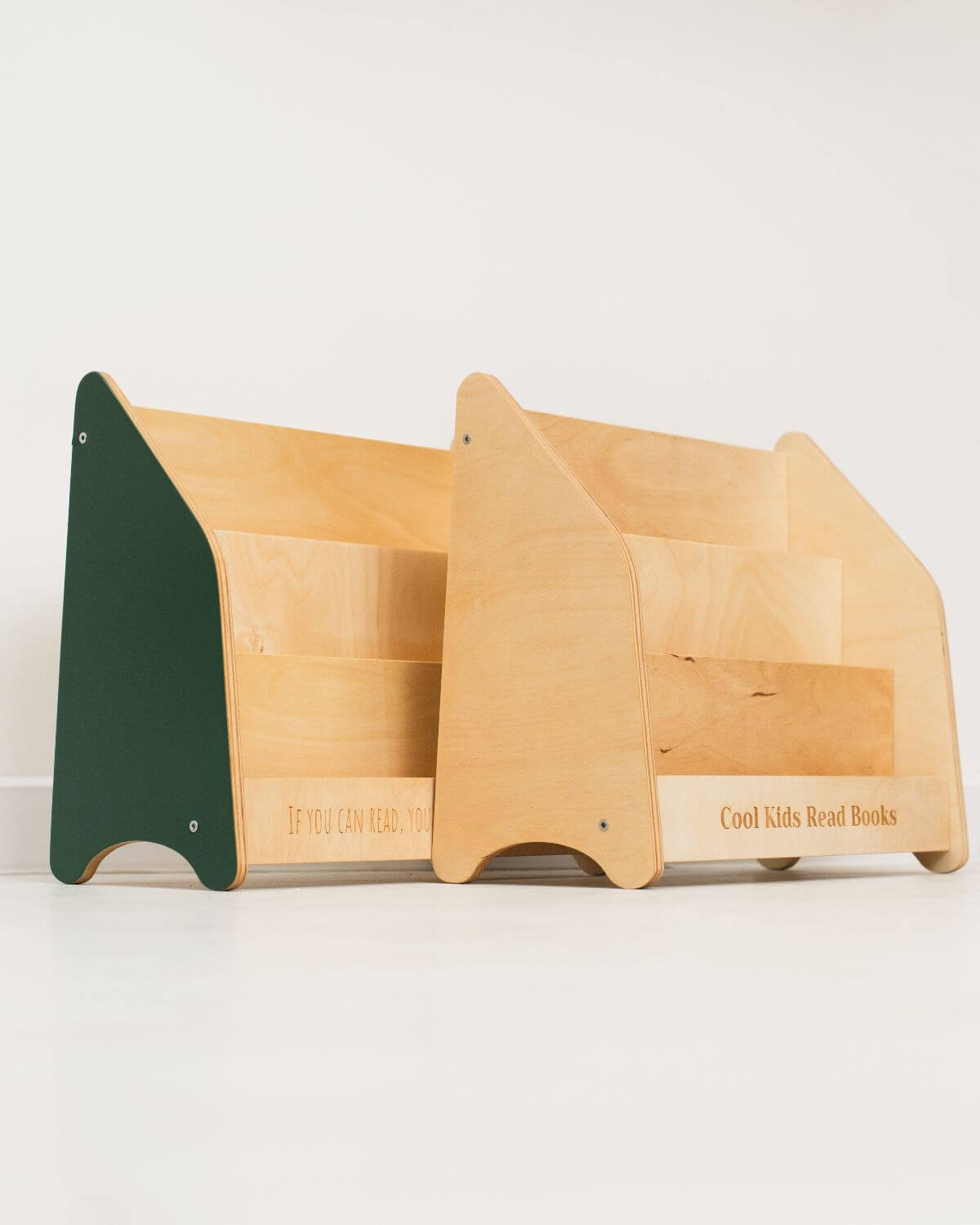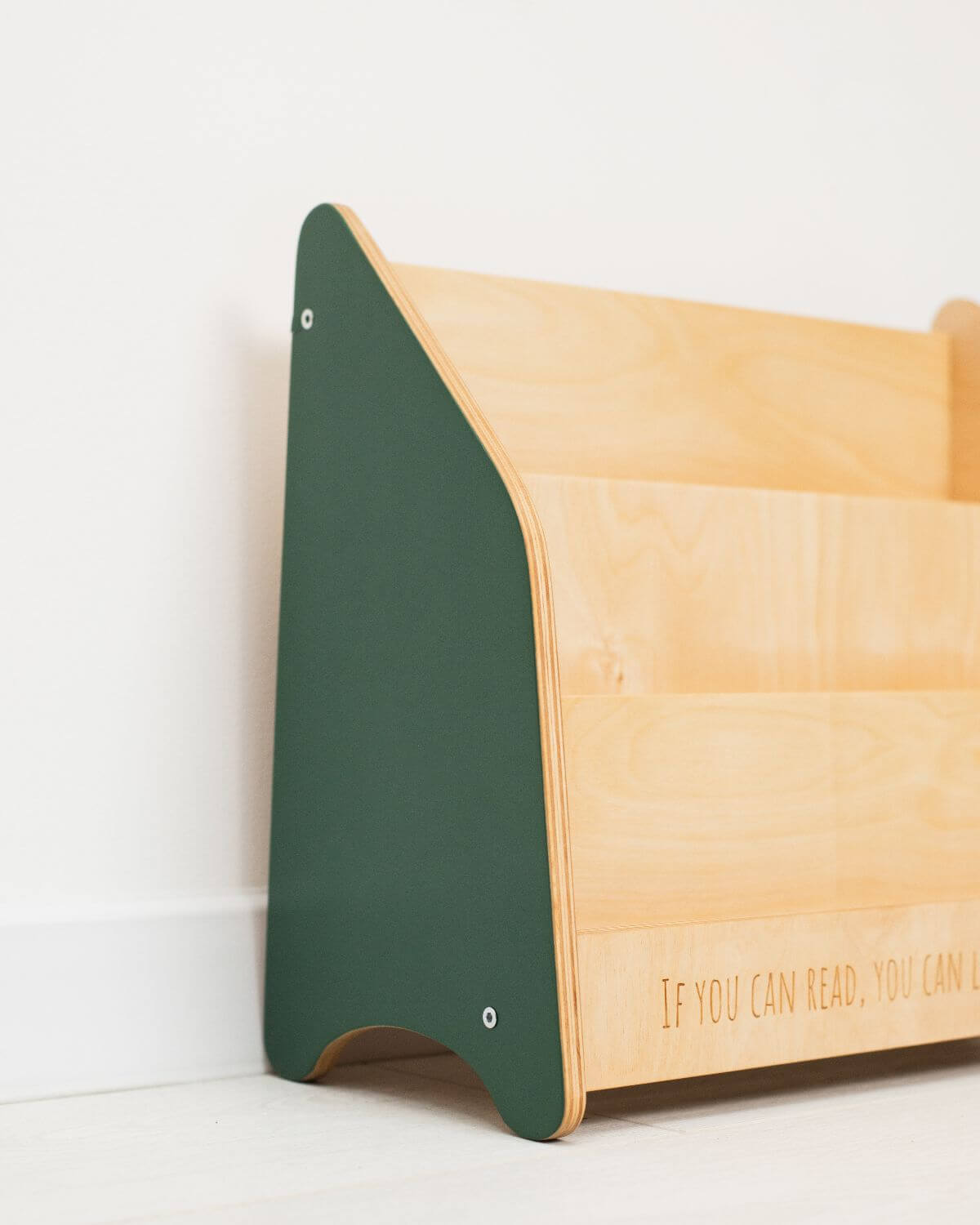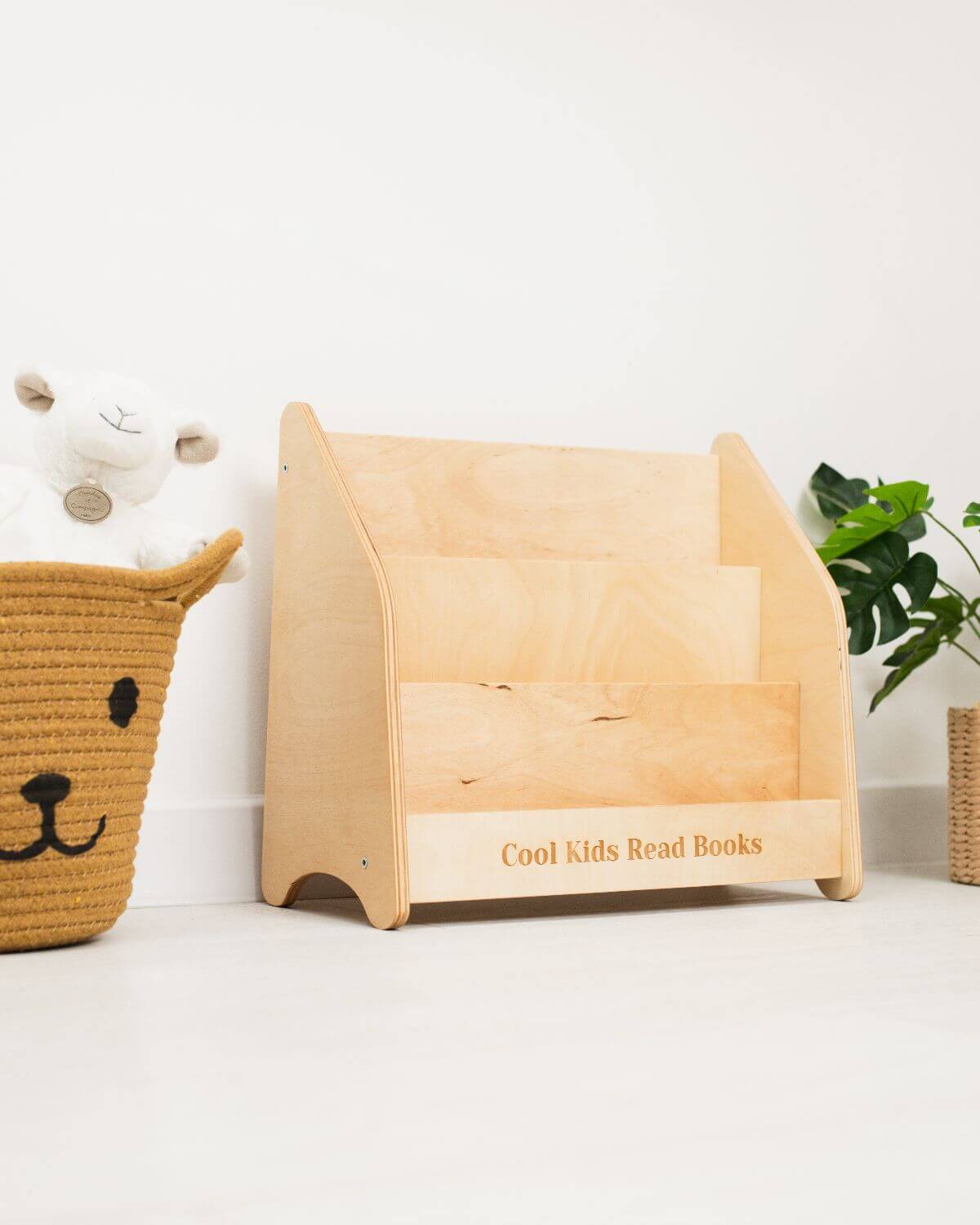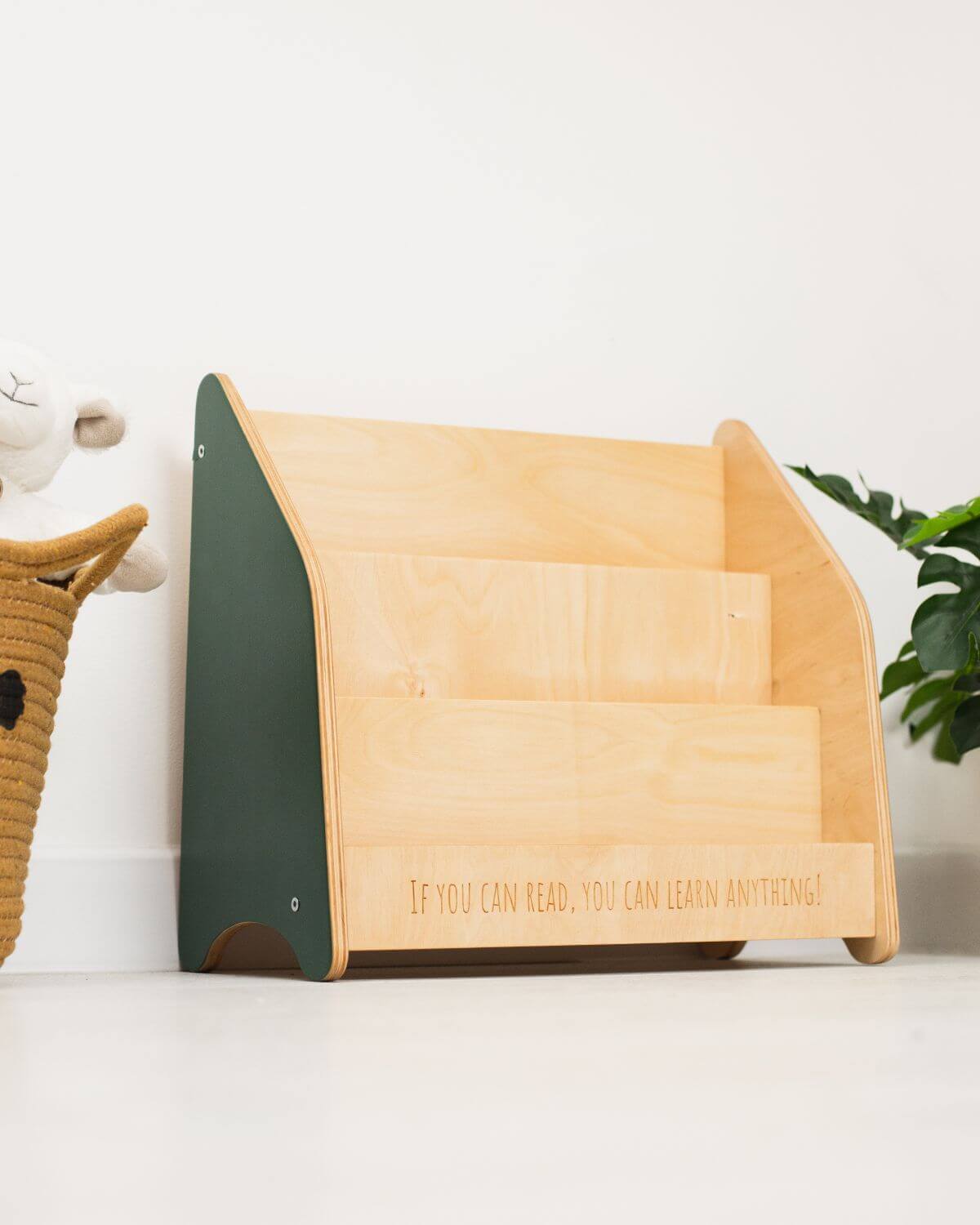 Front facing bookshelf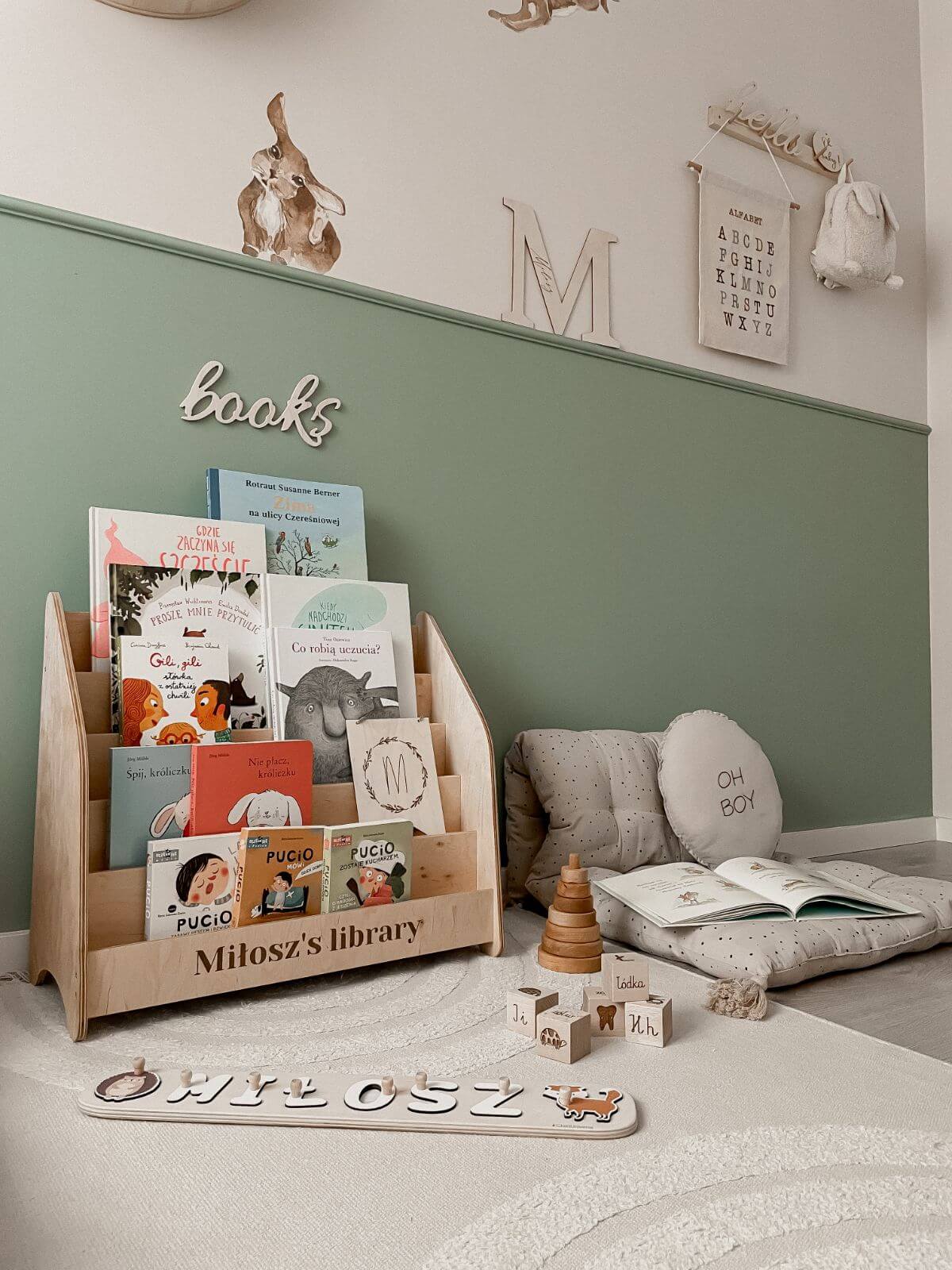 Kids care more about the book covers than the contents. We know it, and do our best to evoke interest in reading in our little customers. With a front facing bookshelf, your Montessori-inspired home will finally have a great sense of completion!

Made of non-toxic materials, our Montessori bookcase promotes independence as your kiddo chooses what to read. Besides, the forward facing bookshelf makes toy or book rotation a breeze. The height of the toddler bookshelf is perfect for mixed ages – from early period to toddlerhood, preschool time, and early years of elementary school.

Through the years, the unit creates a reading culture at home as well as teaches the little ones to do a quick clean-up themselves. Crafted from durable and environmentally friendly birch plywood, the wooden bookshelf for toddlers comes in two sizes with 3 and 5 rows of shelves.

Contrary to the mainstream bookcases, no parental involvement is needed if your kiddo is a happy owner of a forward-facing shelf.