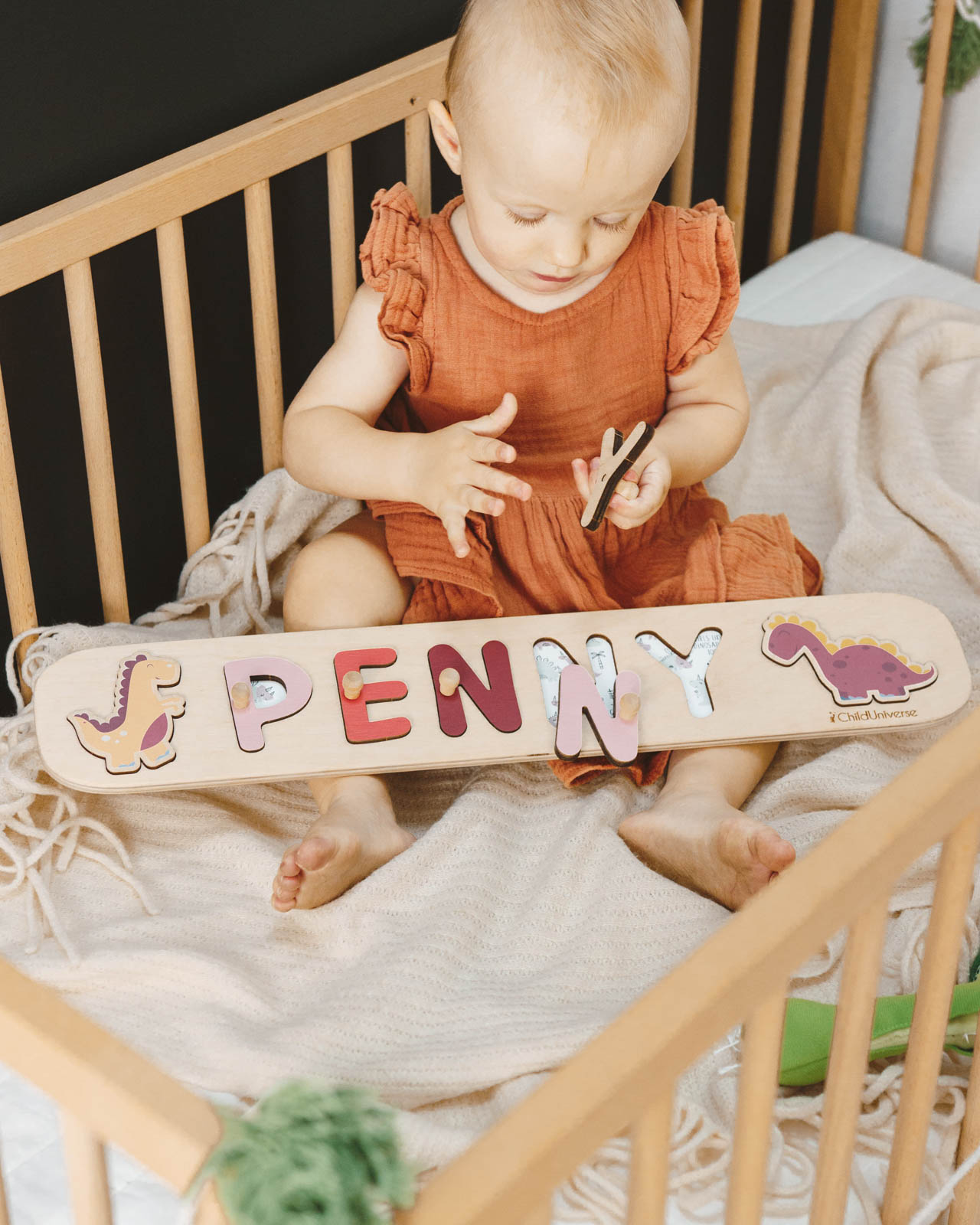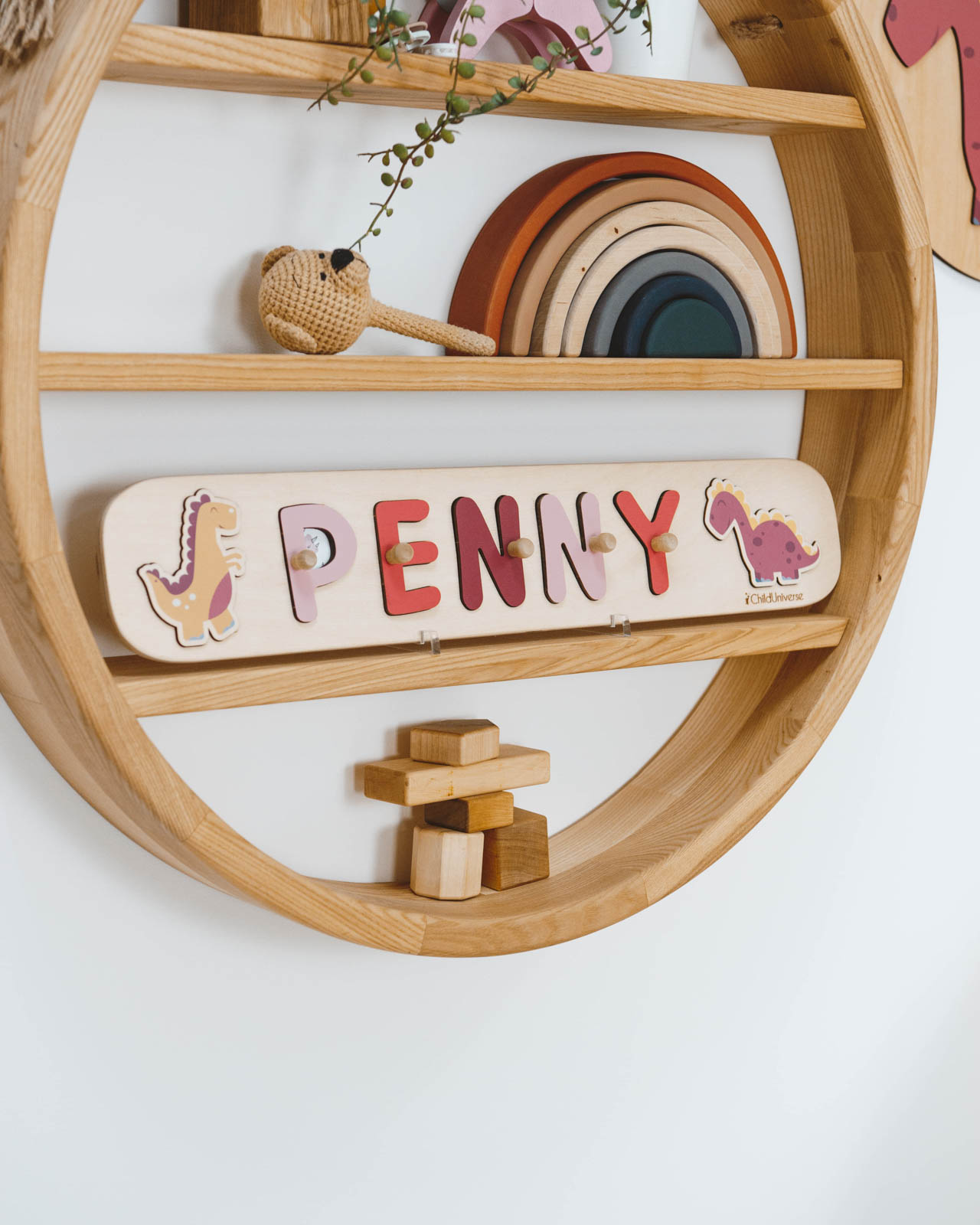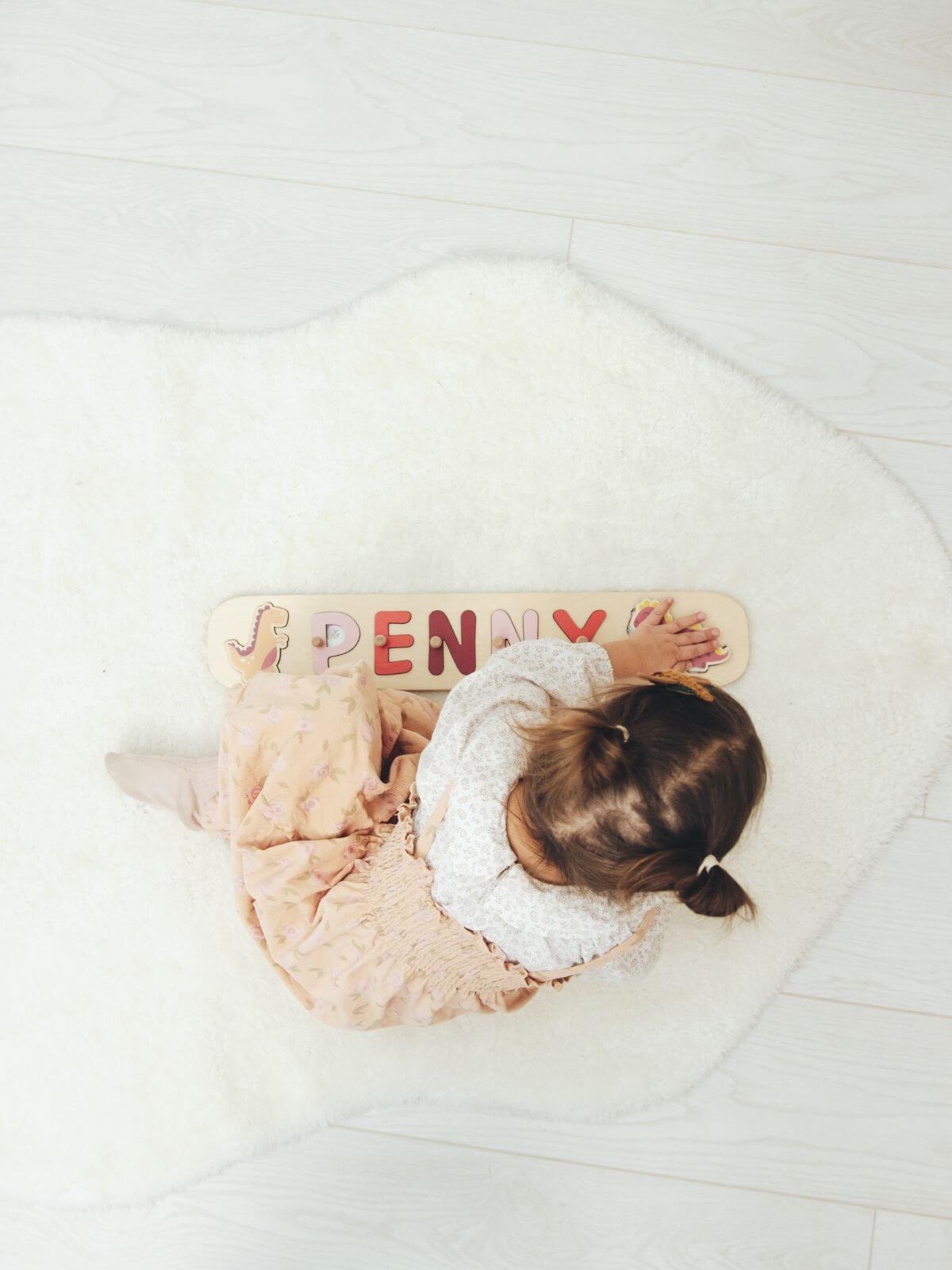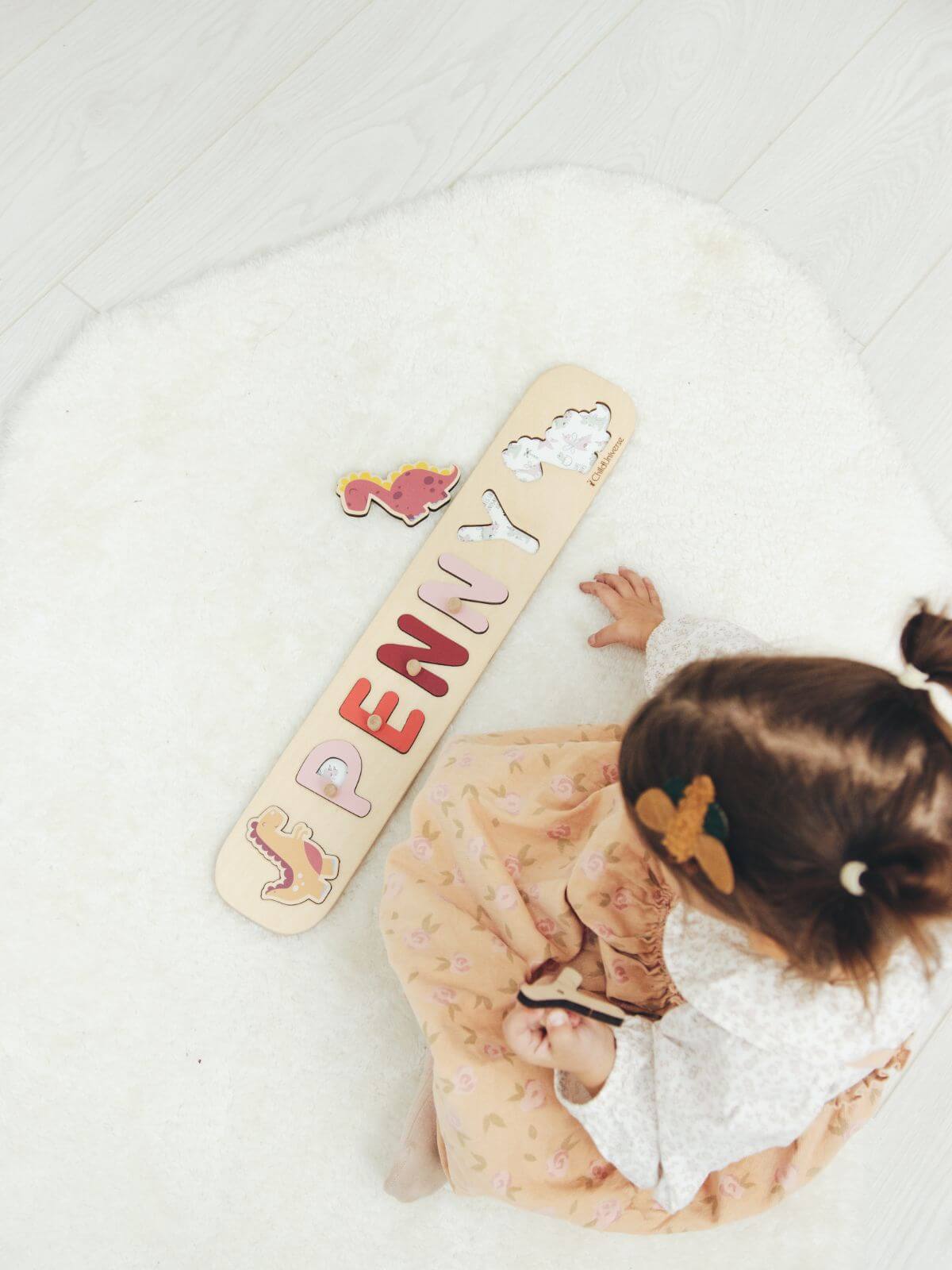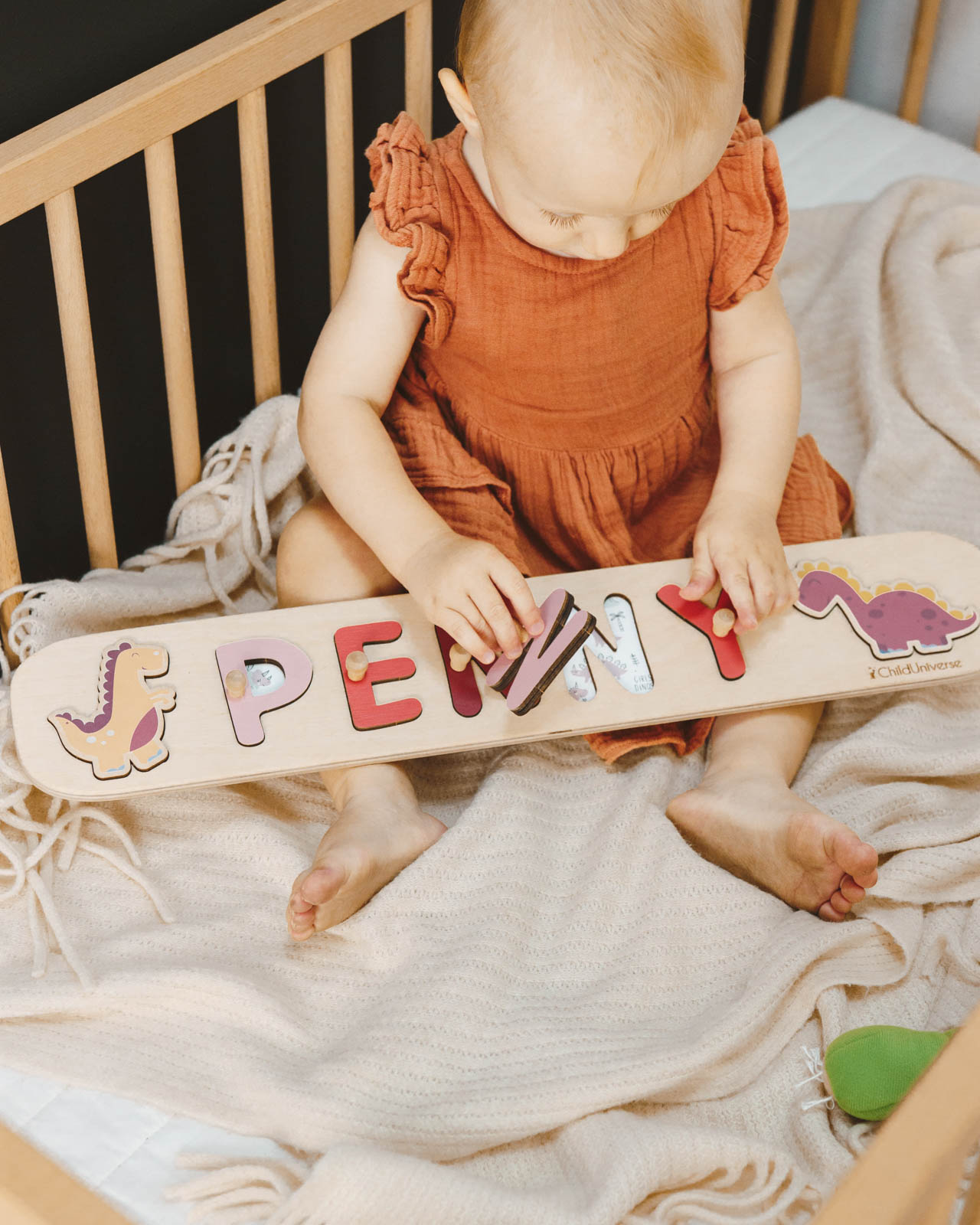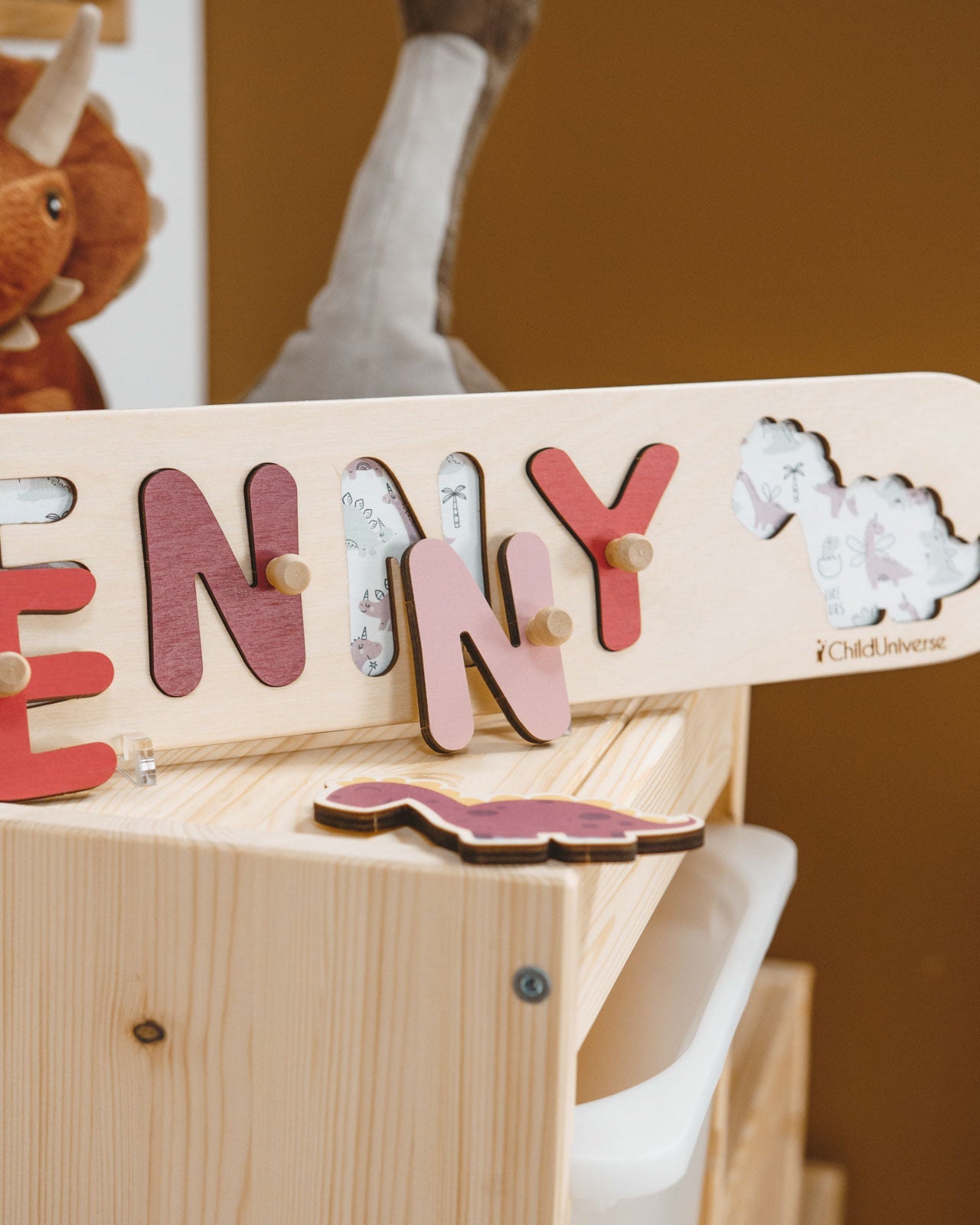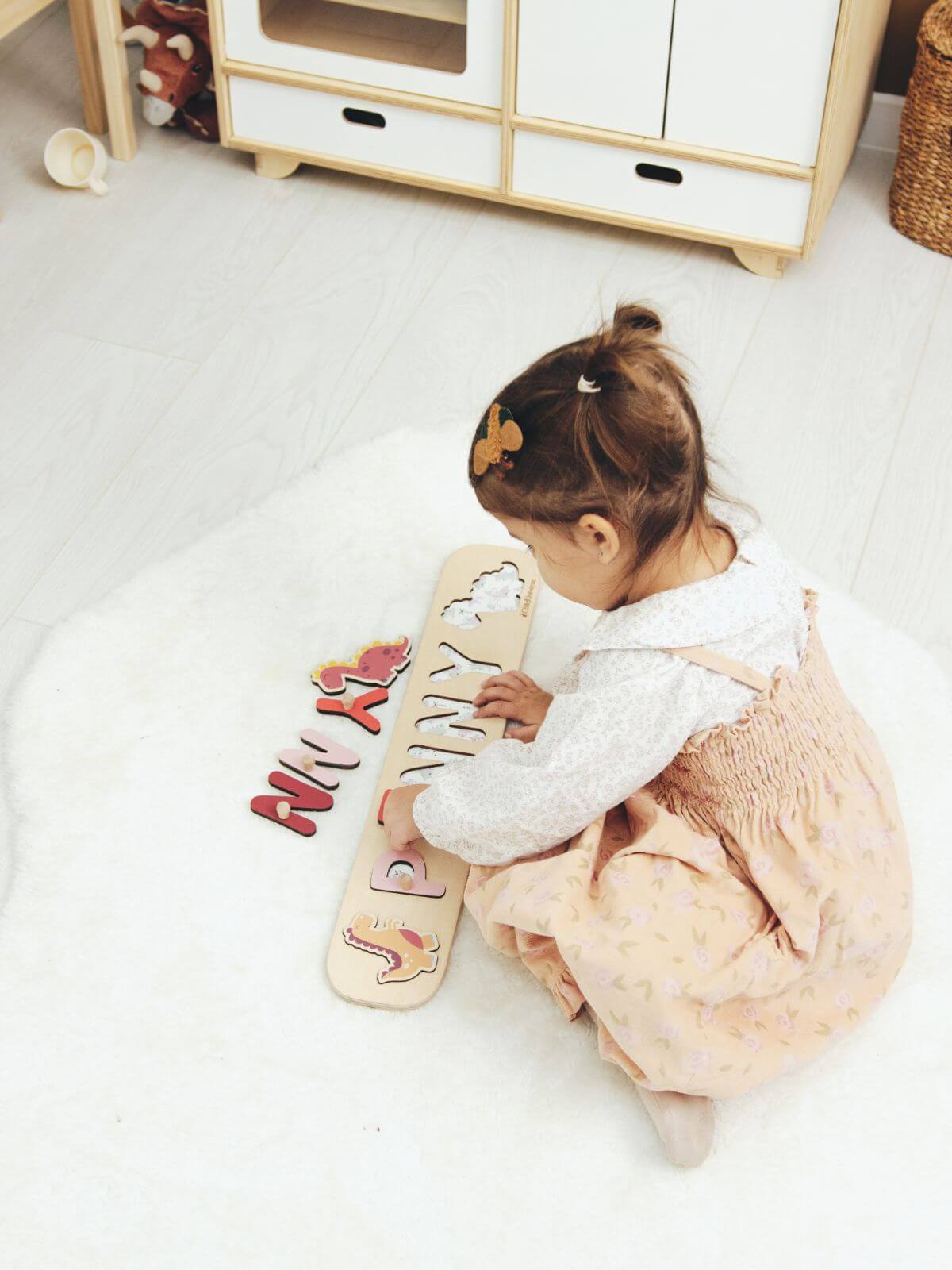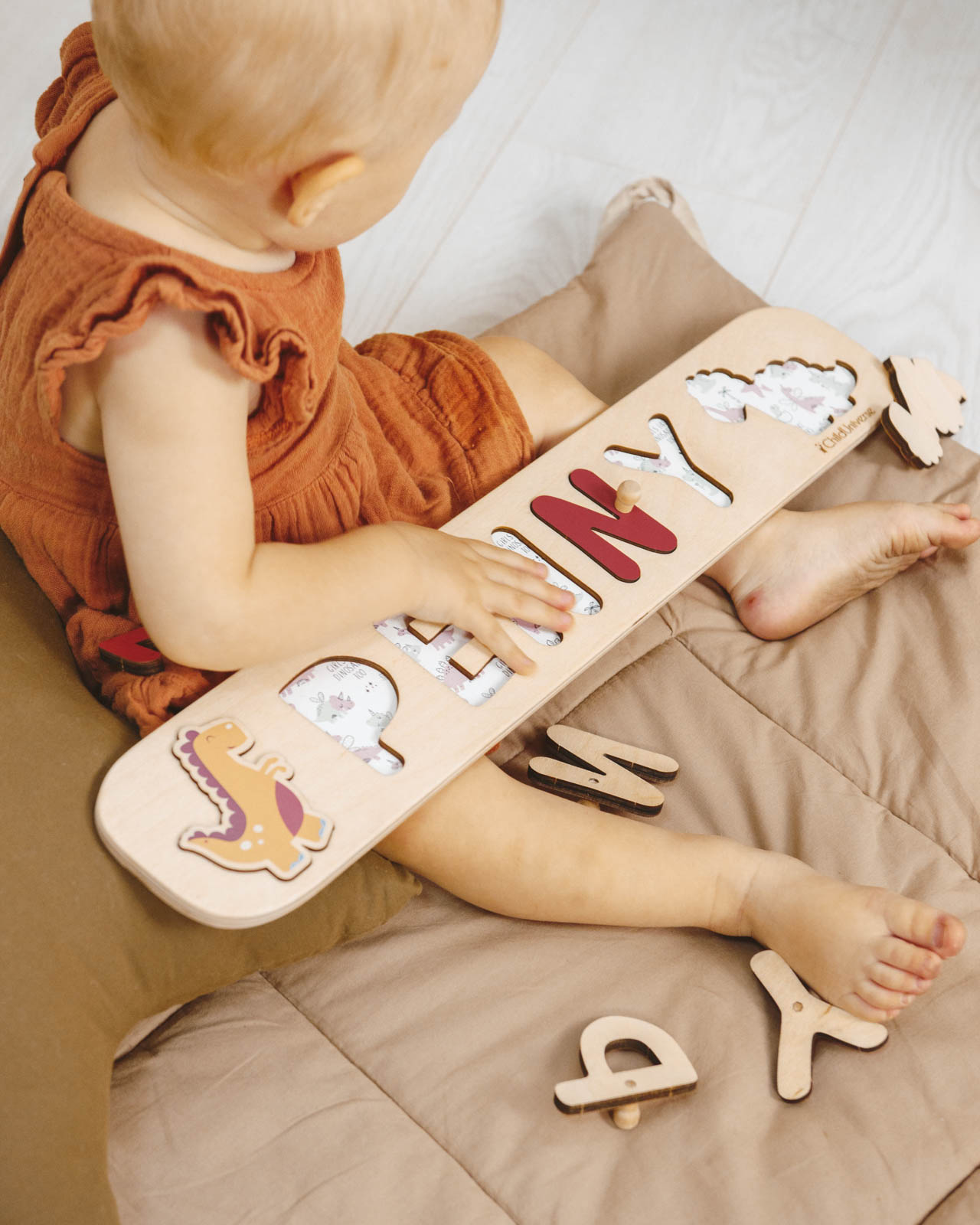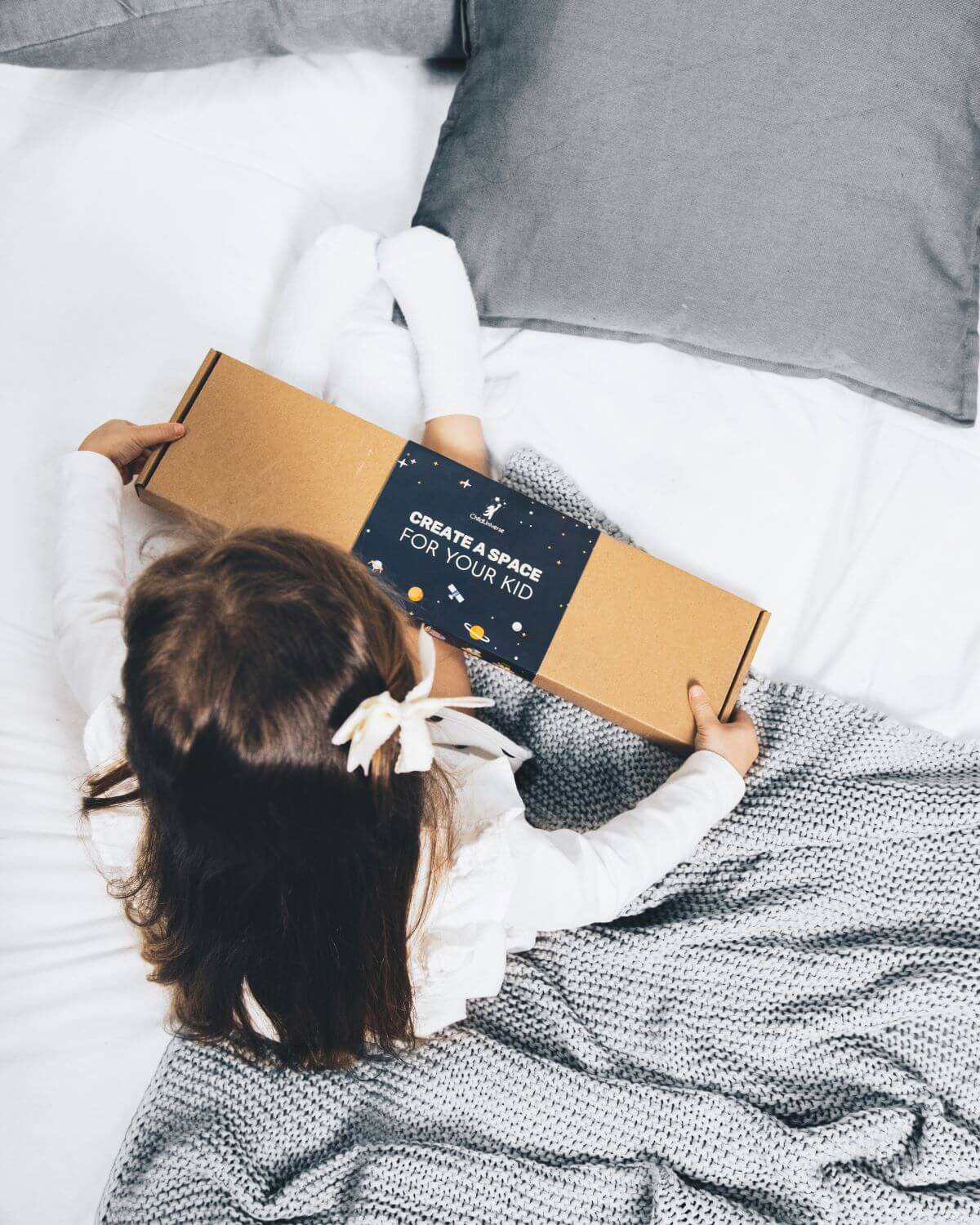 Girl Dinosaur Name Puzzle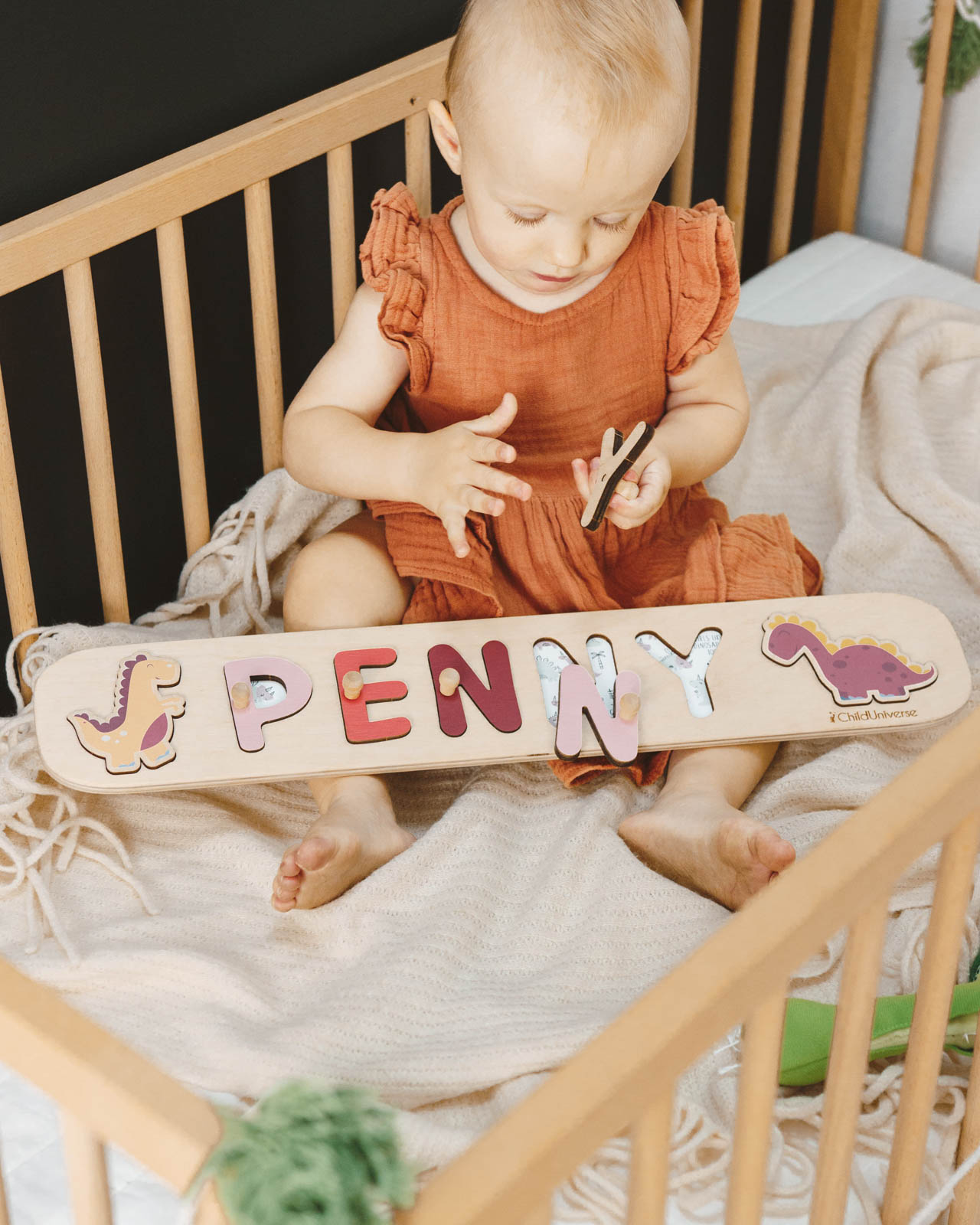 This innovative dinosaur birthday girl theme name puzzle features chunky letters made out of birch plywood with a smooth surface perfect for little fingers. Two cute dinosaurs make a safe play even more fun and help your toddler develop motor skills and recognize colors. Choose a Dino Girl name puzzle for little baby girl to make the little puzzler feel special!
Add acrylic stands to your puzzle and display it as decor.