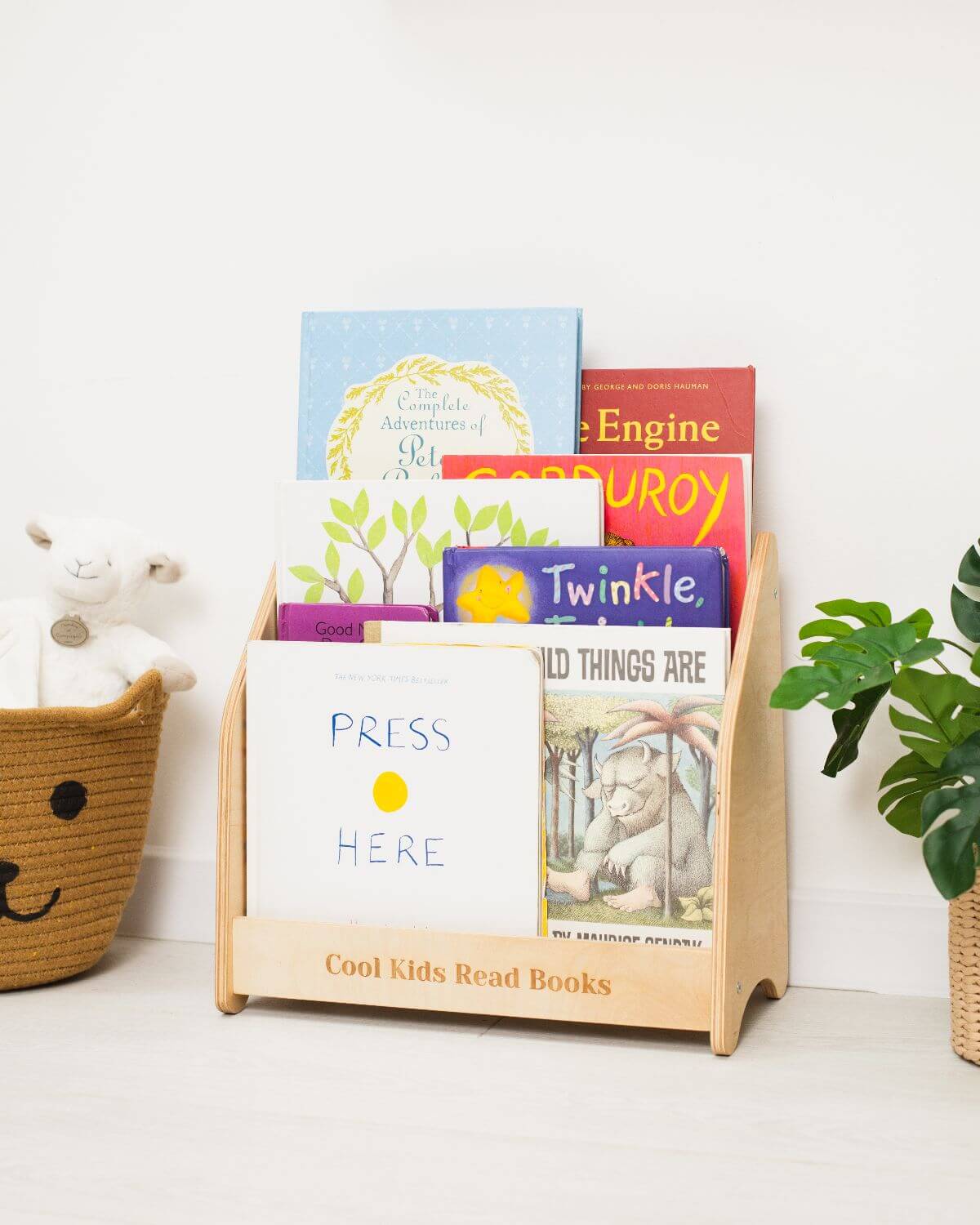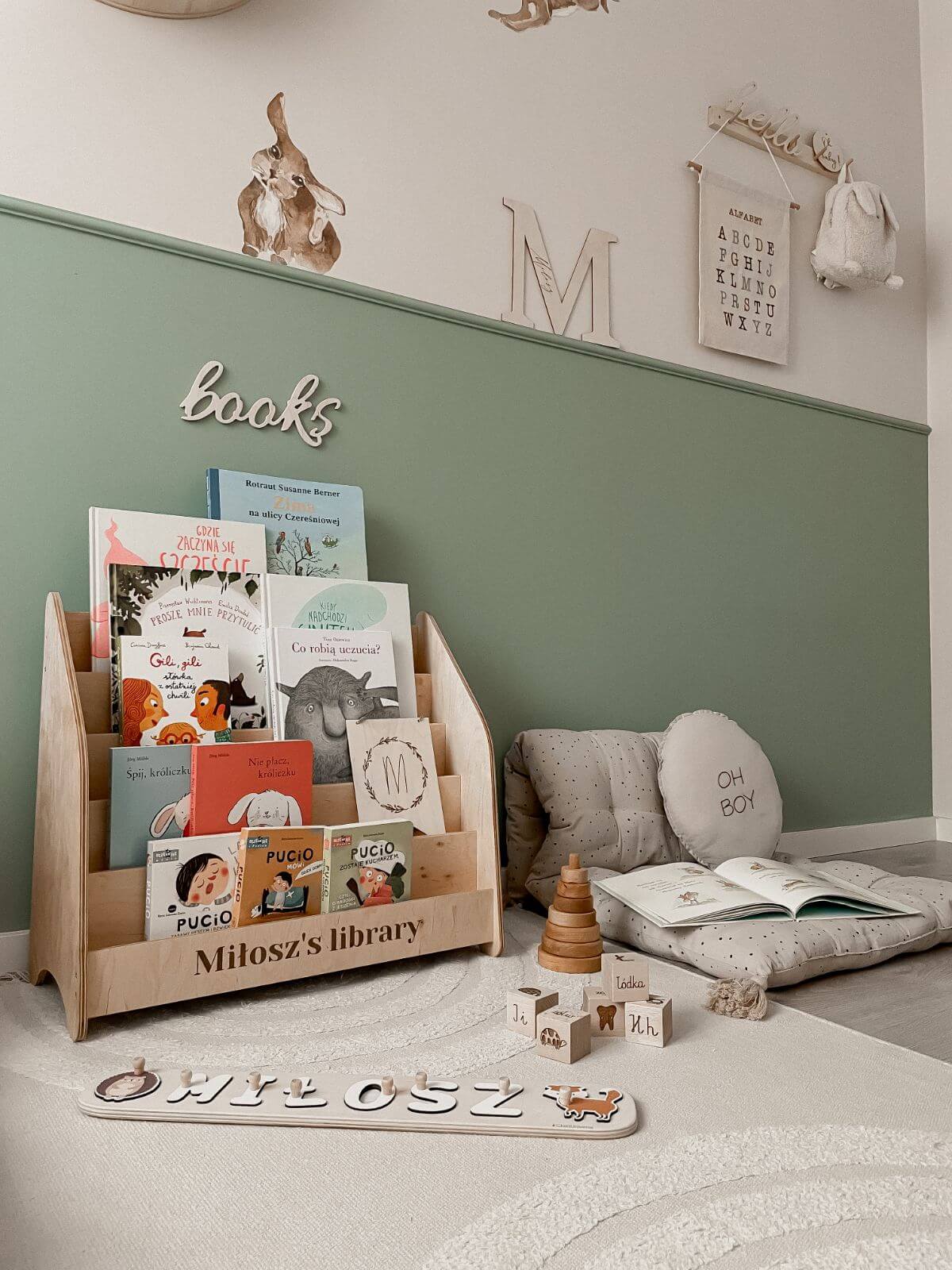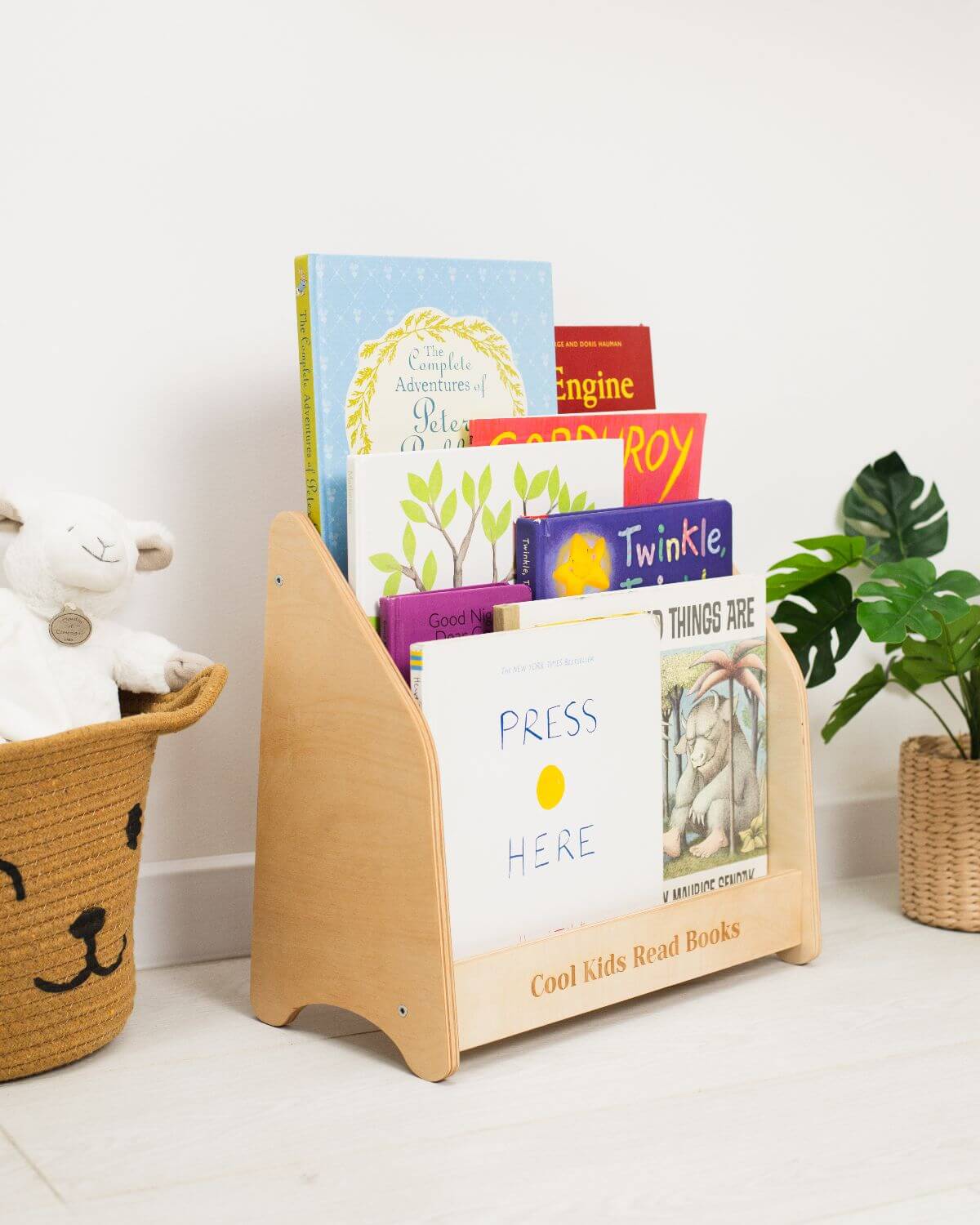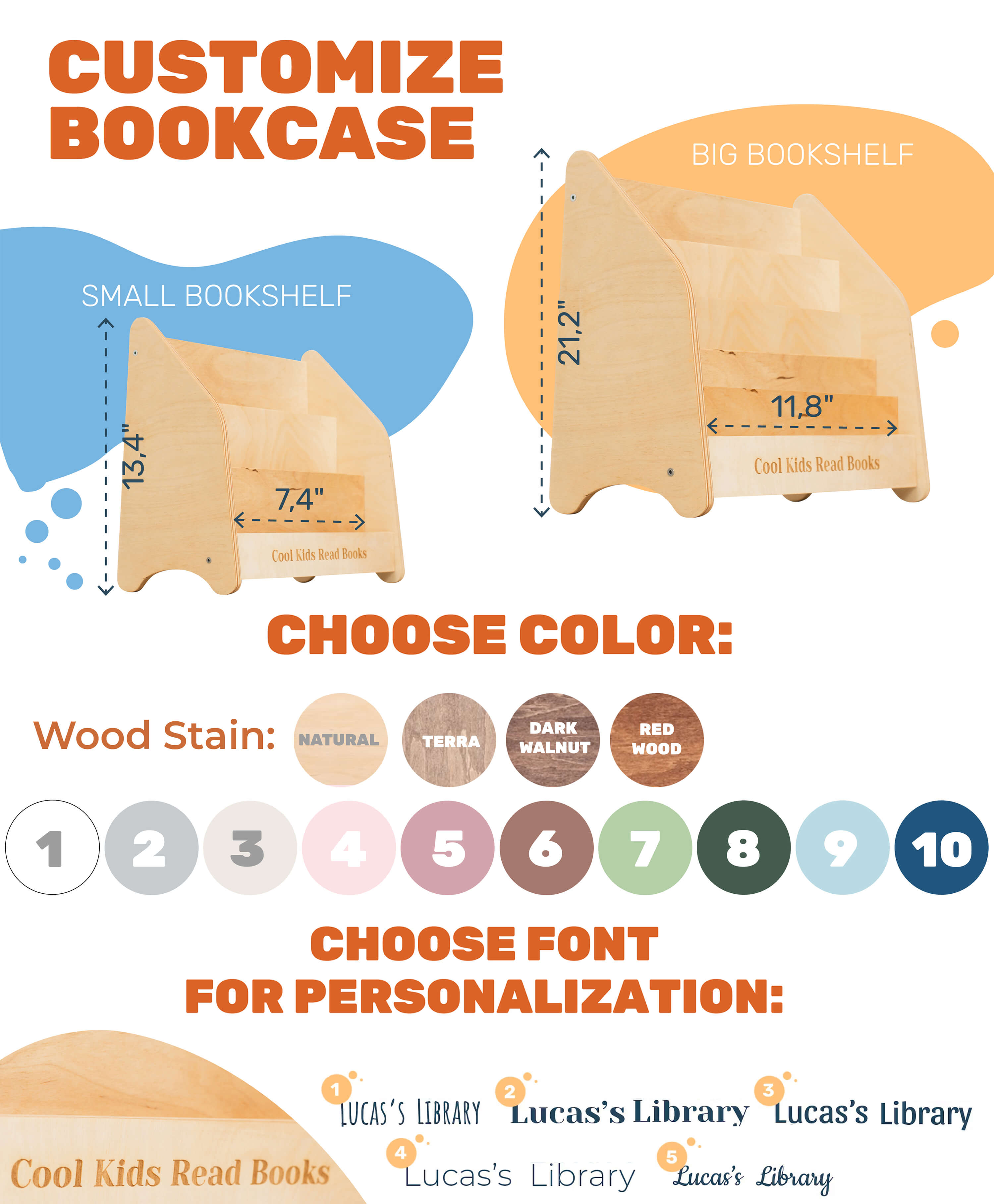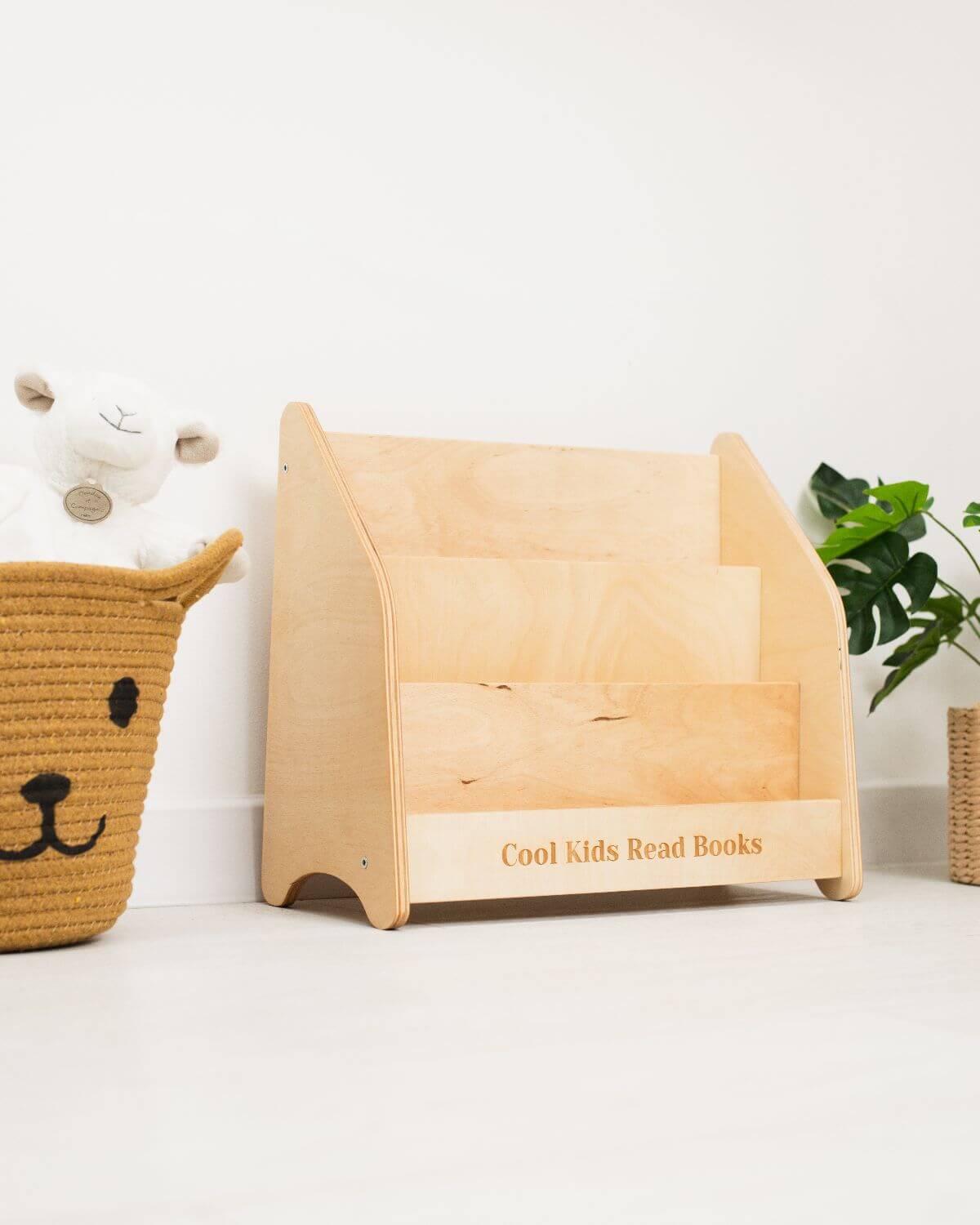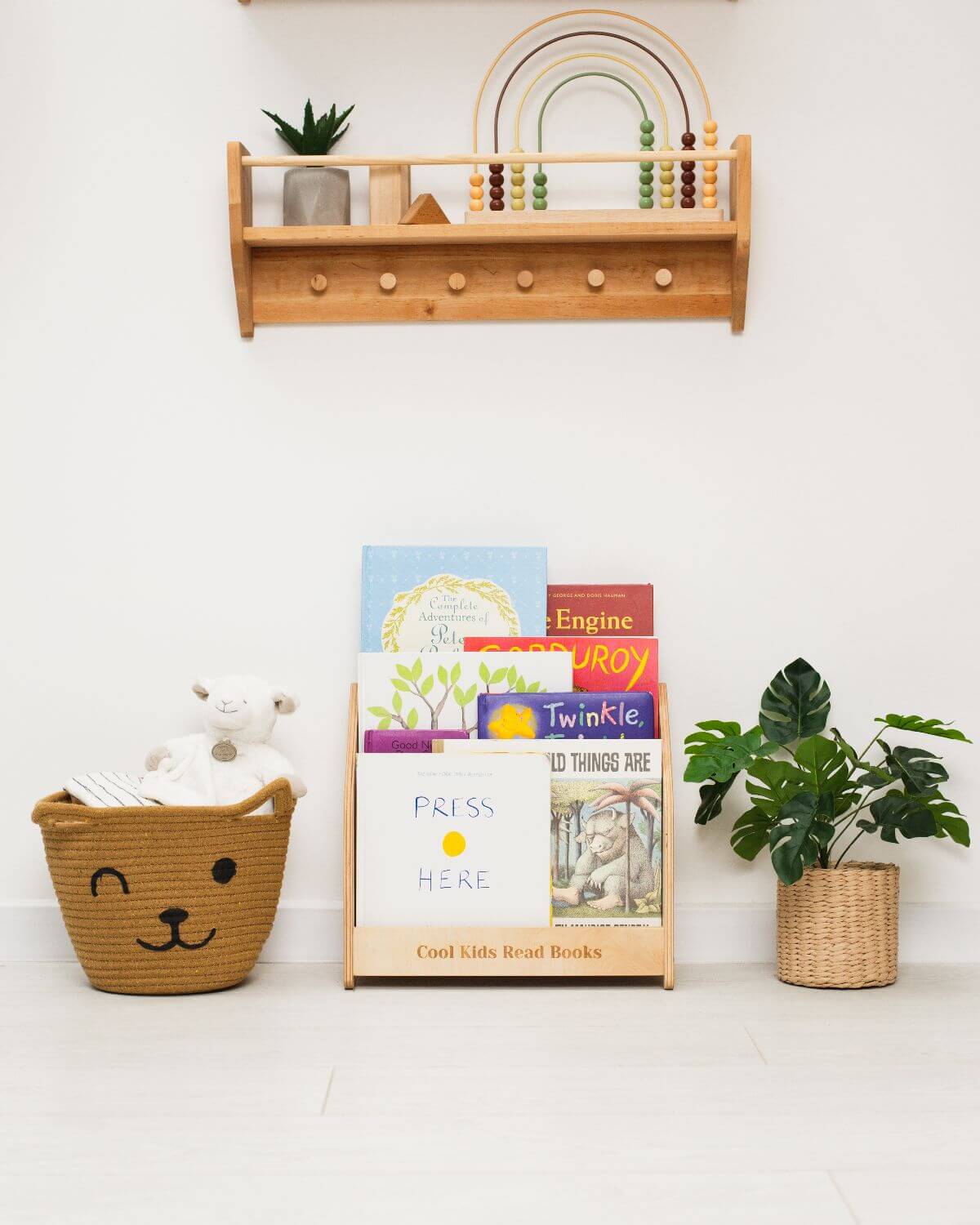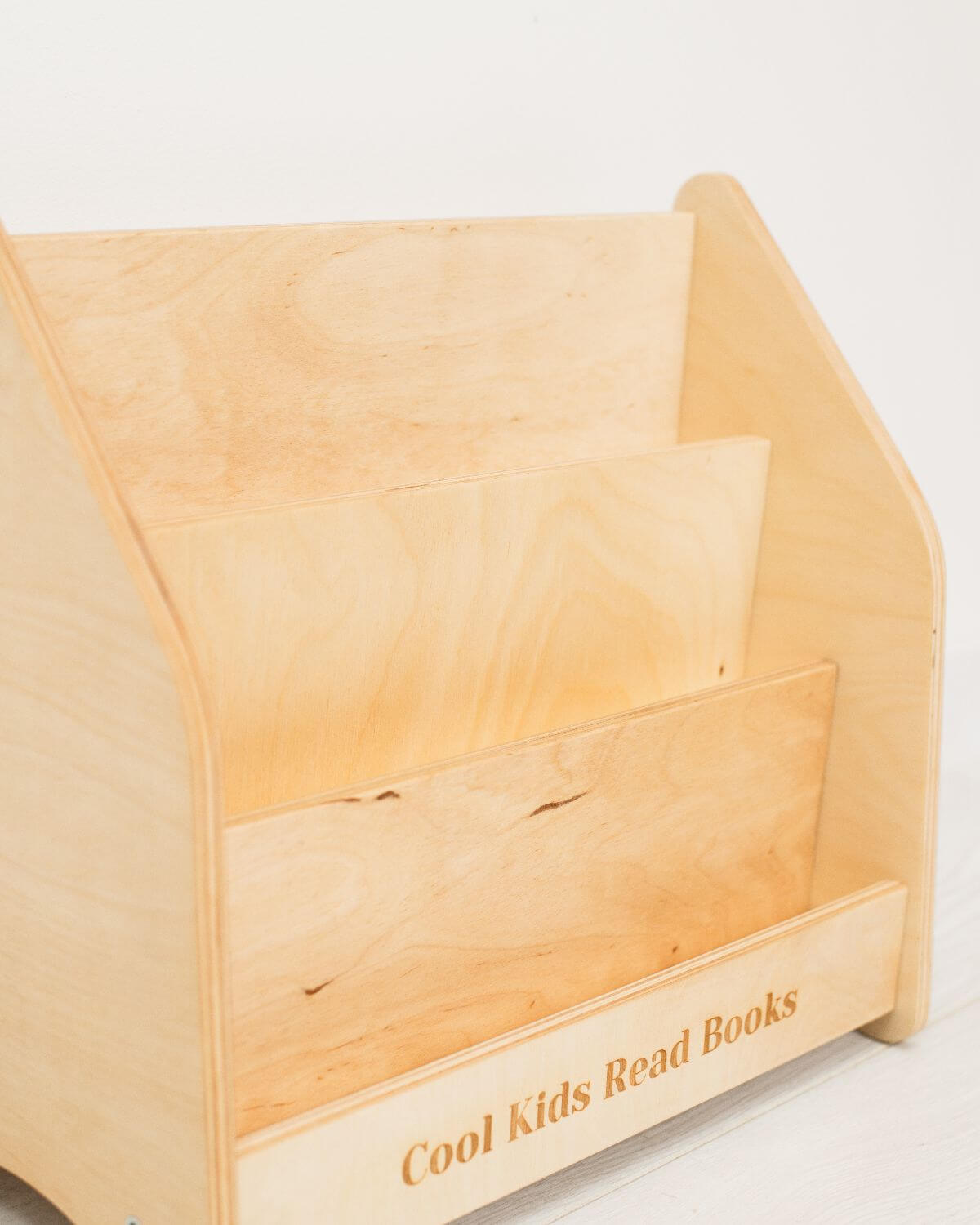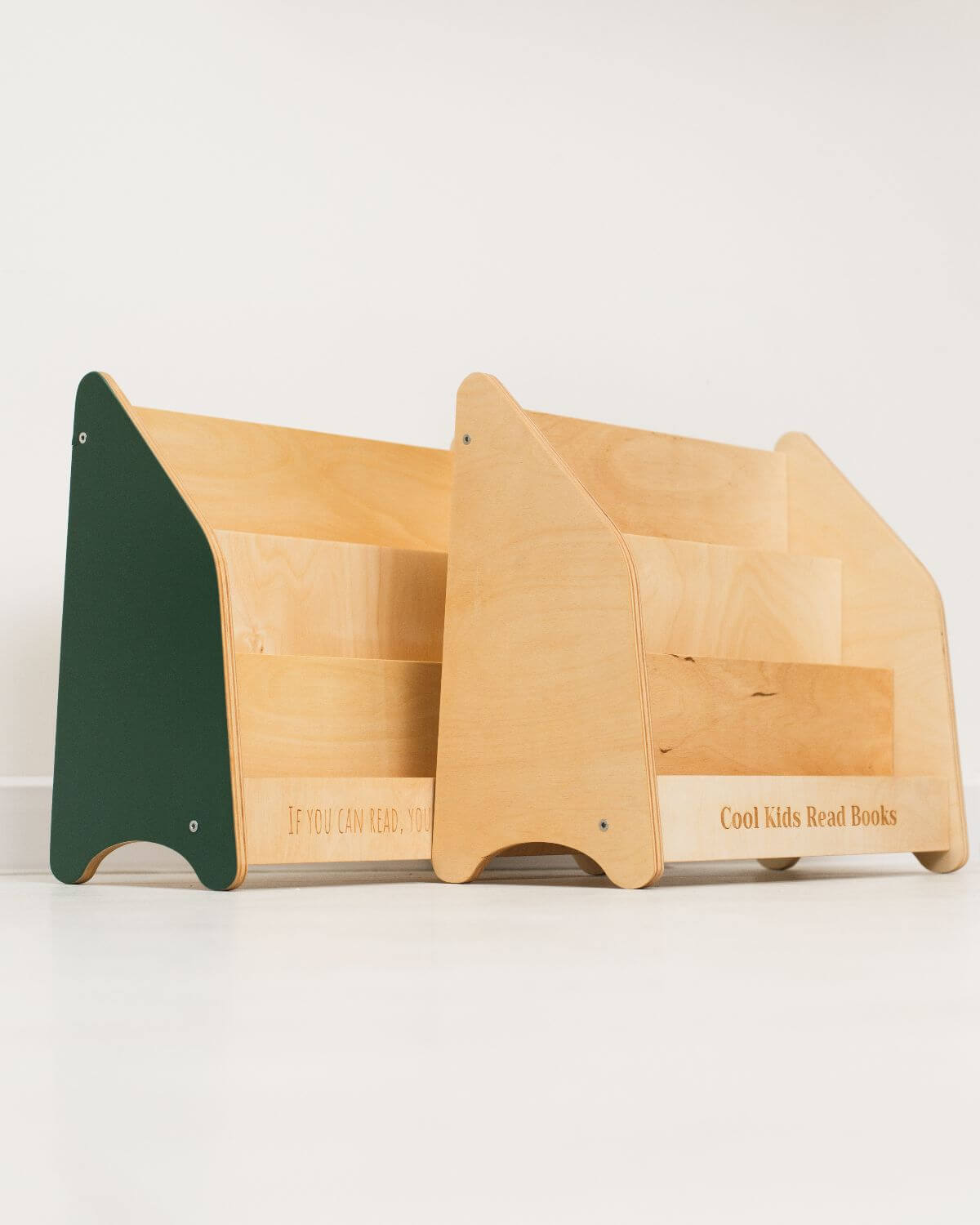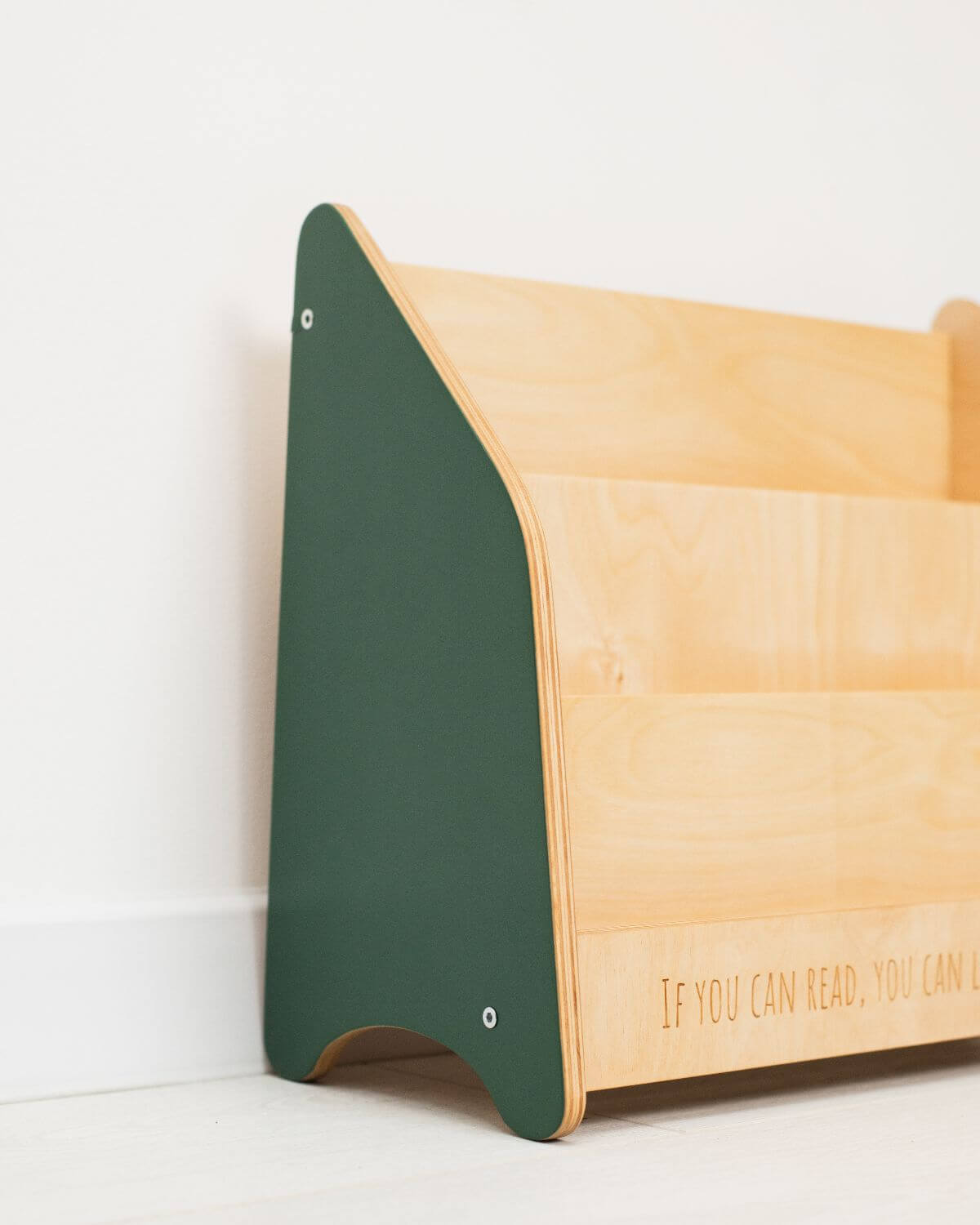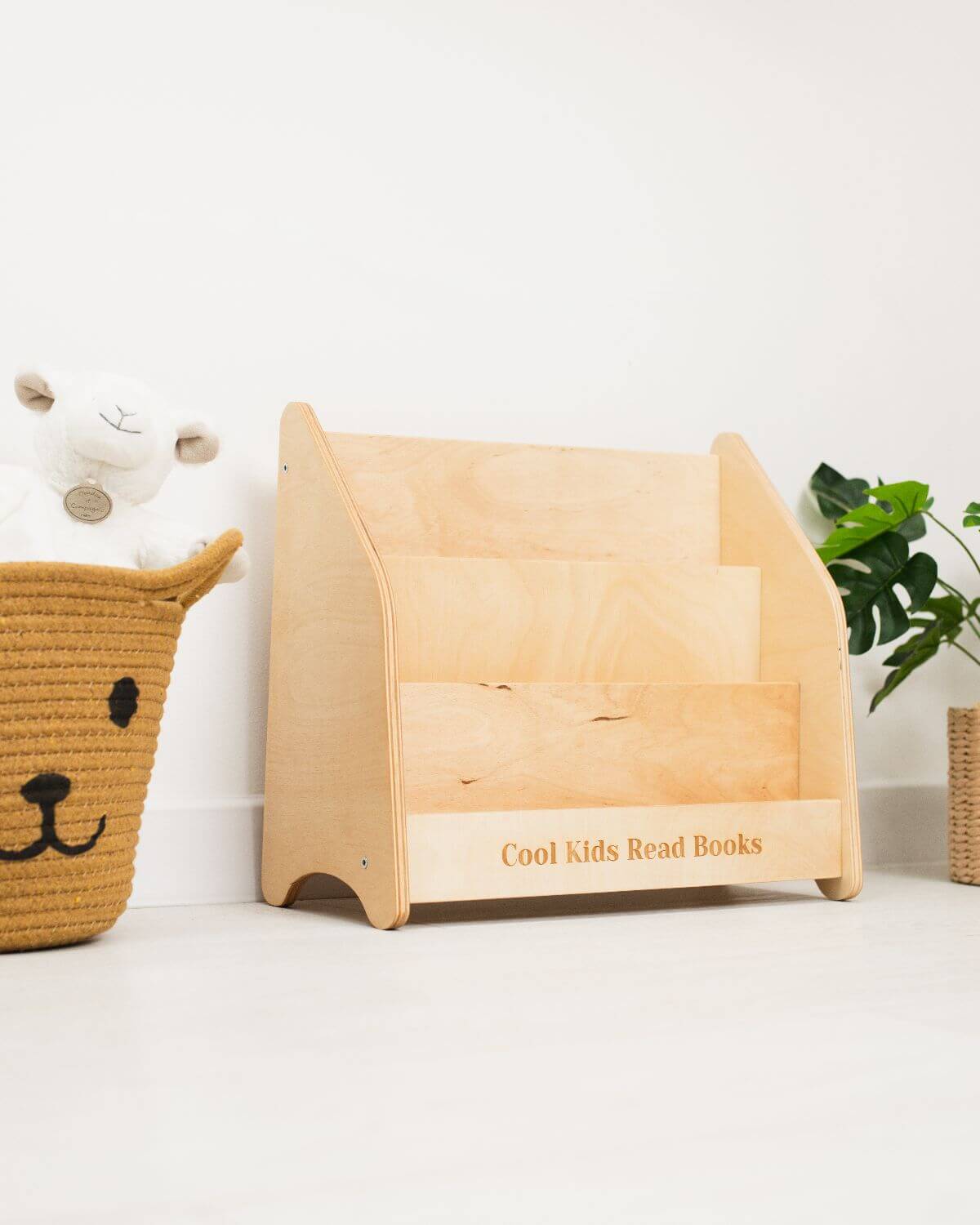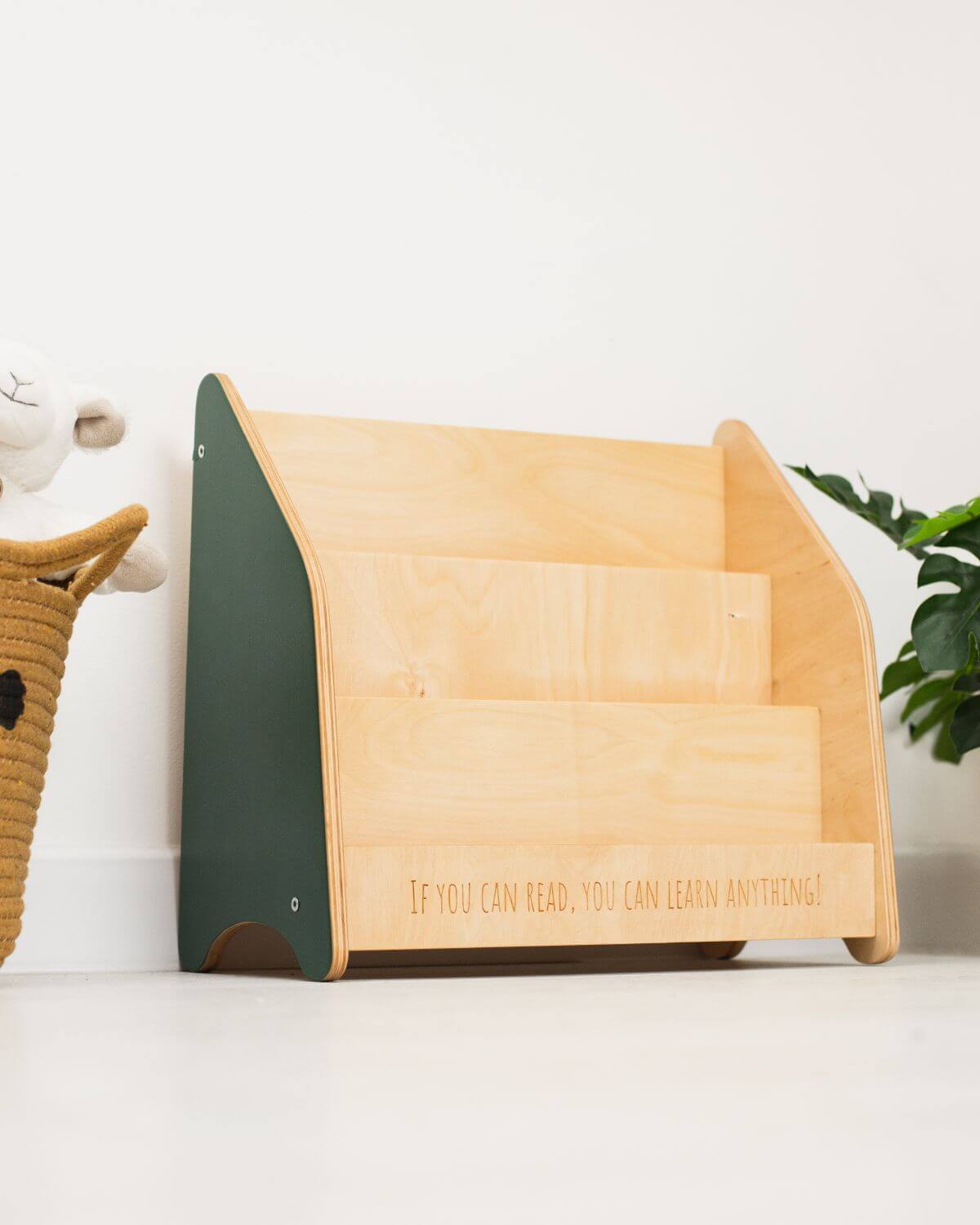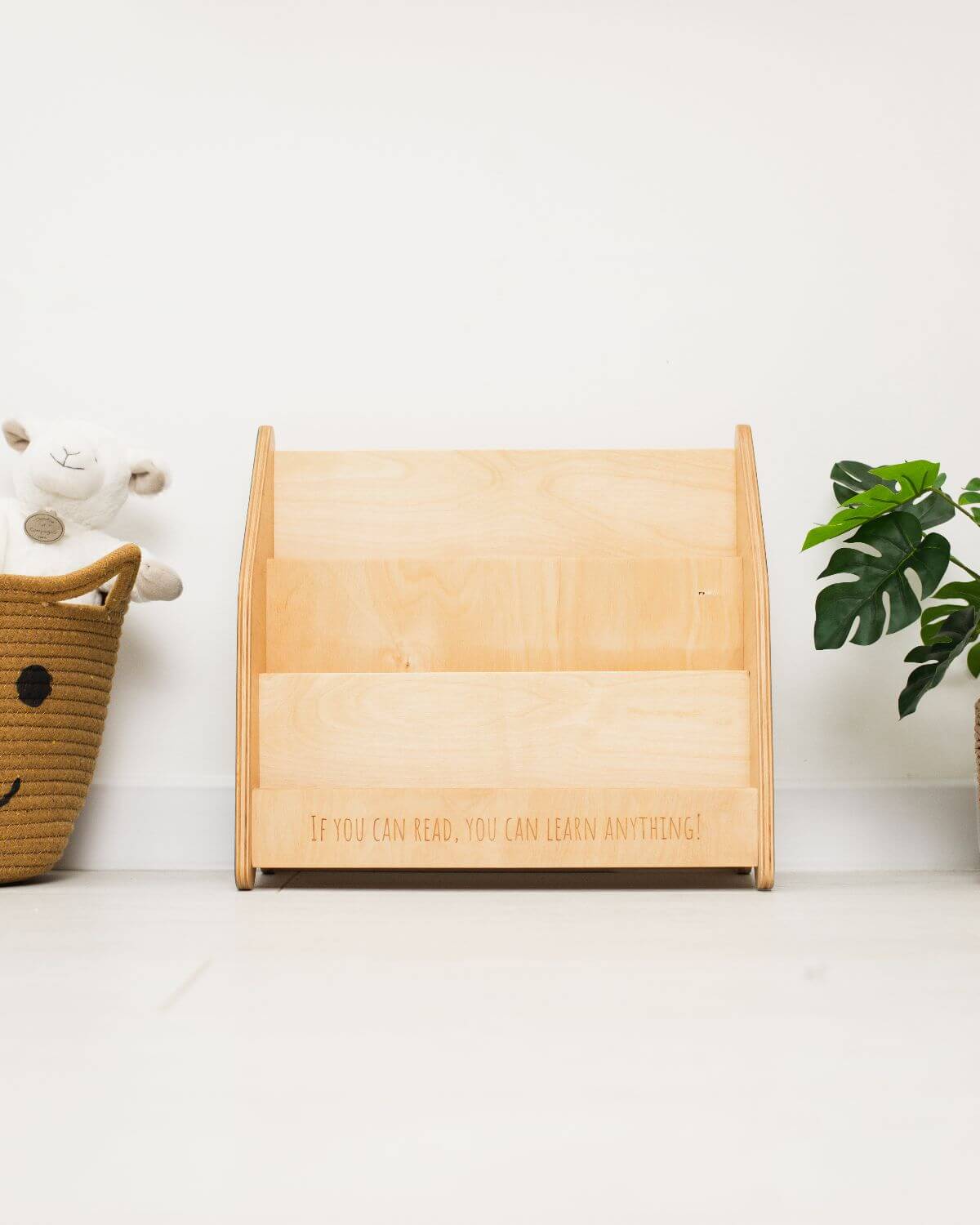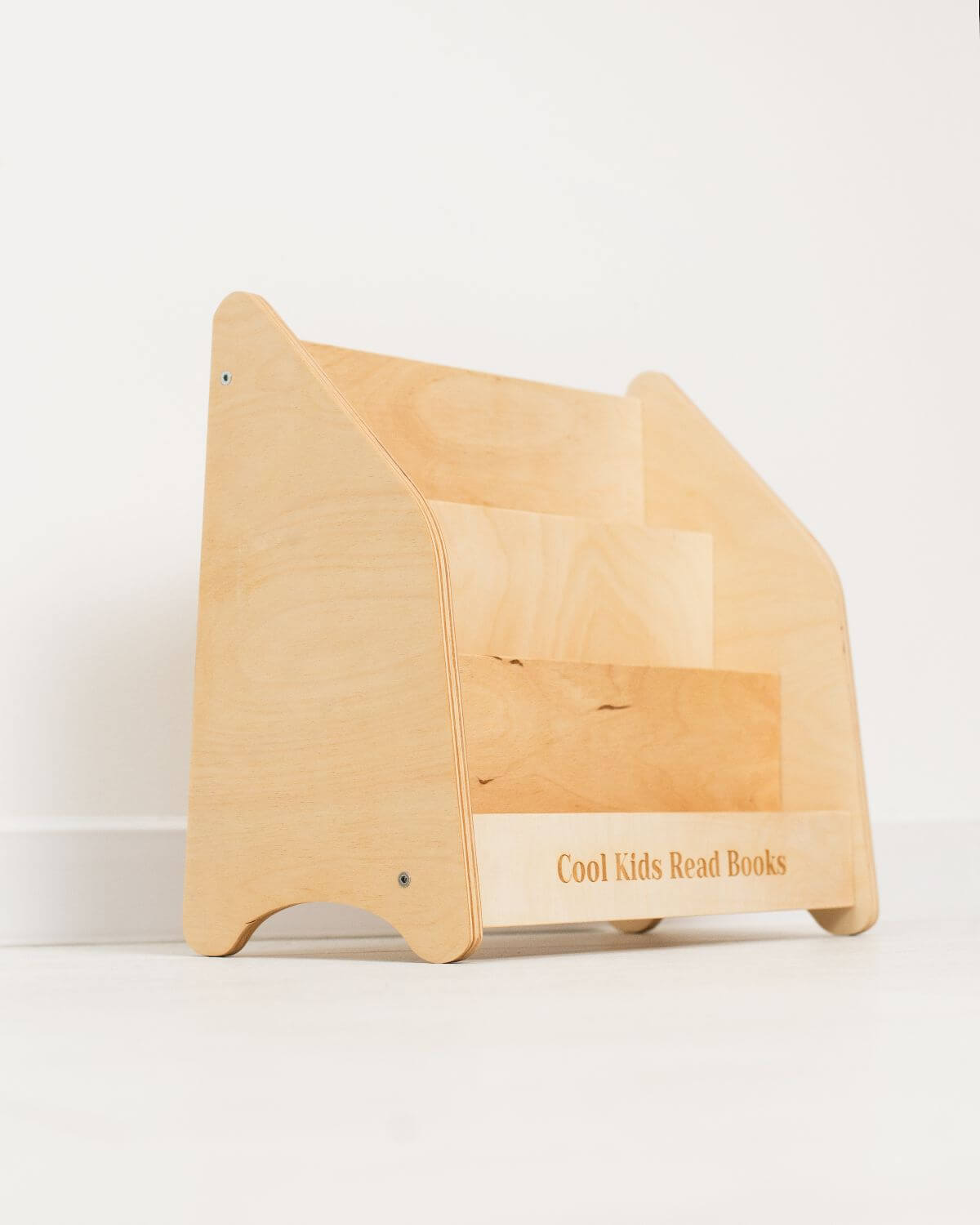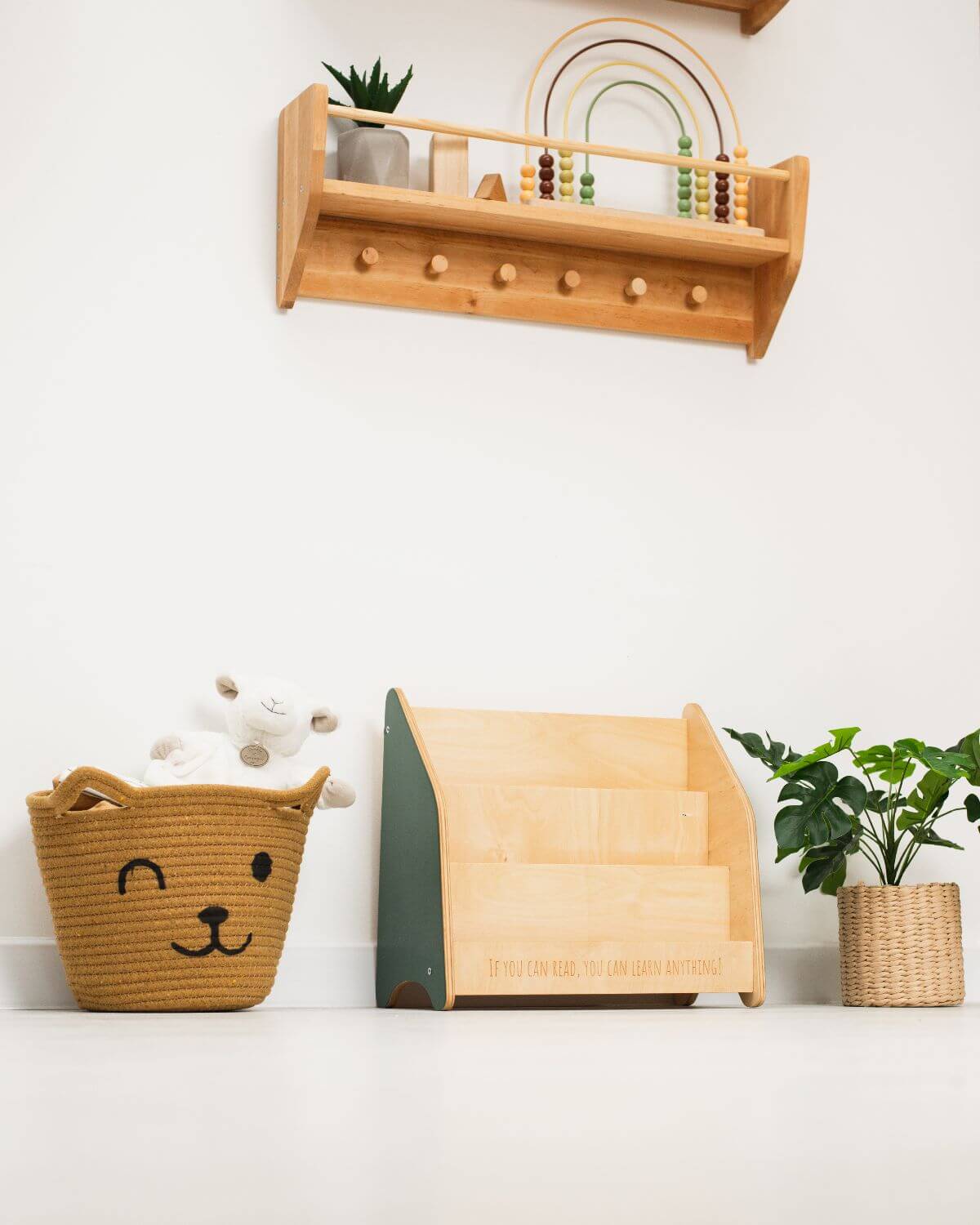 Montessori bookshelf for toddlers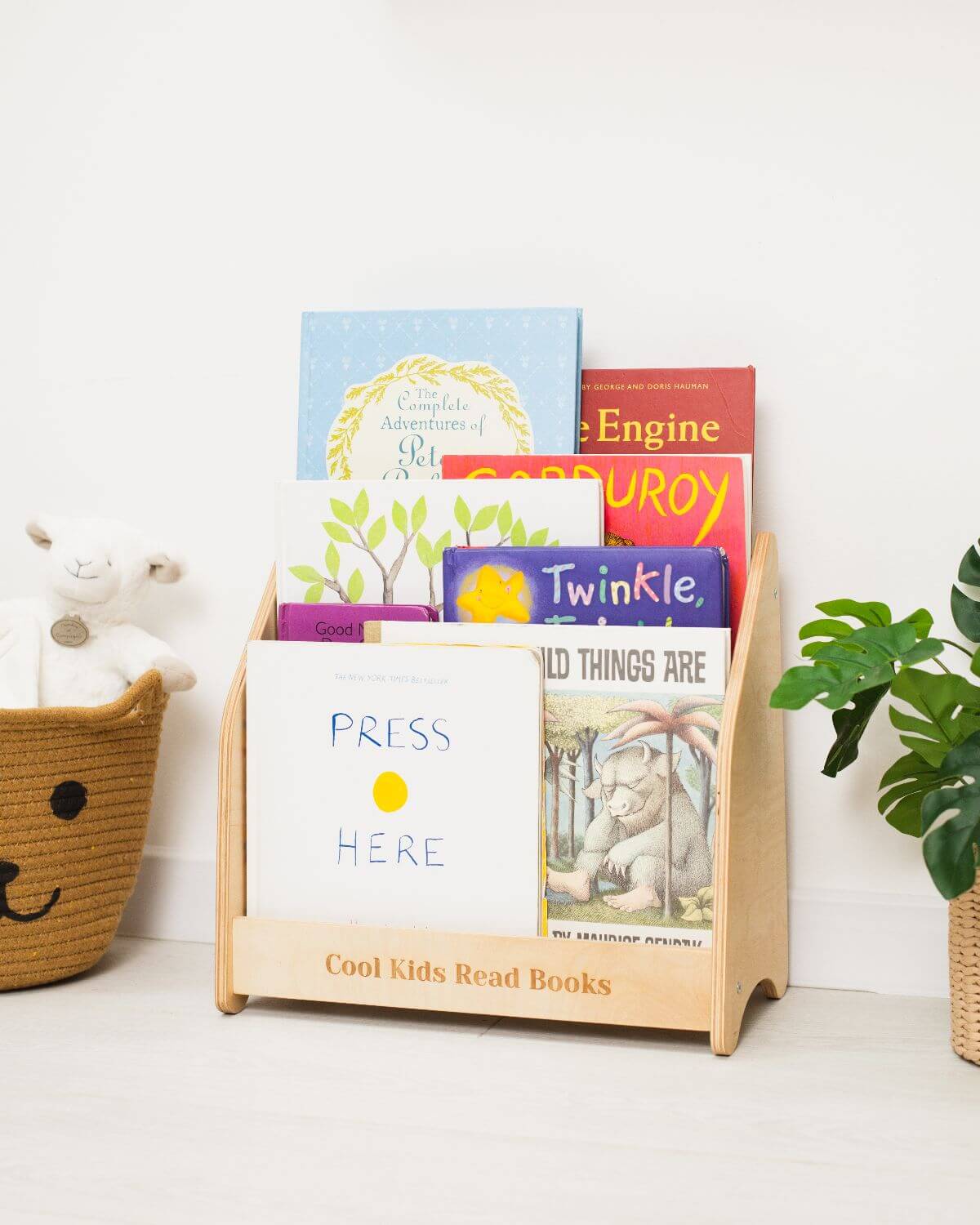 Got a vivid book fan at home? Front-facing Montessori bookshelf displays the cover of their favorite books - the part that draws kids in! Not only will they learn to recognize their favorite covers, but they'll also have their personal book storage.
The Montessori front facing bookshelf is the perfect height for the little ones. It really allows them to see and reach what is available for reading. If you're following the Montessori style in a playroom or nursery decorating, these forward-facing shelves will become a stylish finishing touch for any interior. Looking for a natural wood look?
Our kid friendly bookshelves are crafted from durable and 100% safe wood. Zero toxic materials! Welcome your kiddo to the adults' world - this elegant and cute Montessori bookshelf and toy storage actively encourages independence in any play. Kids are free to intuitively choose, sort, and reorganize their belongings. Kid friendly bookshelves are available in two different sizes, each equipped with 3 and 5 rows of shelves.
Get a Montessori bookshelf for toddlers to make reading more enticing to offspring!