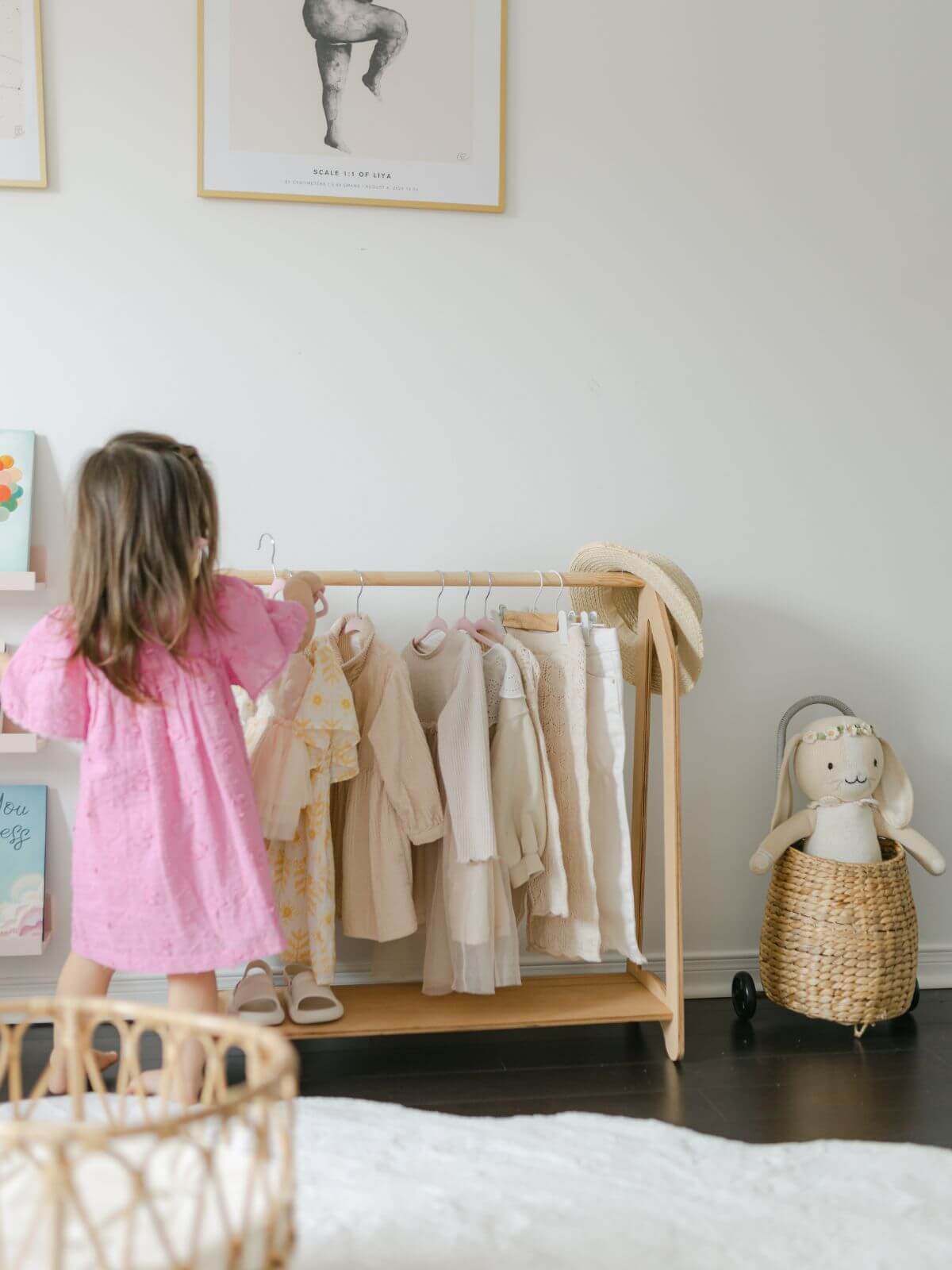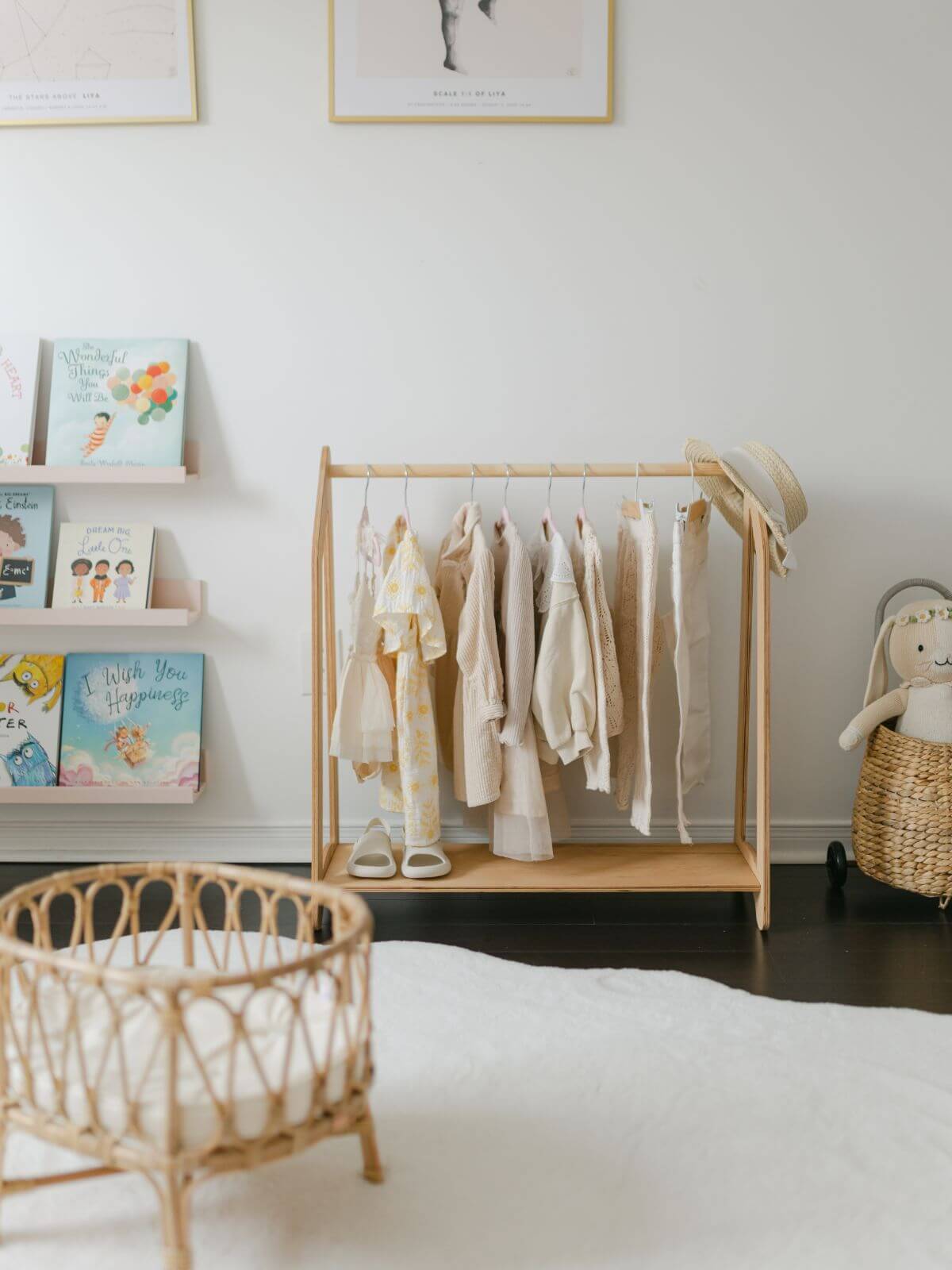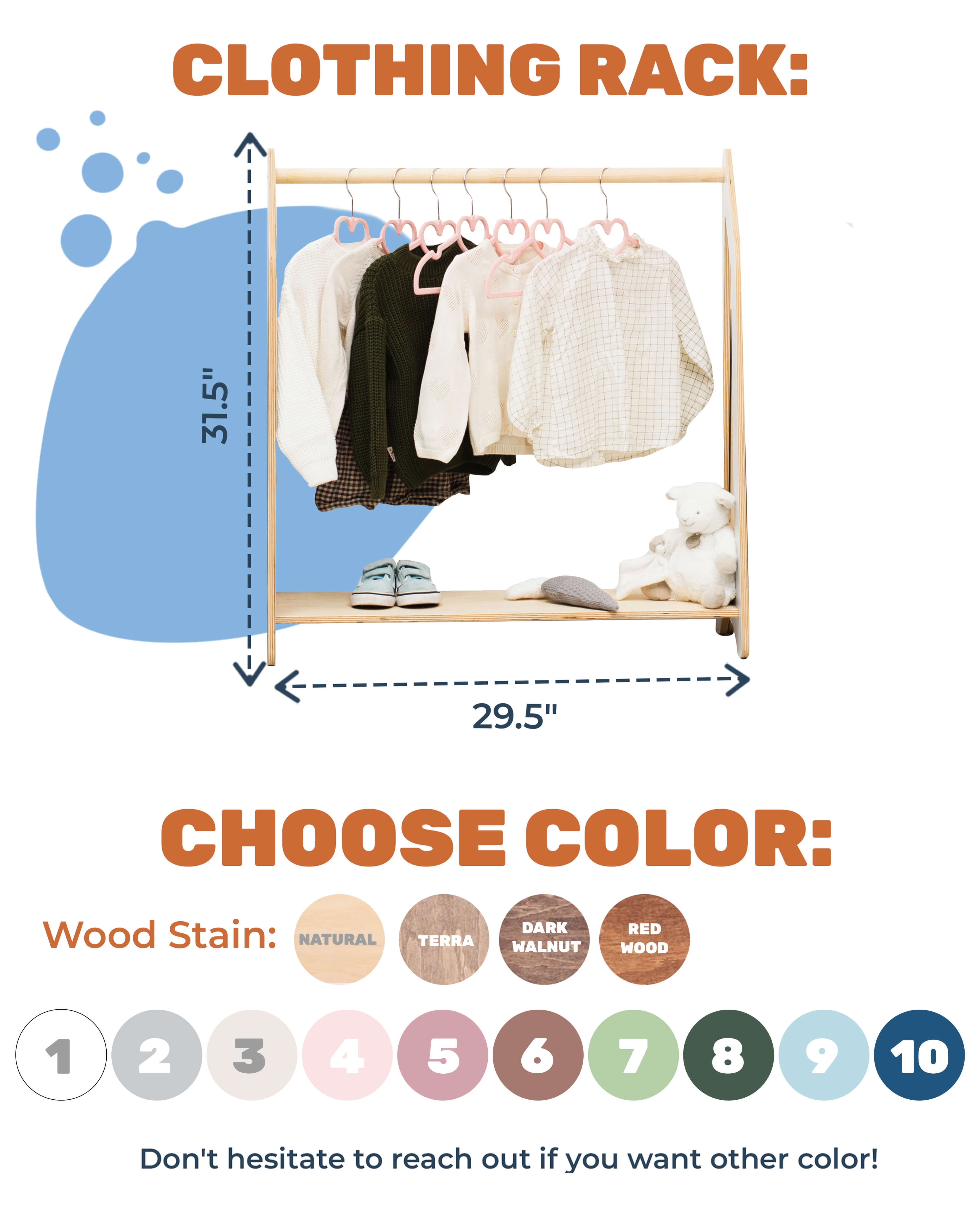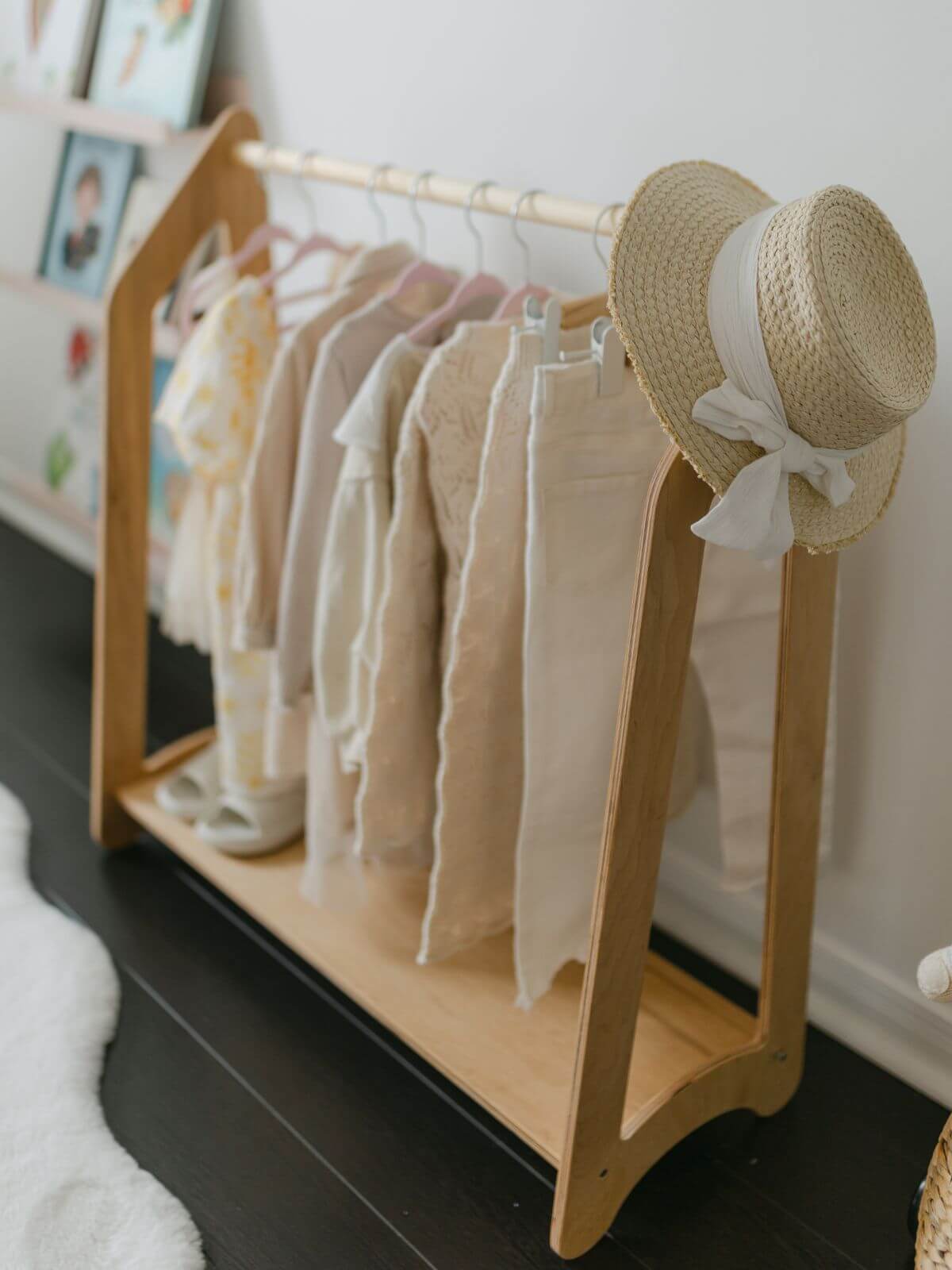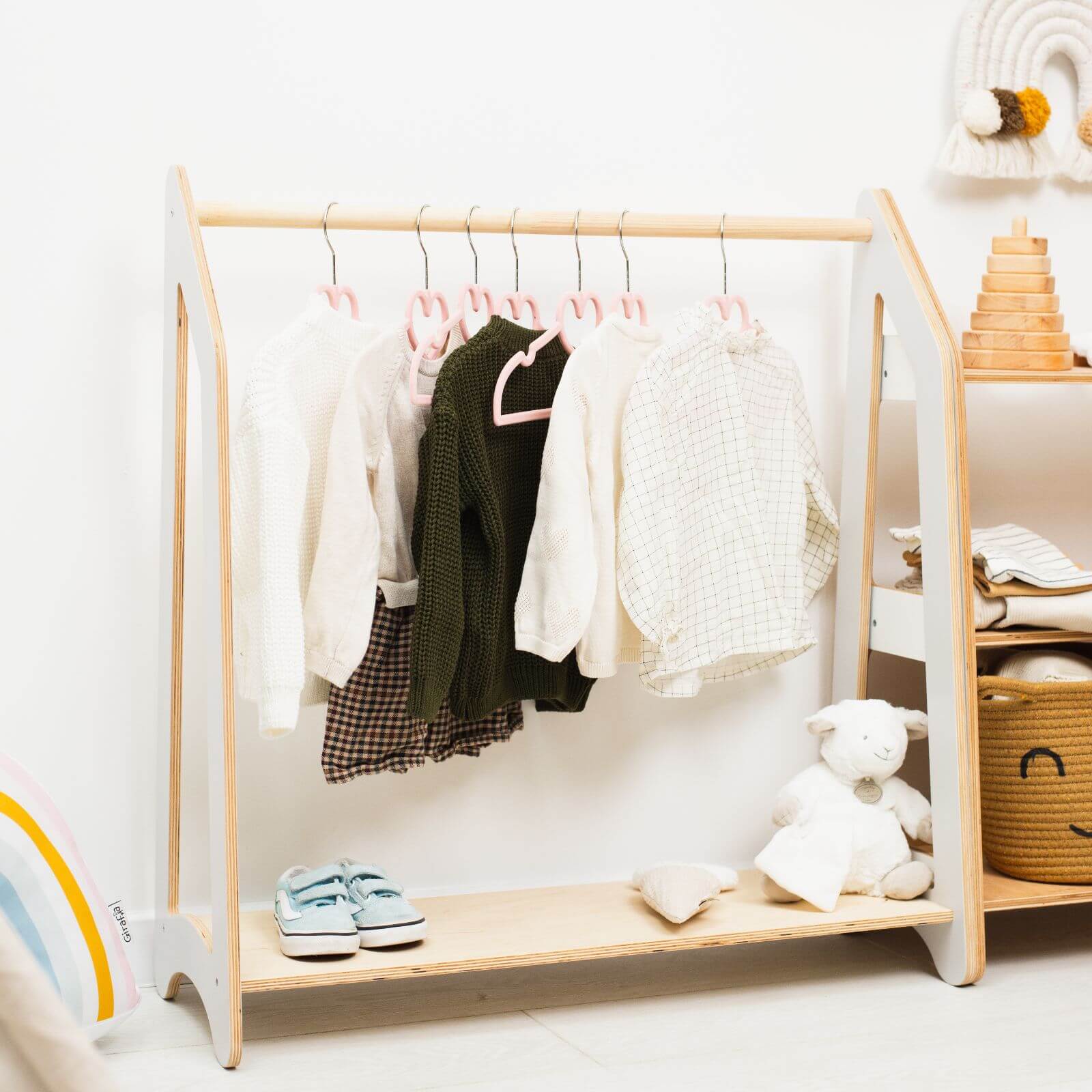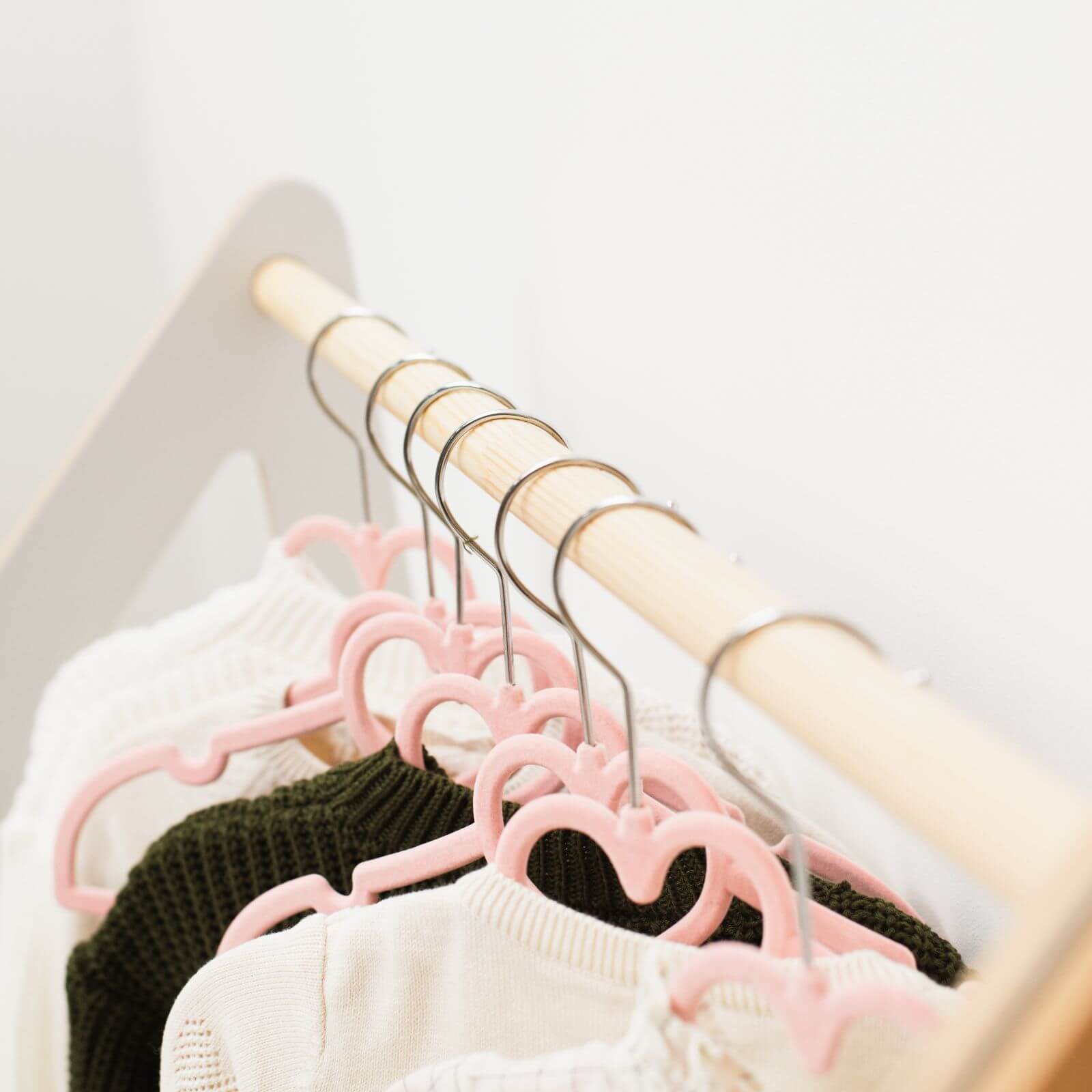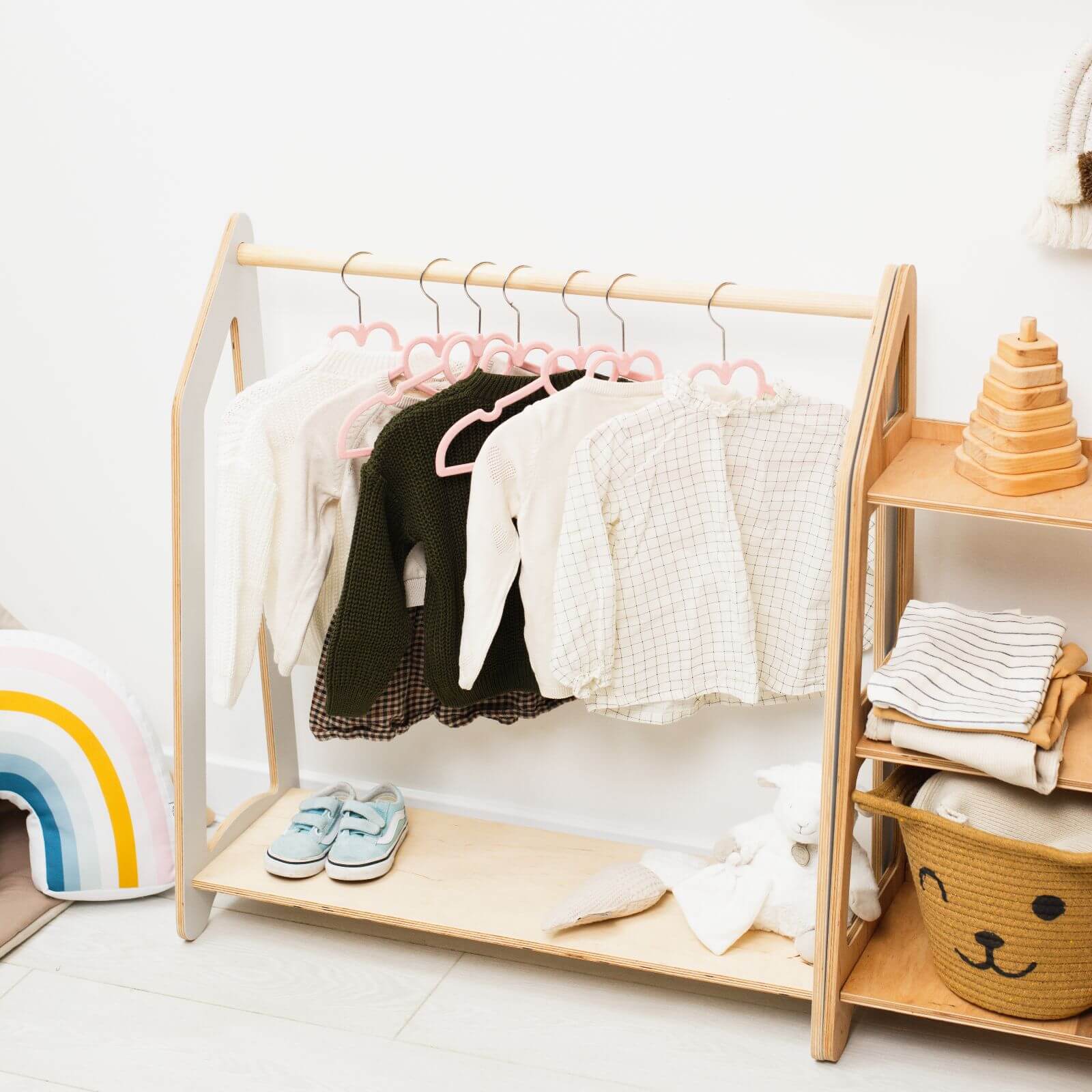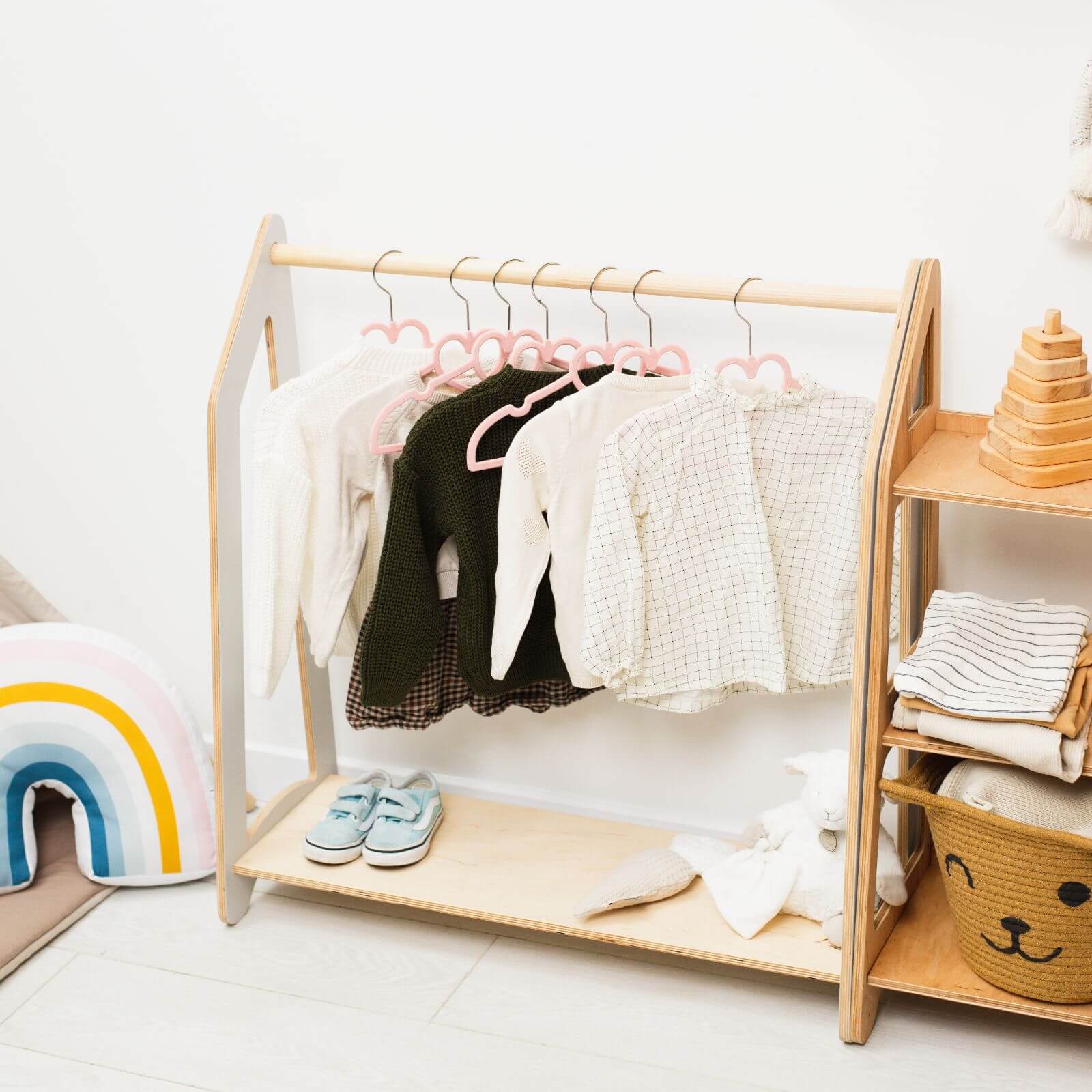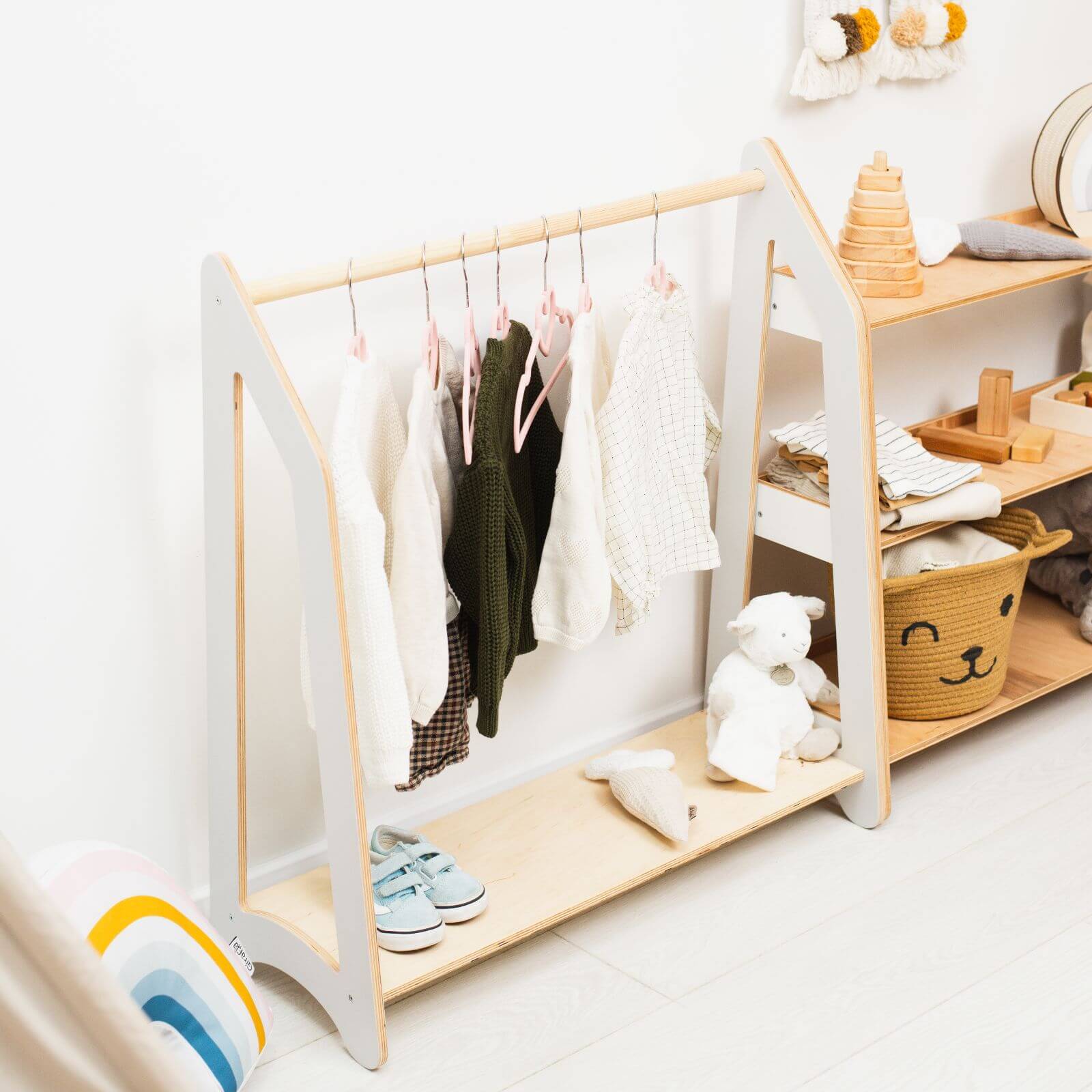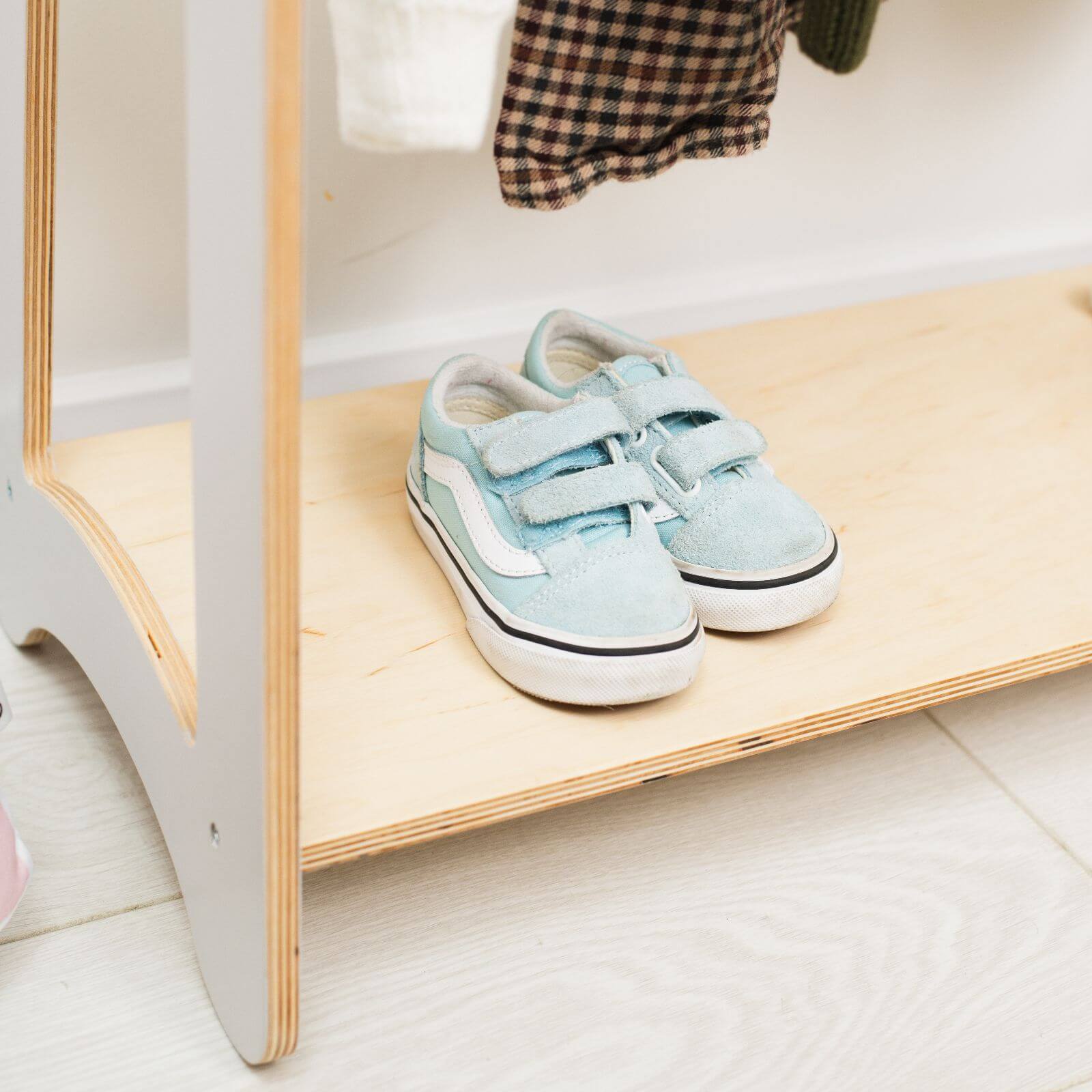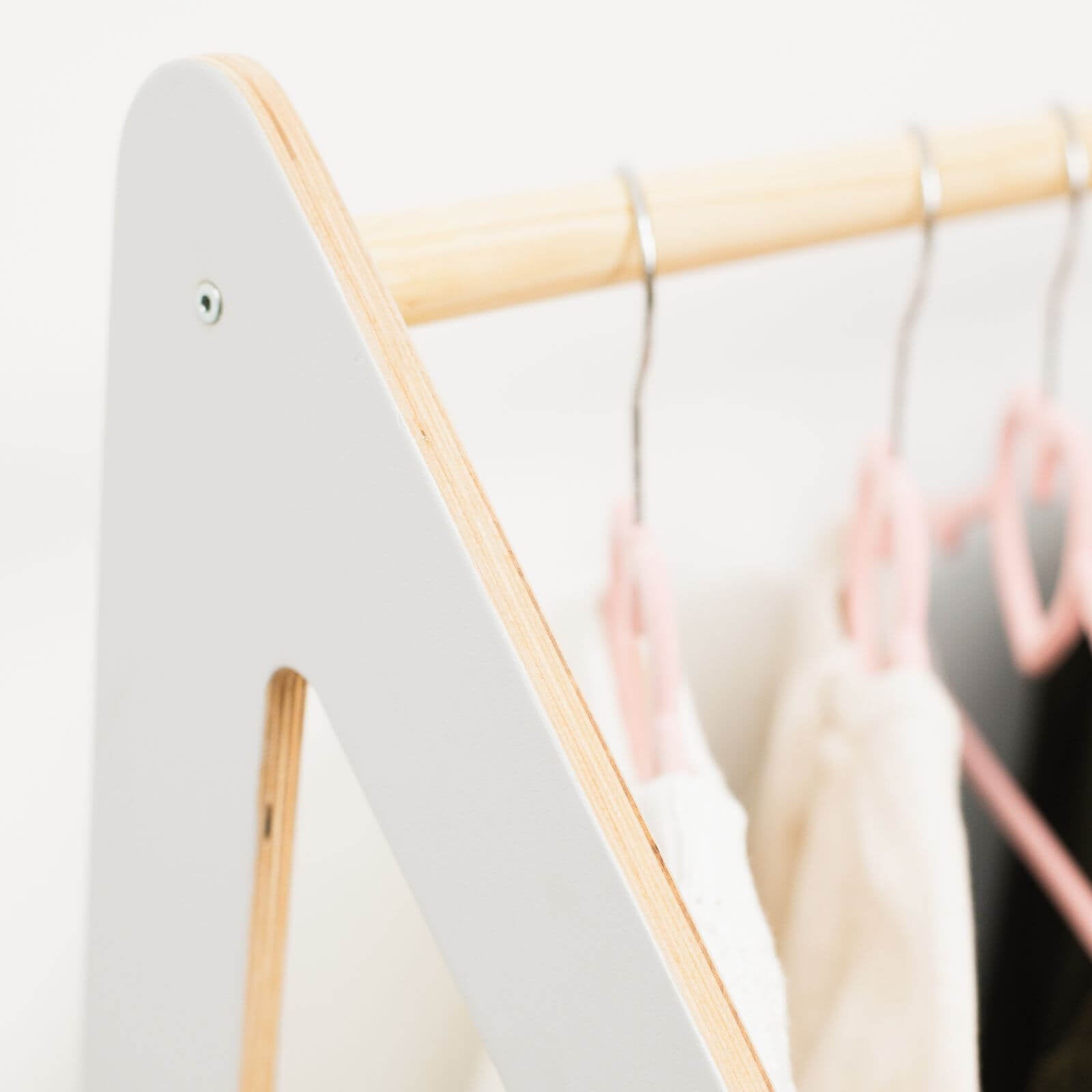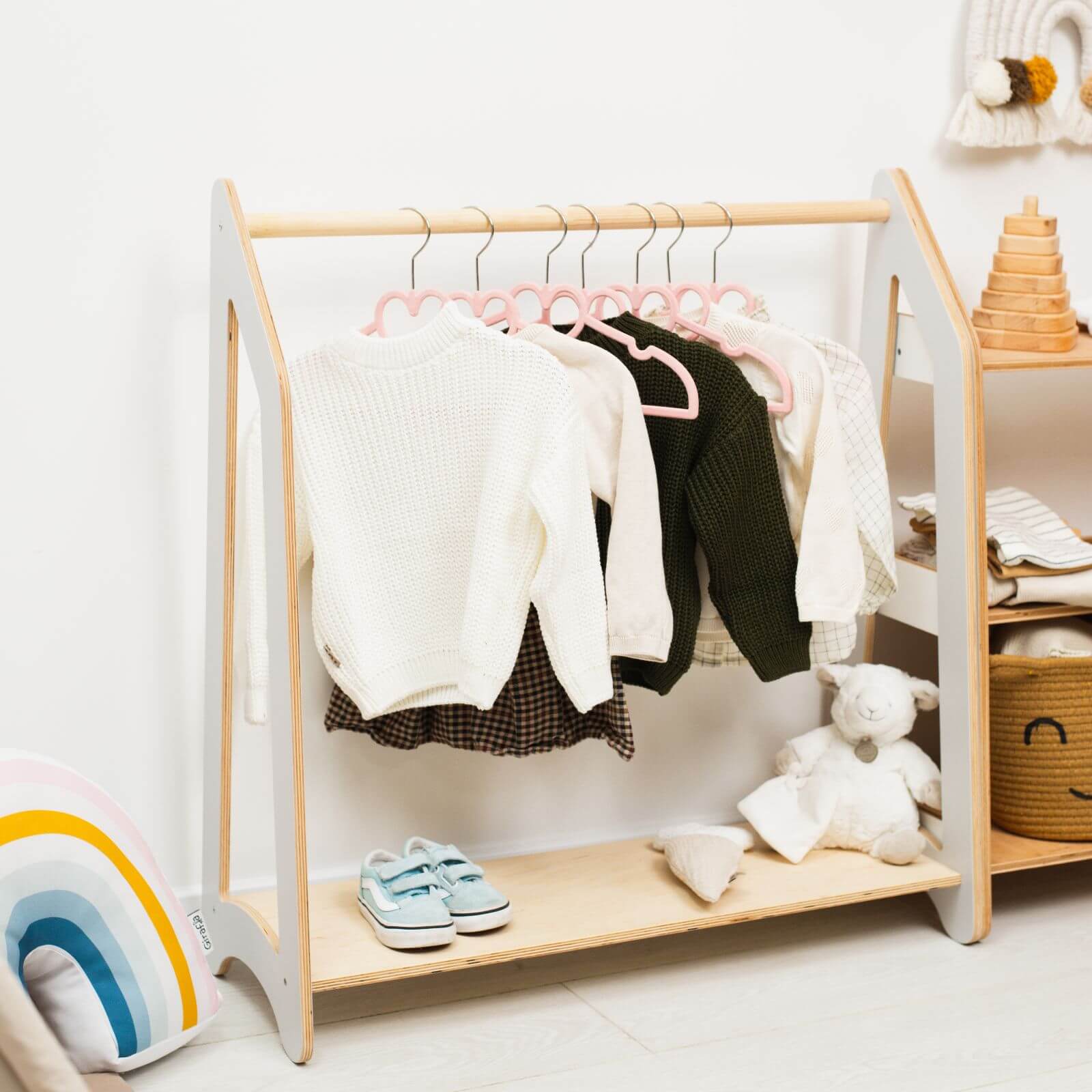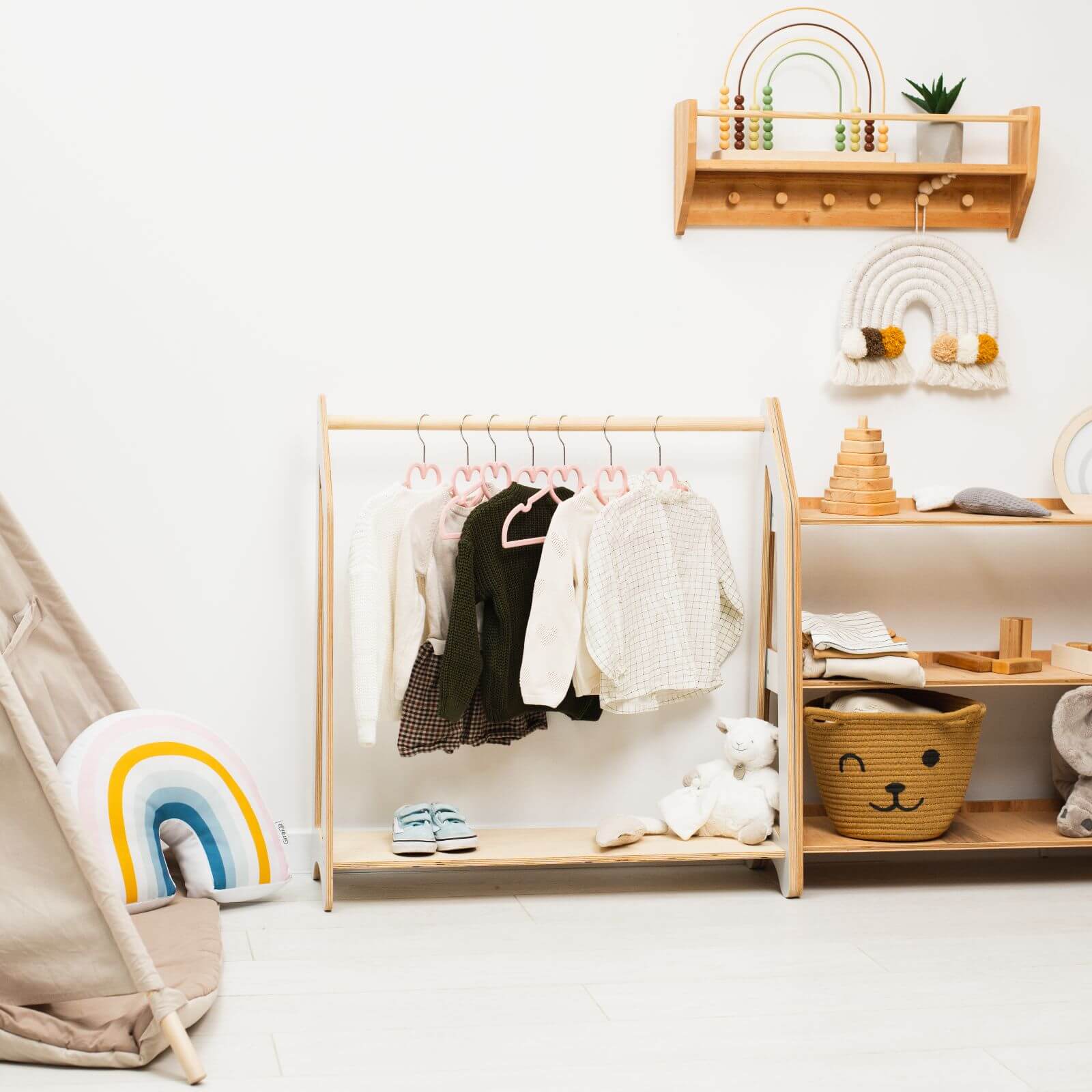 Montesorri Clothes Rack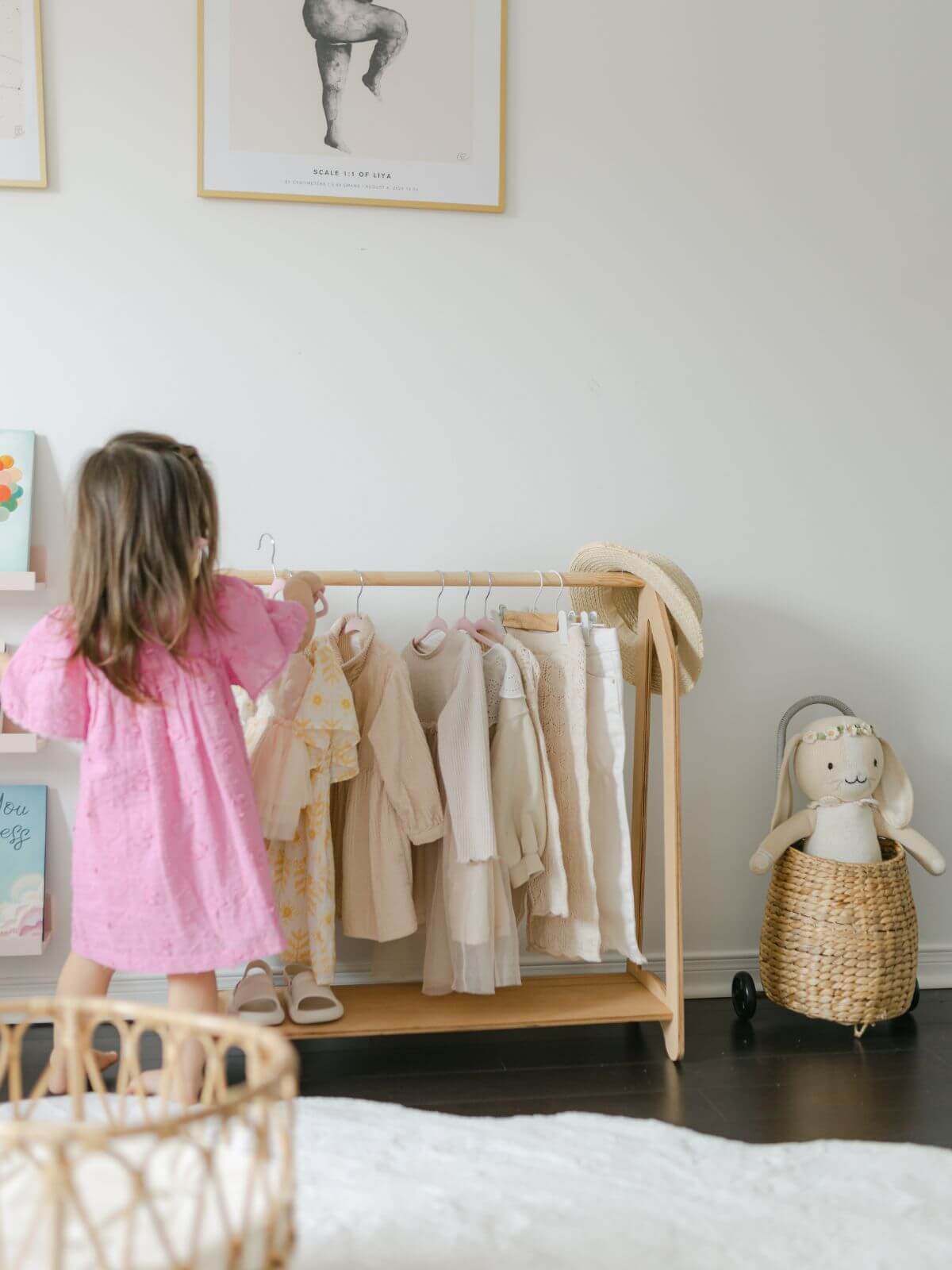 Looking for easy and effective ways to organize a Montessori nursery? We've got you covered. The dress up rack for toddlers will 100% beautify any interior. This stylish and effective tool works well when you need to show your kid that organizing their clothing can be fun. In our work, we value our customers' well-being.
Made of earth-friendly birch plywood, the rack is safe for the kid's health. With the smartest overall design, kids dress up rack will be there to witness your child grow and learn some important practical skills. With a quality baby clothes rail, it is much easier to include the little ones in getting dressed by letting them choose and organize clothes.
Besides, with a personal rack, children are aware of their own belongings. As a result, they become more responsible for what is theirs.
Our kids wooden clothes rack isn't tall, which makes it easy for your cute fashionista to reach and access their clothes. Plus, it becomes a wow gift for Christmas, birthdays, Thanksgiving, Easter, Hanukkah, or any other special occasion.