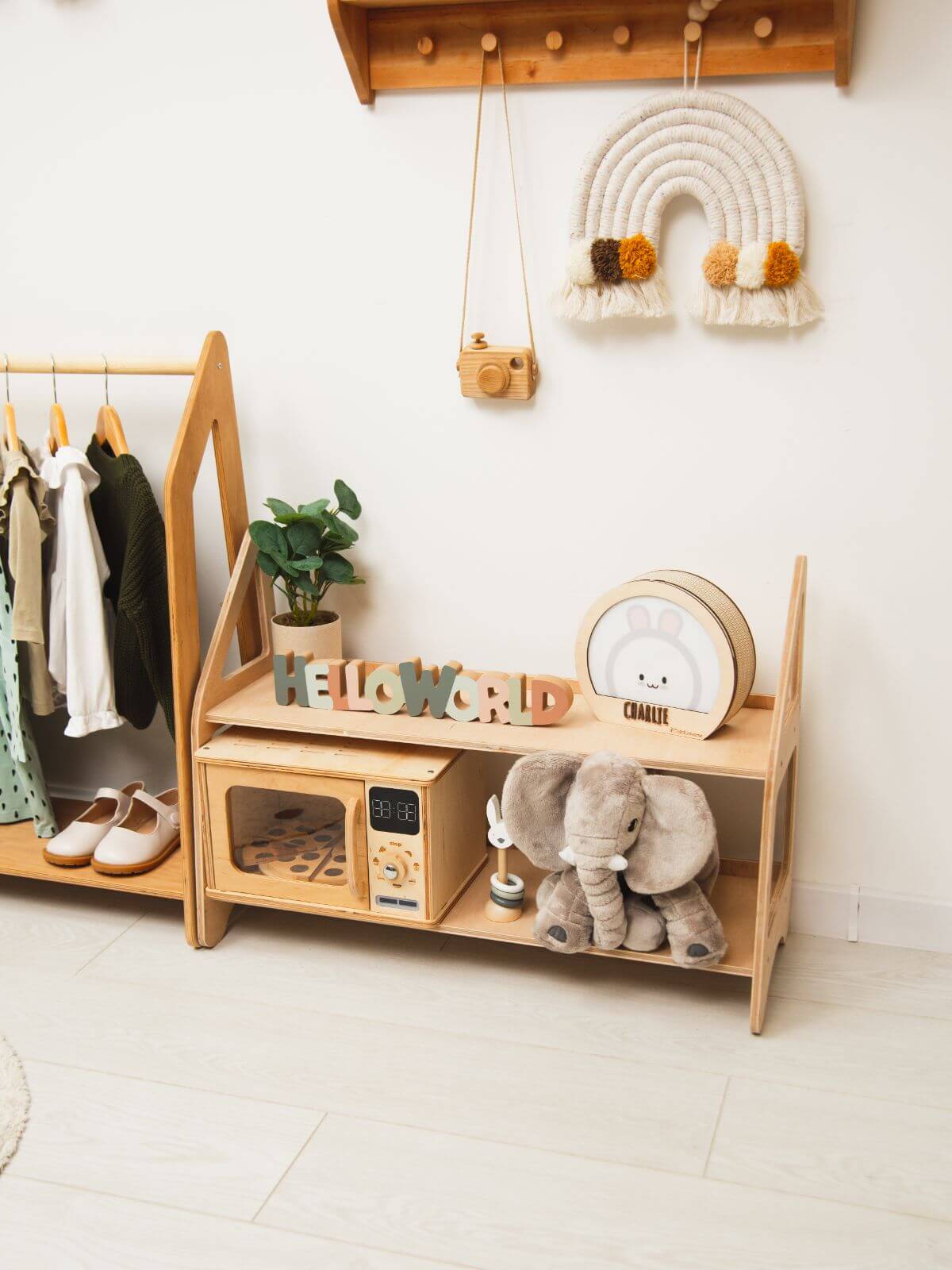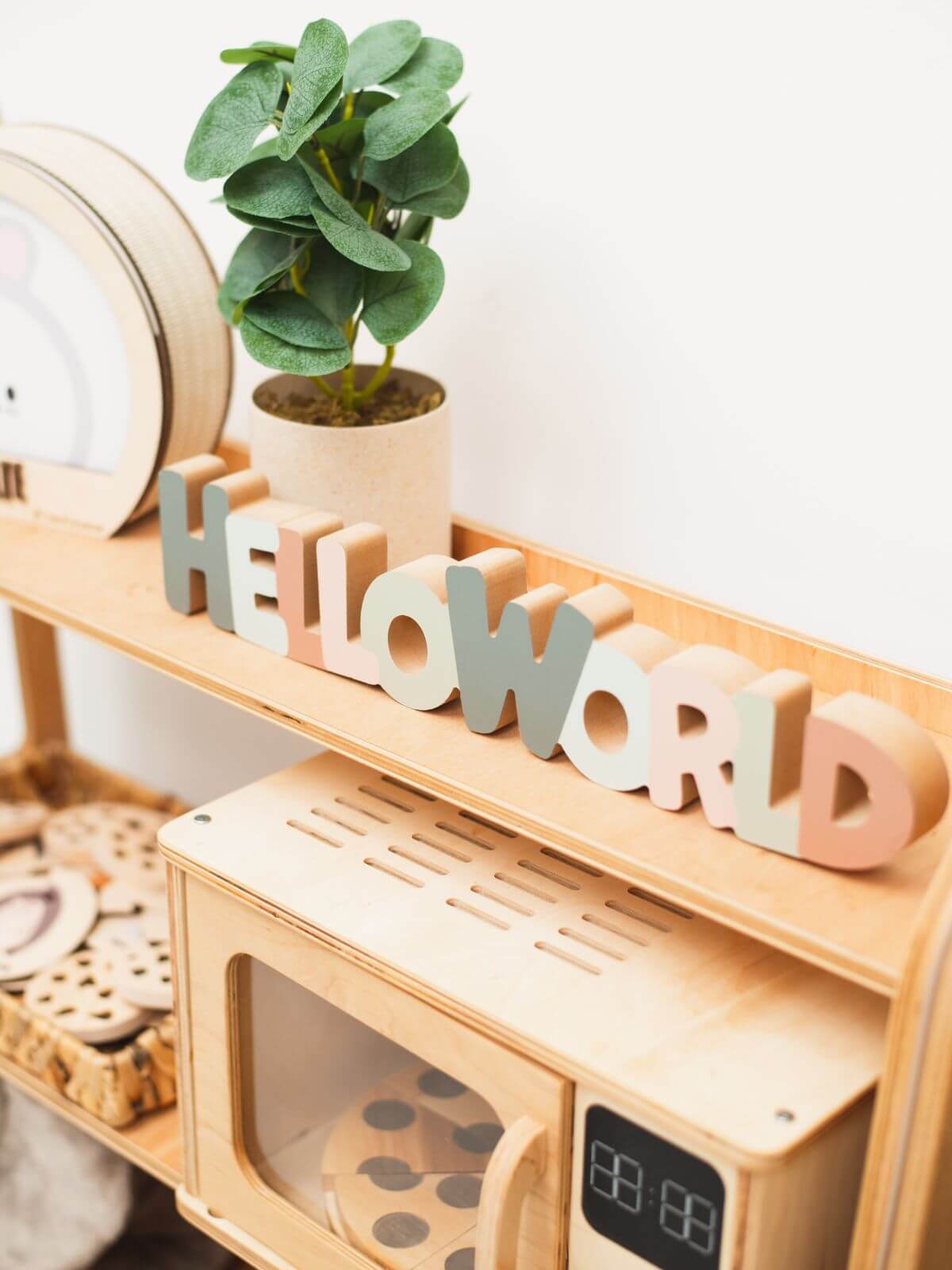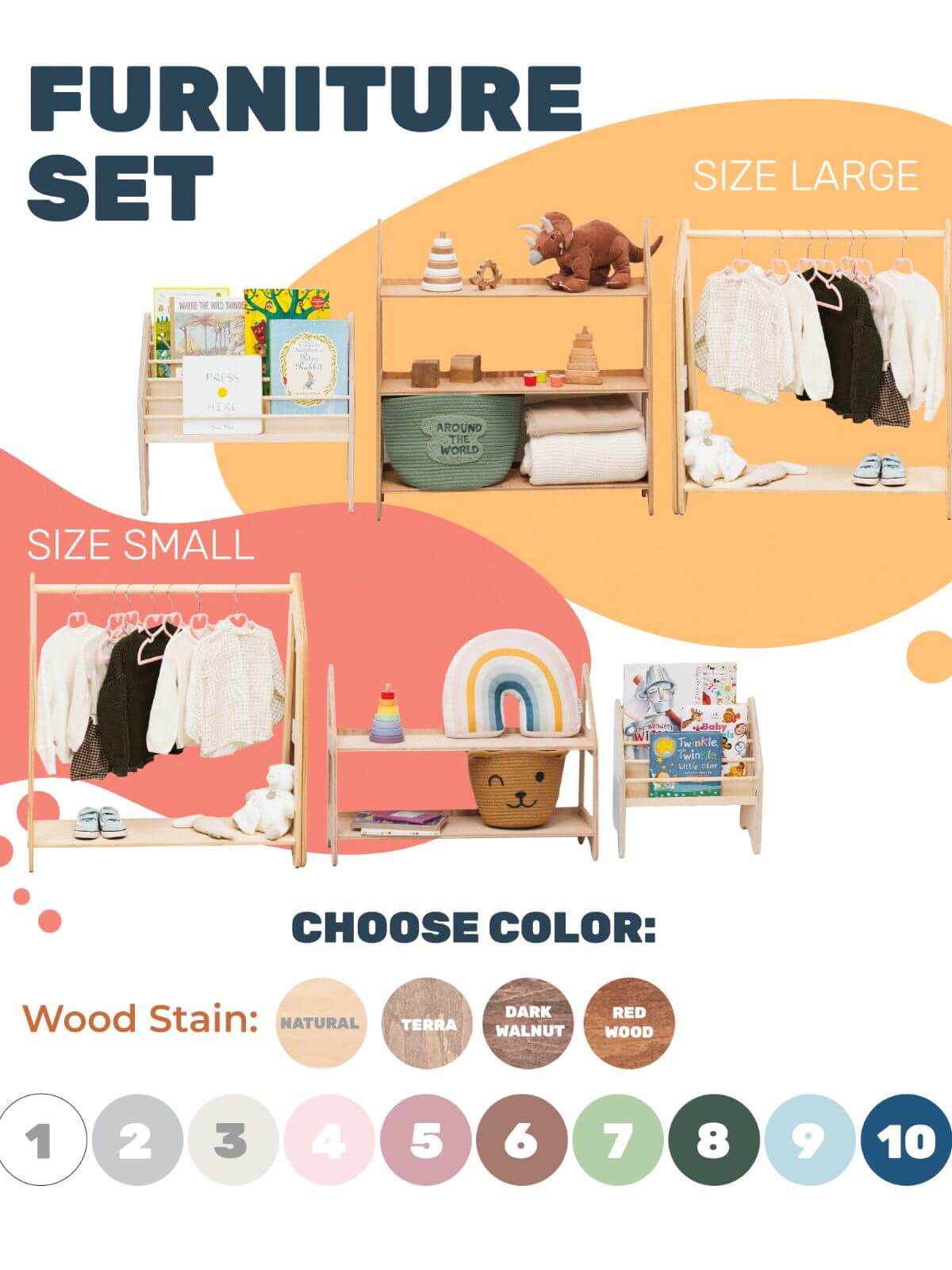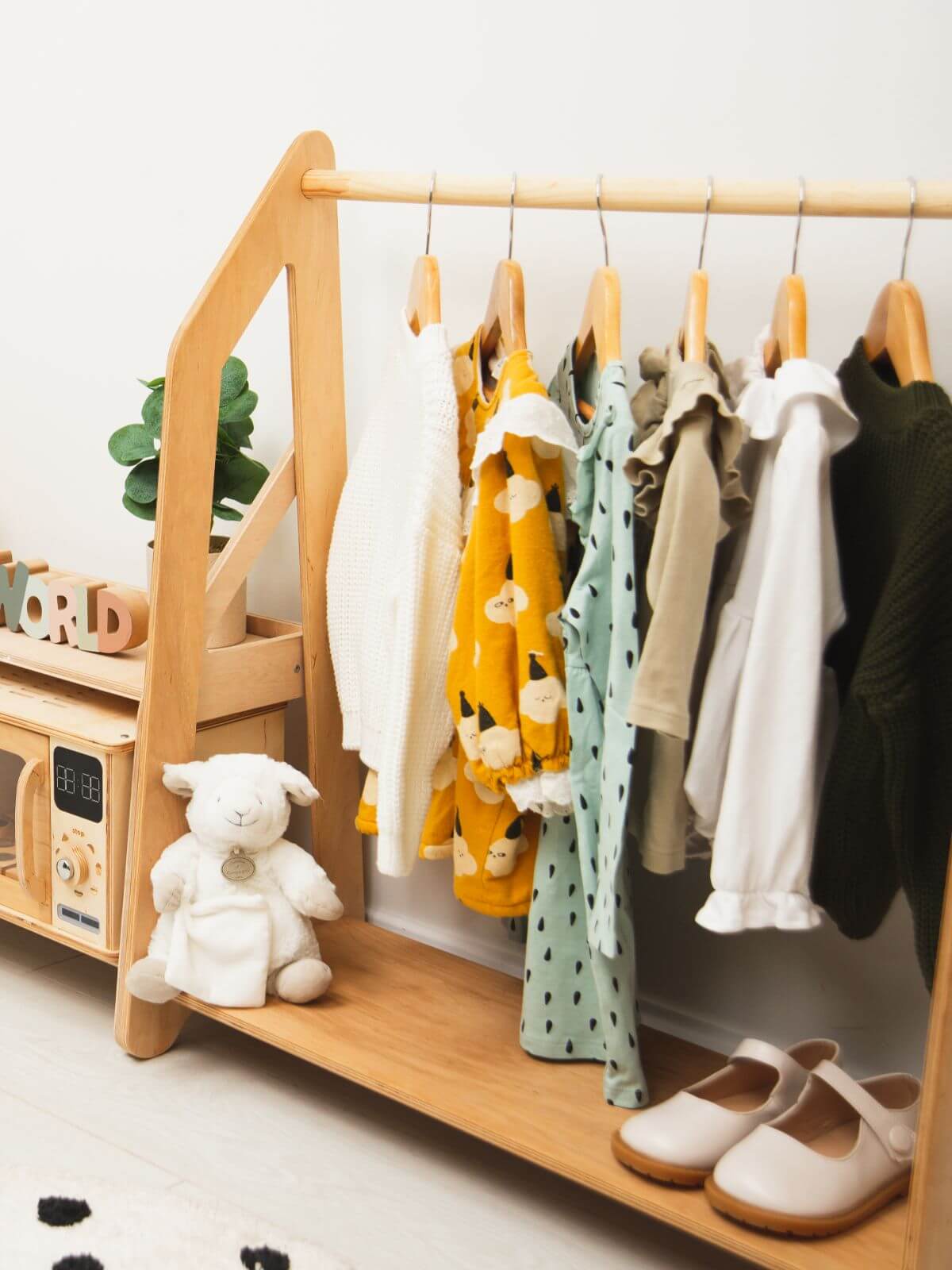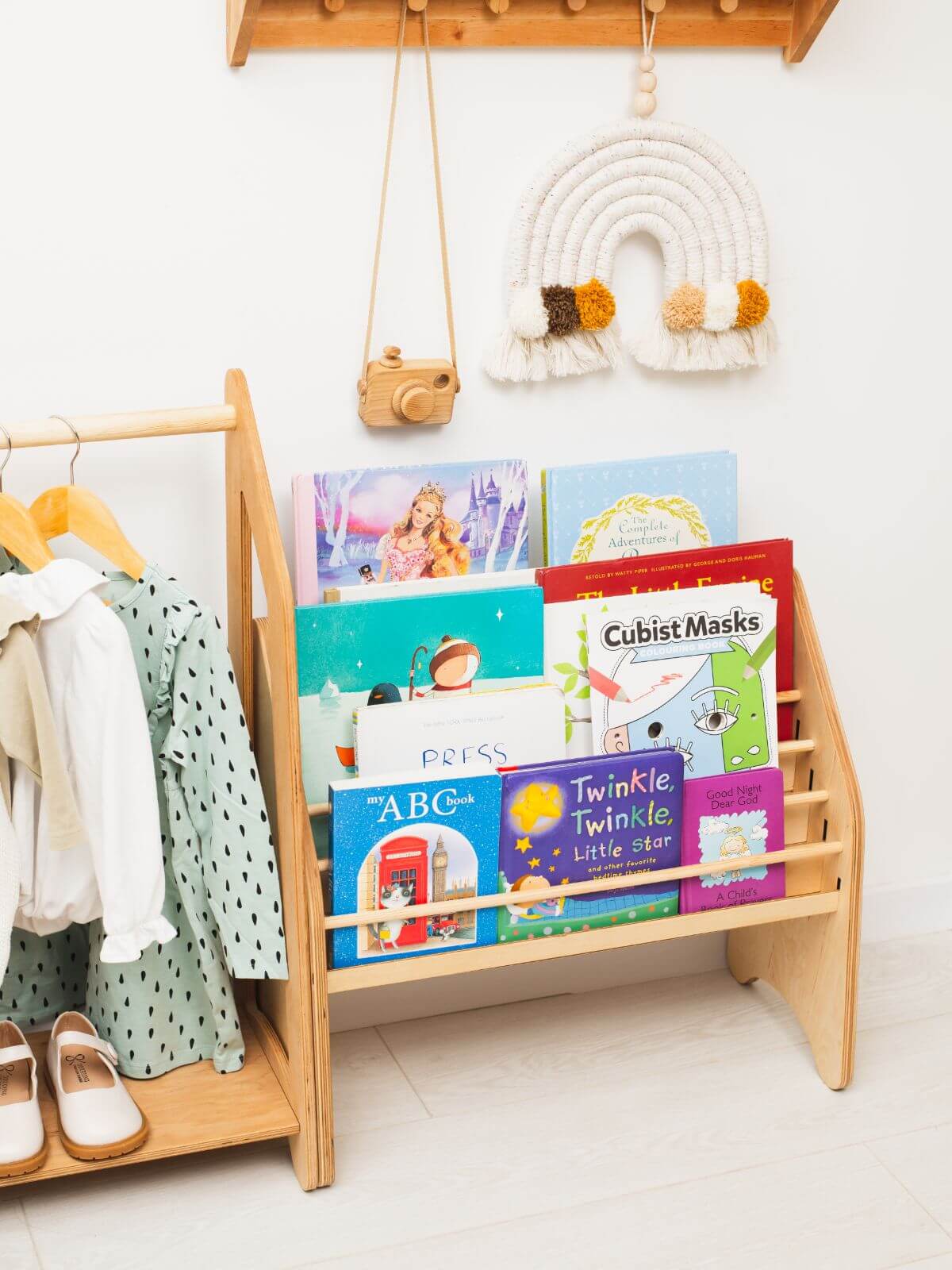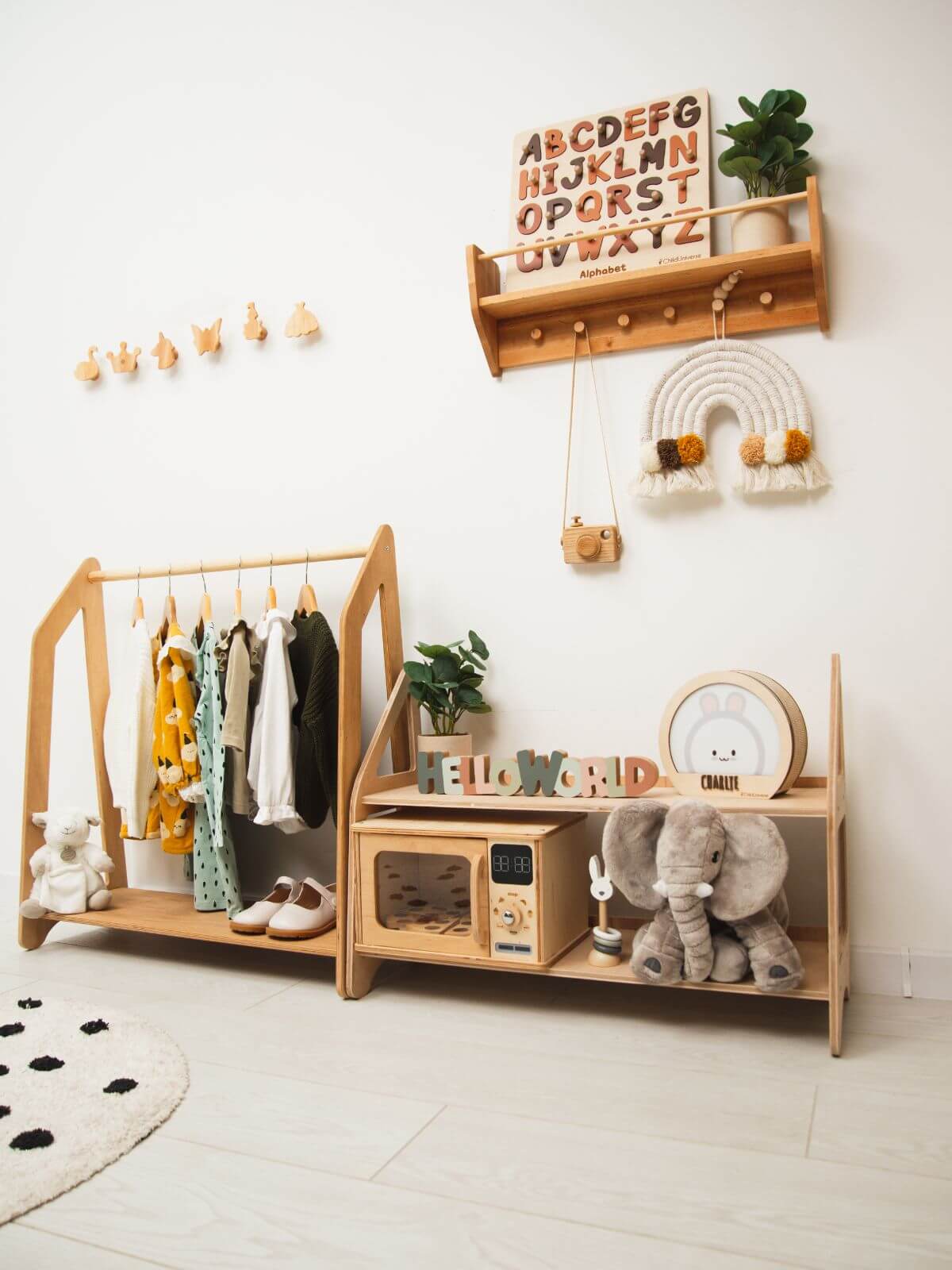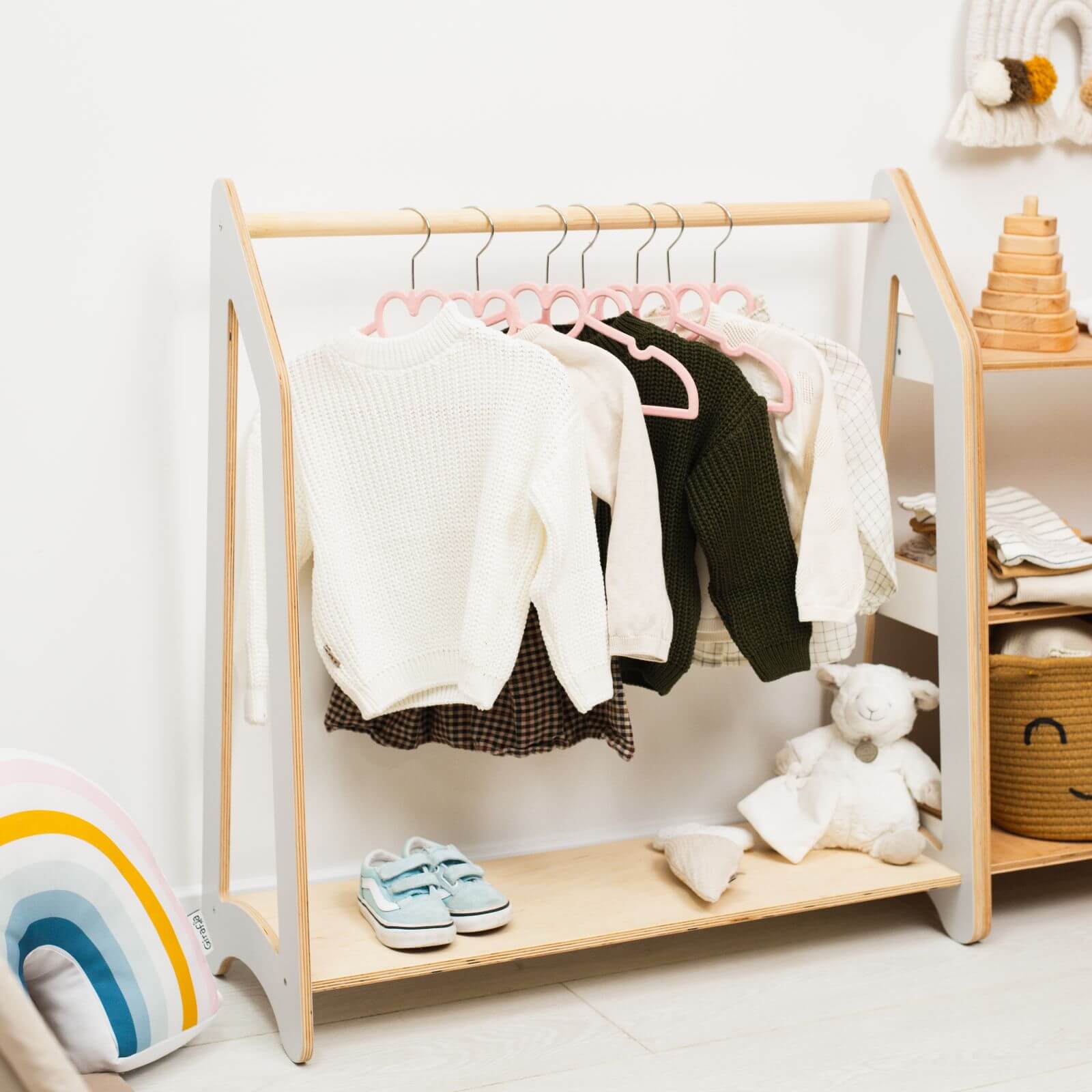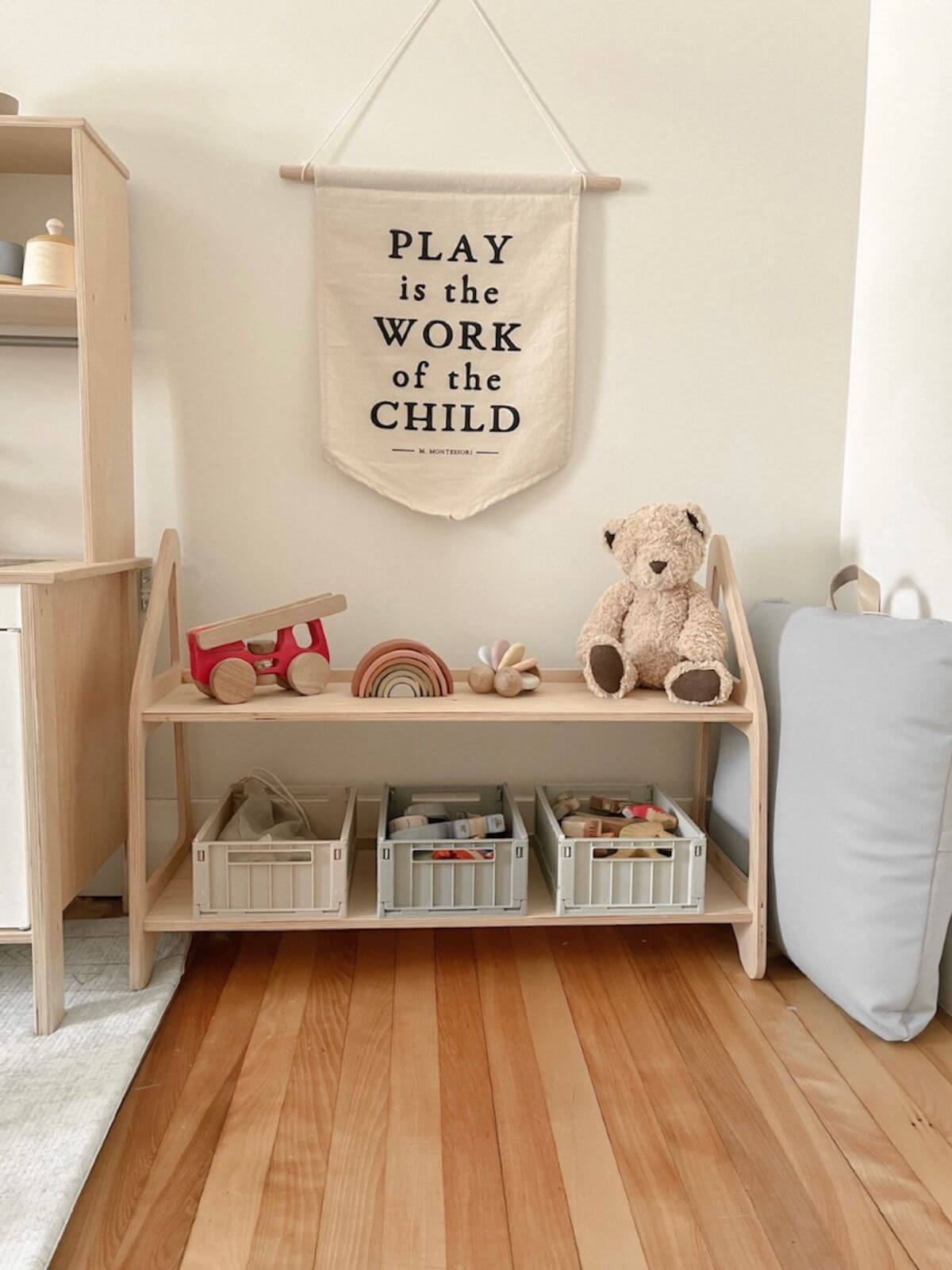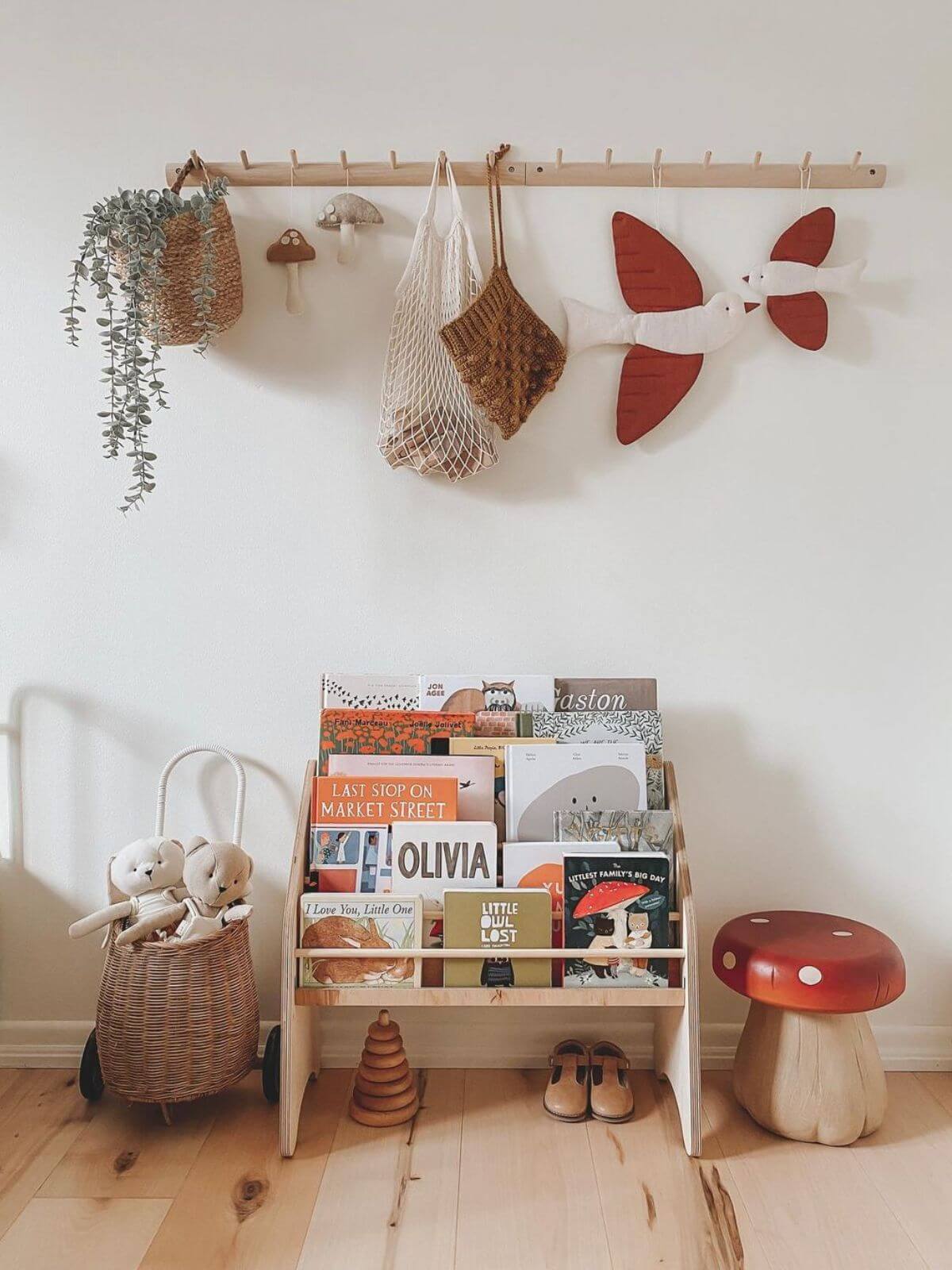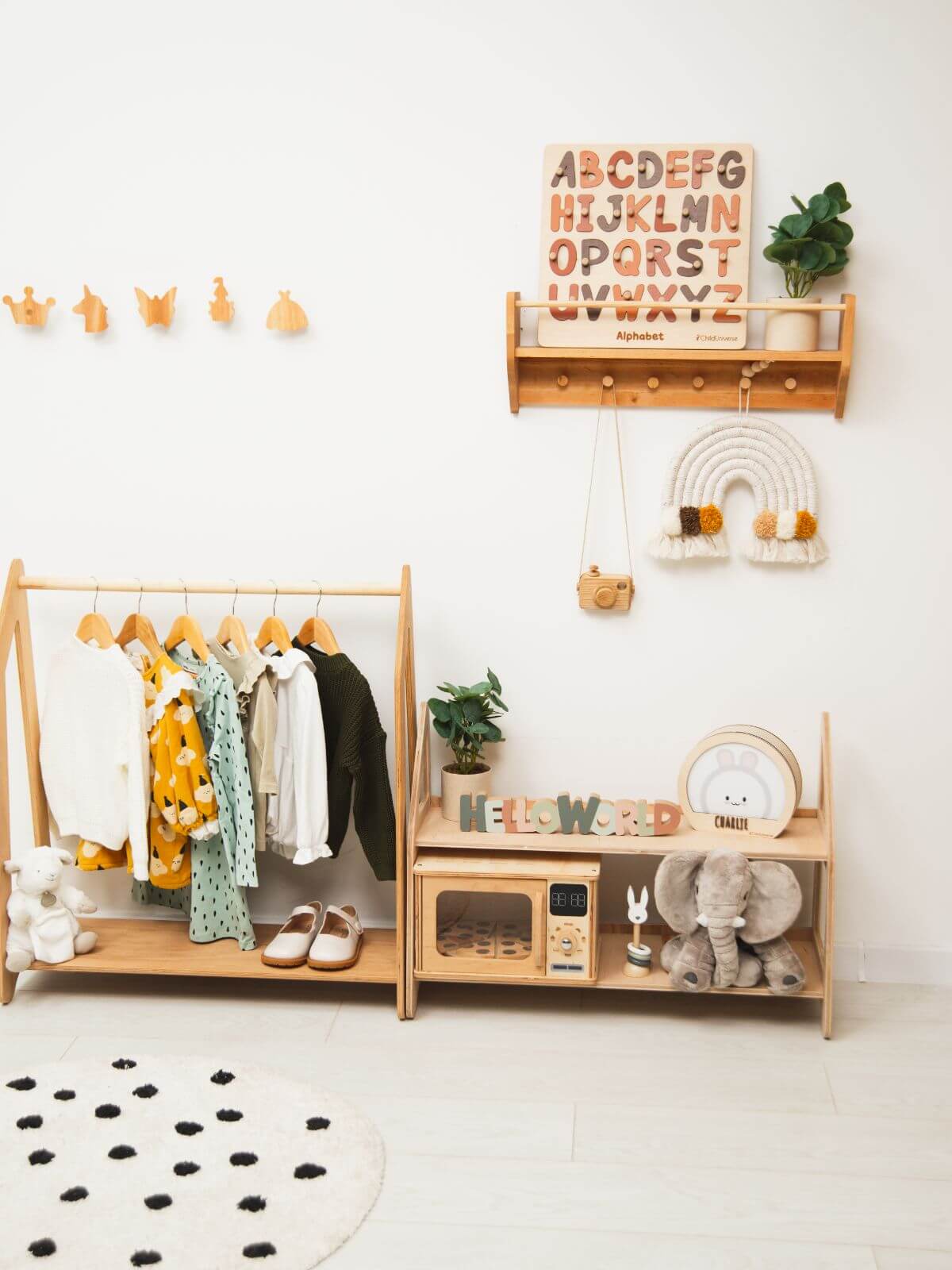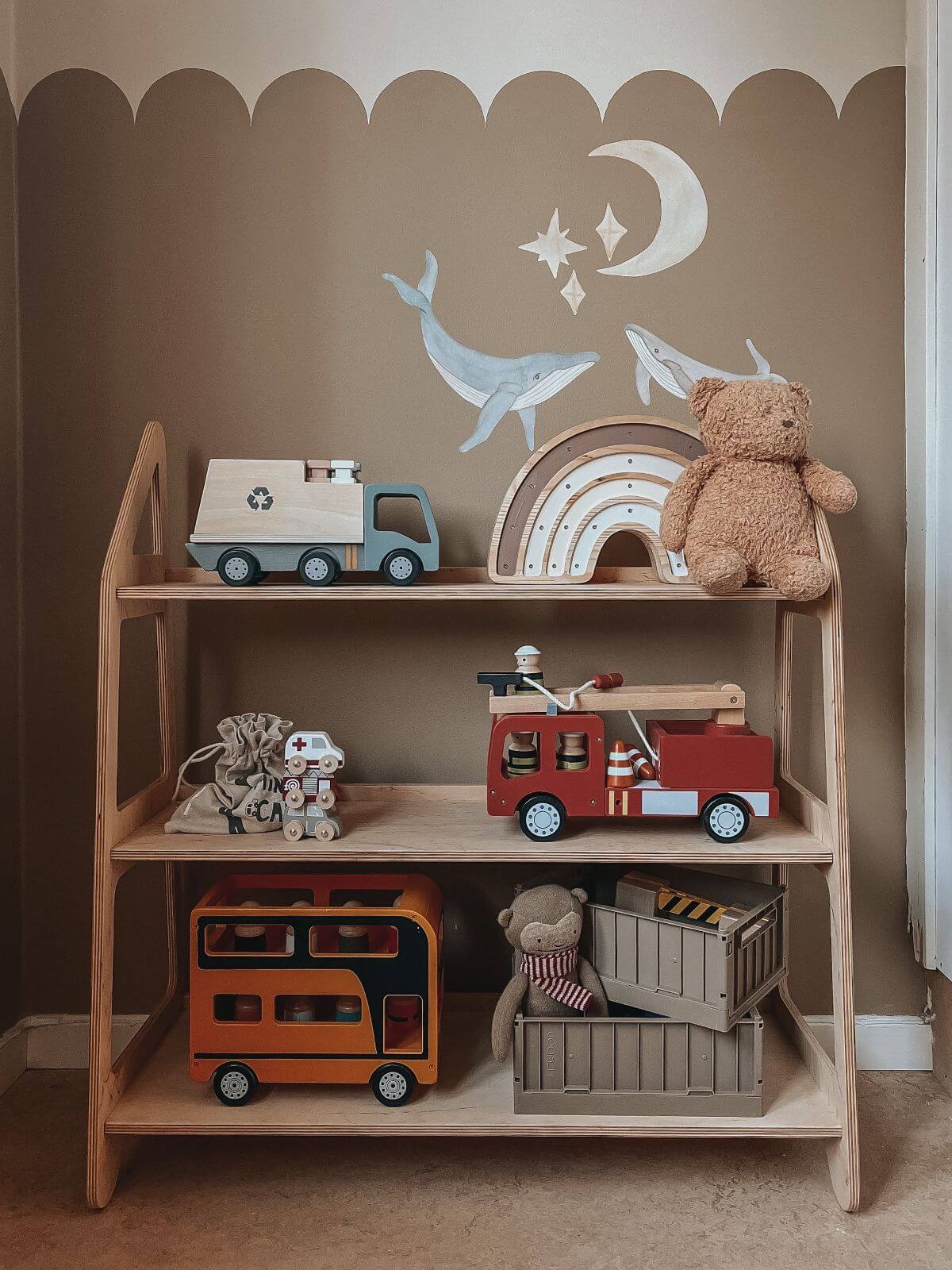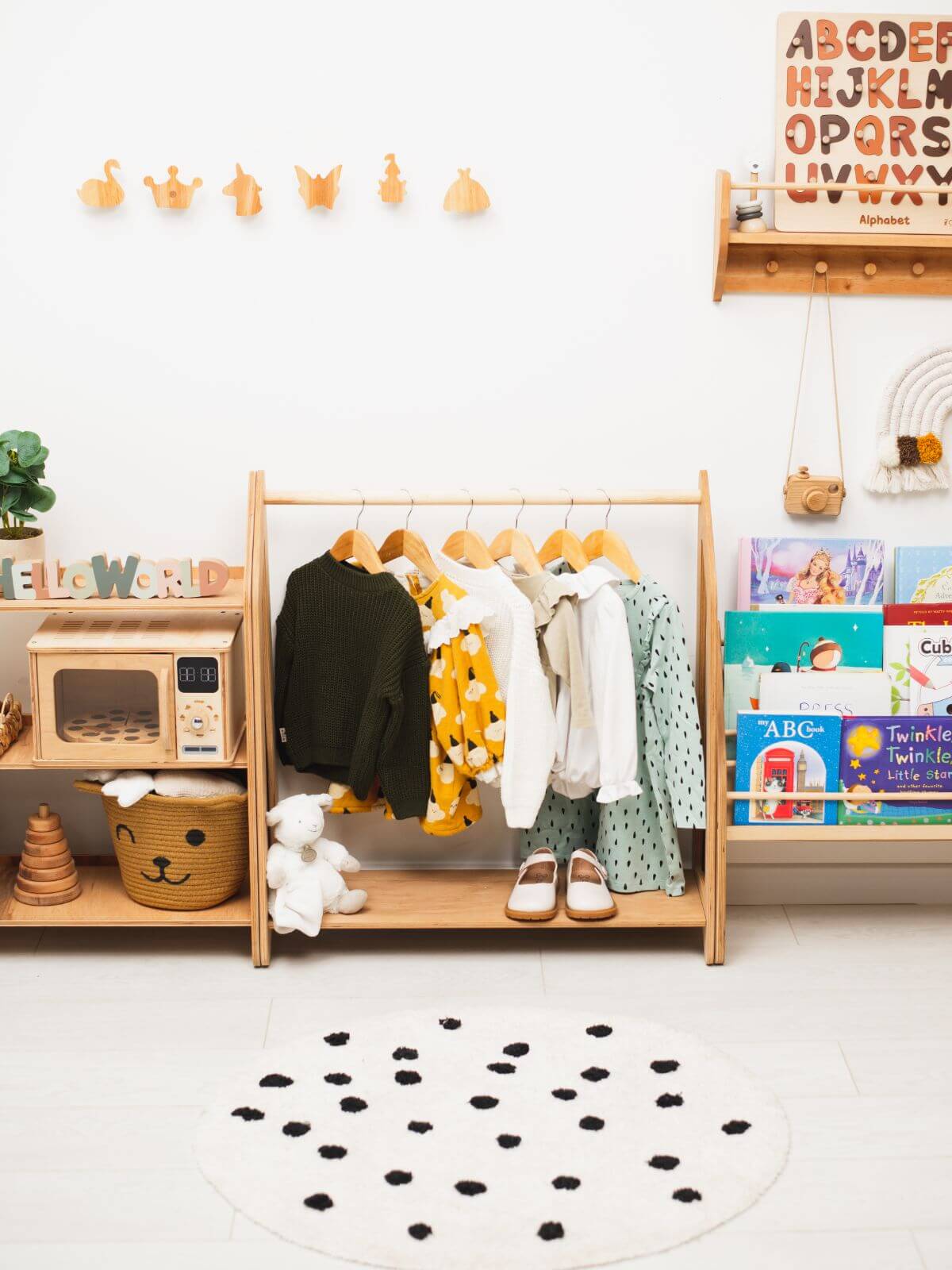 Toddler Playroom Set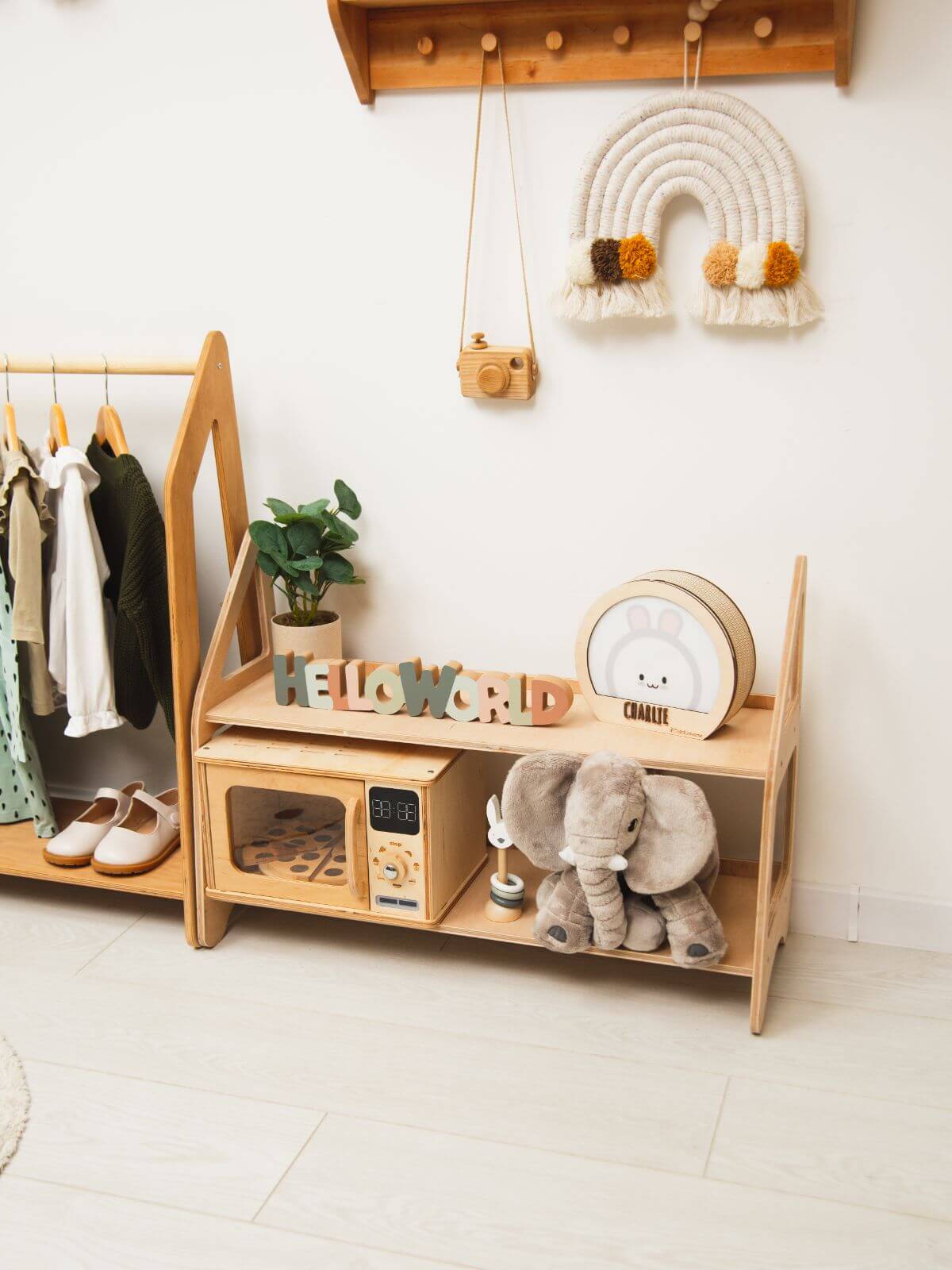 Make a nursery, kid's bedroom, or playroom more welcoming and functional by incorporating this superb 3 piece toddler furniture set! Crafted from eco-friendly materials, the package includes items of the right height for your child. Perfect for any interior, the set looks best in a Montessori-inspired setting.
Add a pinch of educational sense to your kiddo's environment with a minimalistic bookshelf! Part of a toddler room furniture set, it is a front-facing unit crafted so that little ones can easily access the books/toys stored on it. Ensure to rotate books regularly to encourage more organization, tidiness, and interest in printed materials in kids. Our special toddler playroom set includes a roomy shelf – a win-win option to promote play and learning, as well as encourage decluttering.
The shelf can easily accommodate all baby stuff – from playthings to educational materials. Besides, it helps keep all the toys and books at the level of children's eyes. The little ones are free to engage and explore all items on their own terms. Finally, the set of matching childrens playroom furniture wouldn't be complete without a clothing rack. Let them self-express, pick and organize their favorite outfits while copying the things they see and love in you.
These simple activities build the kid's independence since tots make their own choices. Plus, they get an idea of what responsibility is when managing their clothes without your involvement.