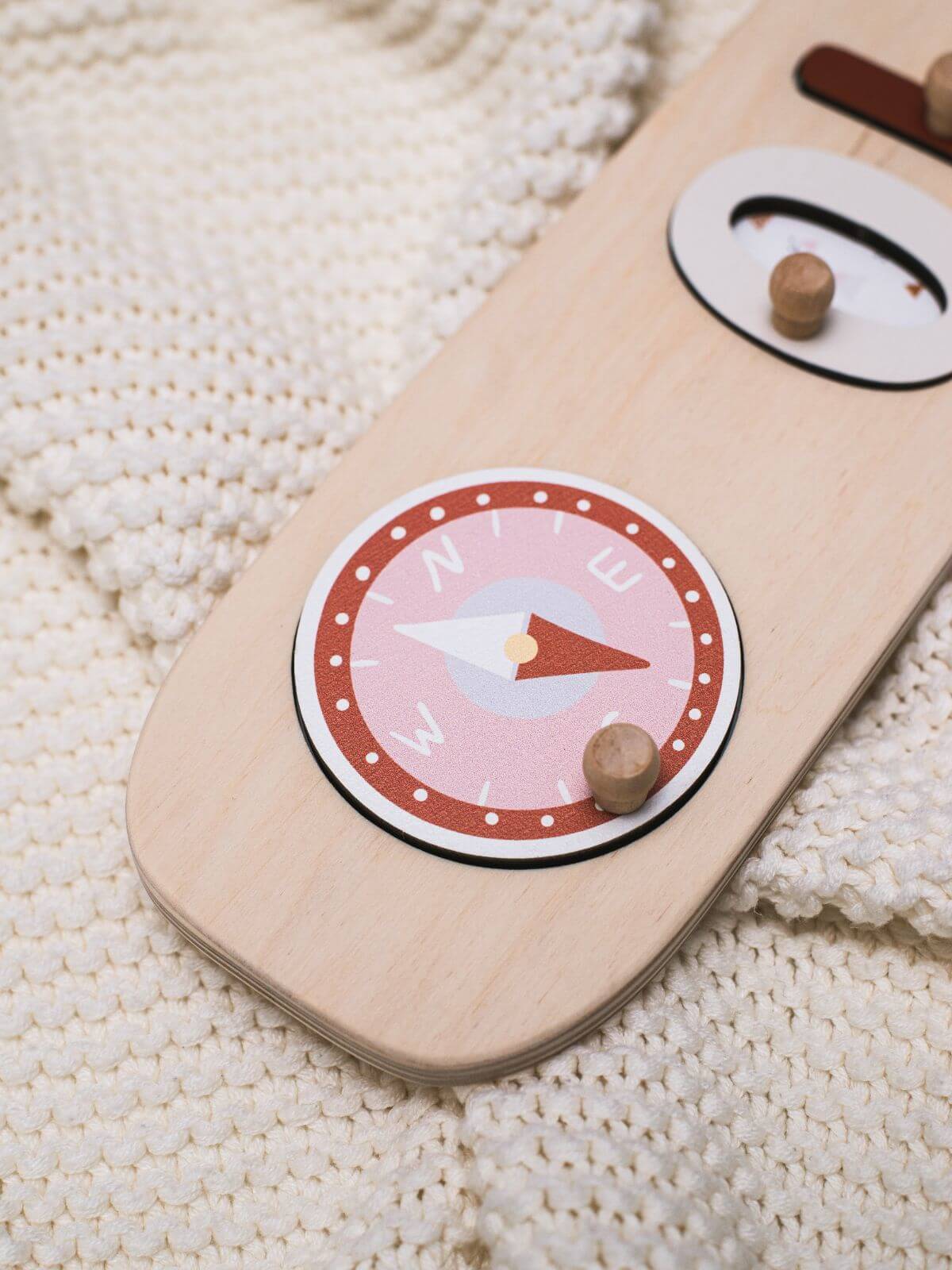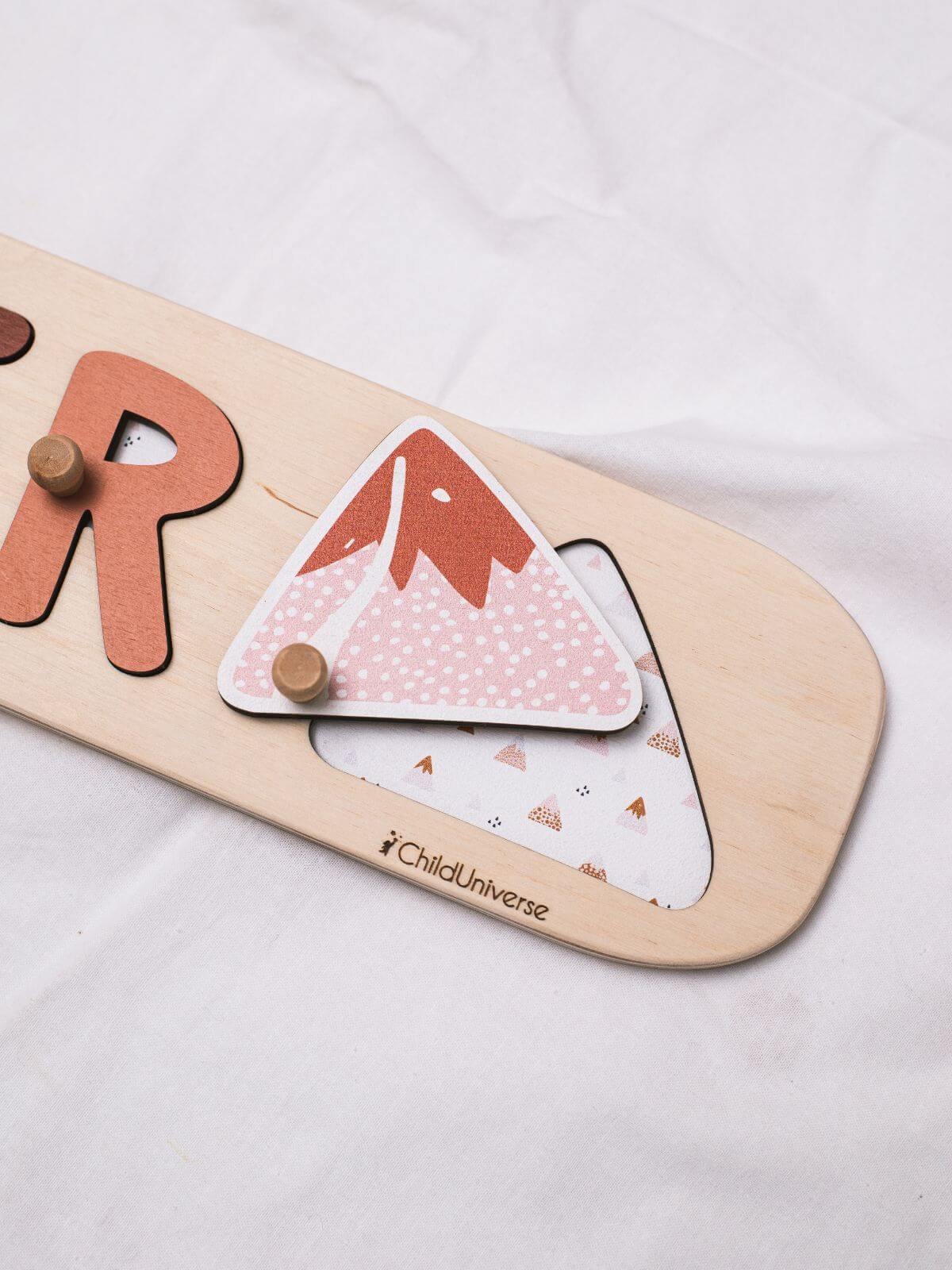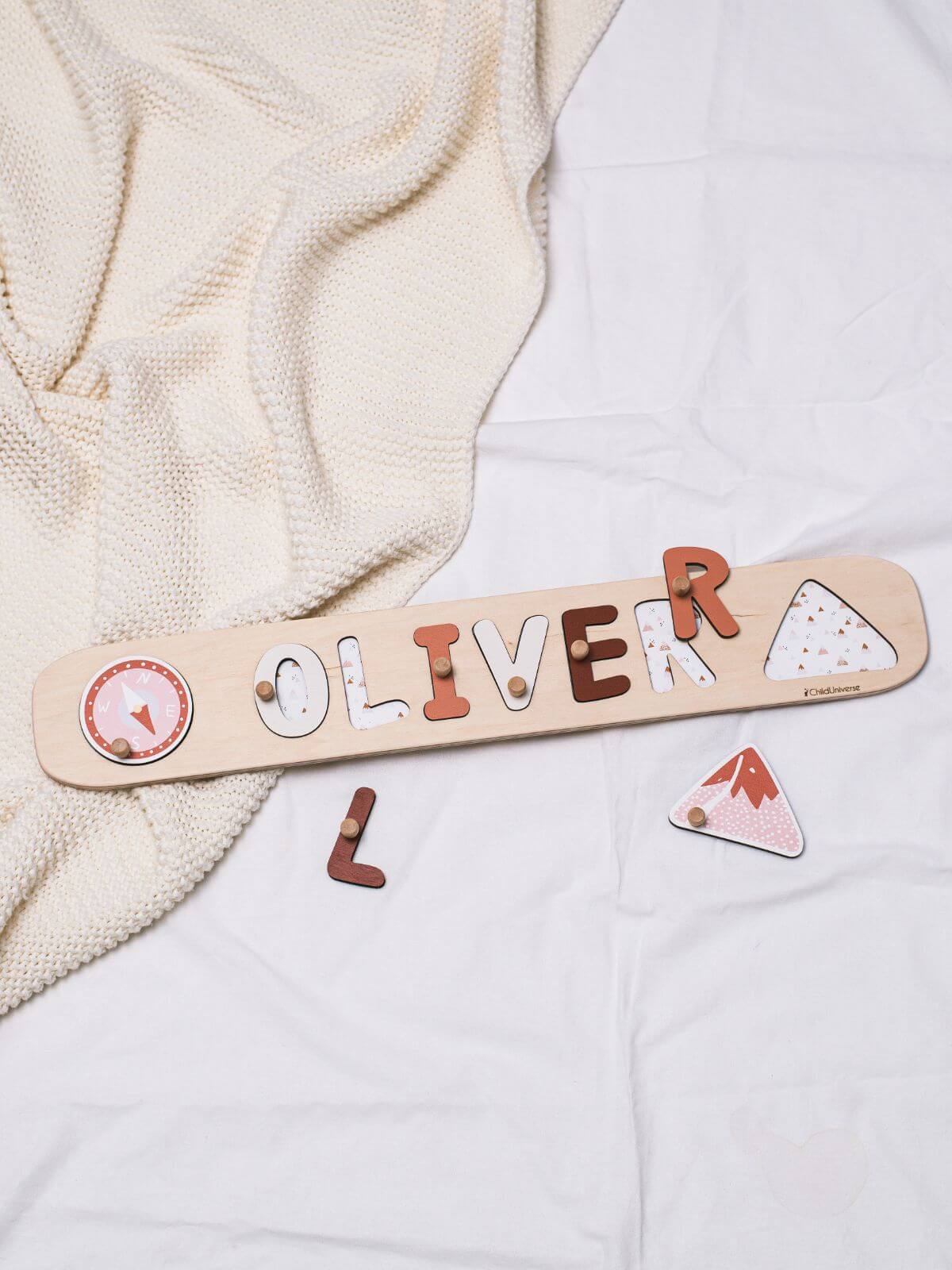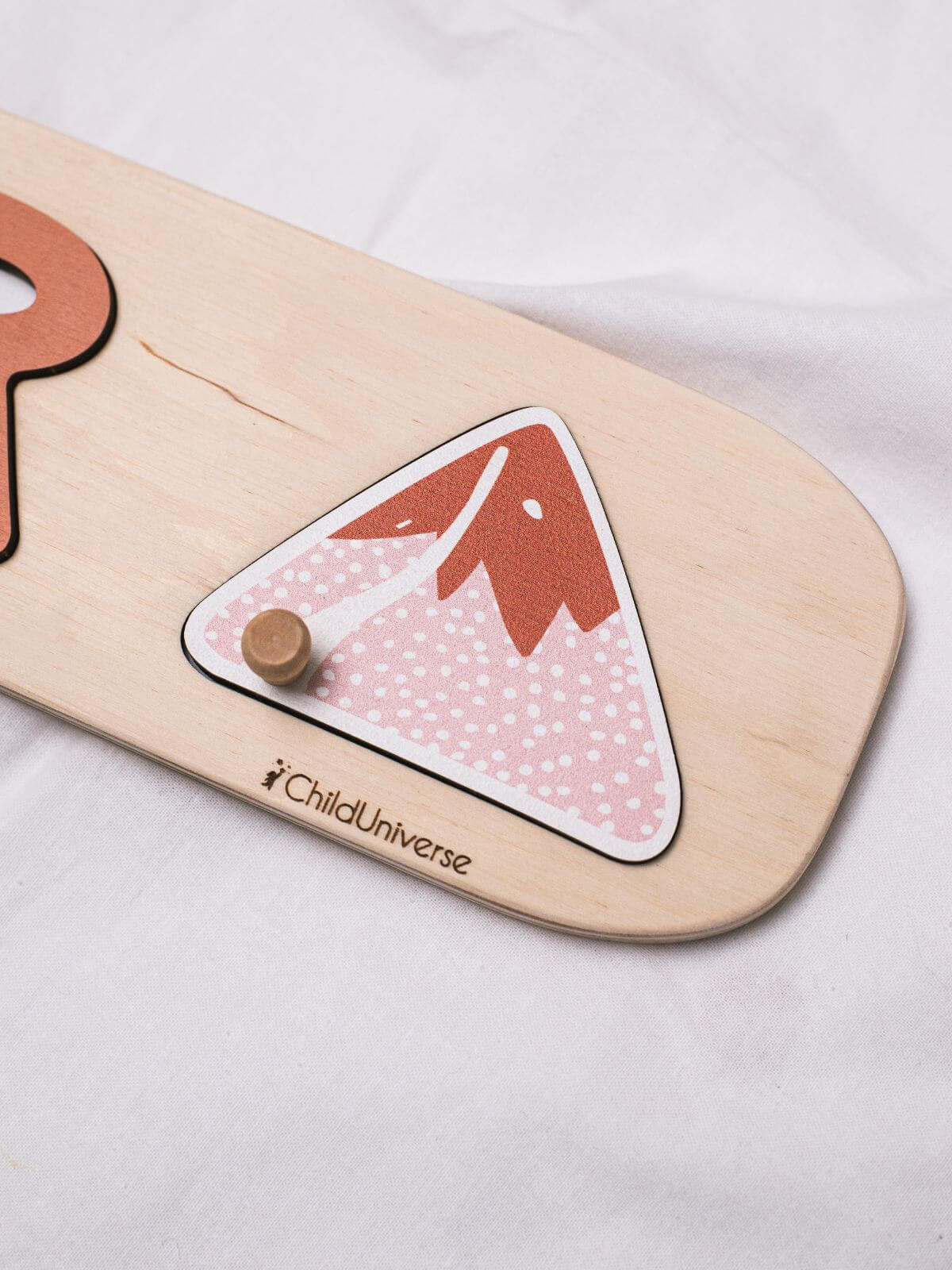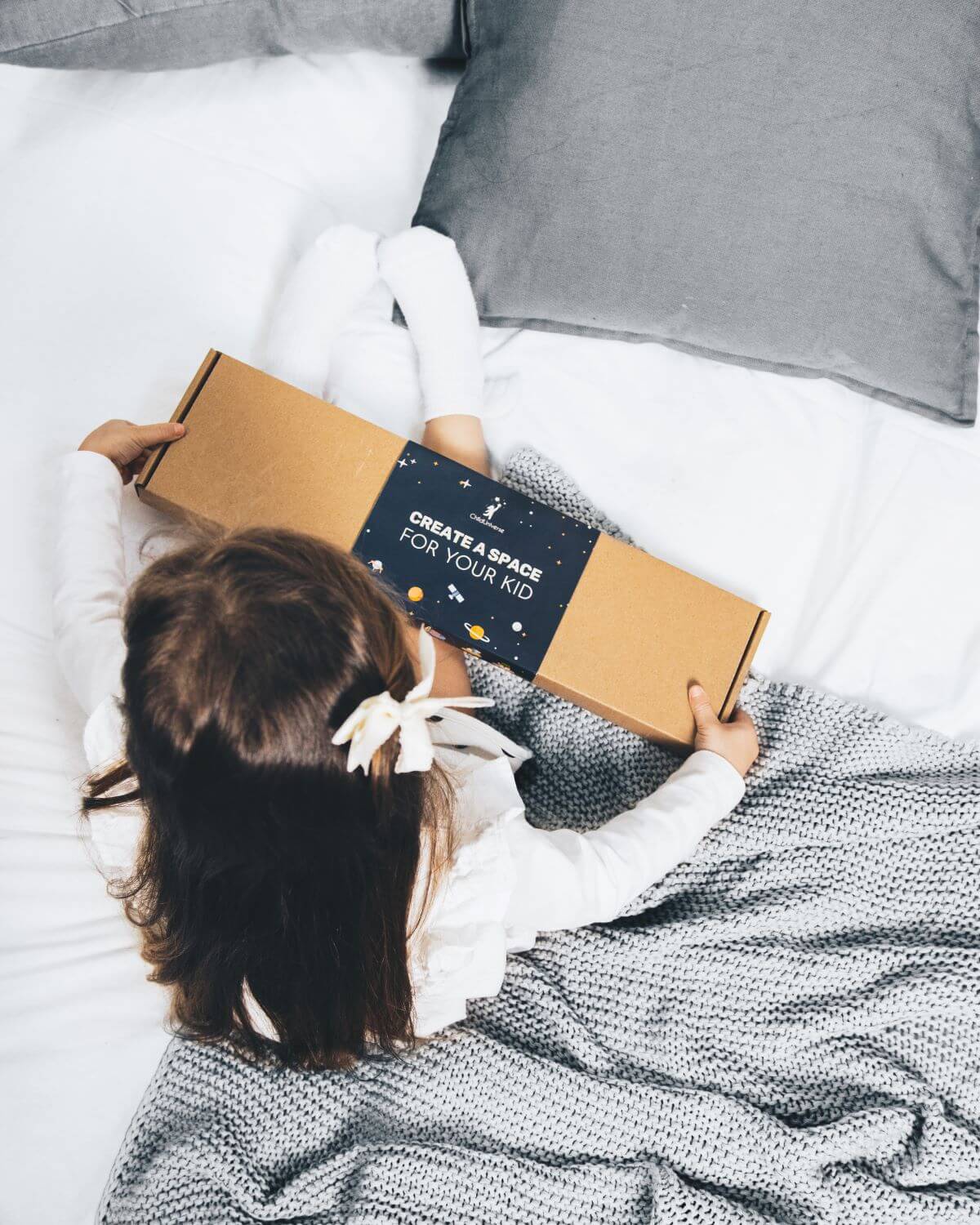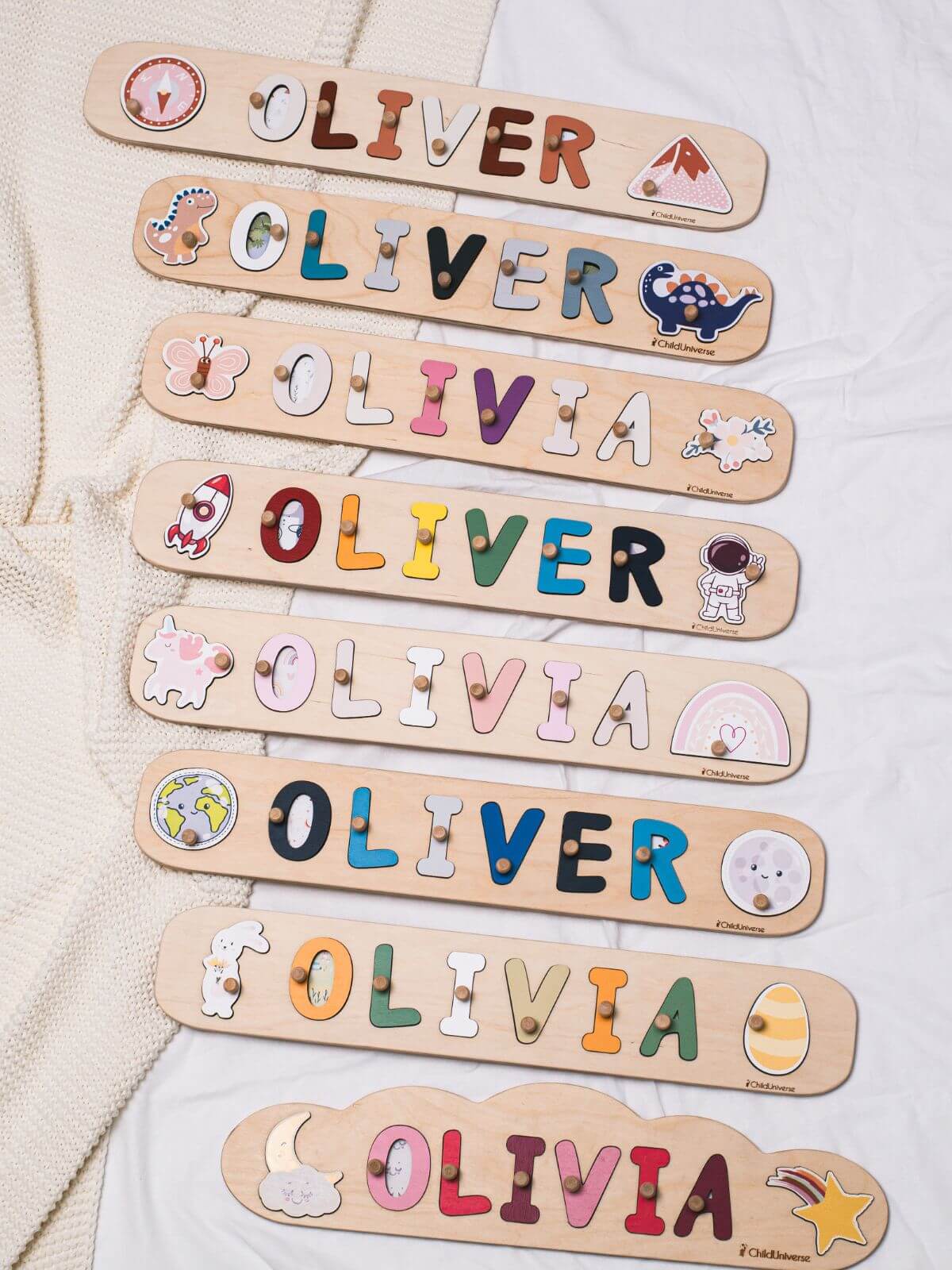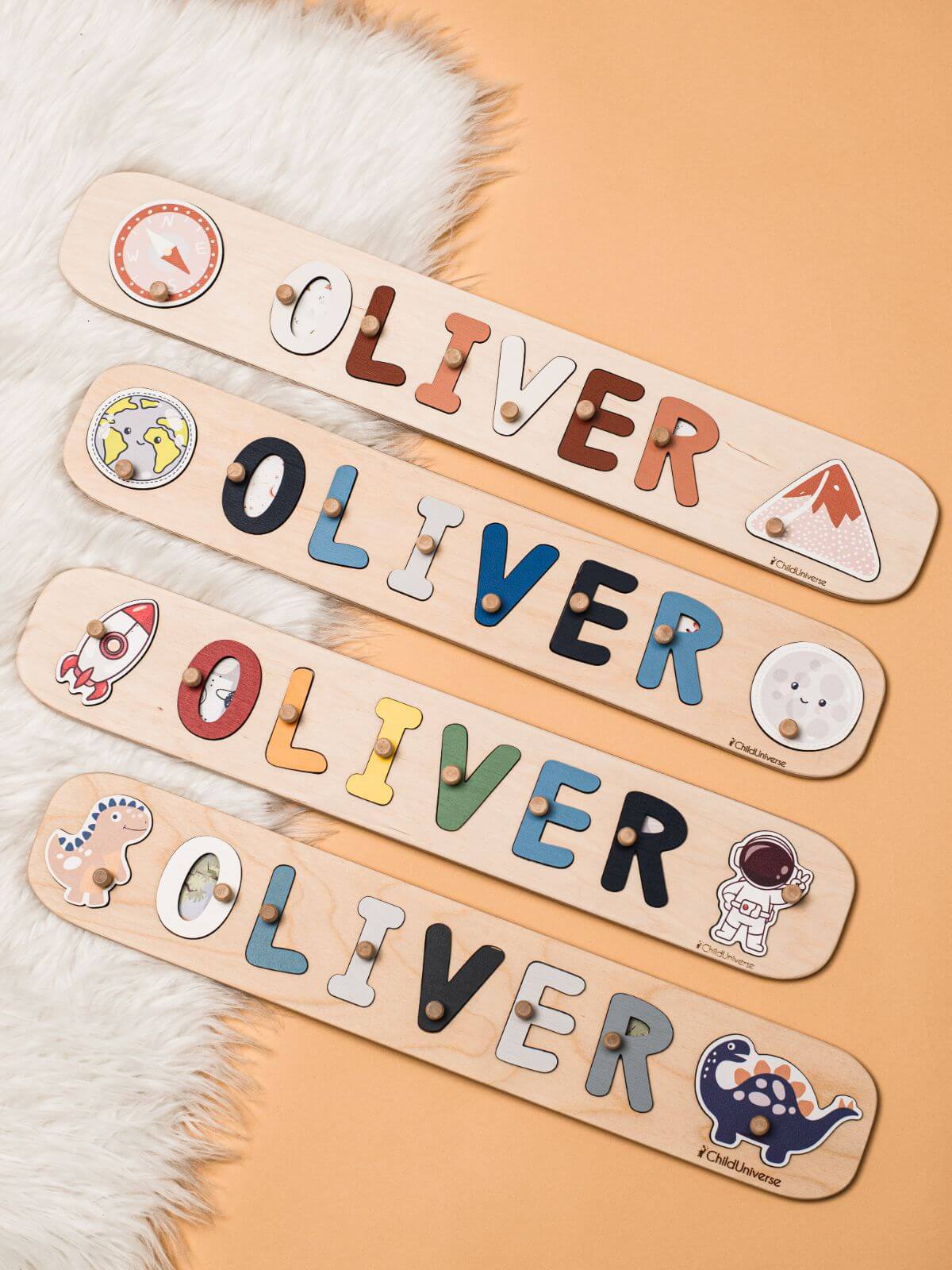 Mountain Name Puzzle
A gift to impress little explorers, our mountain name puzzle is a gorgeous and elegant learning toy that makes every other Birthday, Christmas, New Year's Eve, or any other occasion extra special.
The best thing about wooden name puzzle for kids is that they are a fun learning tool. Since childhood is the time to learn and discover, our puzzles will encourage spelling, name recognition, and fine motor skills.
Mountain name puzzle for toddlers is made of highly durable wood that is both eco-friendly and never goes out of style. Time-tested our products will become an excellent addition to the nursery interior when a young learner enters a new stage of development.
Our mountain custom name puzzle has an excellent nature-themed design that is gender-neutral. The colors' number used for the letters will vary based on the number of letters in your kiddo's name. Each letter is of the perfect size, making it easy to grab and play with.