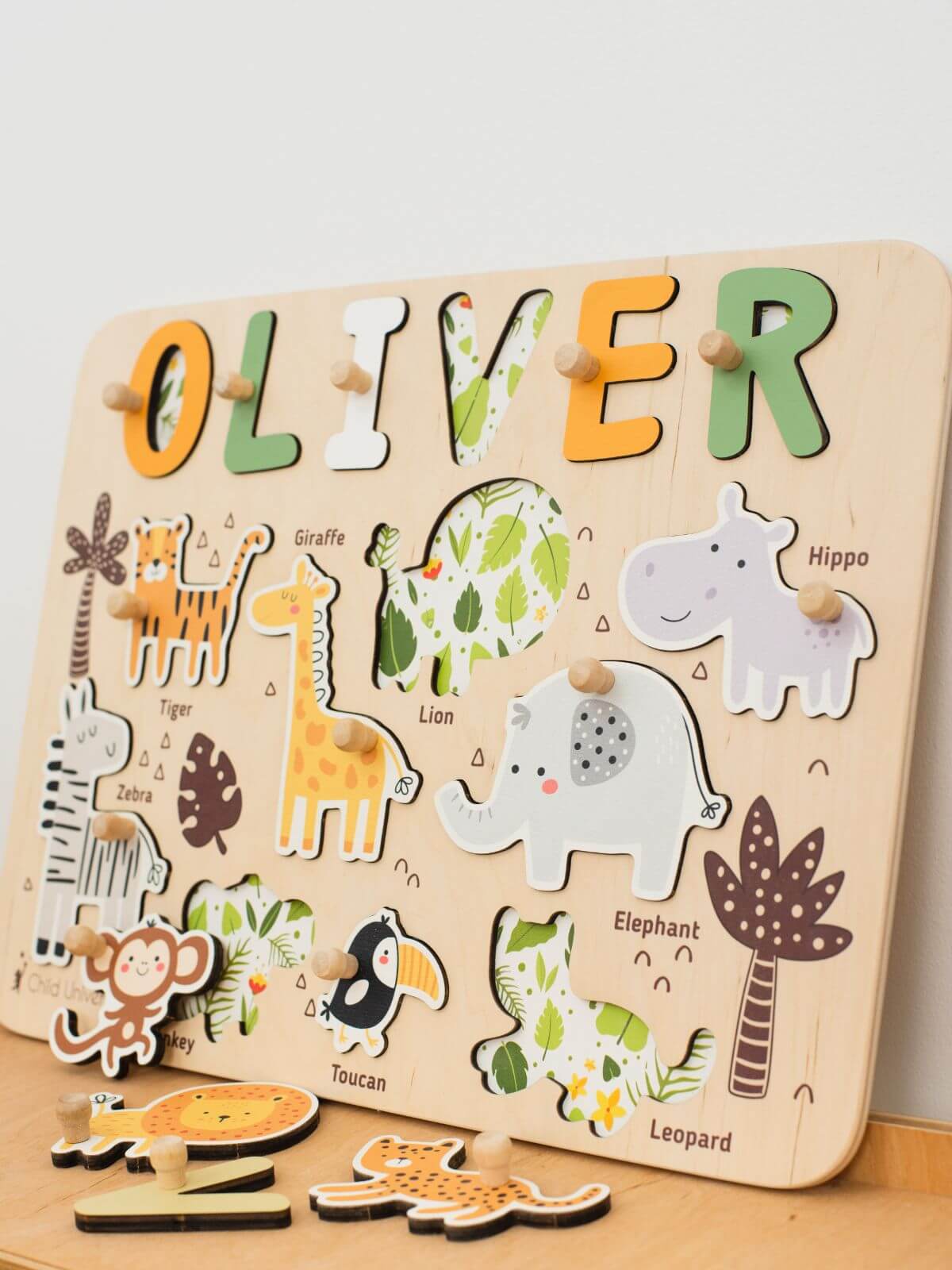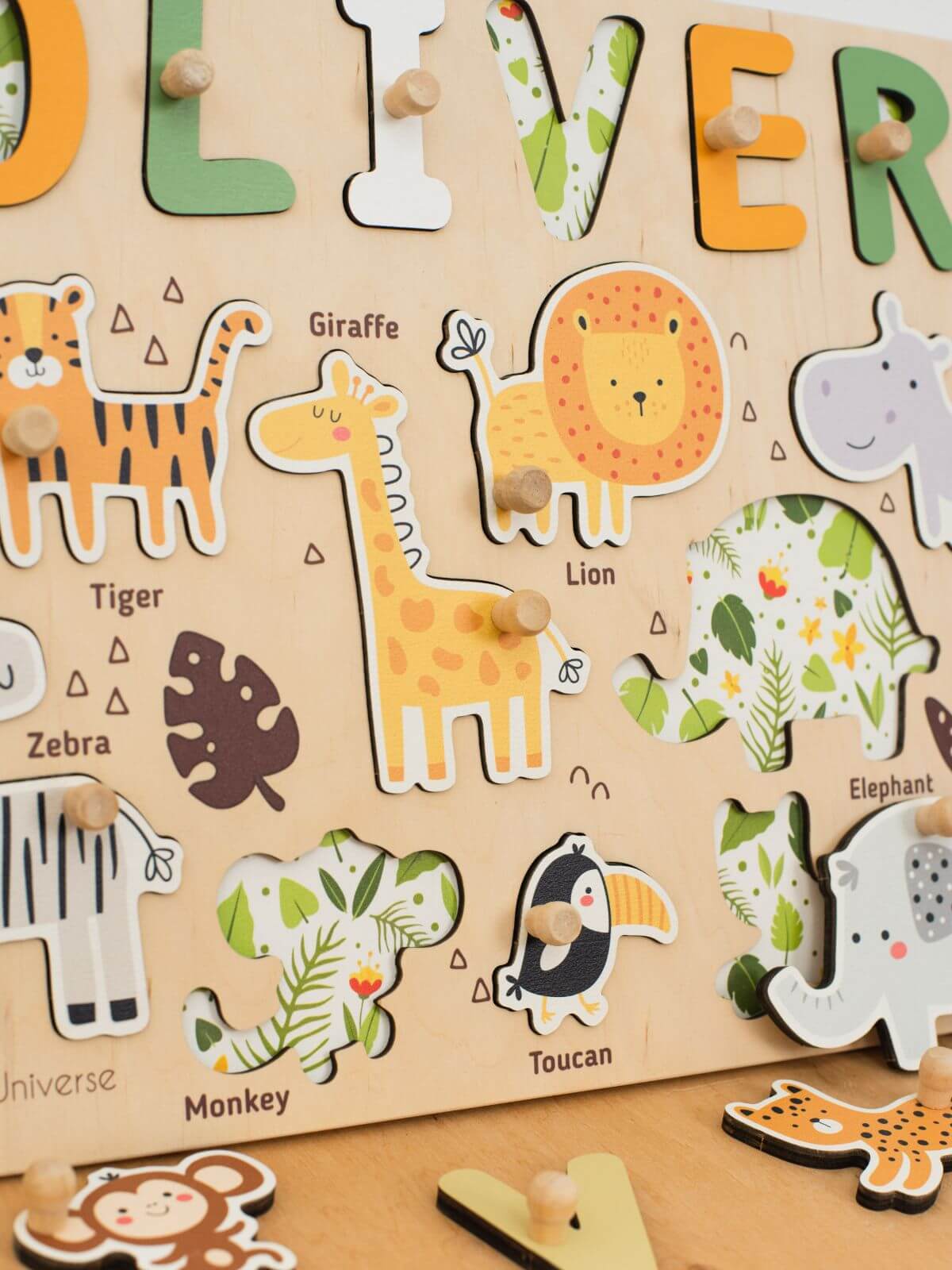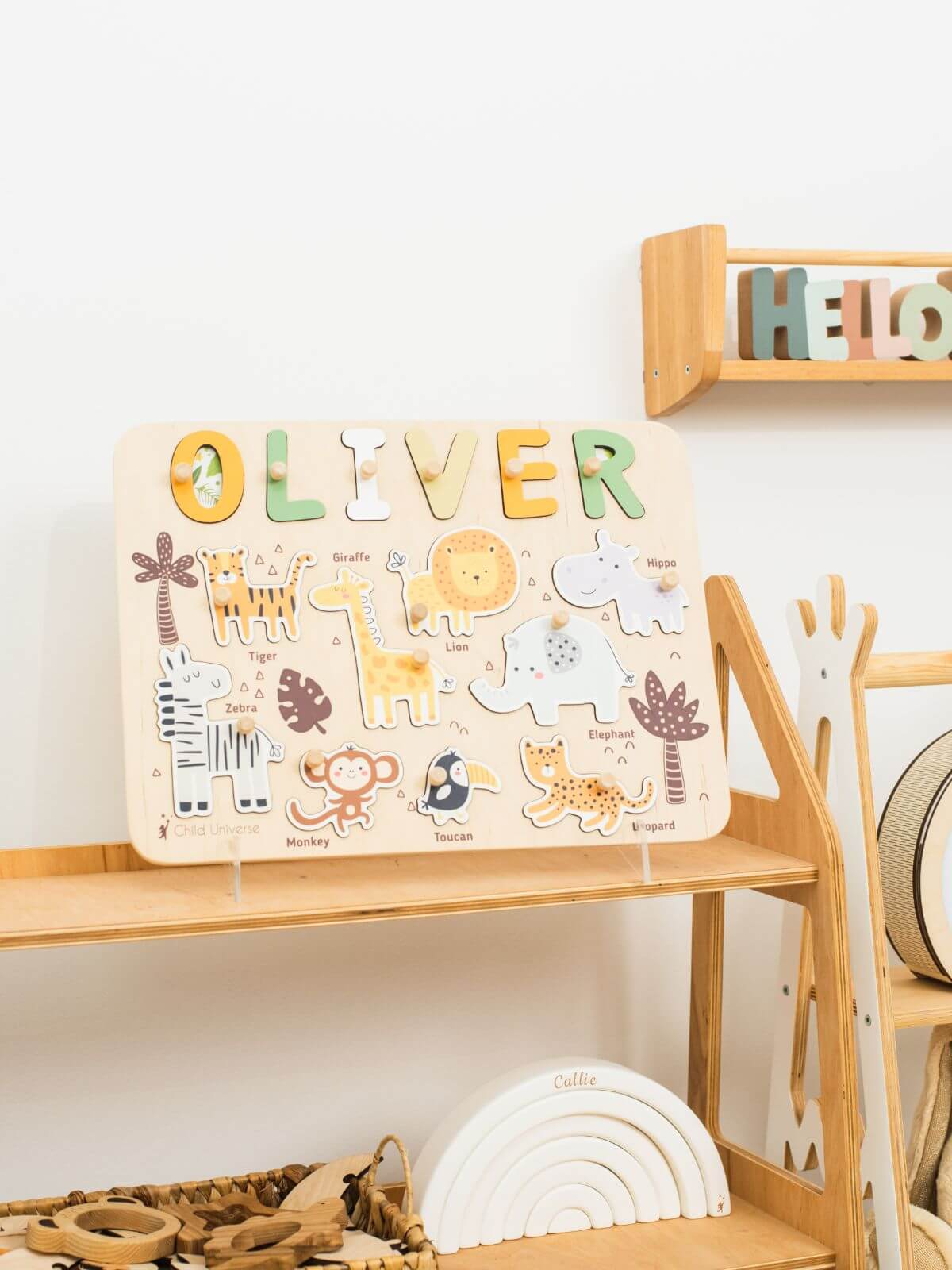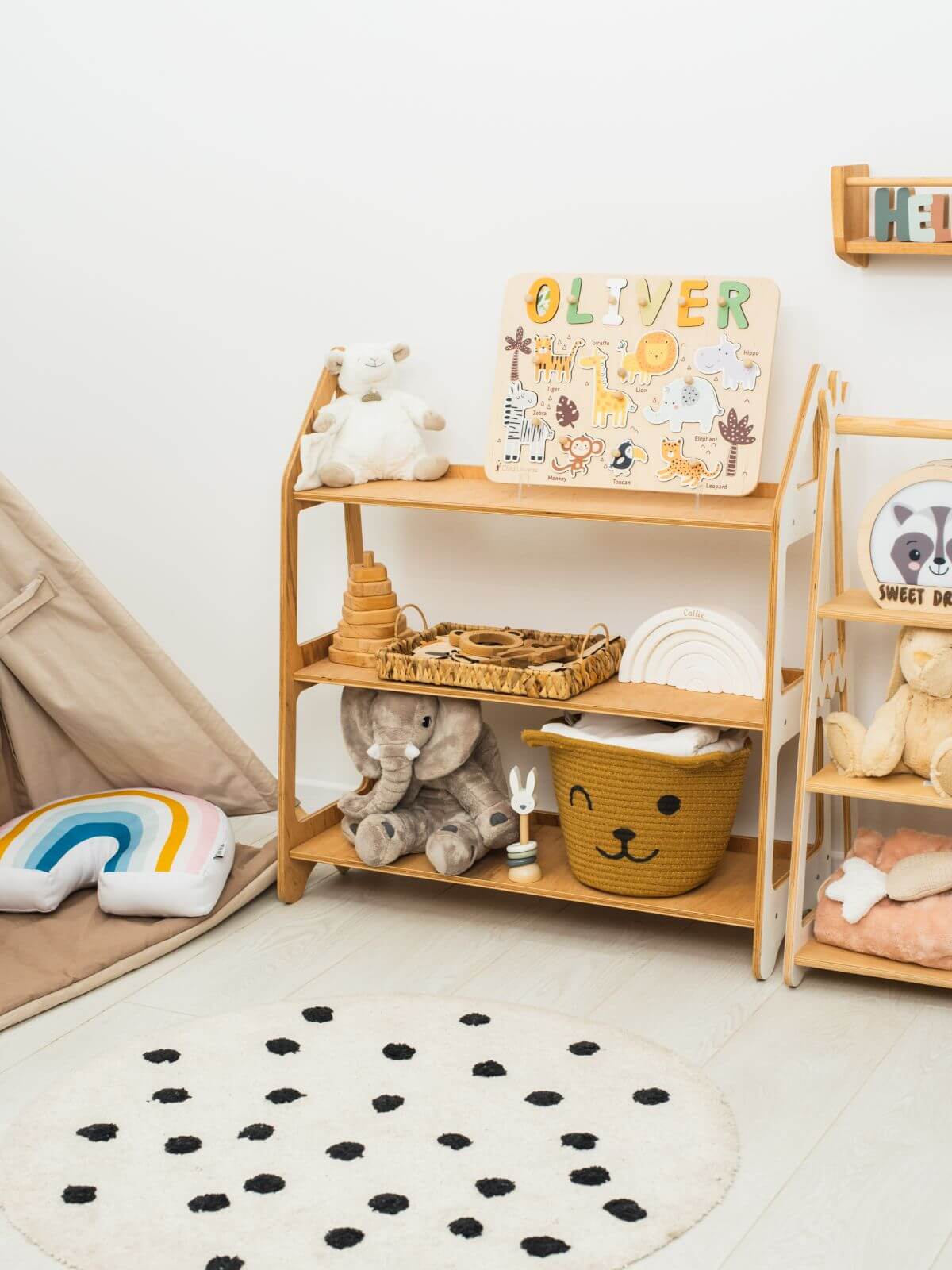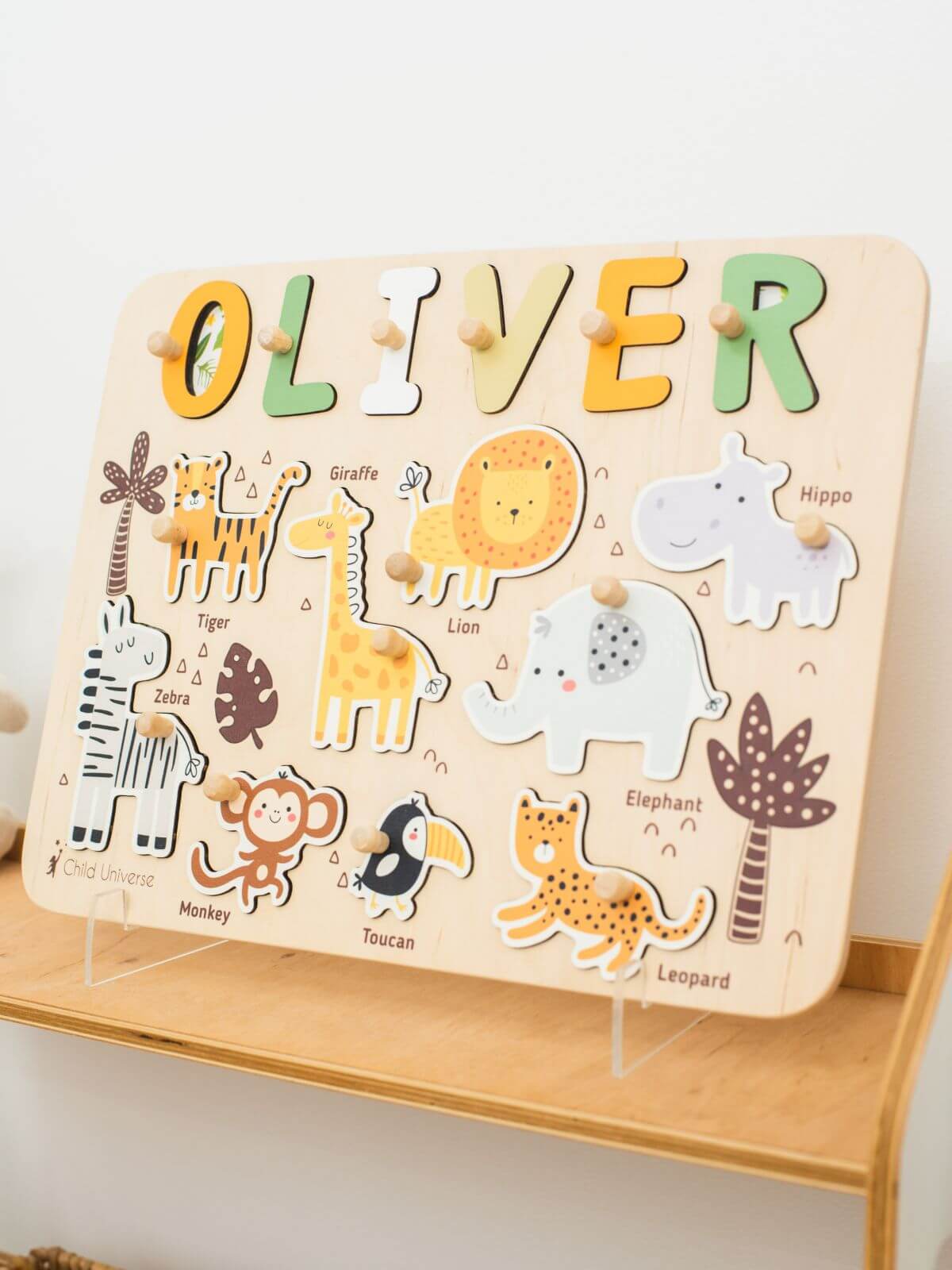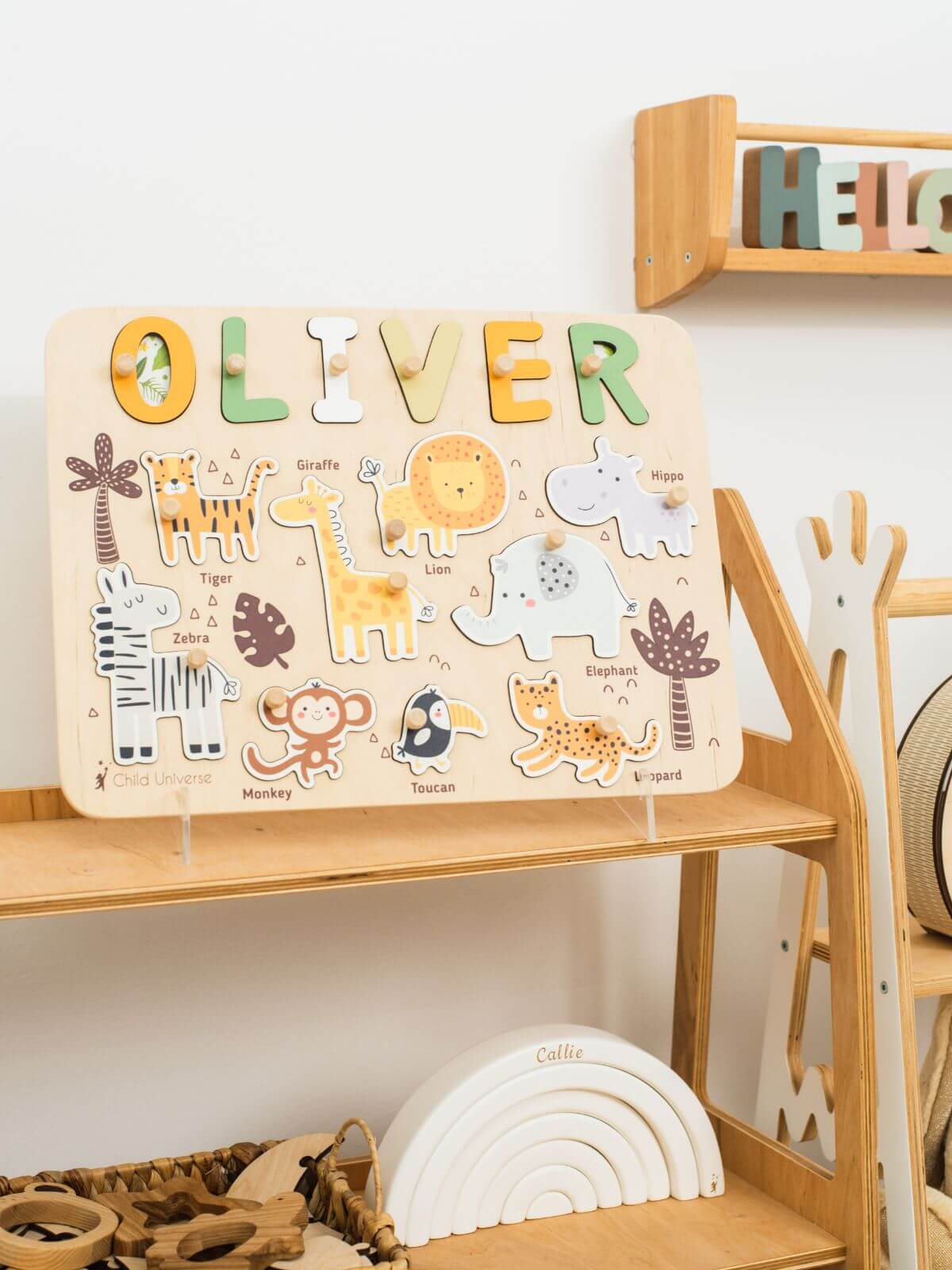 Name Board Jungle Theme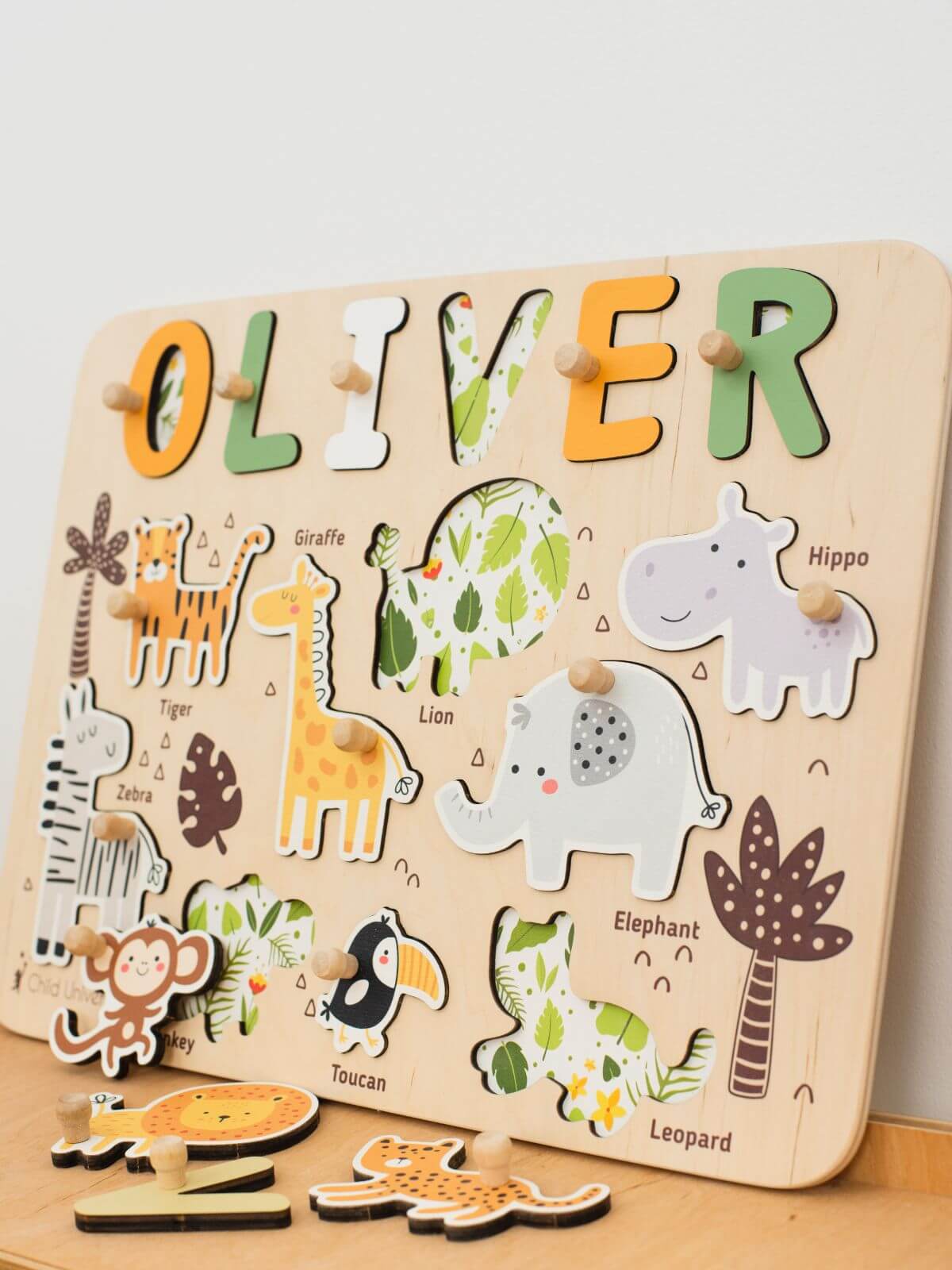 Introduce your child to the world of jungles and make their learning experience more exciting and fun! Our learning board for toddlers is handcrafted to help kids move through a certain stage of development. Made of earth-friendly and durable material, the wooden animal puzzles for toddlers are 100% safe for kids and easily stand the test of time and their little fingers.
One of the reasons our animal puzzle for toddlers long board is a hit is because the board boosts fine motor skills, logic abilities, name spelling, and self-esteem in a child. Order a personalized name puzzle with animals and your kid's name on it. Or get it as a Birthday, Christmas, Easter, House Warming, Thanksgiving, or New Year's Eve gift to please even the most challenging giftees.
First, you order a wooden animal puzzle for toddlers for learning and then use it as home decor when children get older. The piece looks good and heart-warming in any interior.