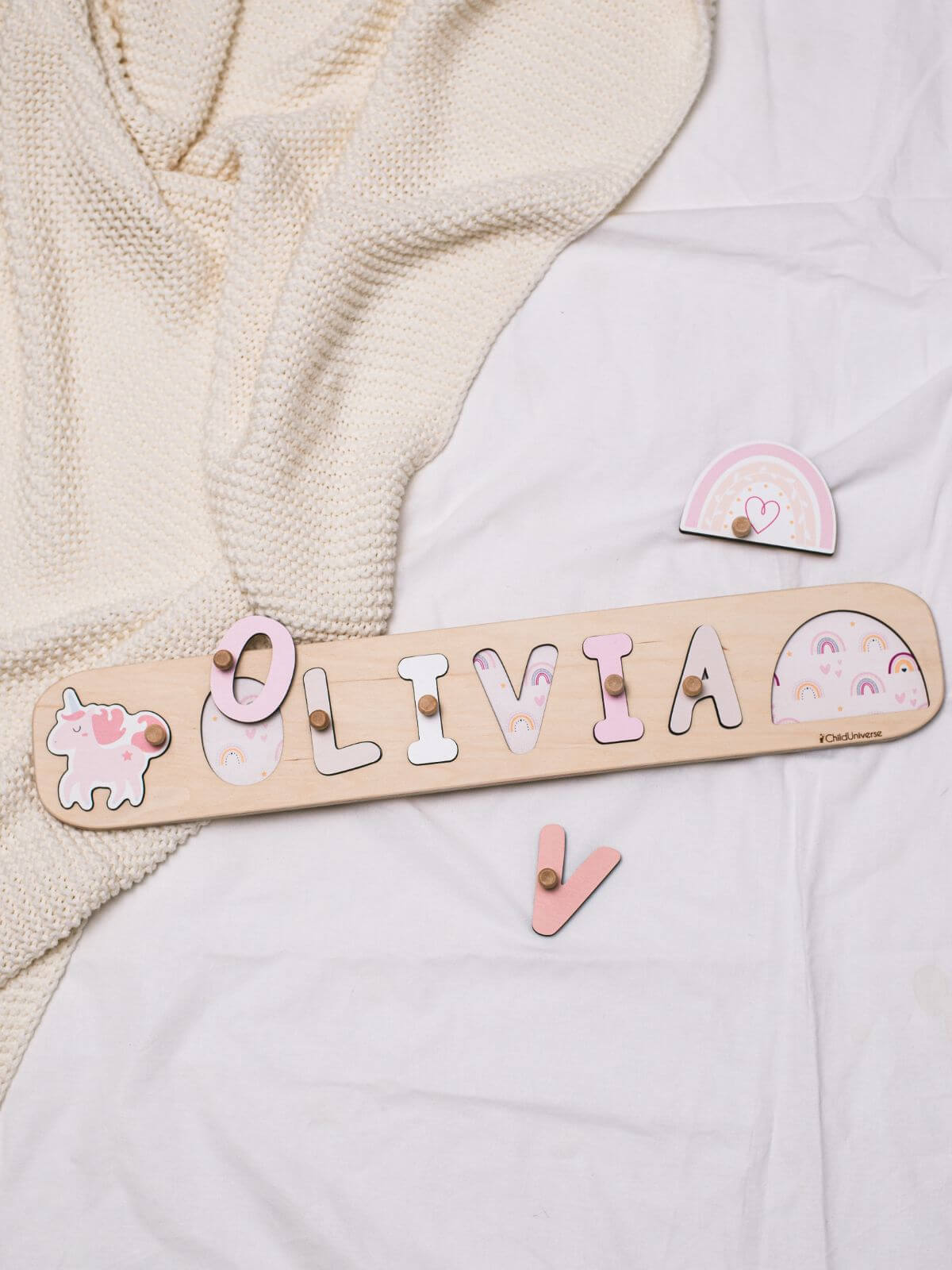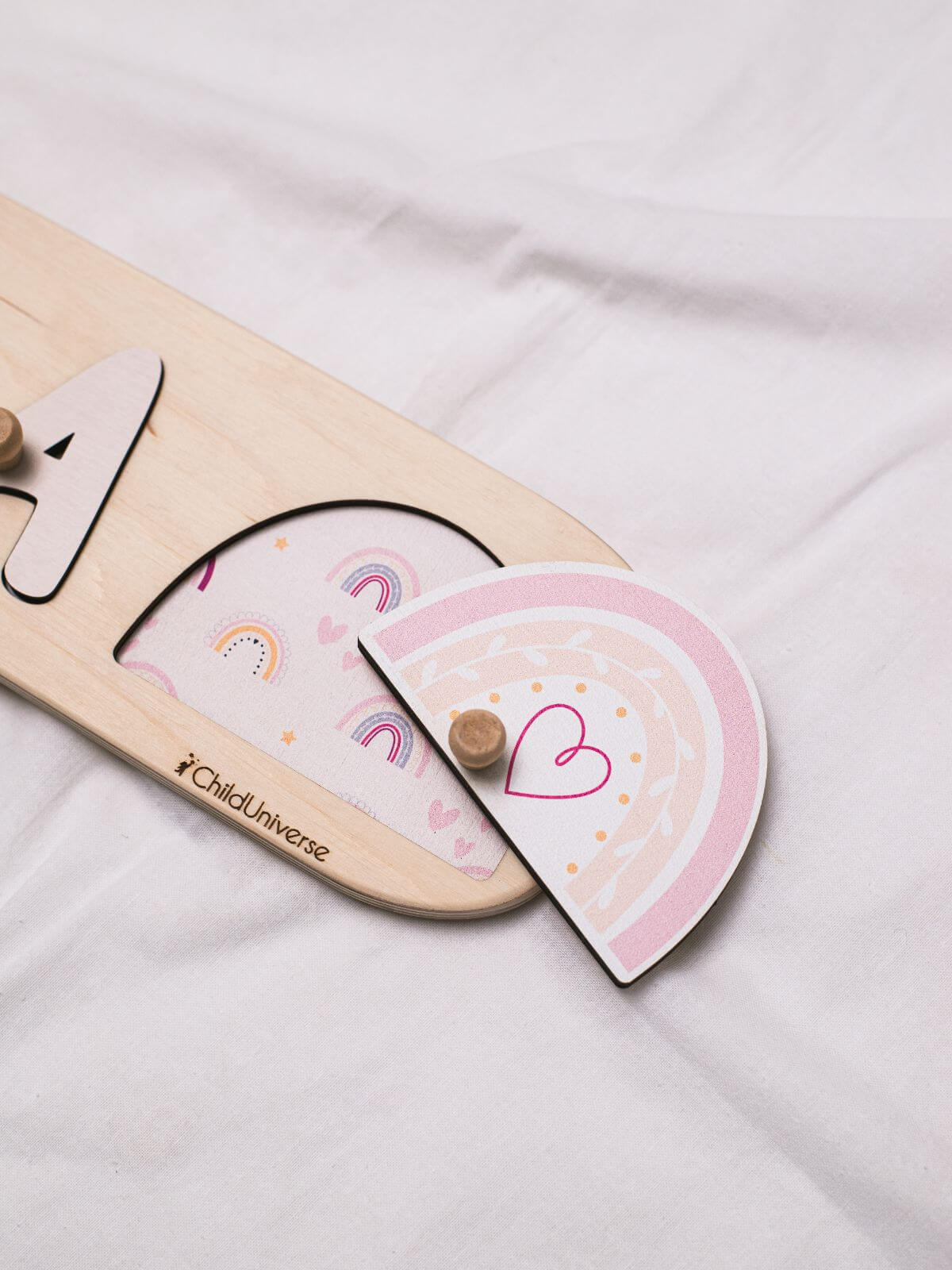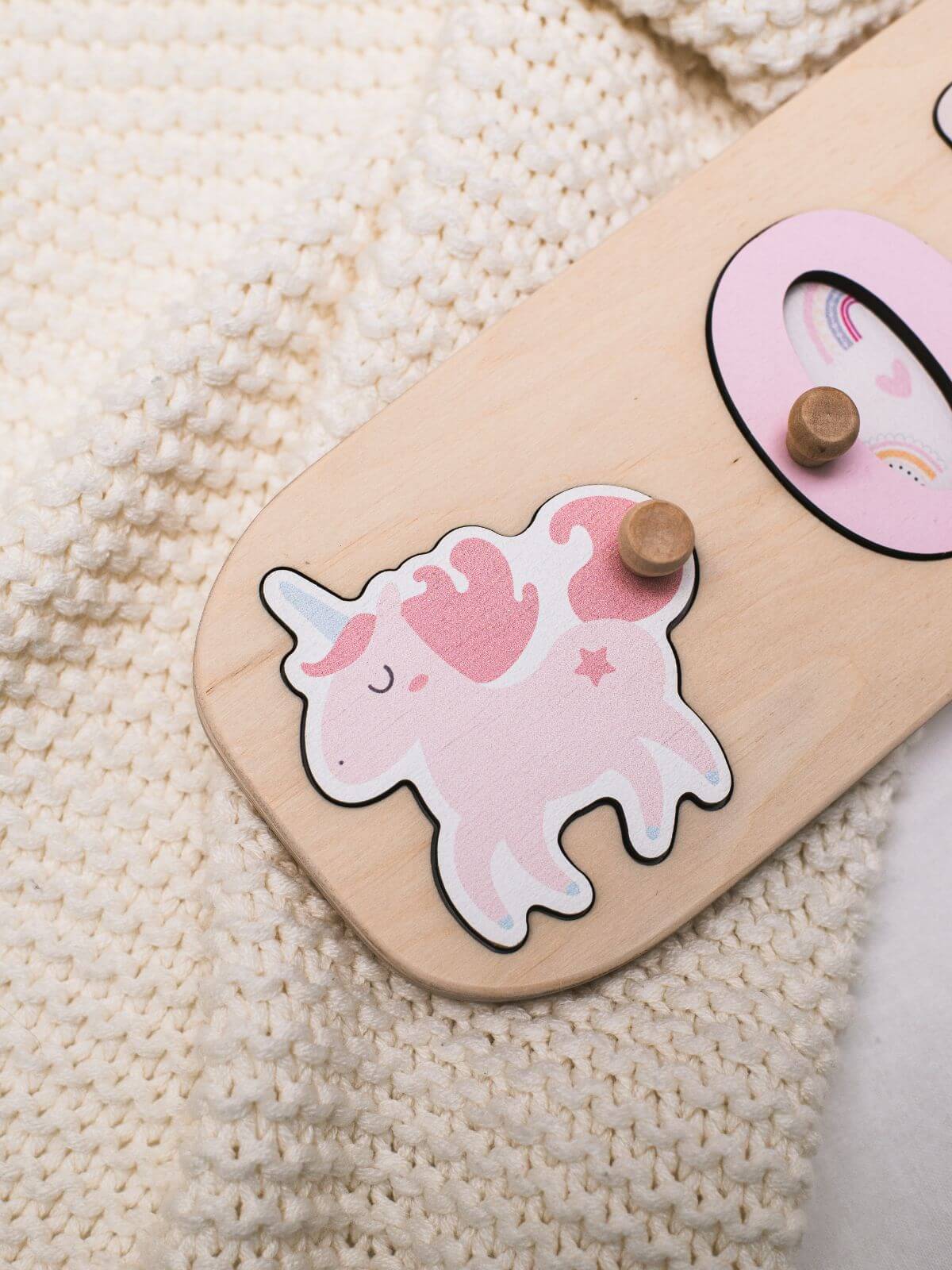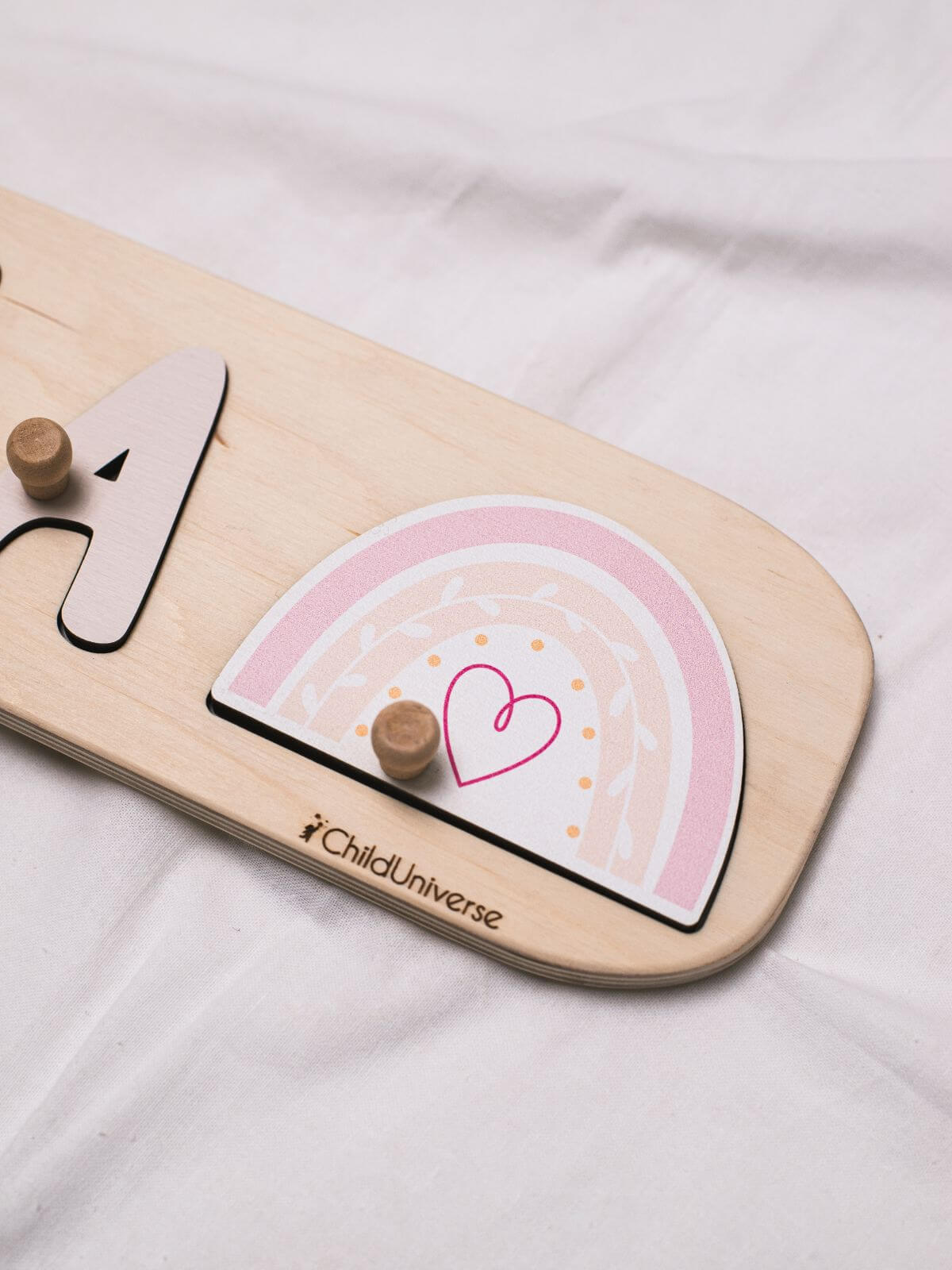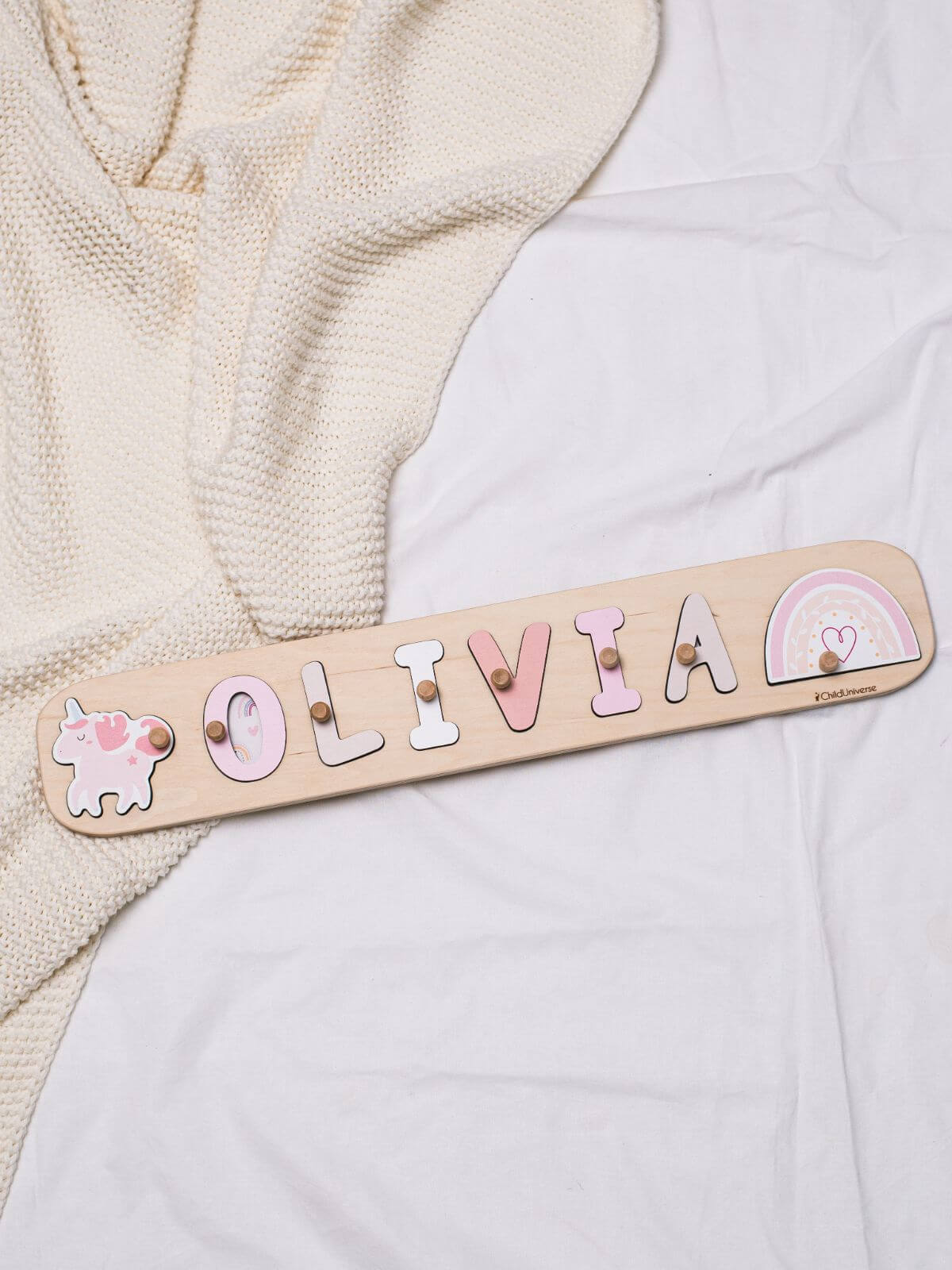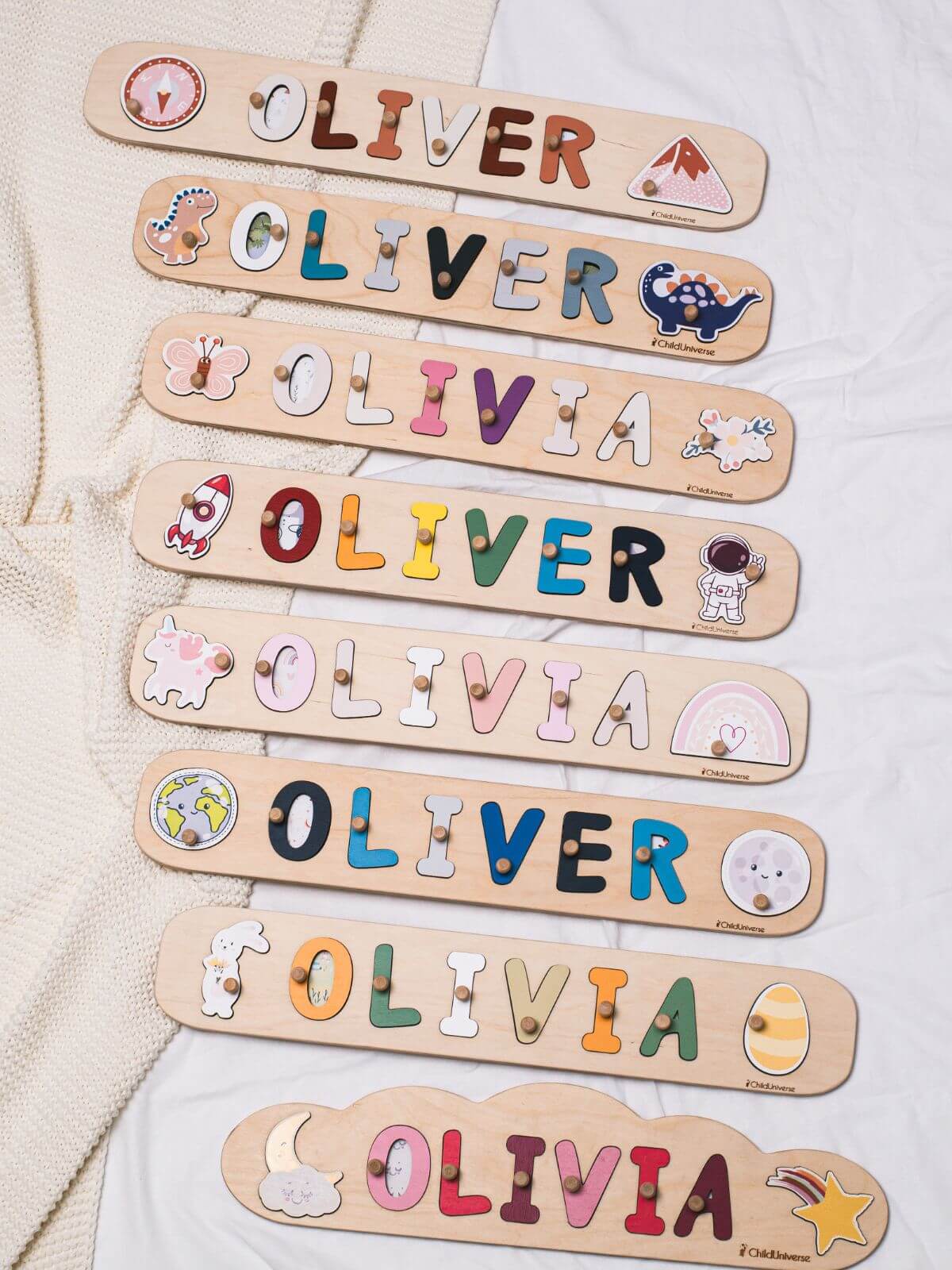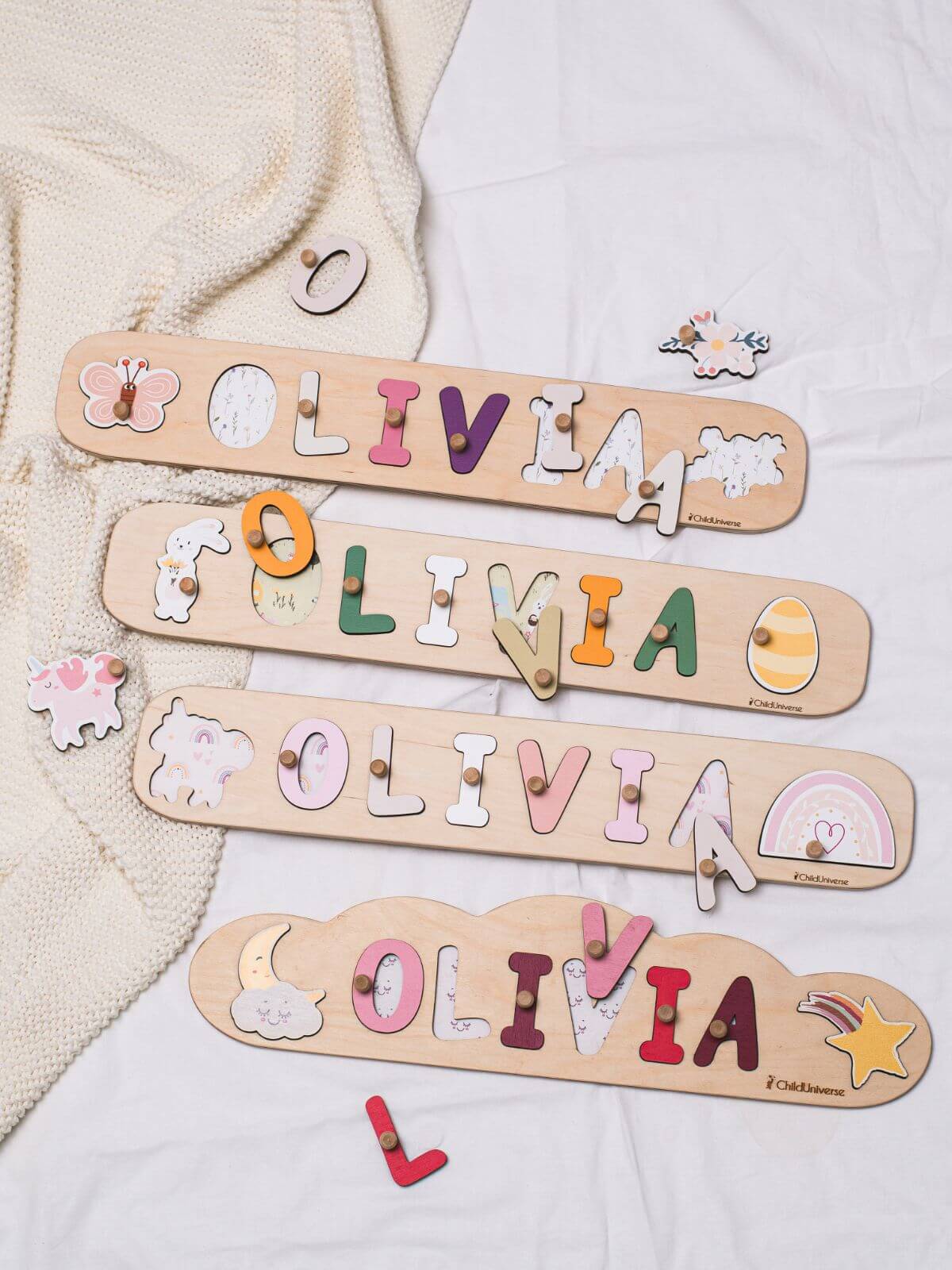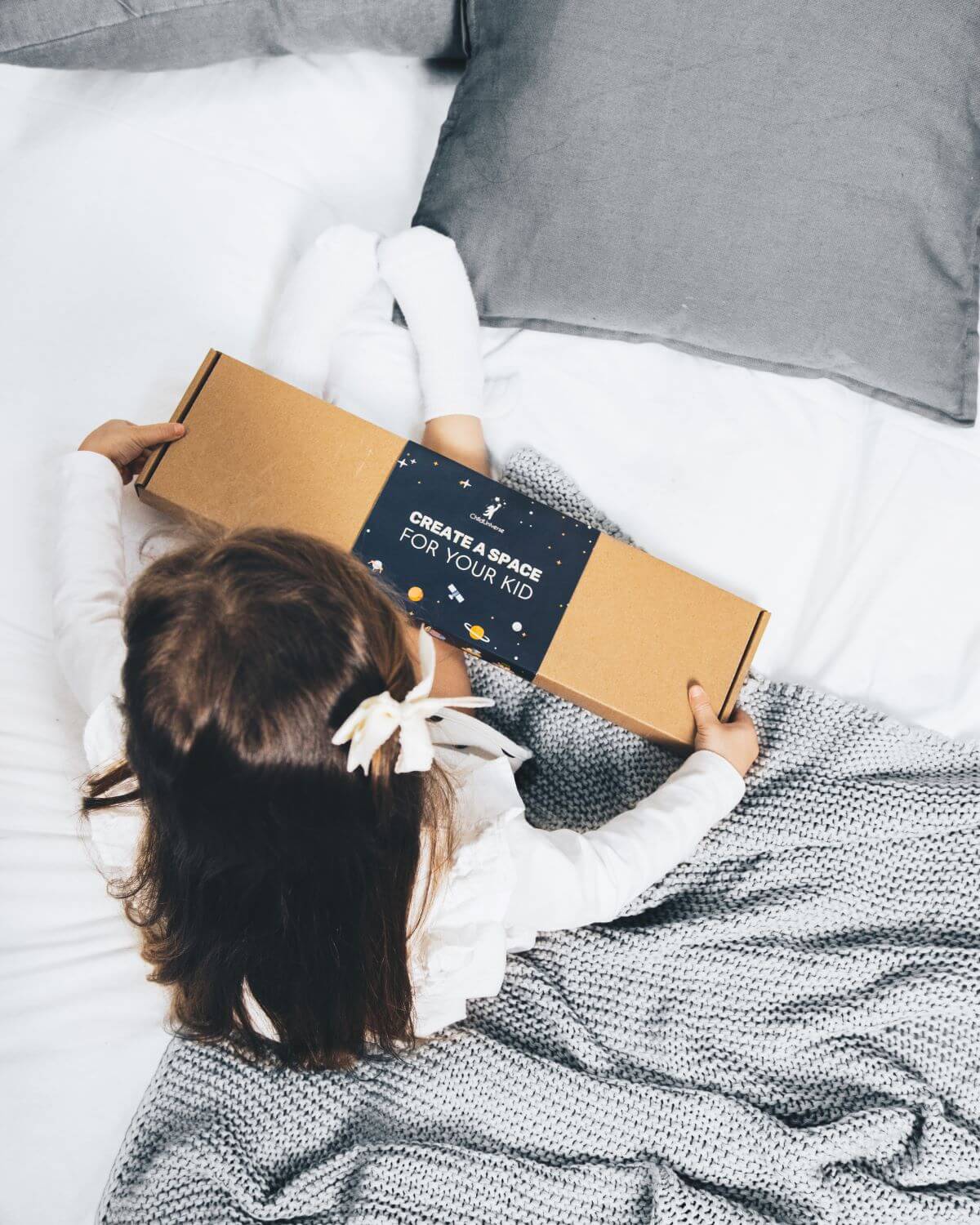 Name Puzzle With Unicorn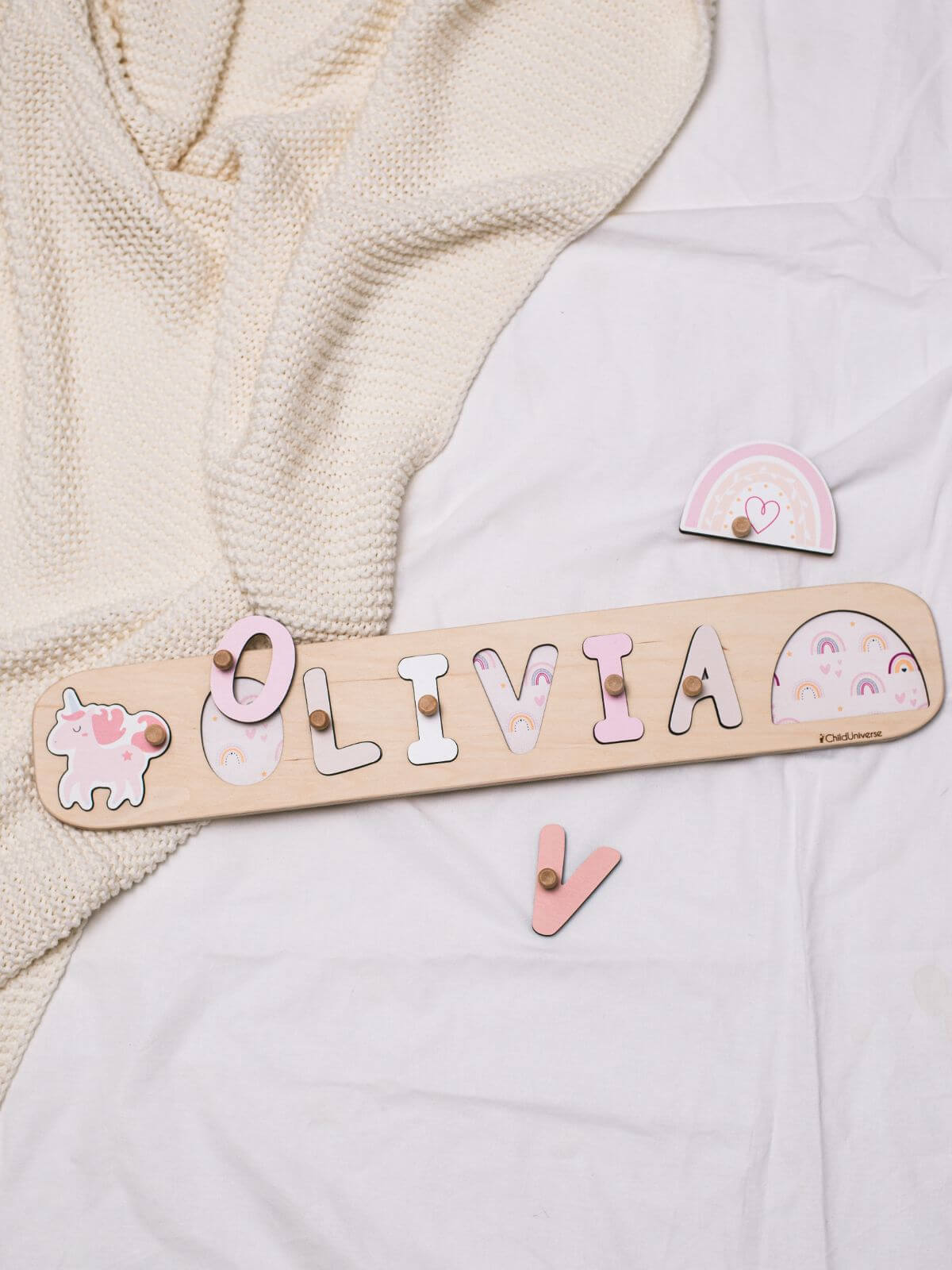 With our wooden unicorn toys, it comes naturally for children to entertain themselves. We worked out all the details to make the puzzle an exciting addition to the make-believe world, a helpful learning tool, and a stylish nursery décor.
Order personalized custom name puzzle for kids to wow them on Christmas, Easter, Thanksgiving, or any other special occasion. Make the Baby Shower party more special for a mom-to-be with the gift she will actually use!
The wooden name puzzle with unicorn and a pinkie rainbow is an excellent toy for independent play. Kiddos learn to amuse themselves, solve problems independently, and engage their imaginations to build fantasy worlds.
Unicorn toys for 2 year old is vital for kids' development. Not only will they promote motor skill development, but they'll also encourage better learning and let the creative muscles of little ones work at full power.