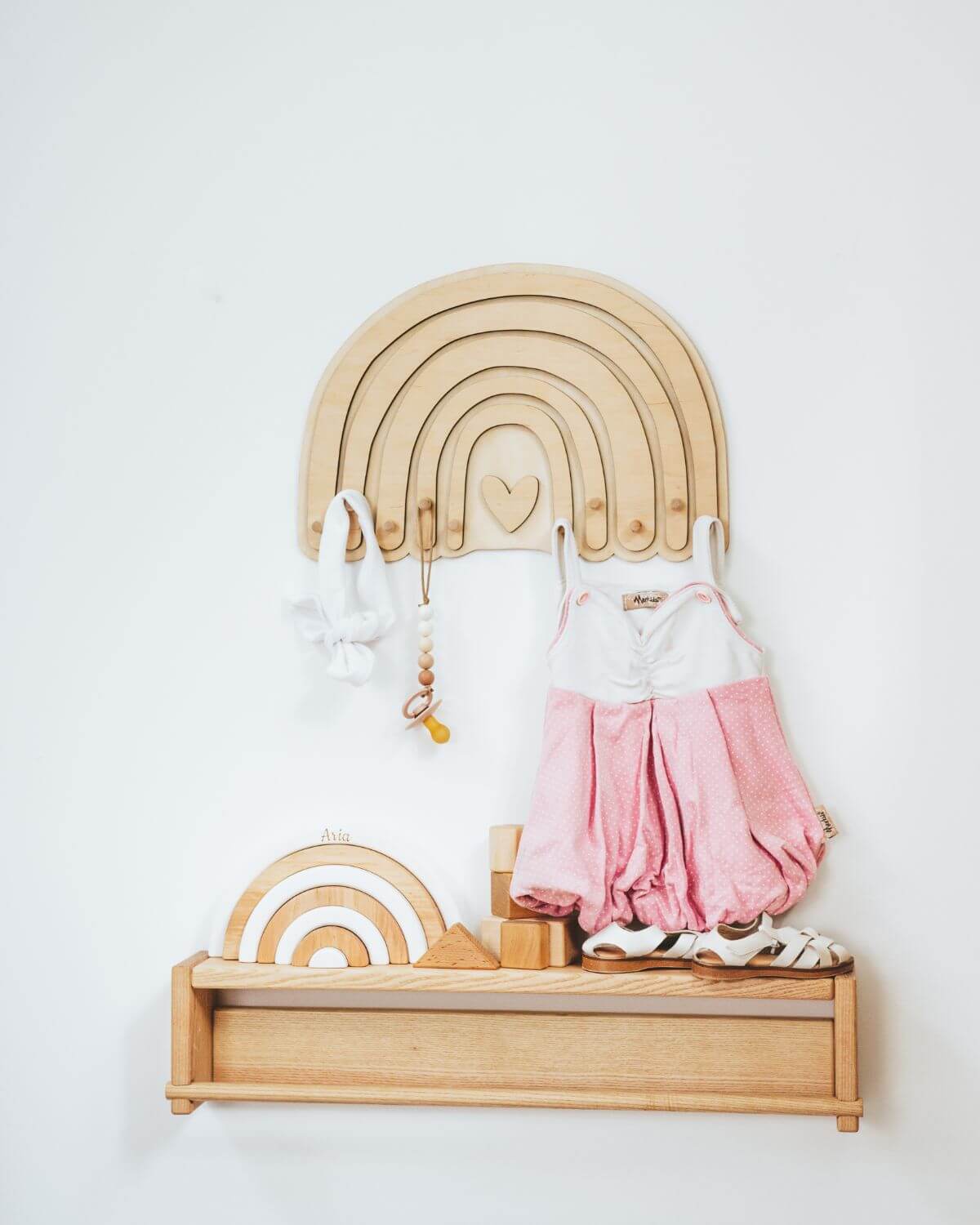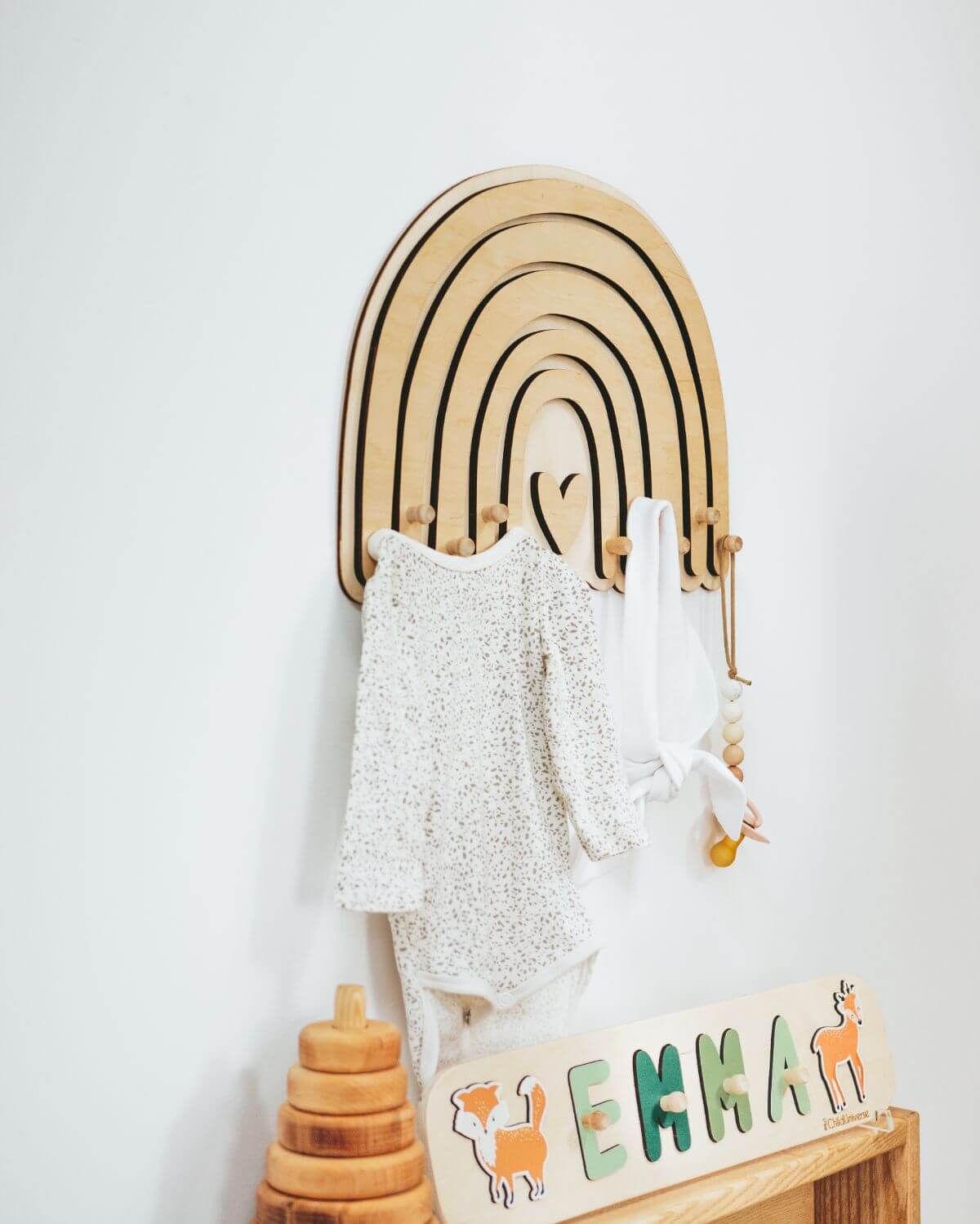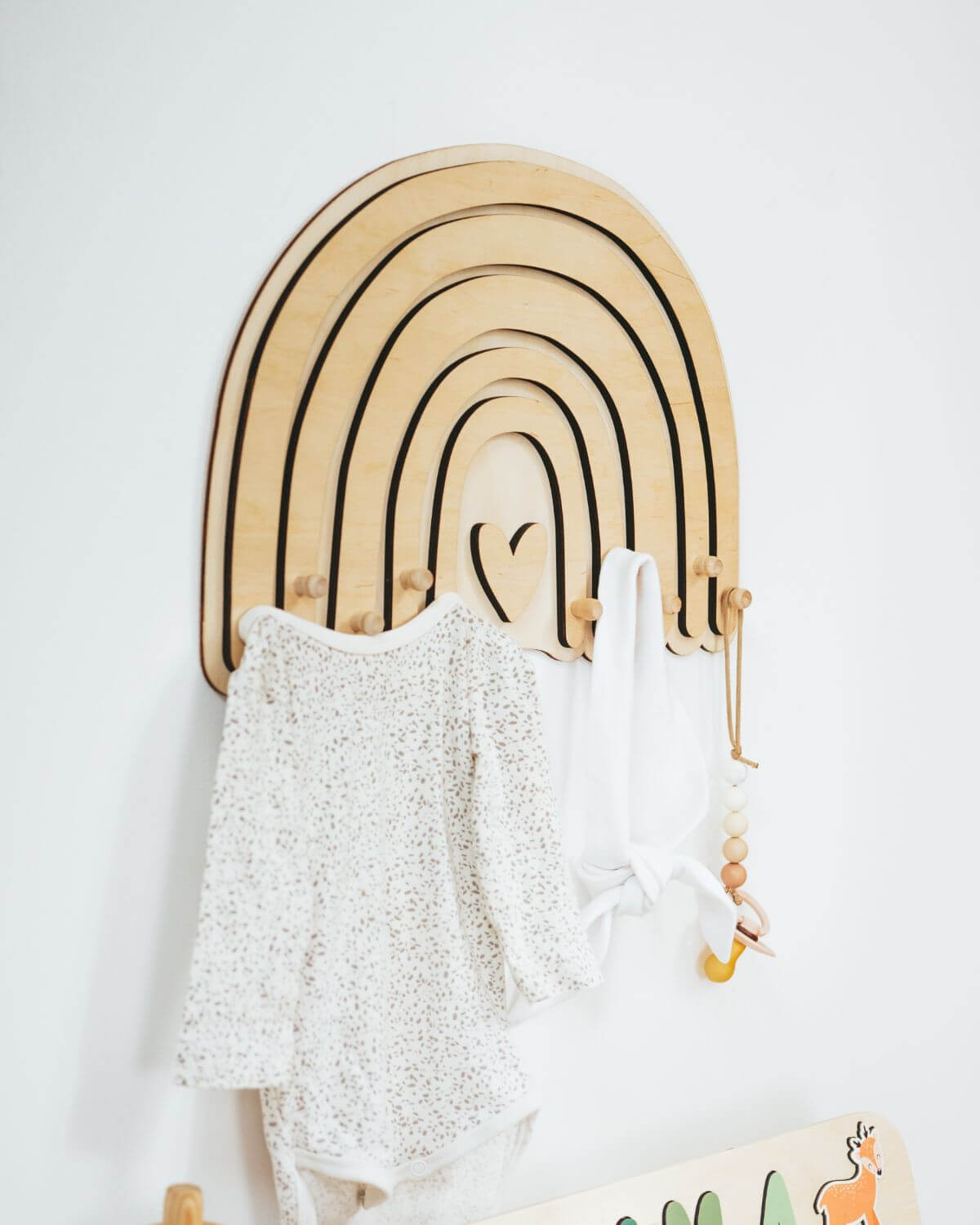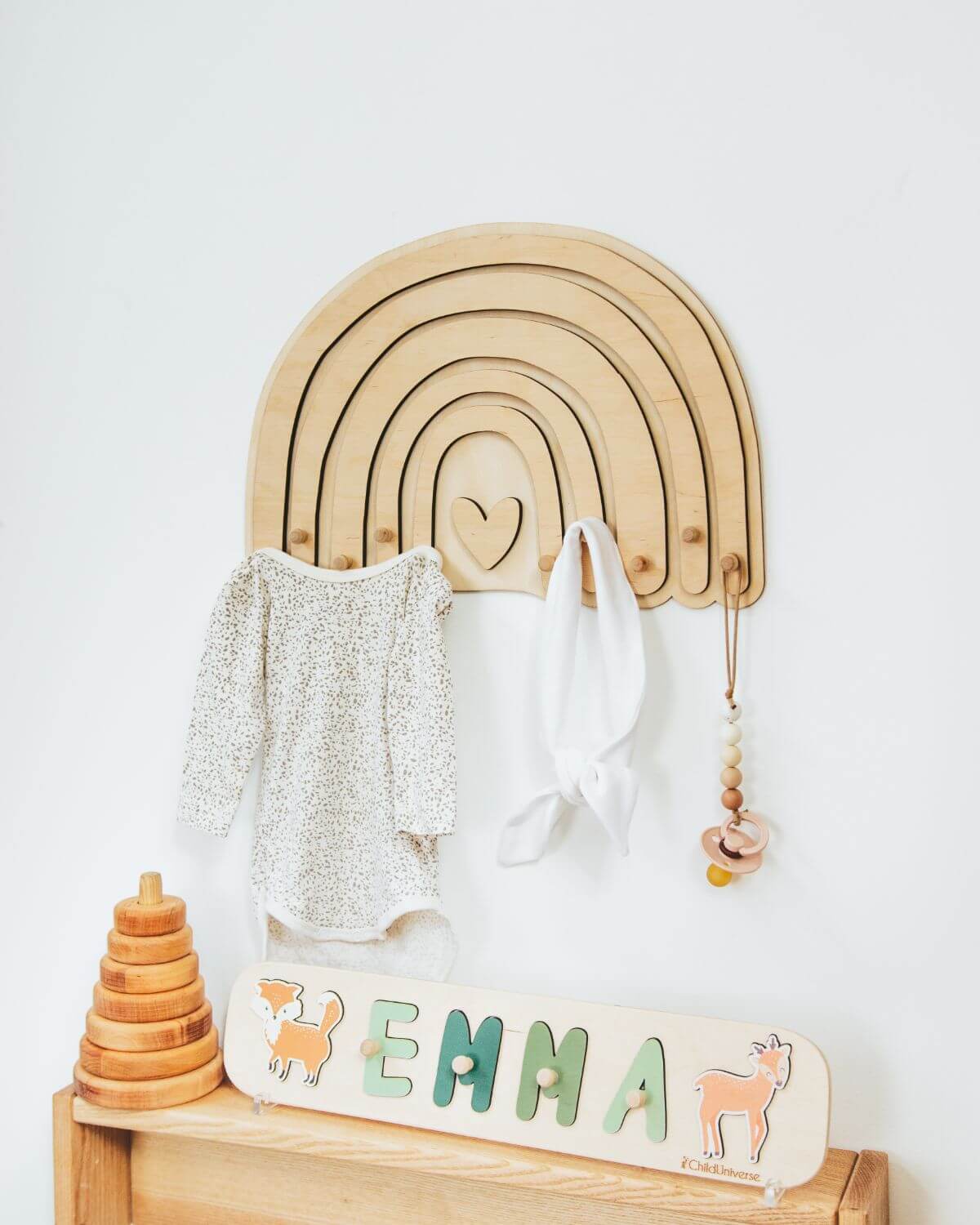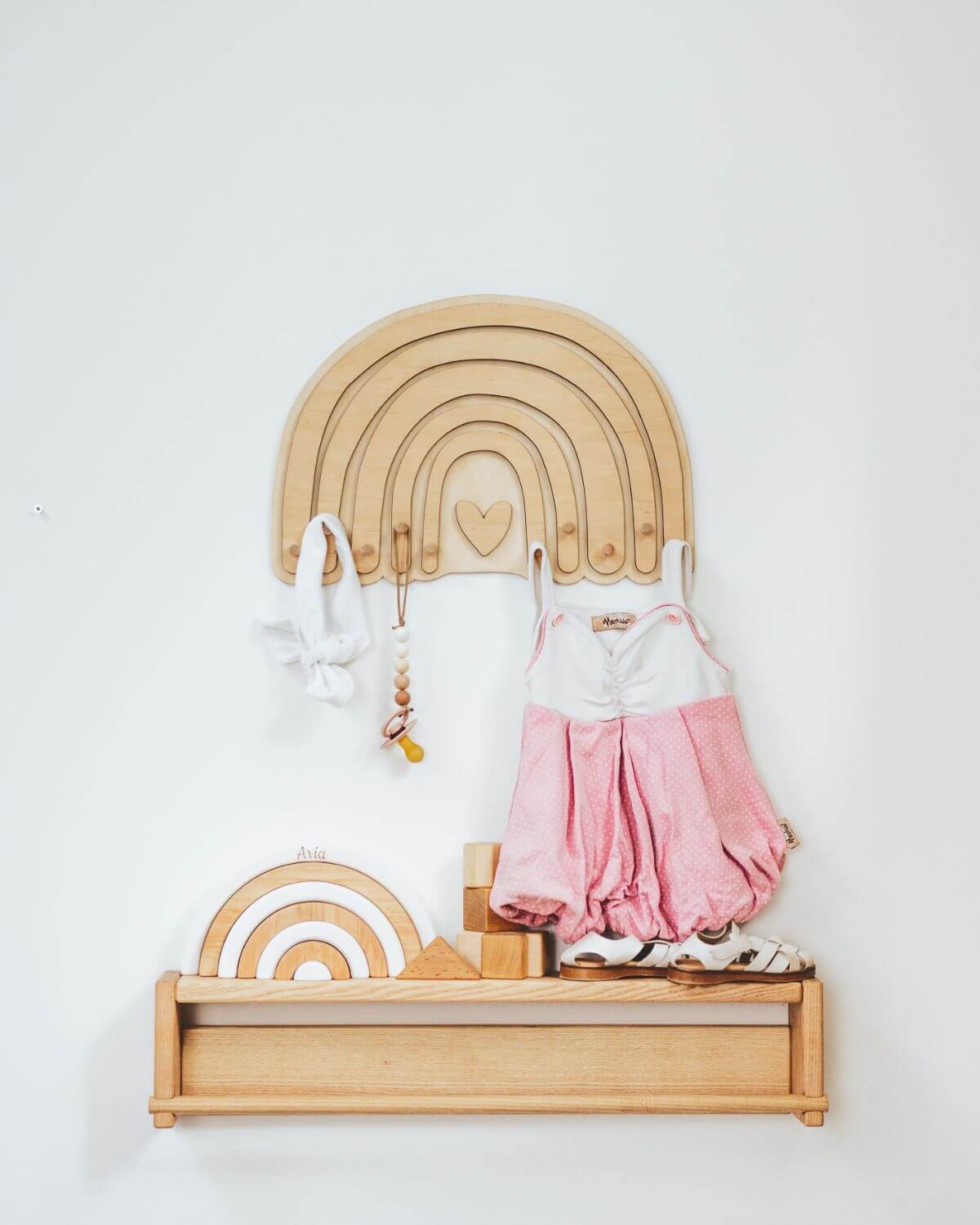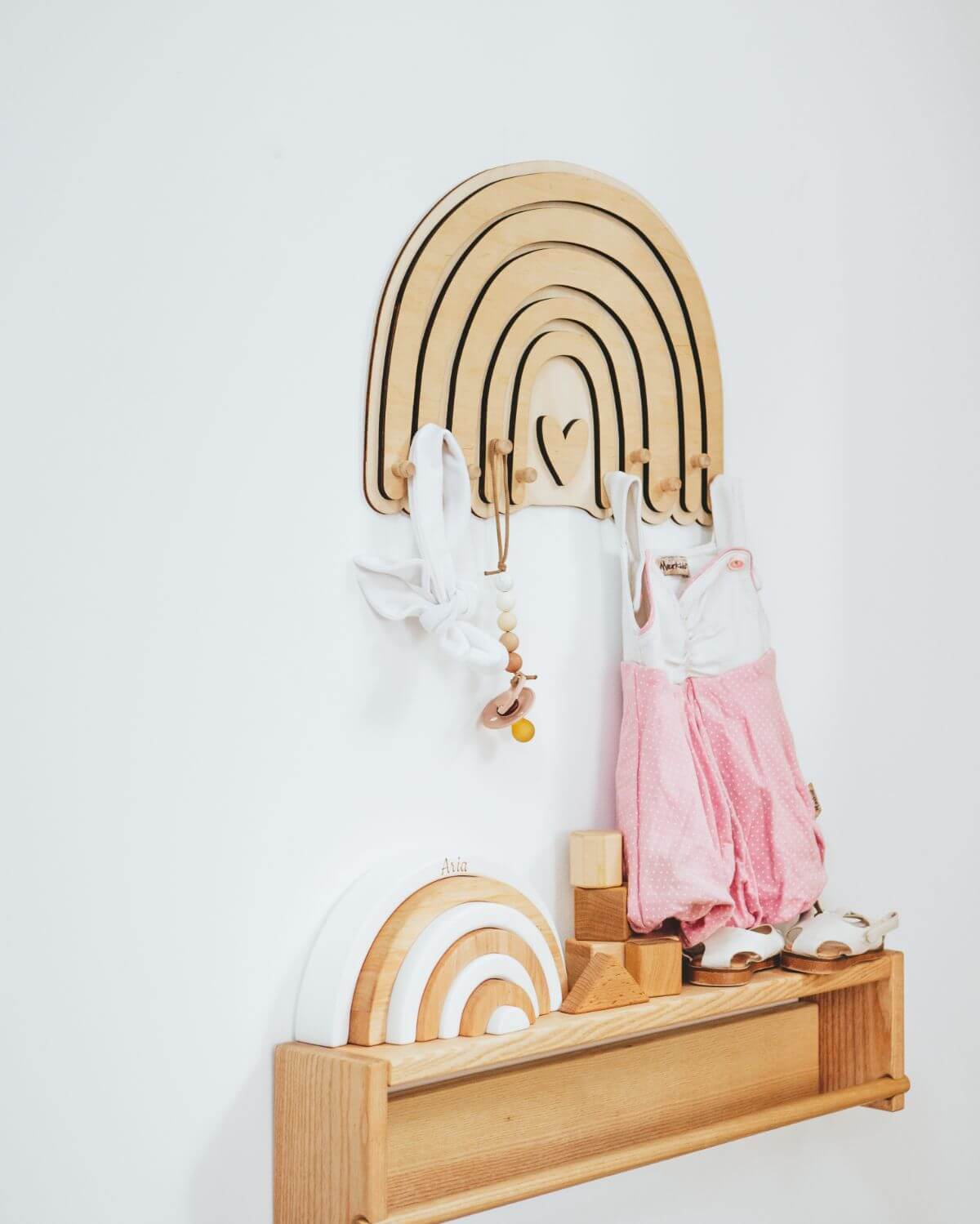 Natural Rainbow Wall Hanger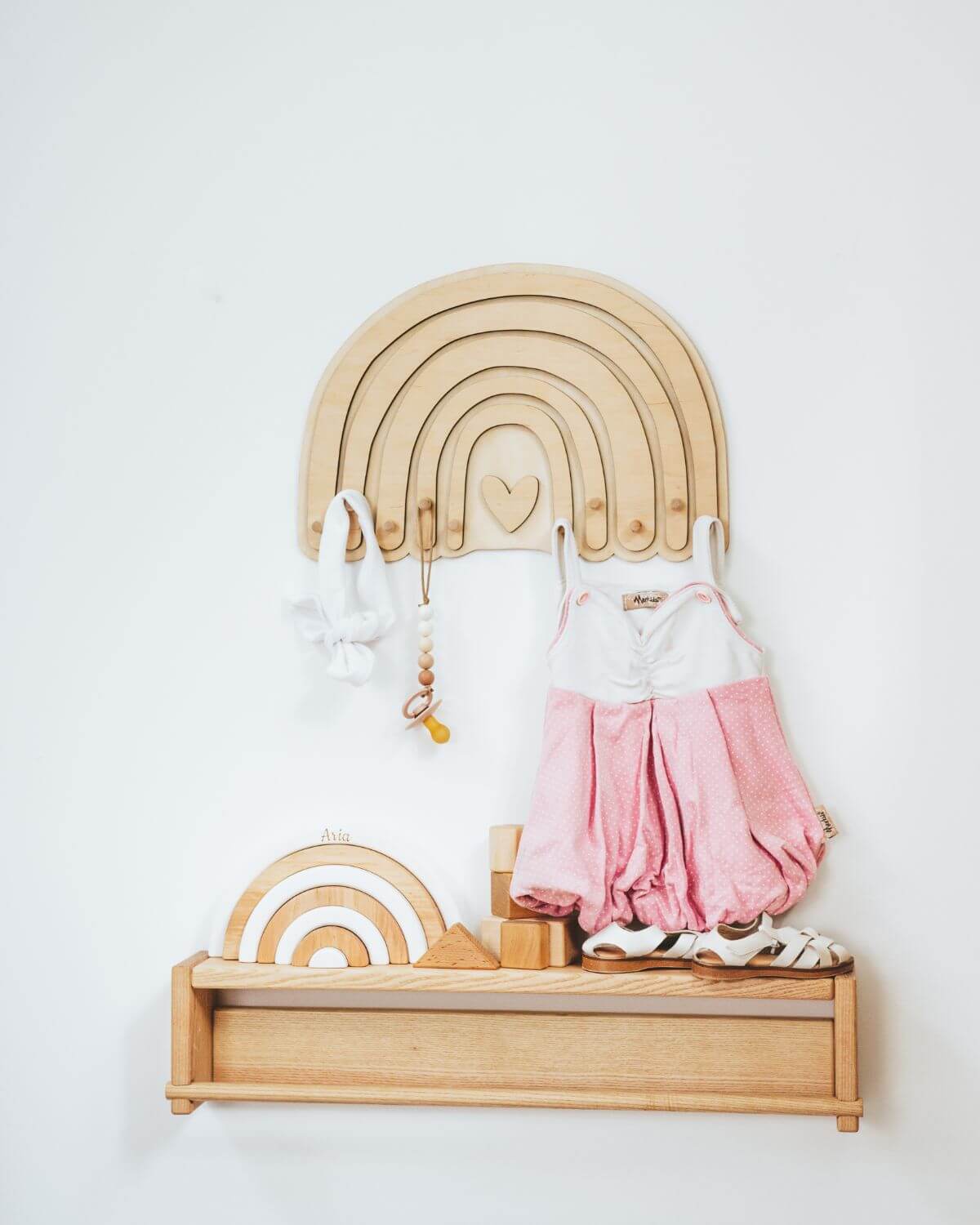 Meet a kids clothing wall hanger for nursery – a cute functional space saver that serves as a delightful piece of décor. Made of quality wood and painted in gender-neutral pastel colors, our rainbow hanger appeals to boys and girls. Really, is there a better gift for the birthday, baby shower, Christmas, thanksgiving, or any other special occasion?
Natural rainbow wall hanger kids furniture is literally a blast! The little ones can use it to display some of their lightweight items or play underneath it and make it part of the game. Thoughtfully designed elements let moms and dads bring up a sense of beauty in a kid by adding a natural rainbow wall hanger kids furniture to the nursery interior. Baby room natural rainbow hanger furniture with hooks is crafted from solid wood, which is eco-friendly and safe for little users.