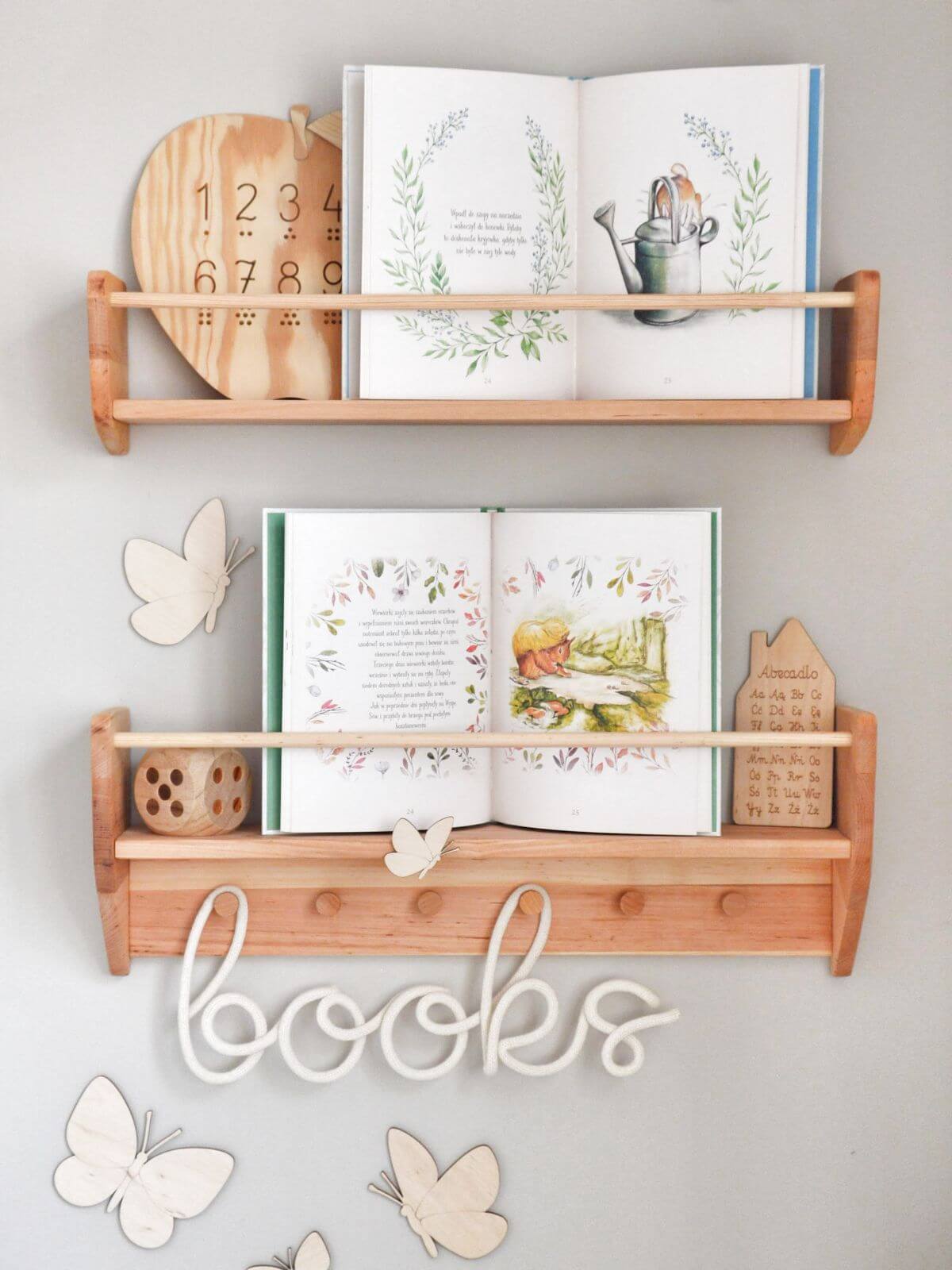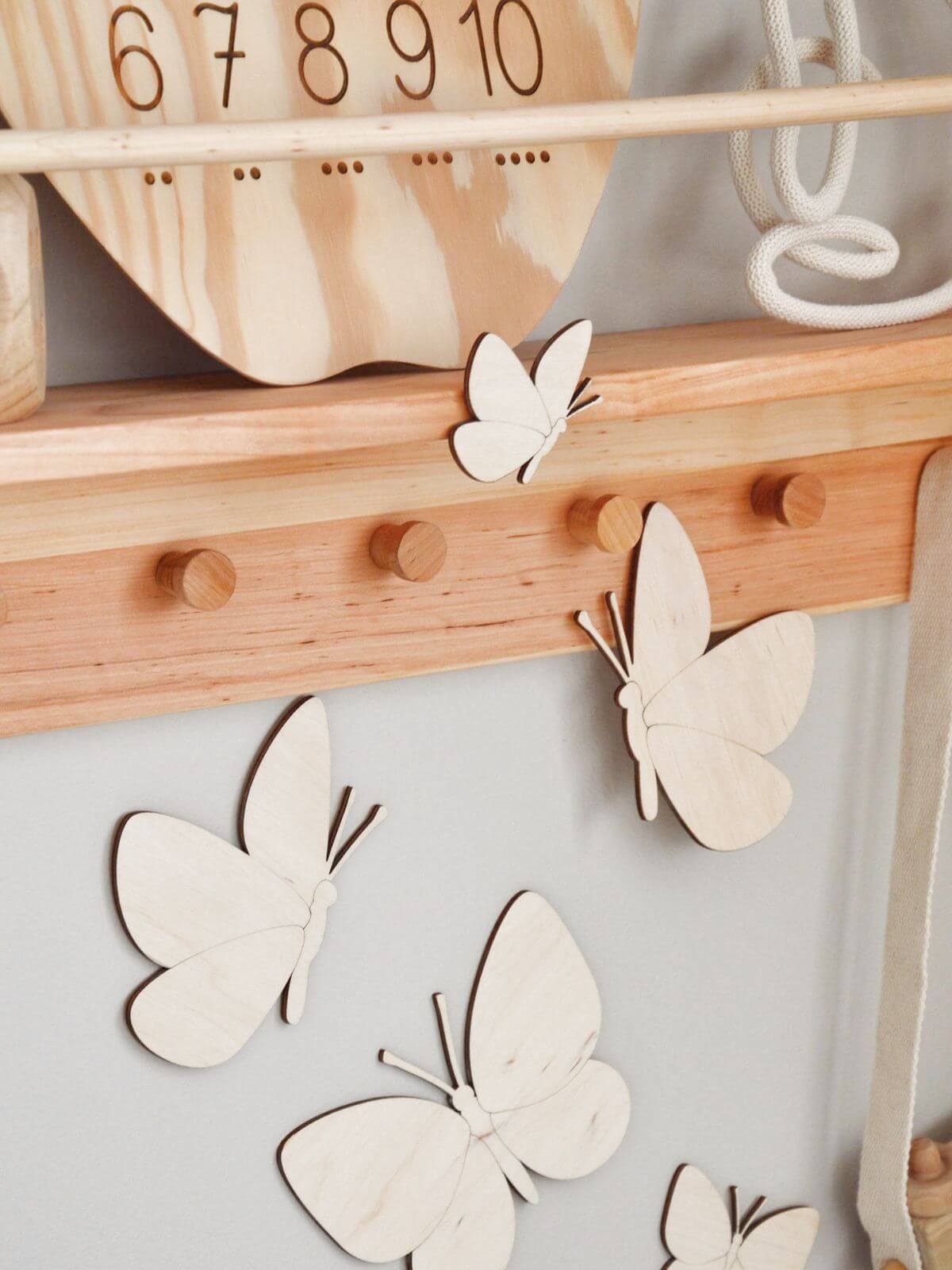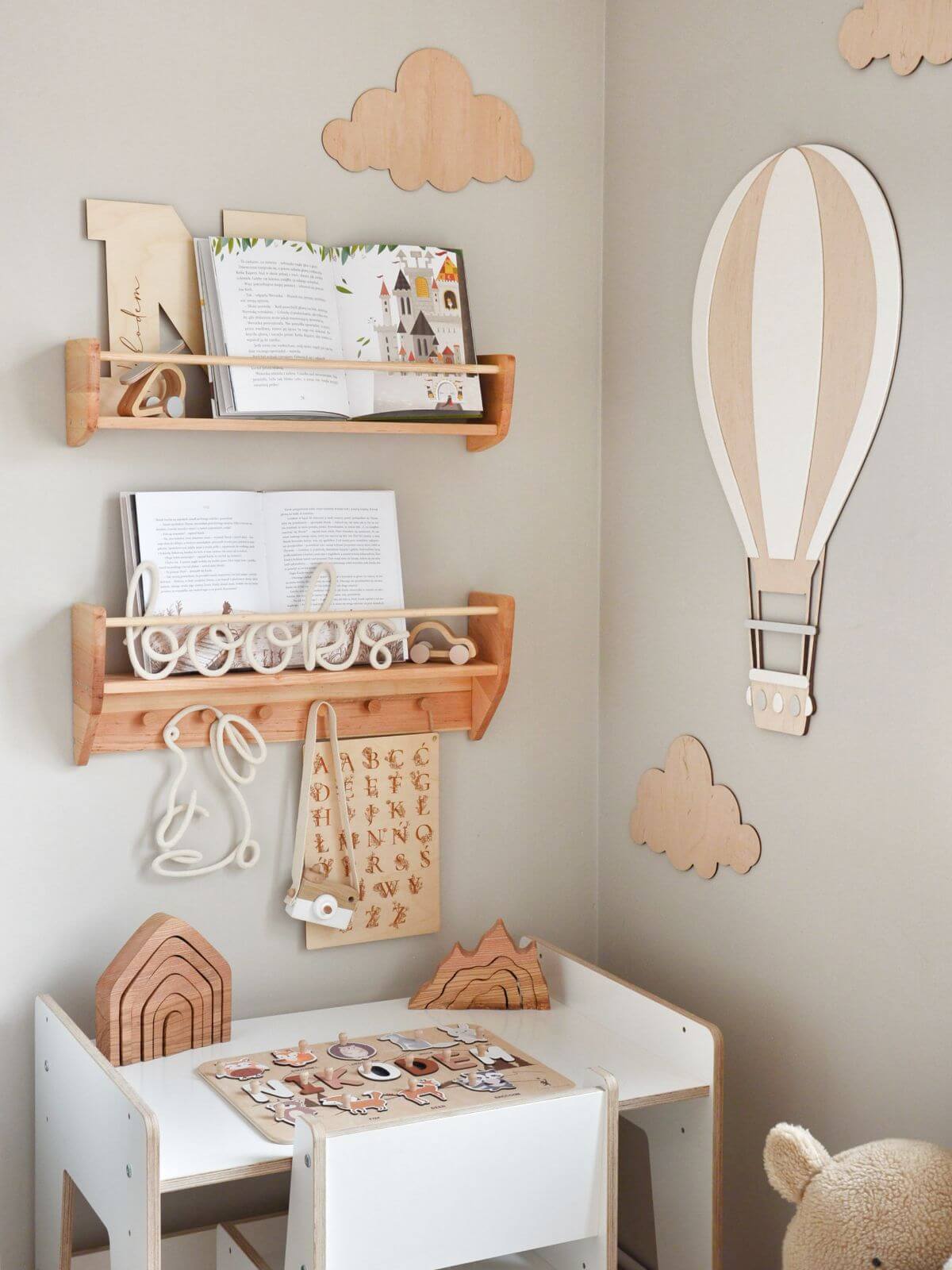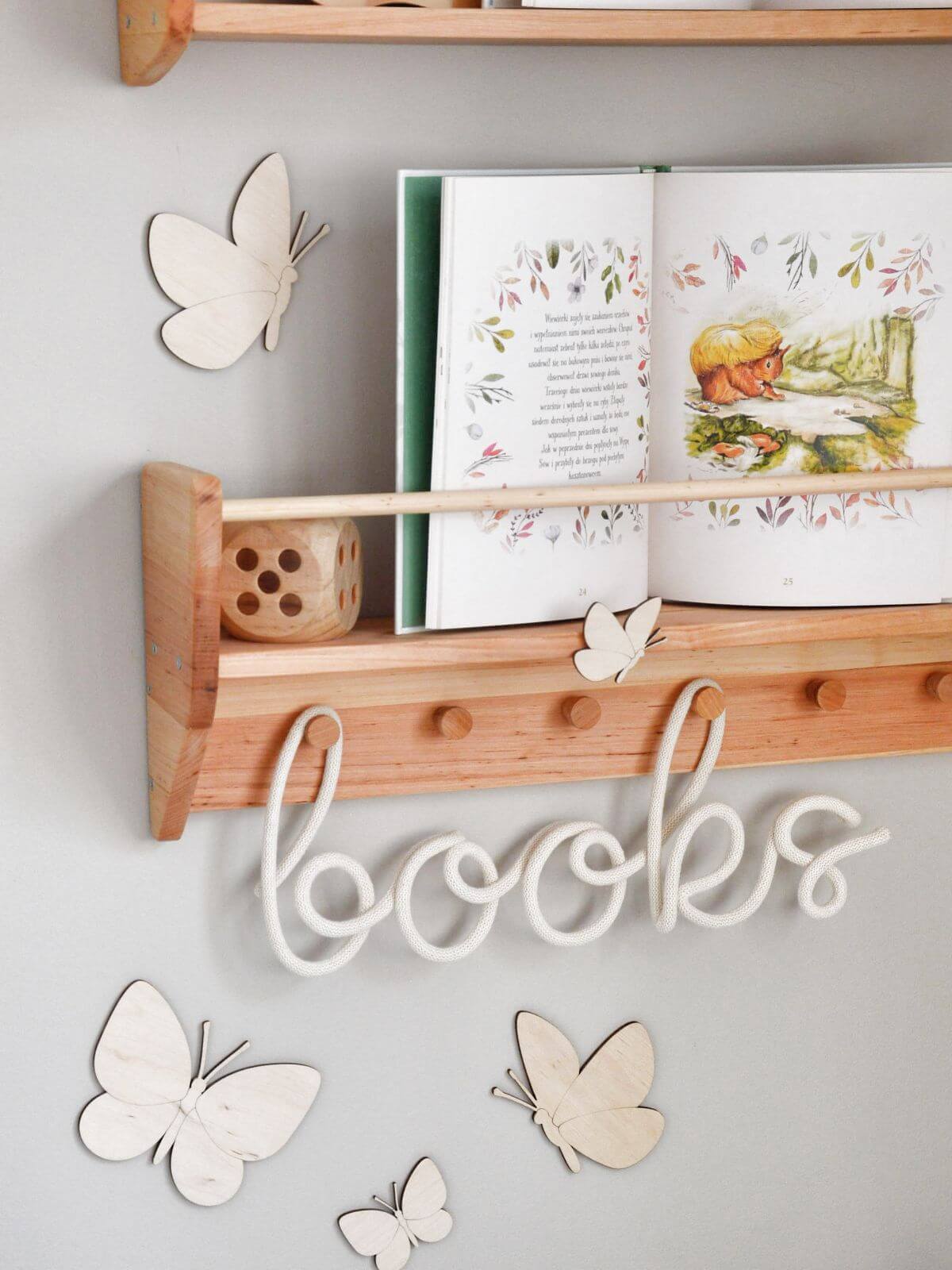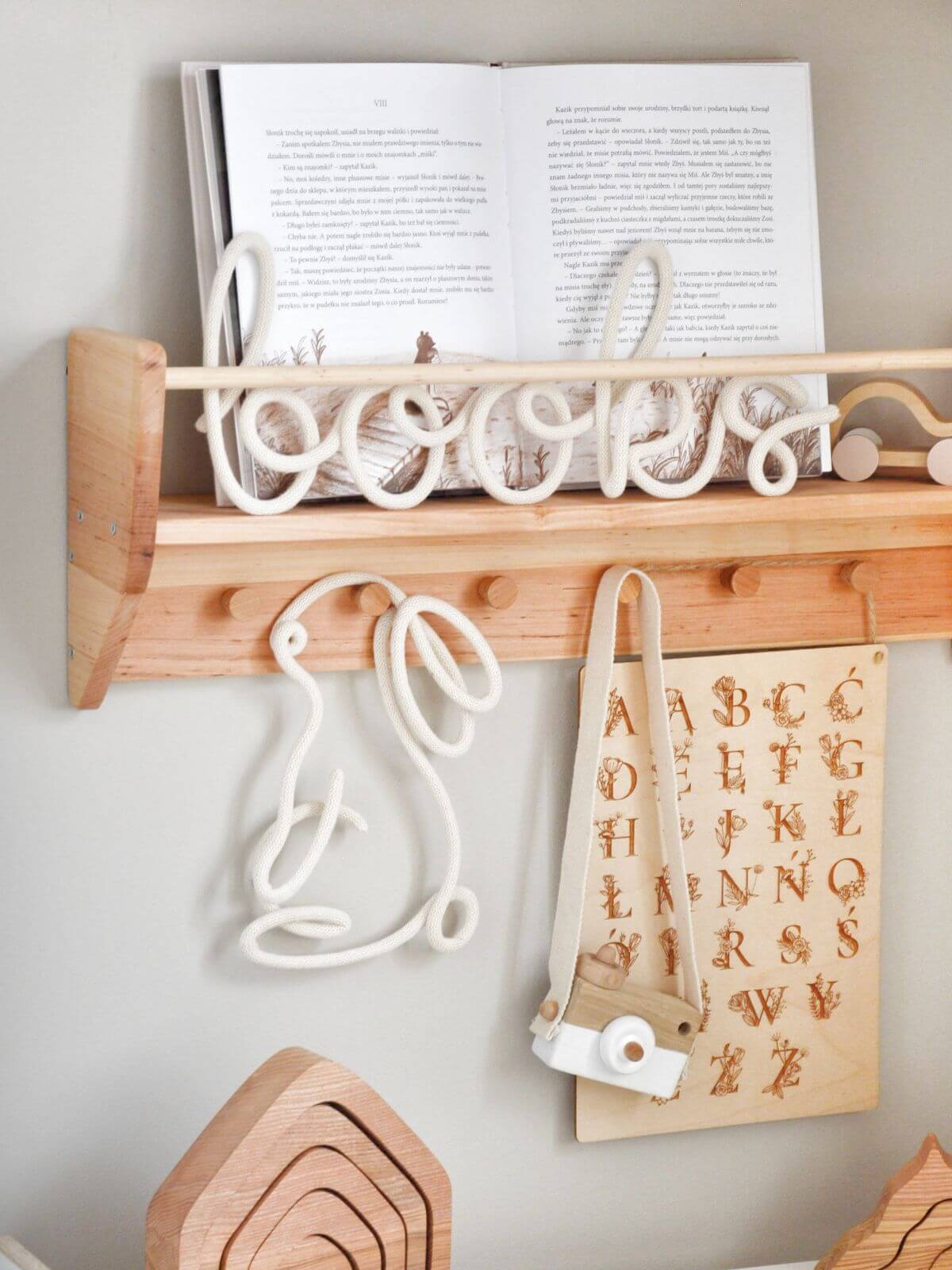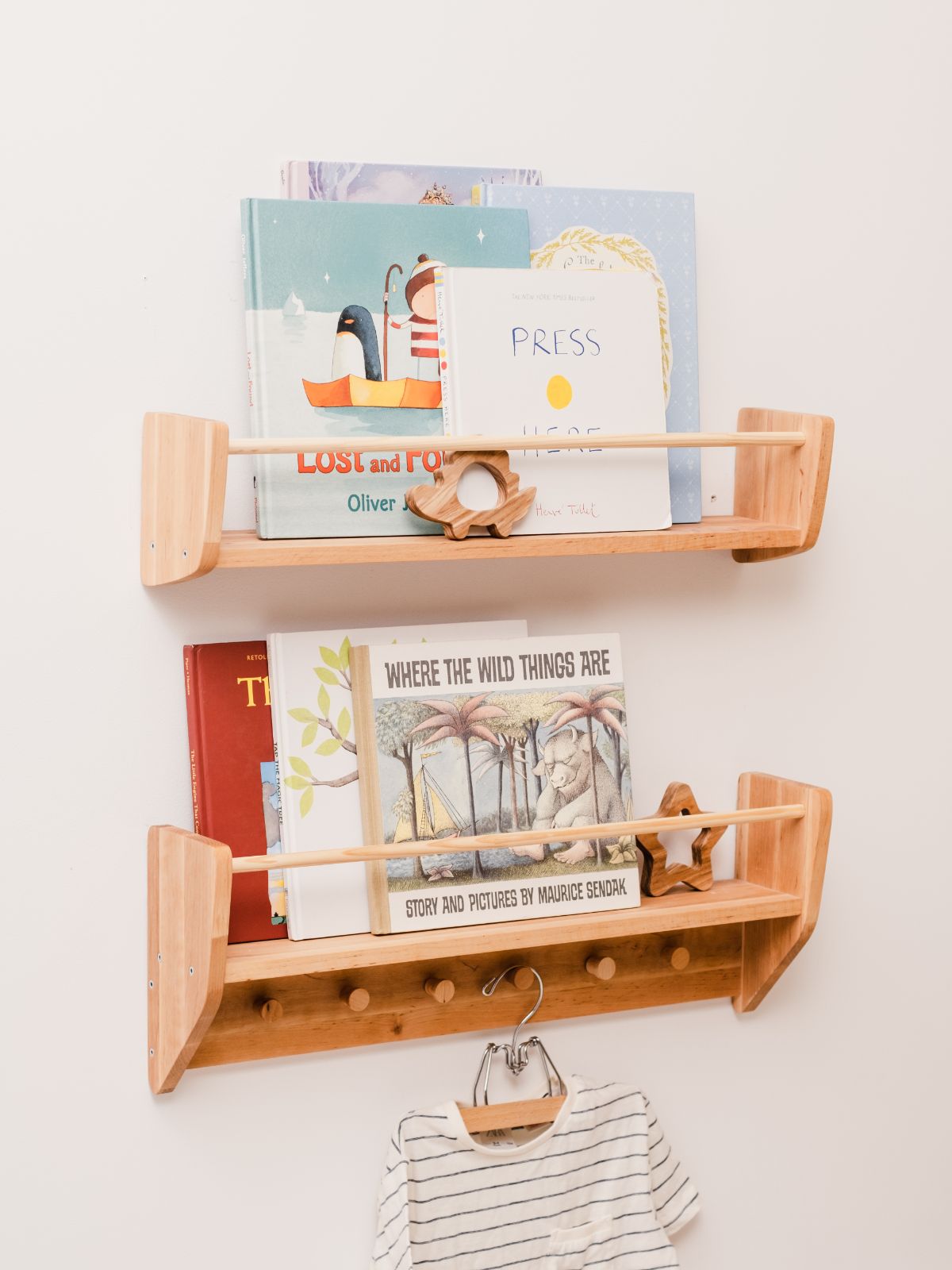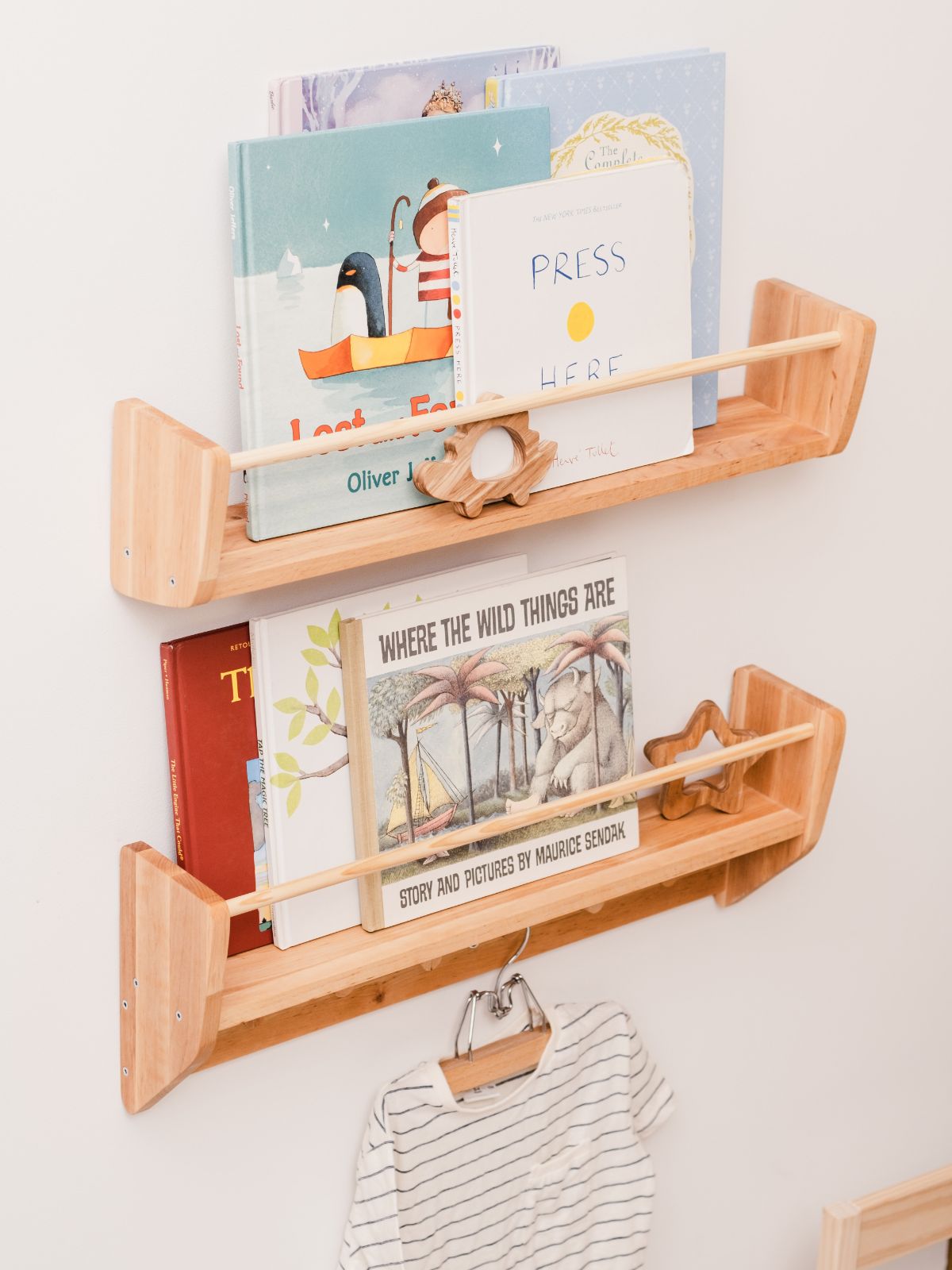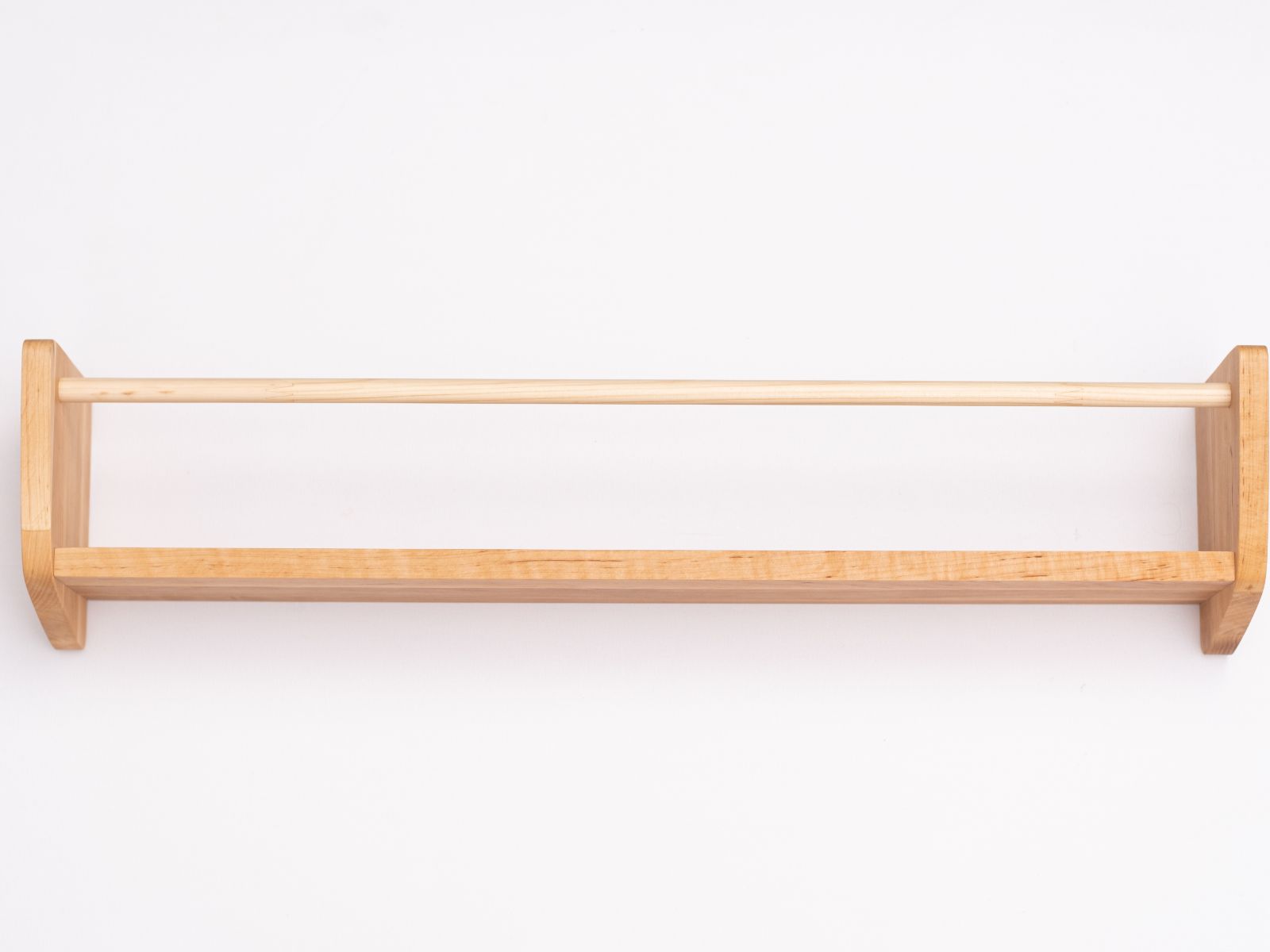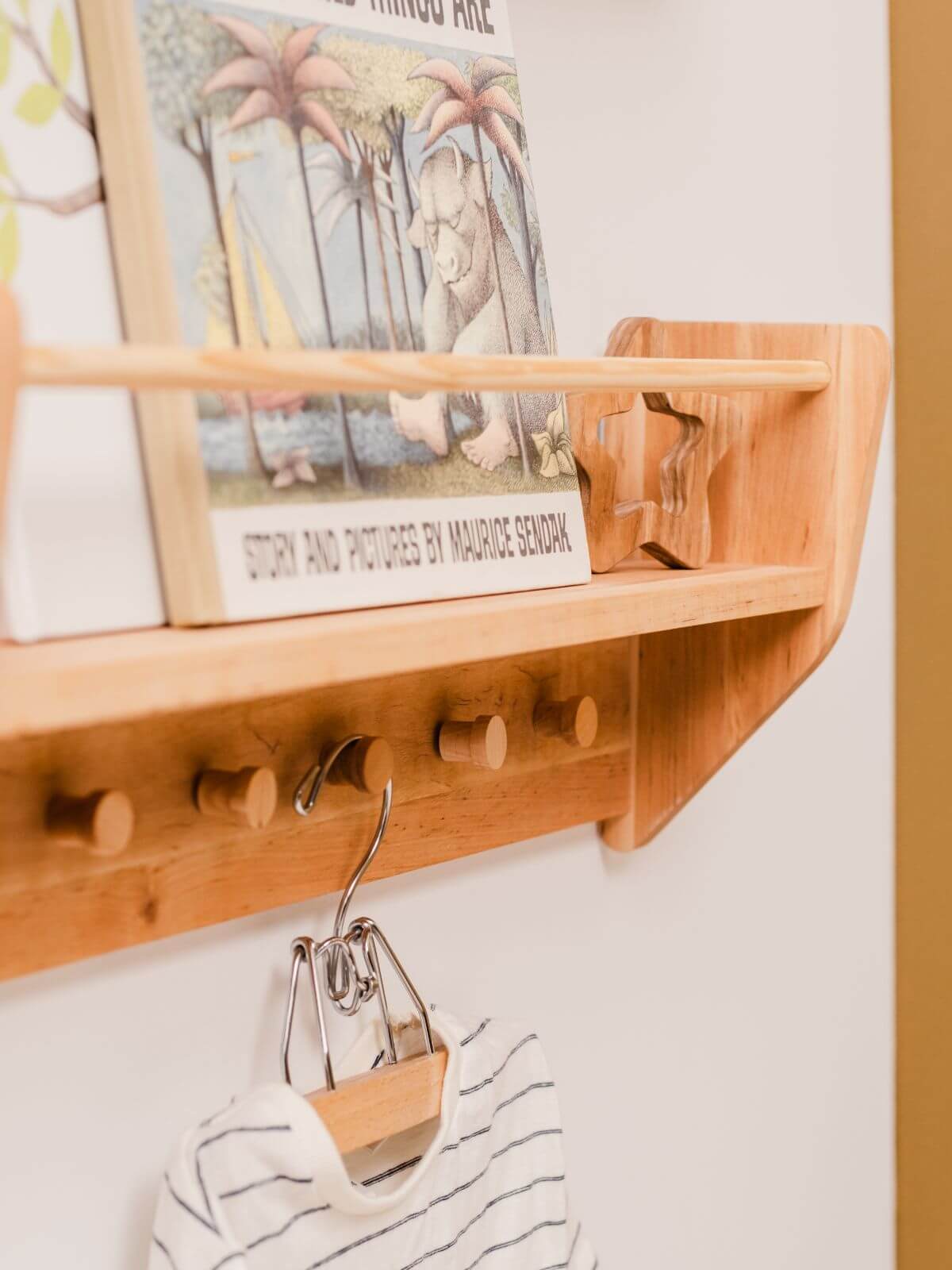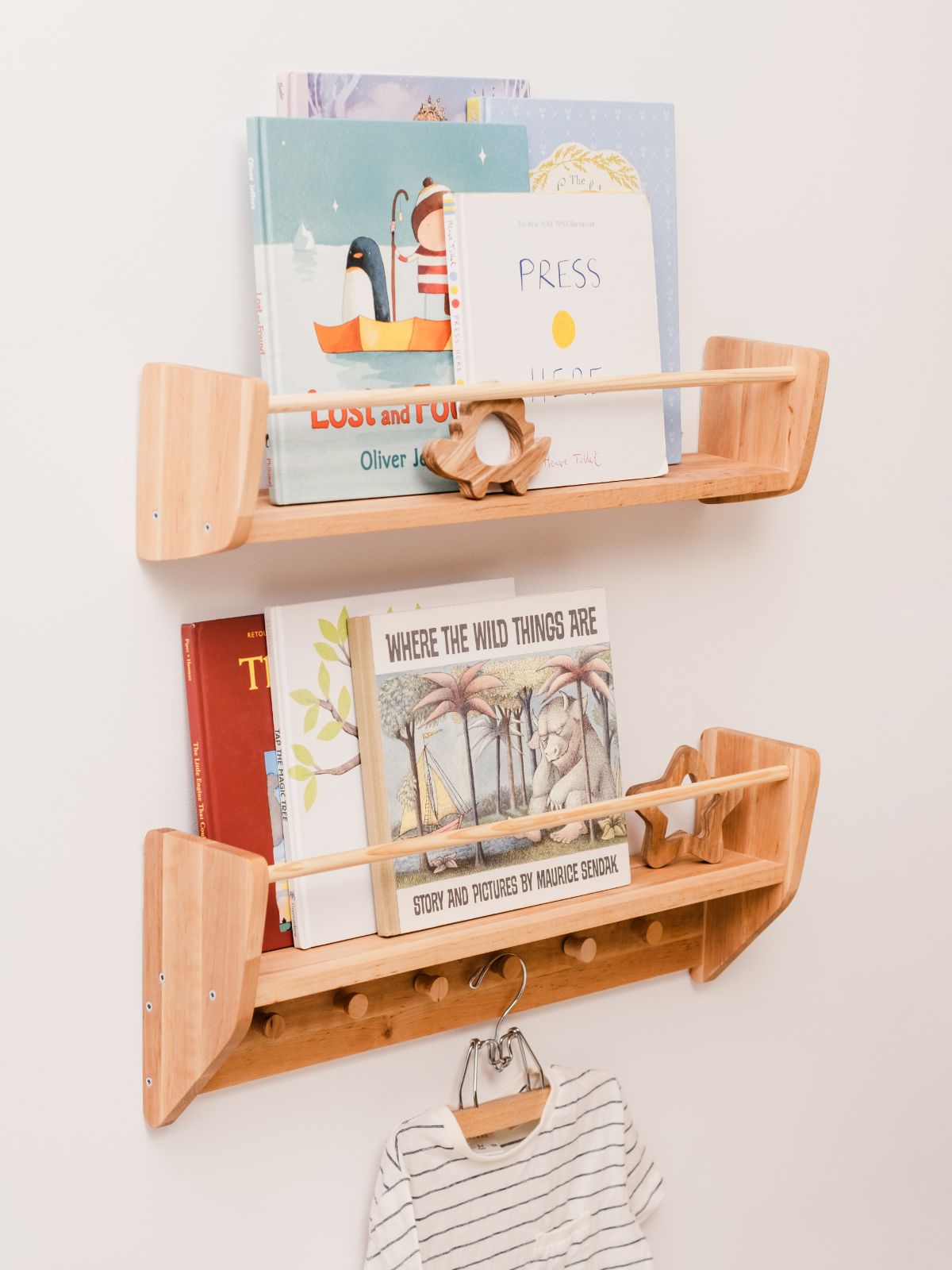 Nursery Wall Shelf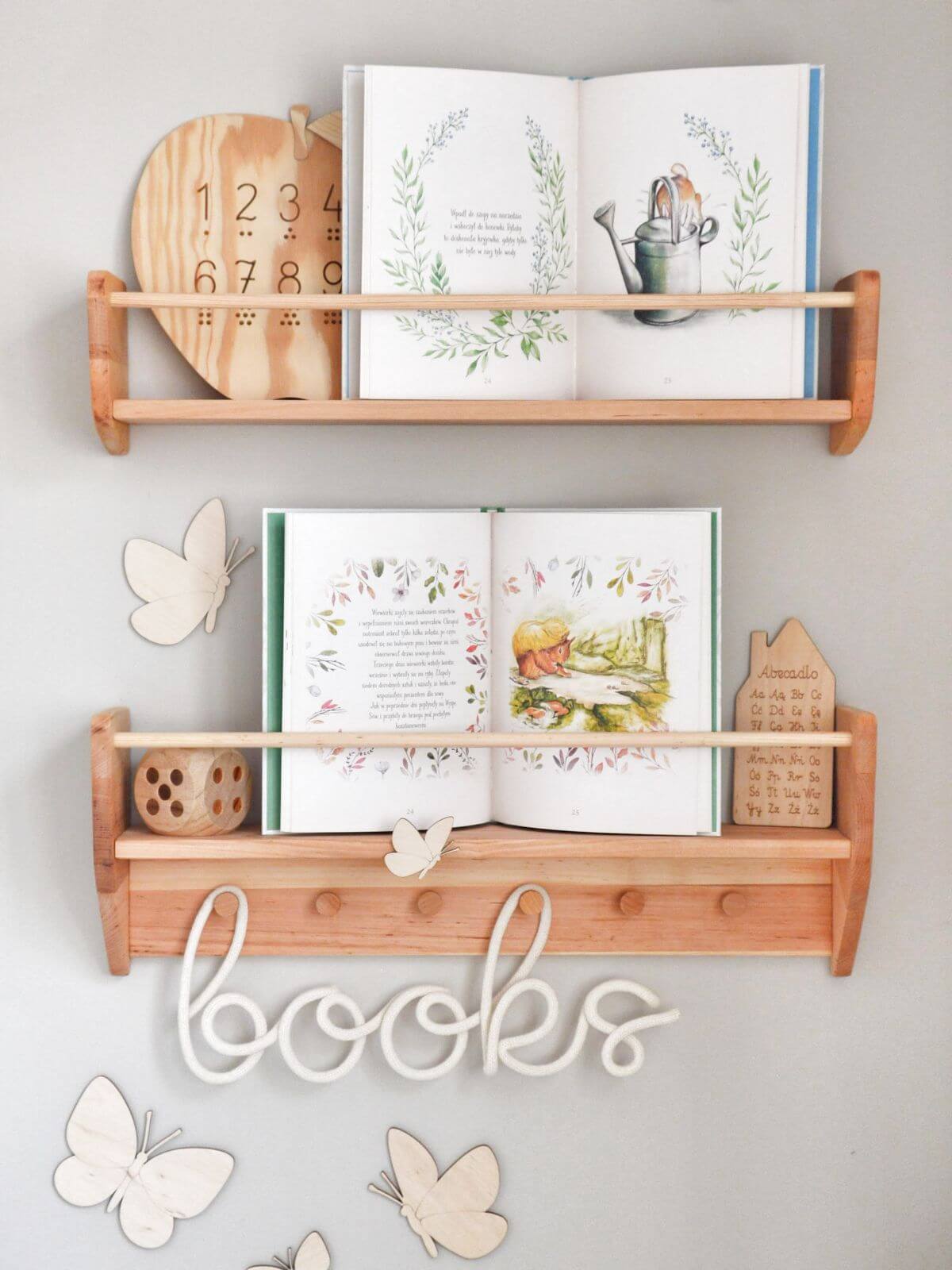 Any room can benefit from having a wall mount bookshelf. But if you're looking for a way to add space-saving storage to a nursery, our durable and reliable bookshelves will instantly make any room more organized and a lot neater. Without taking up a lot of kids' room, a nursery bookshelf gives the little ones more responsibility while parents (tired of having to go into the kid's room to clean up) will have a sigh of relief.
Incorporate the book ledge shelf into the nursery interior to get:
A perfect gift for toddler that will wow even the most demanding little customer.

A stylish nursery wall decor to provide kids with a clearly defined spot for their collections.

A personalized décor item to make a kiddo feel unique (choose an original font to engrave the name of the receiver!).

A gift to be presented at any type of occasion – from Birthdays and Christmas to Thanksgiving Day and Baby Shower.

A chance to encourage pre-school readers (your kids will easily recognize their favorite books by their covers!).

A beautiful kids room wall decor that fits any interior (the perfect balance of usability and gorgeous design!).