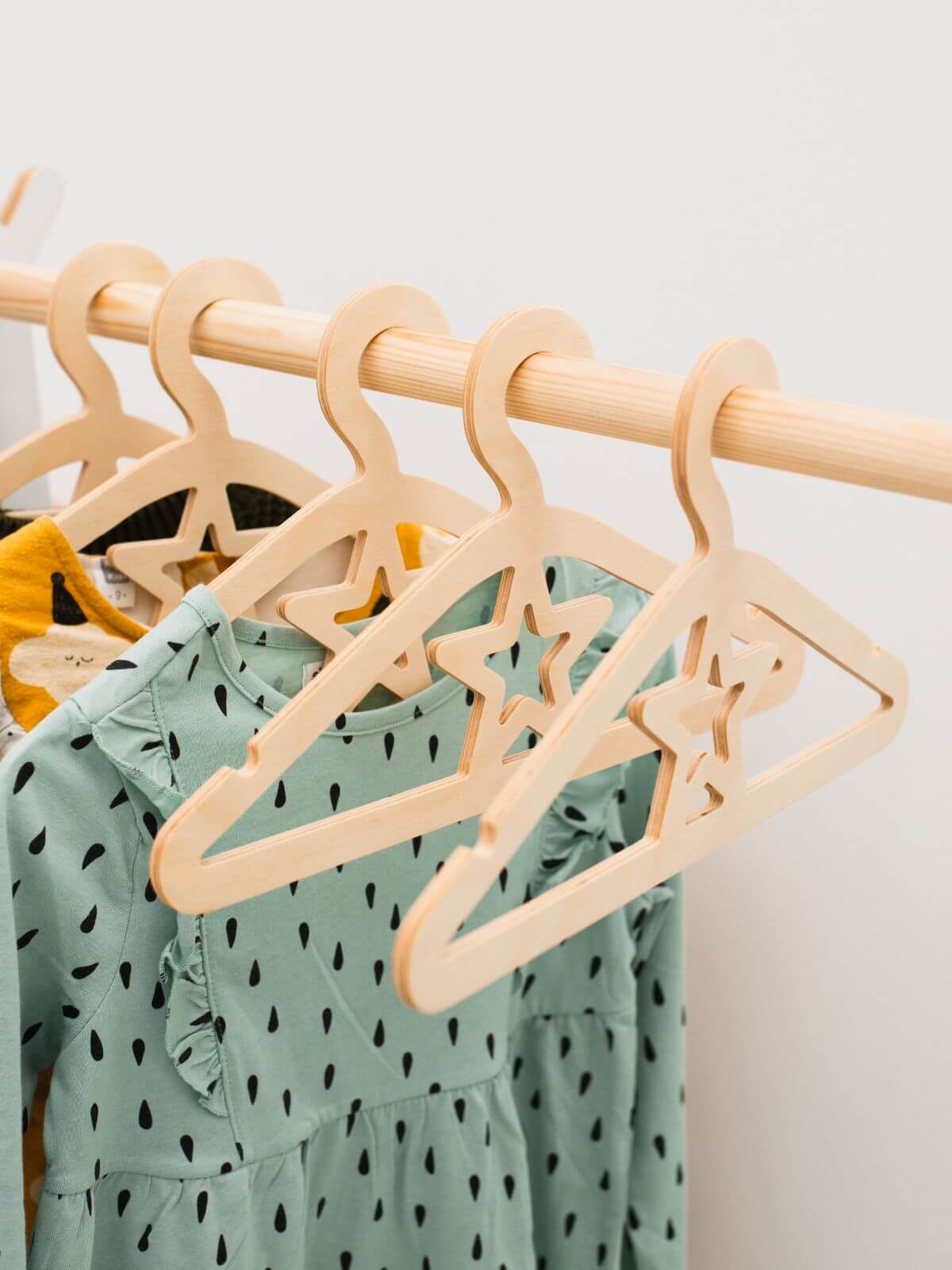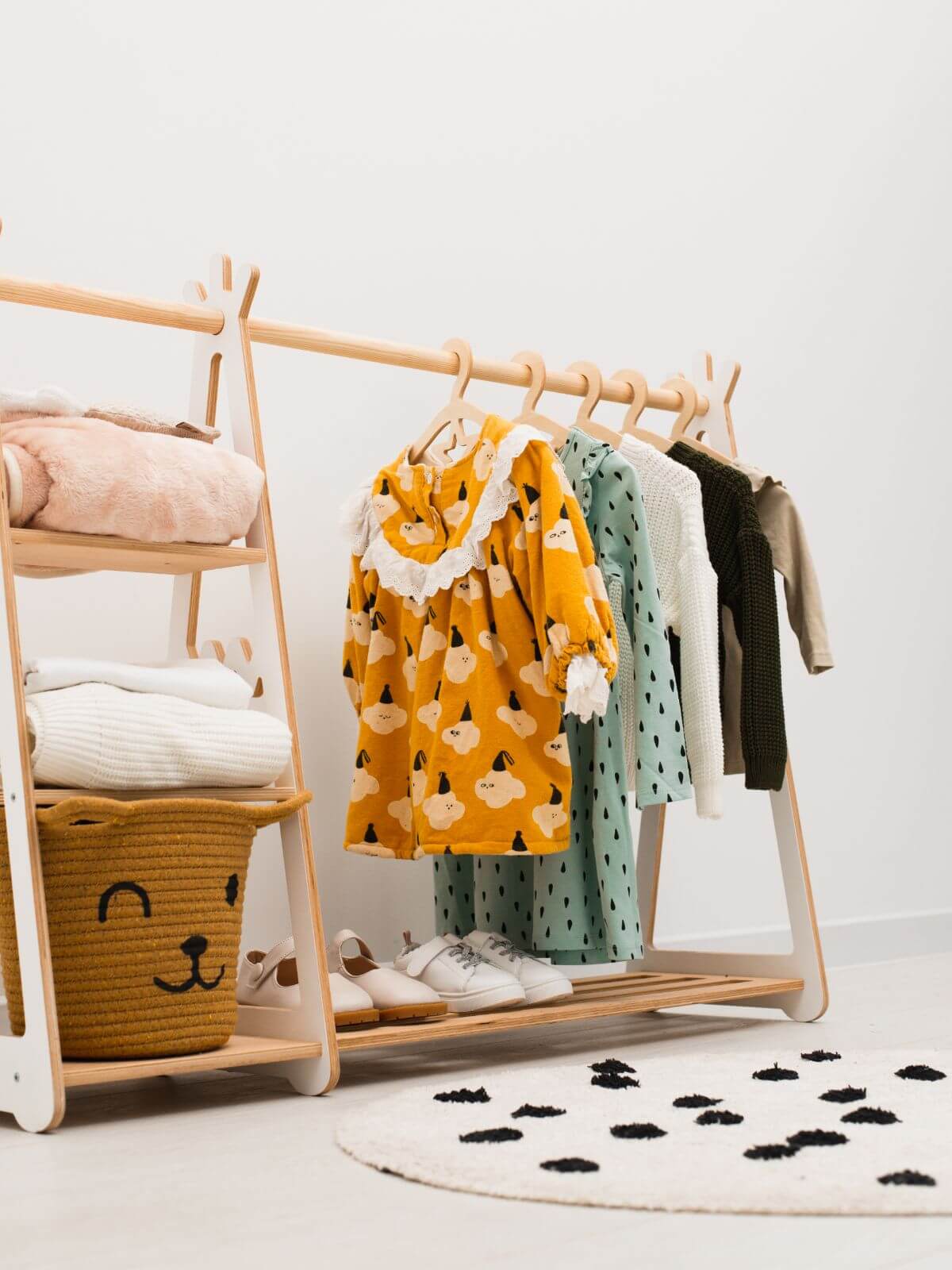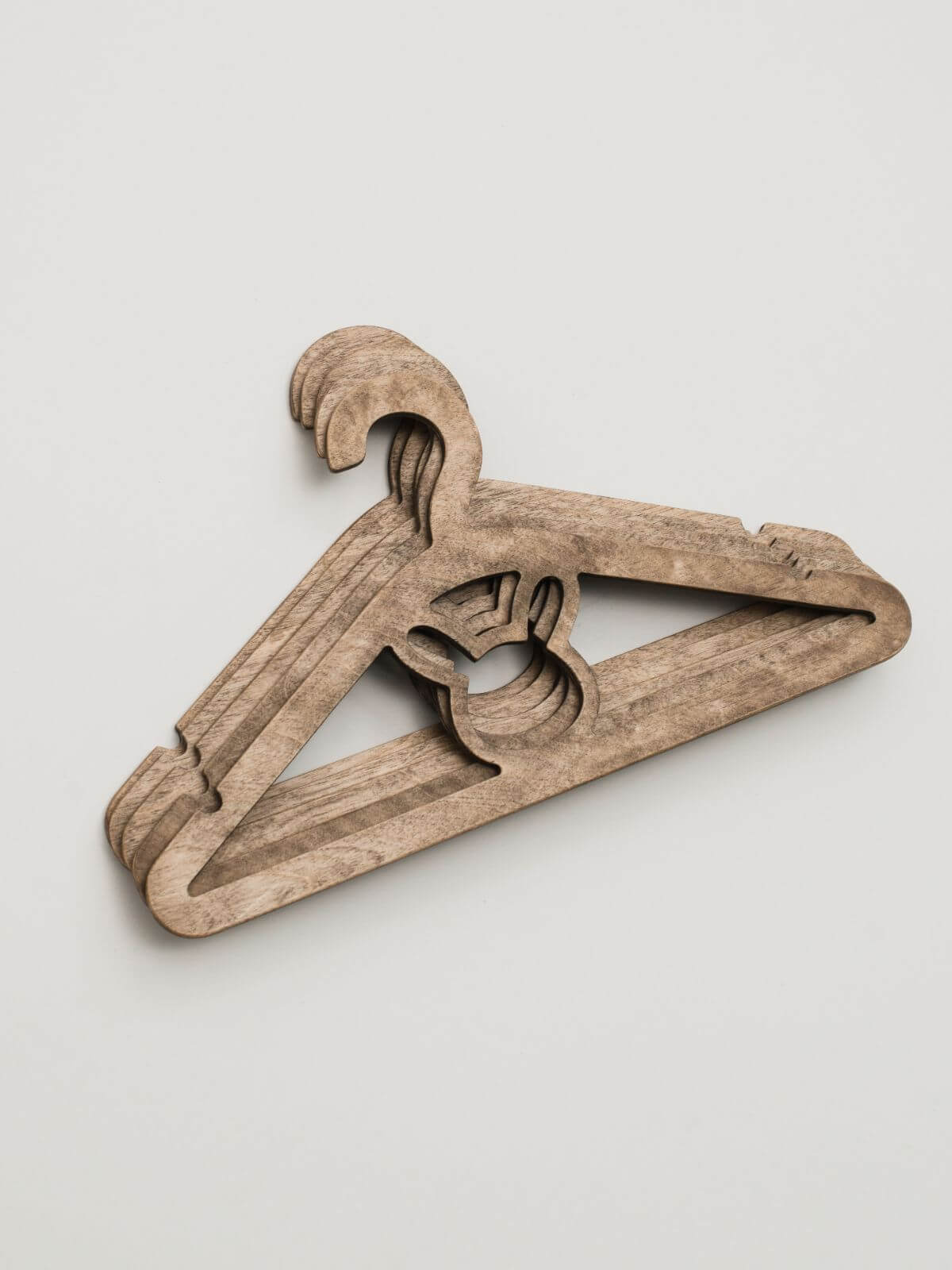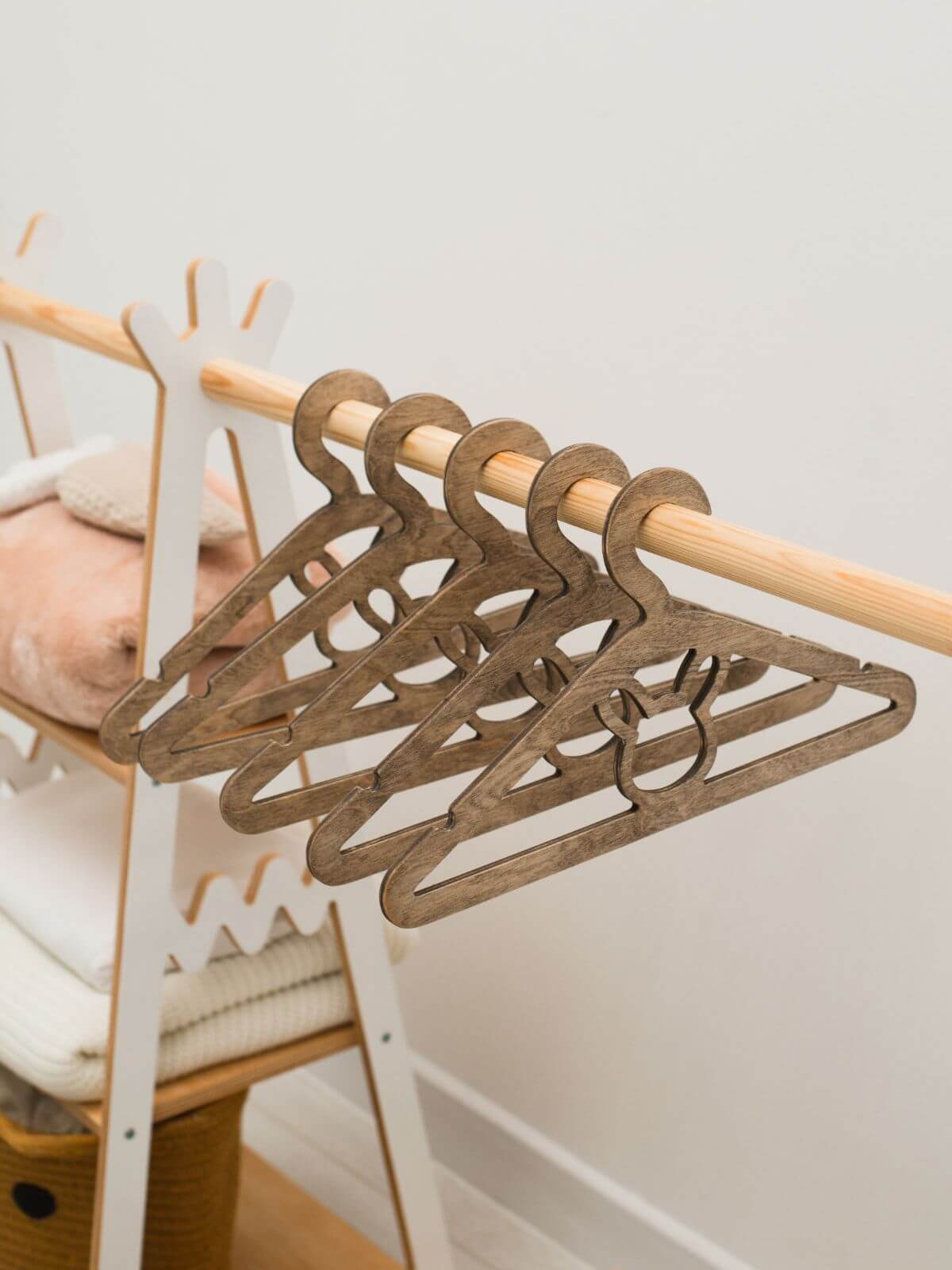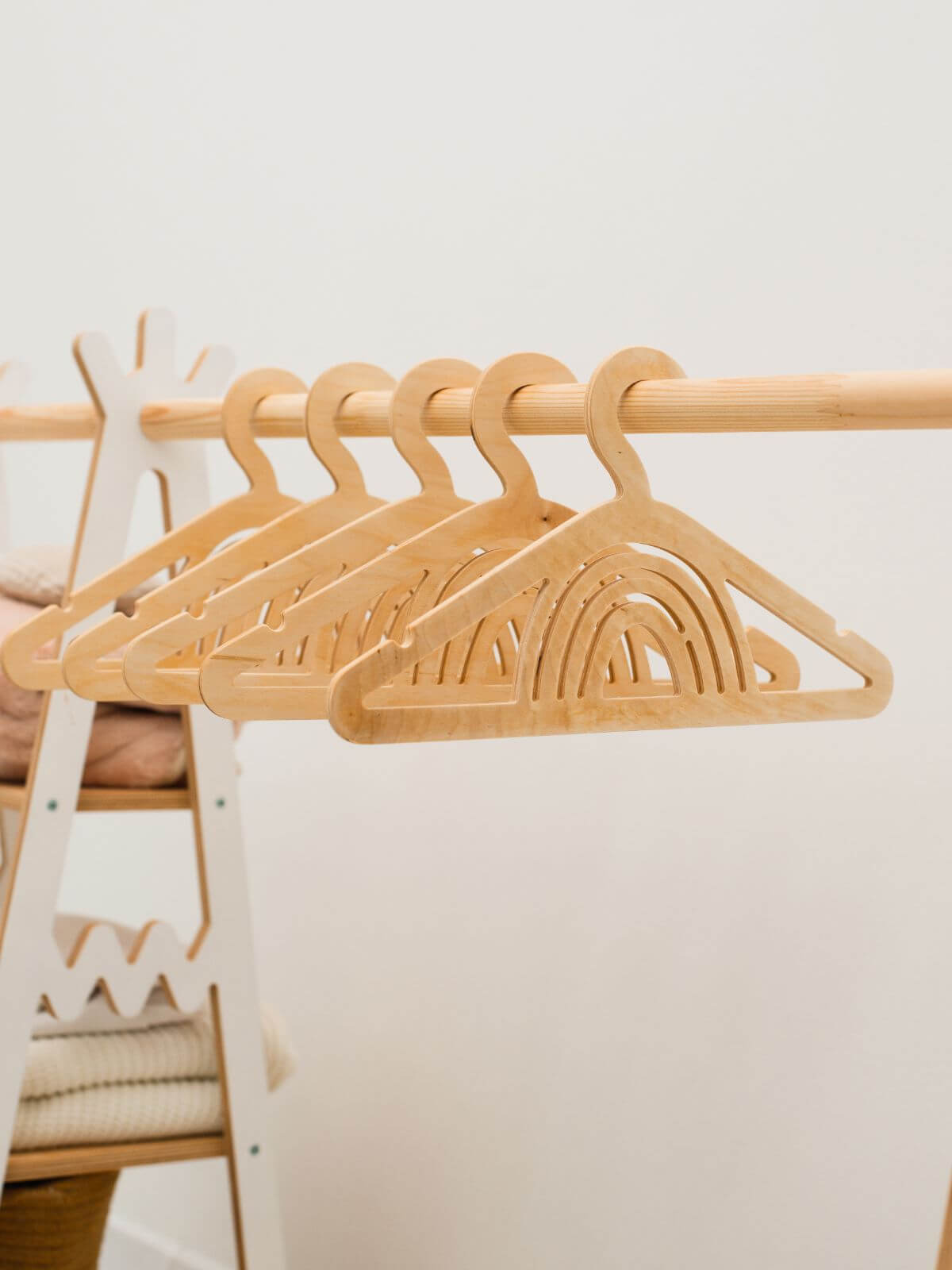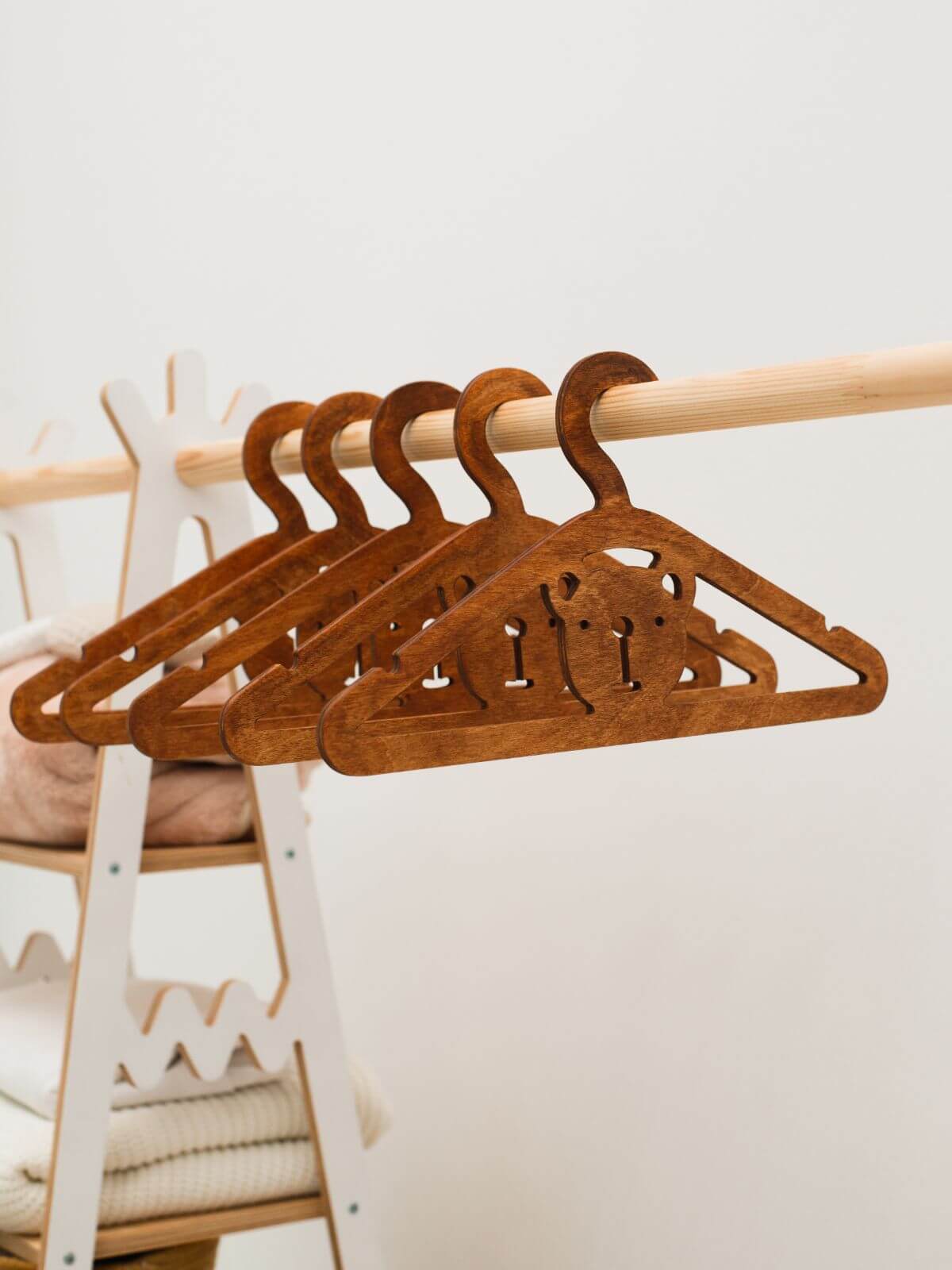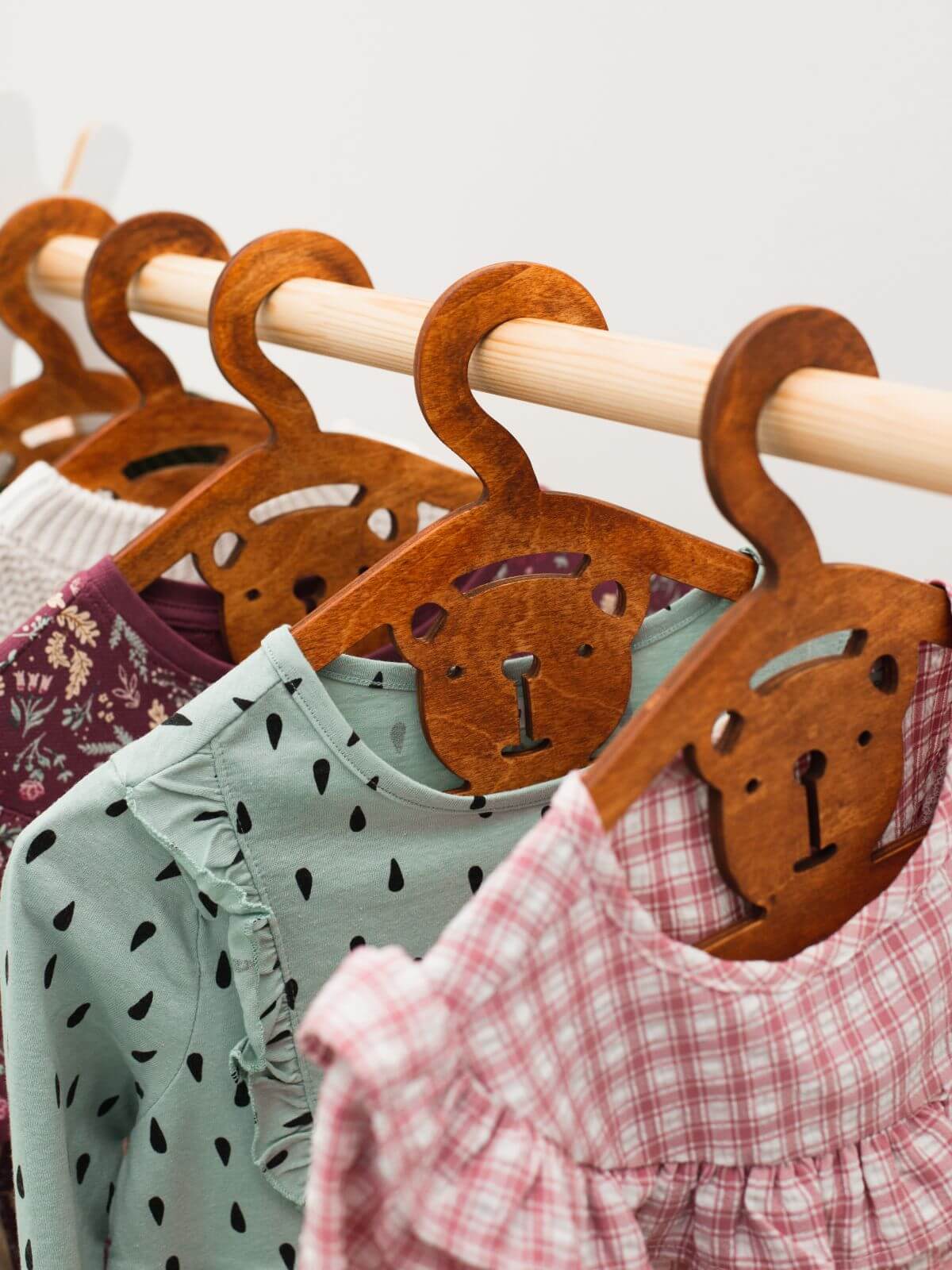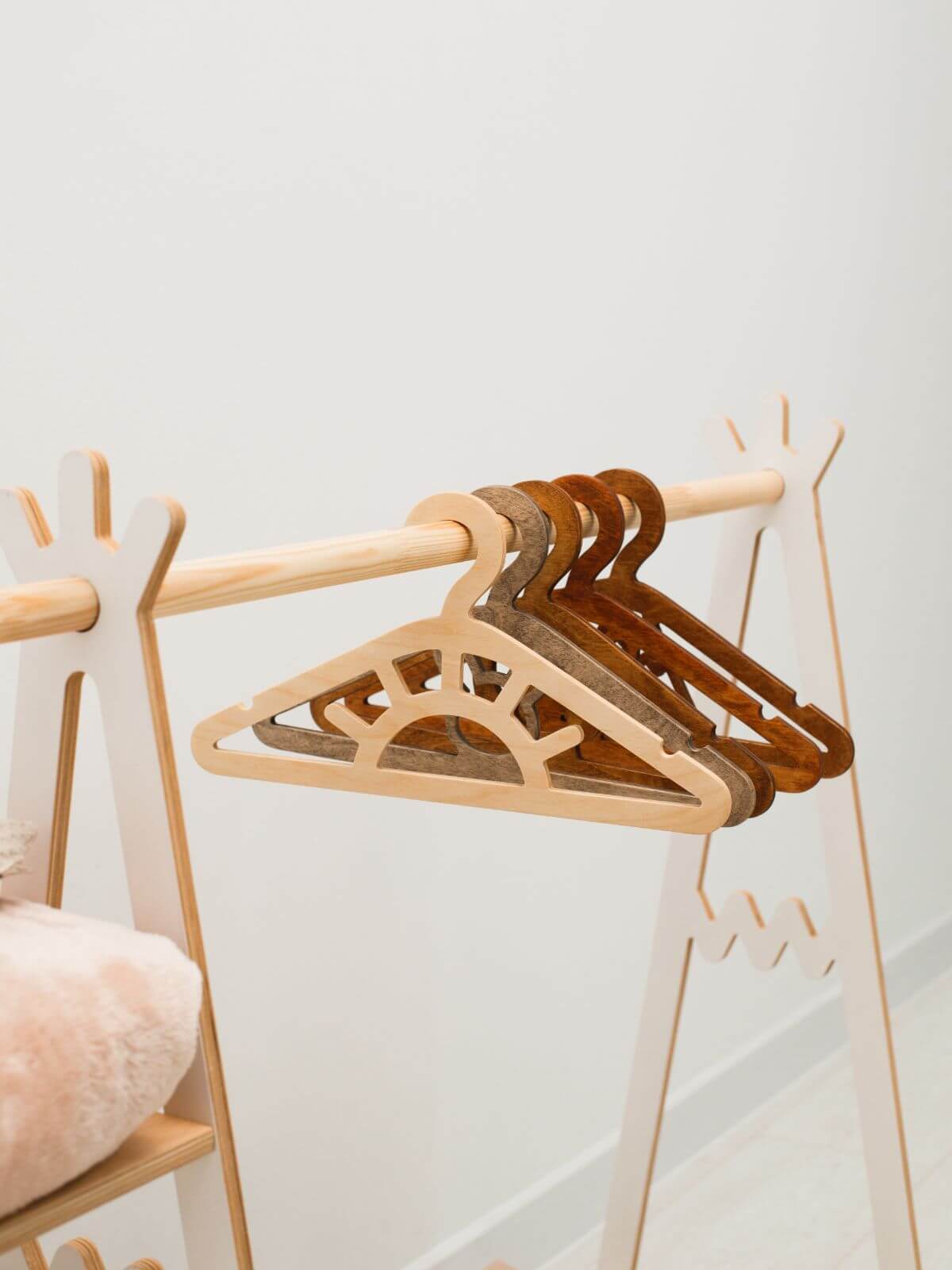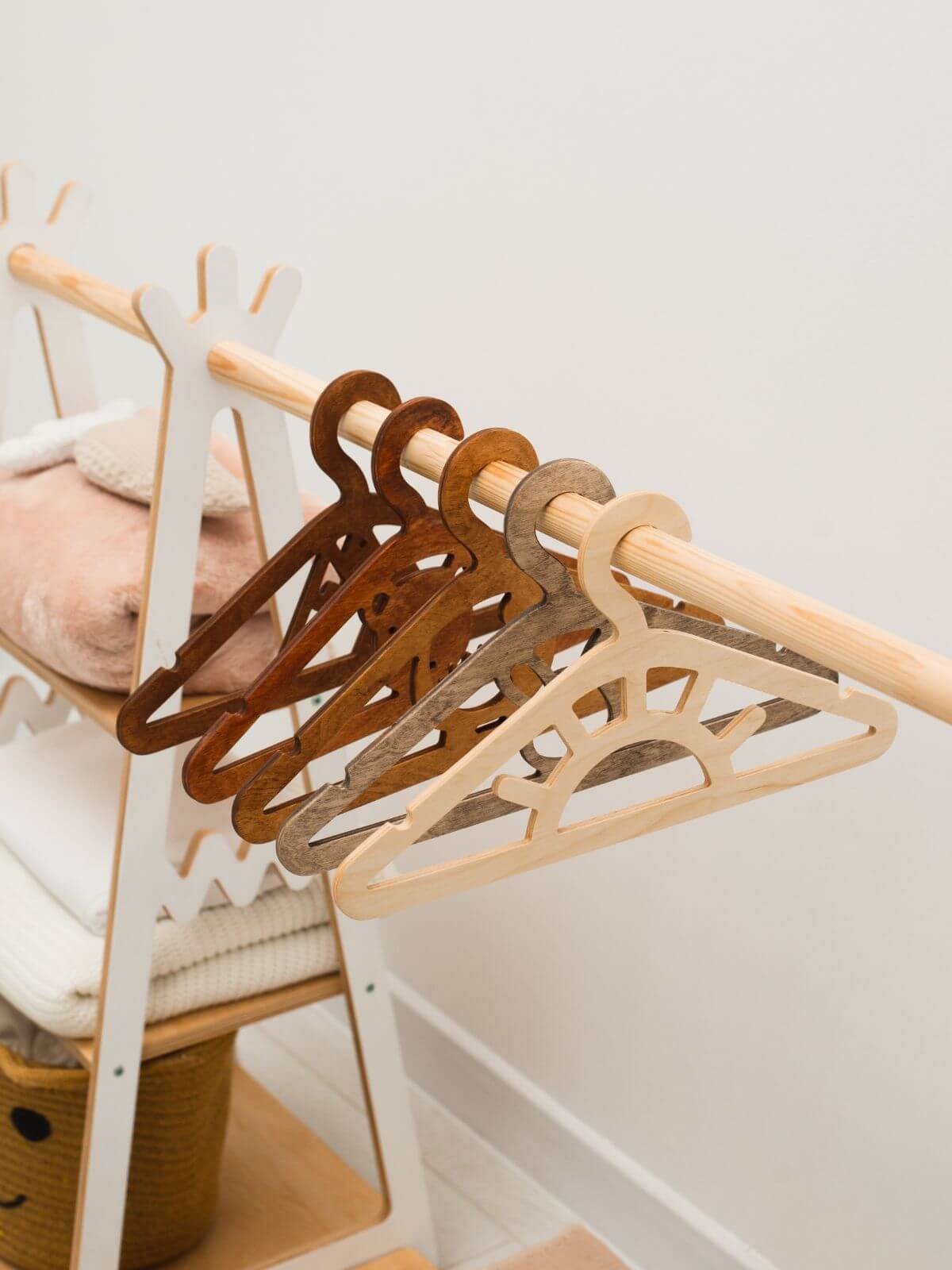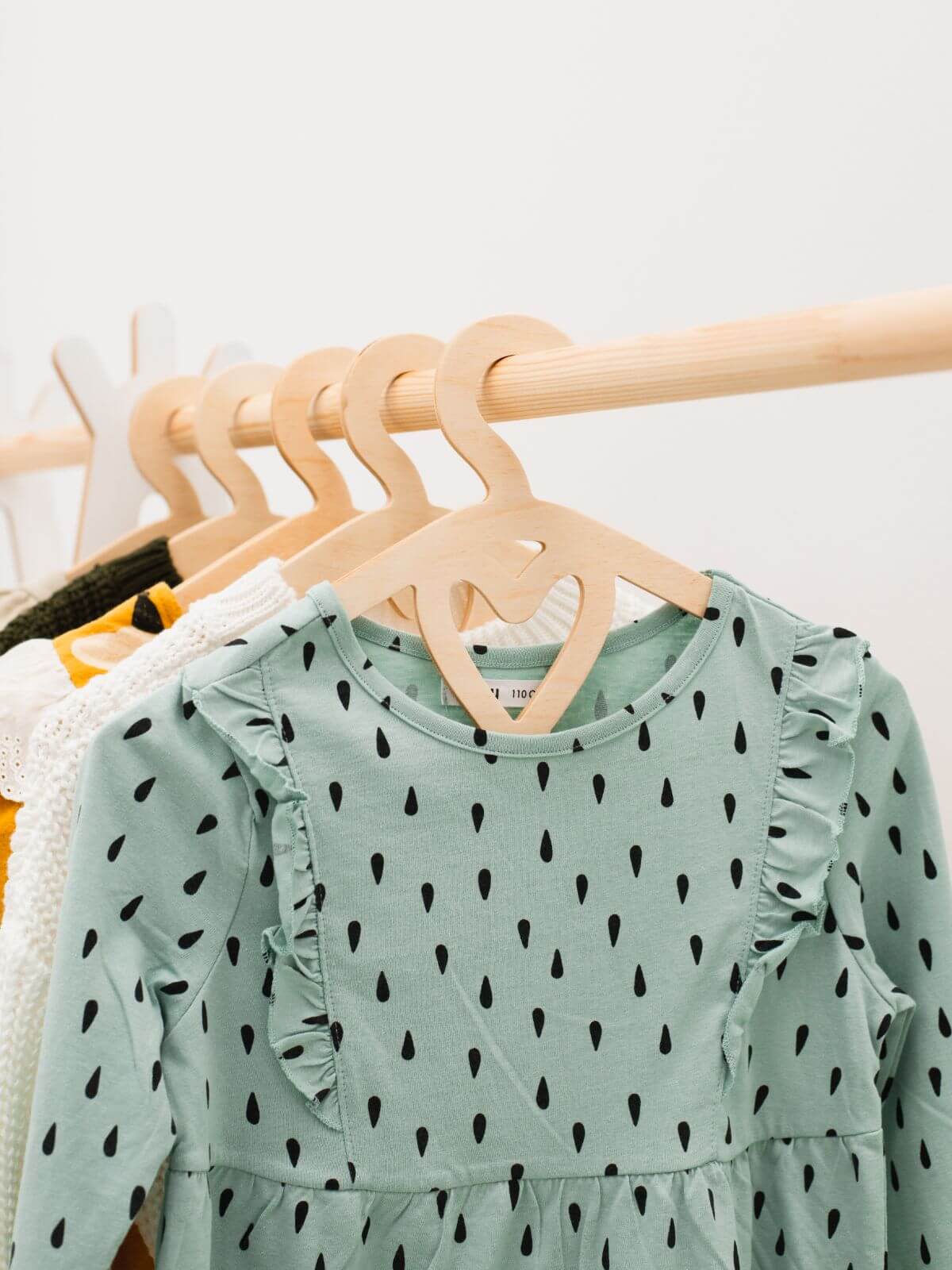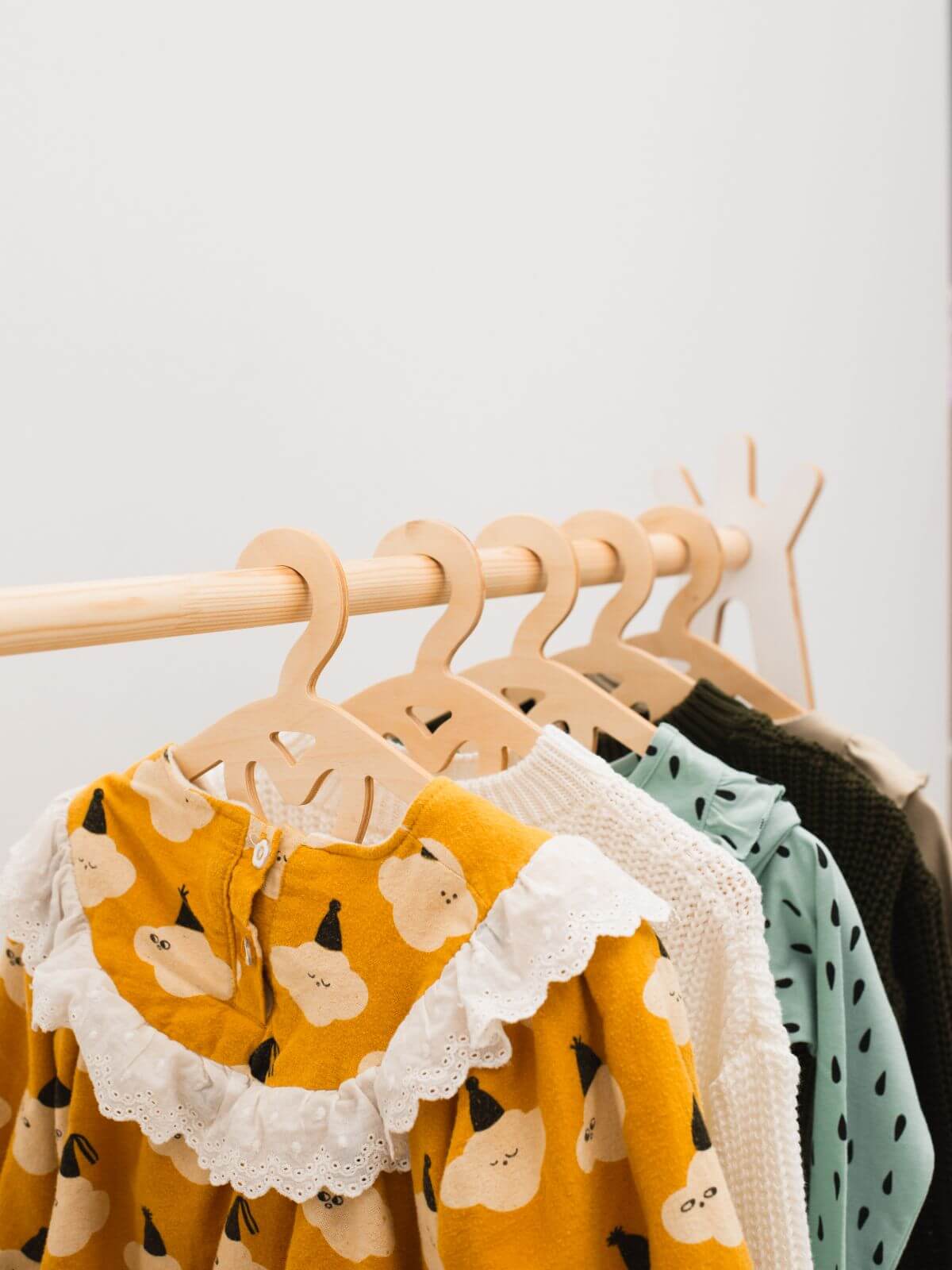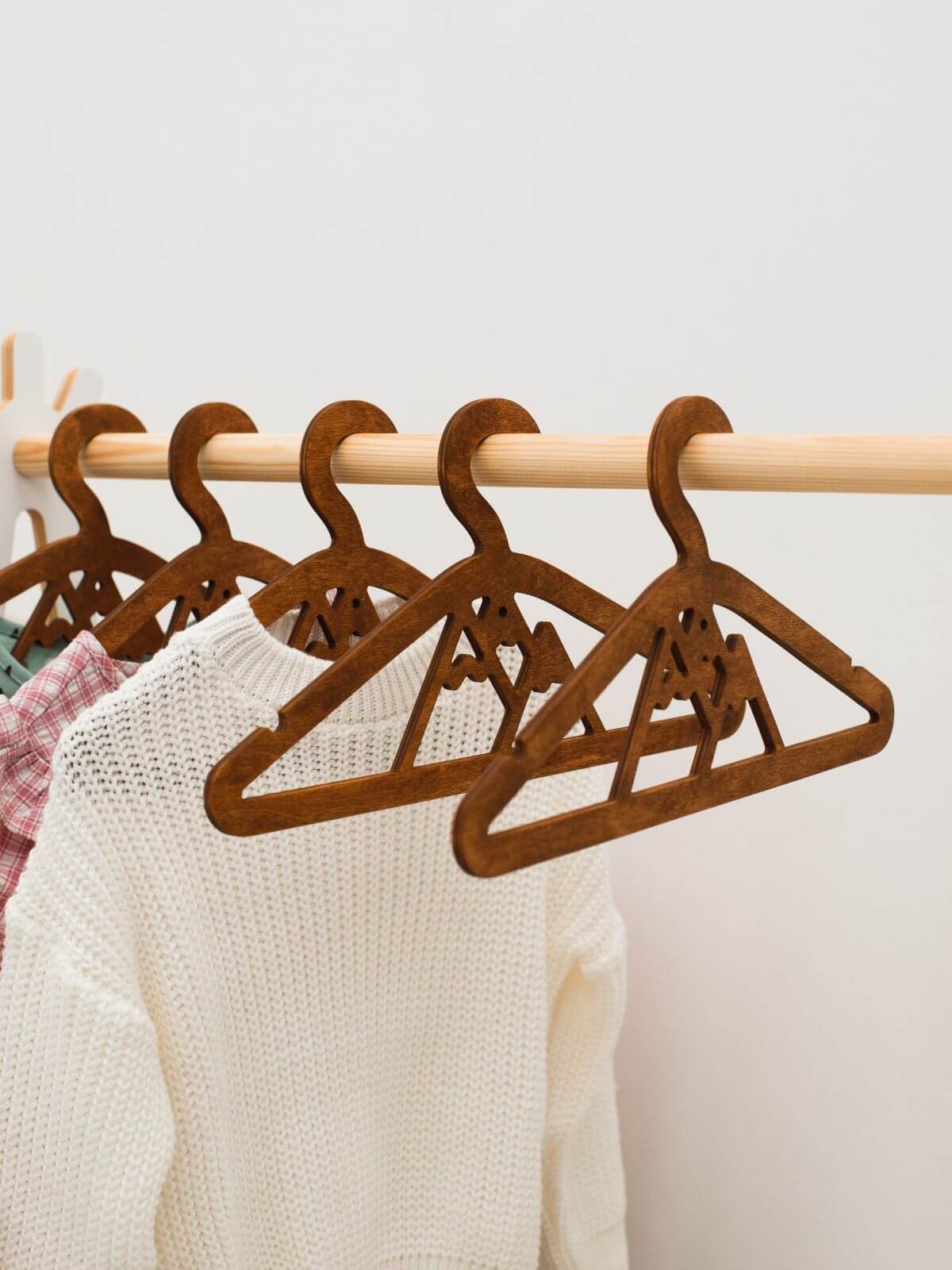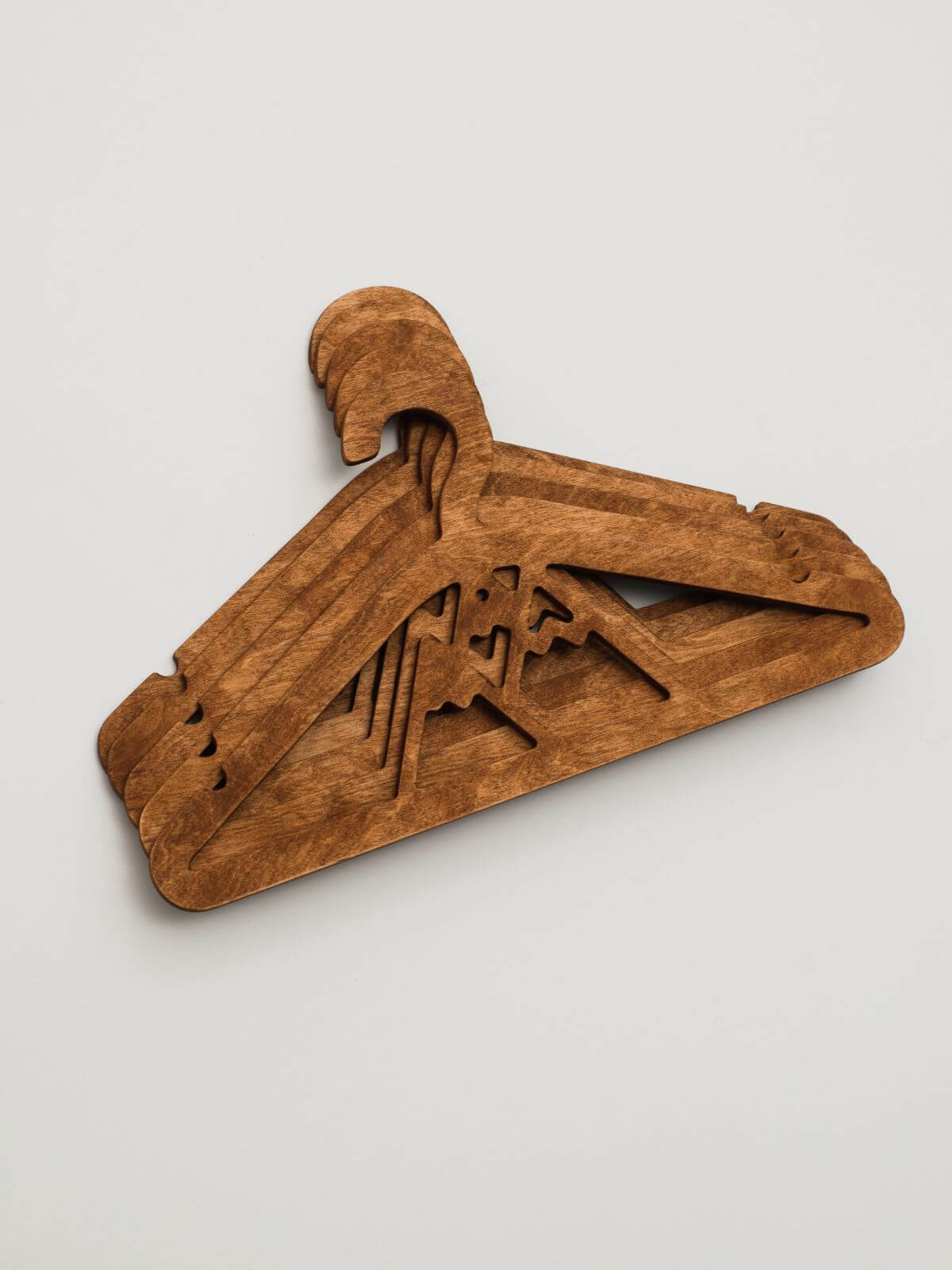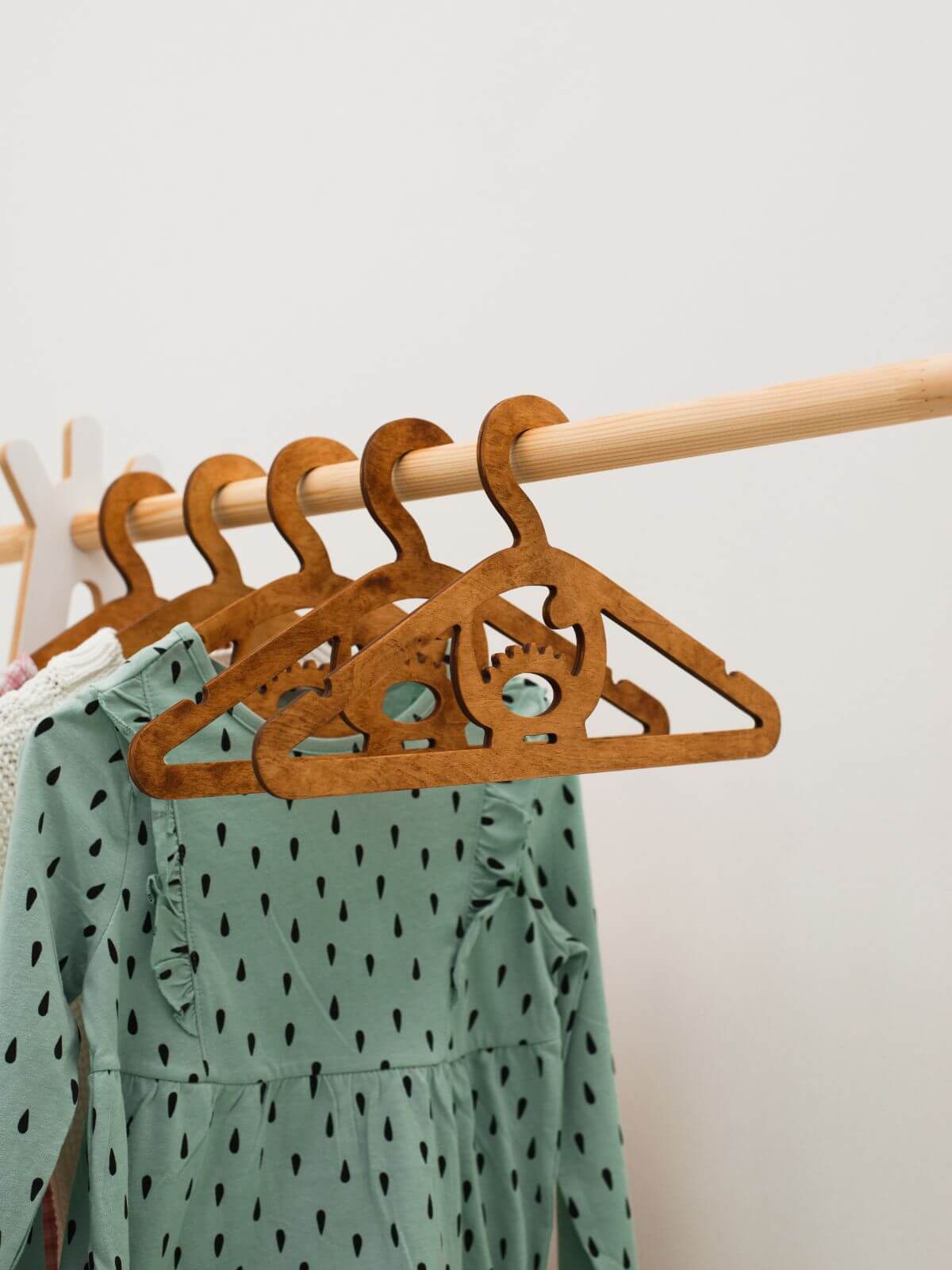 Pack of 10 Kid's Wooden Hangers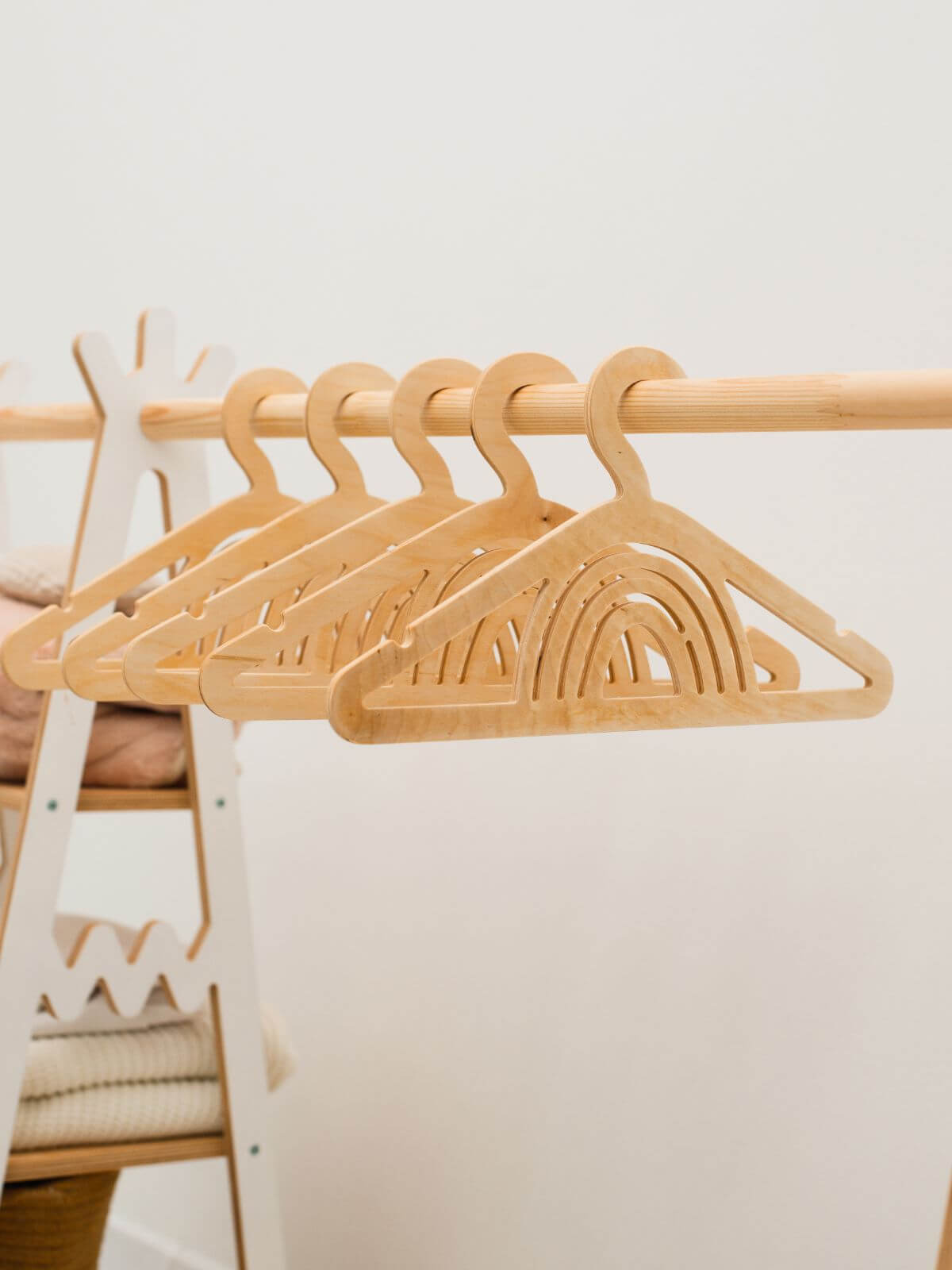 Smaller than regular adult hangers, toddler wooden hangers work well for your child's clothing. They're easy to manage and relocate, which means children are encouraged to (un)dress themselves and care about clothes without parental involvement (gives them a sense of achievement!).

Made of eco-friendly wood, the best hangers for toddler clothes are safe for a child, durable, and can't be easily broken. This, in turn, means the long-lasting performance of every item. Each hanger has a non-slip surface that prevents kids' stuff from sliding to one side or slipping off.

The products from the category are available in 4 different colors – Light, Terra, Dark Walnut, and Oak.
To add a more kid-friendly aesthetic, we also offer a set of design themes, such as Bear, Star, Rainbow, Rabbit, Heart, Sun, Mountains, and Dinosaur.

Browse kids' hangers in sets of 5 or 10 pieces per package.
Go for personalized hangers if you're looking for stylish and parent-tested gifts for Christmas, Thanksgiving, Easter, New Year's Eve, Baby Shower, or House Warming parties.