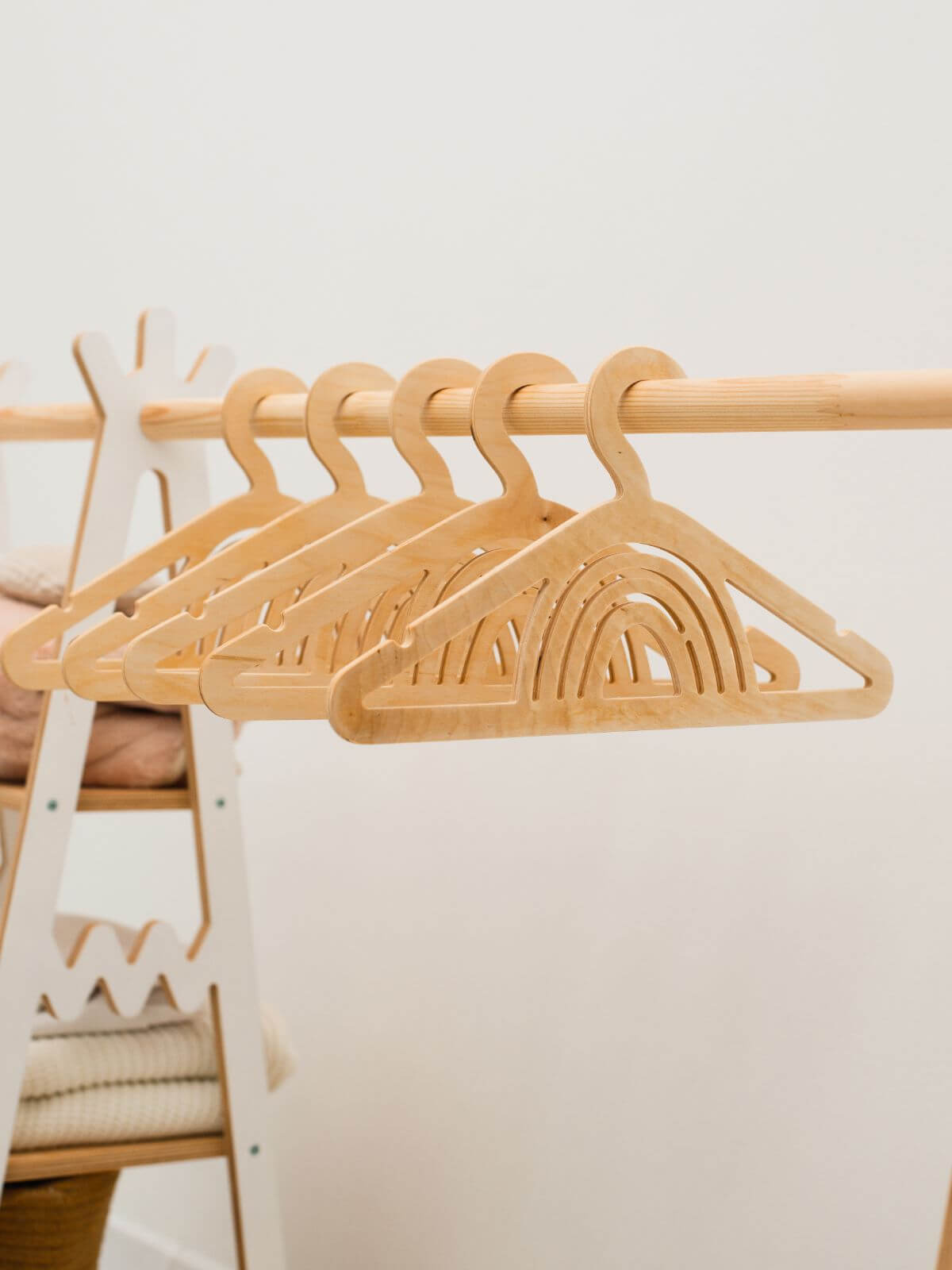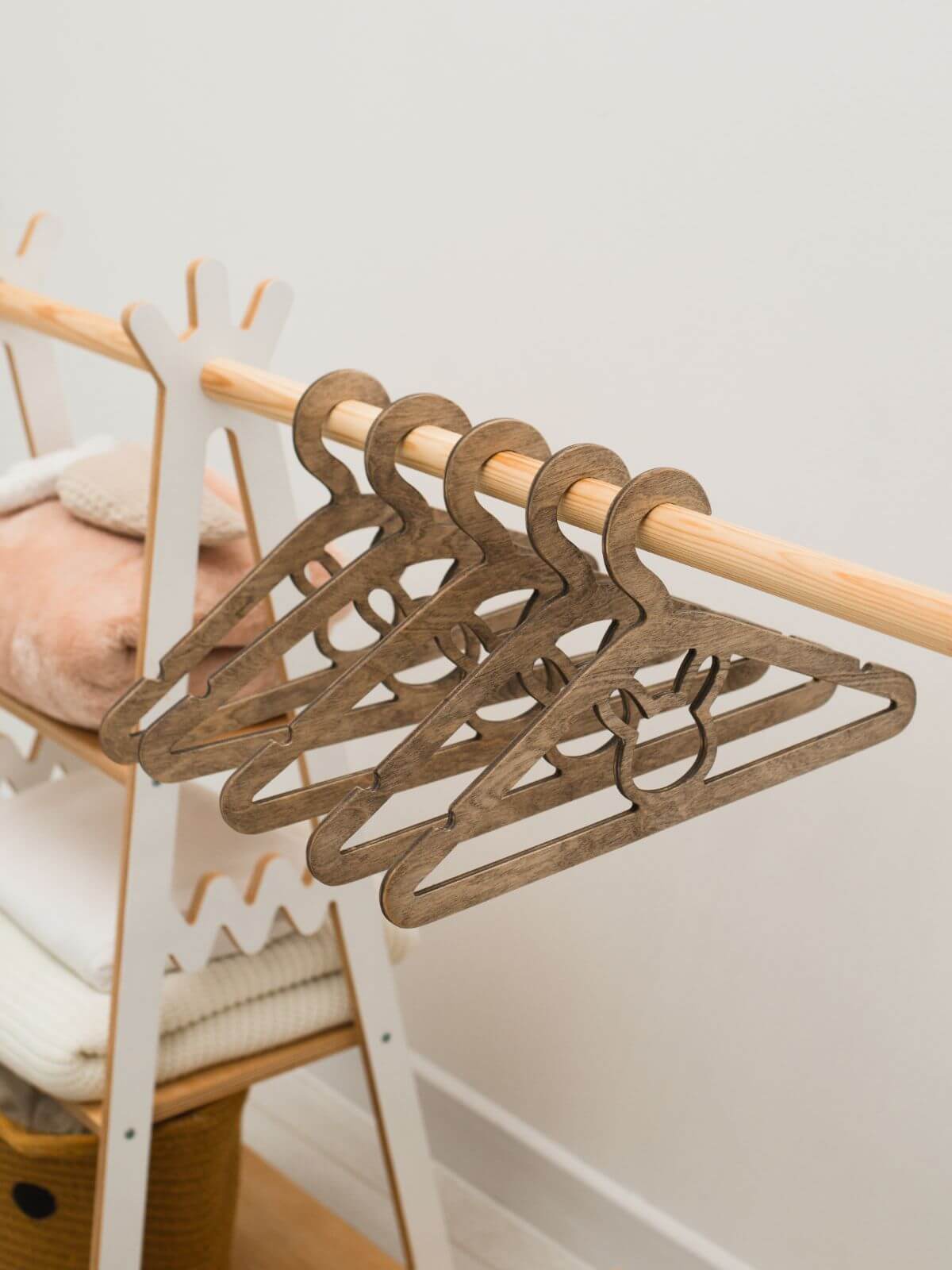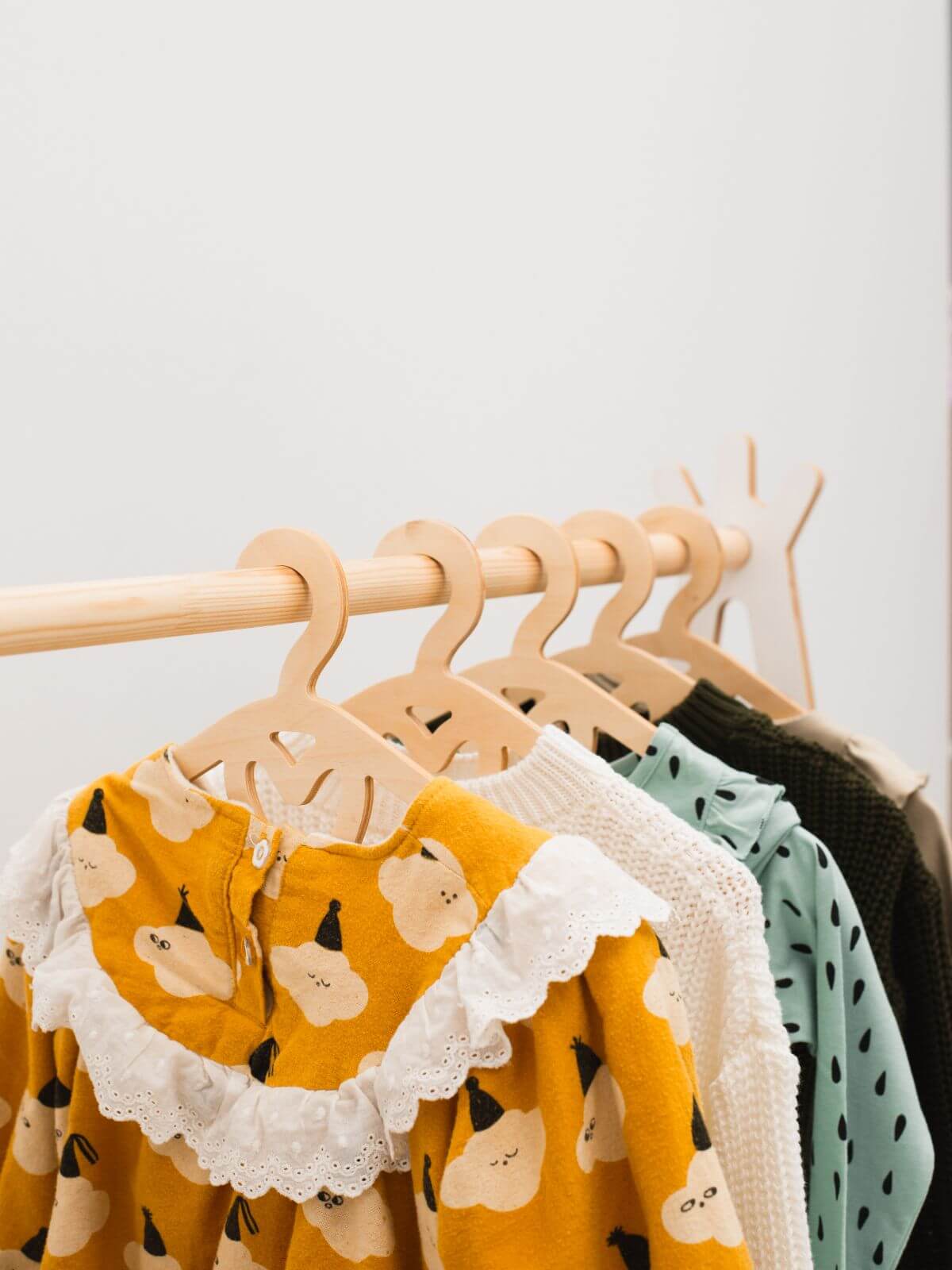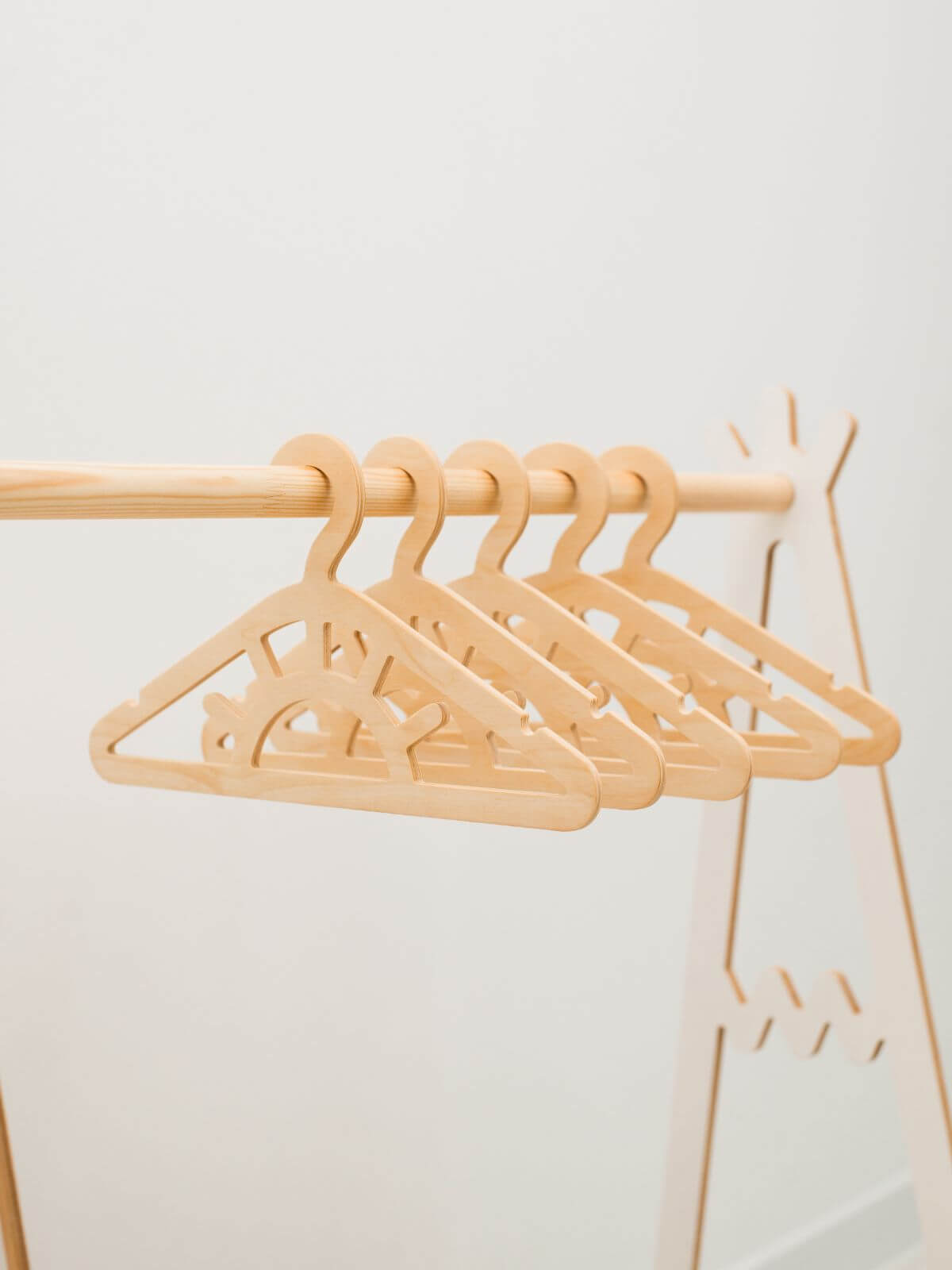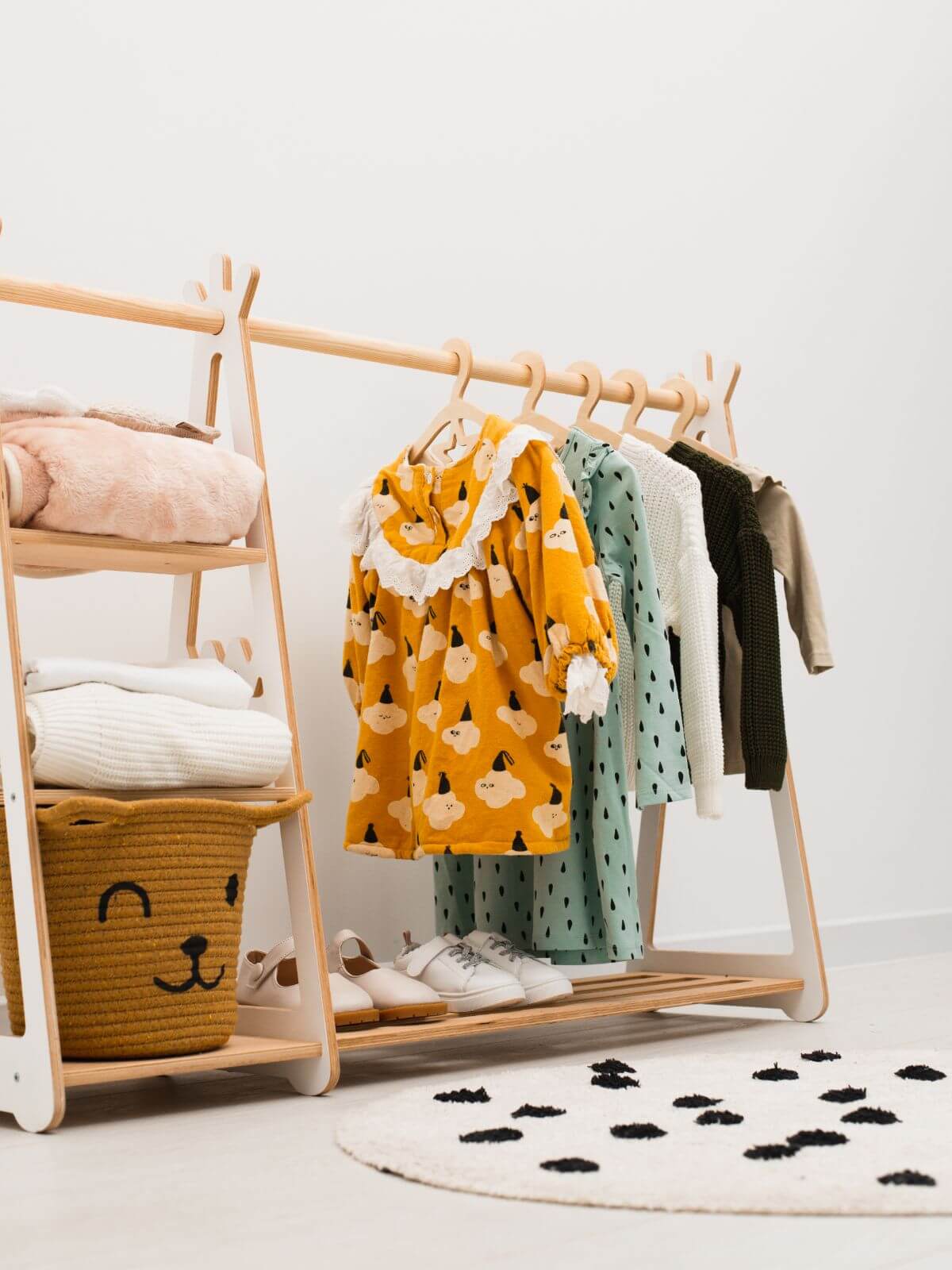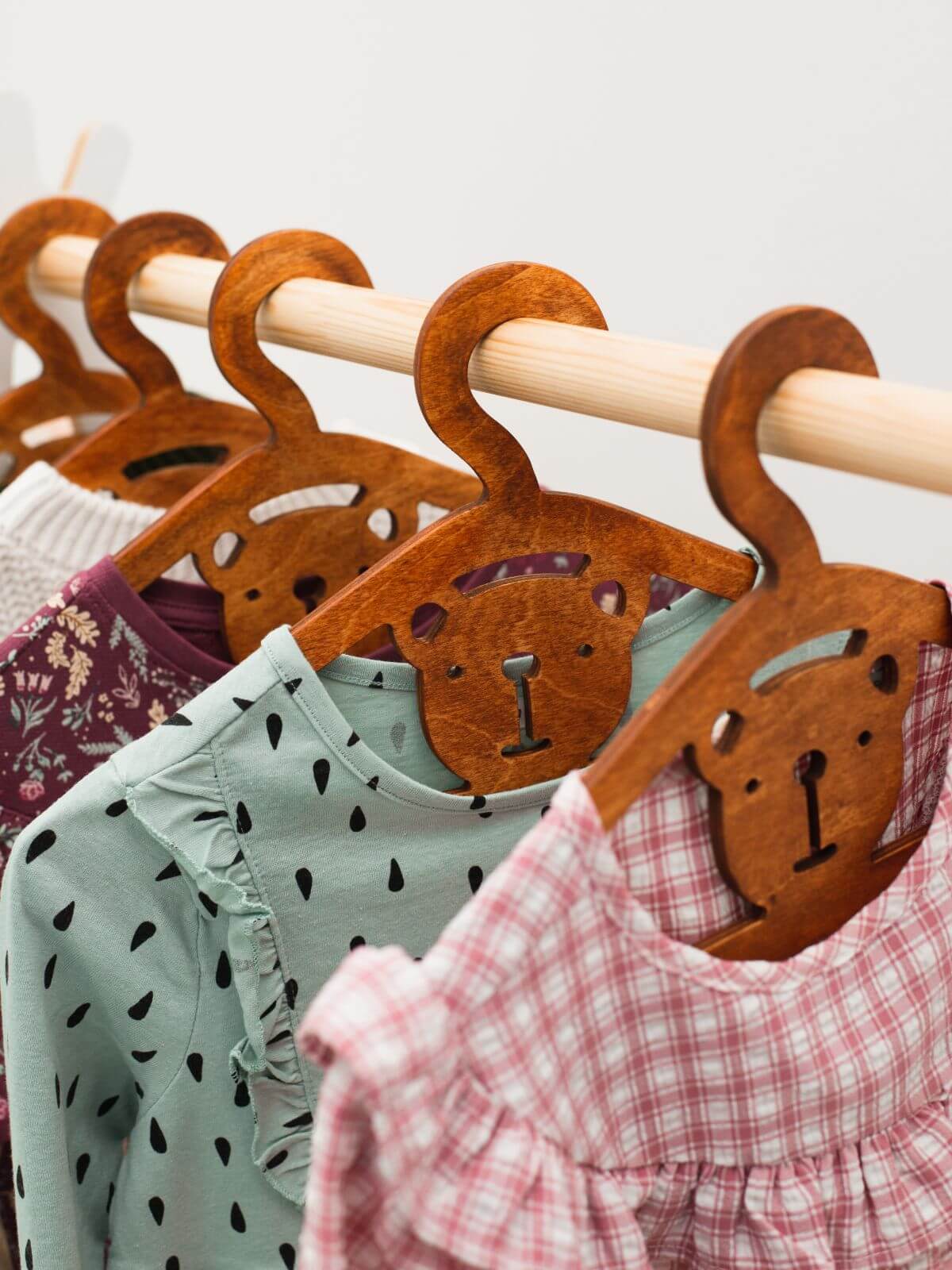 Pack of 5 Wooden Baby Hangers
Help your little fashionista stay tidy, neat, and stylish with our new hangers!
Designed to fit kiddos' clothes perfectly, the hangers help keep all those cute dresses, t-shirts, and waistcoats looking as good as new.
All hangers for toddler clothes cover unique illustration styles featuring kid-friendly themes (Bear, Star, Rainbow, Rabbit, Heart, Sun, Mountains, and Dinosaur).
Choose your child's preferred palette – Light, Terra, Dark Walnut, and Oak – all neutrals perfectly fit all existing interiors (especially Montessori-inspired ones!).
2 pack options are available, each holding 5 or 10 items.

Wooden baby hangers are great for teaching toddlers to be organized and independent in their routines. Let them choose and manage their clothes to ensure responsibility is fun and easy.
Looking for personalized accessories for kids? Our toddler clothes hangers can be personalized up to your request! They also make a great gift for your little mini-me or any other special child in your life on a Birthday, New Year's Eve, Christmas, Thanksgiving, or any other momentous event.