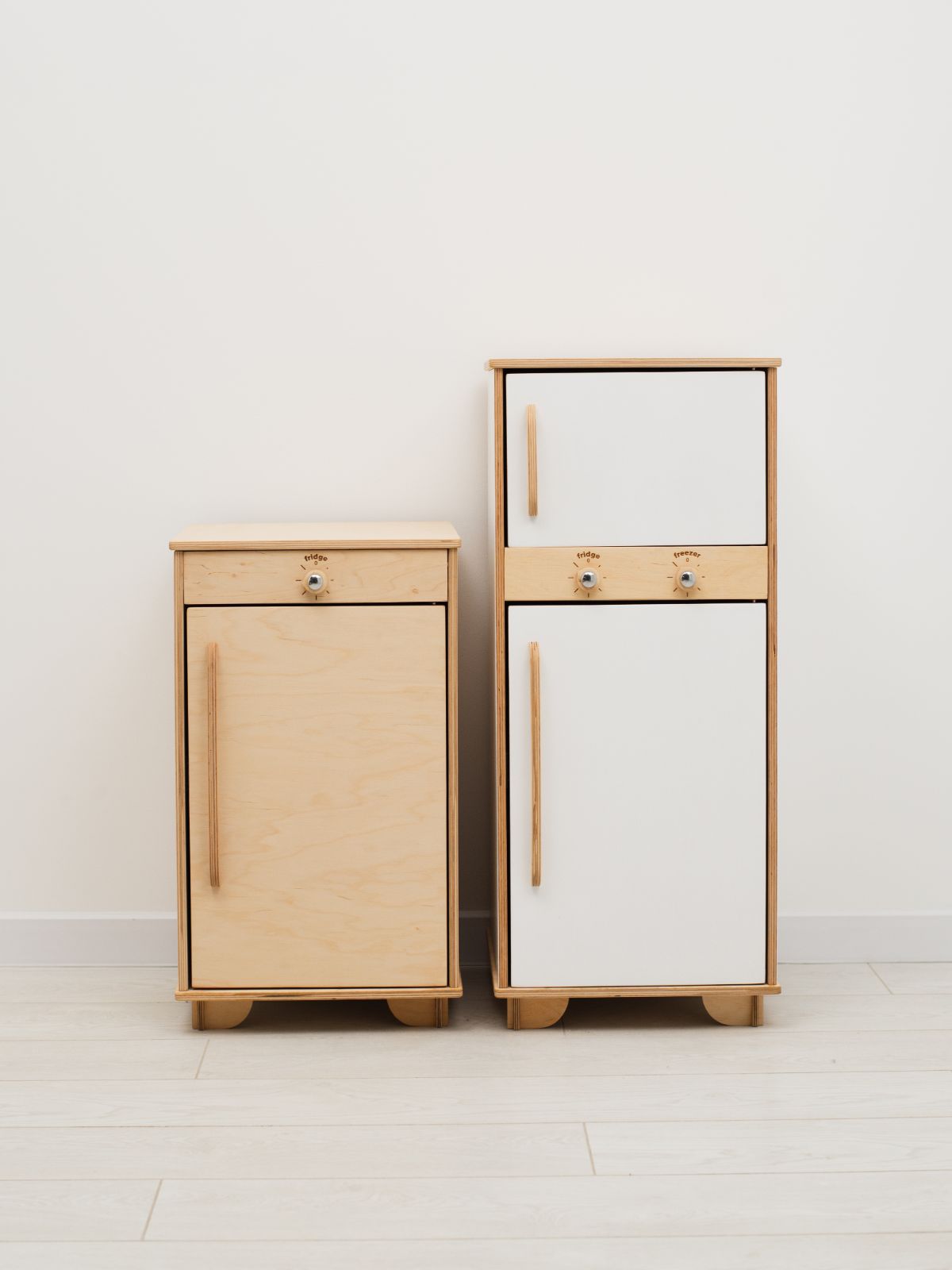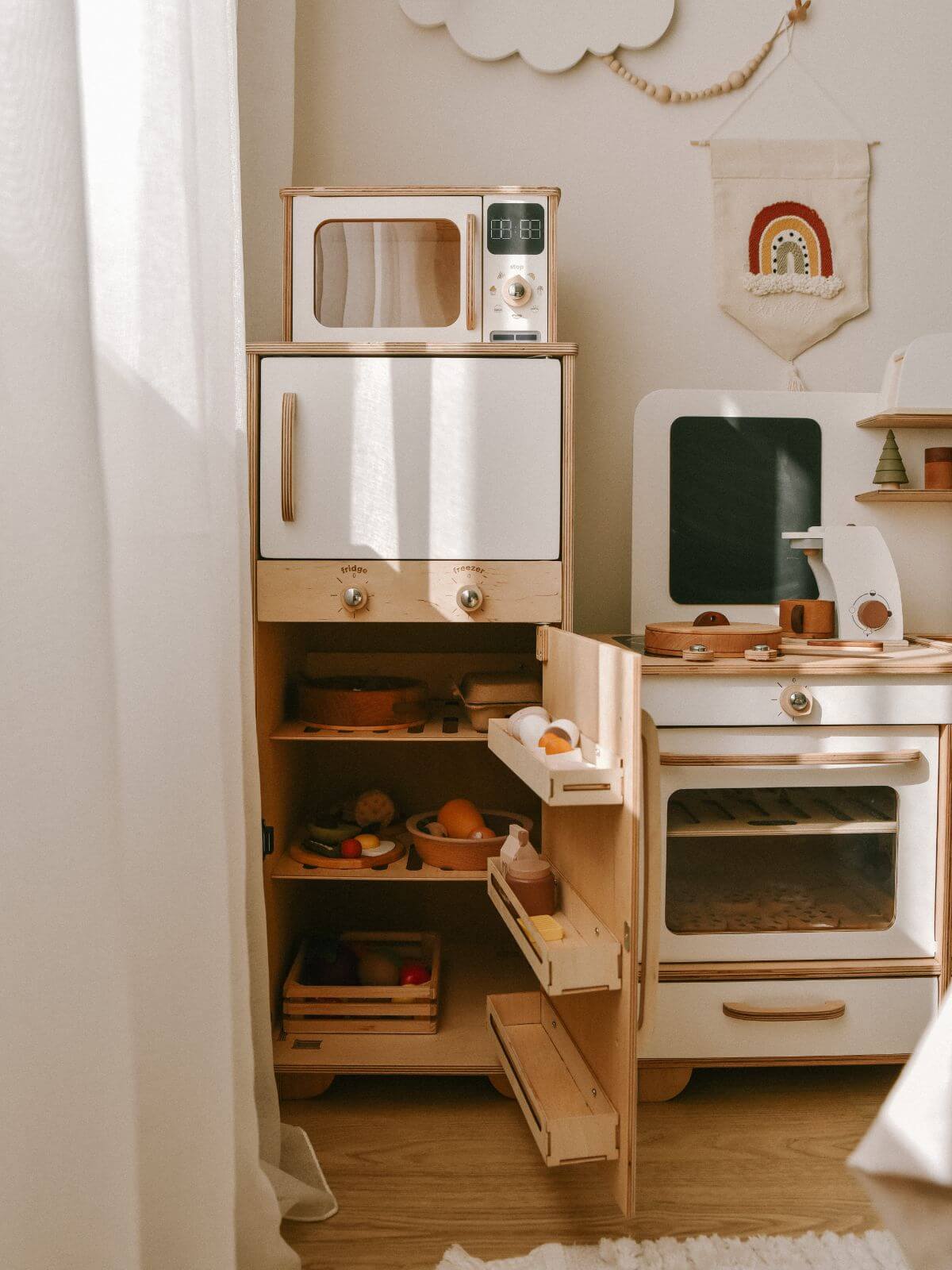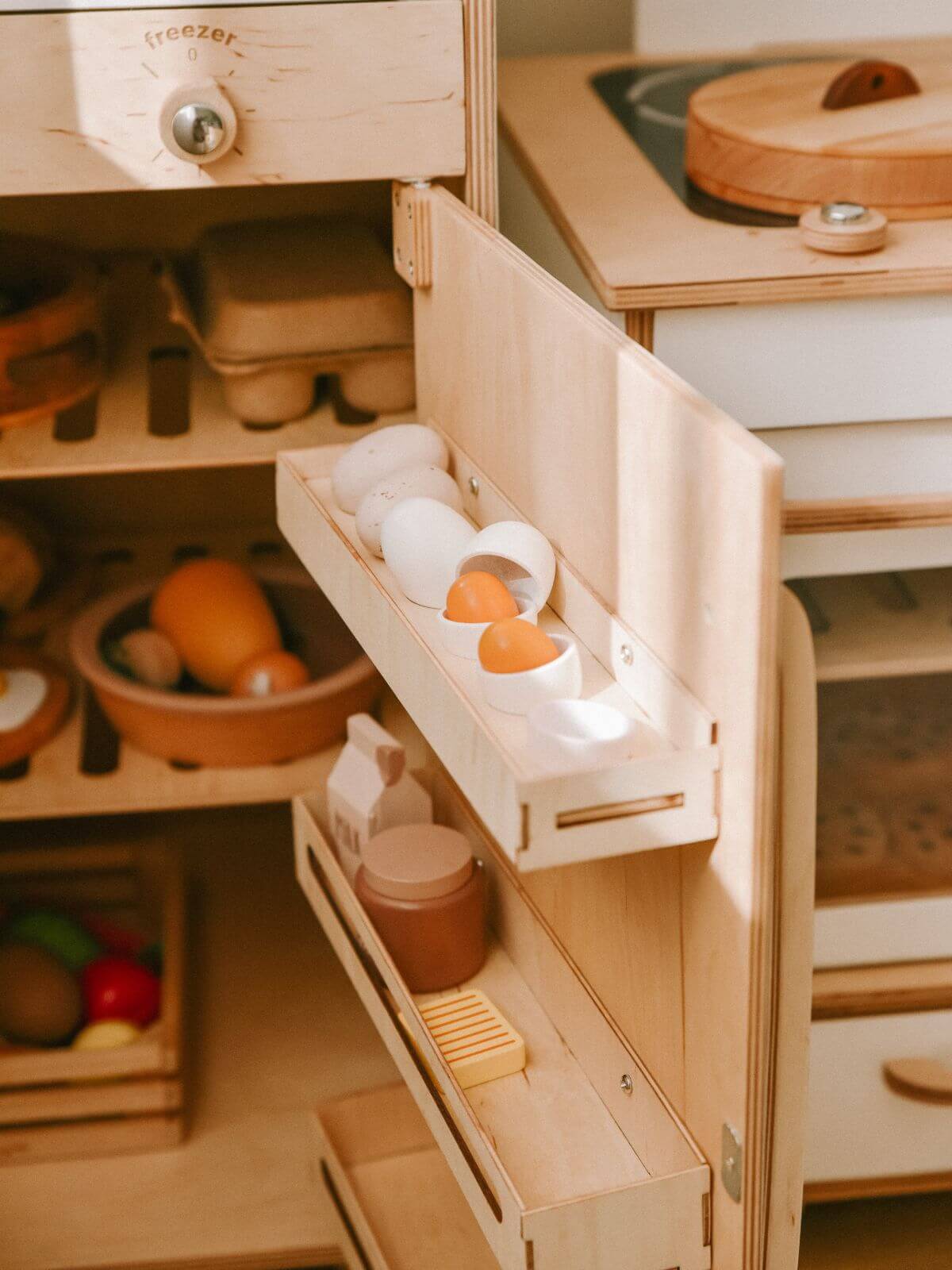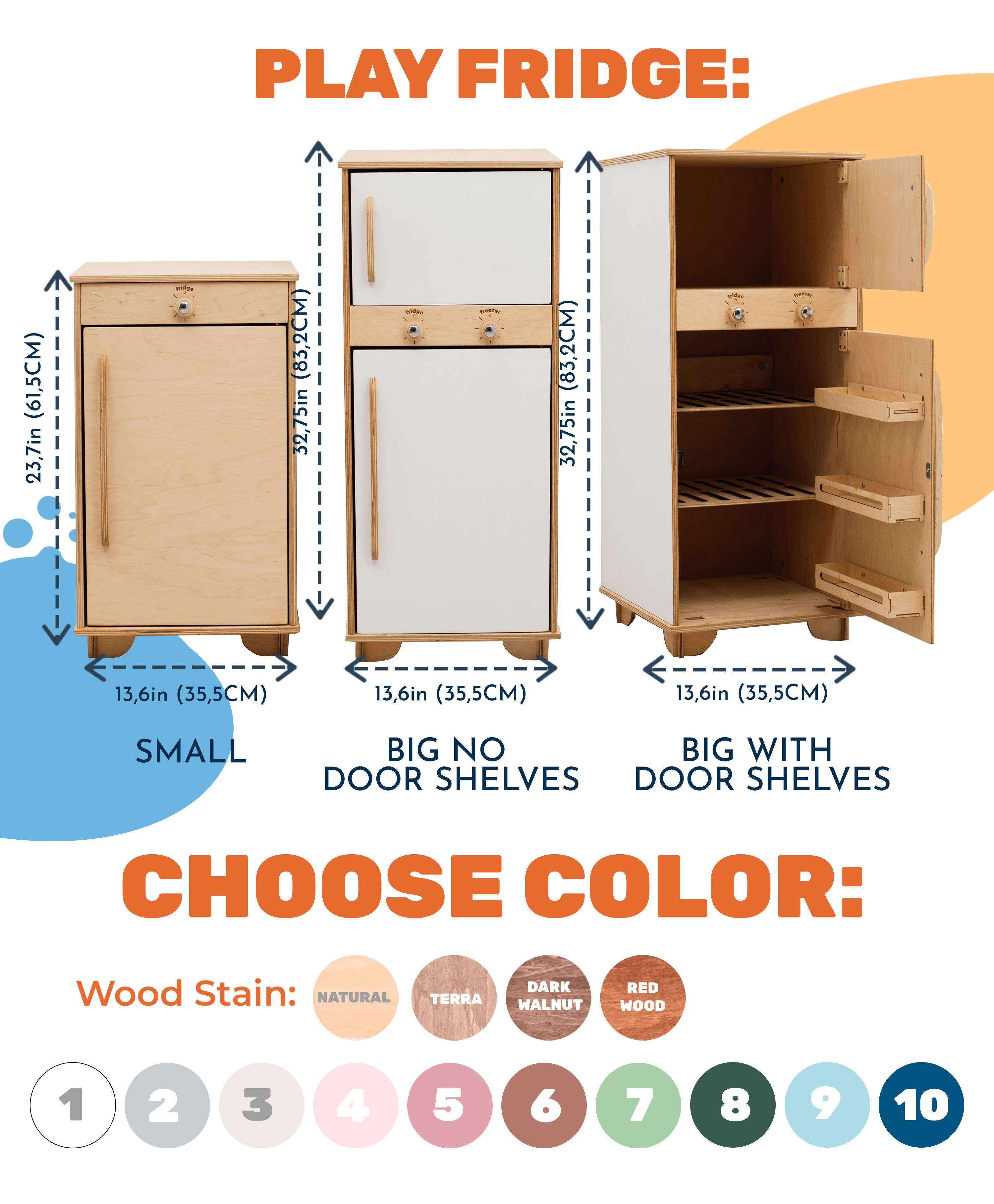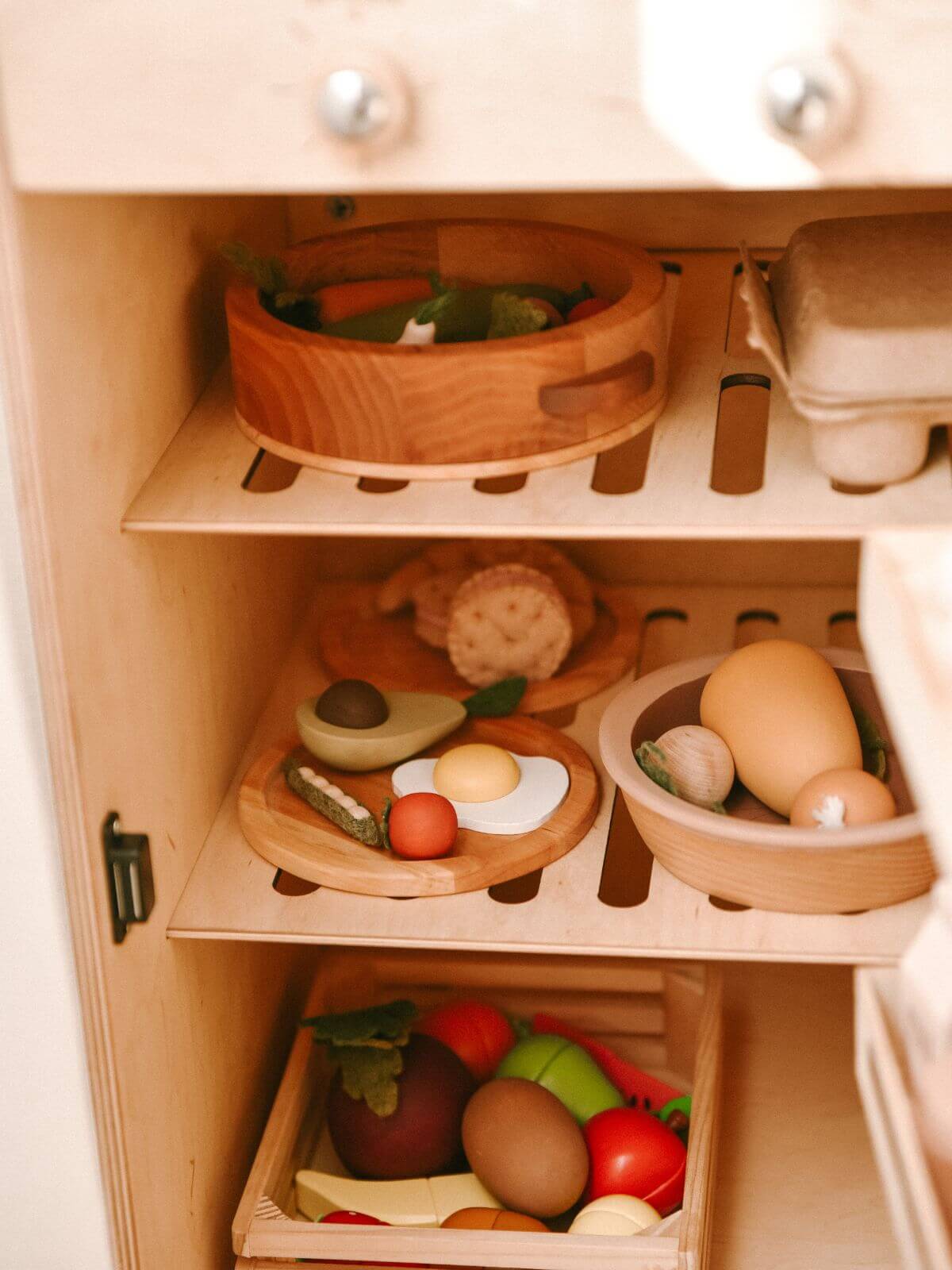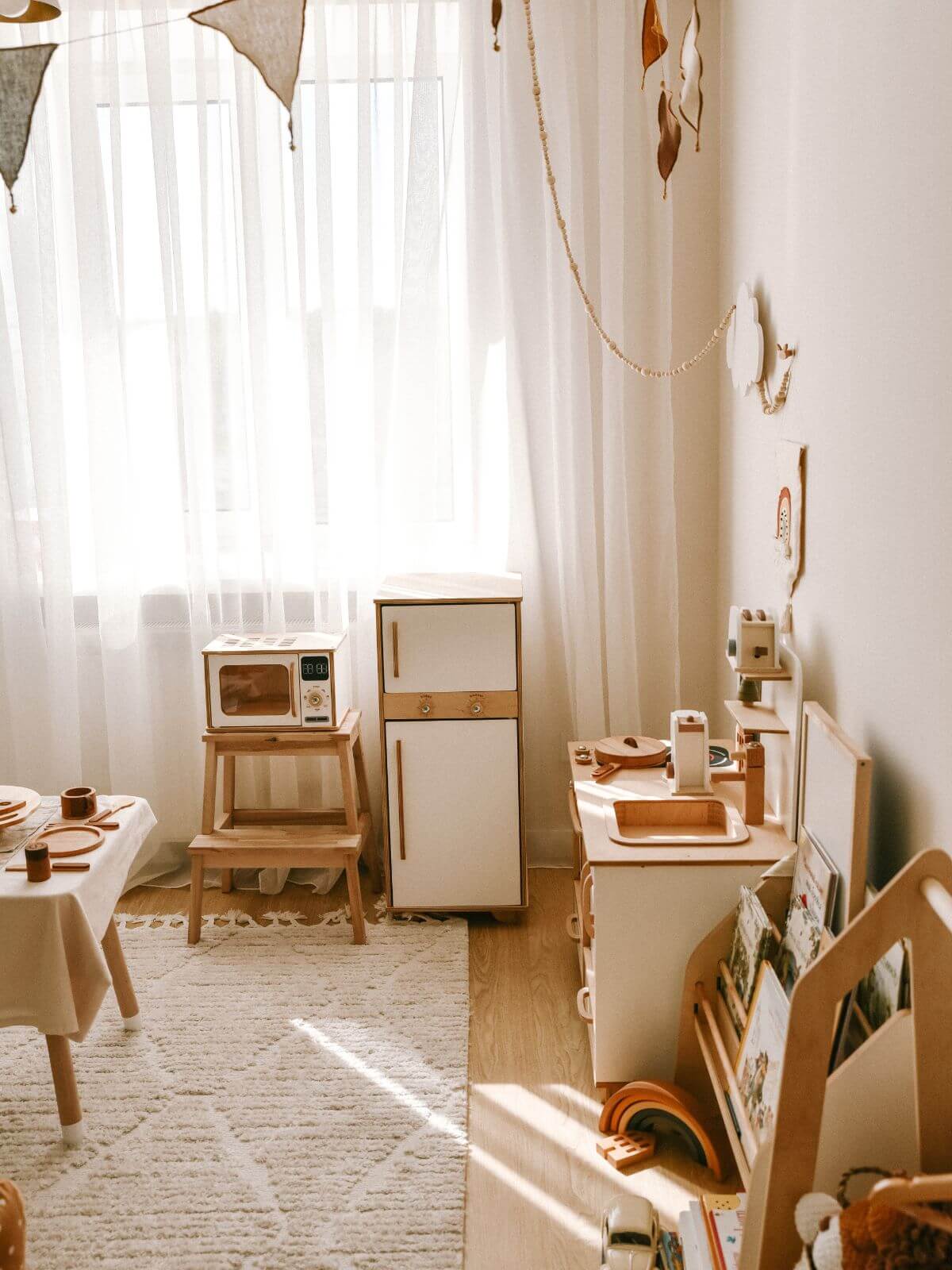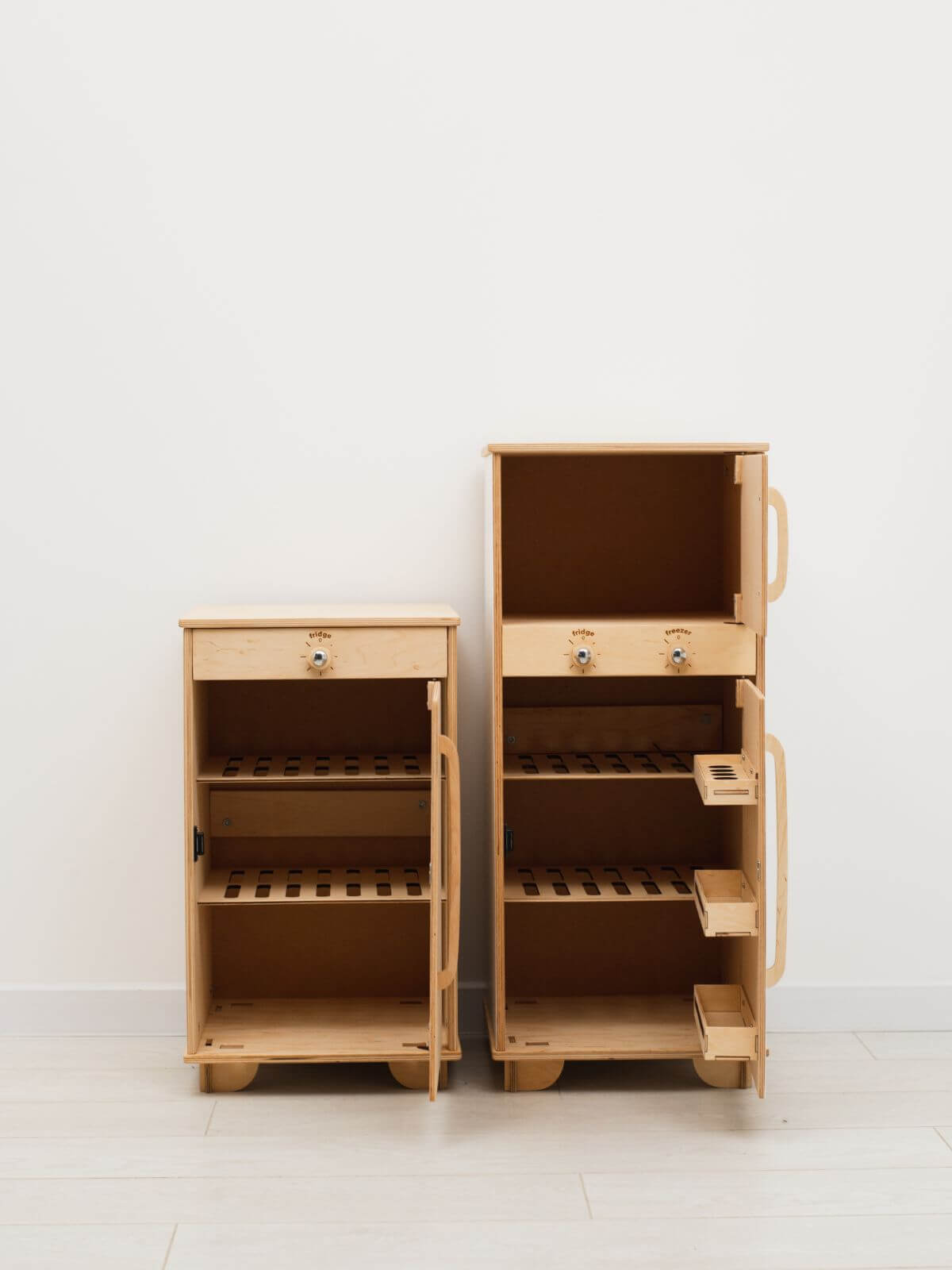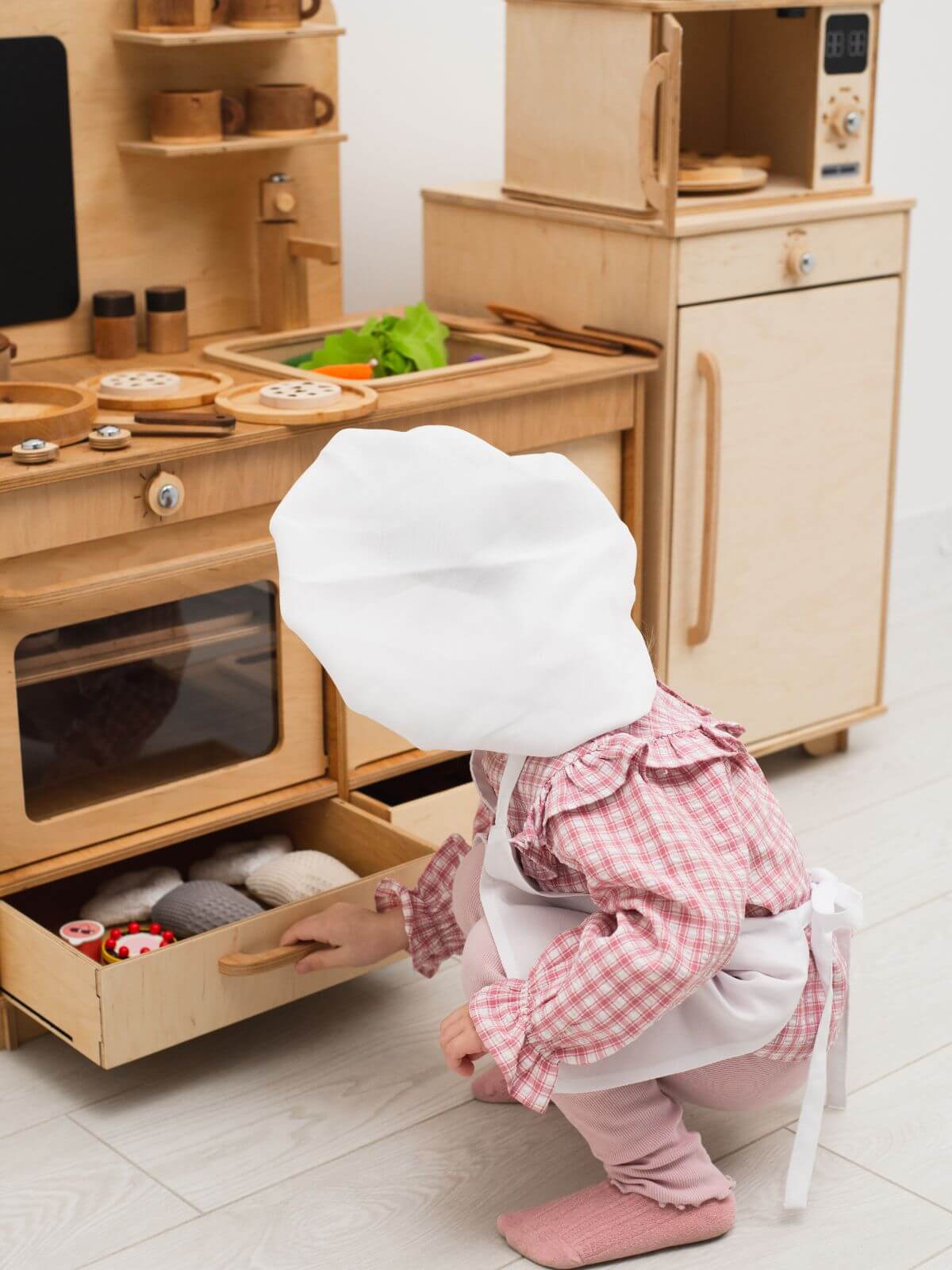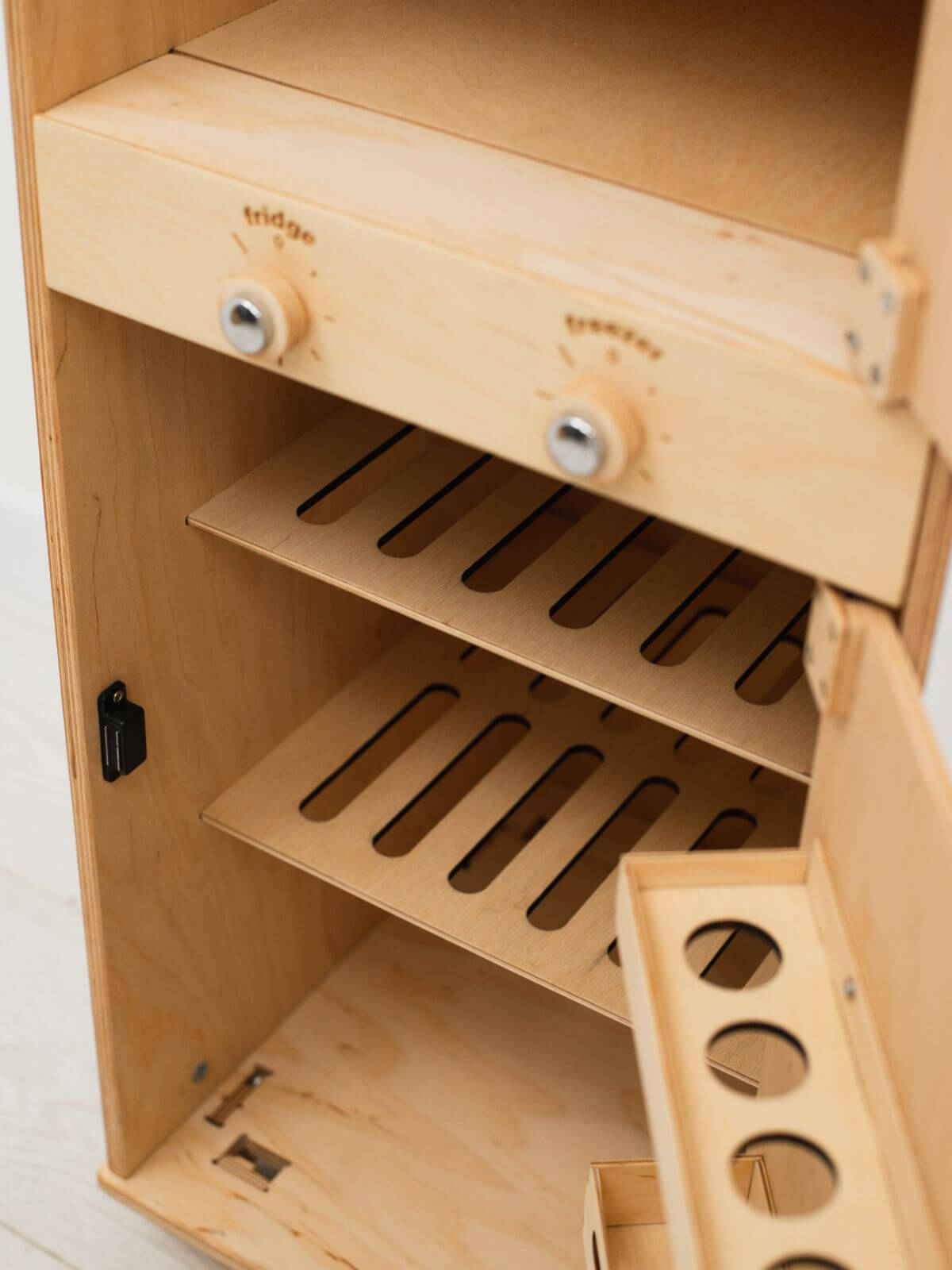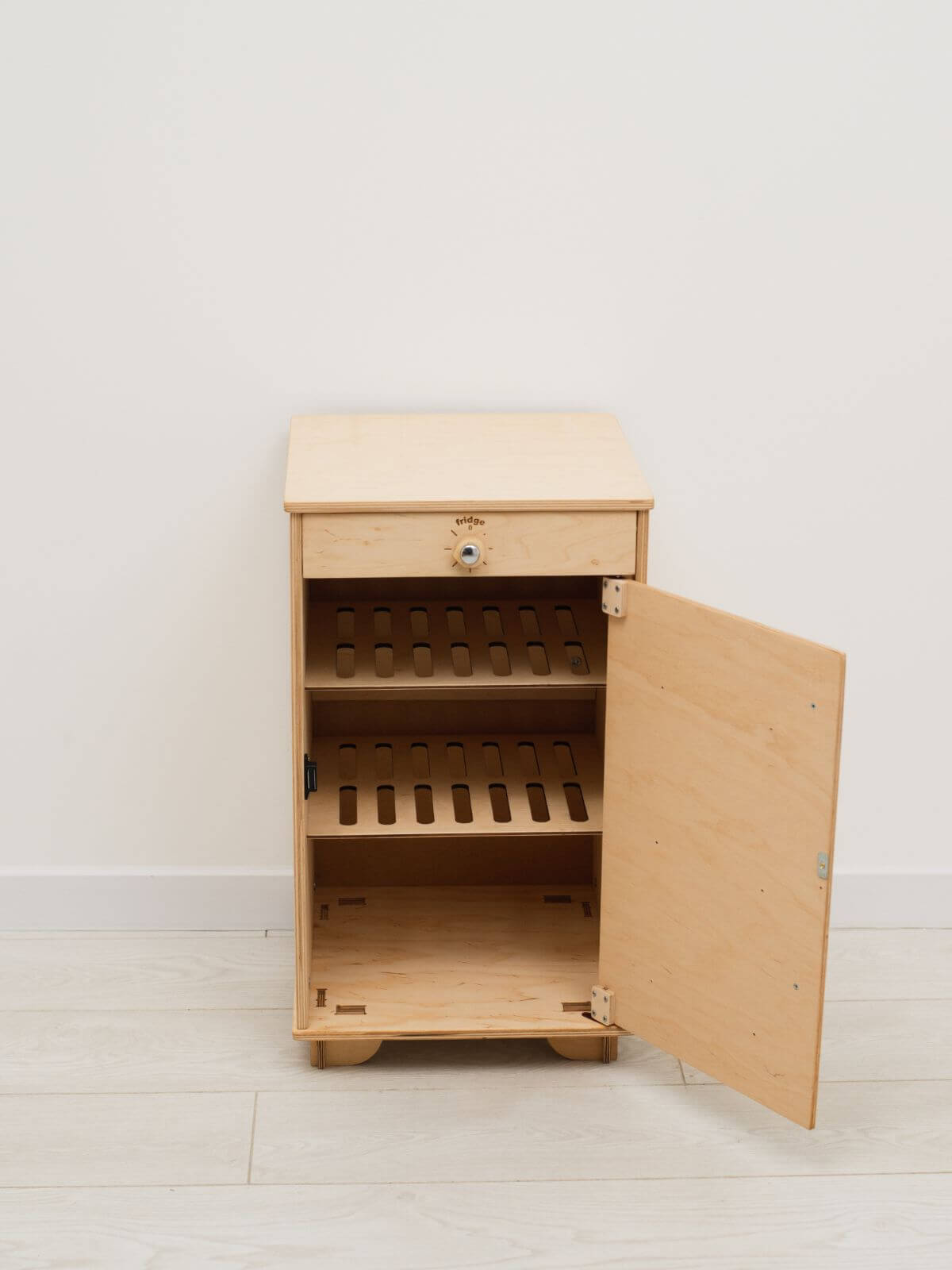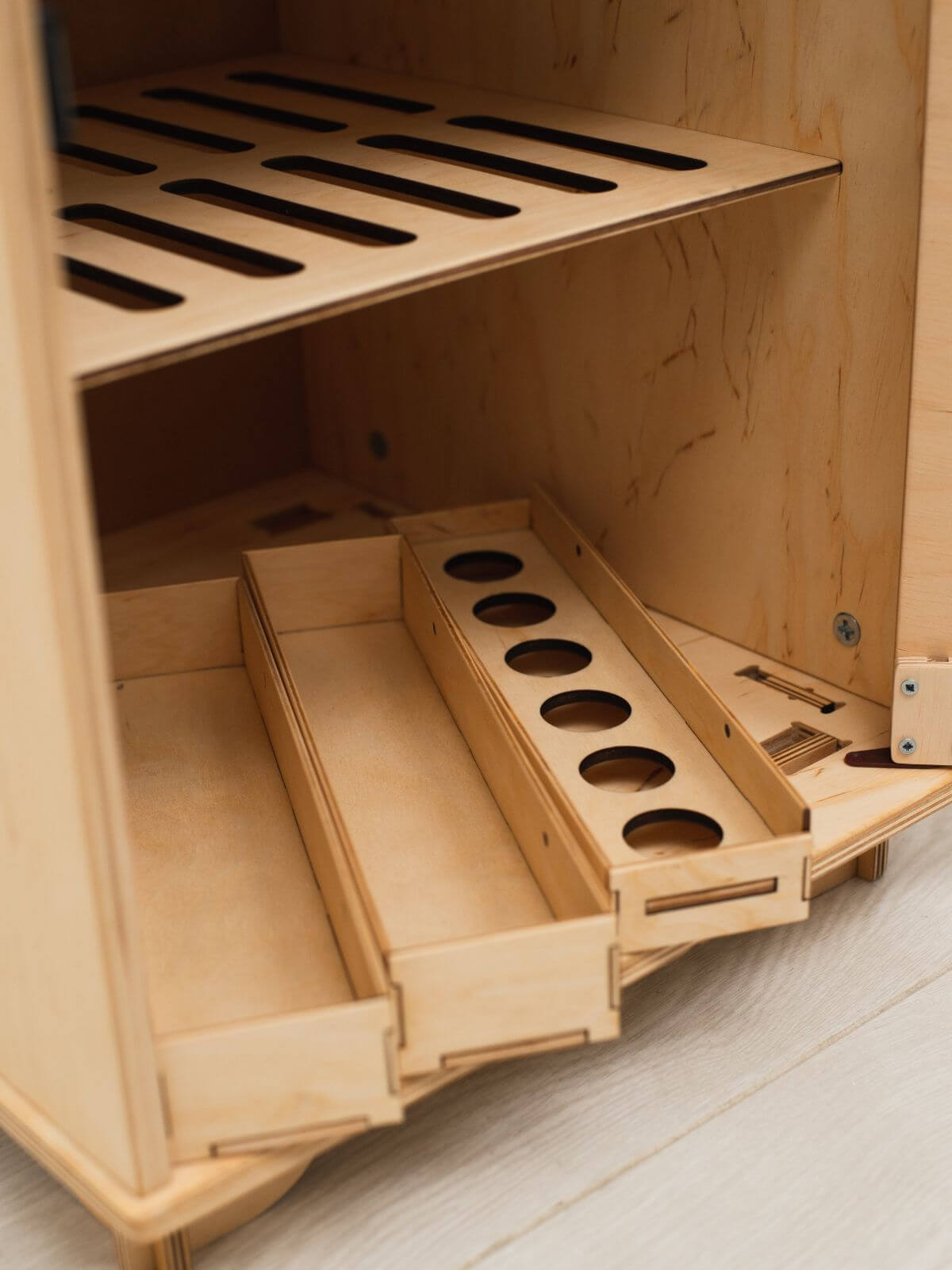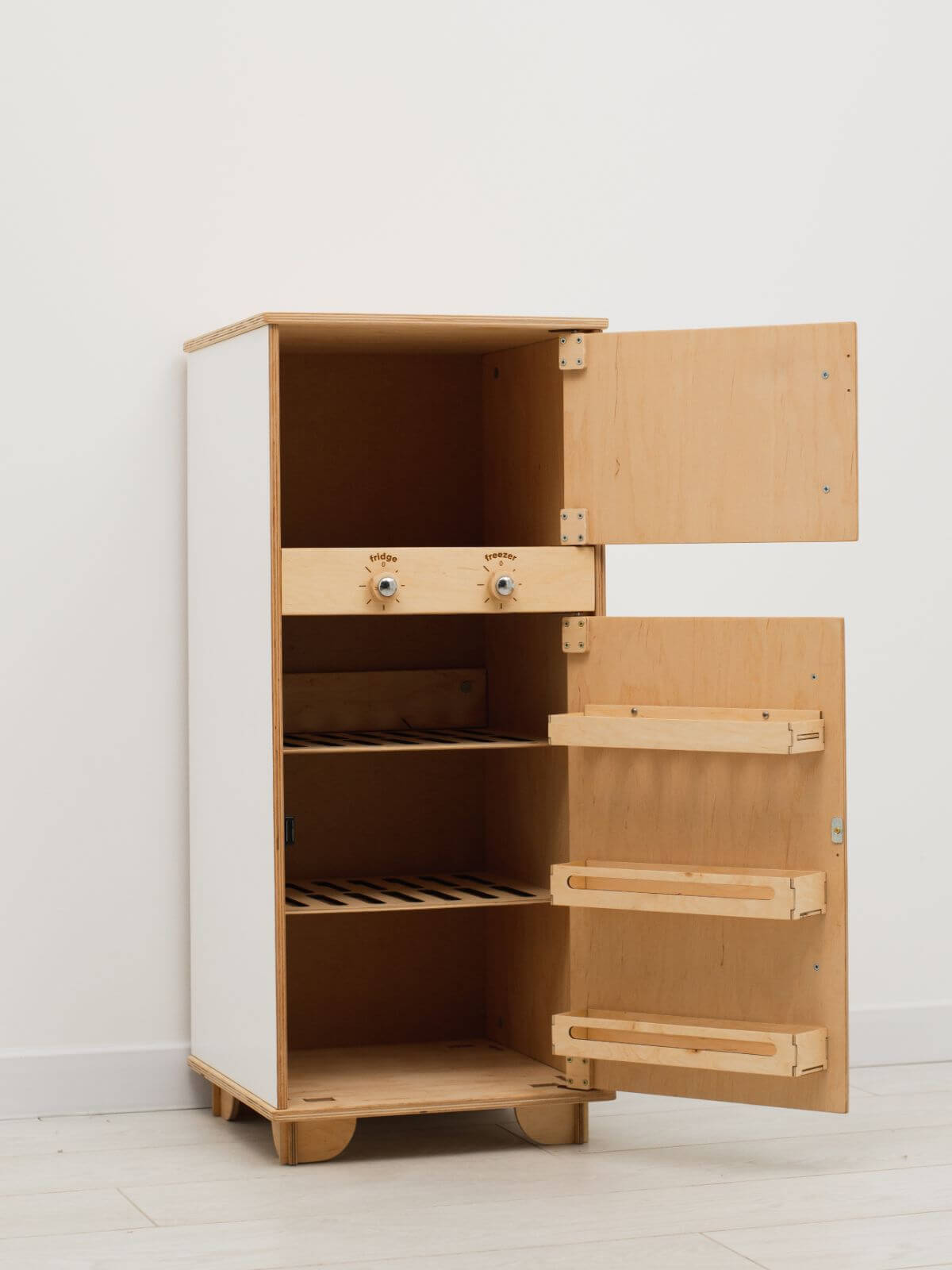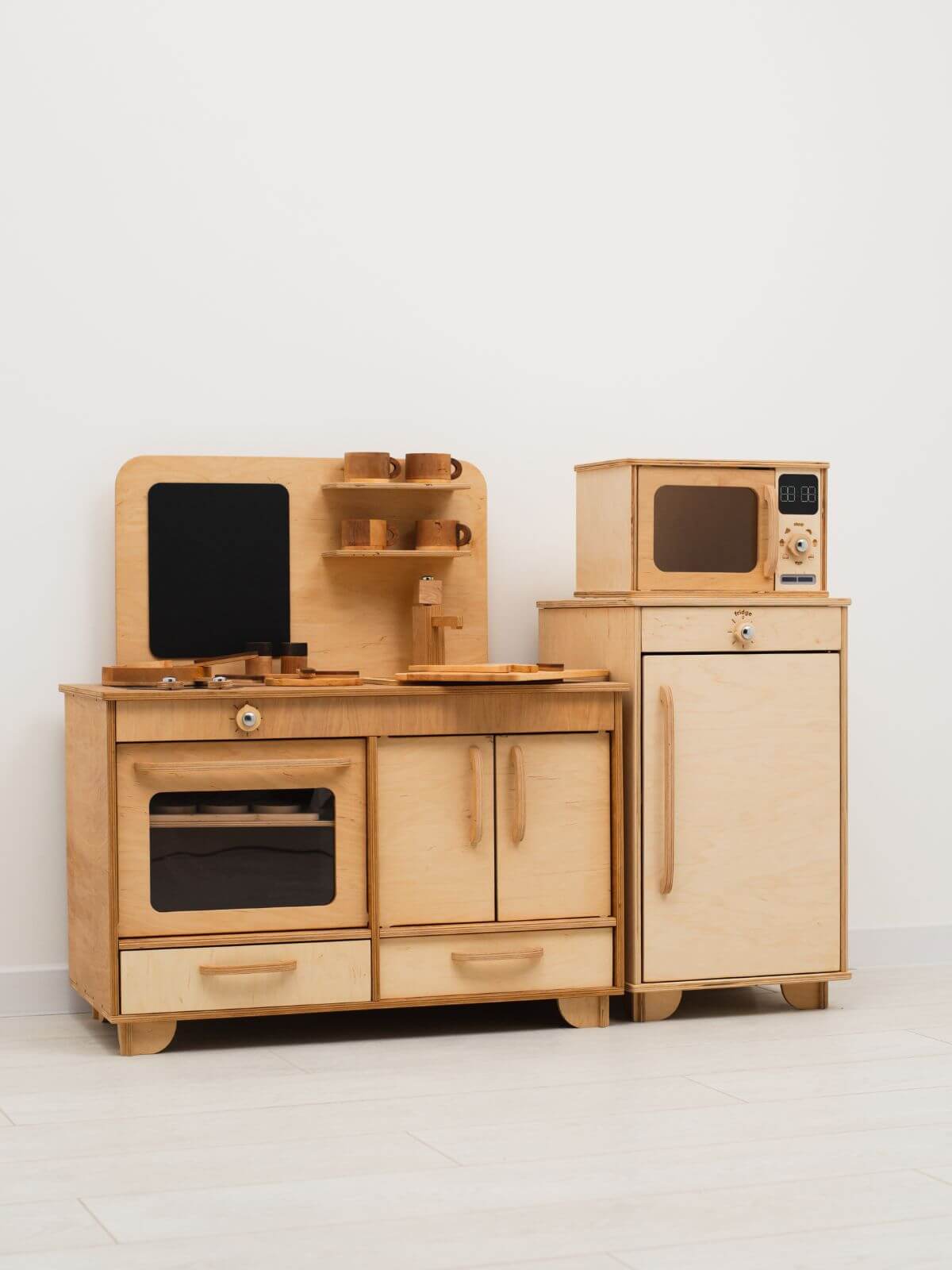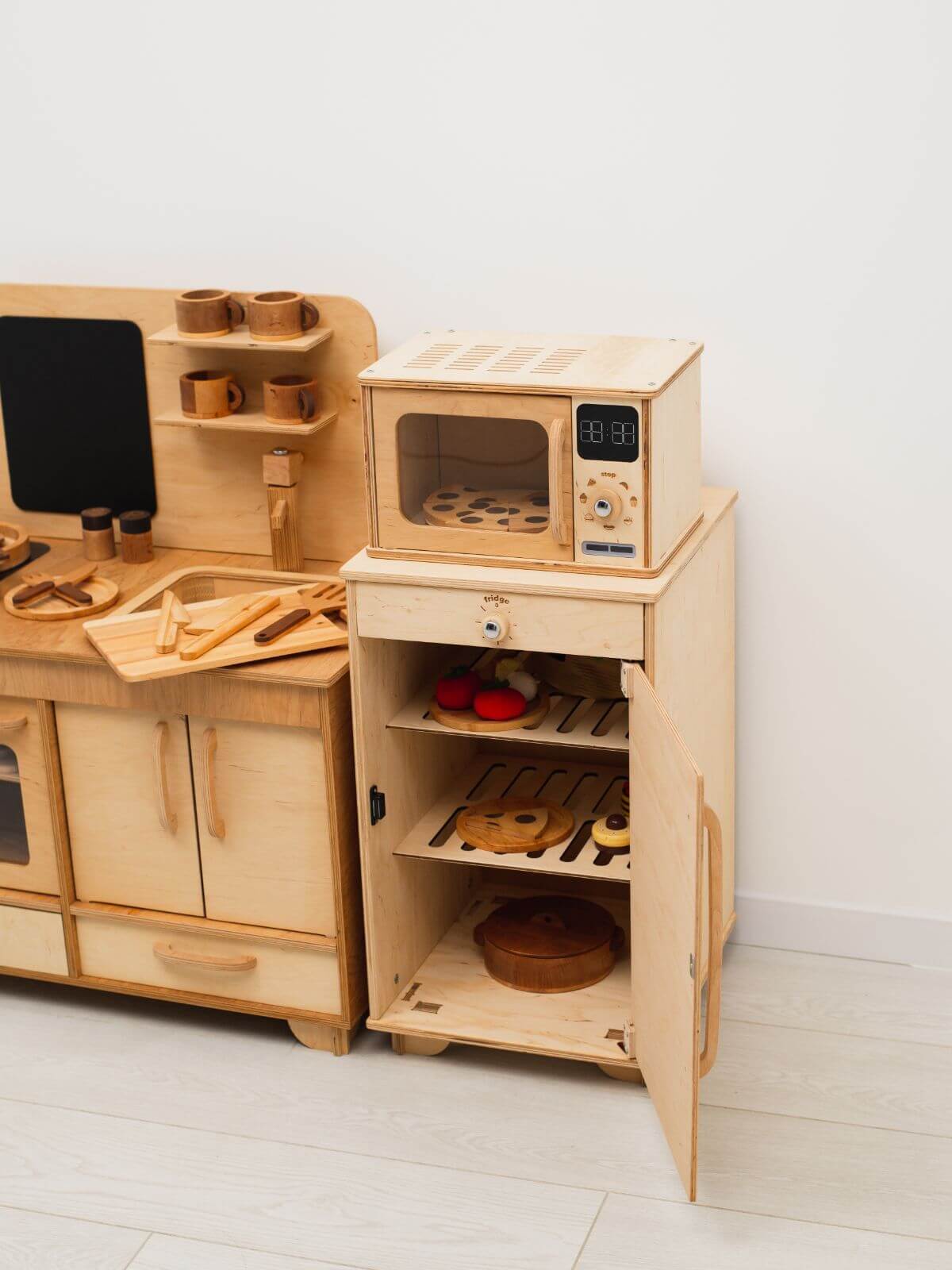 Play Fridge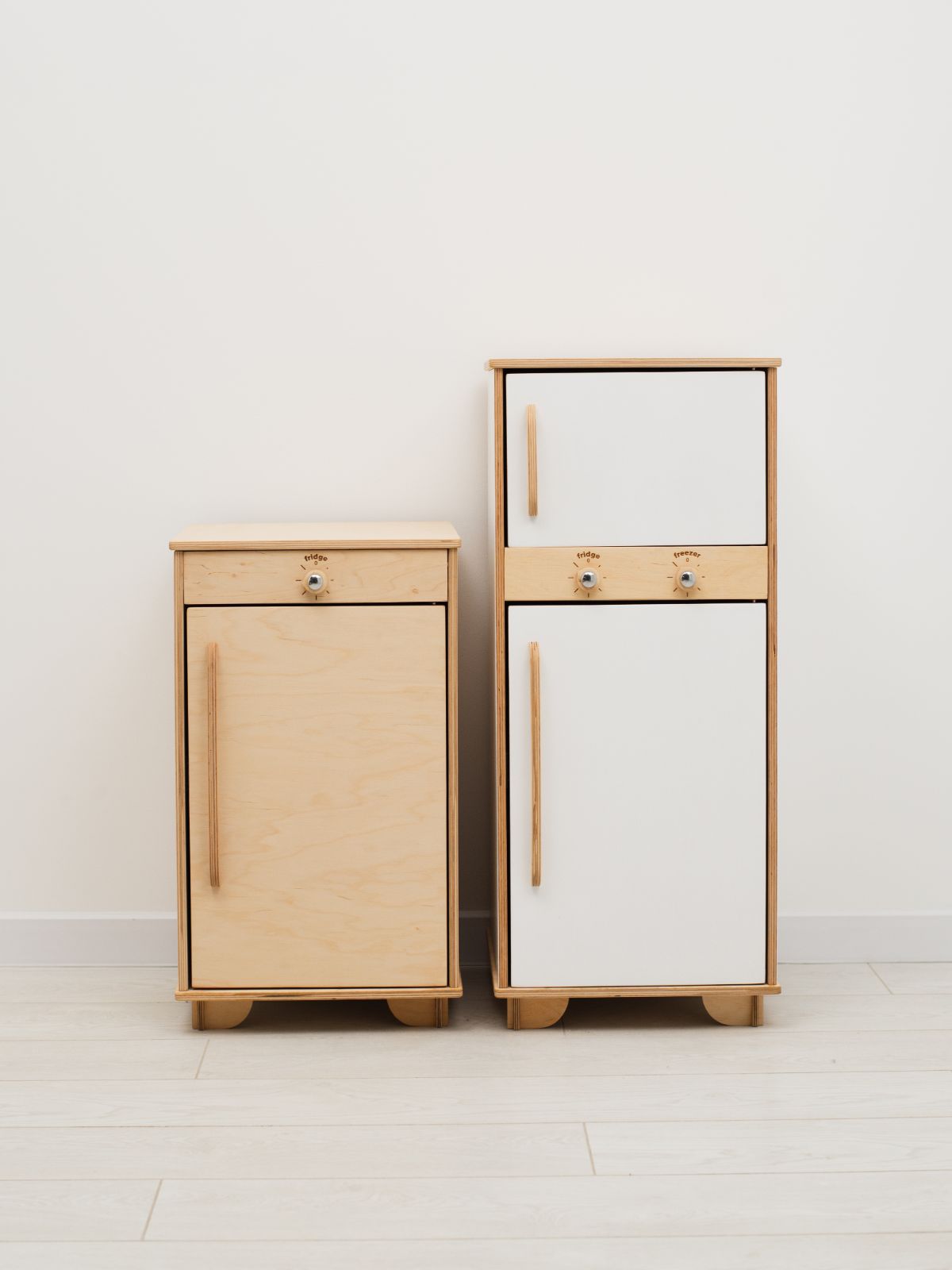 Make pretend play more realistic with our new fridge! The wooden toy refrigerator is designed so that little chefs and sous chefs can pretend they're about to cook something extra delicious! And when the job is done, the delicacy can be stored in a fridge.
Clean-up has never been easier with so much storage space! Our two-chamber fridge for toddlers is equipped with an upper cabinet, shelves, and egg holder that add style and function to this amazing playset. In addition to deluxe detailing, we ensure every restaurant role-play is 100% safe for kiddos. Crafted from plywood, our play refrigerator for toddlers is earth-friendly since no toxic chemicals have been used in manufacturing. Besides, the used material gives this wooden play fridge unmatched durability and strength. Plus, the surface of the kids play fridge is soothing and appeals to your kiddo's sense of touch.
As kids act out new kitchen scenarios and discuss all possible imaginary things happening while they cook, they boost their fine motor, language, social, and plenty of other skills. They do some critical thinking as well! All the problems kids face, like the fridge door that doesn't close due to overload, help them learn to identify problems and come up with the right solutions (without parental involvement!).