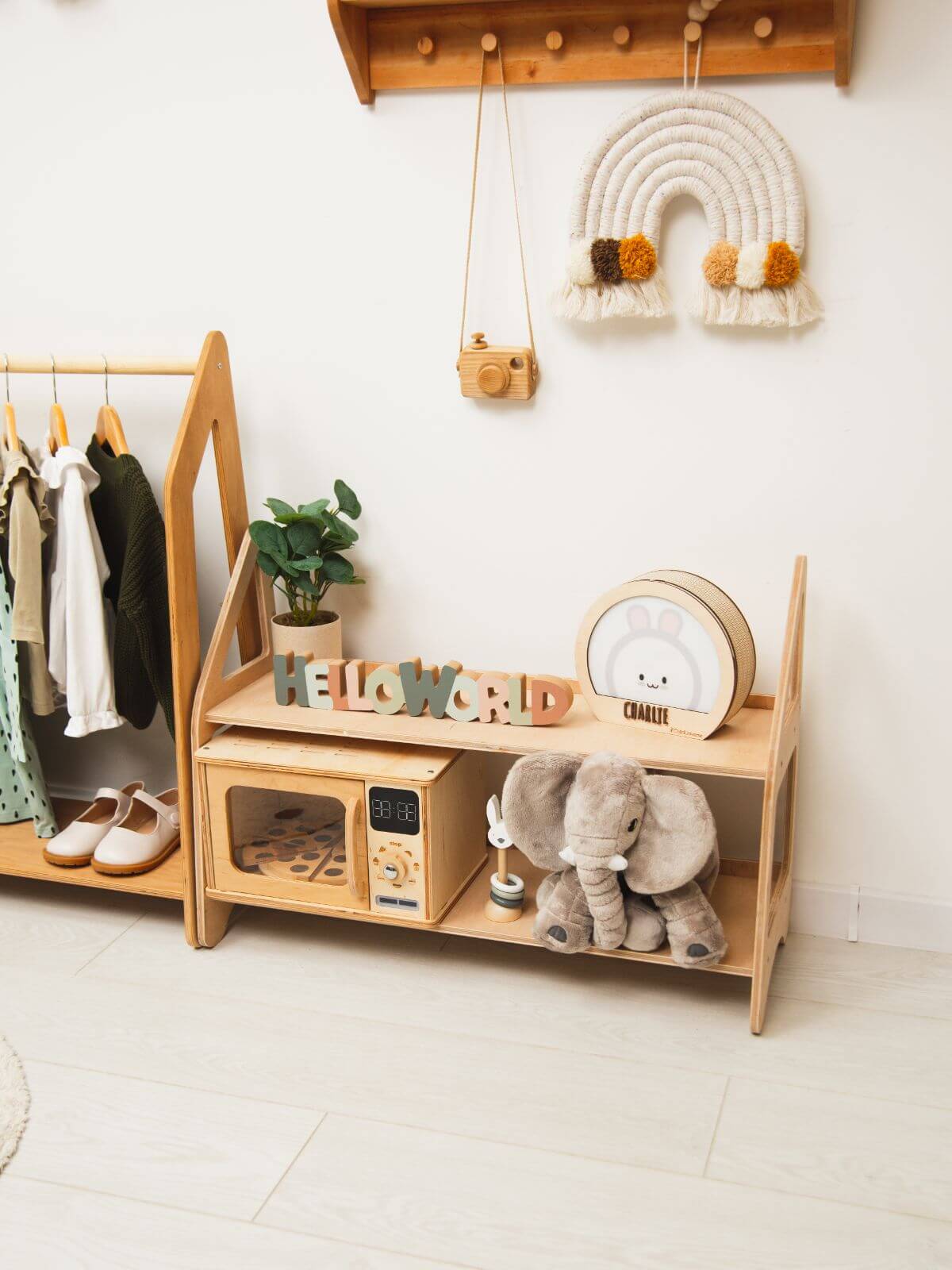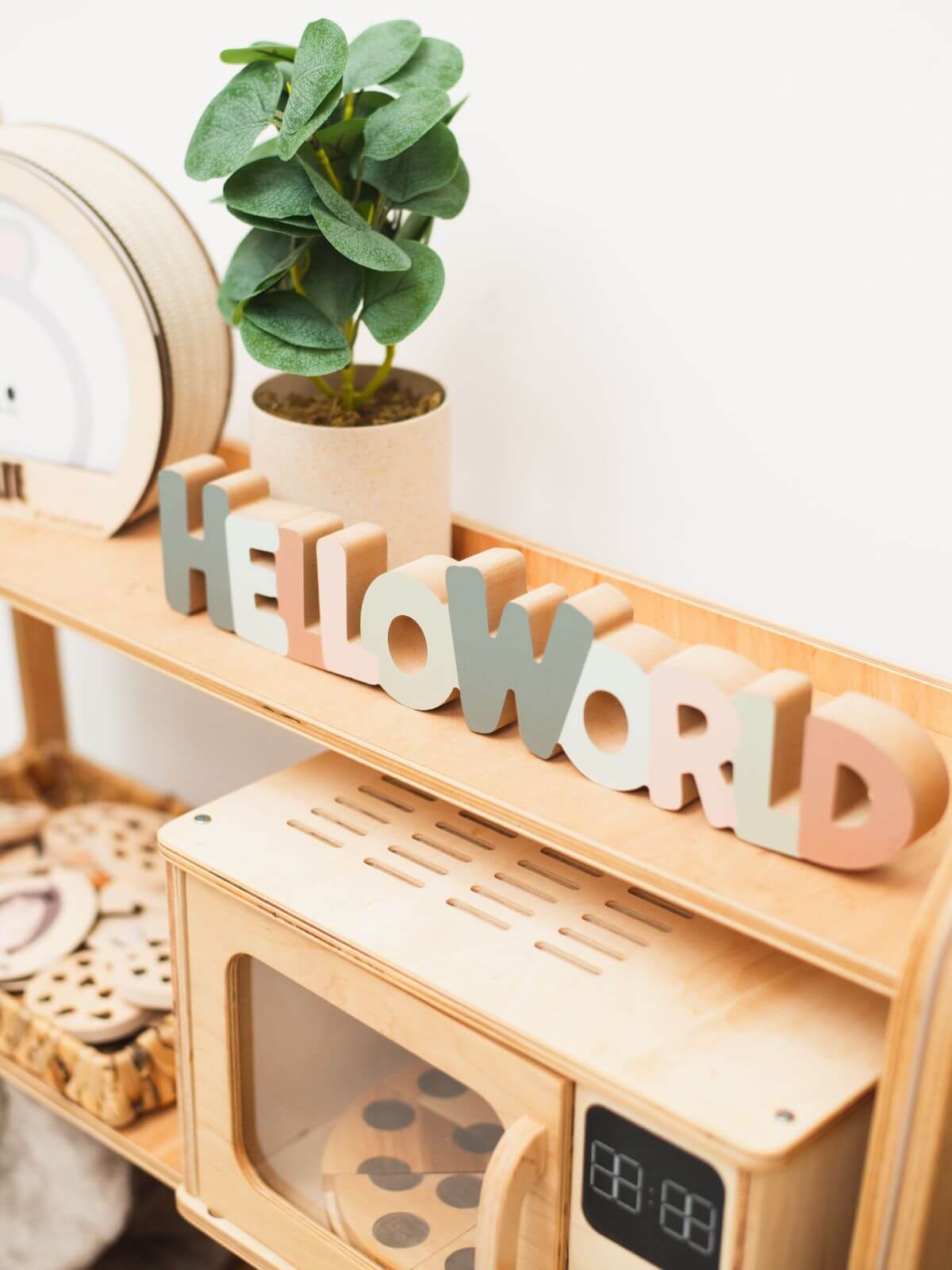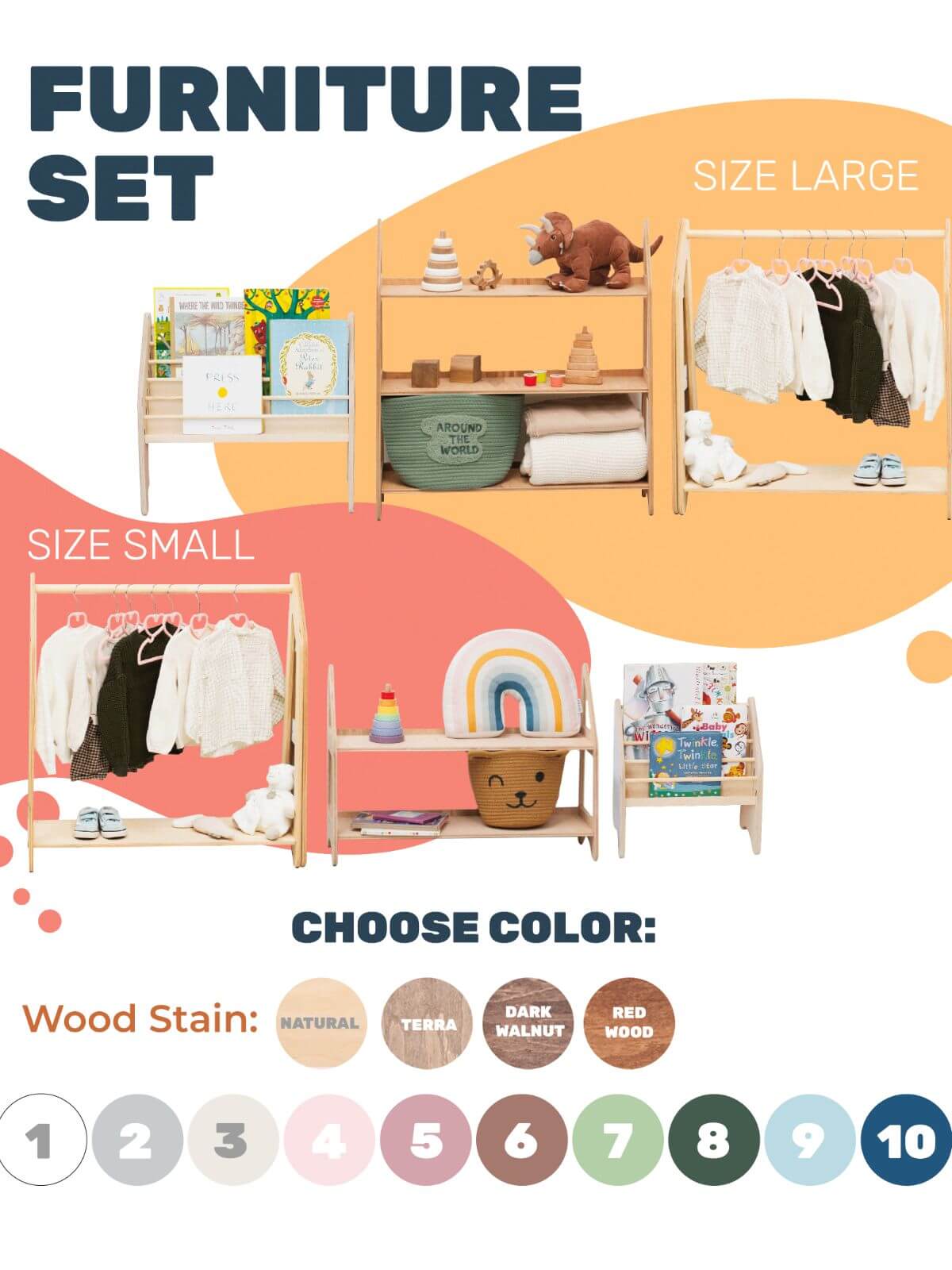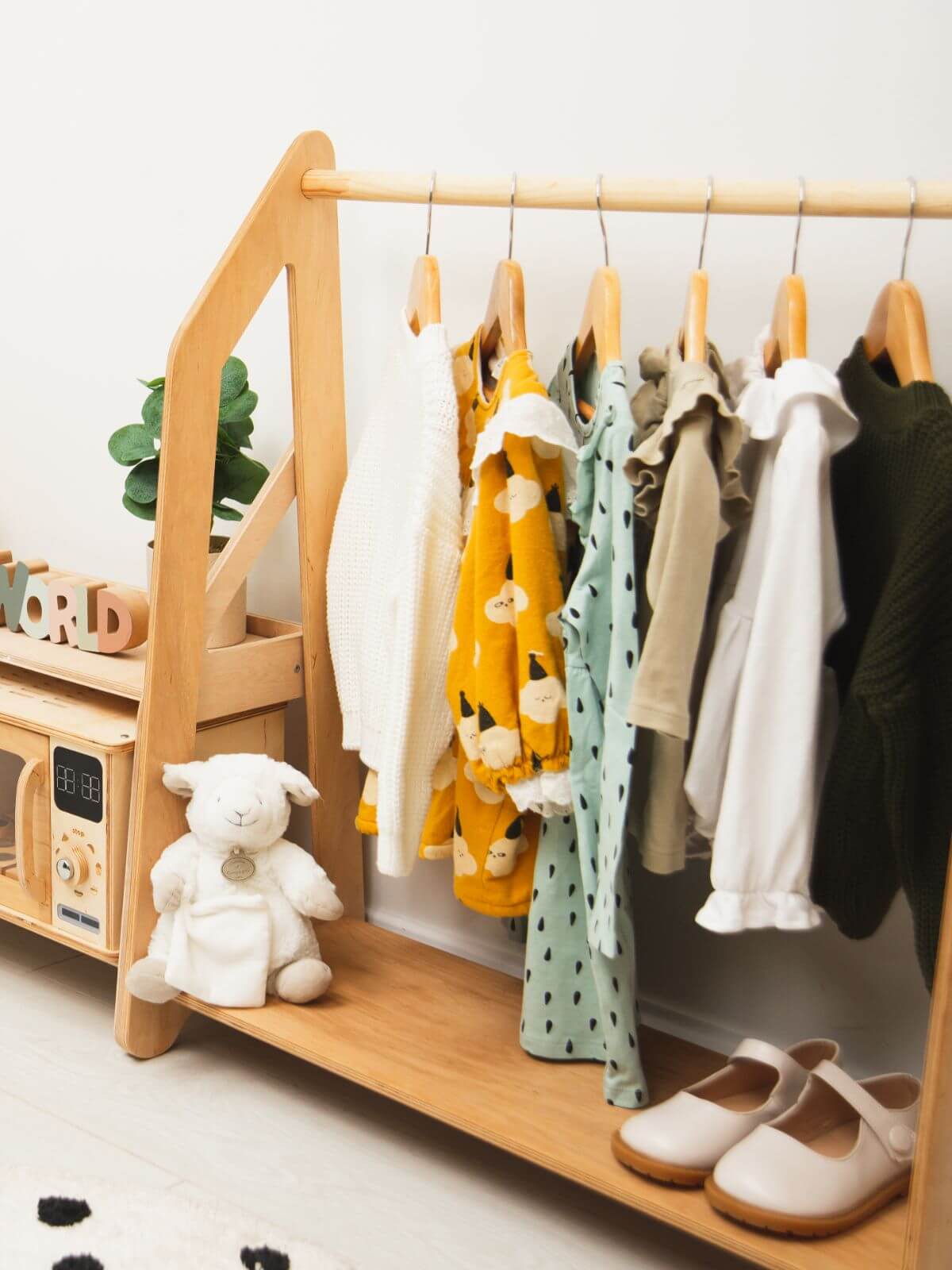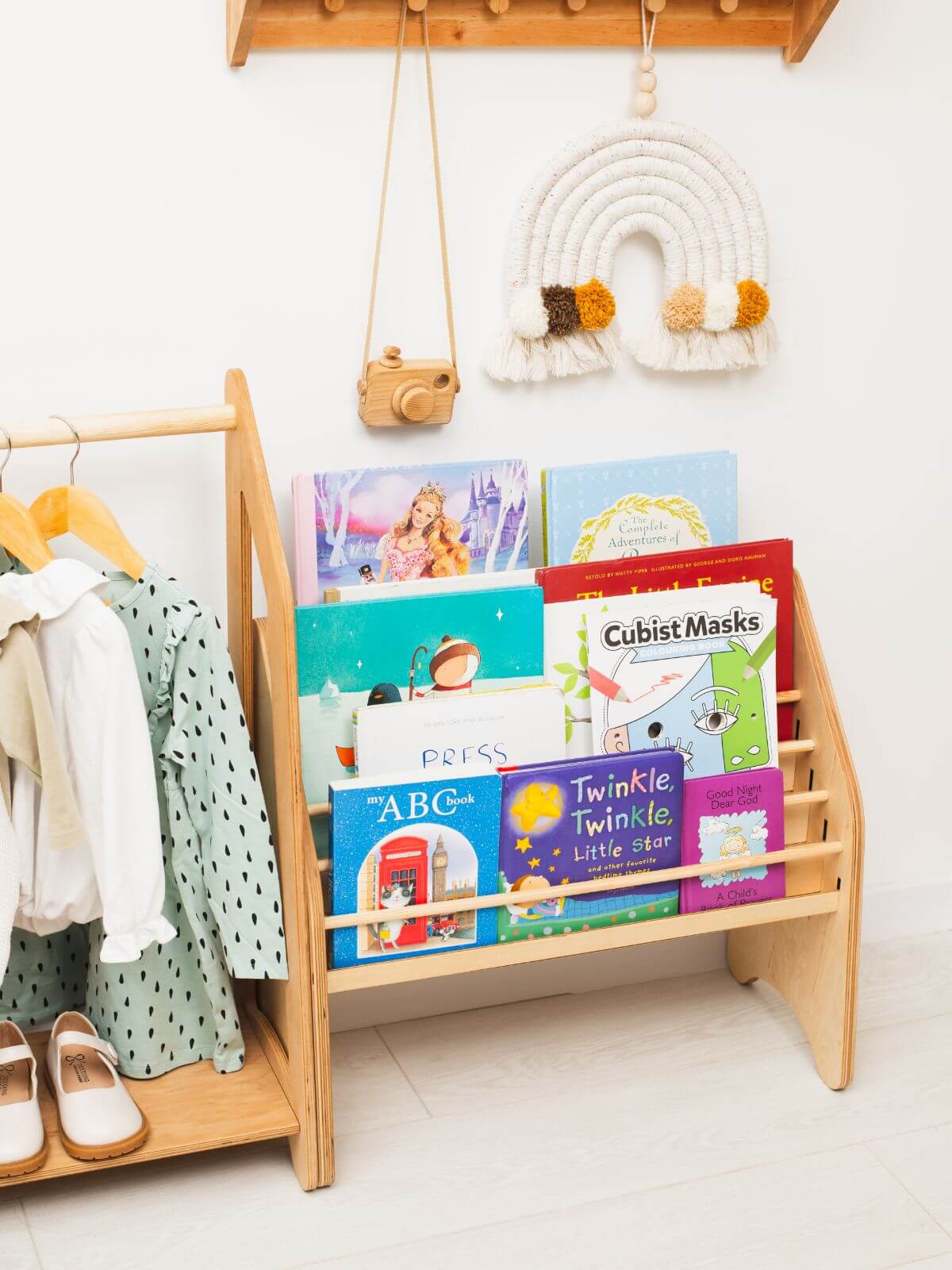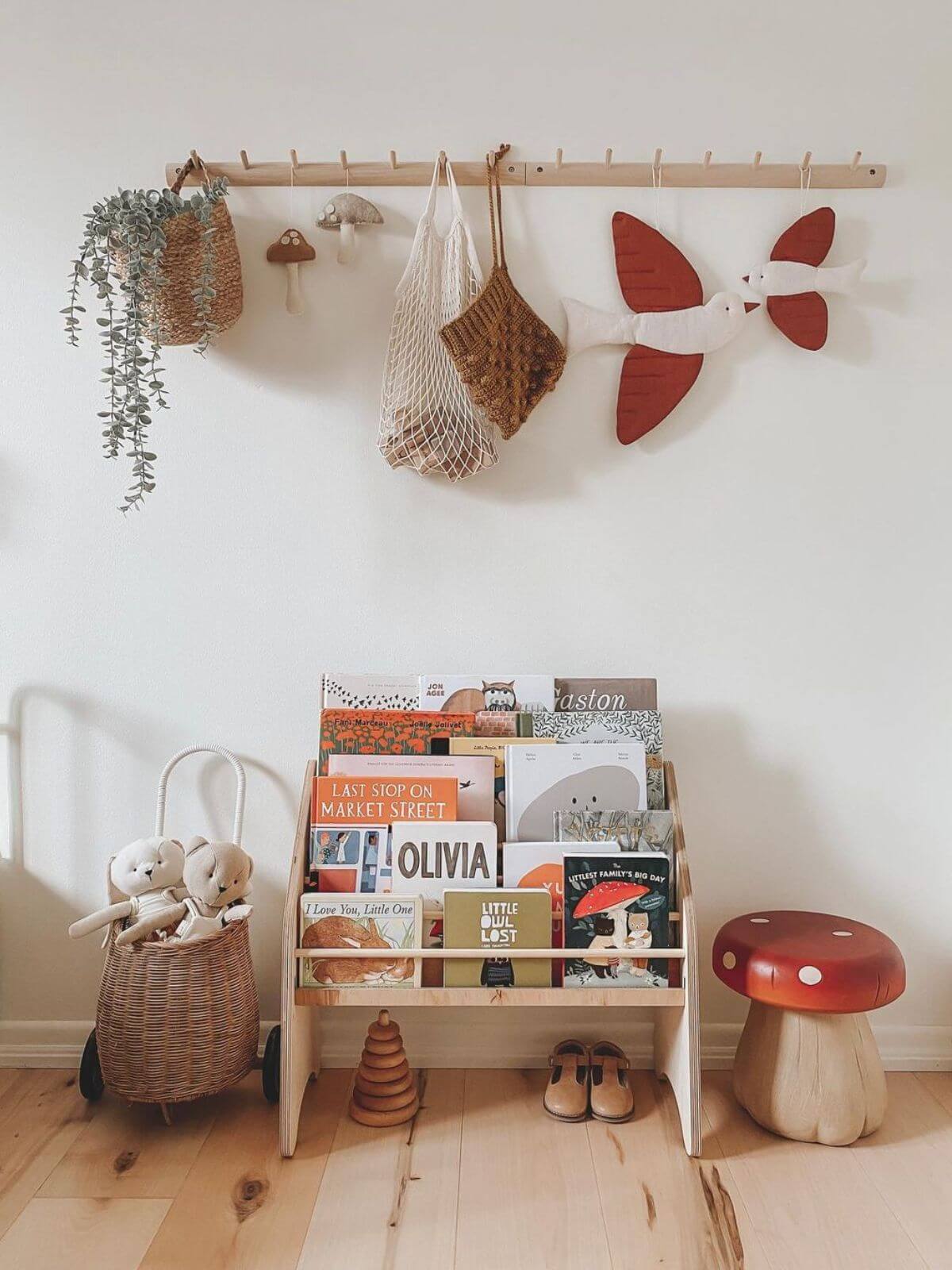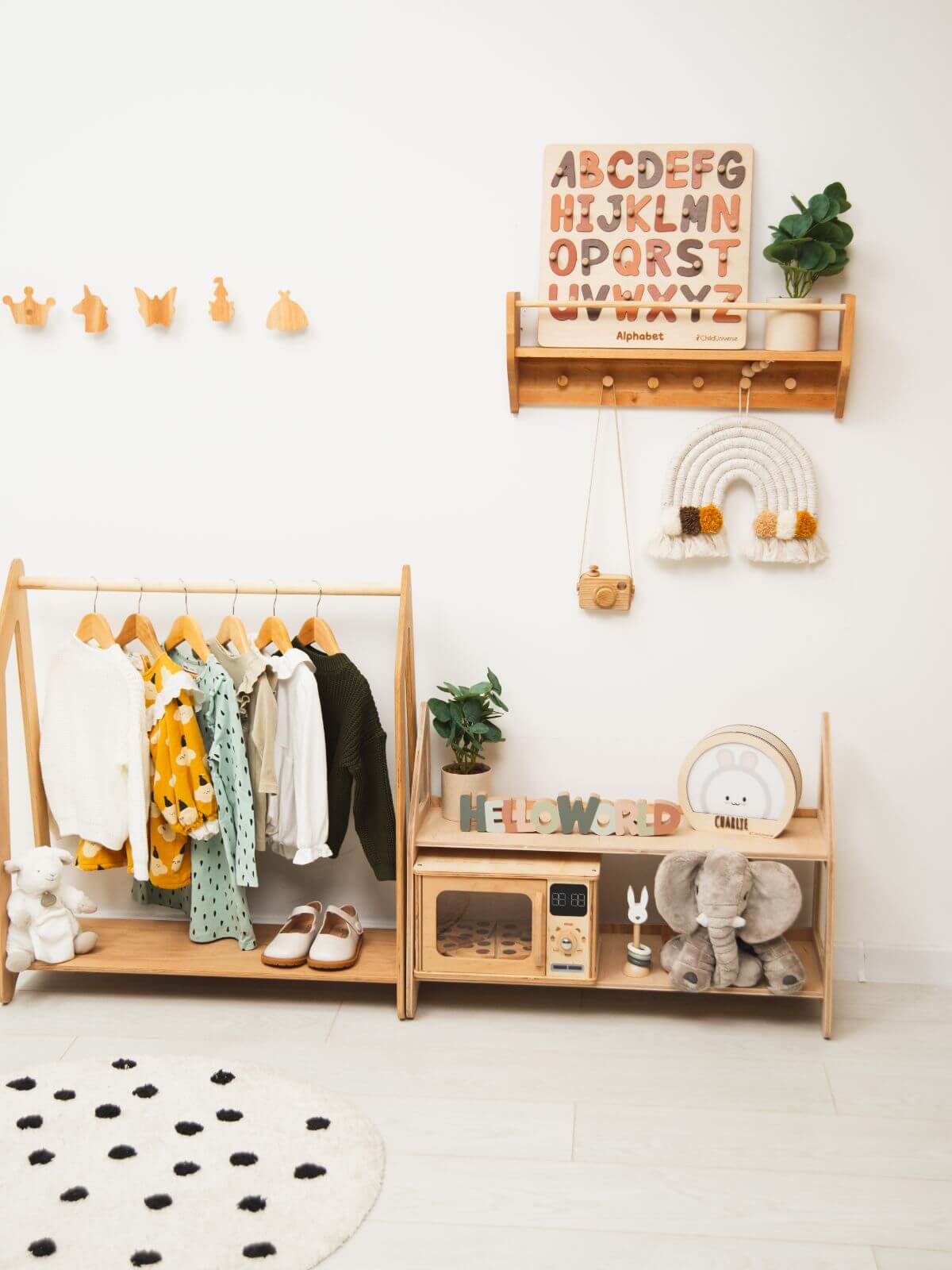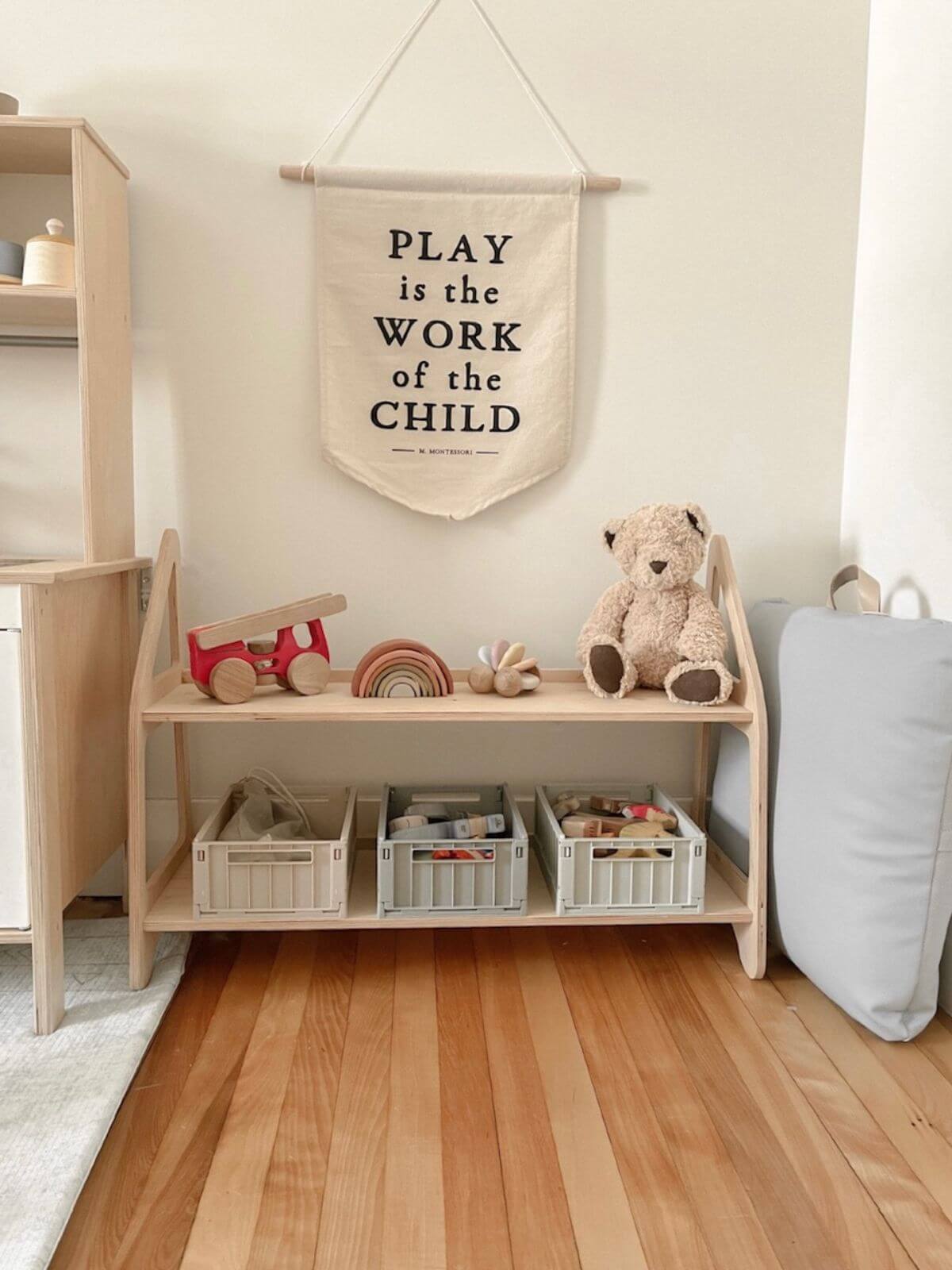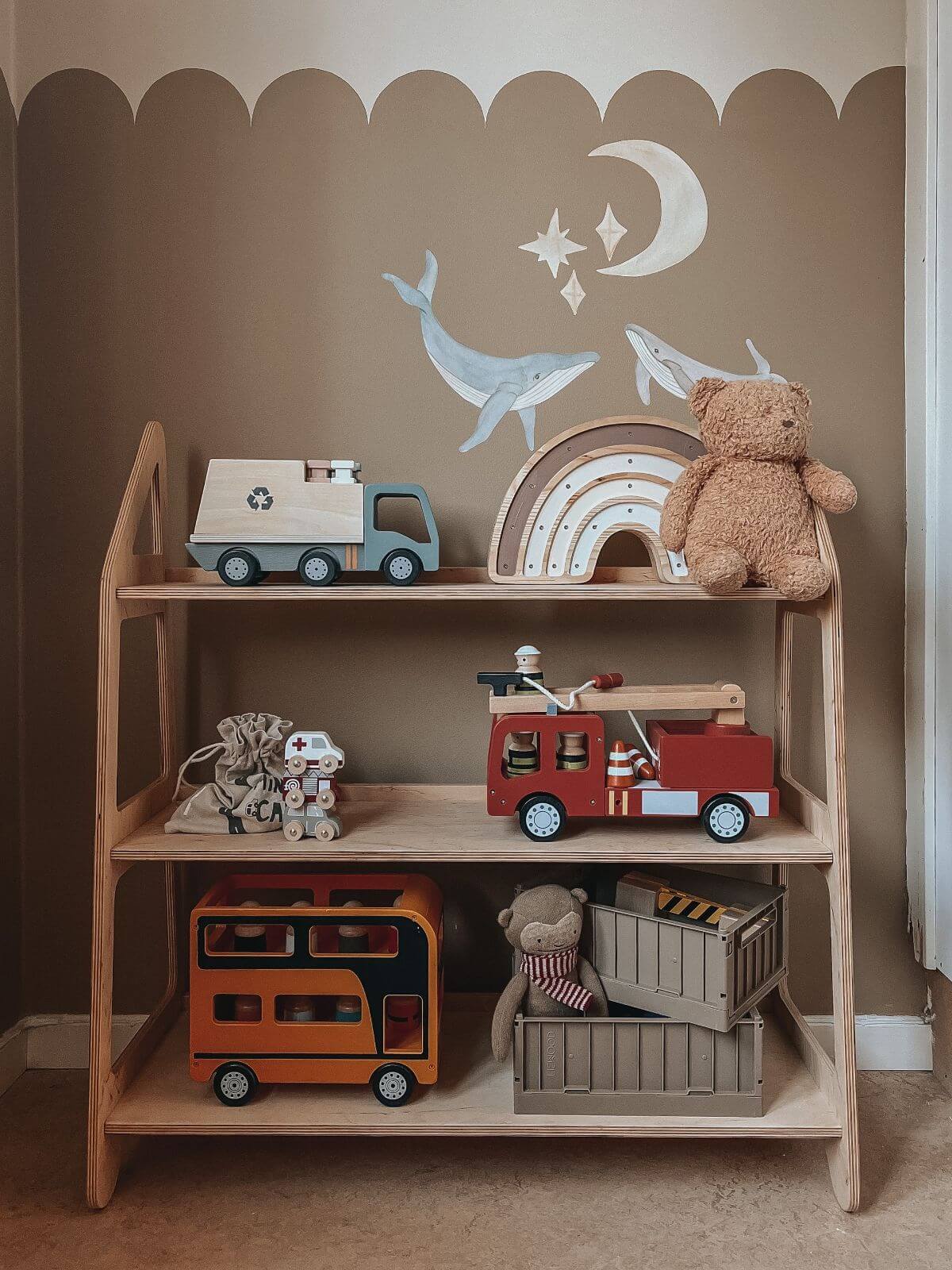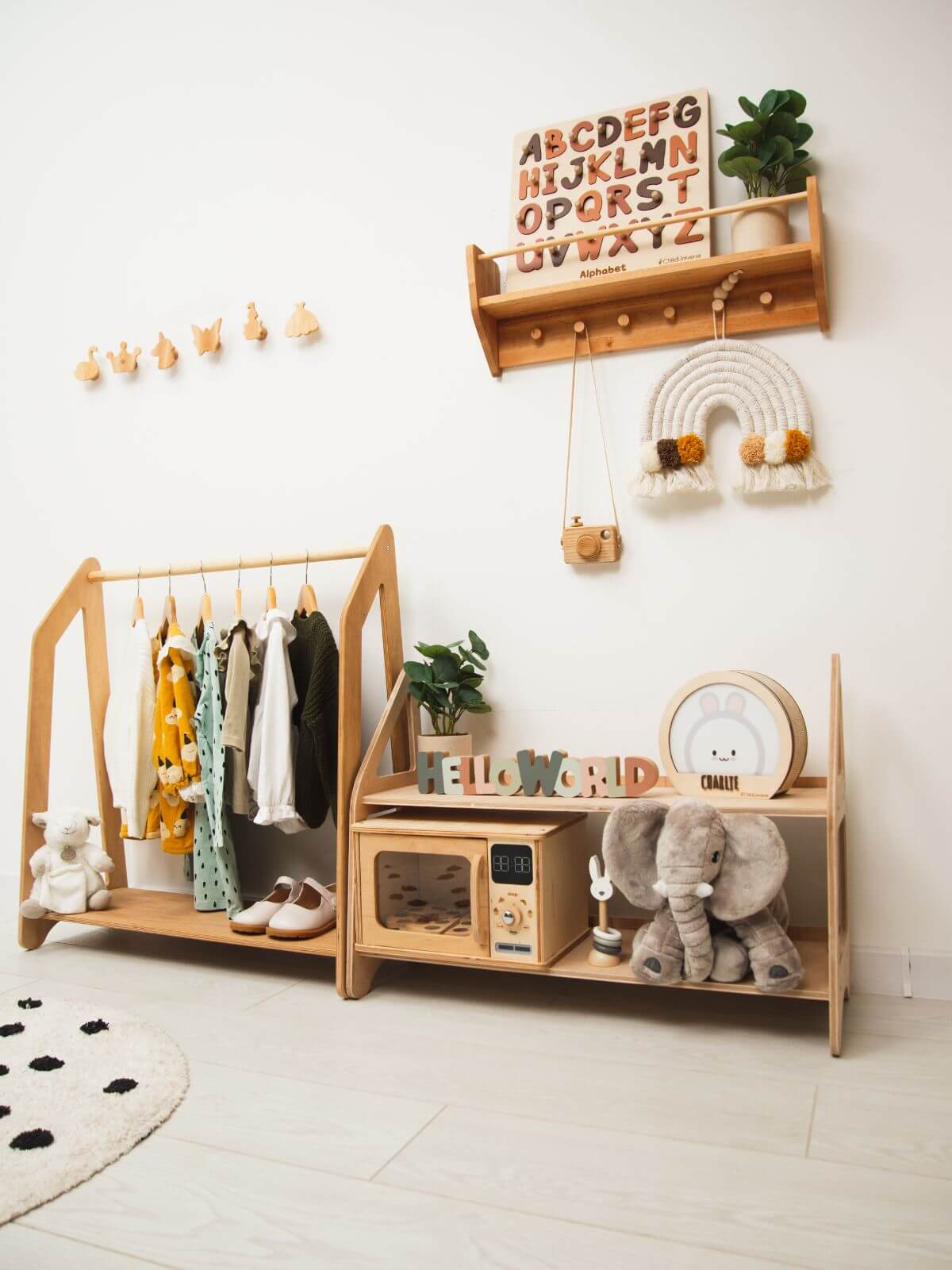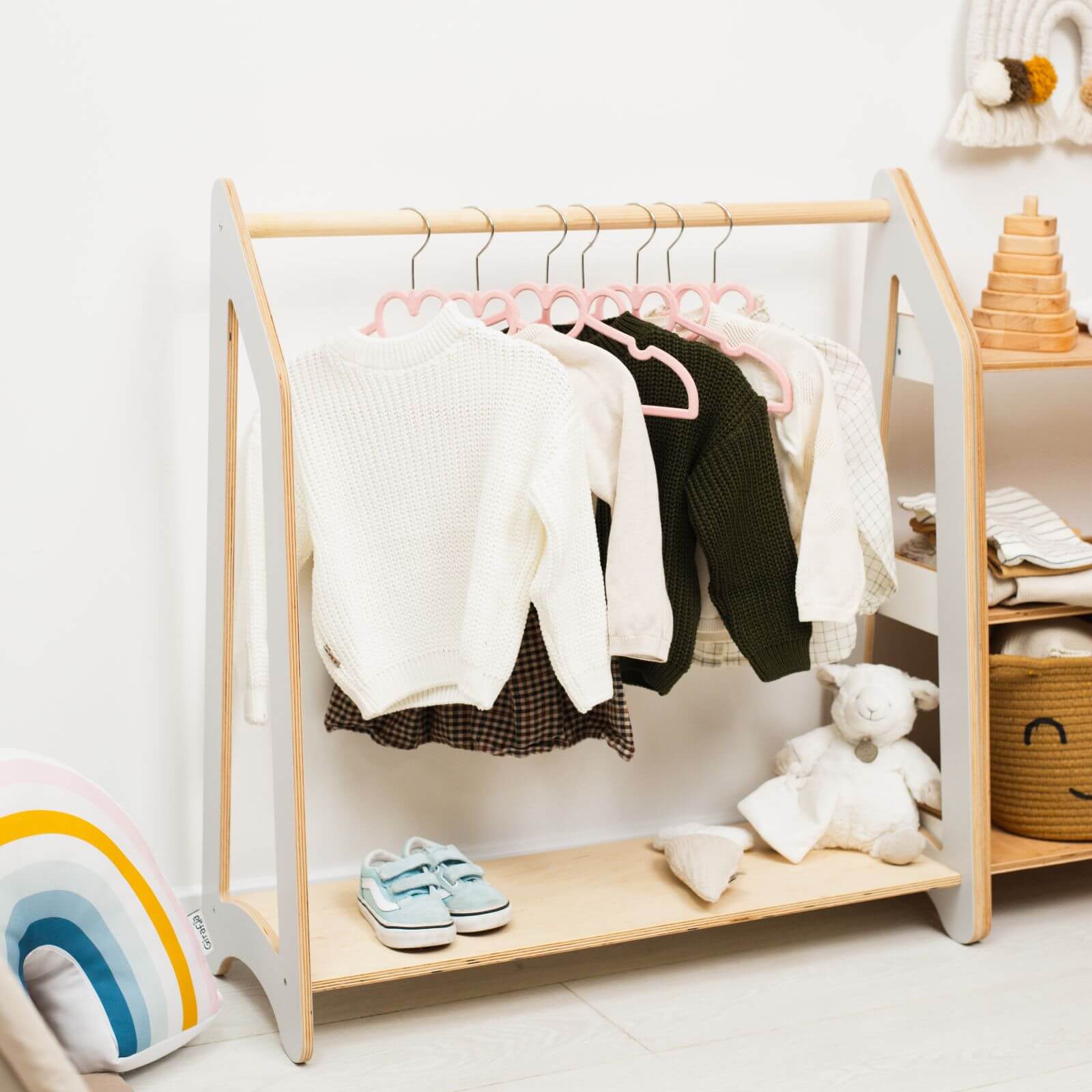 Playroom Organization Furniture
What can be better than Montessori furniture? A whole set of it! We offer a Montessori-aligned set that can be incorporated into any room of your home – a cute nursery, a cozy bedroom, or a large playroom. If you're ready to bring some child-size furniture into your home, here's what we have in a package: a front-facing bookshelf, a roomy shelf for literally anything, and a beautiful clothing rack.
The 3-in-1 Montessori furniture set includes child-size versions of items usually found in adult rooms. Each helps your kiddo feel both respected and independent. The little ones are free to experience their environment at their current developmental level, not only emotionally and physically but cognitively as well. Encourage their creativity by making an elegant and stylish bookshelf part of kids' playroom furniture! Generally front facing, it provides children with a peek at the books available so that they can reach them with ease. Keep track of what contents are most enticing for toddlers and rotate them regularly. No toddler bedroom furniture set is complete without a shelf for toys, books, stacking rings, or any other items that kids make part of independent play. Their simple yet attractive design invites your tot to curiously explore, rotate, and engage with activities without parental involvement.
A little fashionista will appreciate personal clothing storage that is small enough to reach their belongings yet large to accommodate them ALL.
As an essential part of playroom organization furniture, the rack works best to teach kids how to access, organize, and put away their favorite outfits. It also boosts problem-solving skills and helps keep children's space more organized. Designed according to the Montessori philosophy, all items are crafted from earth-friendly materials that will last a long time.