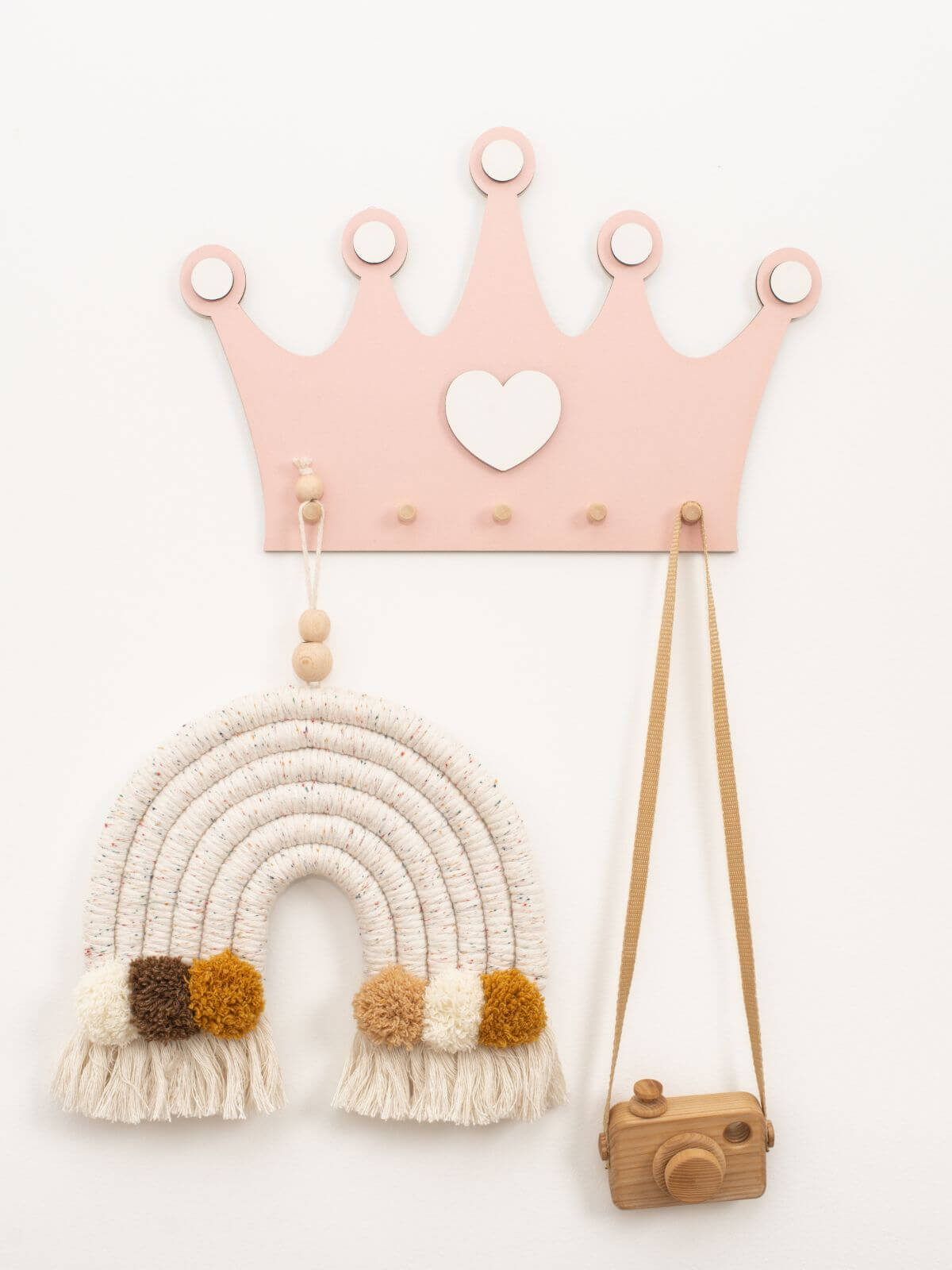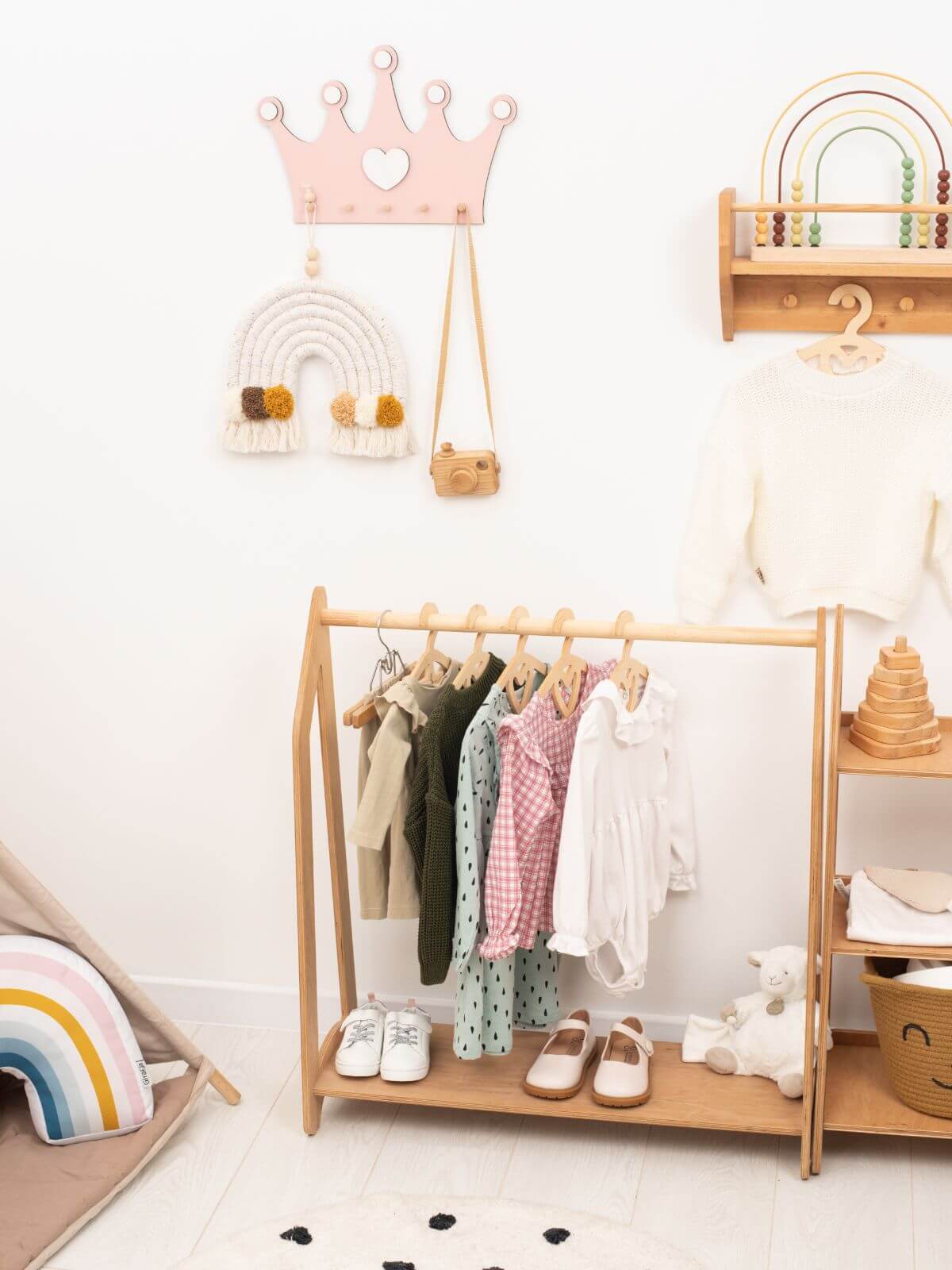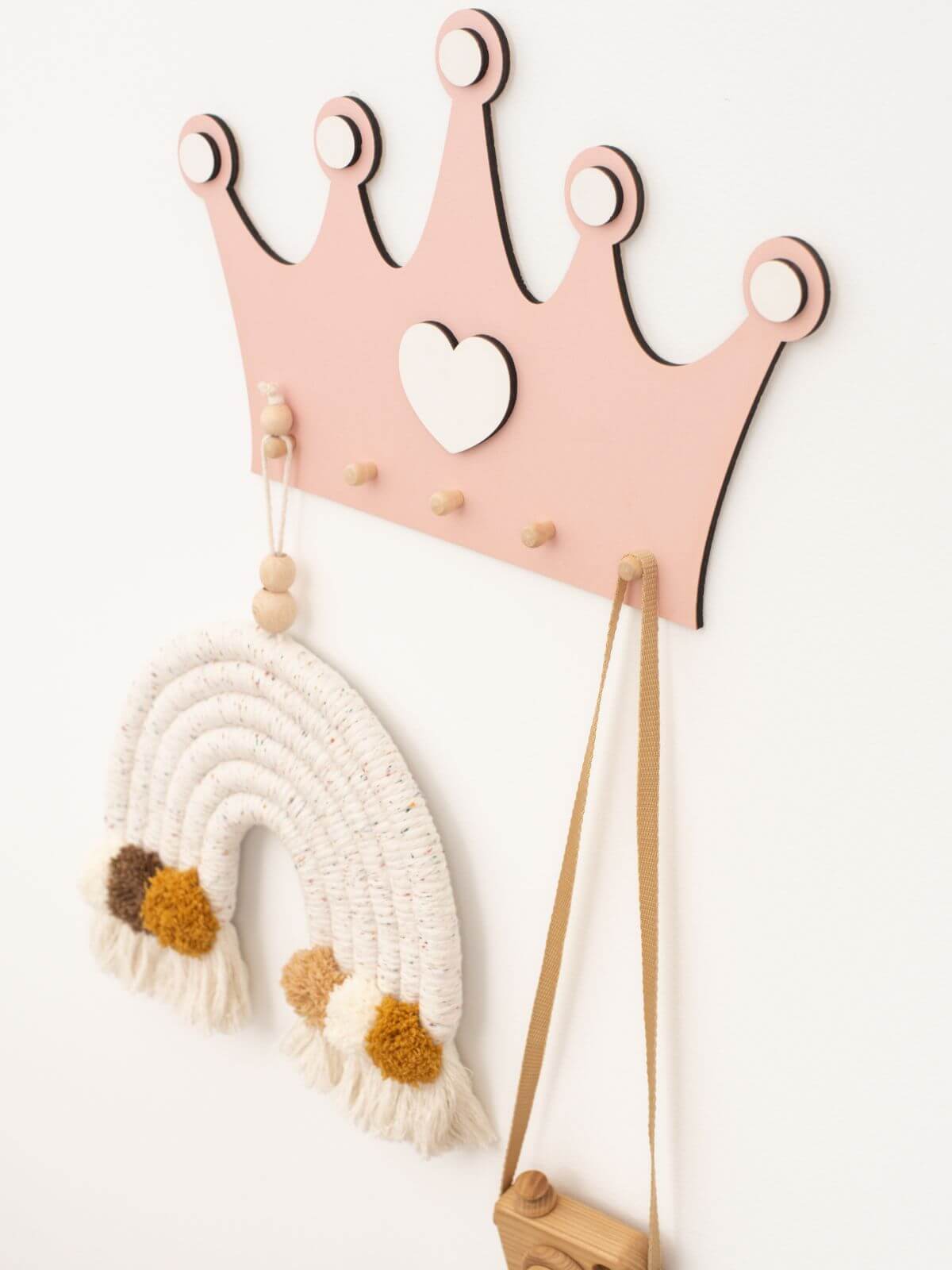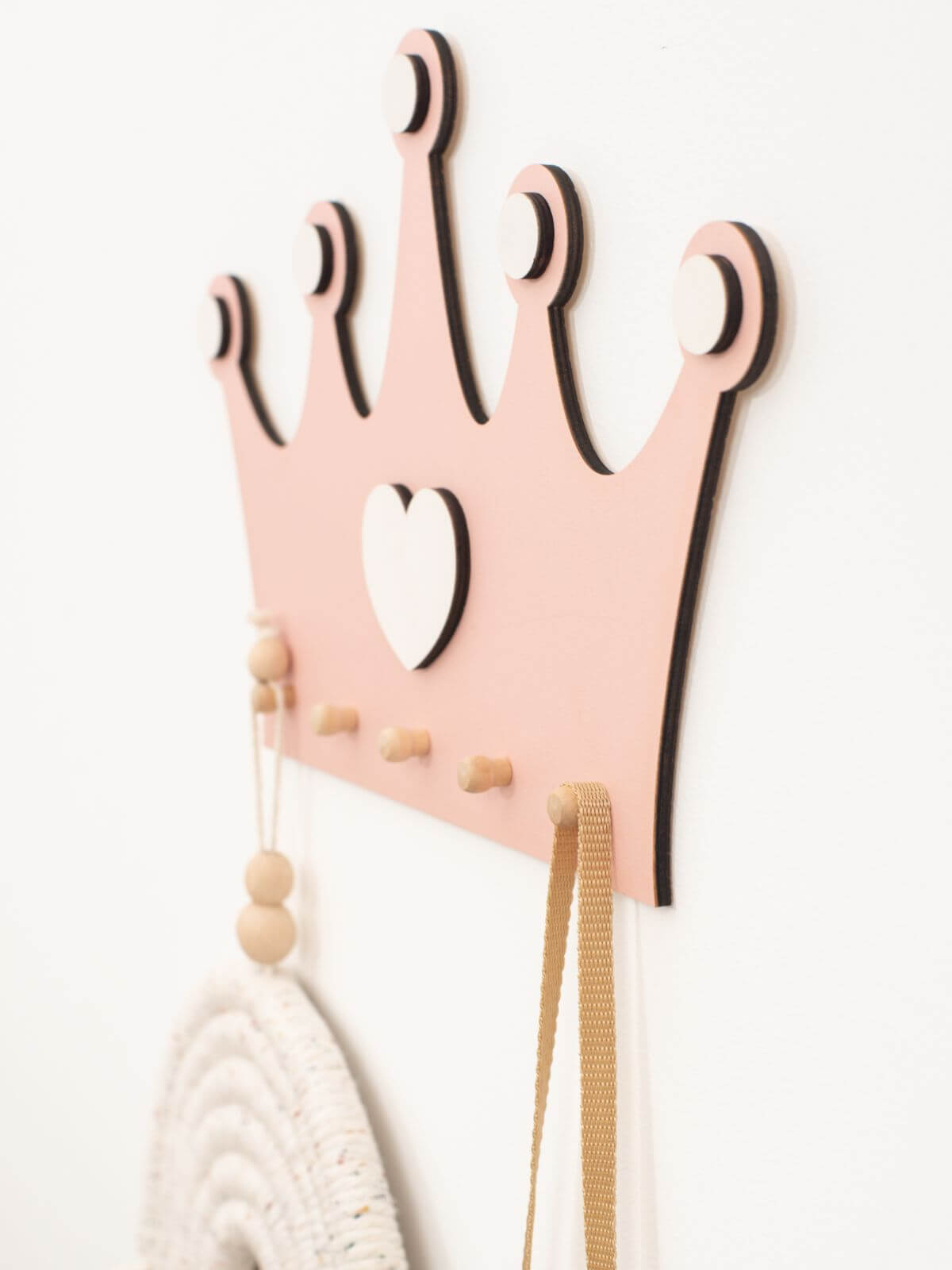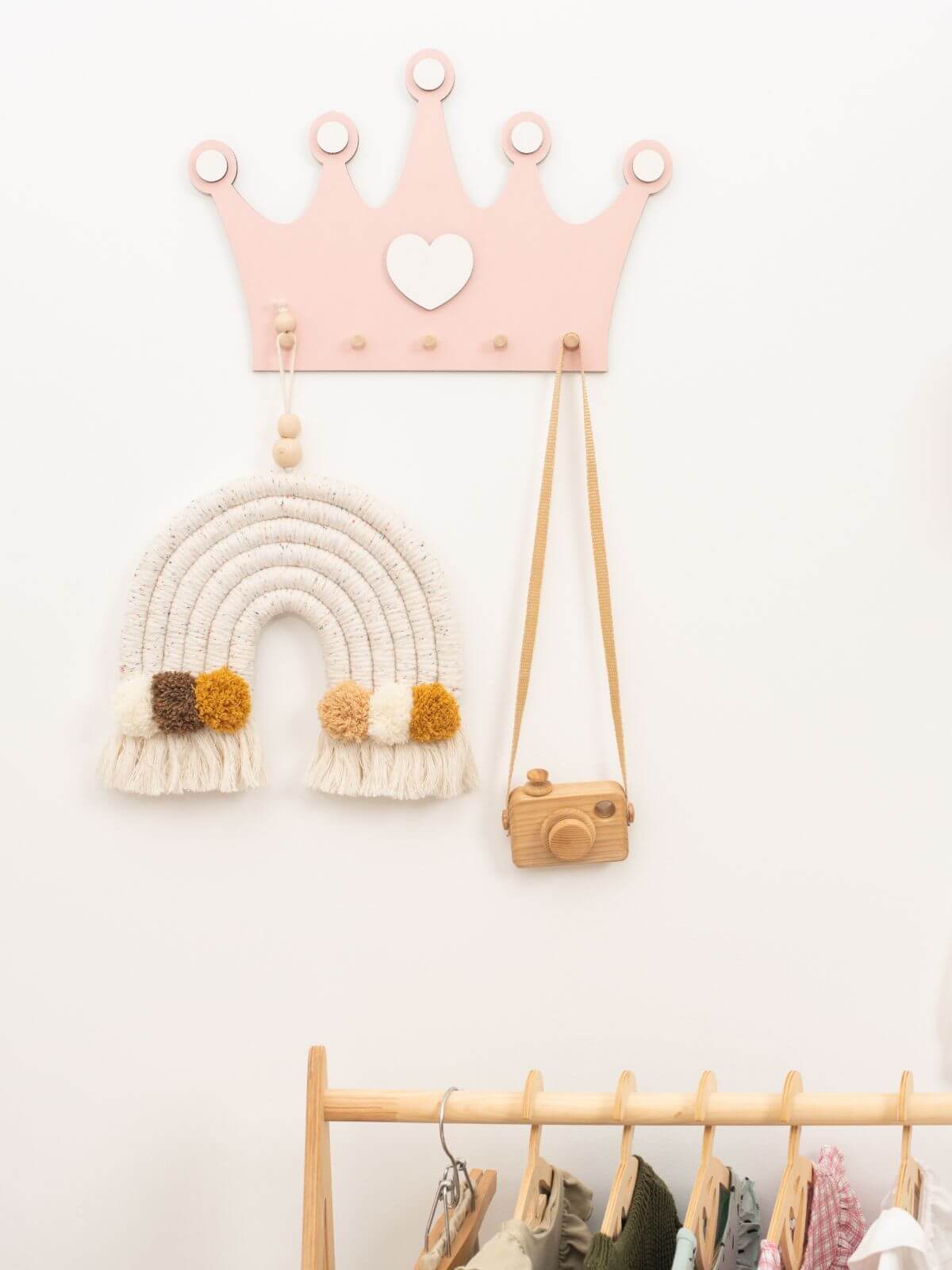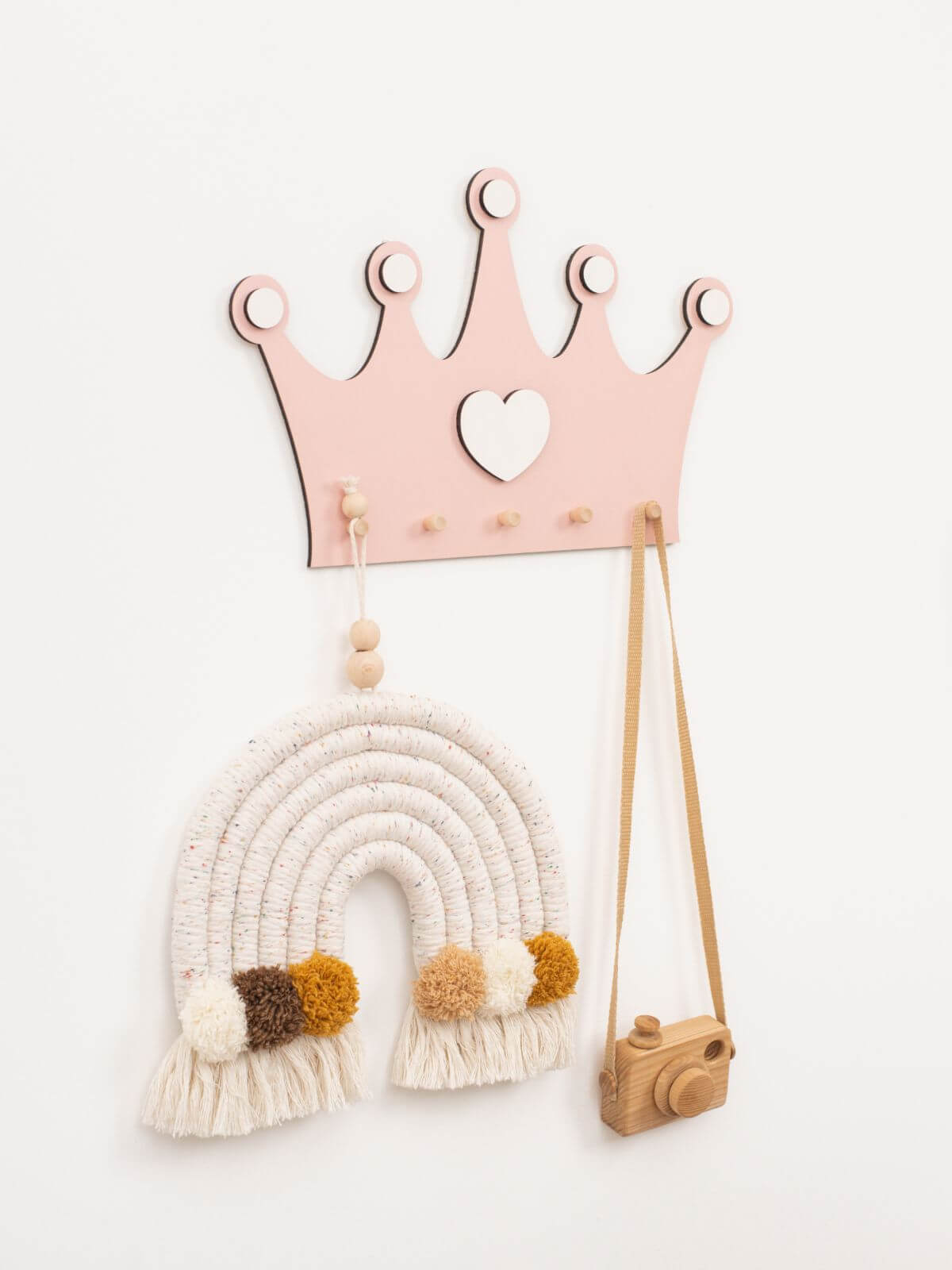 Princess Crown Wall Hangers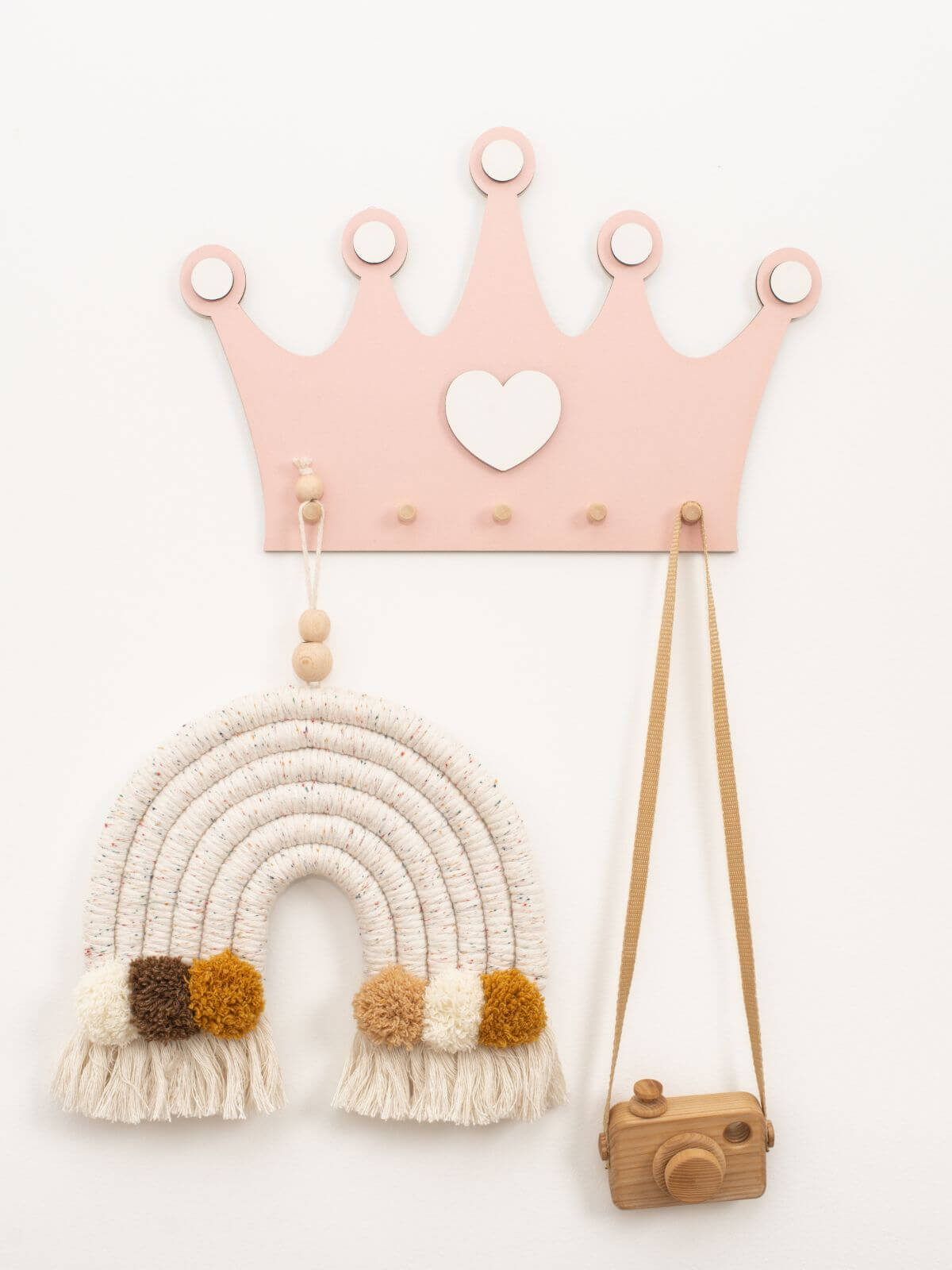 Finding somewhere to store those cute unicornish accessories can be a challenge. So, our girl nursery wall hooks give an excellent space for shiny necklaces, colorful hair bows, rings, and other tiny and lightweight things. And that means it'll be easier for toddlers to see, recognize, and keep track of their stuff.
Crafted in the form of a princess crown wall hangers immediately hook girls' attention and become a perfect finishing touch in a nursery, playroom, or any other kid-friendly space.
Looking for ways to create an enchanted accent wall? The girls wall hooks will add some pops of color to her princess retreat! The piece of décor will certainly please the little picky tot and help them boost skills like fine motor coordination, gross motor control, and even emotional regulation.
An added bonus? We produce princess crown wall decor from organic materials that are safe and durable so the products can be passed down from generation to generation.