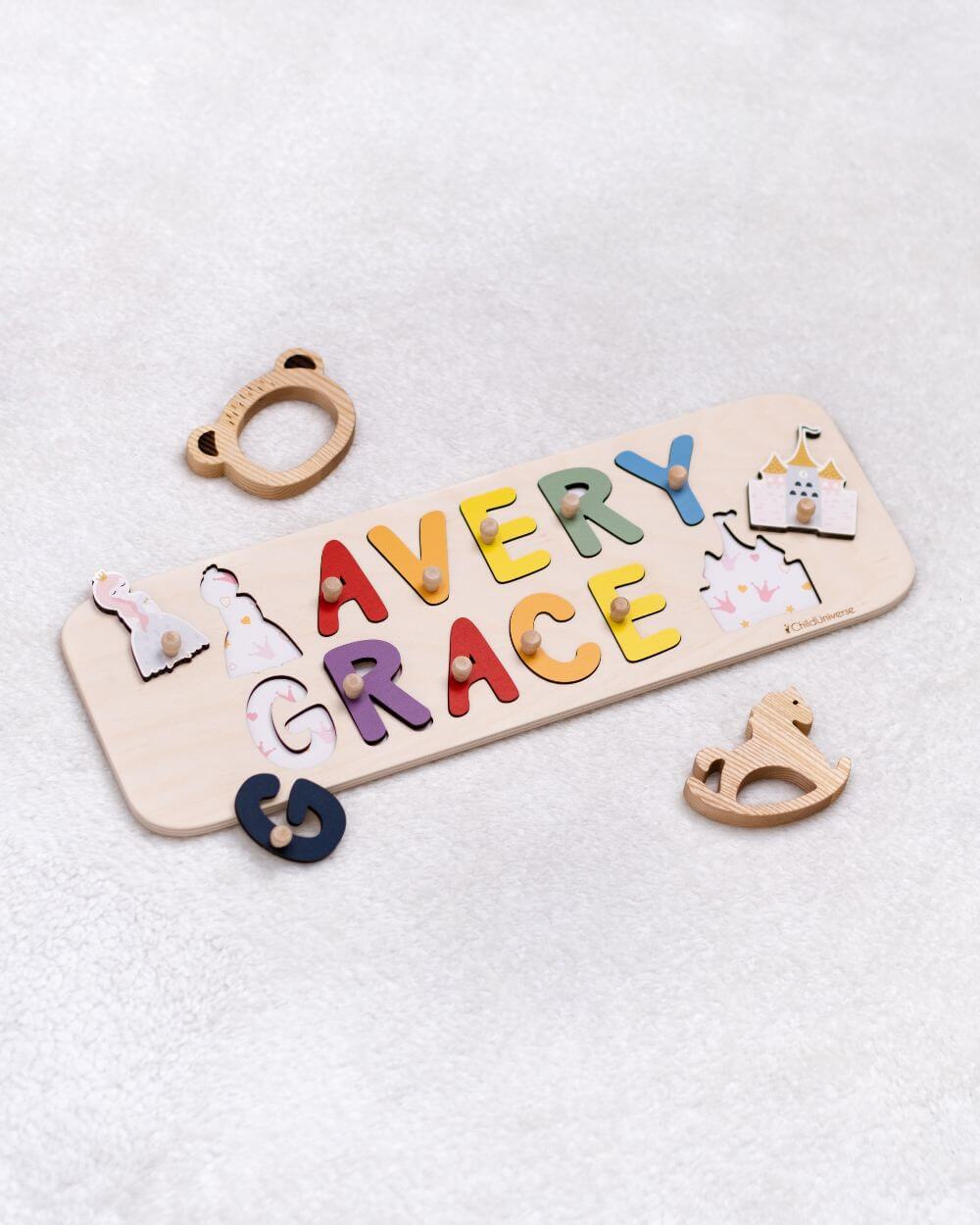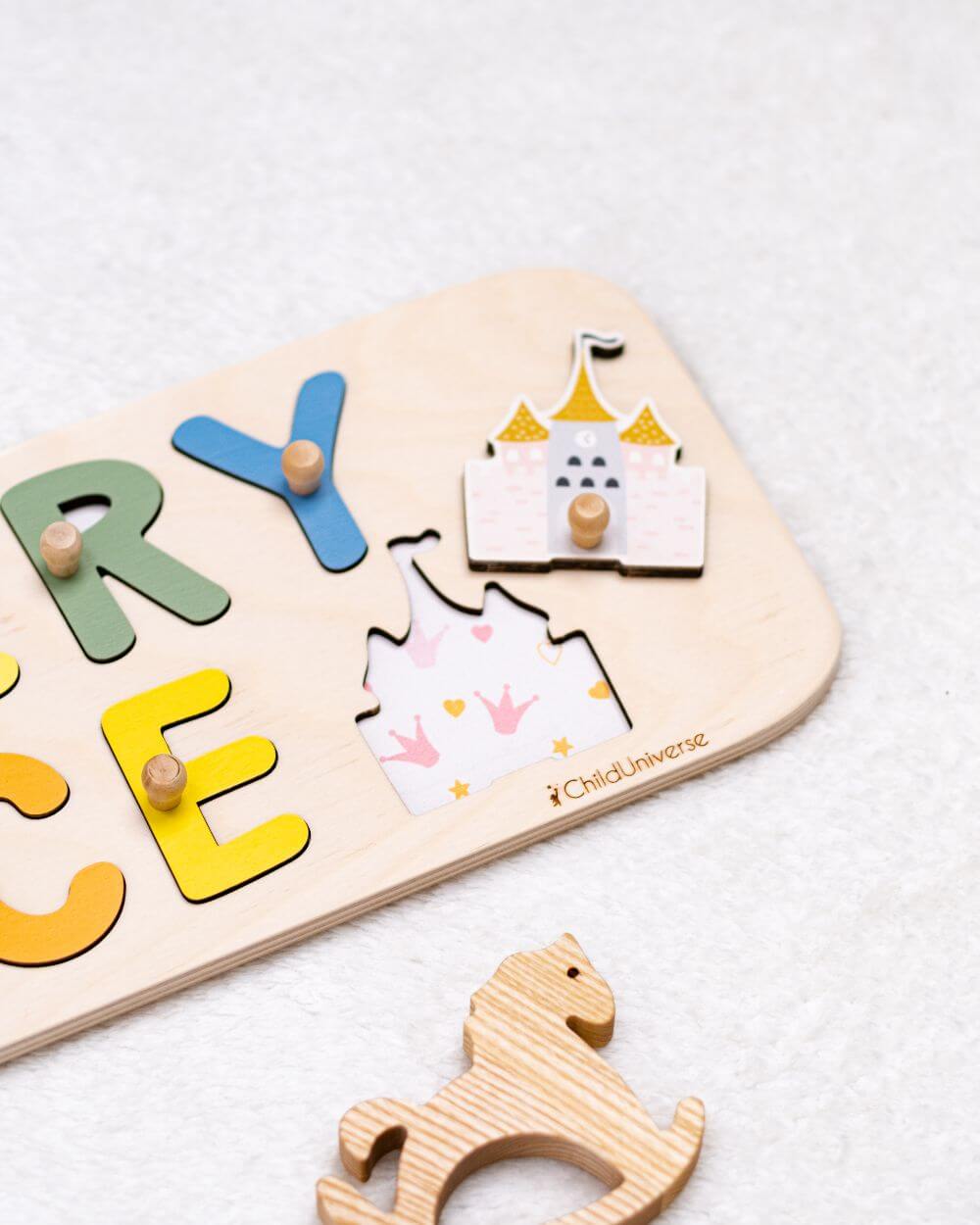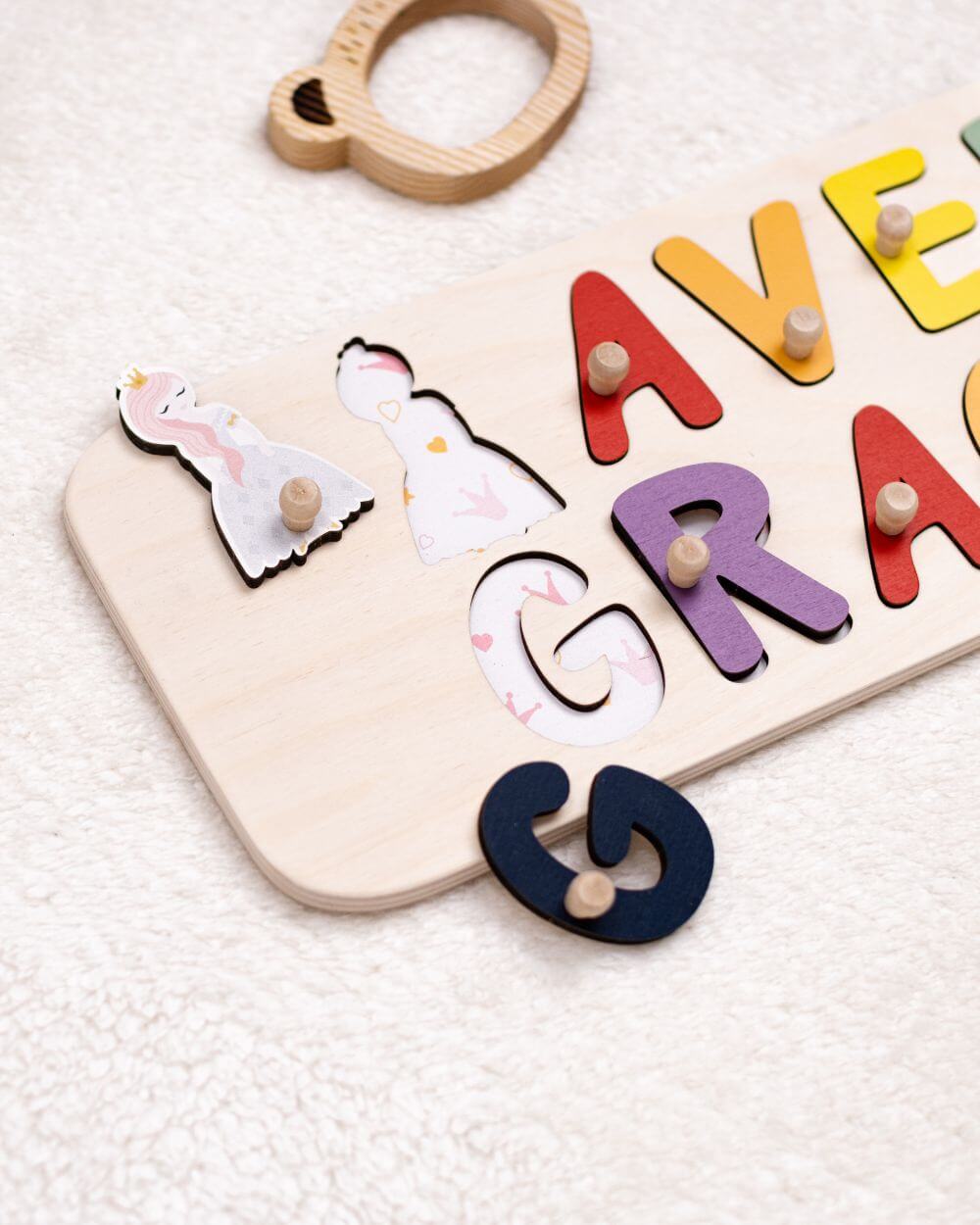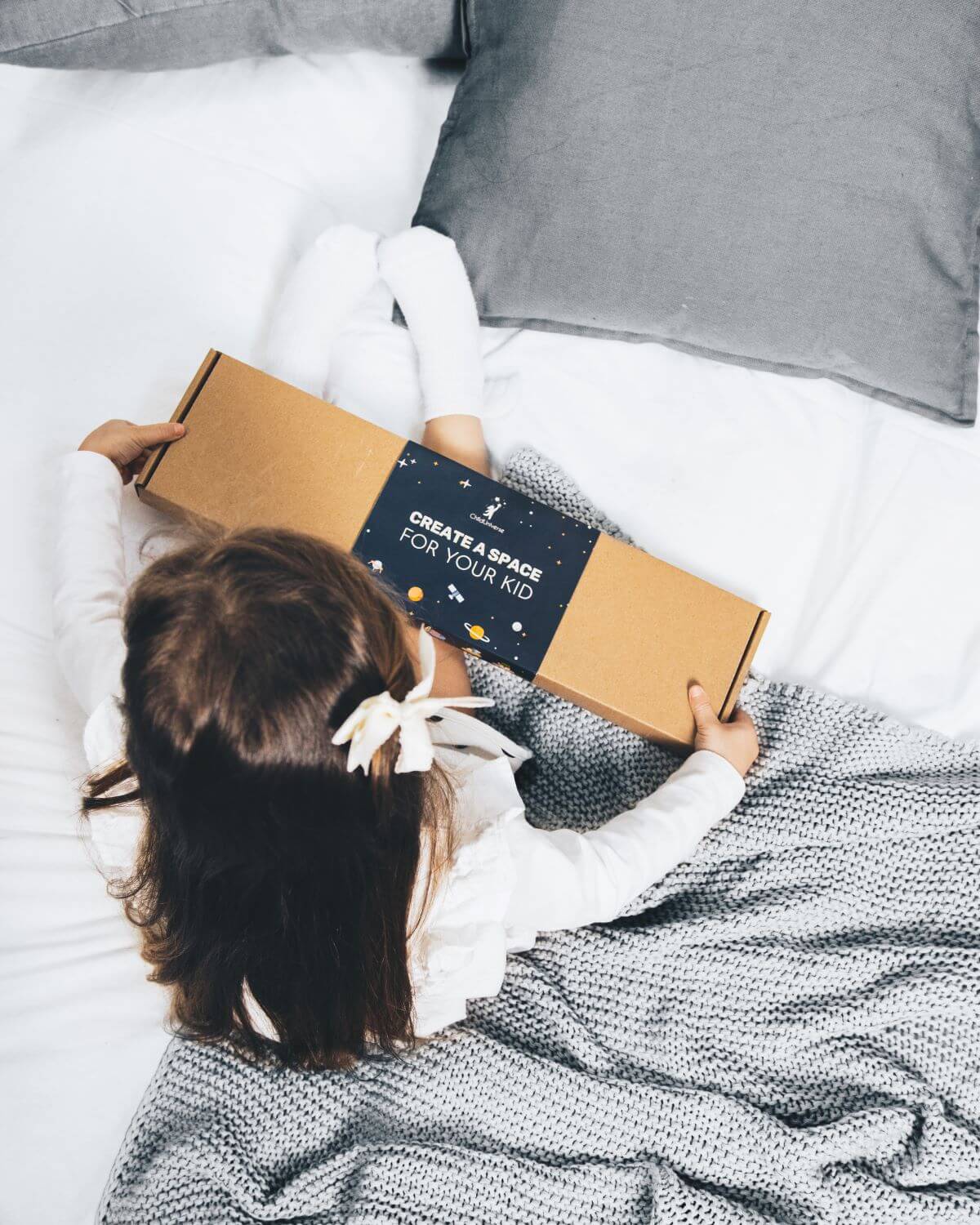 Princess Double Name Puzzle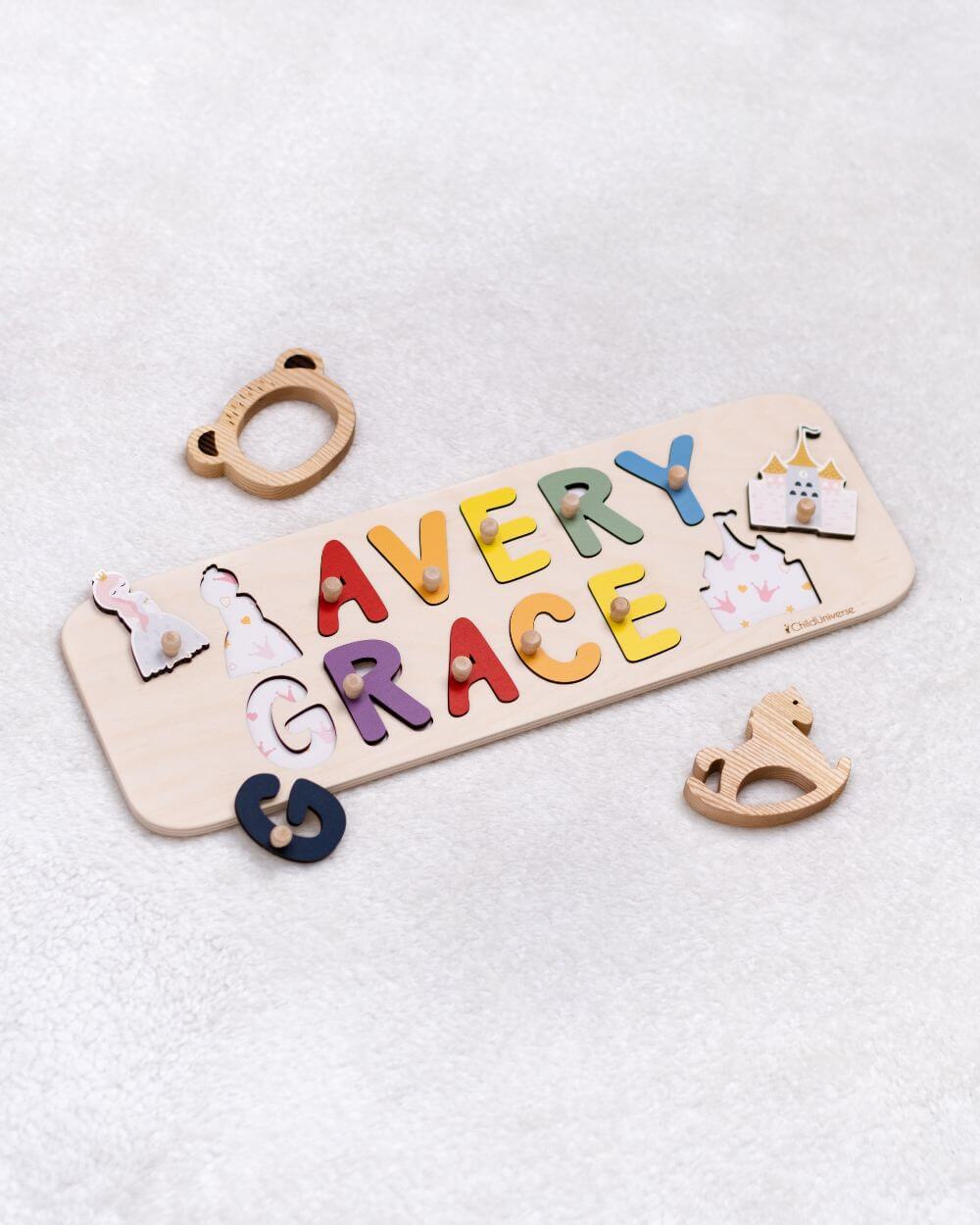 Made of high-quality birch plywood, our princess name puzzle encourages letter, color, and shape recognition, motor skills, logic, and name spelling. To make this fun and educational busy board for baby girl an exclusive gift, order an item with a personalized name. Let the little girl learn her name through practicality and flawless design!

Add acrylic stands to your puzzle and display it as decor.