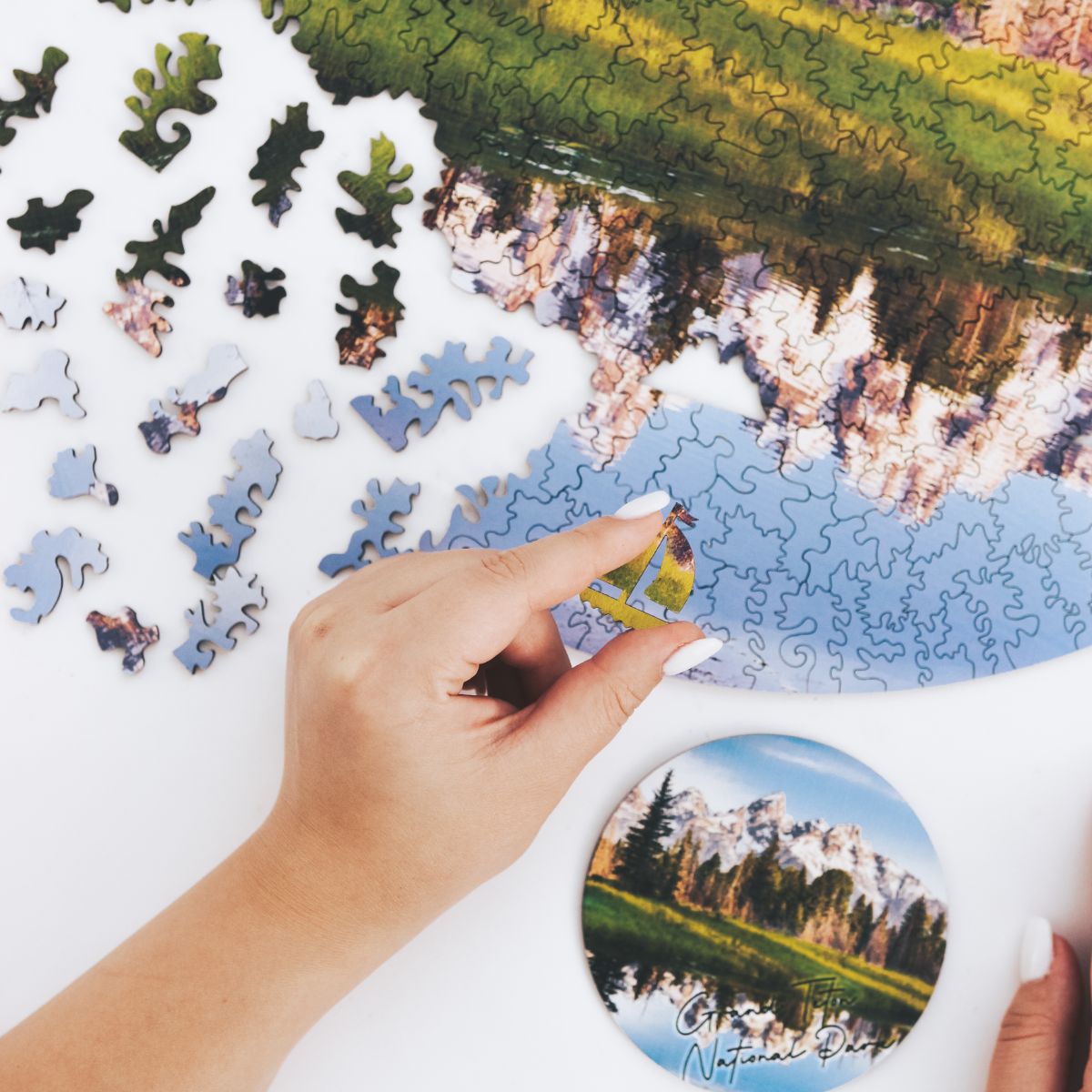 Puzzle Grand Teton National Park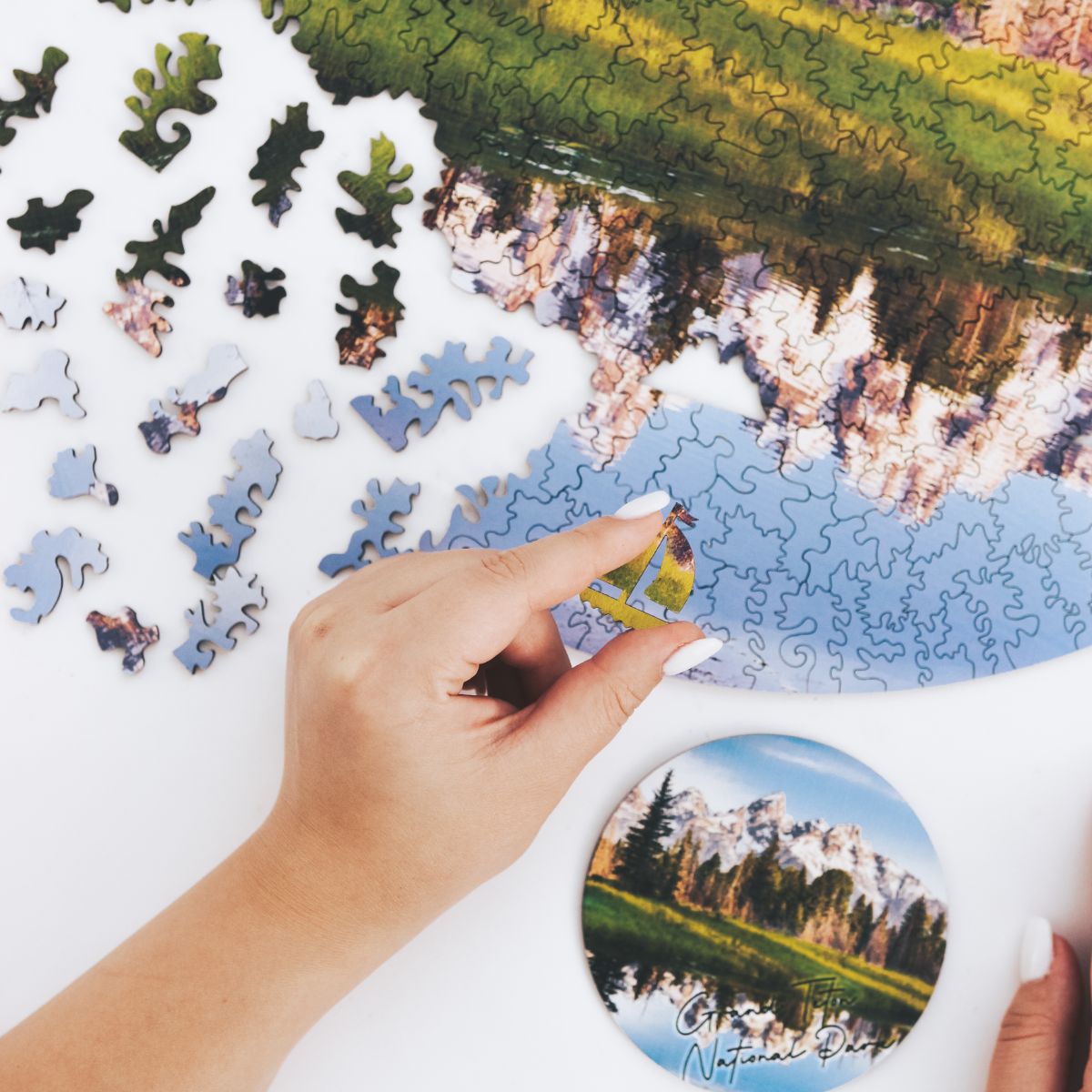 We believe that our jigsaws are unparalleled for their benefits – from the satisfying 'click'
sound of the last piece to the feast for the eyes, and of course challenging and enjoyable
experience in between.
When you buy jigsaws from PuzzleUp, you're investing in the art, care, and passion that we put
into each product. From choosing the best theme to print to doing the puzzle cut and packing
puzzles up to deliver each safely to you.
Here's why our Wooden Jigsaw Puzzles are really Unique
- high-definition prints on wood (top-quality fiberboard)
- shade of the Puzzles might be a bit different because it's made of natural wood
- thickness of the Puzzles: 3 mm
- fun for adults, can be done alone or in a group
- are water & dust resistant, and can be redone many times
- available in 3 sizes: 30, 40 and 50 cm (approximately 12, 16 and 29 in)
SIZES
Easy: 30 cm (167 wooden pieces)
Medium: 40 cm (388 wooden pieces)
Hard: 50 cm (455 wooden pieces)
IN THE BOX
Jiigsaw Puzzle includes the wooden jigsaw puzzle in the bag, a sticky tape, a wooden box,
a magnet and information leaflet.