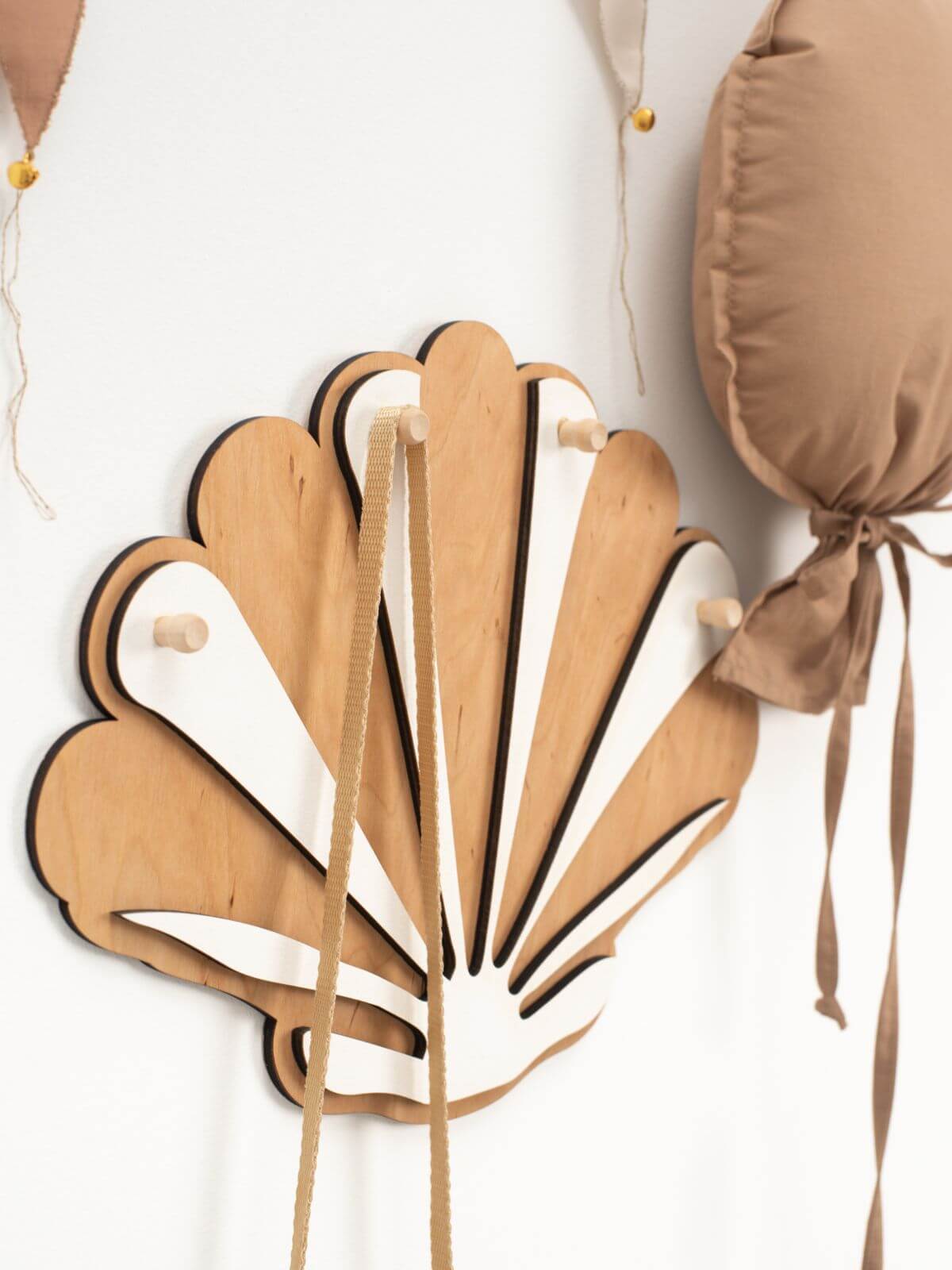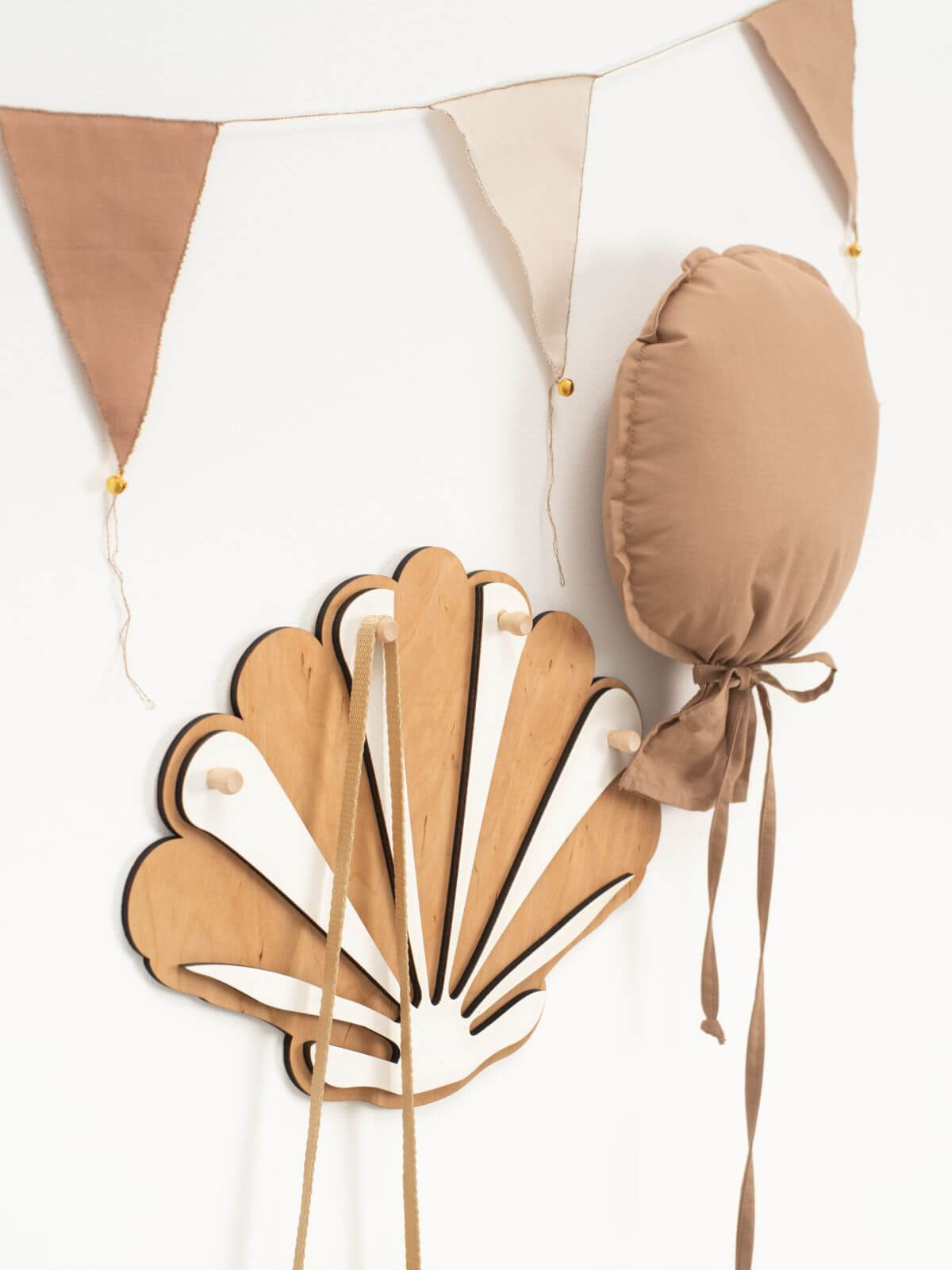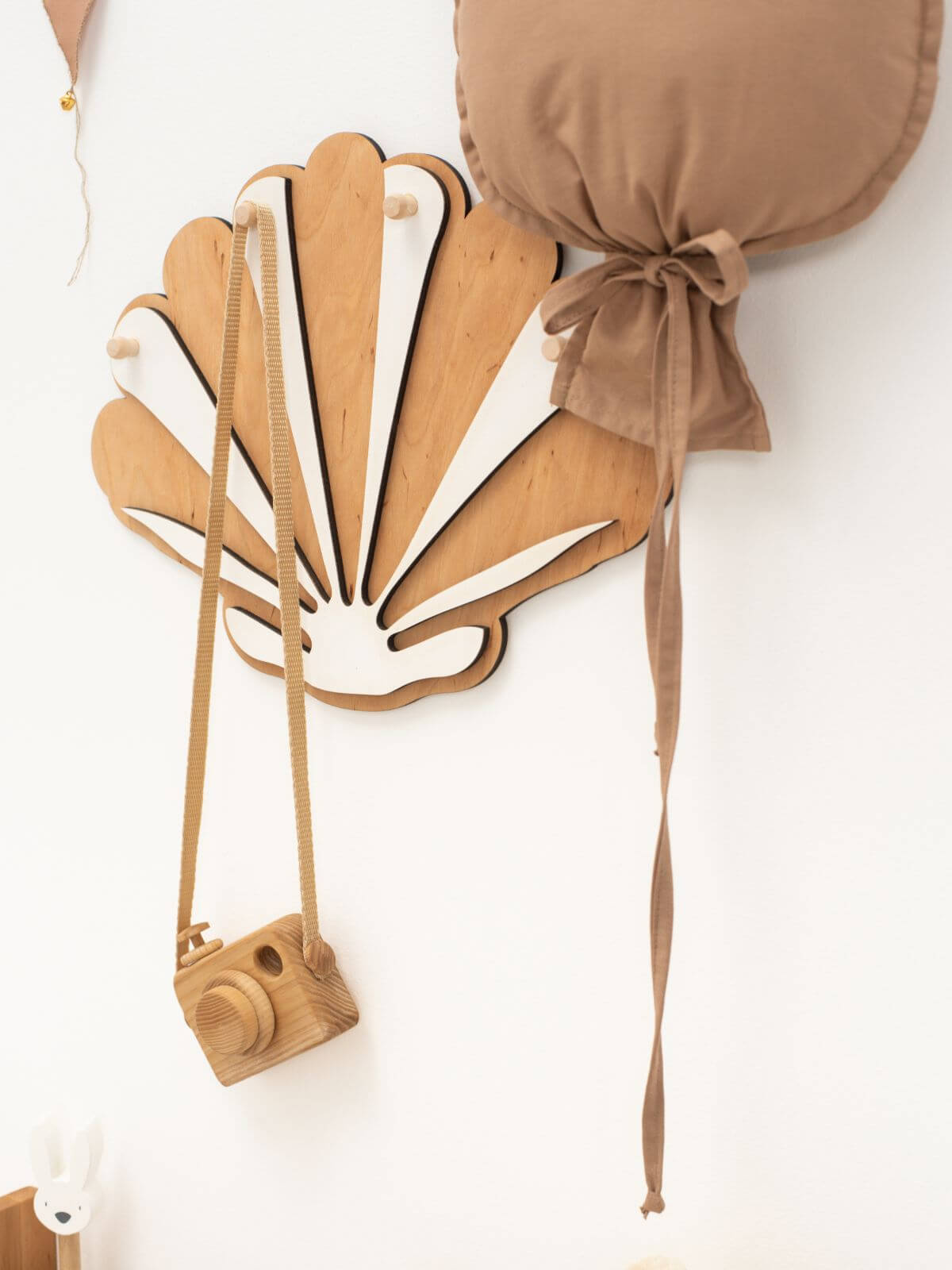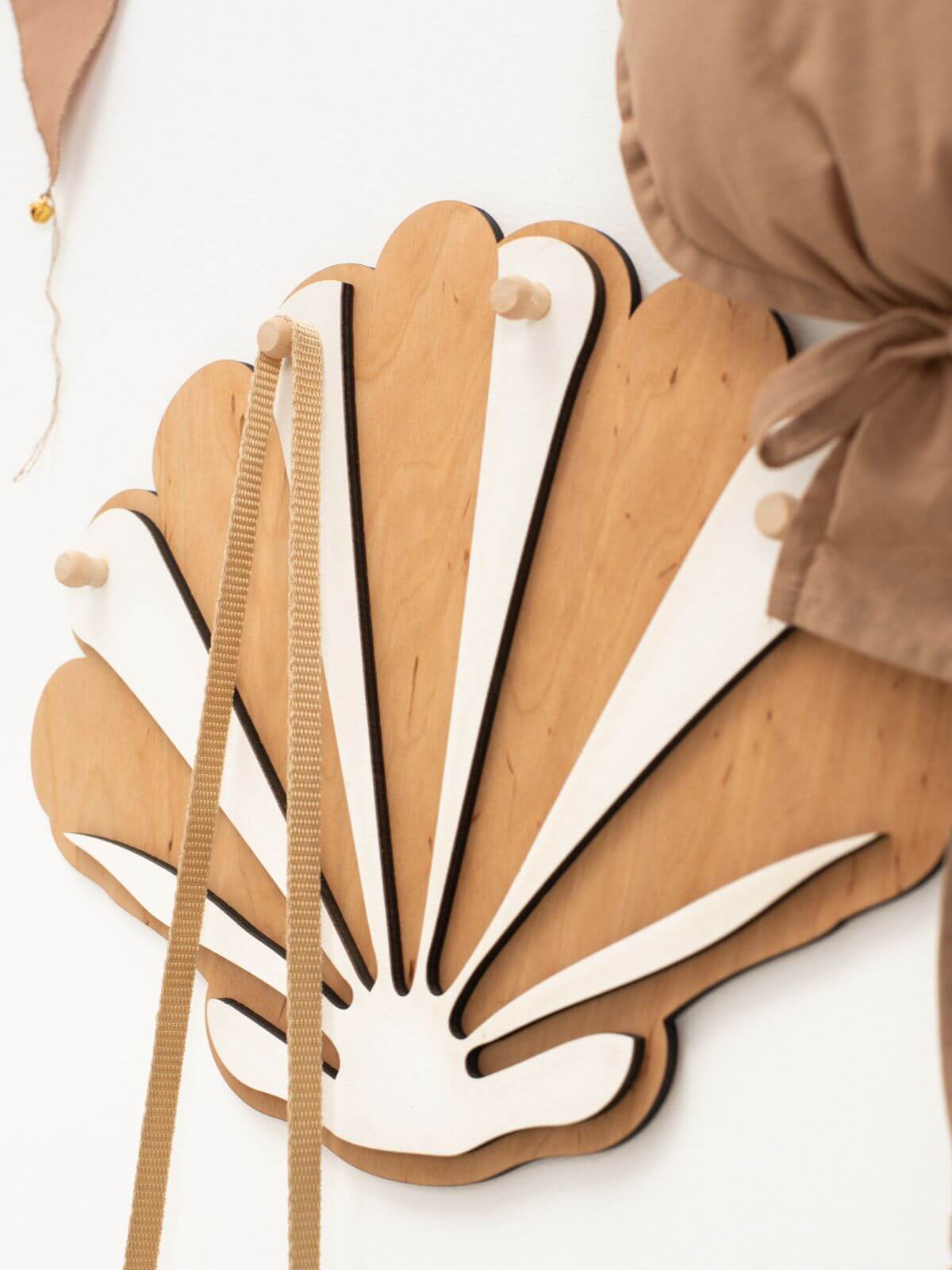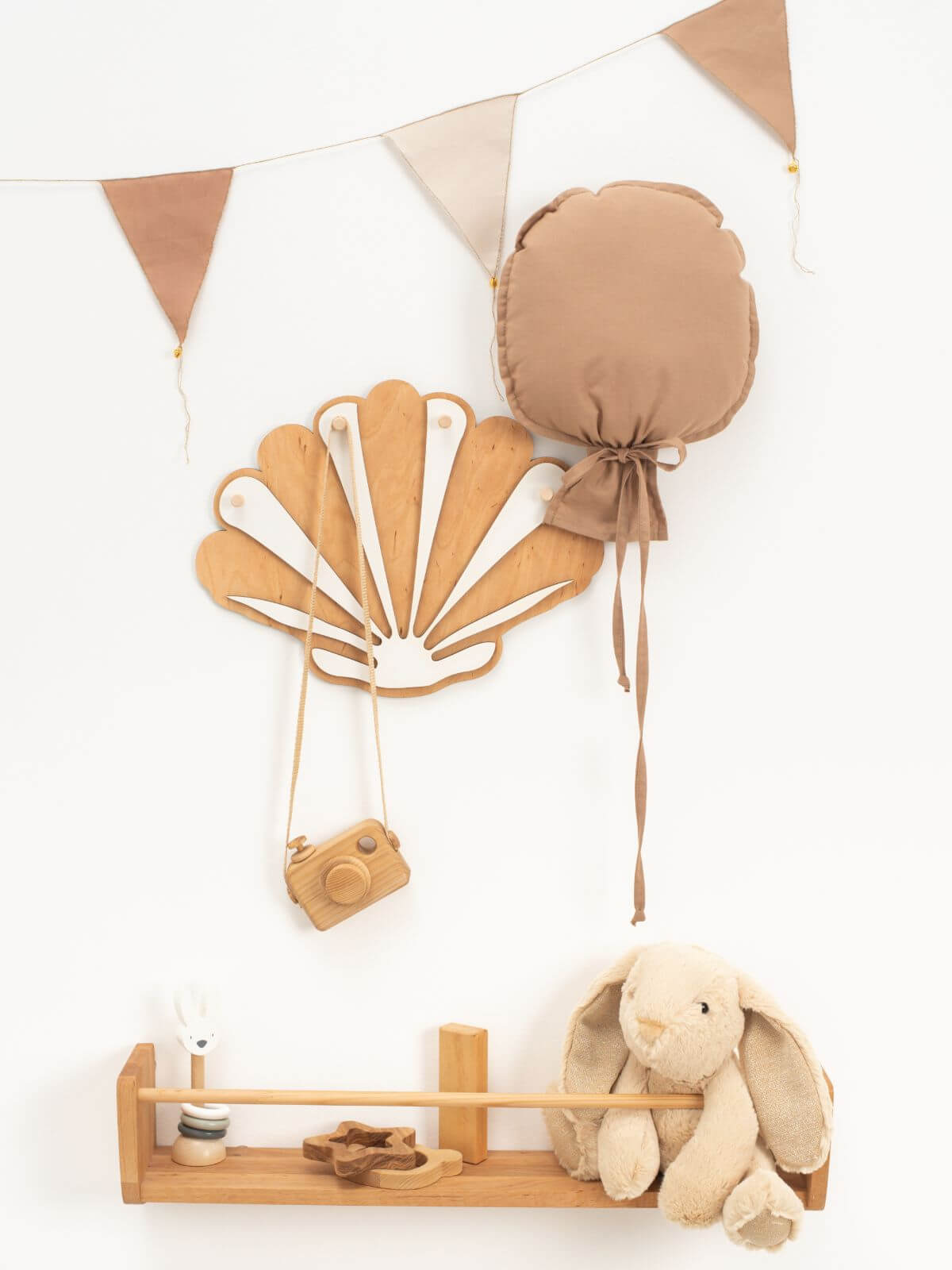 Sea Shell Wall Hanger for Nursery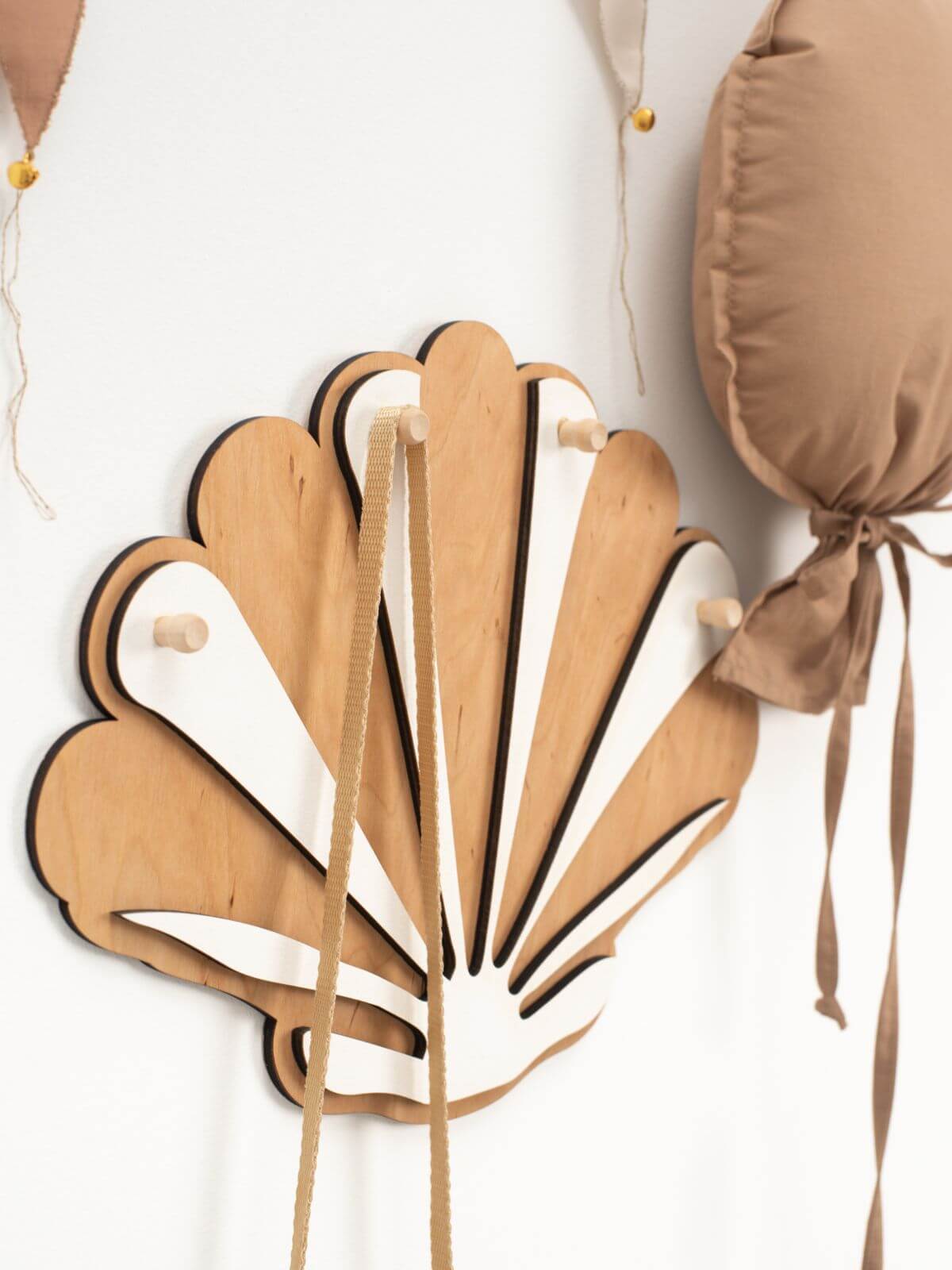 Our ocean wall decor for nursery couldn't be simpler, but its style is so precious! Capturing the whimsical essence of the whole collection comes this cute piece of underwater world-inspired décor. Manufactured for decorative purposes mainly, nautical wall hooks for nursery add a cozy vibe to the kid's room, playroom, or any other child-friendly place. Whether it be next to the window, on the room's door, or near the kid's bed, there's no wrong place for the ocean theme baby nursery decor.

We don't recommend using a sea shell wall hanger for nursery to store heavy things, yet it can handle lightweight stuff like chains, small purses, or hair scrunchies. If you seek gender-neutral decorative wooden wall hooks ocean theme works best. Plus, the item is quick and easy to install.
There's rarely universal décor that fits any interior, but our hooks are just the thing. They make a great gift for the pickiest toddlers on any occasion.