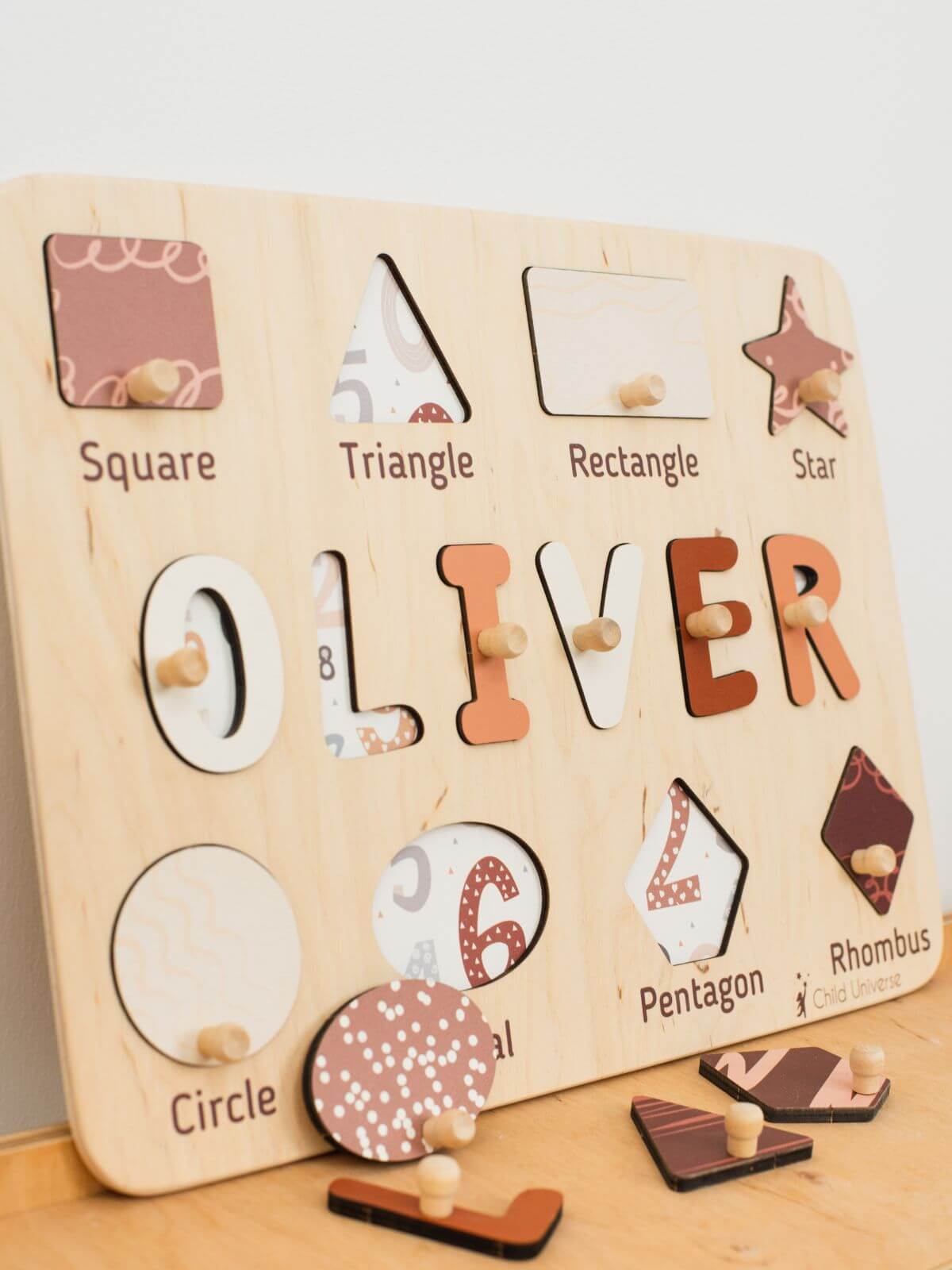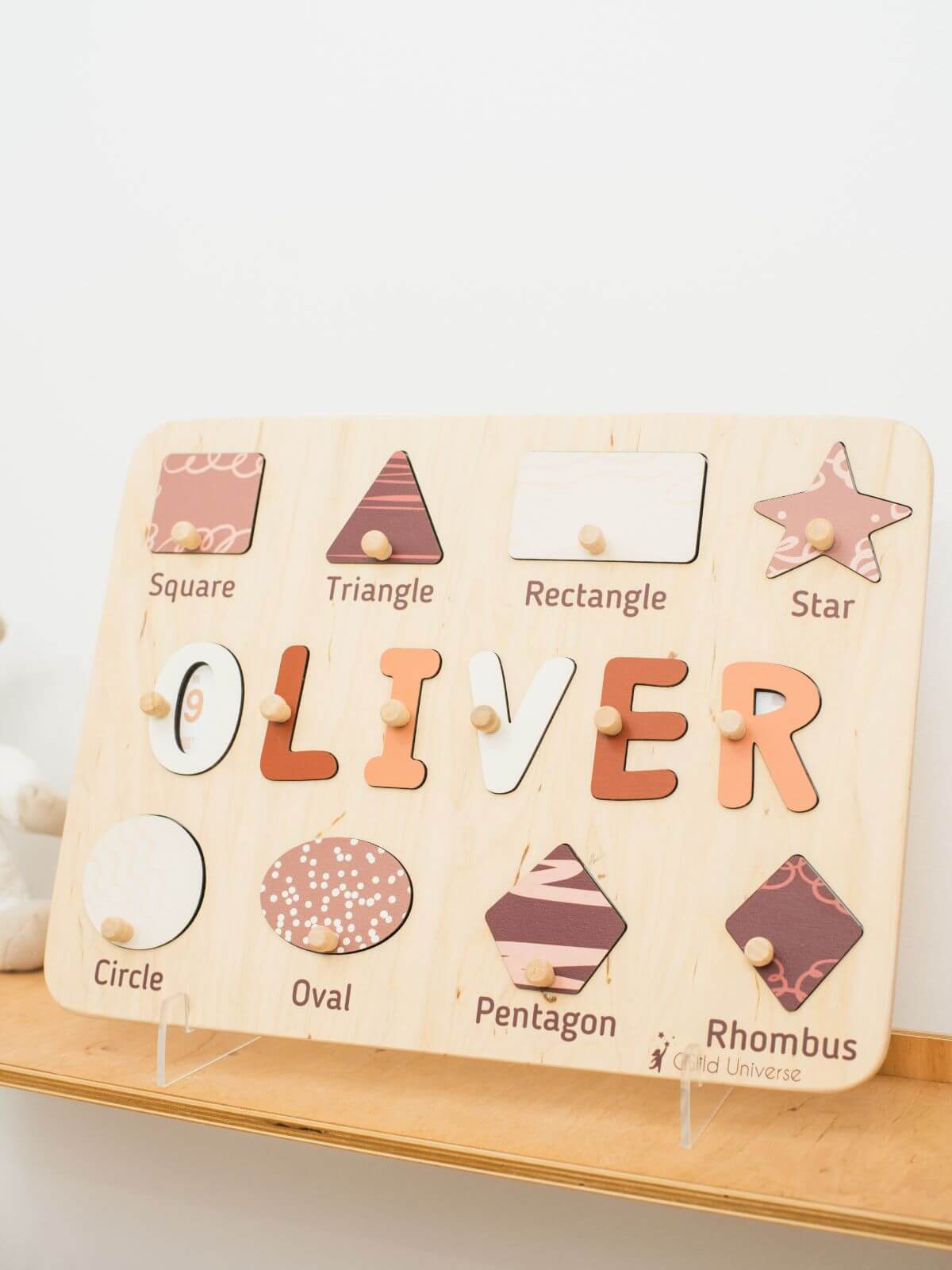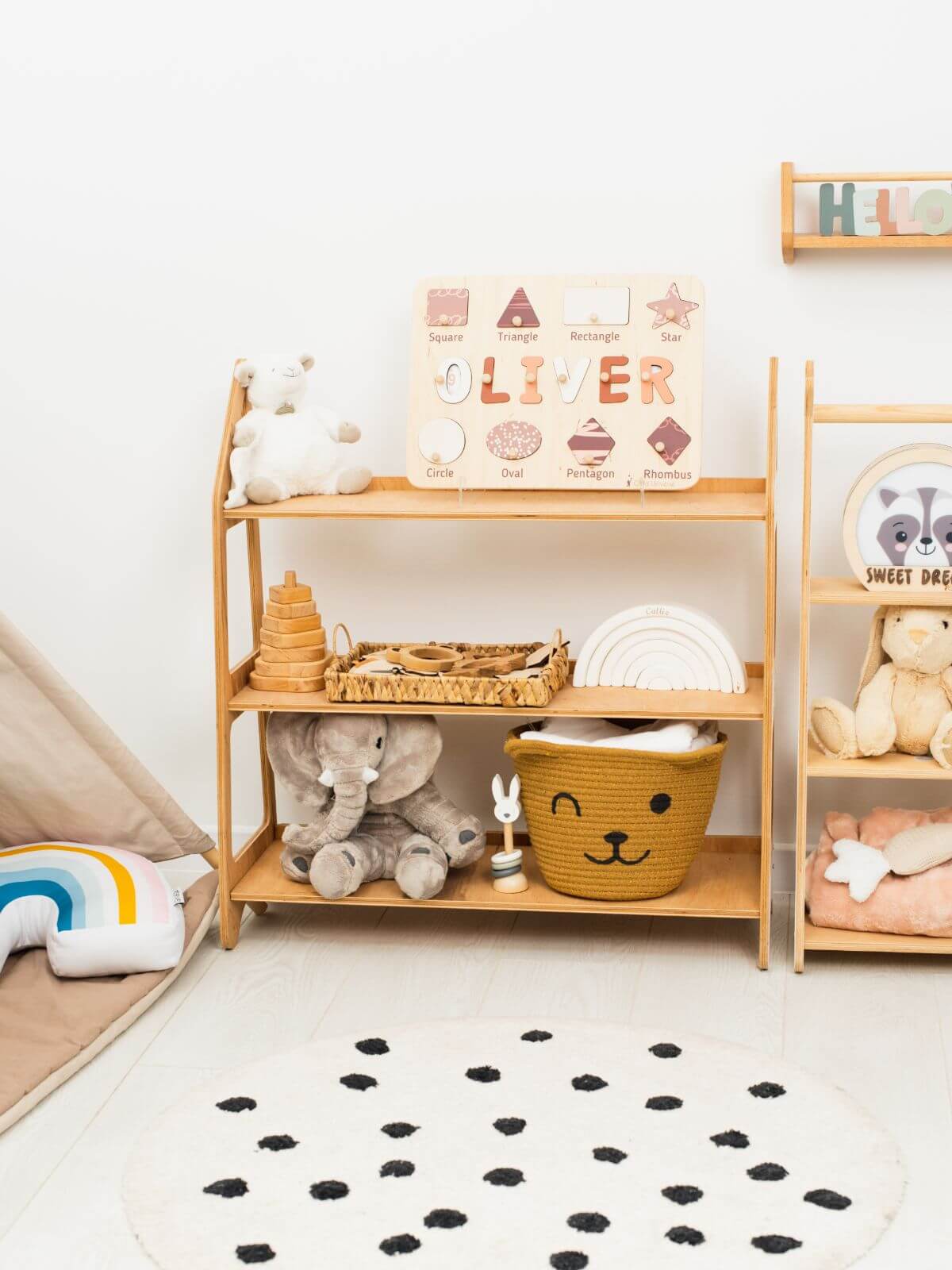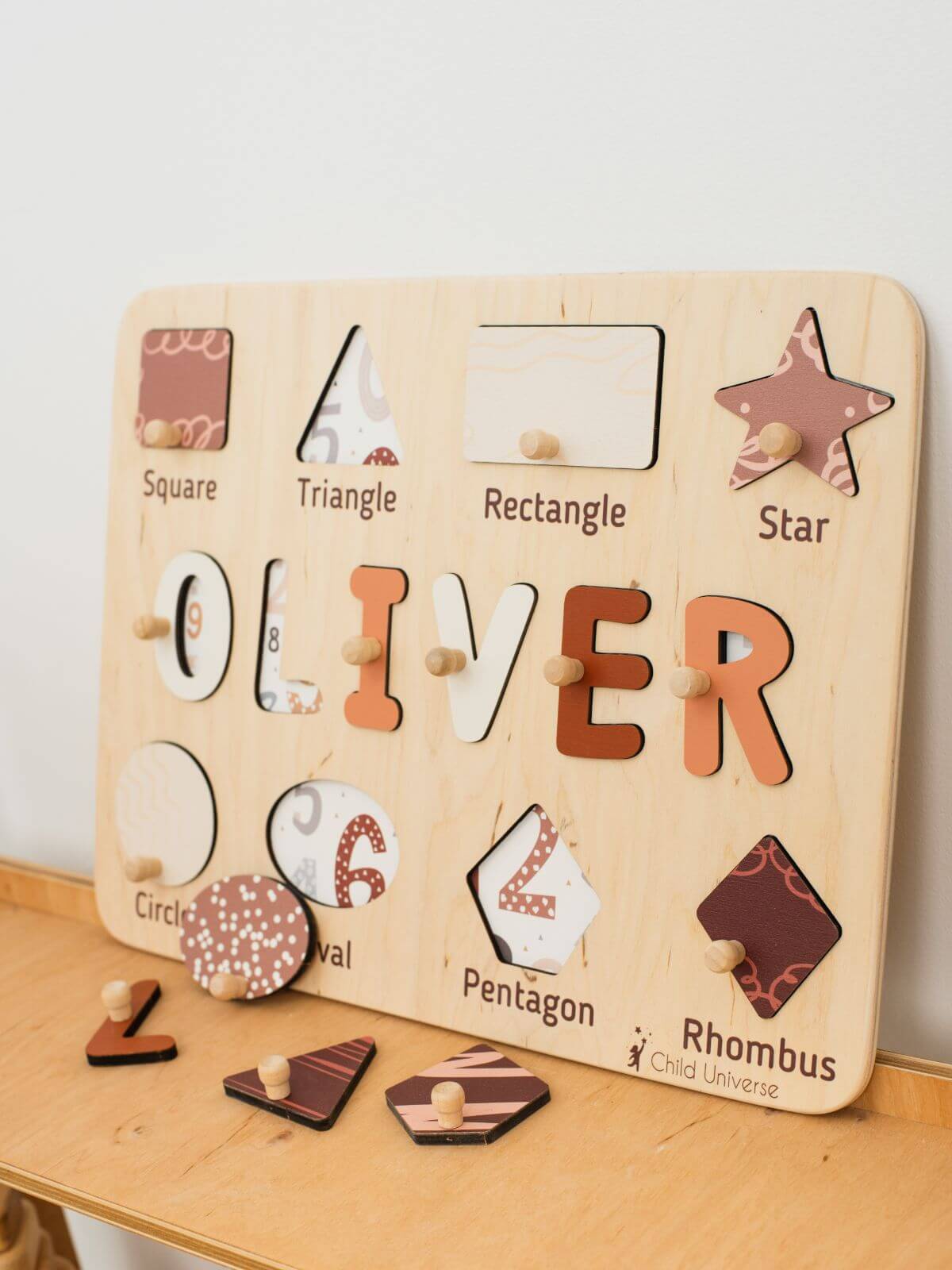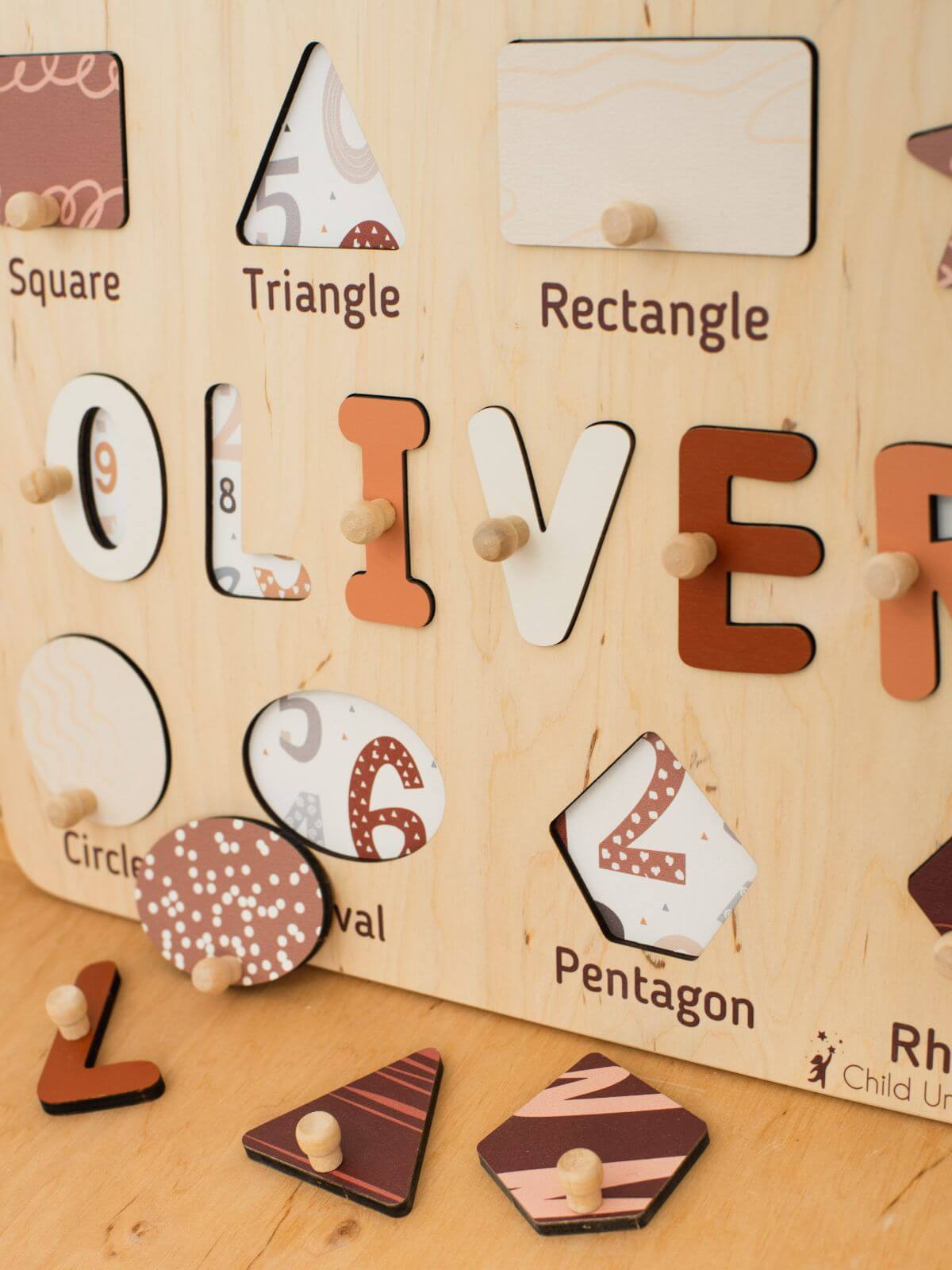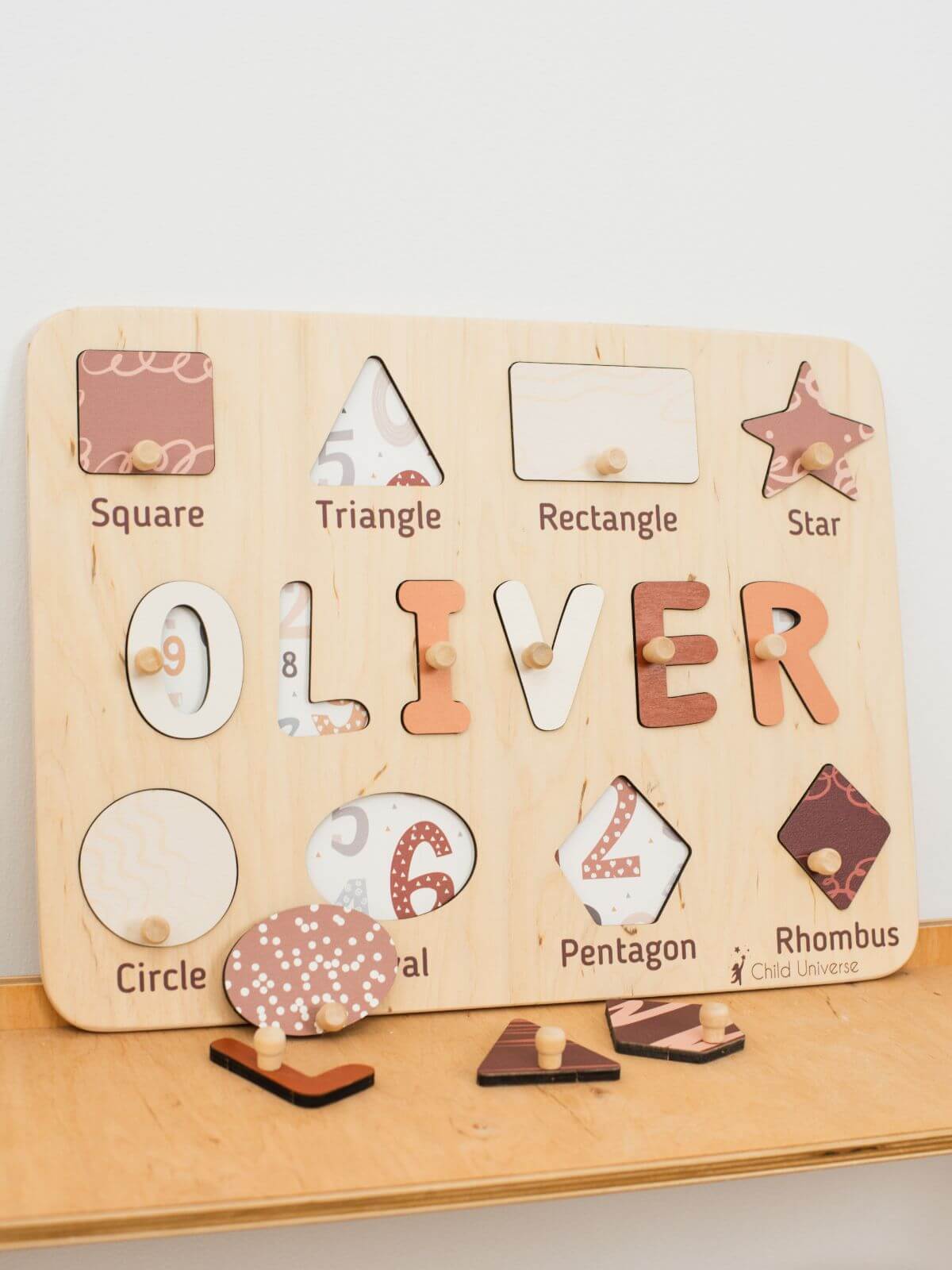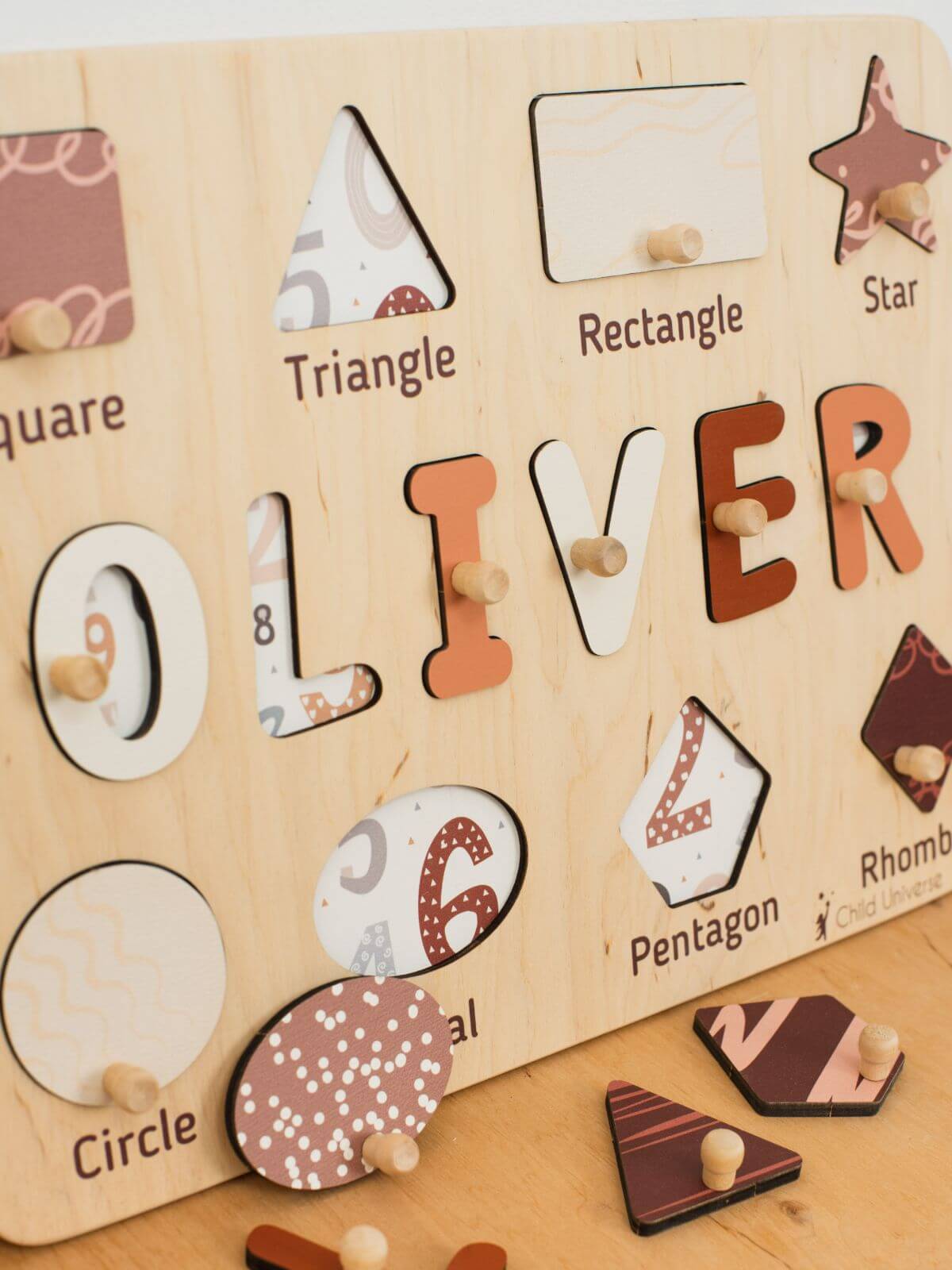 Shape Sorting Name Board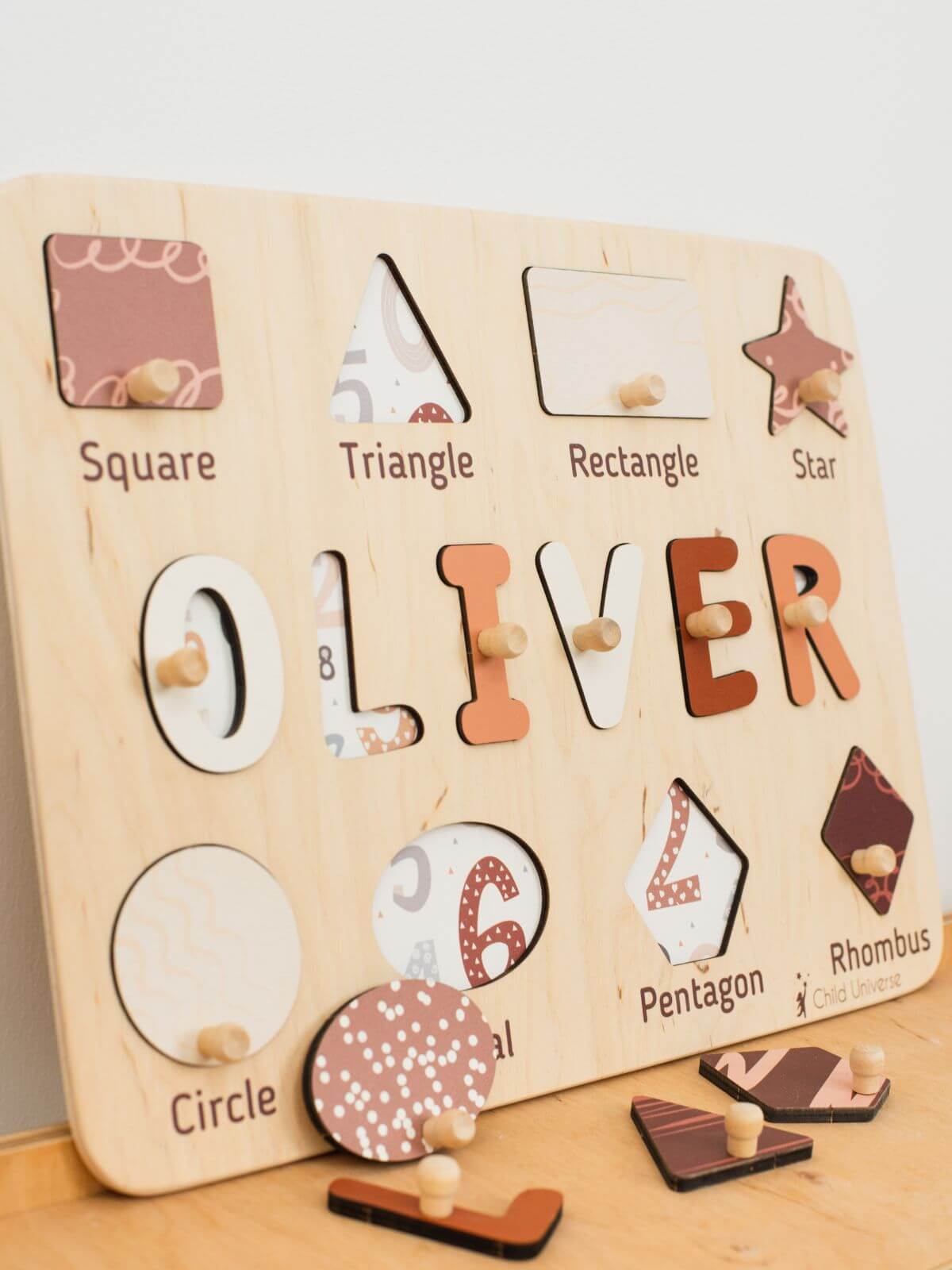 What's so great about our personalized toys for toddlers? They're 100% eco-friendly, smooth, educational, and can be used as decor when the little owners get older. Every wooden shape puzzle for toddlers is handcrafted to boost creativity and encourage independent imaginary play (without parental involvement!).
We plan out every detail, which is why educational wooden puzzles for toddlers feature basic geometric figures that help kids learn shapes, colors, and sizes.
With their names on the learning shape peg puzzle board, children learn to recognize their names as one of the crucial early literacy skills. The puzzle makes an excellent gift! Tailored specifically for the little one, it rocks any special even from birthdays to Christmas and House Warming parties.