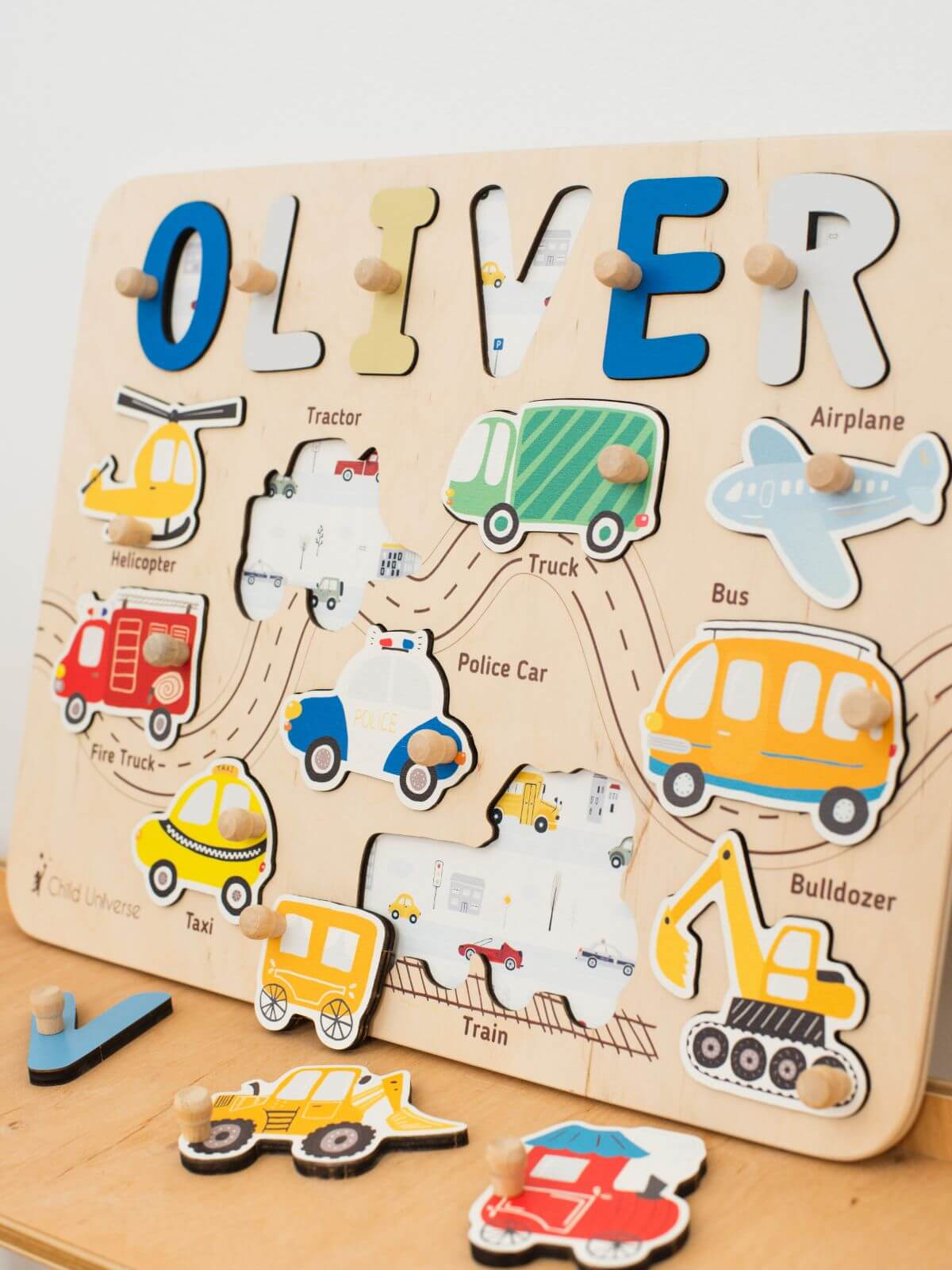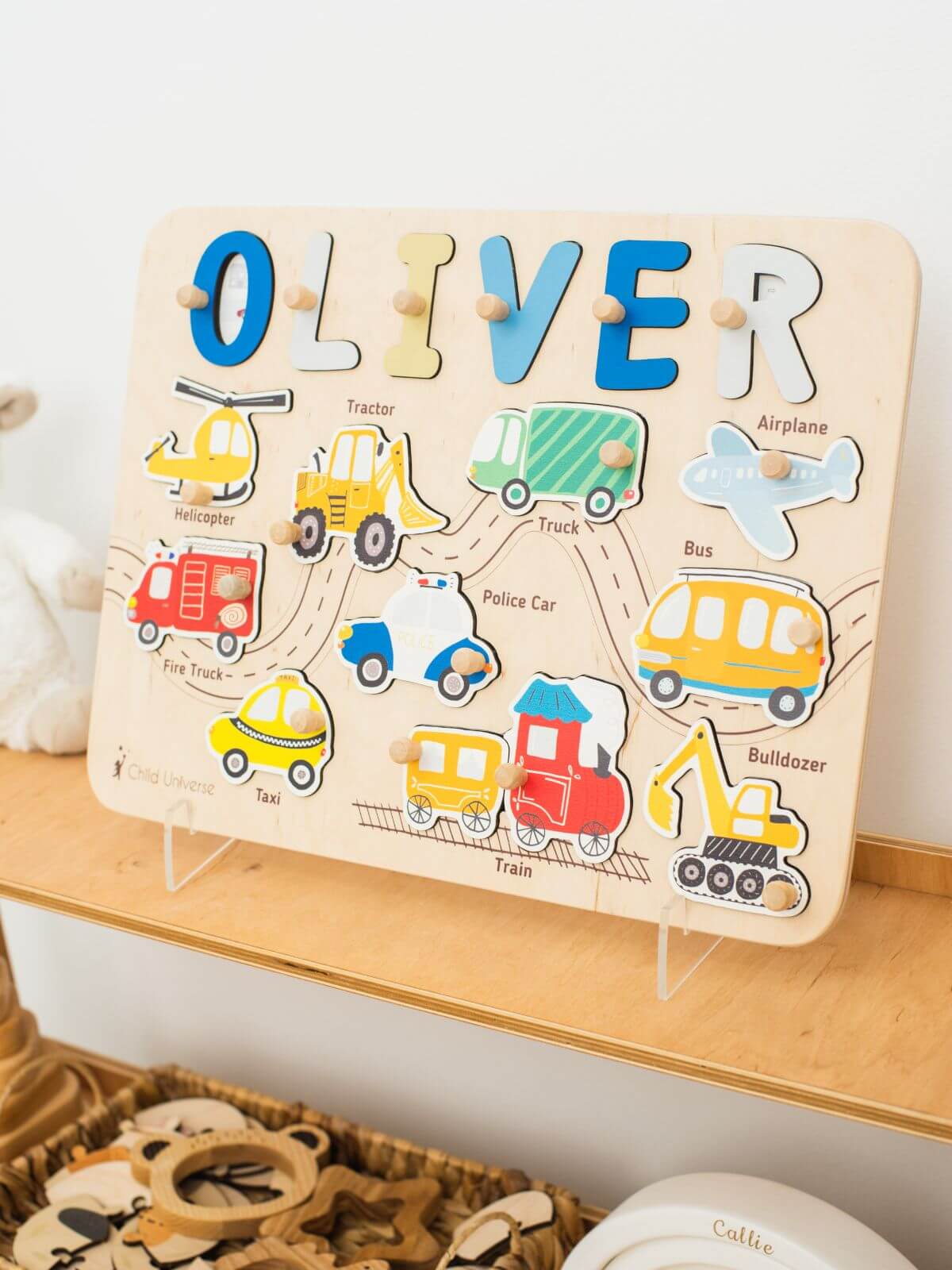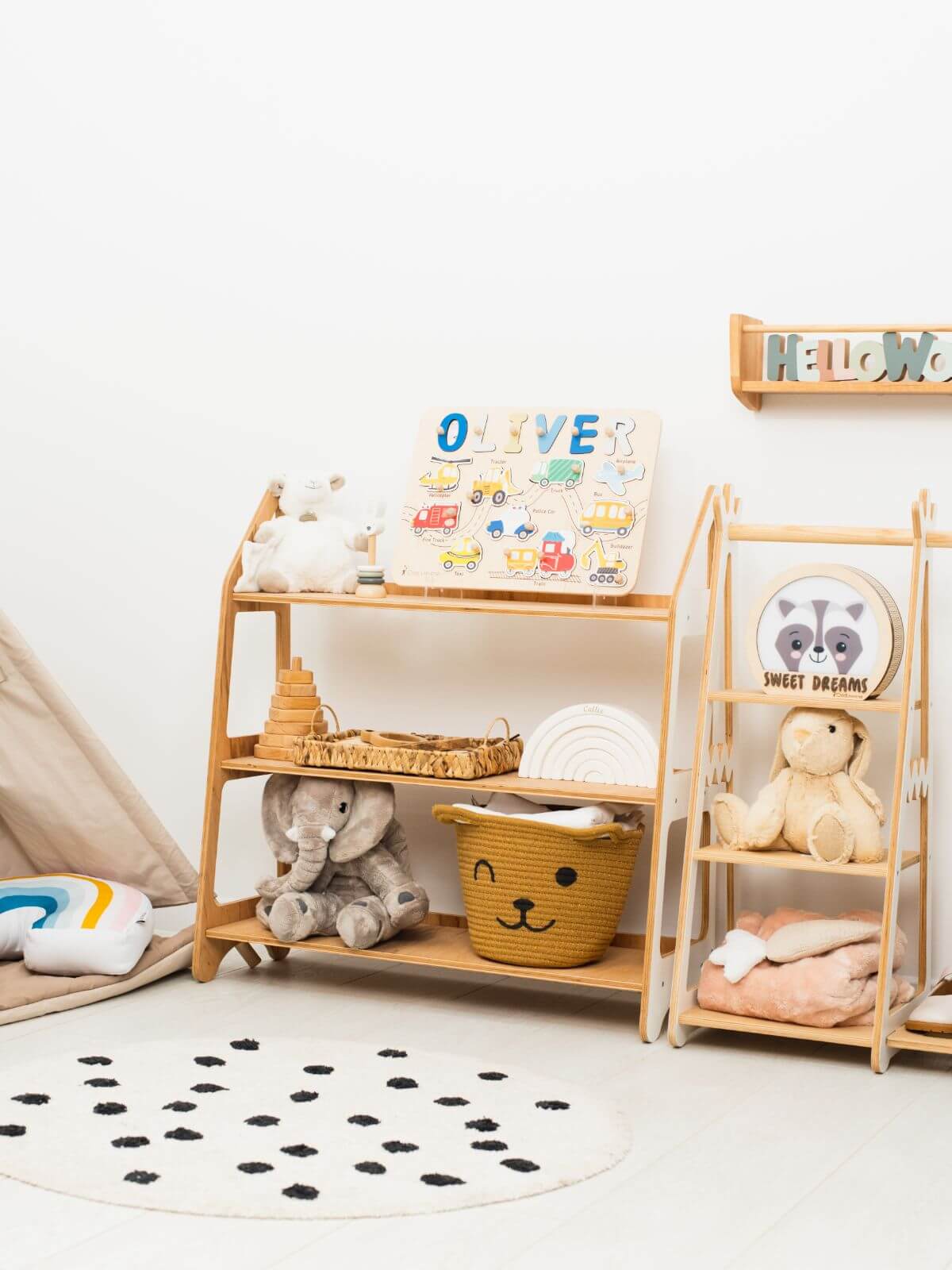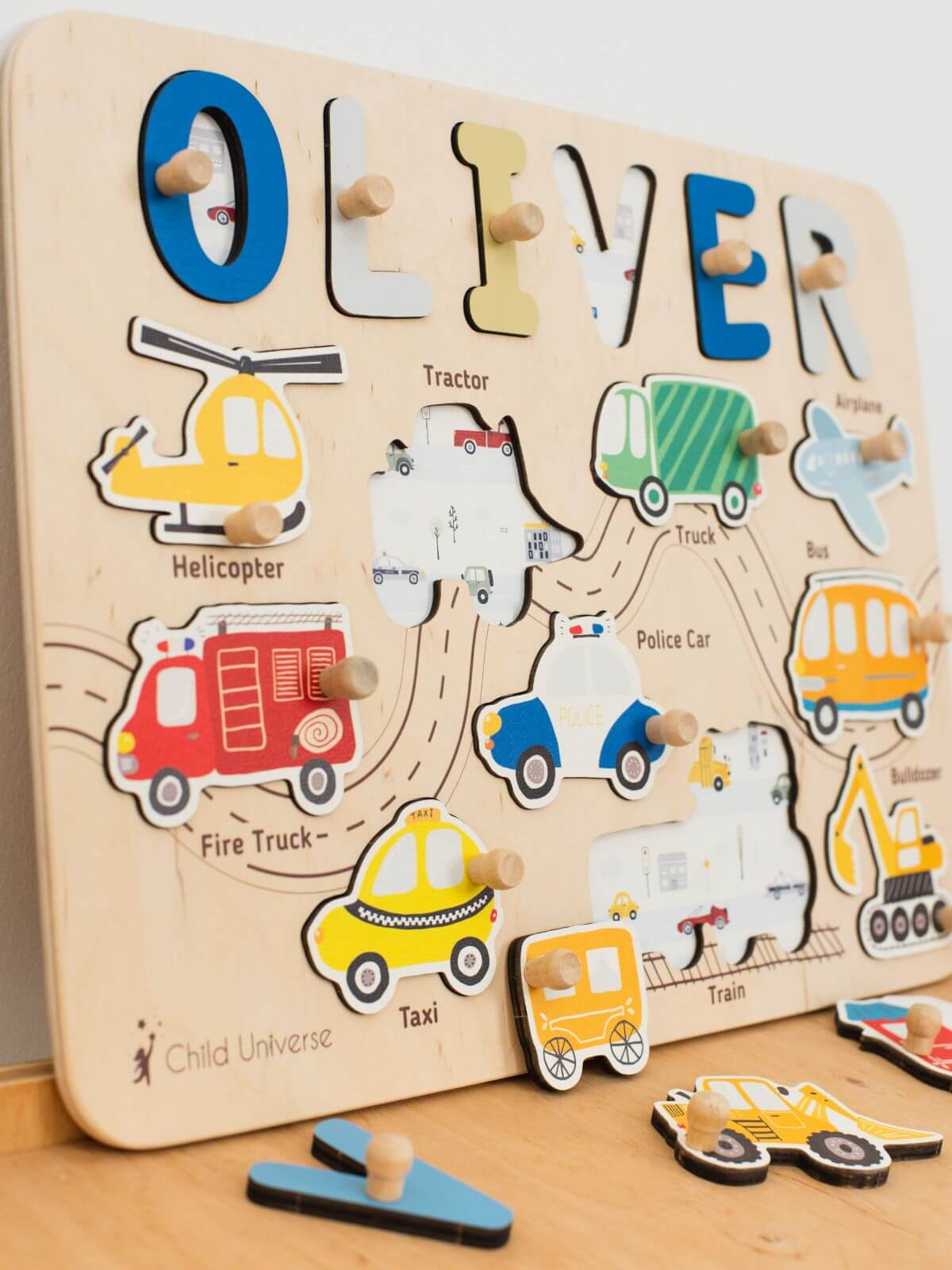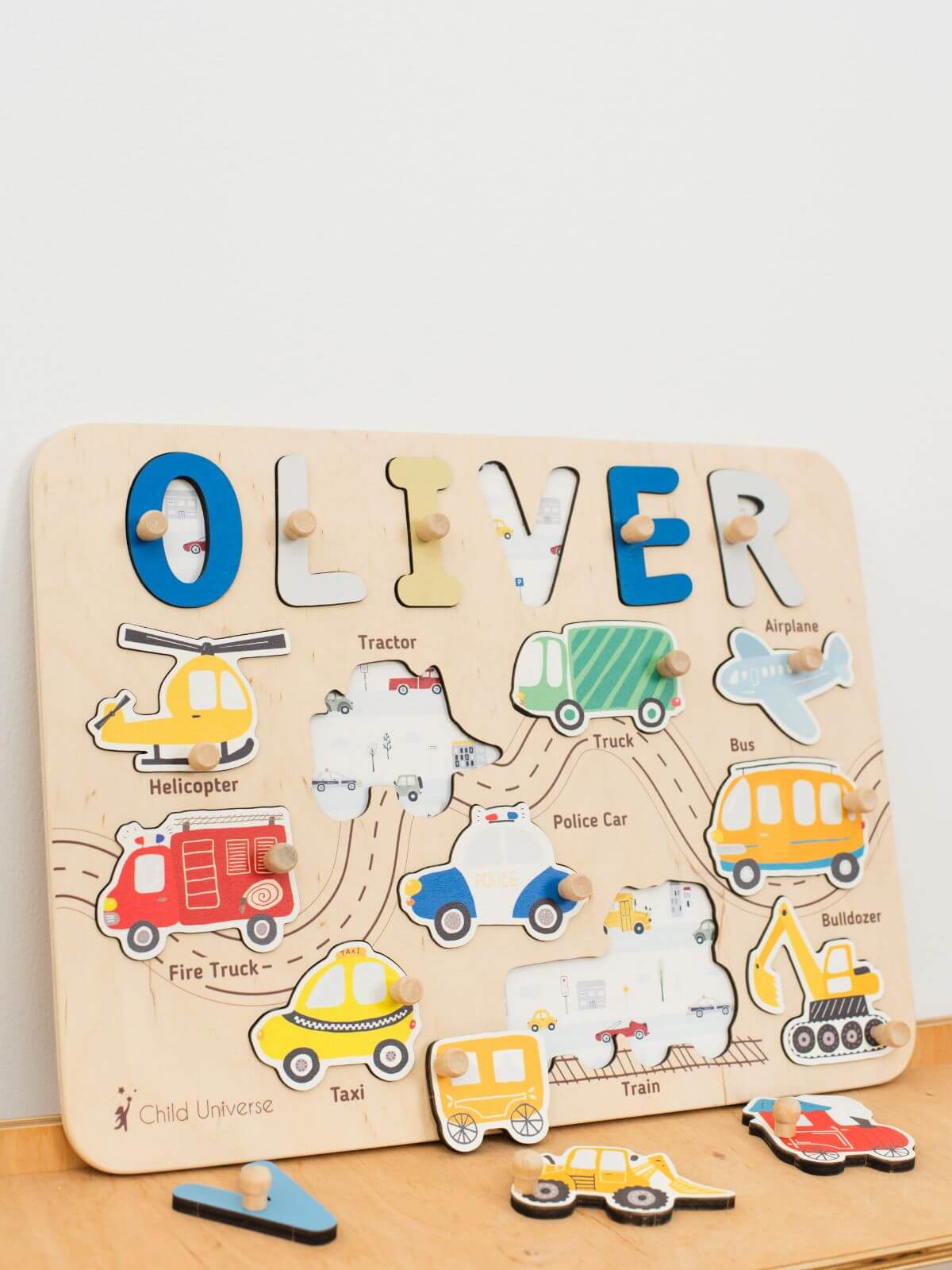 Vehicles Name Board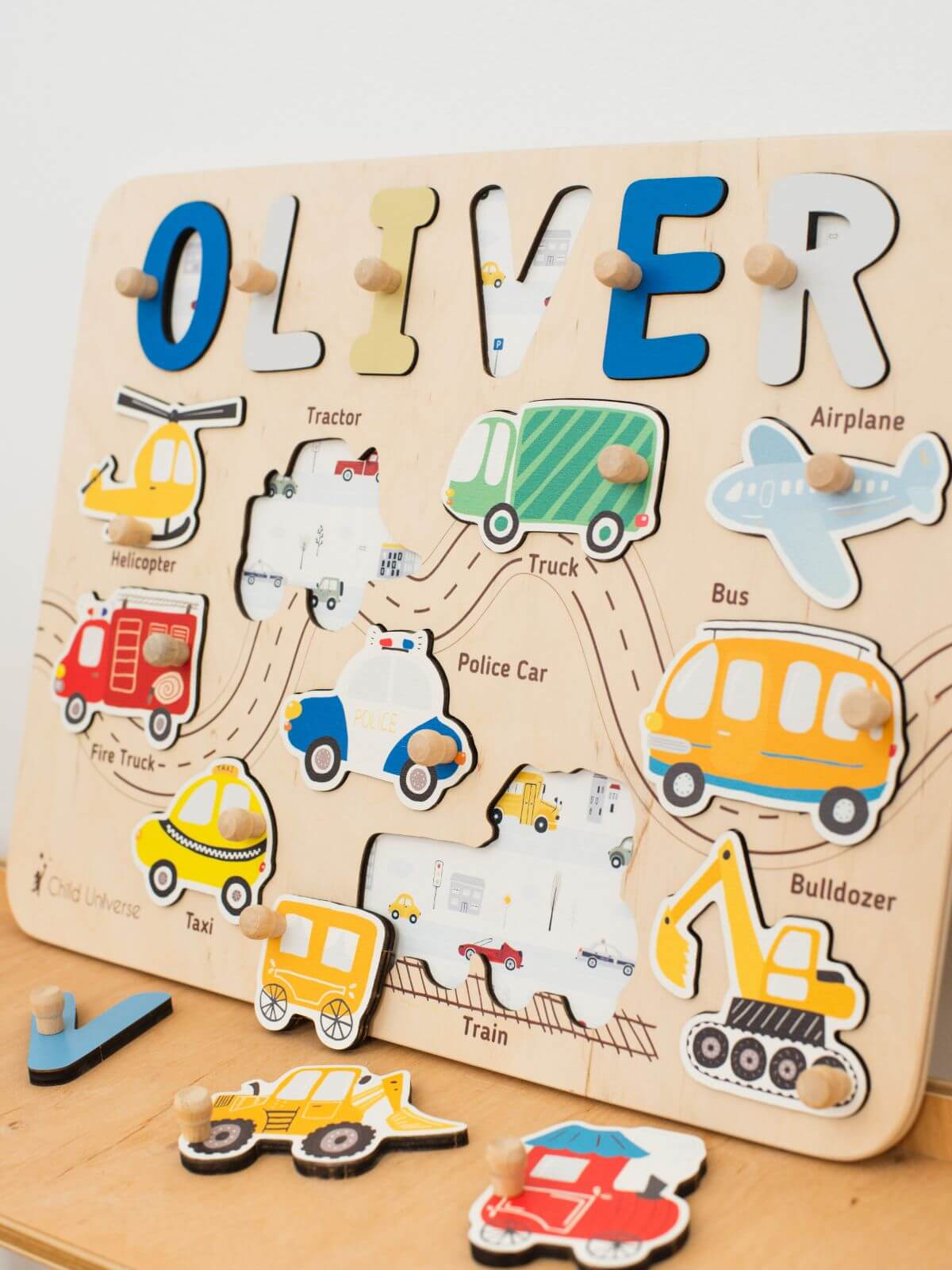 Looking for a useful and eco-friendly gift for a child? How about a name puzzle board made of top-quality and 100% wood? This transport wooden name puzzle will surely get your sweetheart busy and encourage them to use their imagination and creativity to the fullest. The board features cute cars that make putting it together even more exciting for both boys and girls.
The Montessori busy board for toddlers improves their hand-eye coordination, fine motor skills, and spatial awareness.
You're welcome to make the name board a personal educational tool for your toddler - their name on it will cater to their curiosity and encourage imaginative play. A personalized wooden name puzzle will become a timeless memory for its little owner and happy parents. Our product will also become a beautiful piece of decor once the child steps into the next stage of development.