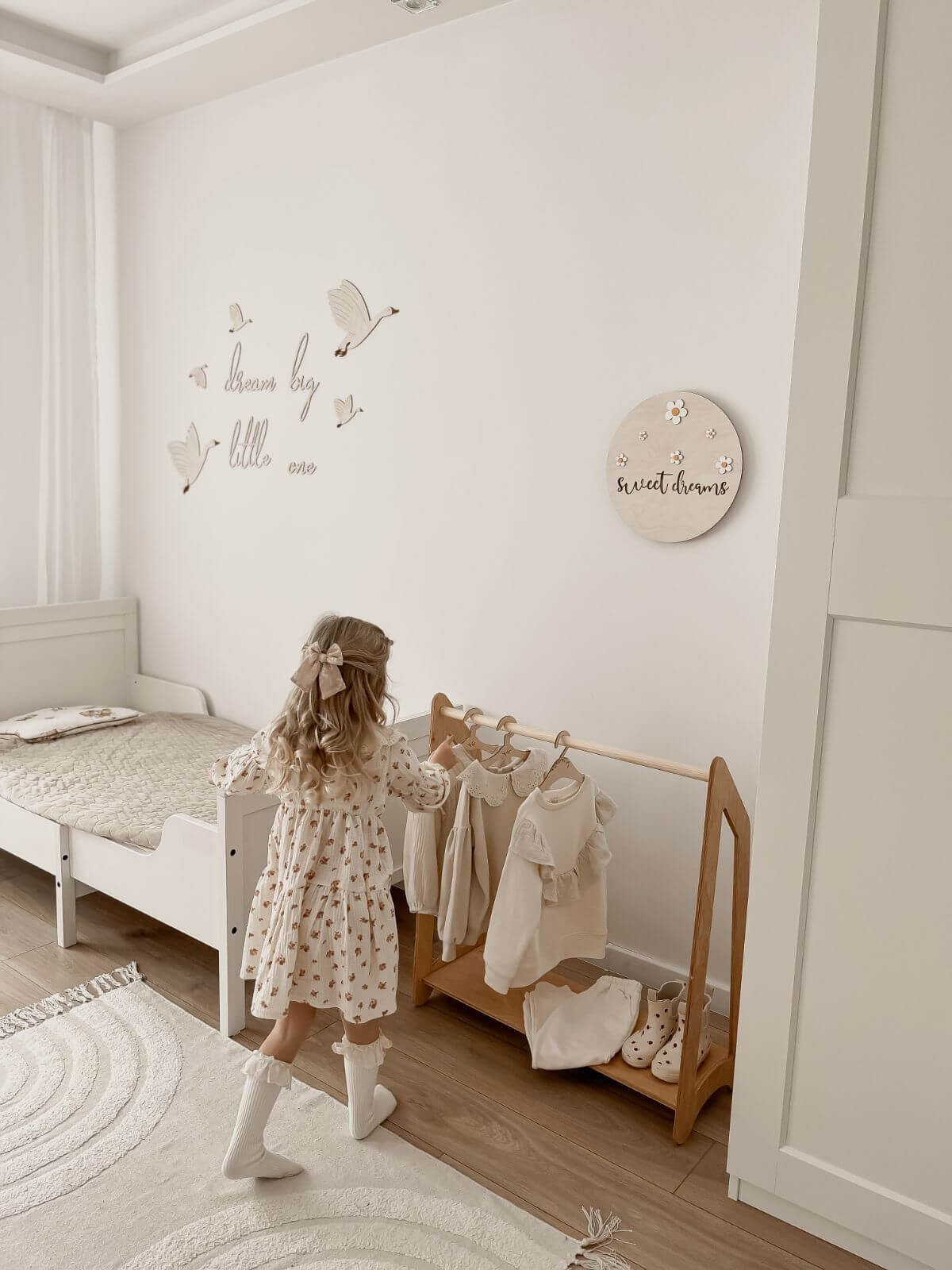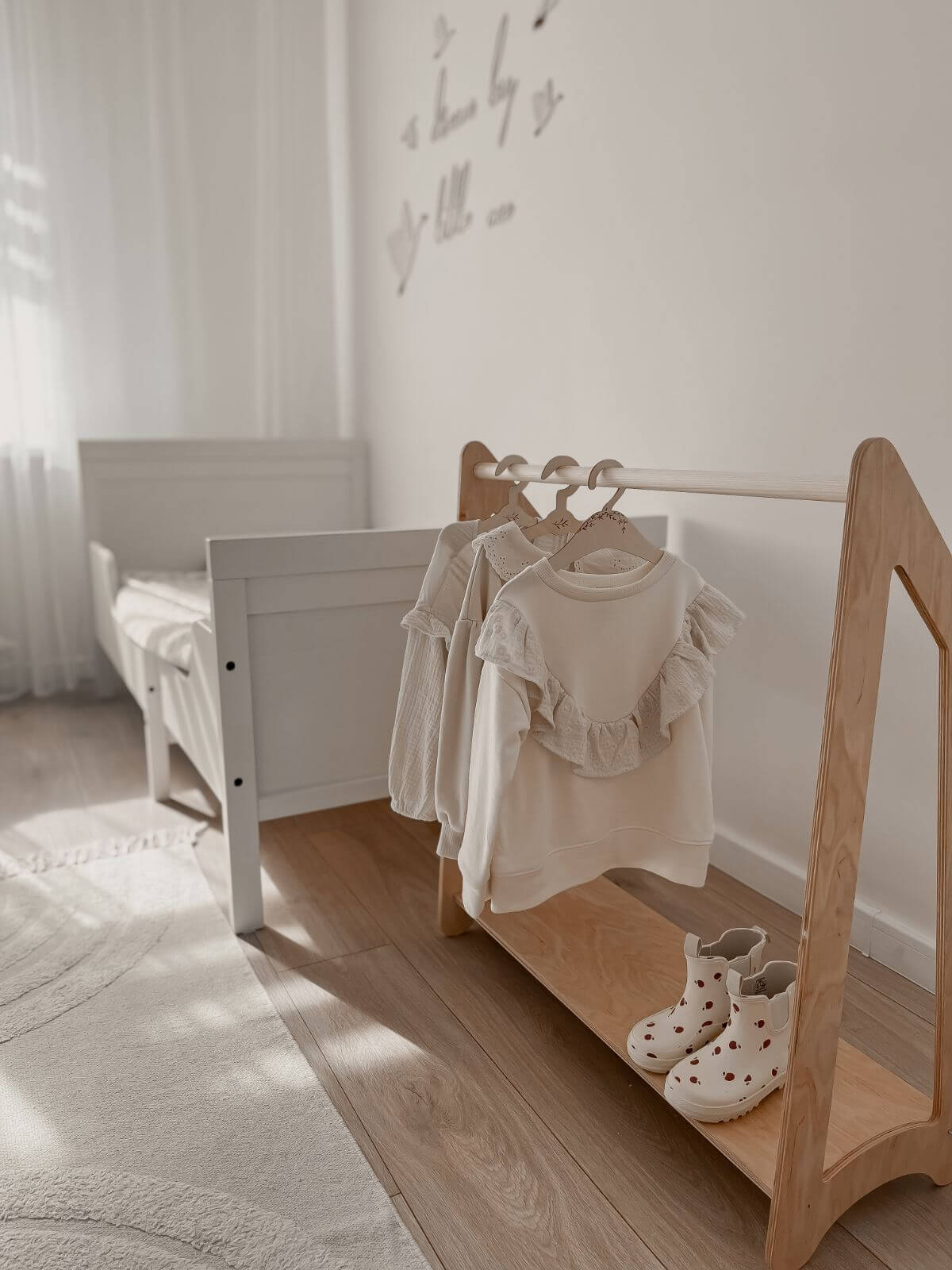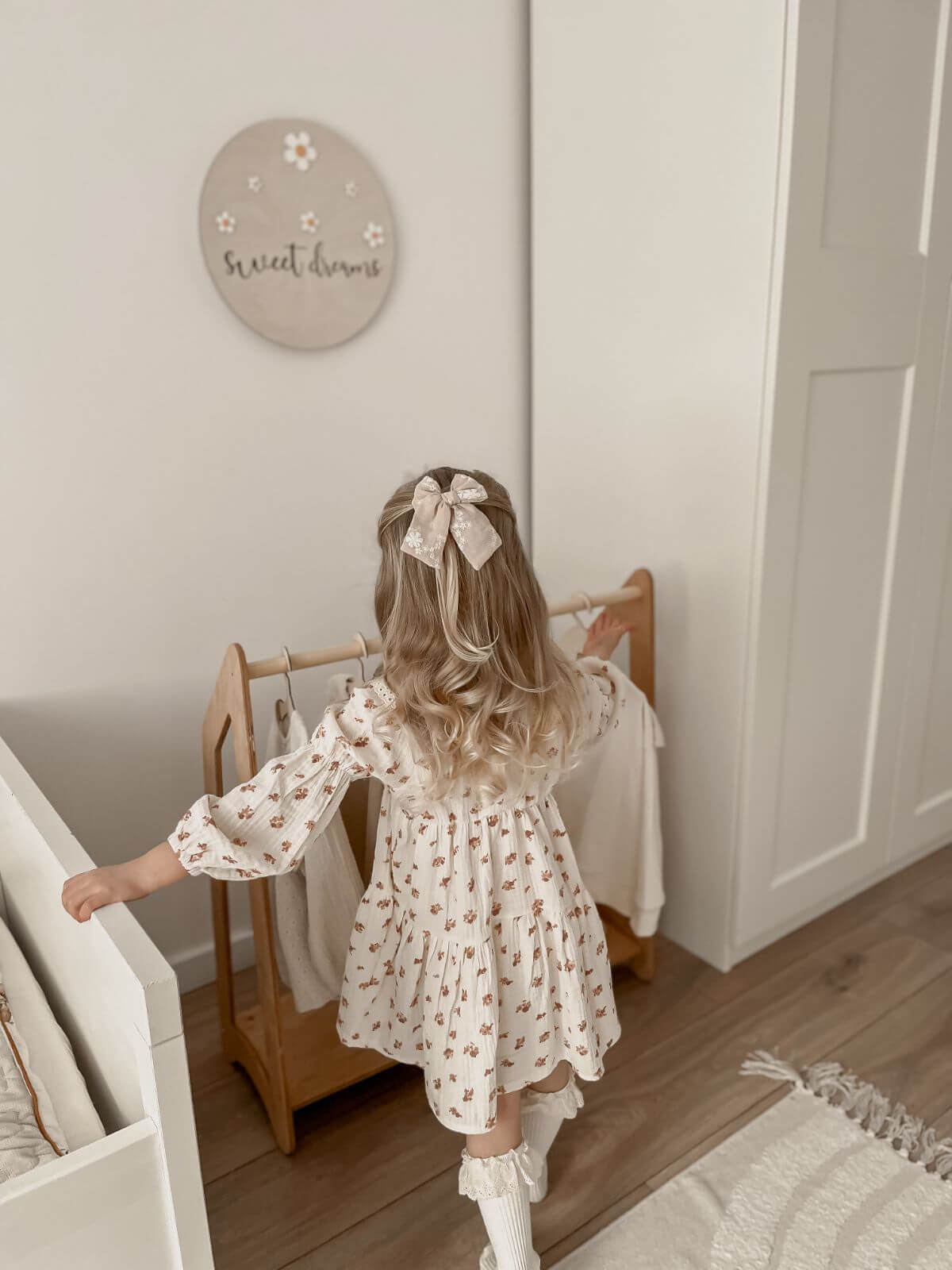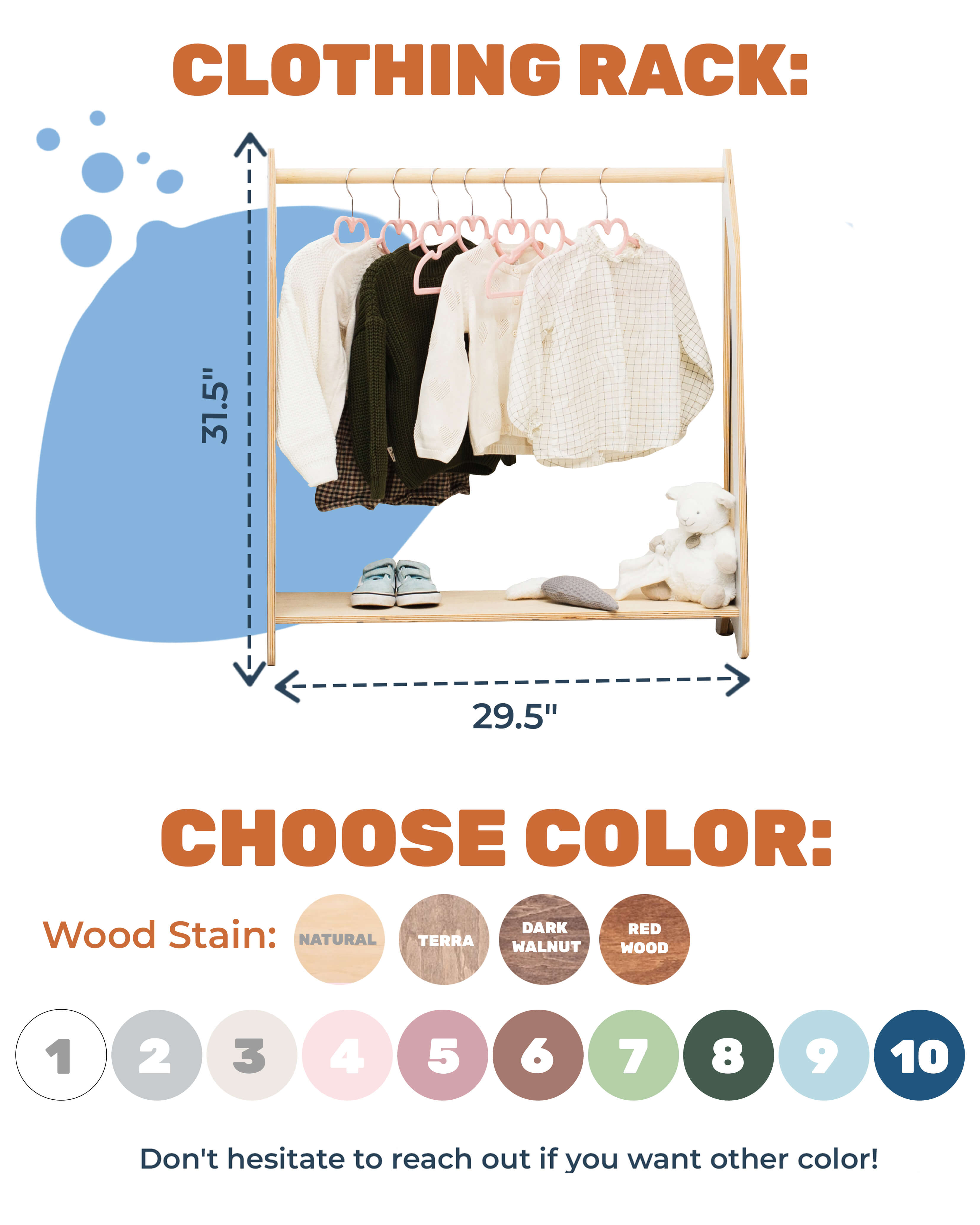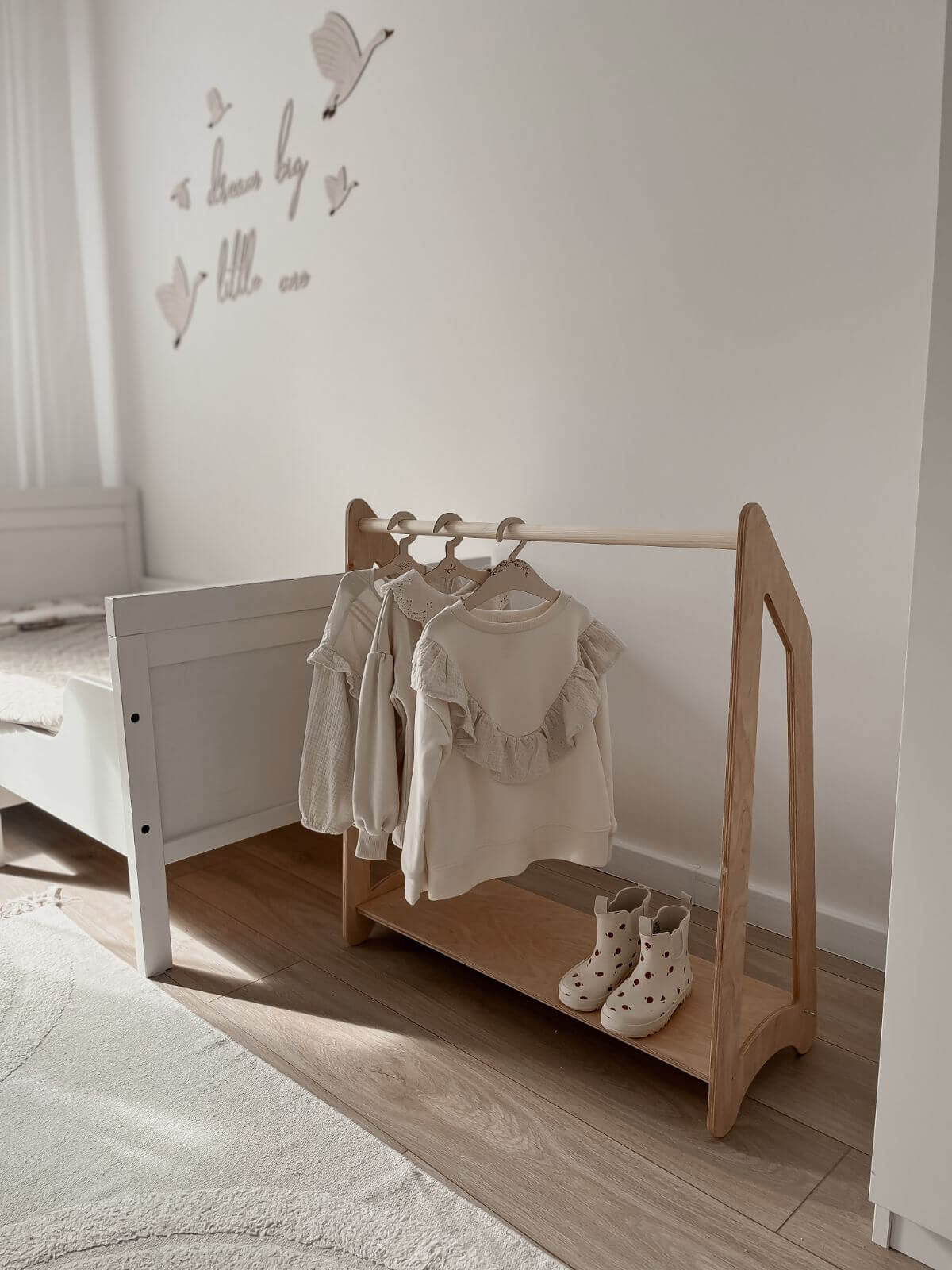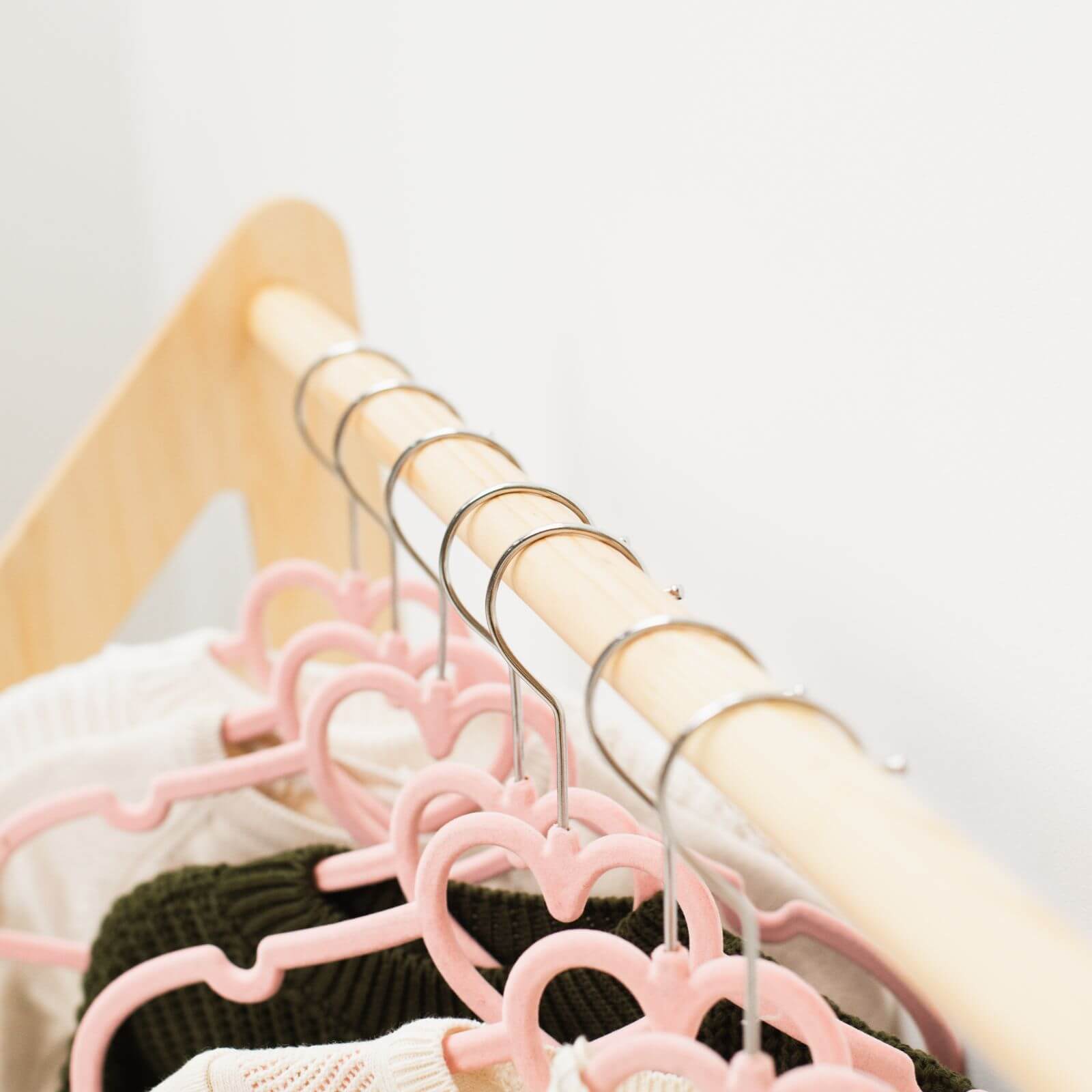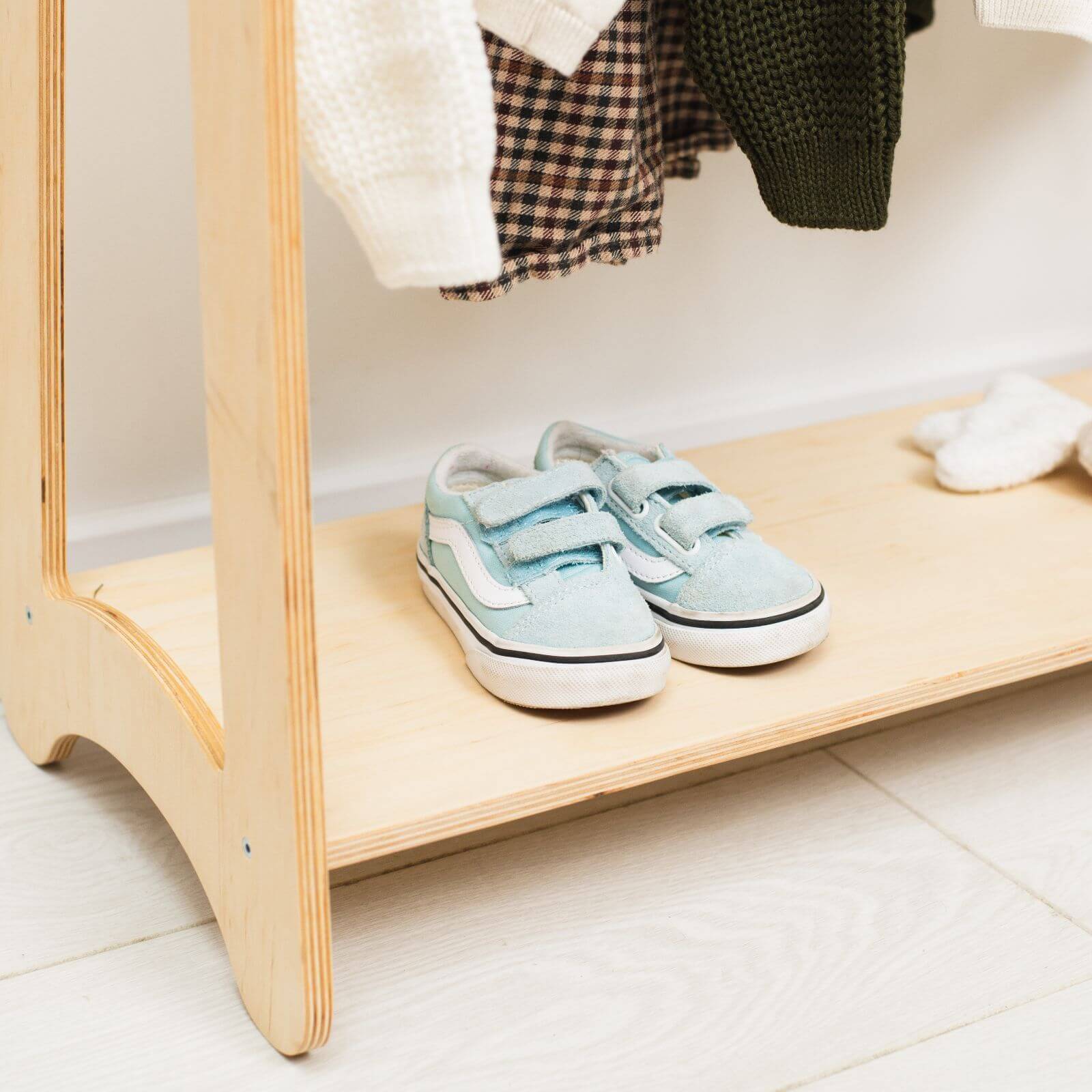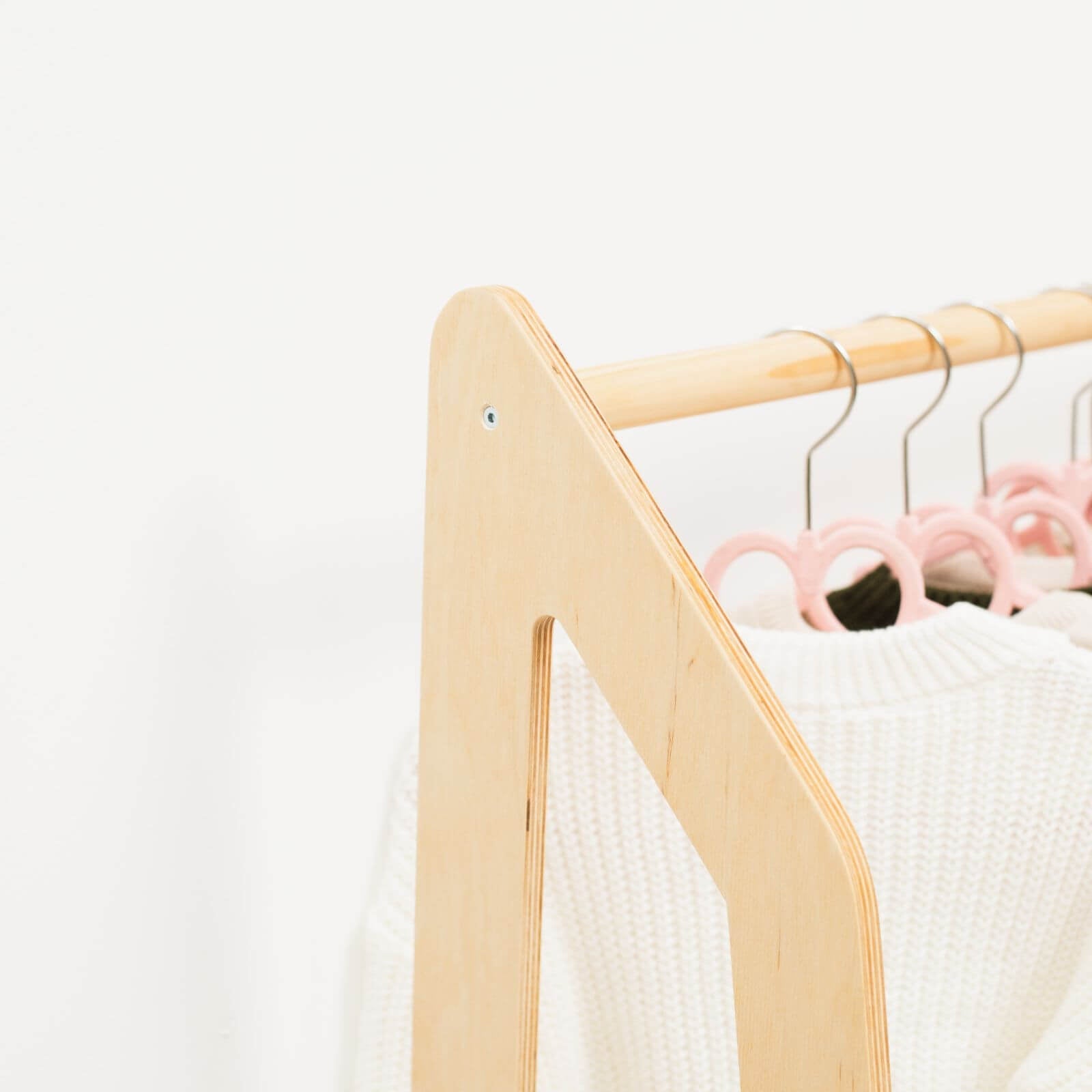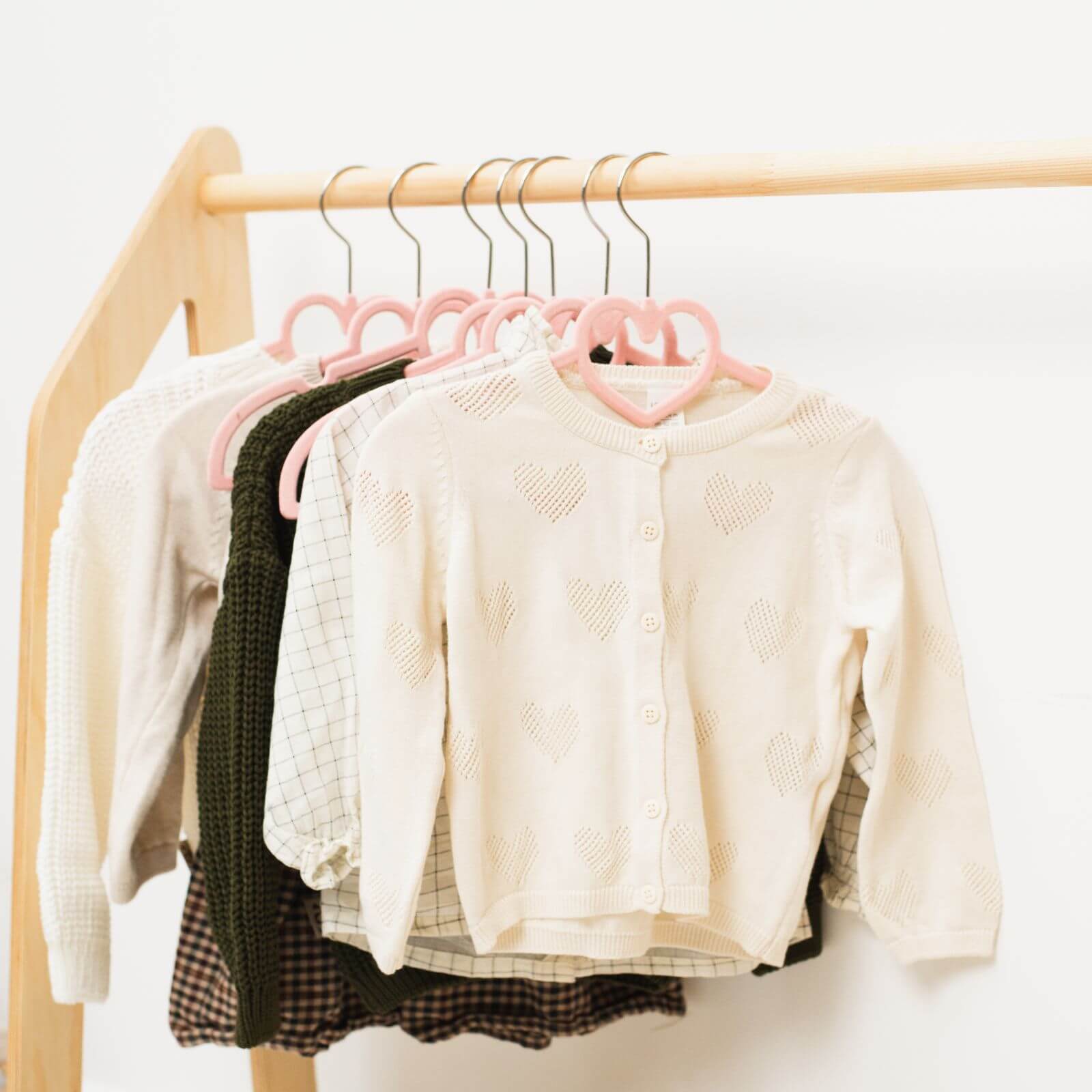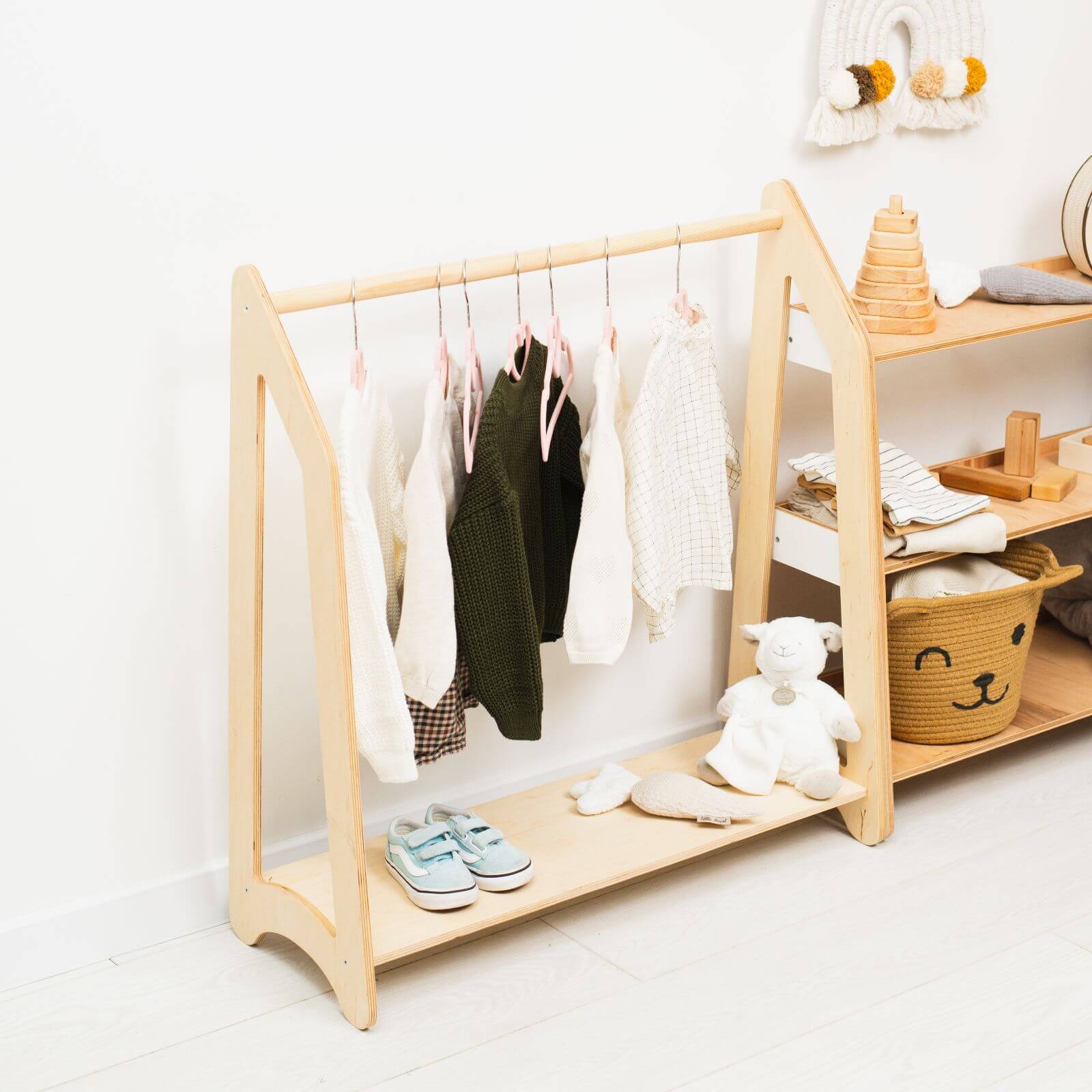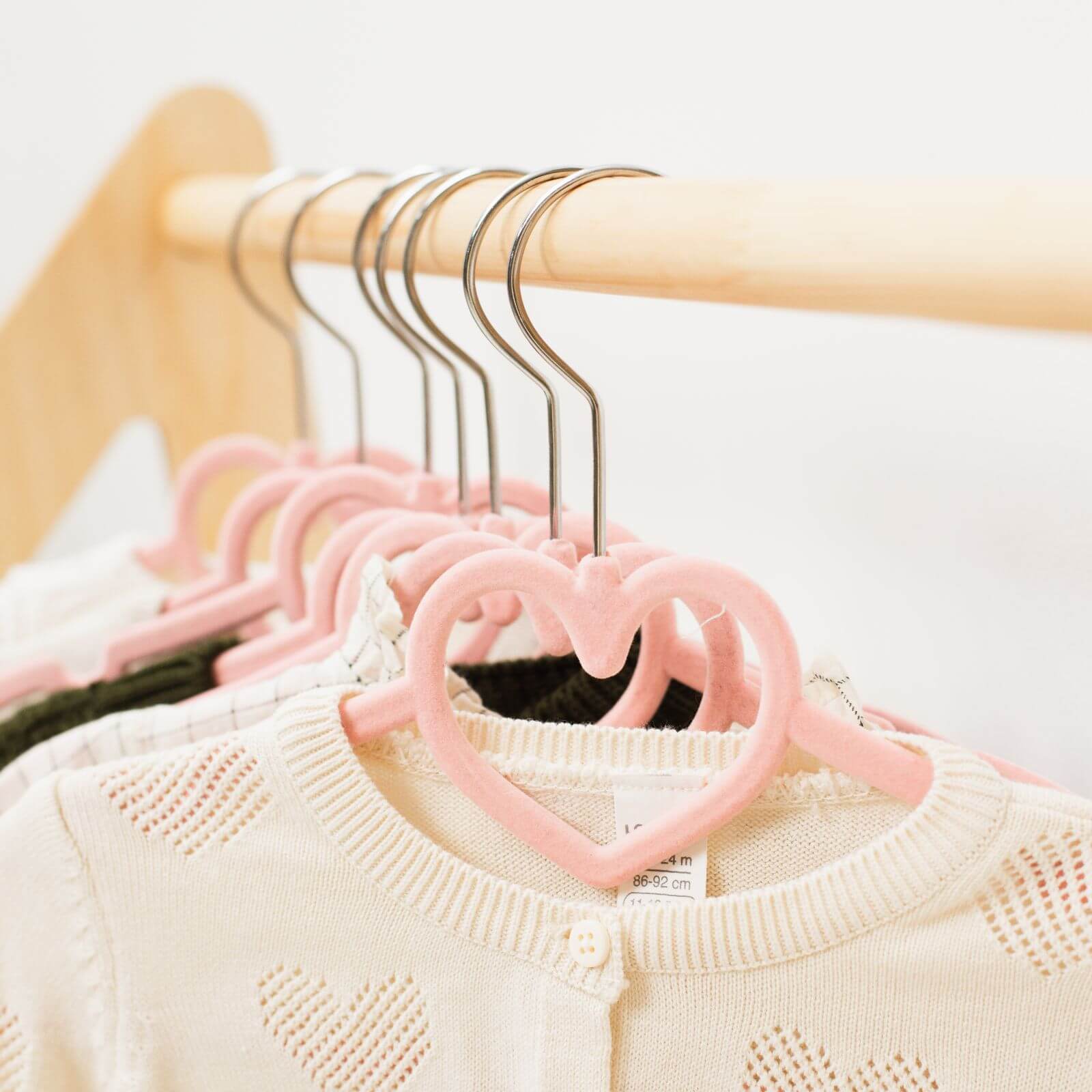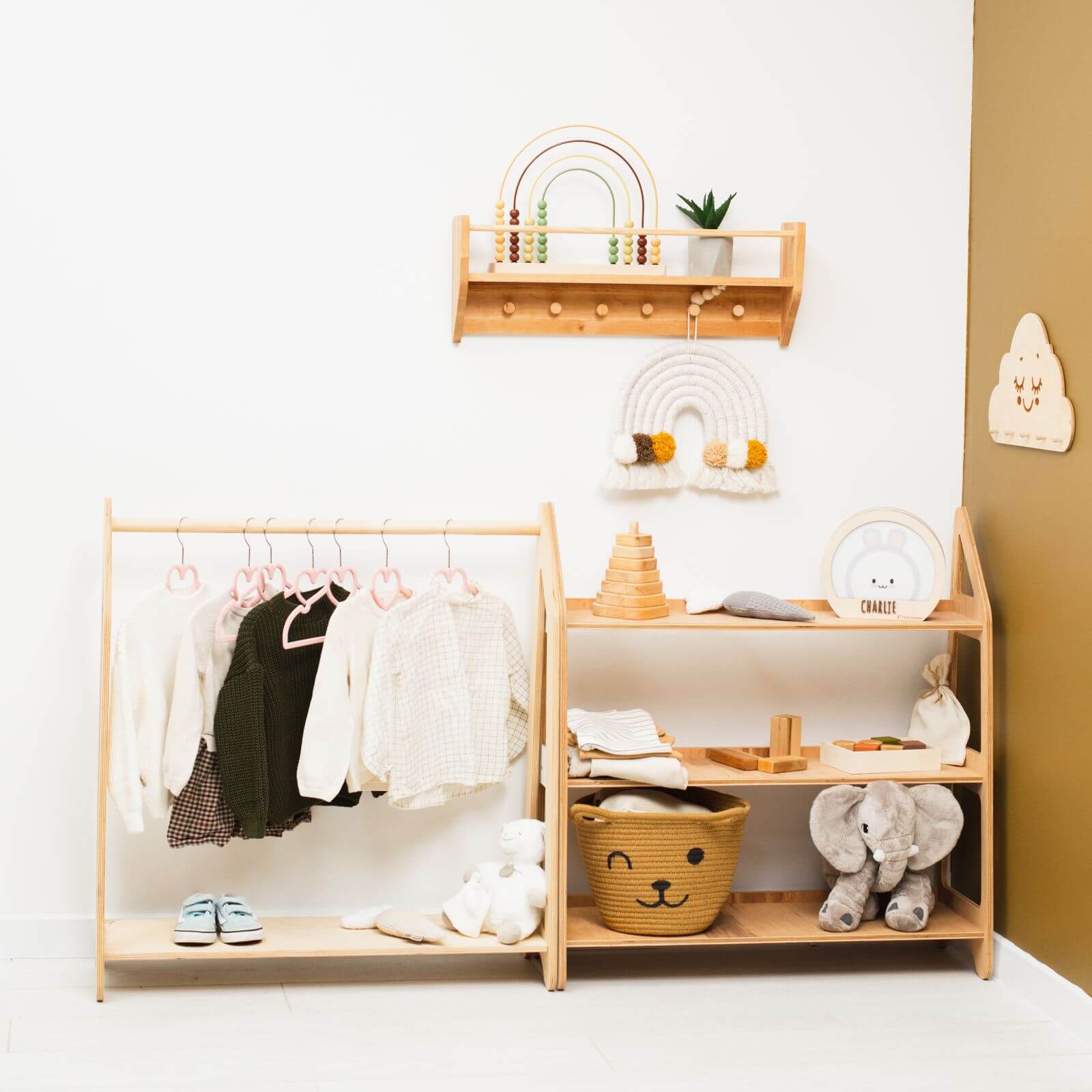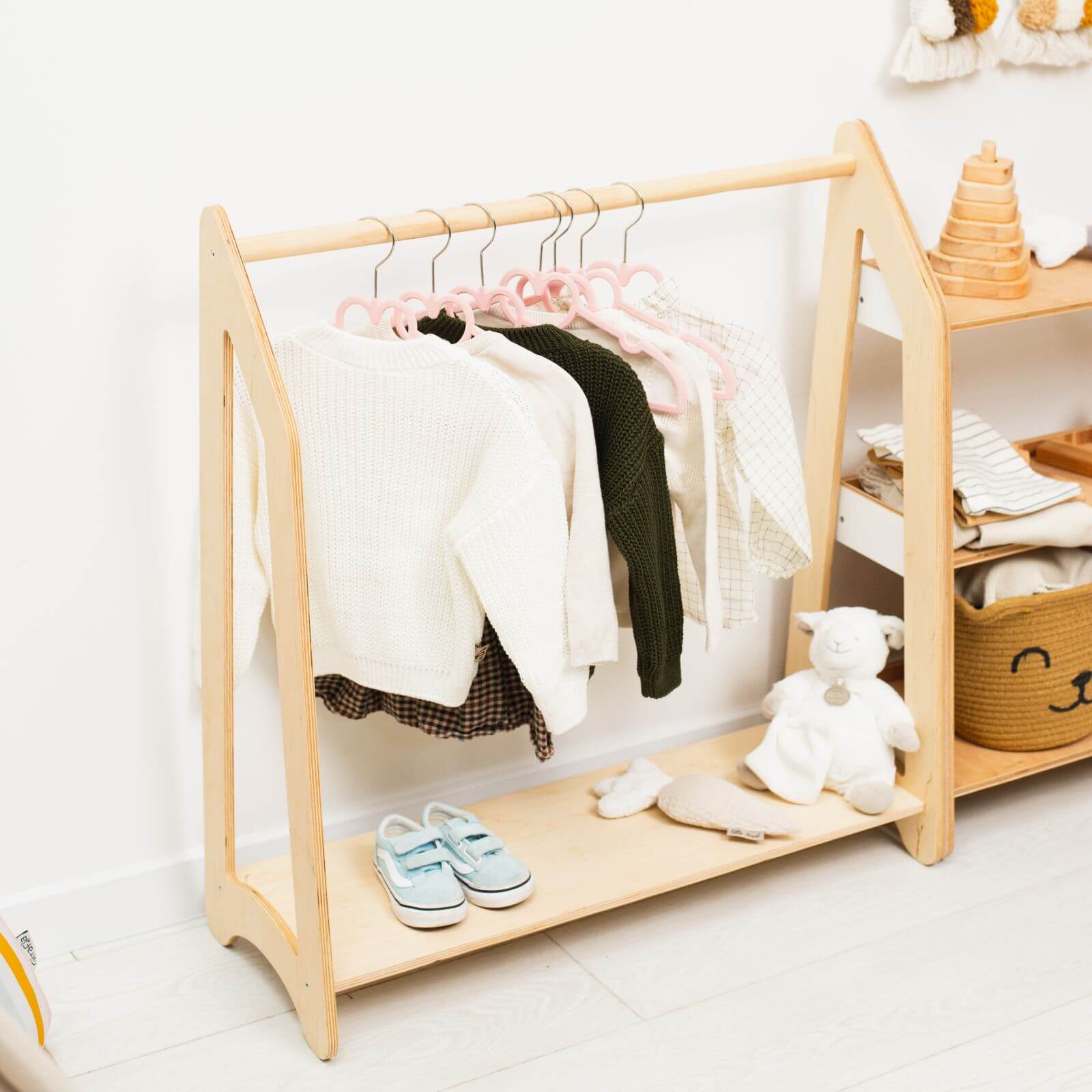 Wooden Clothing Rack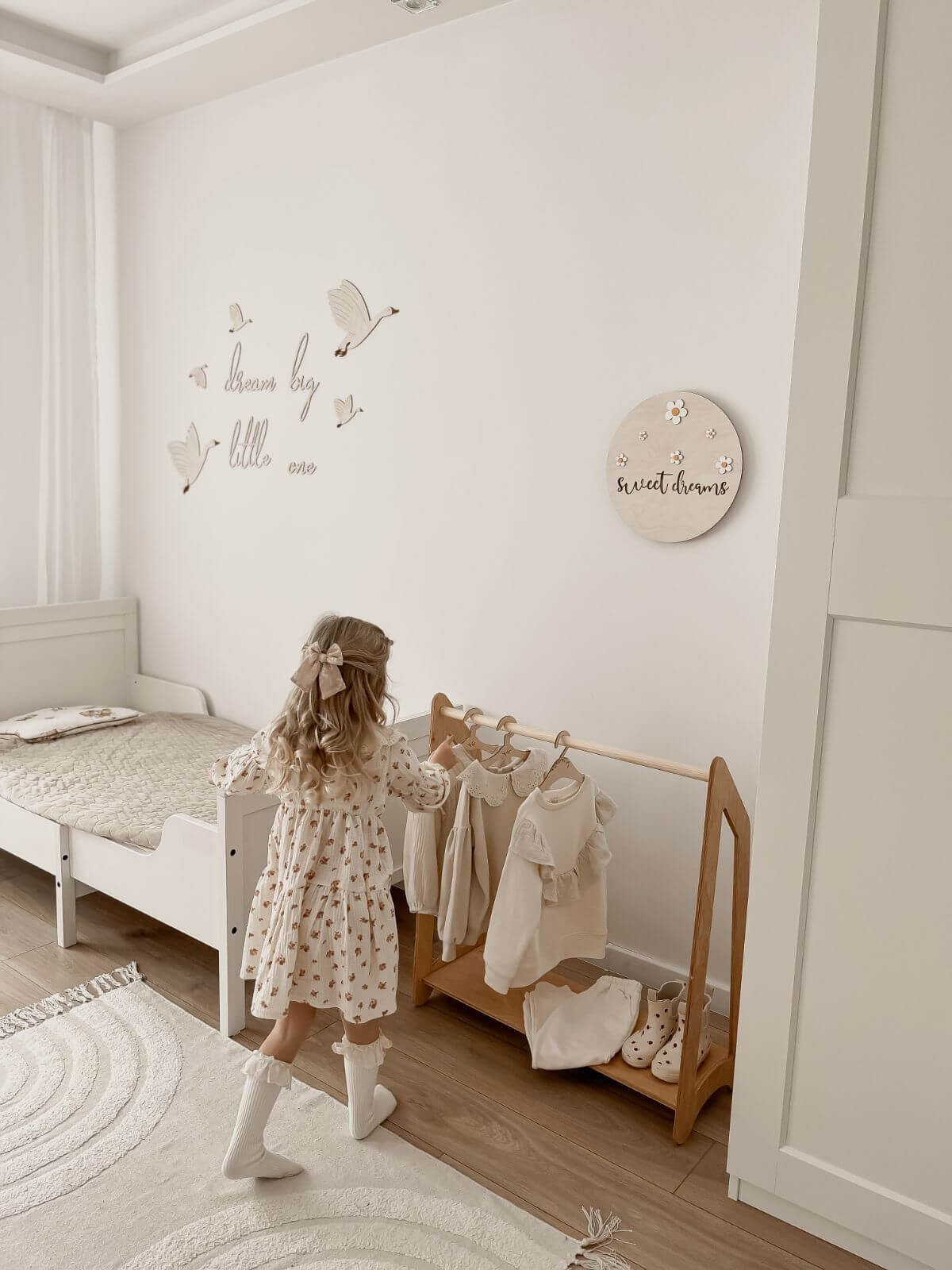 Are you a happy parent of a little fashionista? Great! We have something your haute couture fan will love. The children's clothes rack is a perfect tool to introduce the kids to the idea of organizing their clothes and accessories independently.
The children's garment rack is designed with a size that makes it easy for the little owner to reach their clothes.Yet, the storage is large enough to fit whatever your kiddo has in their arsenal.The best part is that no parental involvement is needed!
The rack has a minimalistic style that is cute enough to fit the interior of any nursery. With so much attention to detail, we've created a toddler wooden clothes rack that has a smooth surface. The latter is a must for little sensitive hands.
Our clothes racks for kids are gender-neutral. That's what makes them a perfect gift for any occasion be it a birthday, Thanksgiving, Easter, Christmas, baby shower, or any other special event you've been invited to.