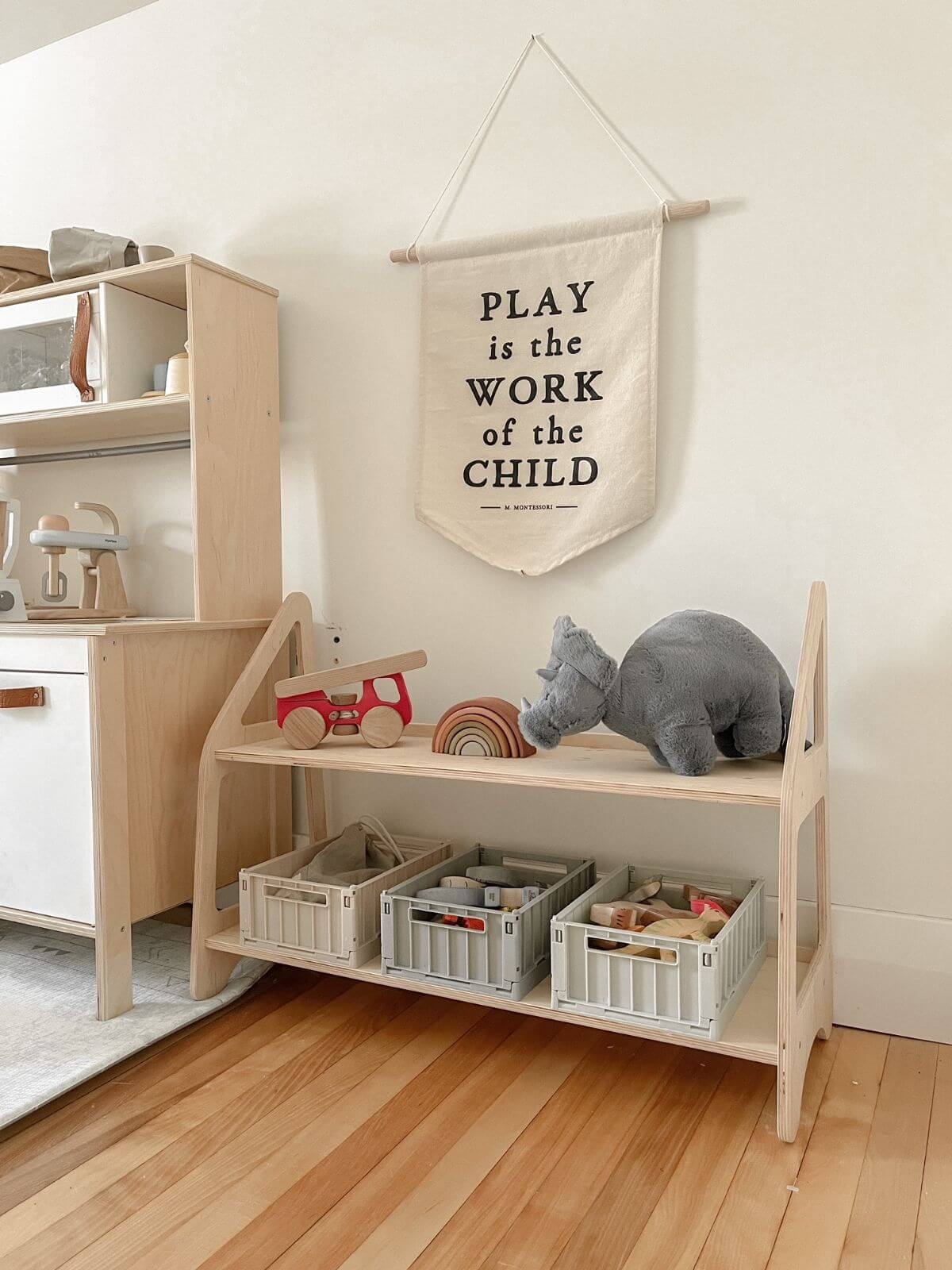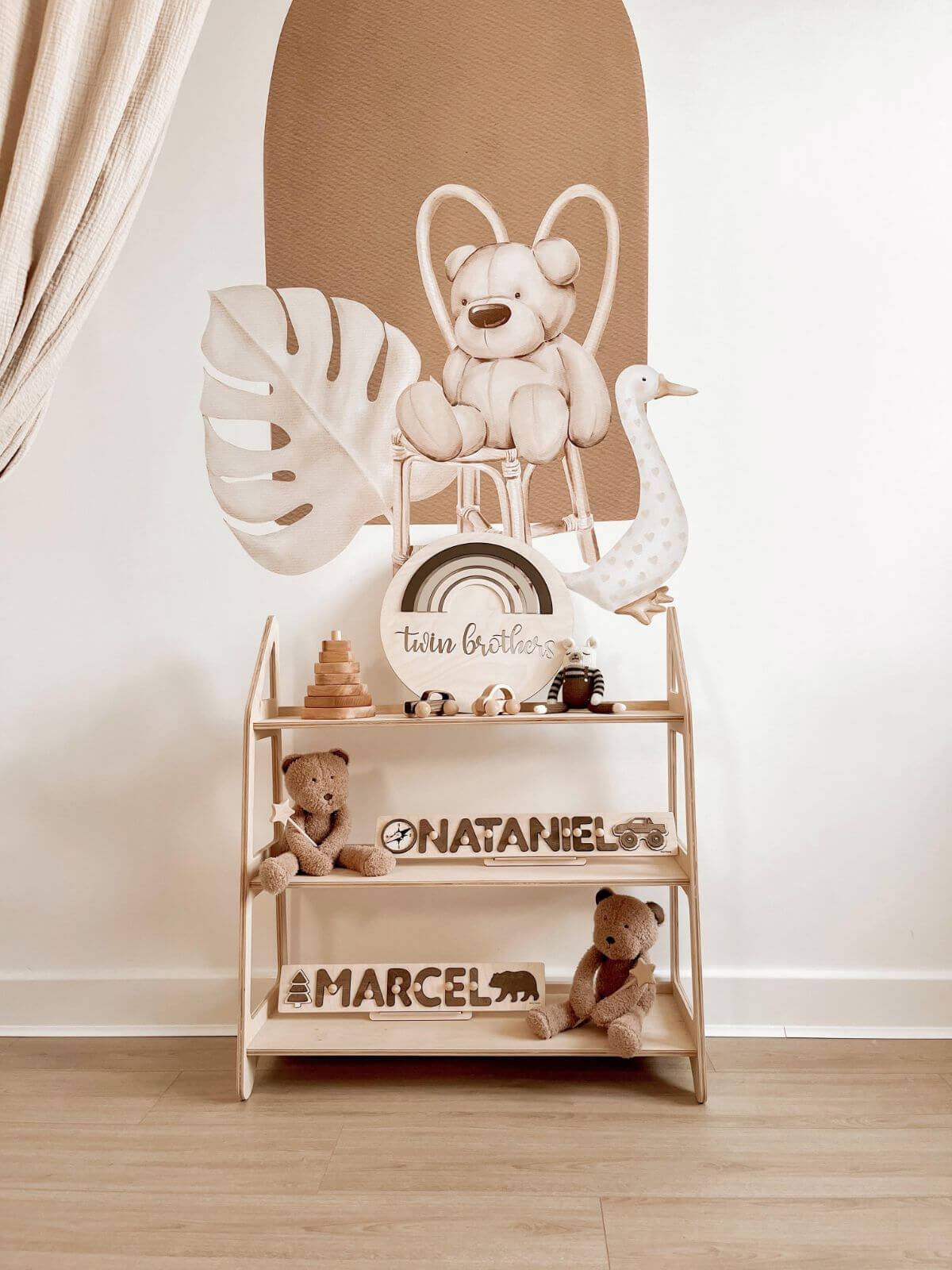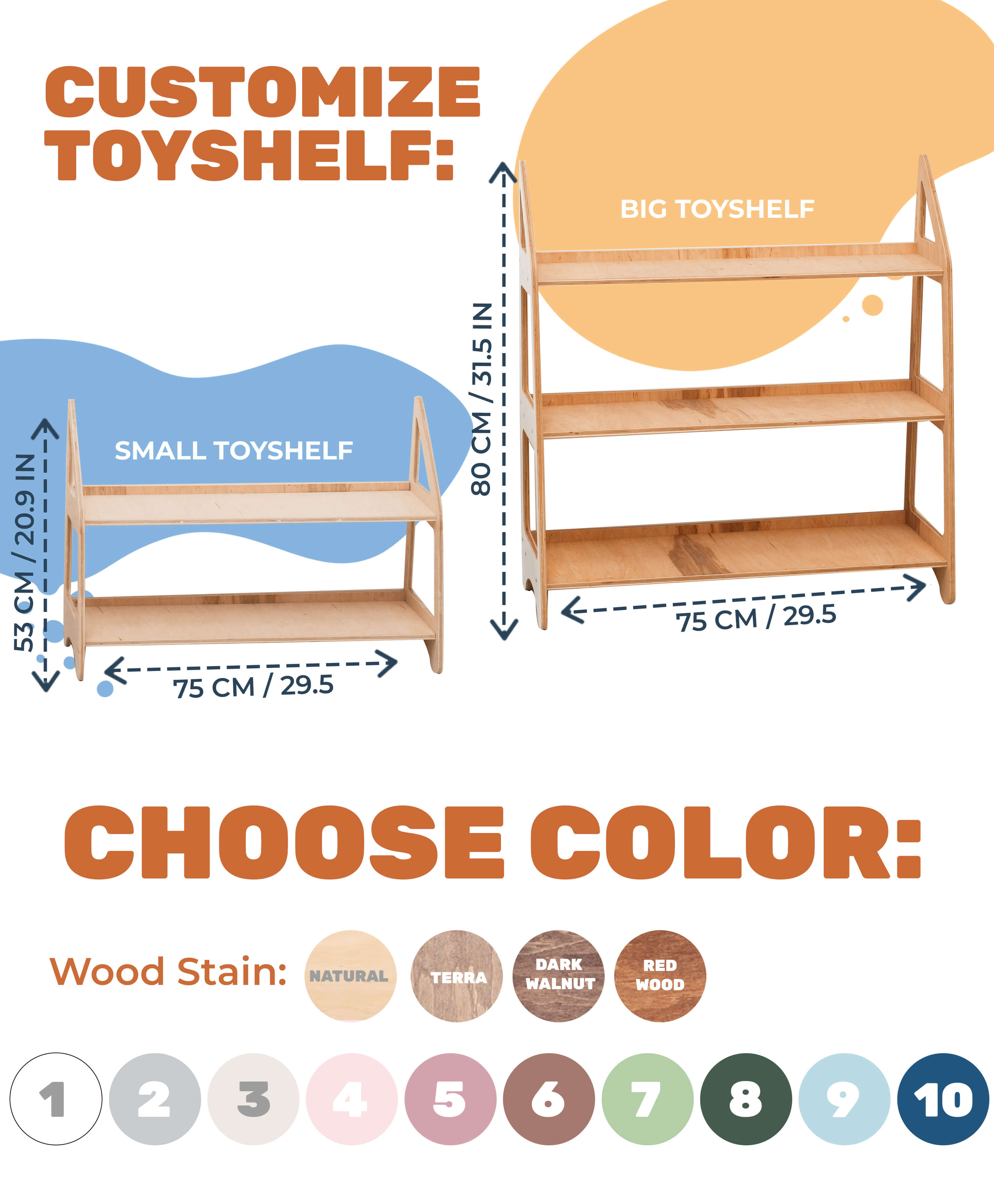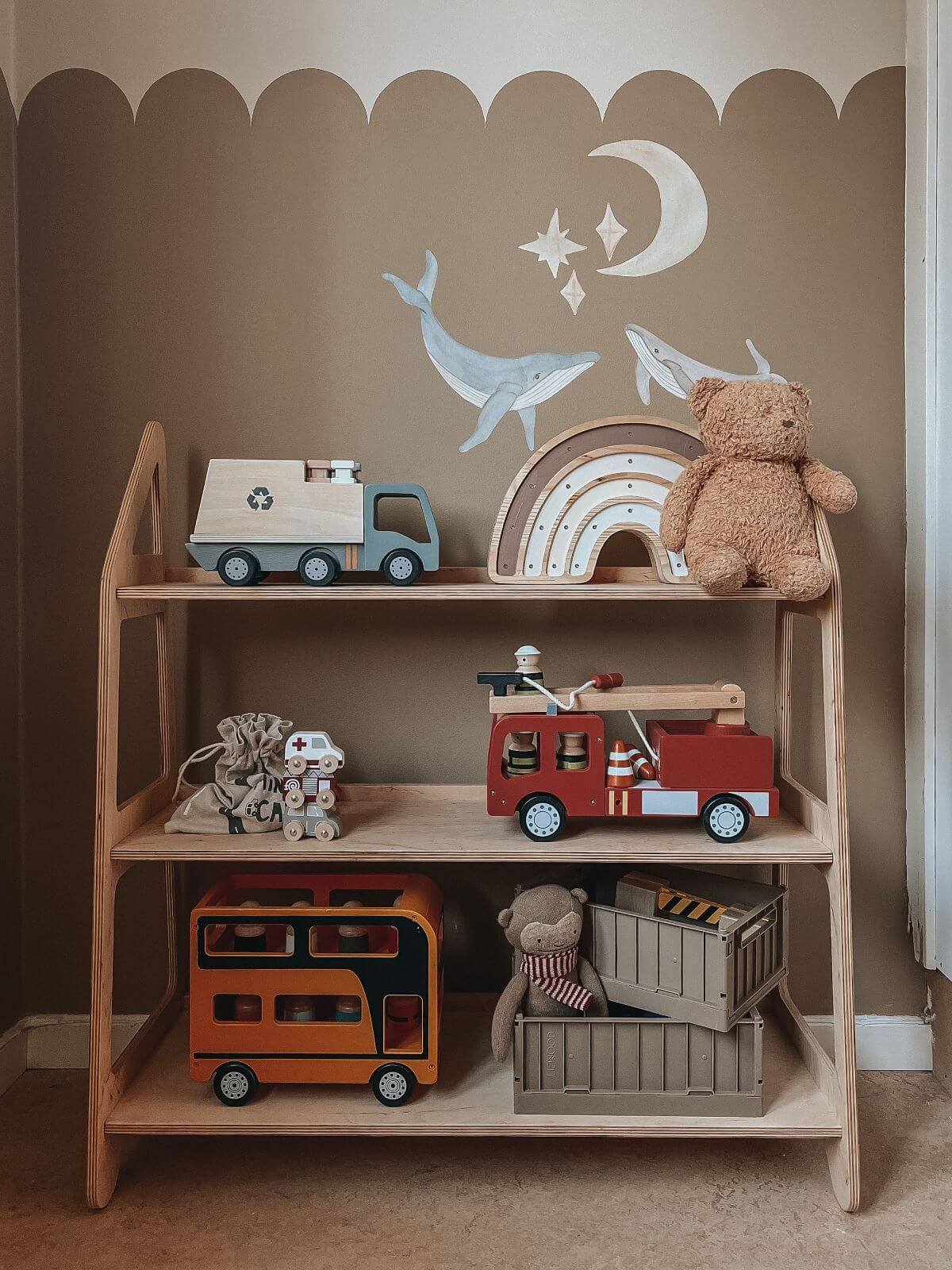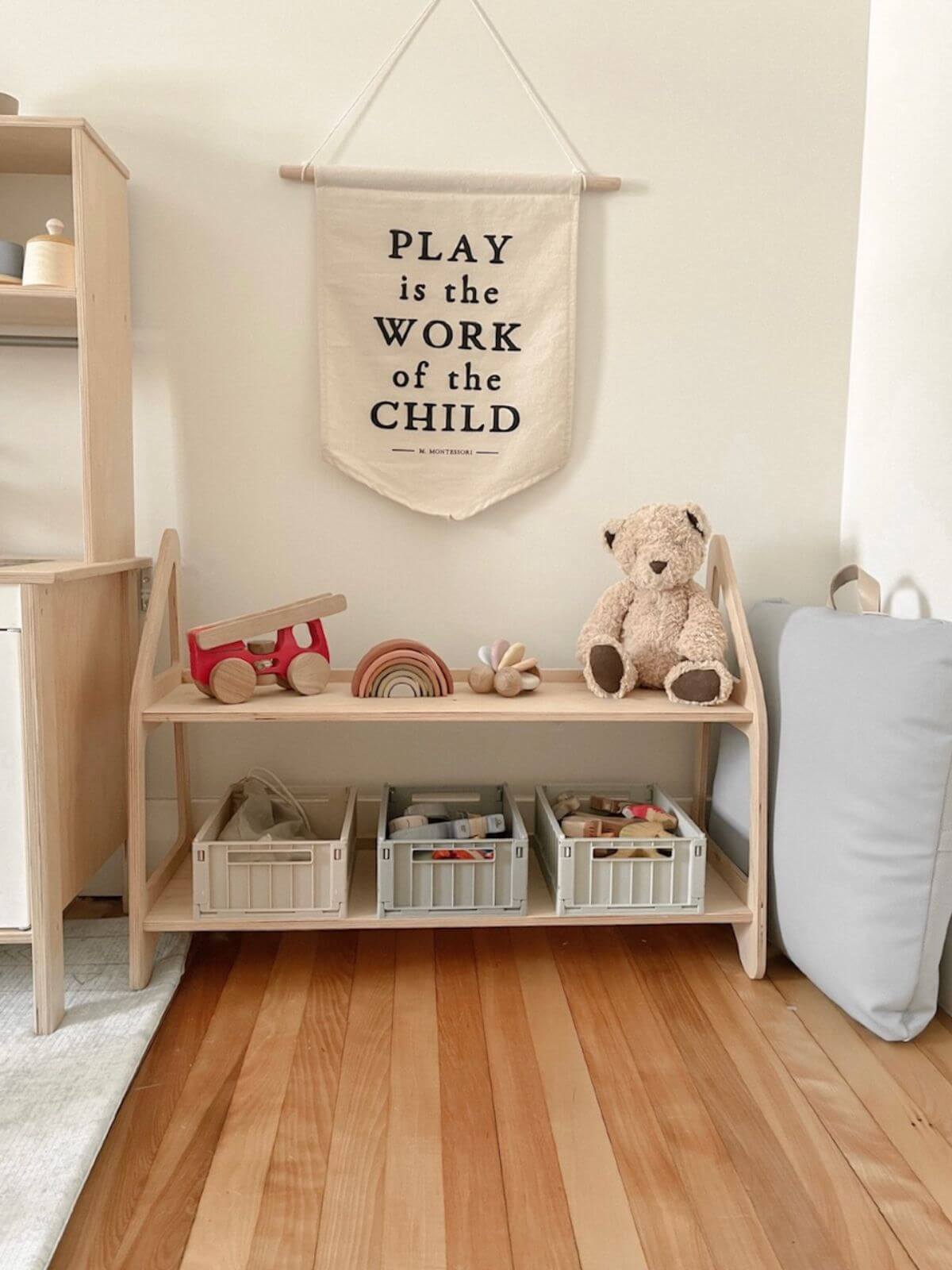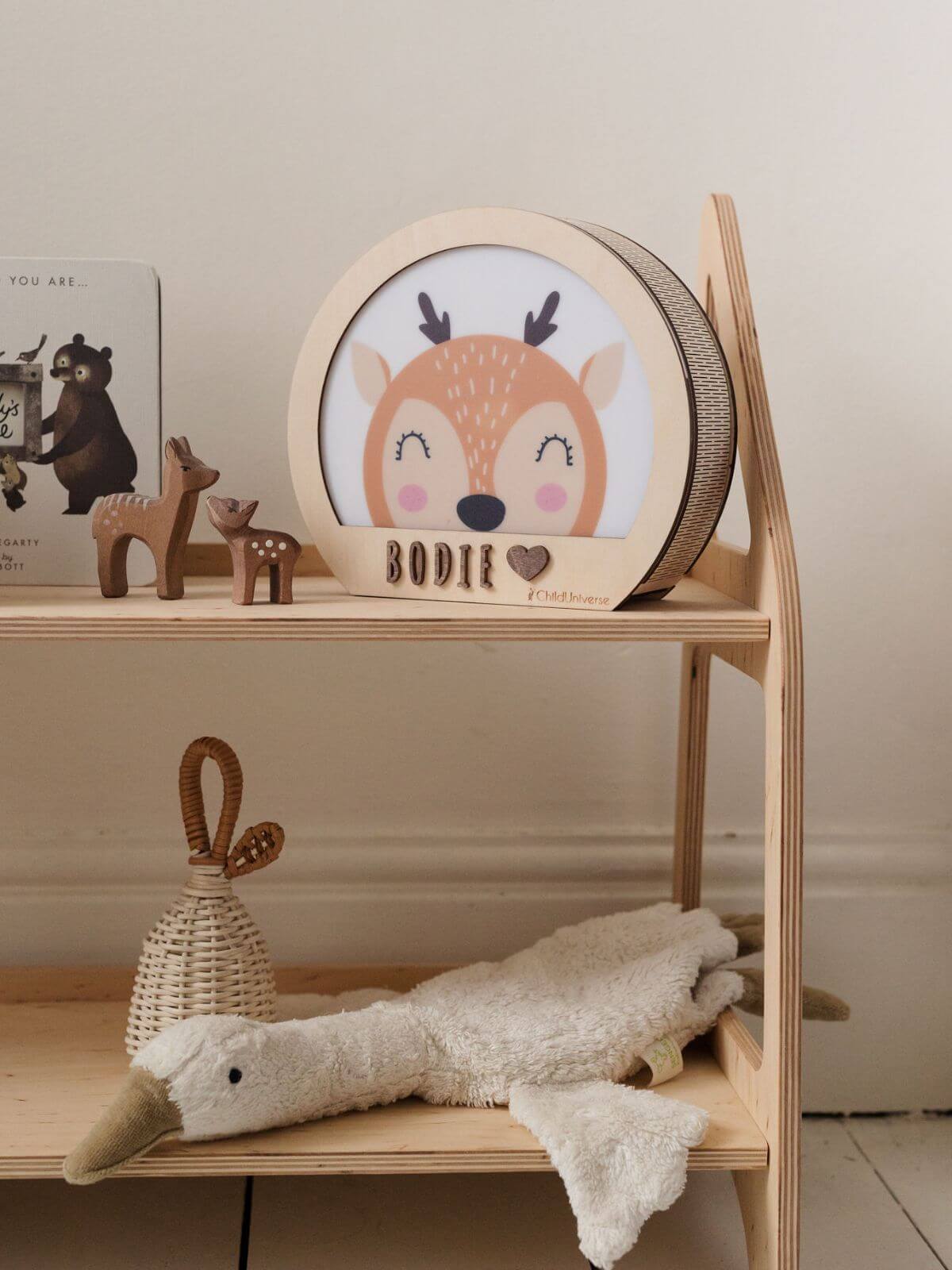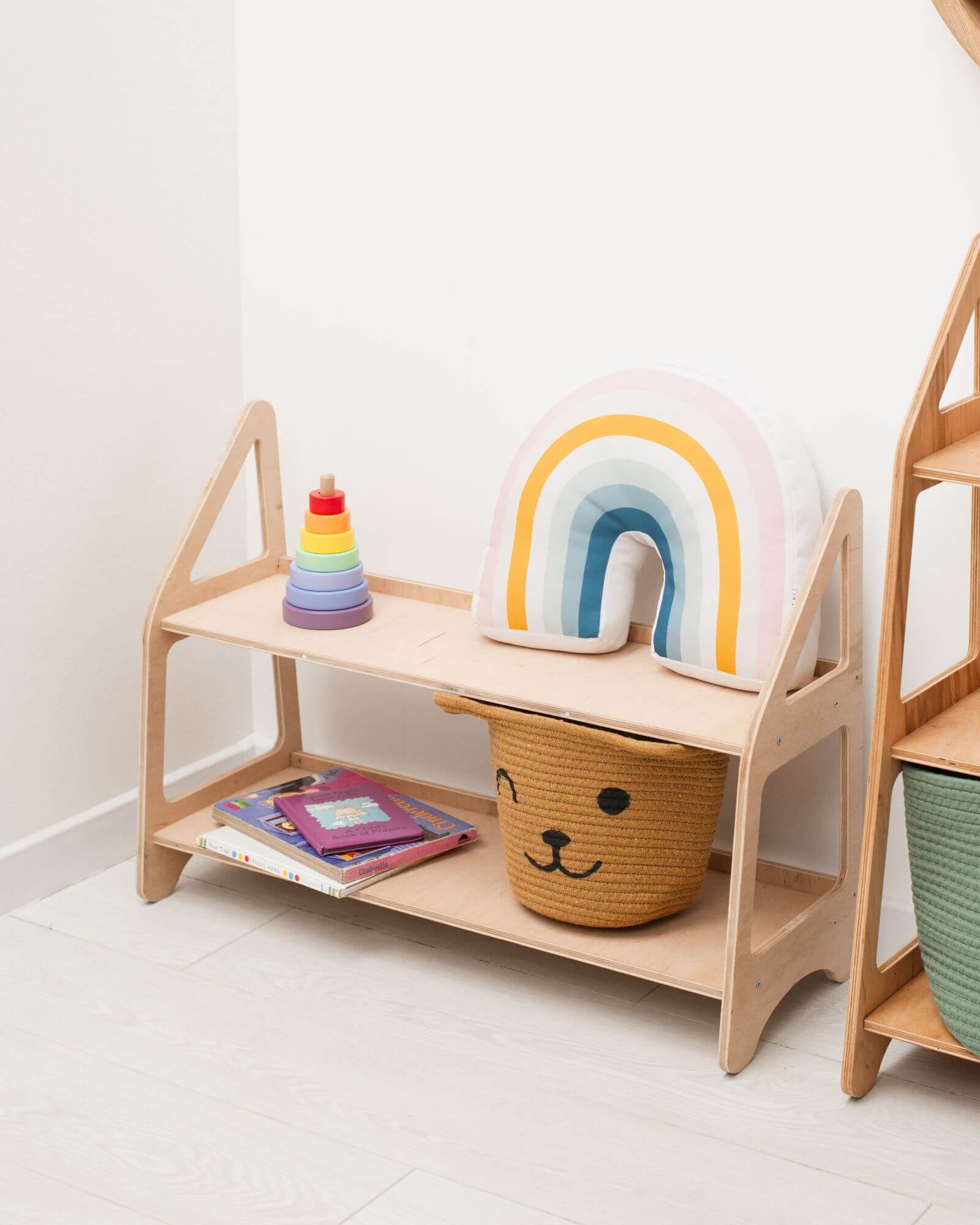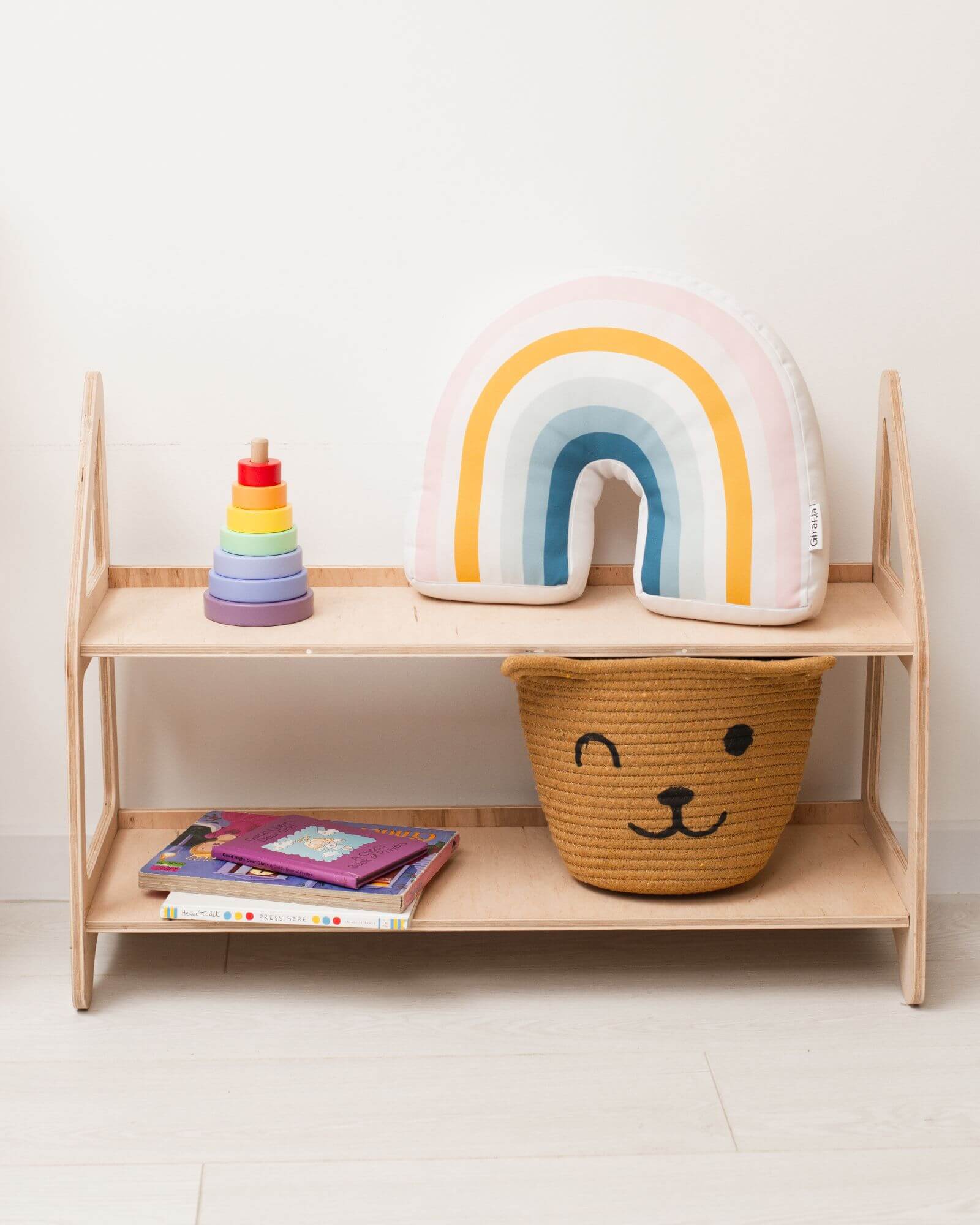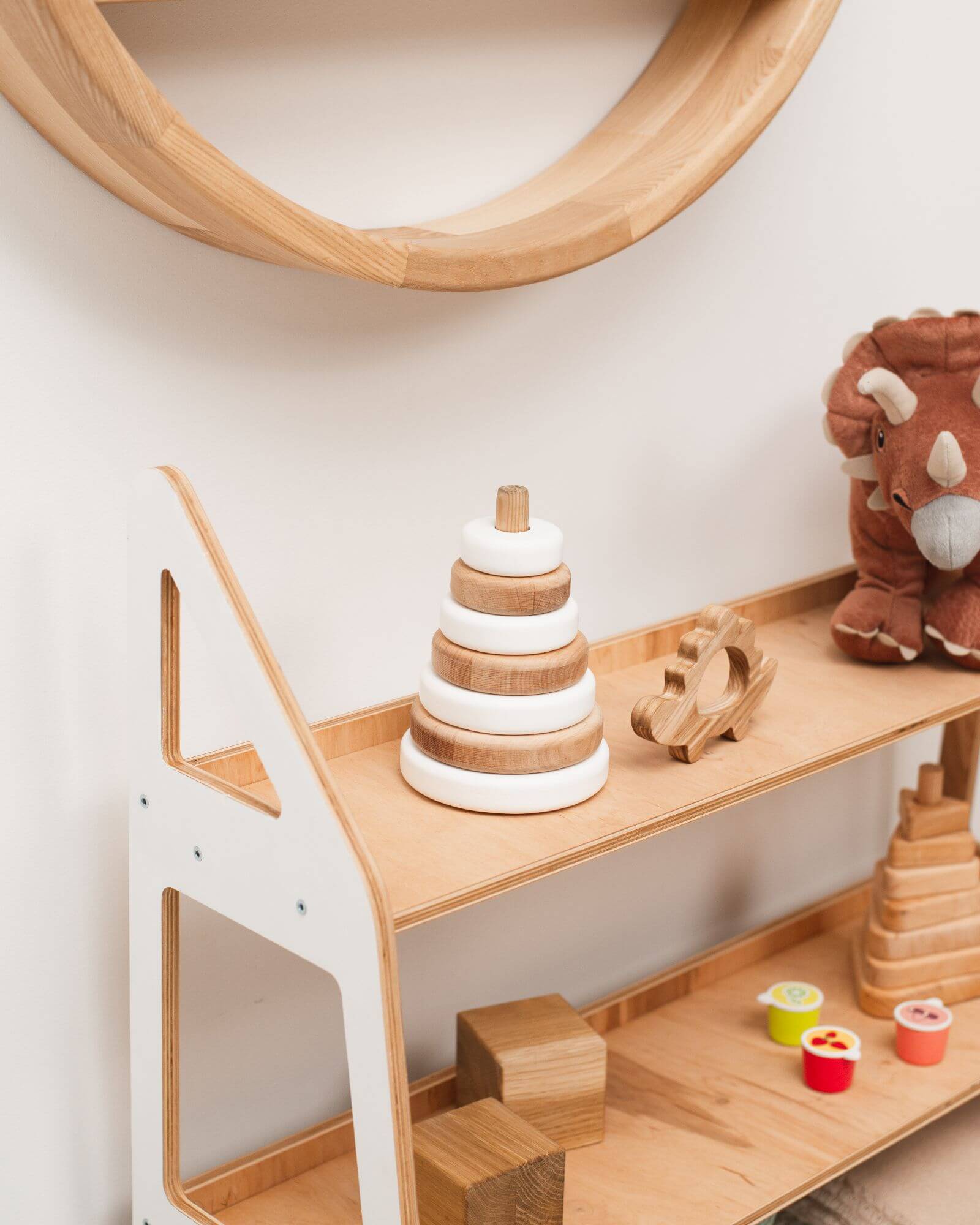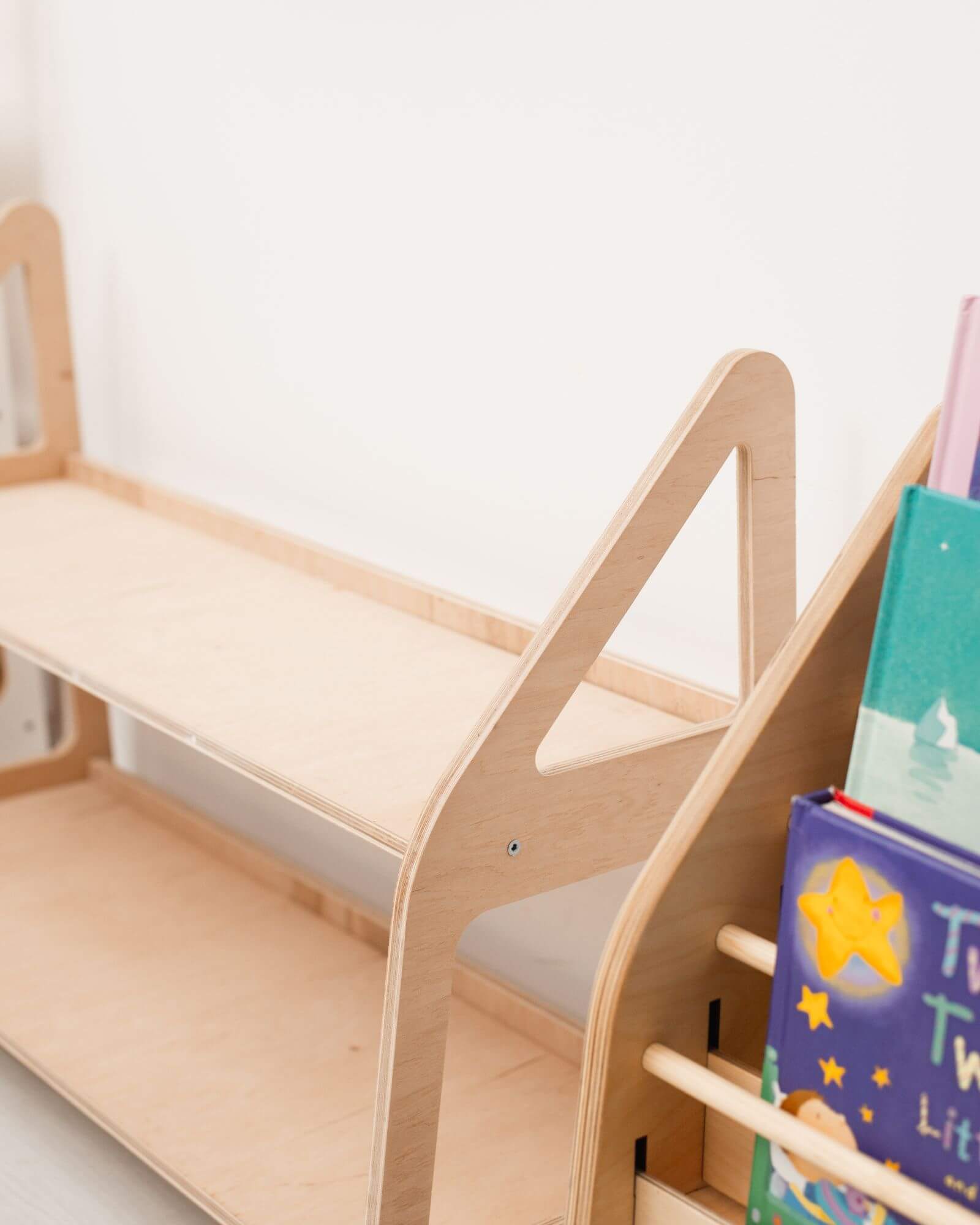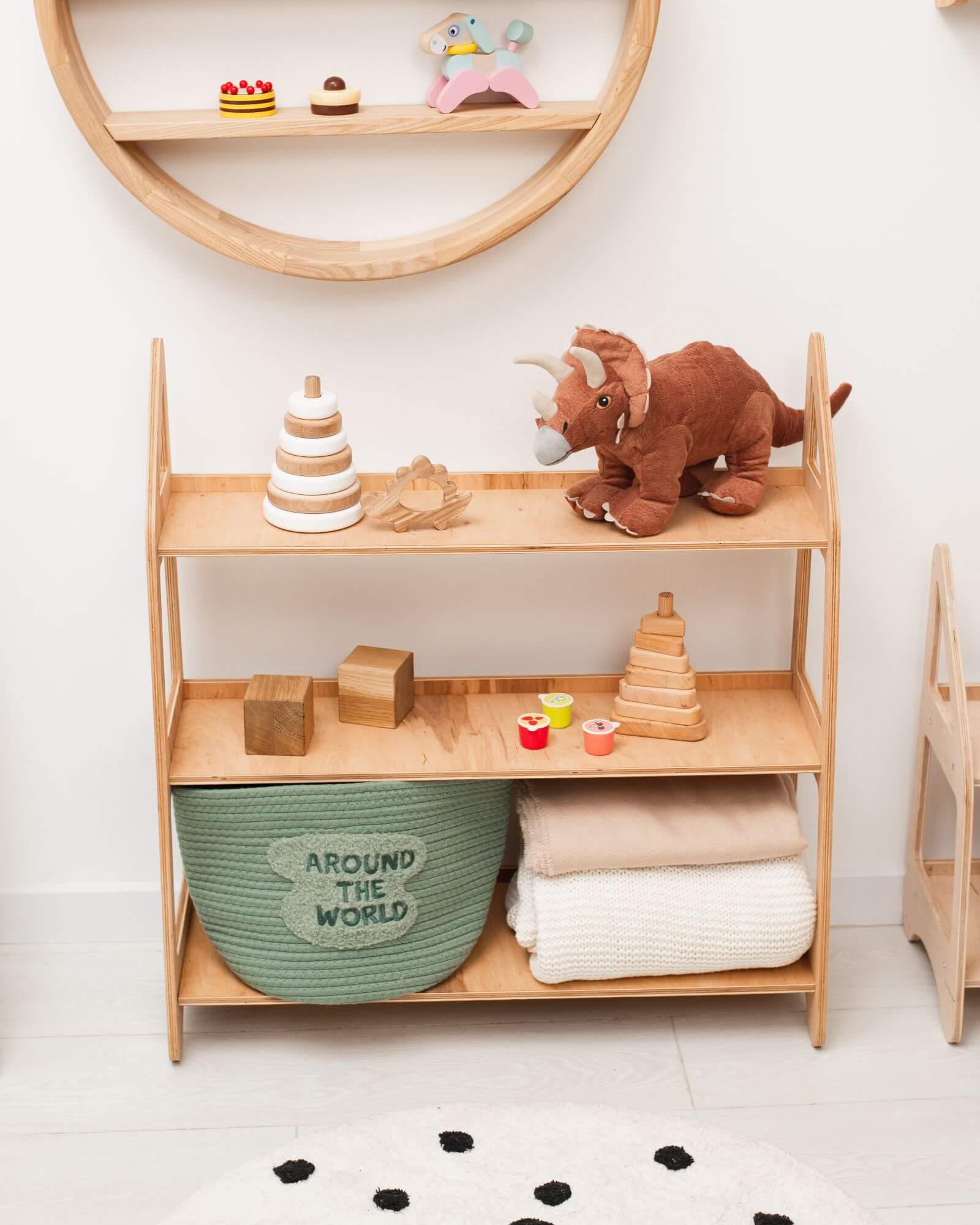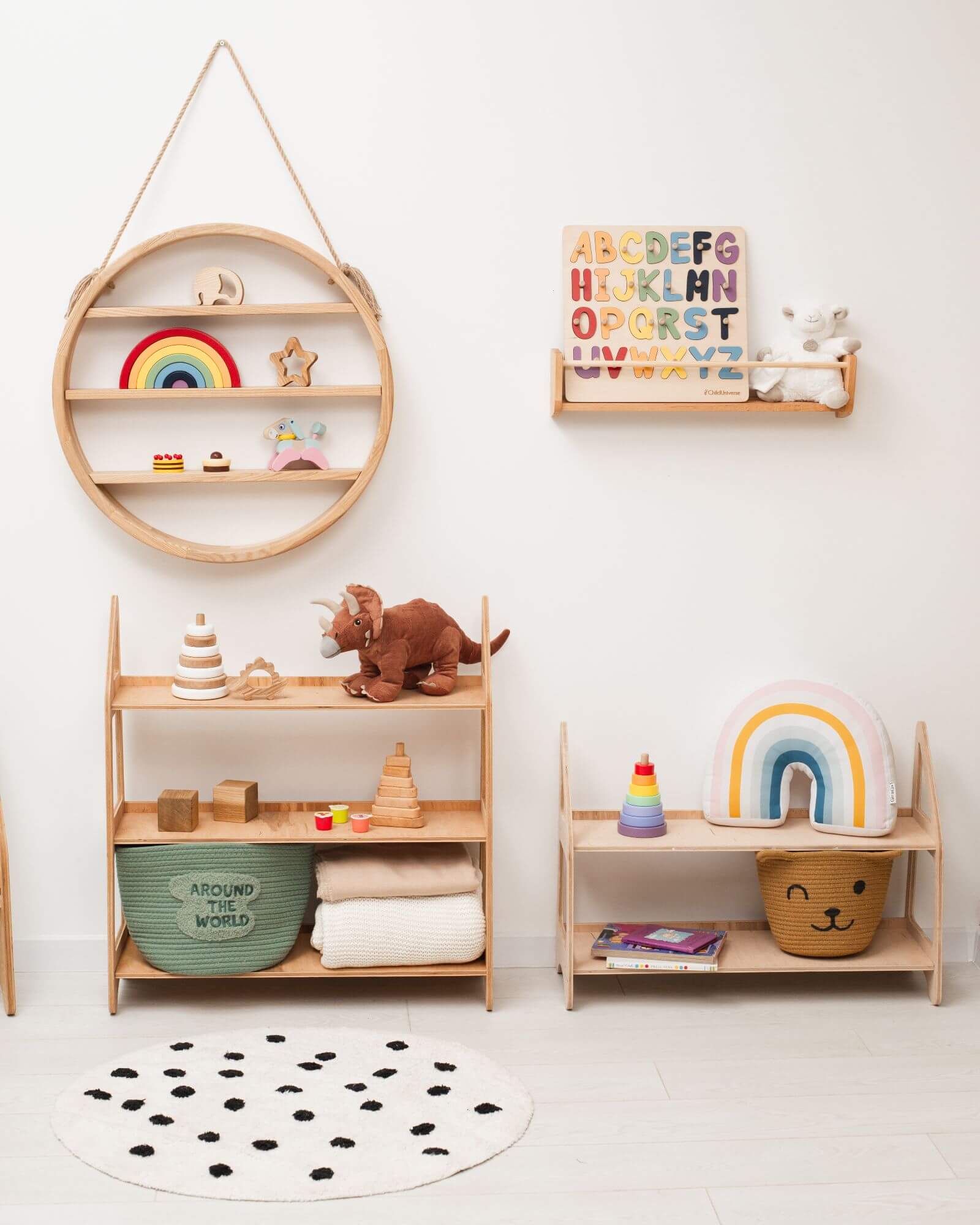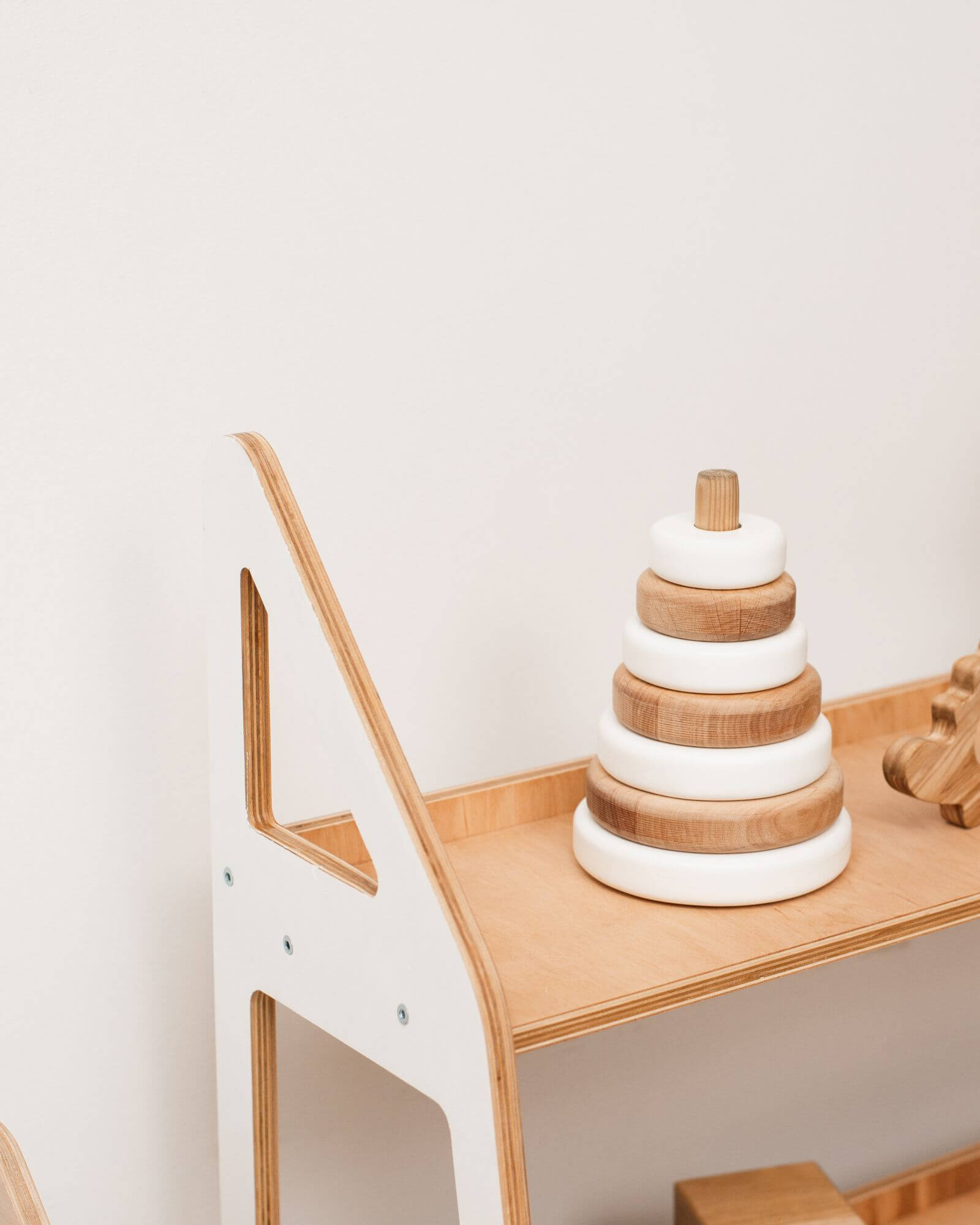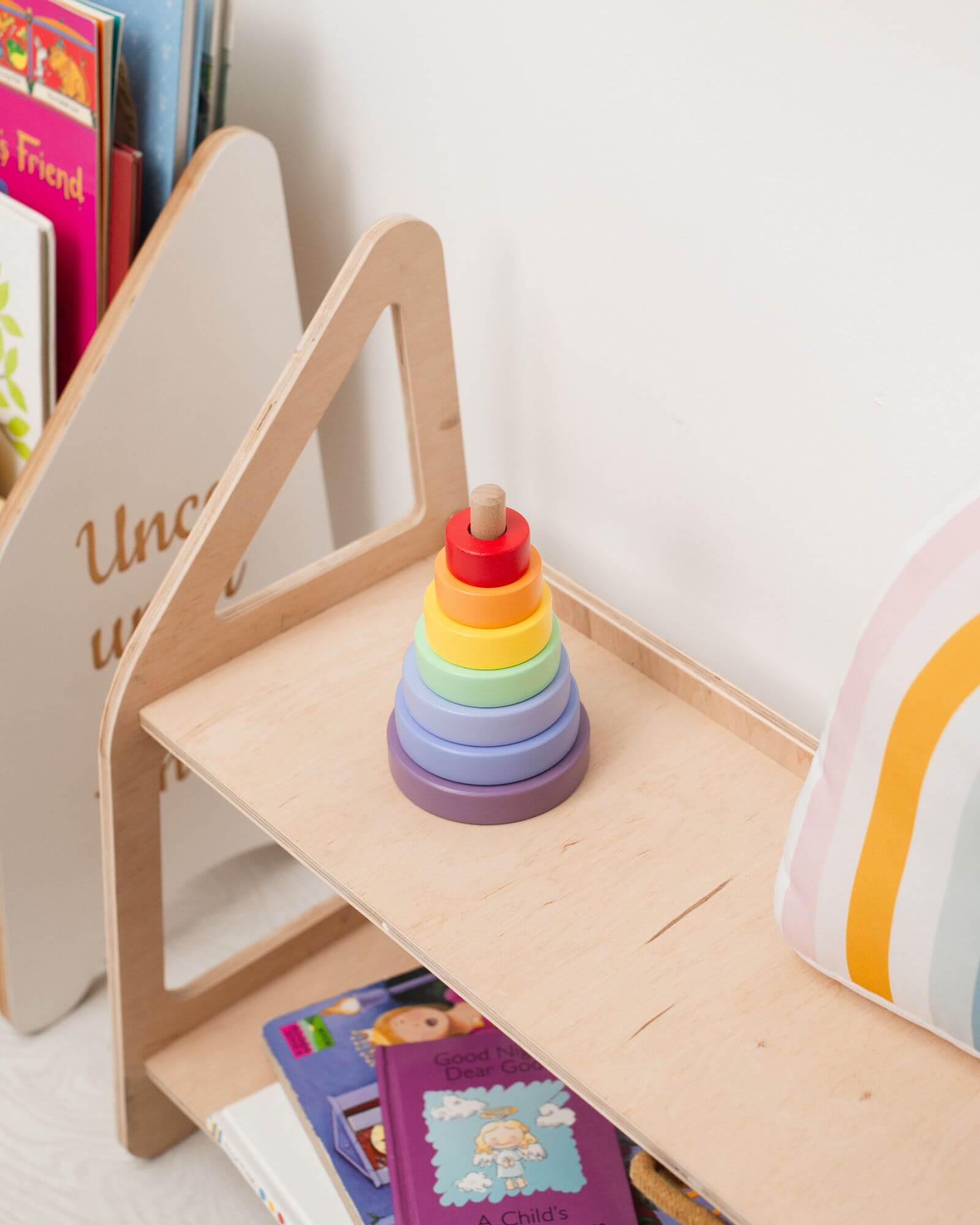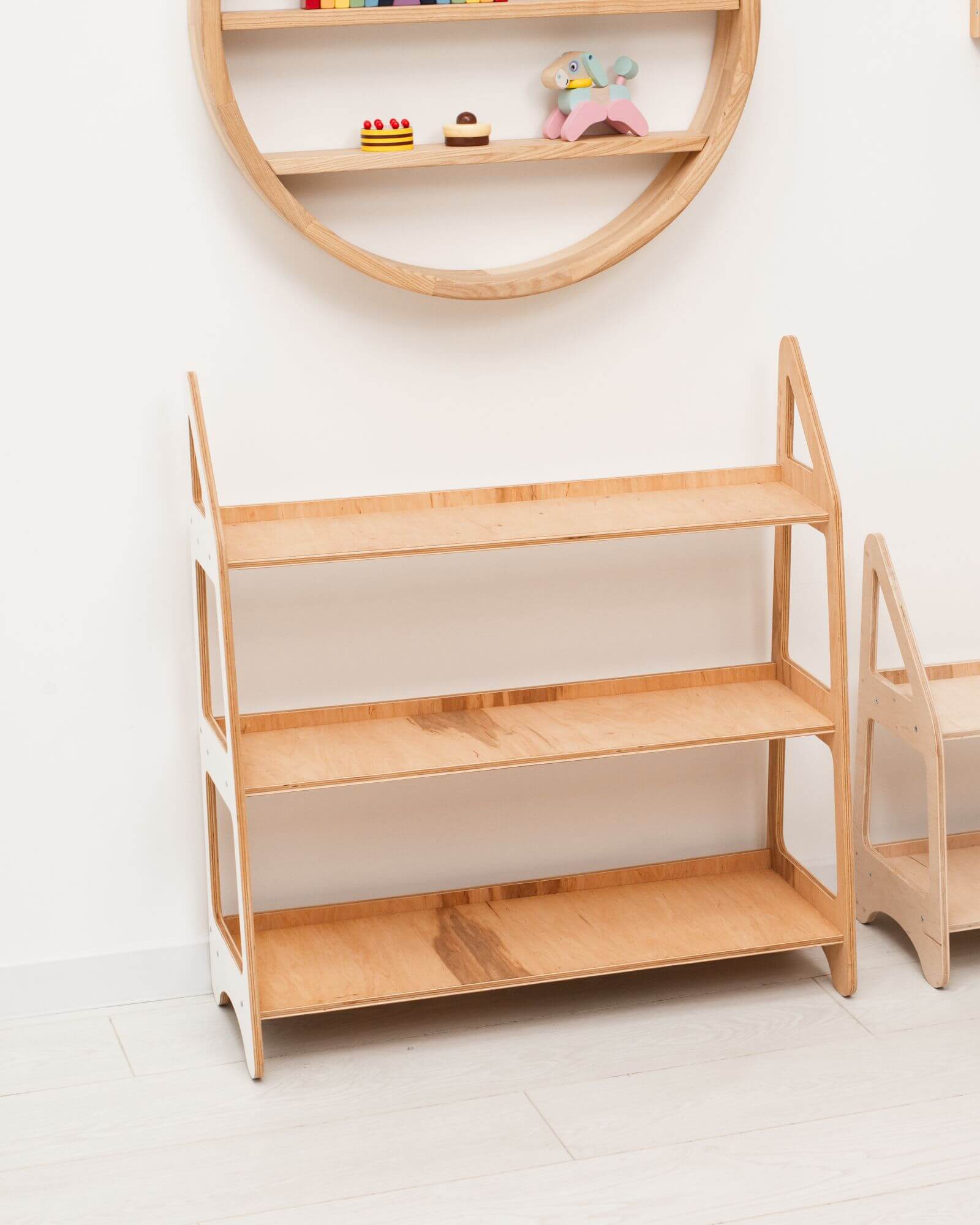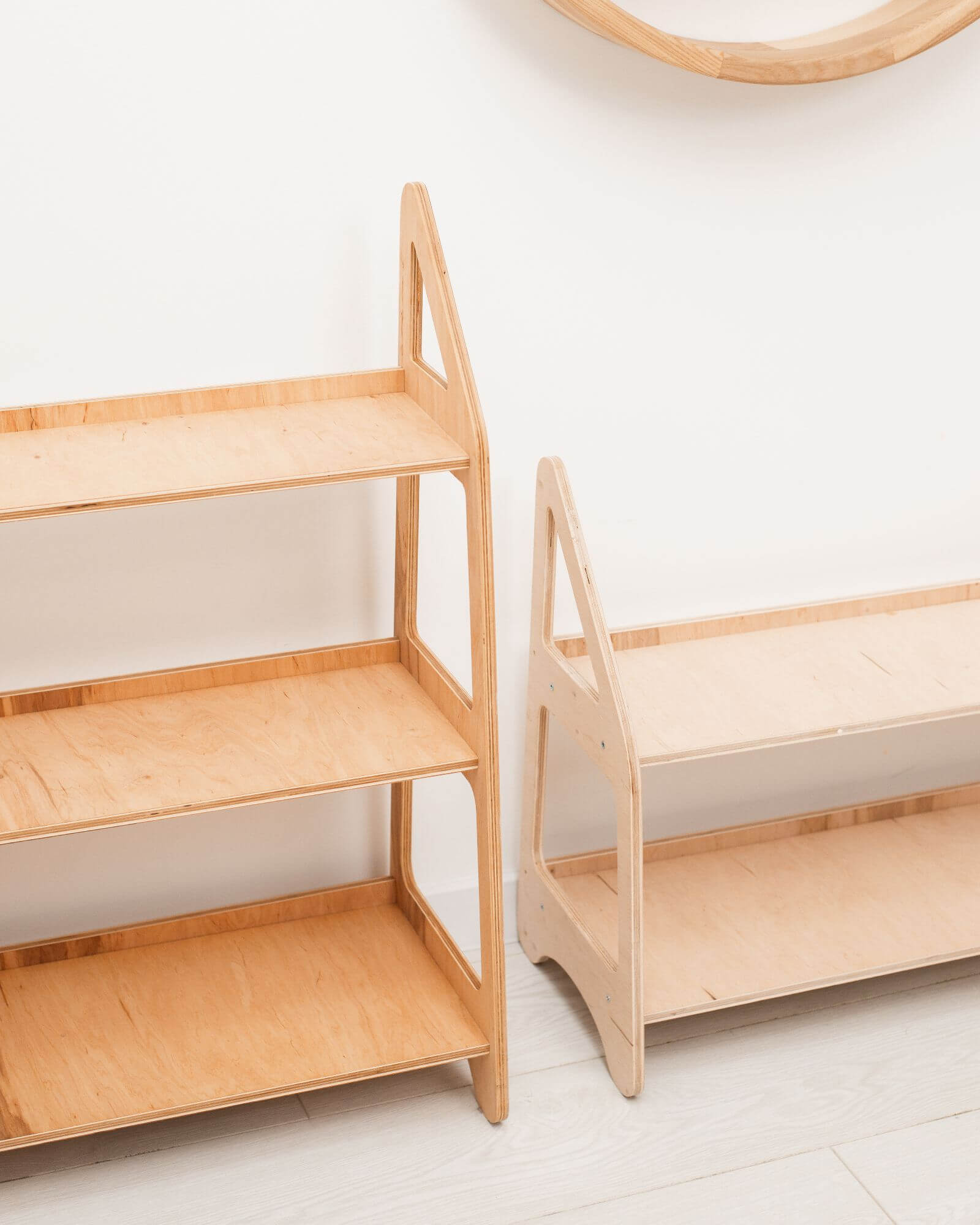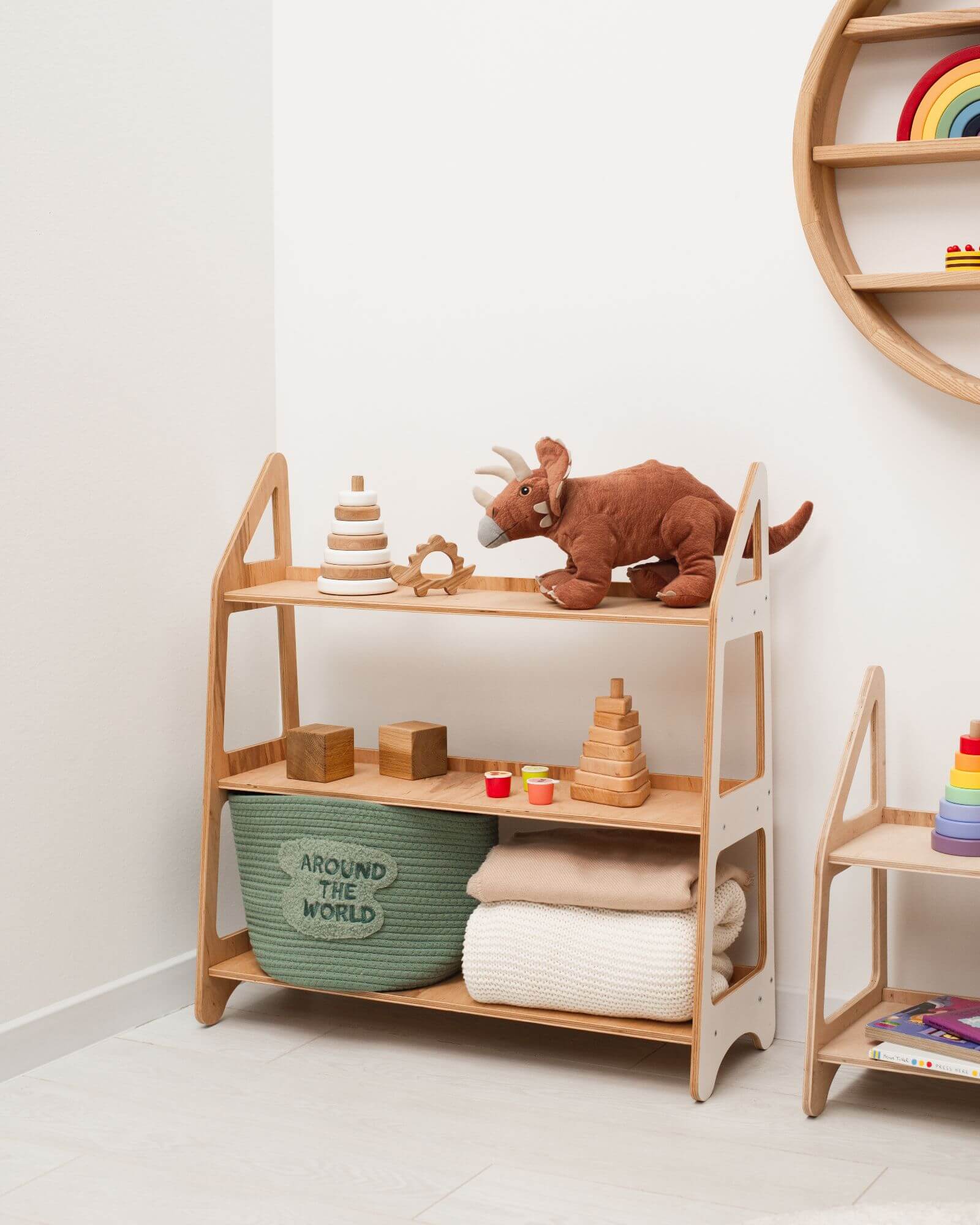 Wood Montessori Shelf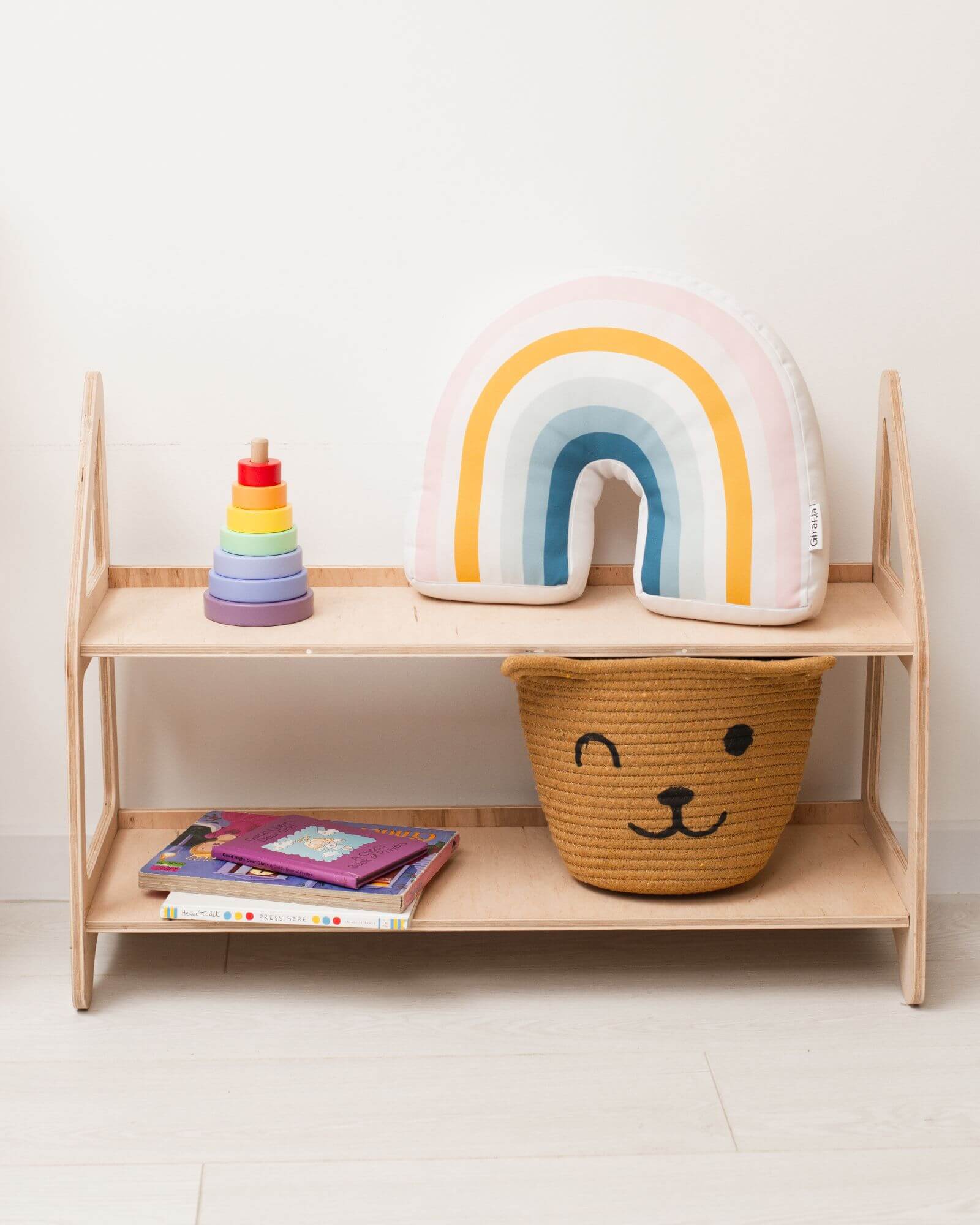 To make a nursery interior a complete haven for childhood, add a Montessori toy shelf to it. One of the best things about our Montessori wooden toy shelf is that it allows kids to develop active engagement with objects displayed on it. Toys, books, clothes, pencils, etc. – whatever you choose our shelf for, the little ones will have freedom of choice (greater independence!). This, in turn, will let them discover great functions of the shelf, as well as promote analytical thinking, fine motor skills, and coordination.
A stylish shelf is child-size, which means the little one will feel respected, special, and welcome in their own household. The Montessori play shelf is made of eco-friendly plywood that is easy to mount and transport, if necessary. You're welcome to order wooden Montessori shelves of two sizes that can be blended into the same interior. Let your kids pick their own toys for an imaginative play of the day and get more freedom for you!