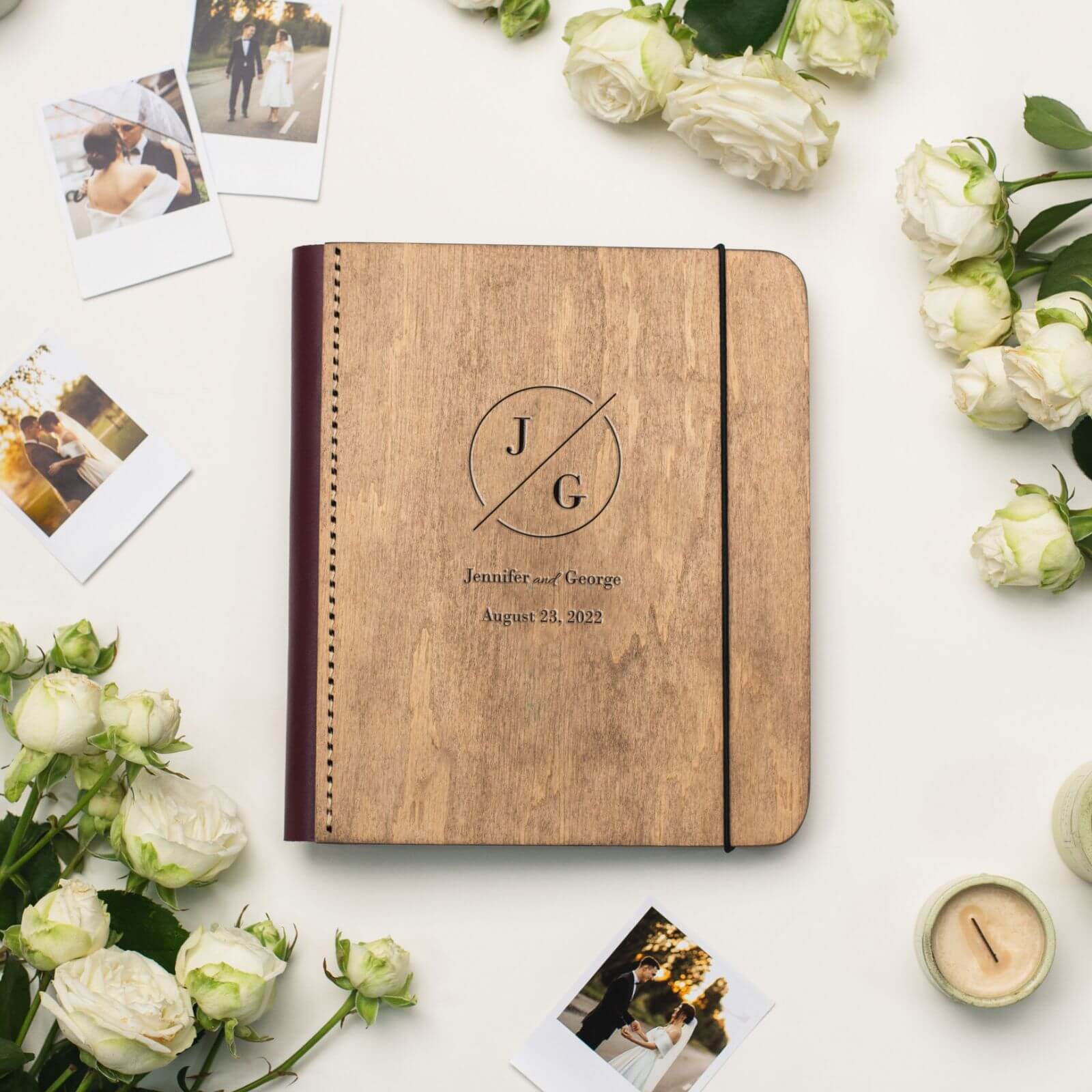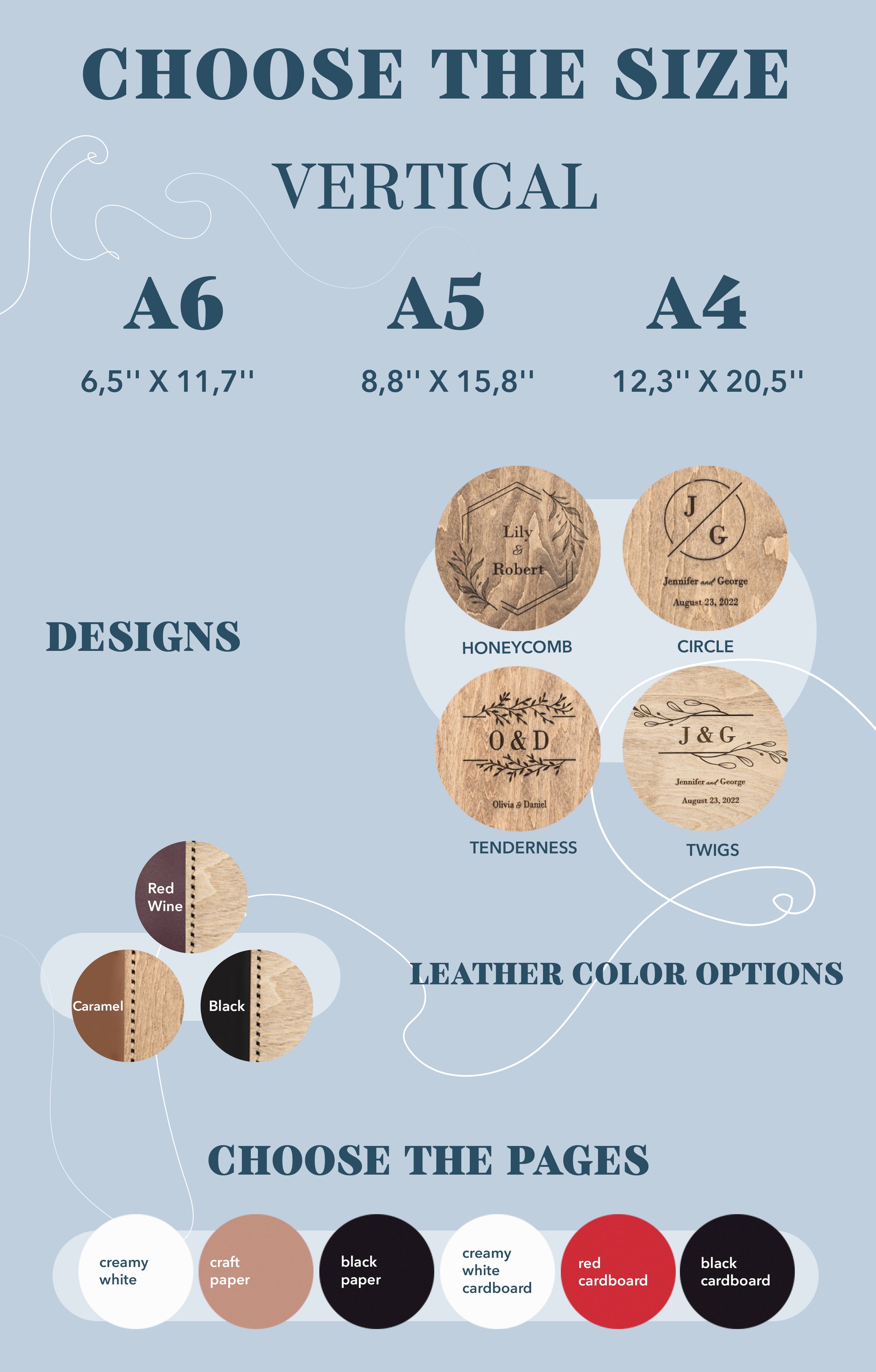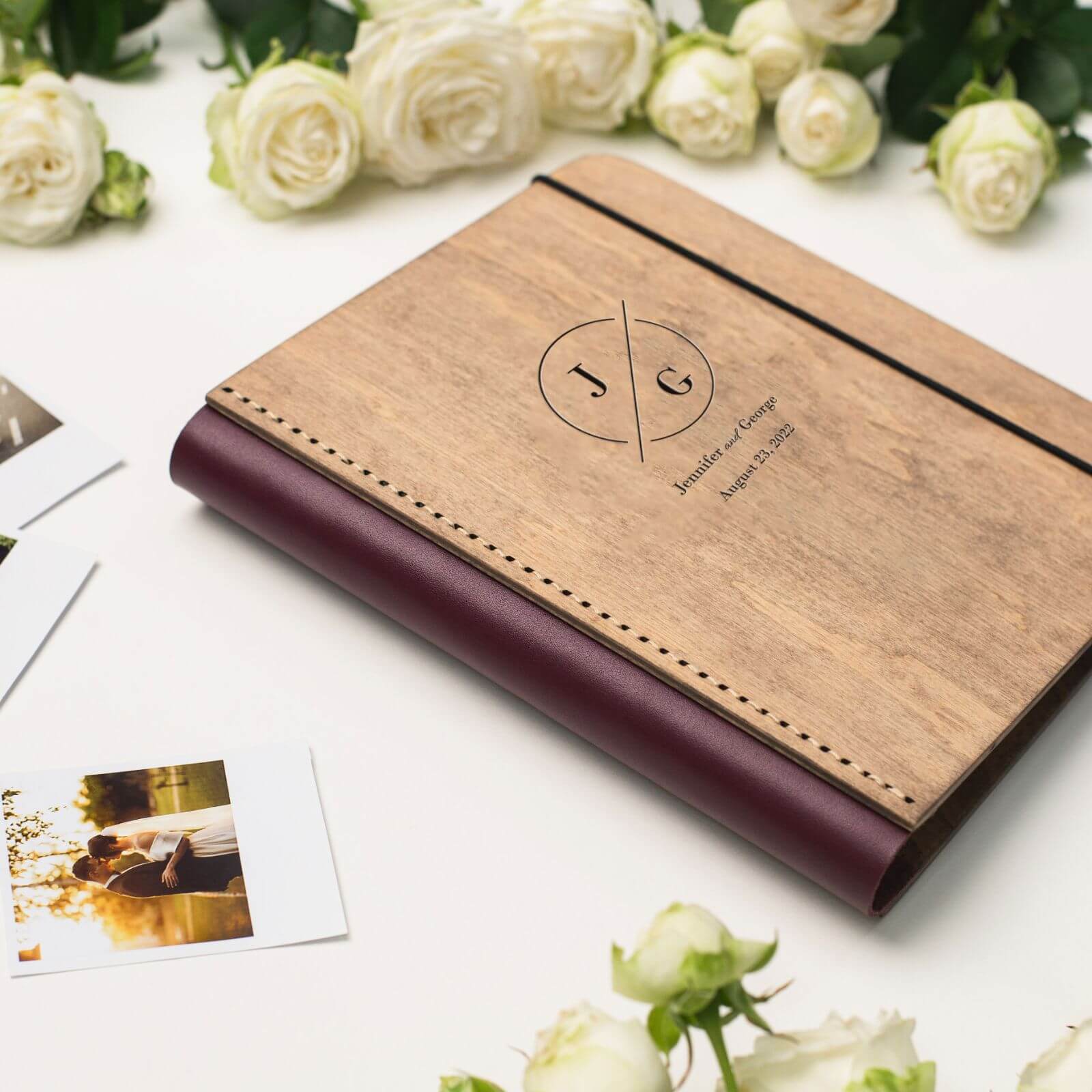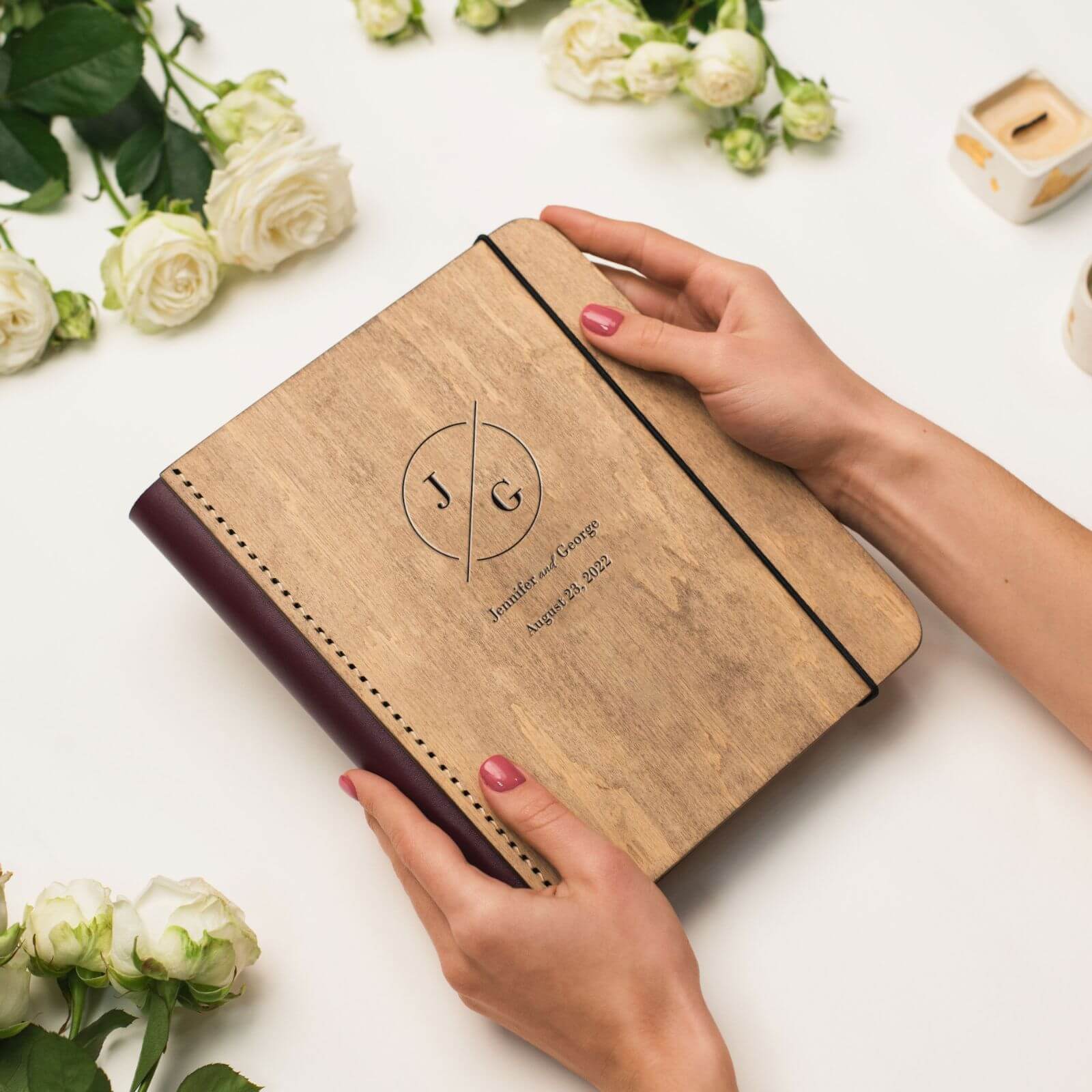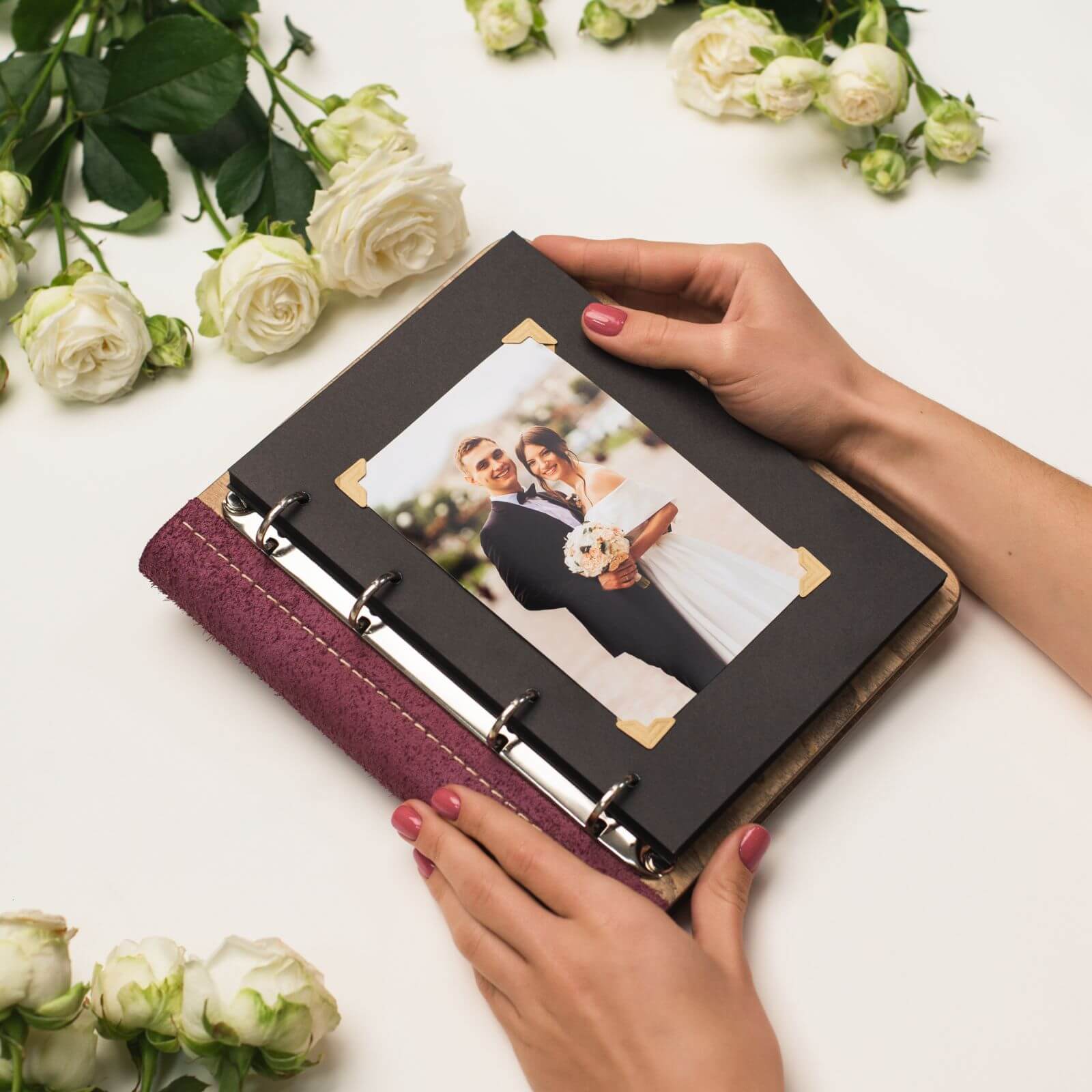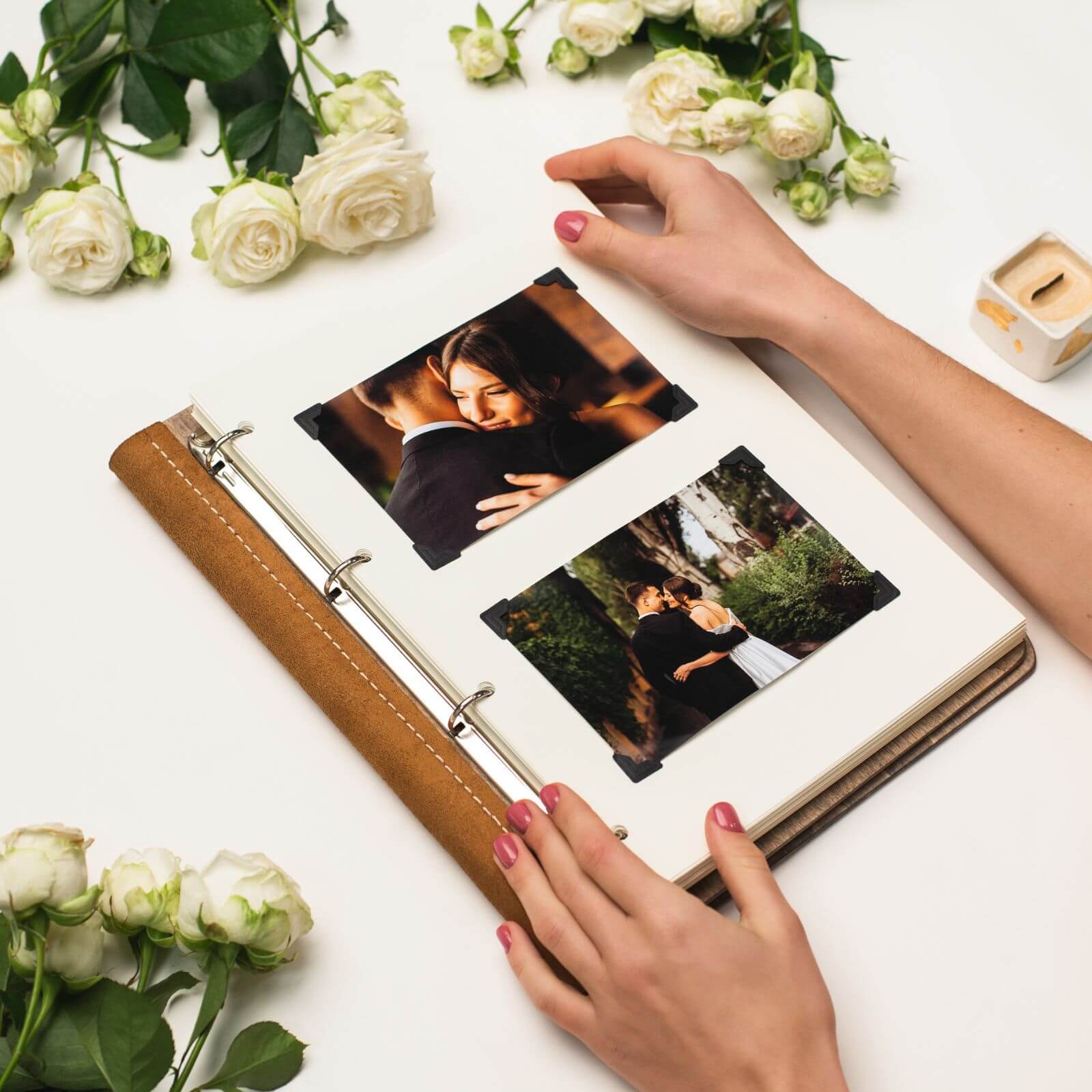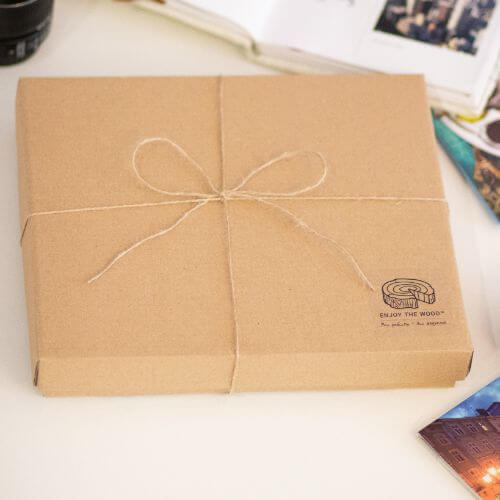 Wooden Album with Leather - Circle (vertical)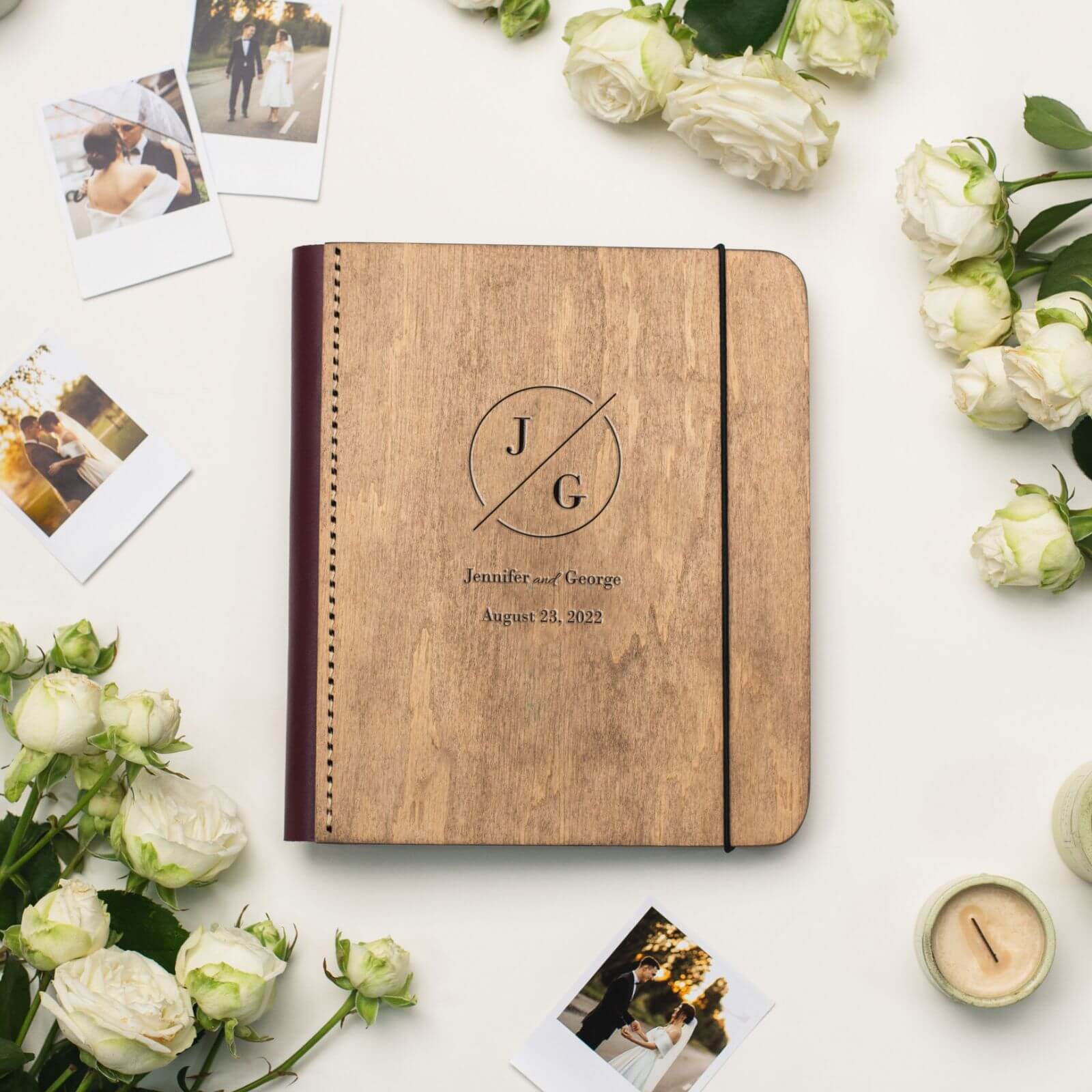 Get your warmest memories captured in this wonderful Wooden Album with Leather. Precise engravings, leather cuts and sowings, paper of a high quality will become a perfect place to save your photos from your Wedding, Honeymoon, Birthday or any other occasion. 
We can make it even more special with your personalized engravings and customized pictures, just let us know. 
★ FEATURES:
FREE personalization
orientations: vertical 
three leather options: red wine, olive and caramel 
comes with a set of thick paper or cardboard - based on your choice 
additional photo corners to nicely place all of your photos inside
Gift: white marker for black paper and cardboard, black marker for paper and cardboard of other colors
high quality hardware

★ PAGES:
Creamy White Paper

Craft Paper

Black Paper

Creamy White Cardboard

Black Cardboard

Red Cardboard
 ★ SIZES:
LARGE


Includes 60 sheets or 35 sheets of cardboard




16 cm x 27 cm (6,3'' x 10,63'')



EXTRA LARGE


Includes 60 sheets or 35 sheets of cardboard




23,6 cm x 34,5 cm (9,3'' x 13,58'')



Add a set of paper Click here
Add a set of carboard Click here
Add a set of photo corners to make your book perfect! Click here